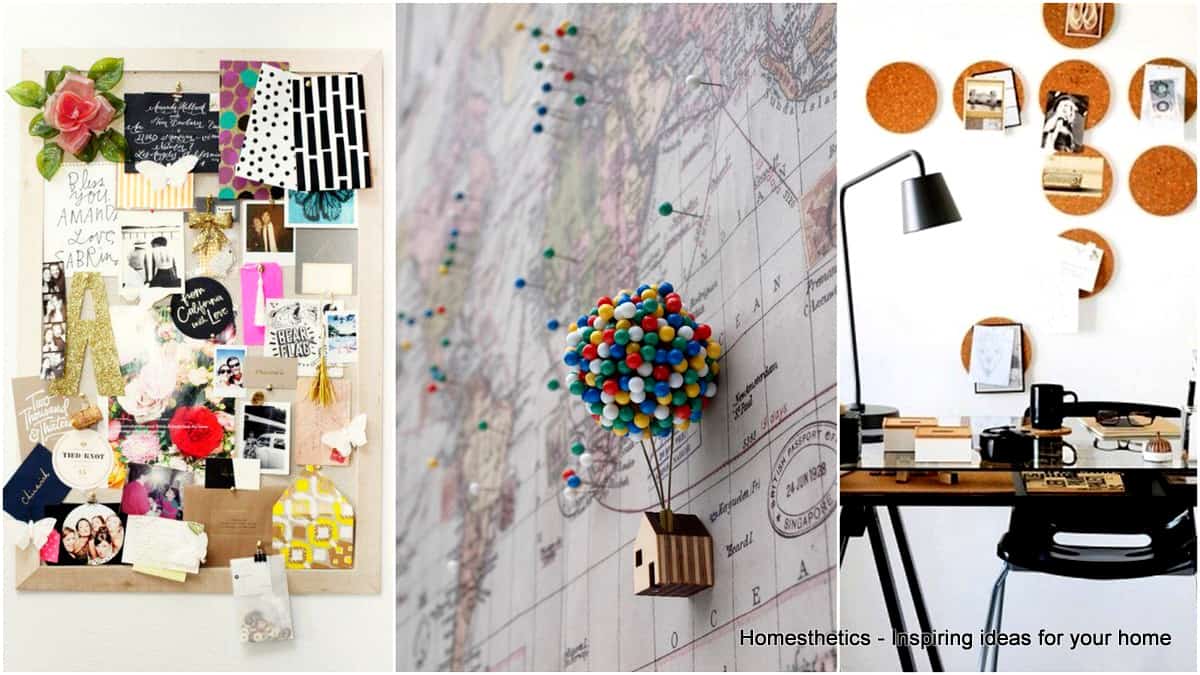 In our chaotic world smart cork board ideas can helps us organize our pantry, our office, our memories, they can inspire and share knowledge being used all around the glove. The beautiful material can be found in sheets everywhere and whether it`s natural or synthetic it is a simply great organizer. To showcase the immense options brought forward by cork  19 ingeniously smart cork board ideas for your home follow, cast a glance and surge inspiration.
Smart Cork Board Ideas
1. Double your cabinet door with cork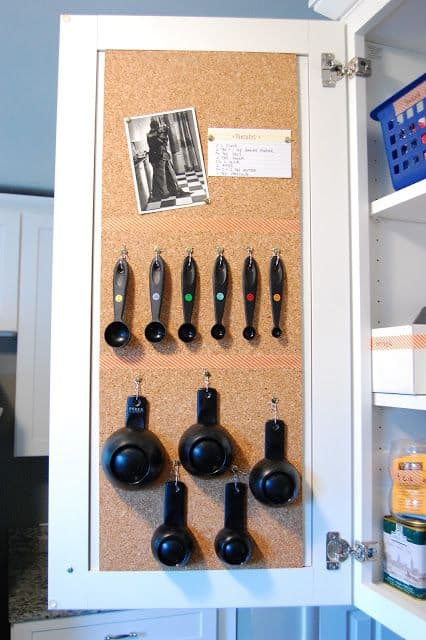 It can help you organize your measuring caps and keep cool recipes at hand, simple yet highly rewardful craft.
2. Use hooks with thumbtacks on your bulletin board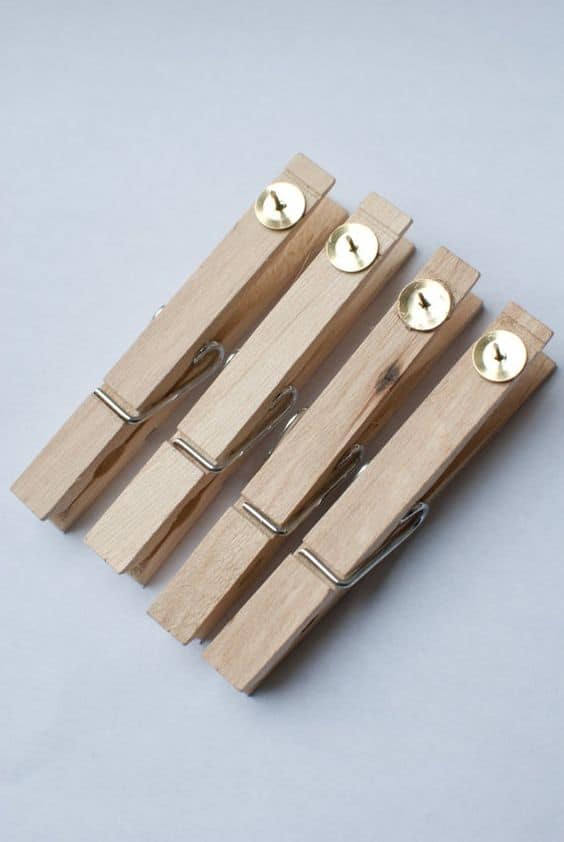 The simple method can hold your photos or post-its in place without piercing them and the board with every update !
via middleschoolforlife.blogspot.com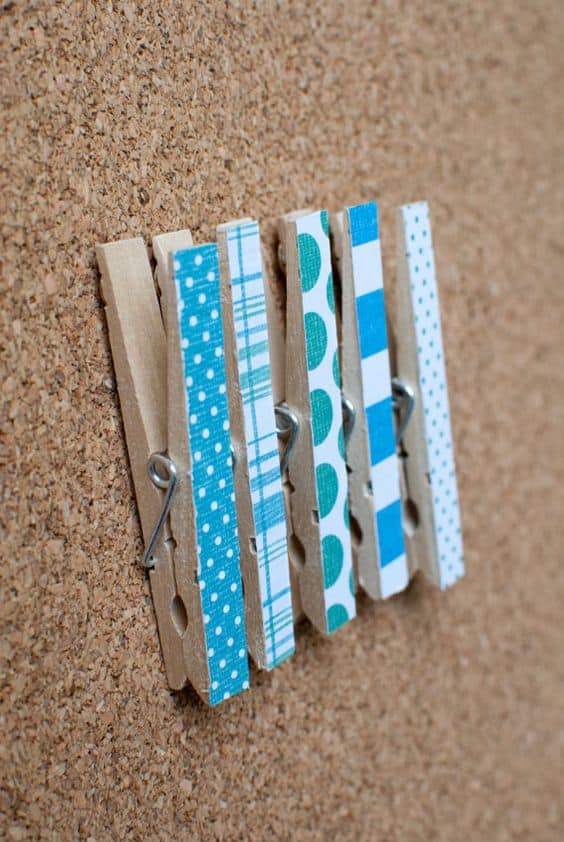 You can use washi tape on the hooks to create a joyful ambiance on the board.
via etsy.com
3. Create individual boards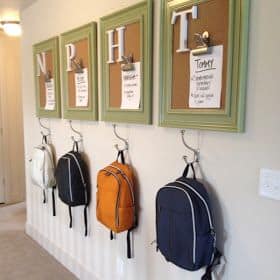 A super mom created one board for each child, it is meant to keep their rucksack as well as the daily chores around the house.
via craftysouthernmama.blogspot.com
4. Smart cork jewelry organizer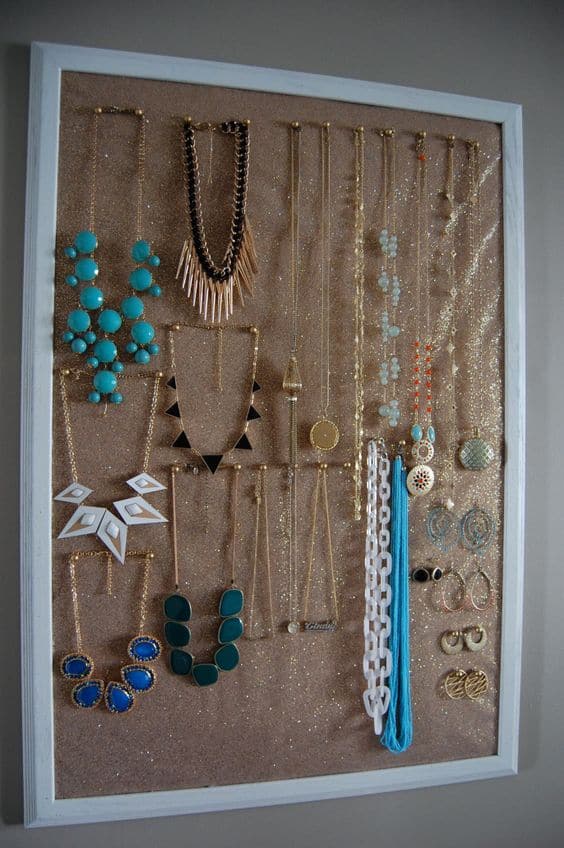 A cork board can organize any type of jewelry beautifully thanks to its customization format, use this to your advantage and the jewelry can become beautiful wall art in your setting.
via made2style.com
5. Double your jewelry display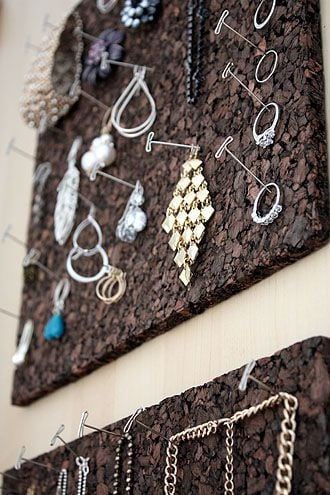 You can scale the organizer with a new board whenever you need it without compromising the looks.
via notmartha.org
6. Shape your main travel destination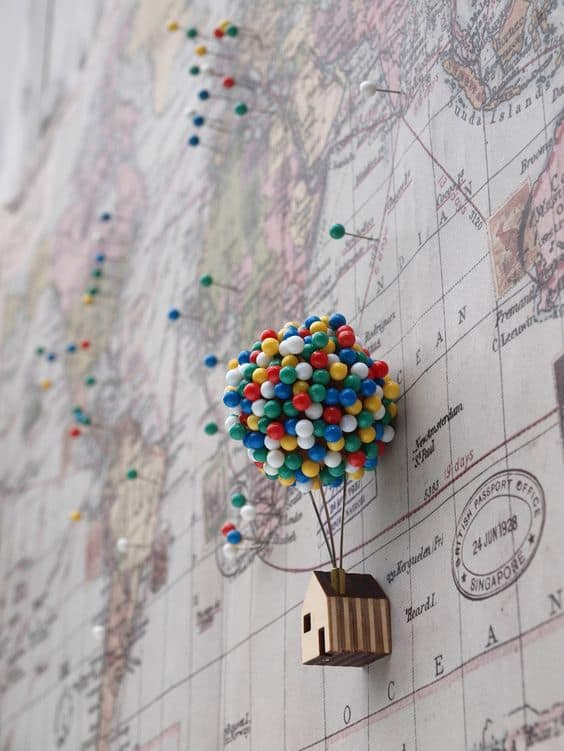 Wrap your cork board with a travelling map and pin every place you`ve been to in this life, highlight your home and the ultimate travelling destination, pursue your goals, one pin at a time.
via agosnesrerose.wordpress.com
7. Use wine corks with a cool pattern as a board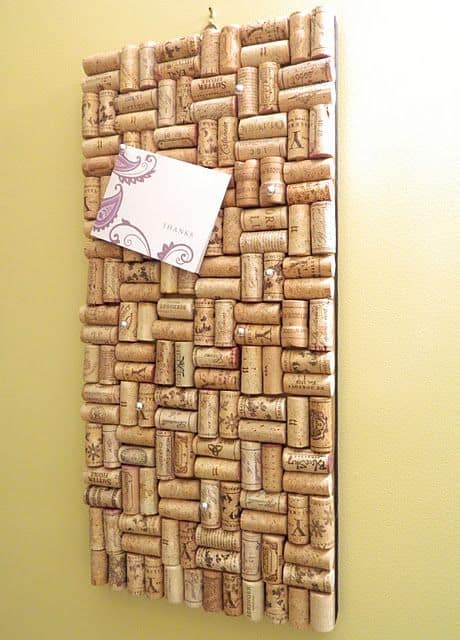 Shape your own bulletin board by using the wine corks you`ve saved so far, extraordinary and practic solution for your home office. Feel free to color a few corks to create contrast.
via flirtingwithdesign.blogspot.com
8. Create a welcoming furnishing in the hallway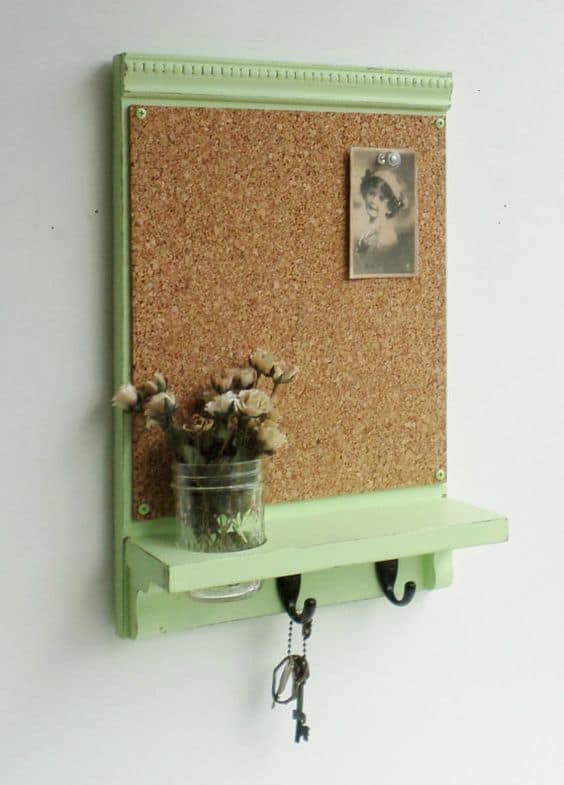 It can include cork with family photos, a mason jar with fresh flowers and a key organizer.
via etsy.com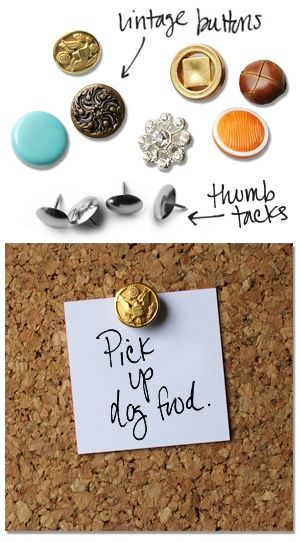 You certainly have these around the home, salvaged in time from various jackets. It is time to put them to good use !
via grandmasvintagebling.wordpress.com
10. Create a safe zone in your man-cave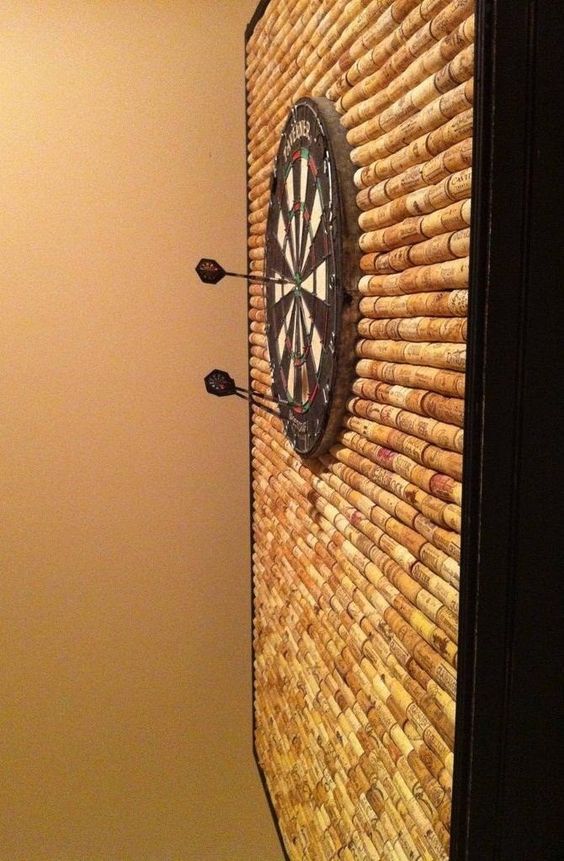 A wine cork can stop the arrow darts from messing your wall, they can also point out how far off your enemy was with his shot.
via Pinterest
11. Full month cork calendar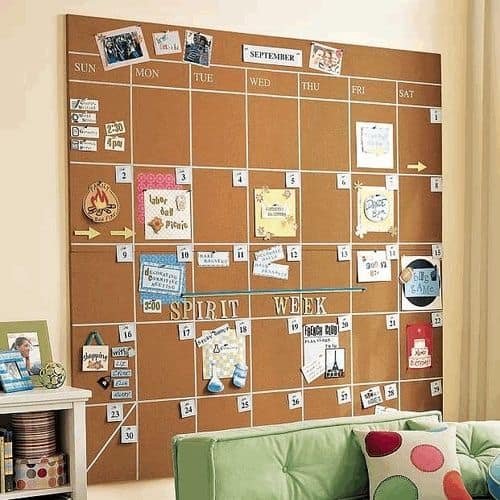 By far the most useful and practical craft in your gallery, the full month gallery allows you to create tasks for each day, each month. You can pin things you`re looking forward to, things that you have to do at a certain point or simply highlight deadlines for your team at the office. It can be extraordinarily practical, use it if you have the chance to craft it !
Source Unknown
12. Full wall in cork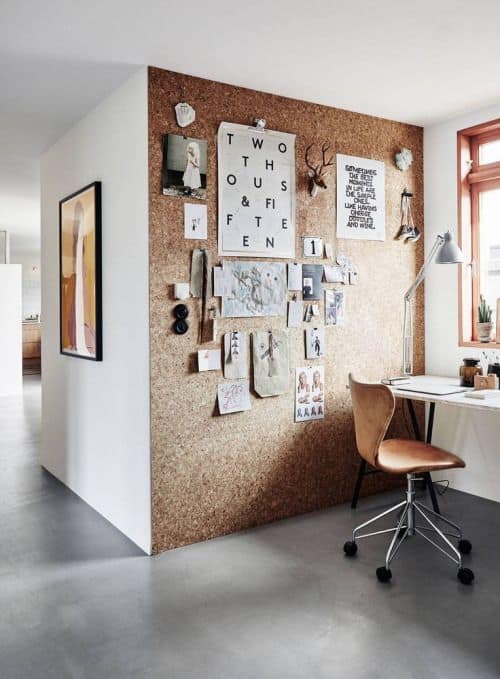 The artist will surely love the feed of imagination that a full wall of cork can serve, everything inspiring can go onto it, everything worth saving. It can help in research, in organizing, it can de-clutter through creativity.
via diyhowtogoodies.tumblr.com
13. Cork heat insulators shaped into art

This smart hack uses the circle to create art, functional art that can pin ideas, memory and objectives whilst remaining highly graphic, every day !
via justcallmemissdiy.wordpress.com

Use insulators nude but create wall installations by using their shape, scaled. The timeless design above highlights an option.
via blogremobilia.com
14. Organizer displays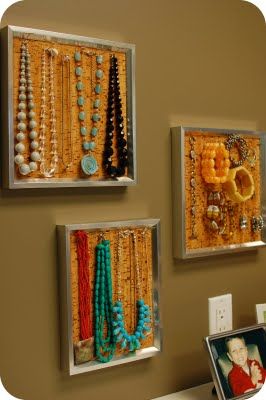 Here framed jewelry showcases accessorizing options.
15. Use fabric and thumbtacks

The design above illustrates a bland cork board being transformed into an exquisite, elegant bulletin board, the result is exceptional; choose the fabric of choice and start crafting.
via dimagiohomedecorideas.xyz
16. Tall cork installation shapes epicness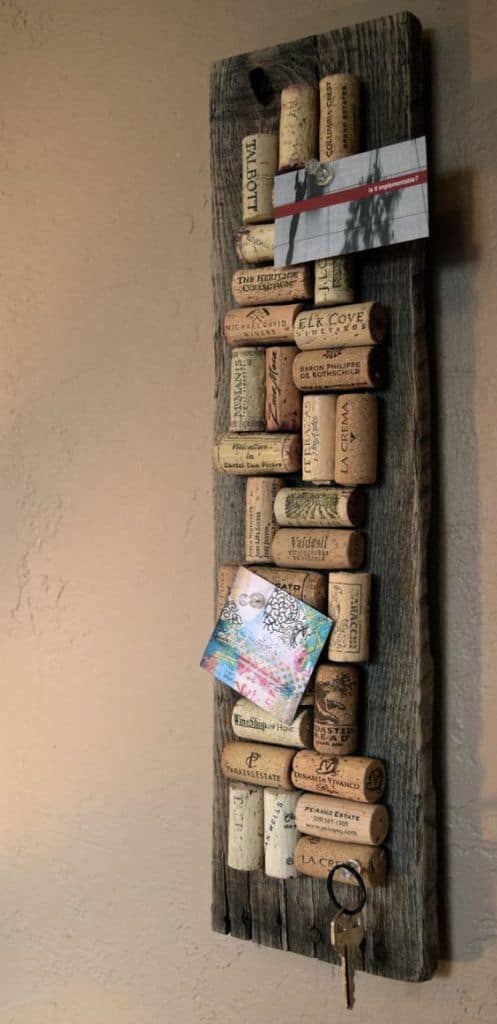 Simple, beautiful and highly practical option that will serve your needs in the hallway.
via hometechstar.com
17. Welcoming organizer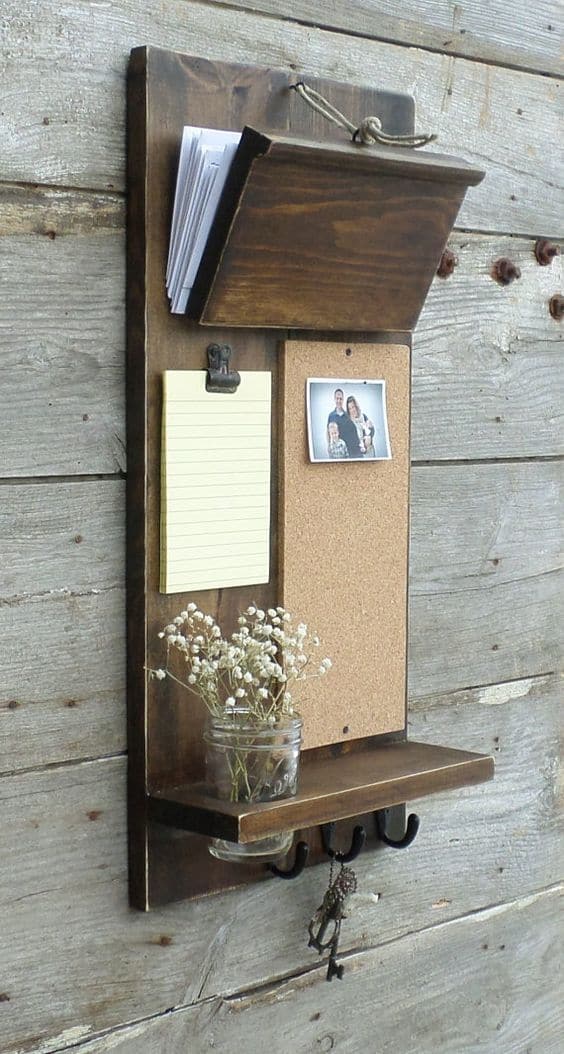 It will hold your mail, your photos, keys, flowers and to-do list in a small factor that can be installed everywhere.
via etsy.com
18. Fill your inspiration wall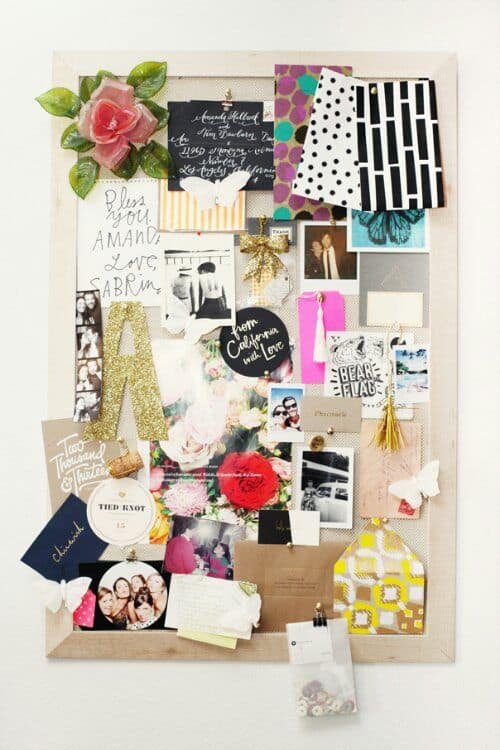 Everything that matters to you ought to be in there, everyday inspiring, everyday collecting smiles and laughter.
via mrsfancee.com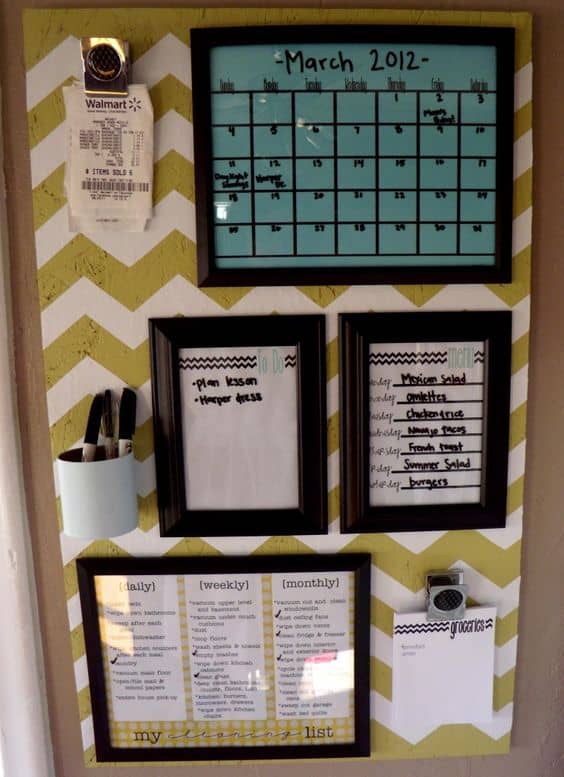 Give your cork board the option to organize absolutely every chore, from daily things to monthly ones. The house rules can also be displayed proudly.
The ingenious cork board ideas bellow might not be everyone`s cup of tea yet we find think they can help in one`s organizing. How do you see them?  We would love to hear from you in the comment section below !
Related Articles
11 Best Dry Erase Boards and Whiteboards of 2022