If you don't want to go through all the work of having a built-in refrigerator in your kitchen, there's still another way to achieve that built-in look.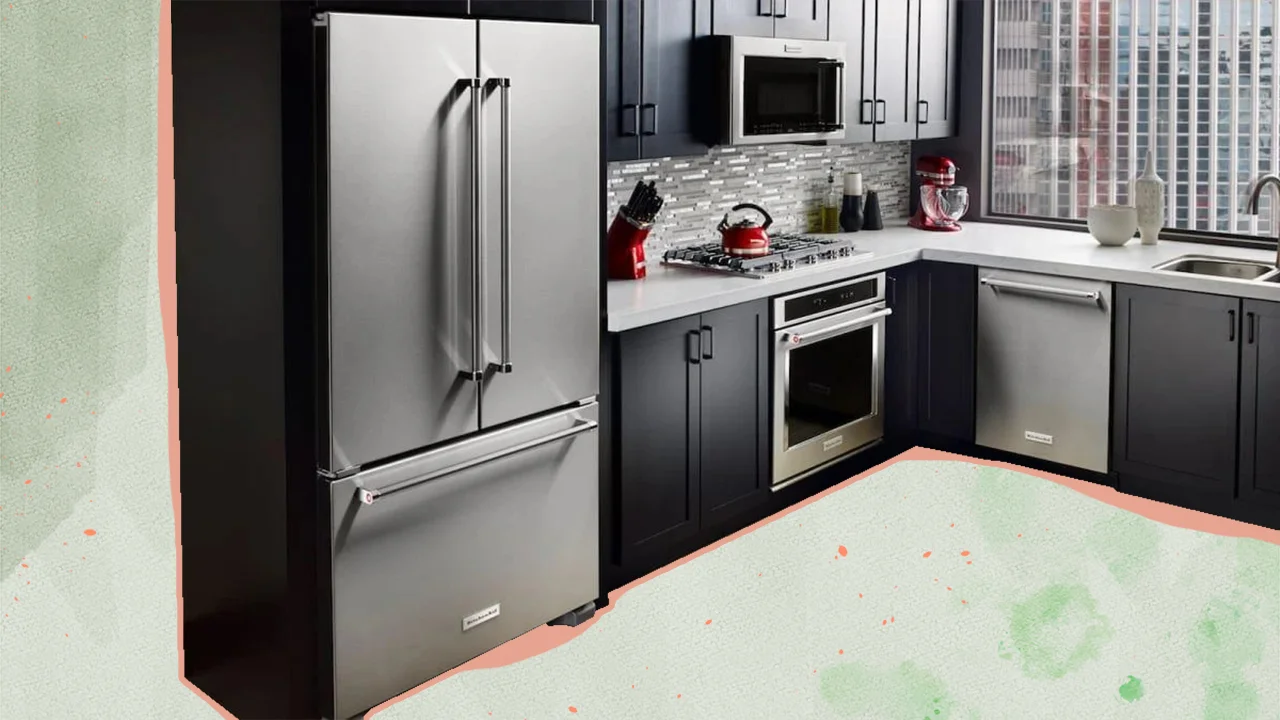 The best refrigerators of counter-depth dimensions can give a streamlined appearance to your kitchen cabinet and countertops as if they were built especially for your kitchen.
Here's how you can distinguish them from standard-depth models and what you should know about these models.
What Are the Counter-Depth Refrigerator Dimensions?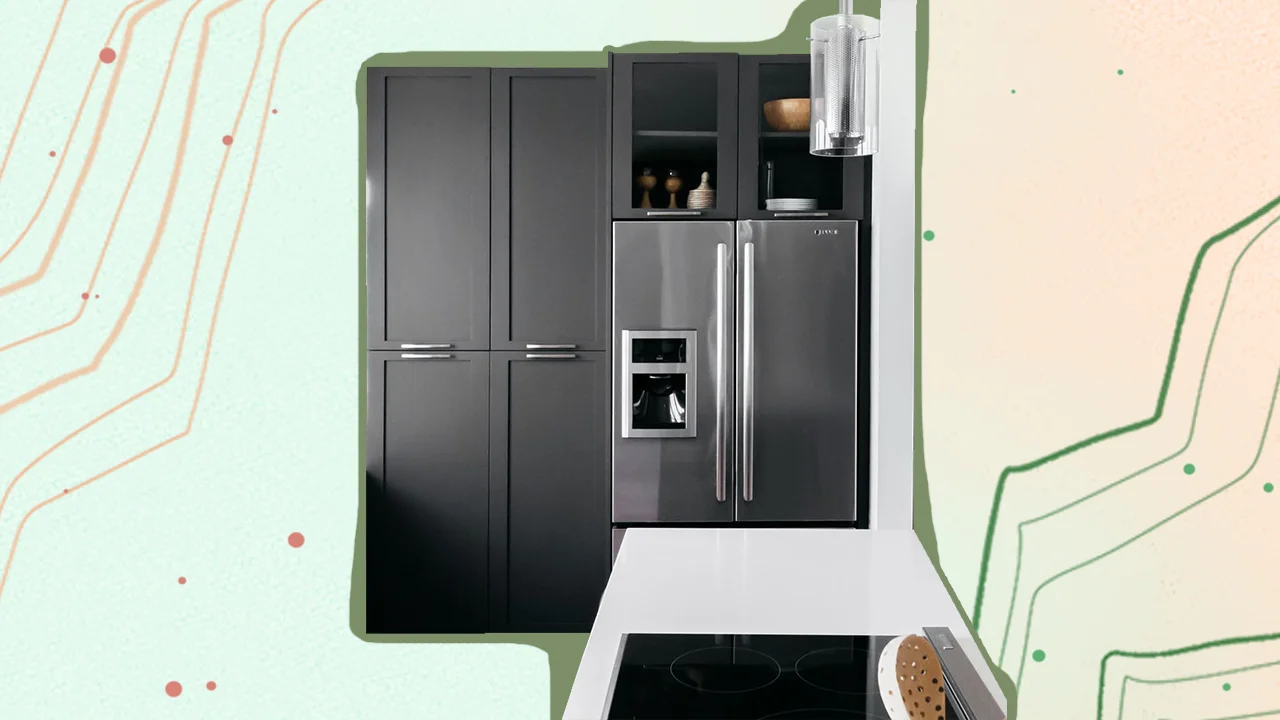 Counter-depth refrigerators should have the same depth as your kitchen cabinets and counters.
The depth is often around 24 to 30 inches to get that seamless look without remodeling your kitchen.
What Is the Standard Size of Counter-Depth Refrigerators?
A standard counter-depth refrigerator is typically slightly wider and taller than a standard refrigerator.
In terms of capacity, you can find 15-cubic-foot to 25-cubic-foot counter-depth refrigerators.
Aside from having 24 to 30-inch deep dimensions, counter-depth refrigerator dimensions are usually 30 to 36 inches wide and 66 to 72 inches tall. This includes your French door, side-by-side, top, and bottom-freezer refrigerators.
However, many under-counter refrigerators and built-in models are exceptions. Backsplashes, handles, knobs, and other brand details also affect the general counter-depth refrigerator measurements.
How to Measure for Counter-Depth Refrigerators in Your Place
Here's how to ensure your new appliance fits into your kitchen space. Take hold of your tape measure and level, and follow these steps:
1. Know Where You Want to Put Your New Refrigerator
If you have a new kitchen design or remodel, check the depth, width, and height of your planned cabinet cutout. You can also put your new counter-depth refrigerator at the end of the row of your cabinets to fit a wider refrigerator.
If replacing an old refrigerator with a counter-depth model, your existing cabinet cutout should accommodate your new counter-depth refrigerator.
2. Get the Depth Measurements
Start with the most important measurement: depth.
Begin measuring from the wall to the front edge of your countertop. This should give you around 24 to 25 inches. This dimension corresponds to the depth of your refrigerator box only without its doors and handles.
All refrigerators, counter-depth or not, need proper ventilation to work properly. Give a breathing room of at least an inch from the back wall.
To open properly, your counter-depth fridge needs to extend 1 to 2 inches beyond the edge of your countertop.
If you have a kitchen island, leave enough space between open drawers and your open refrigerator doors.
3. Get the Width Measurements
We all know now that counter-depth models have shallower depth than standard refrigerators. To make up for the loss in capacity, counter-depth refrigerators tend to be wider.
Measure at the narrowest point of your cabinet cutout.
Subtract an inch from this measurement to give a breathing room of at least a half-inch on both sides of your refrigerator.
If one side of your refrigerator is next to a wall, allow 4 inches between the fridge and the wall for your fridge to open properly.
4. Get the Height Measurements
The hard parts are over. It's time to take the simplest measurement: height. Expect counter-depth refrigerators to be slightly taller than standard-depth refrigerators.
Start measuring from the floor to the bottom of any cabinets above your refrigerator.
Again, take account of proper ventilation by deducting half an inch from this measurement.
What Are the Differences Between Counter Depth and Standard Depth Refrigerators?
A standard-depth refrigerator is deeper than a counter-depth refrigerator.
Standard-depth refrigerators, including doors and handles, have depth measurements of around 35 to 36 inches. Because of this, they take up more space but also provide additional room for your leftovers and grocery store haul.
Standard-depth fridges often protrude more from surrounding countertops and cabinetry than counter-depth models.
What Are the Different Styles of Counter-Depth Fridges?
Counter-depth refrigerators have more or less similar depth dimensions, but they come in different styles.
The following are the options you'll encounter when you shop counter-depth refrigerators online or in-store:
French Door Refrigerator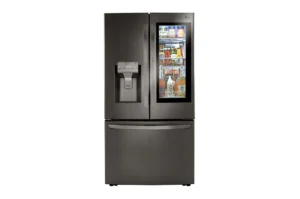 Source: LG
A French-door refrigerator has two doors for its refrigerator compartment and one or more drawers for its freezer compartment.
Both doors open outwards, but you can choose to leave one closed. As such, this type requires less clearance to open each door than refrigerator types featuring one fridge door only.
No, this type doesn't have to come from France. You can take for example the LG Corporation LRFVC2406D French-Door Refrigerator, which comes with a stainless steel or black stainless steel finish and LED lighting.
Side-by-Side Refrigerator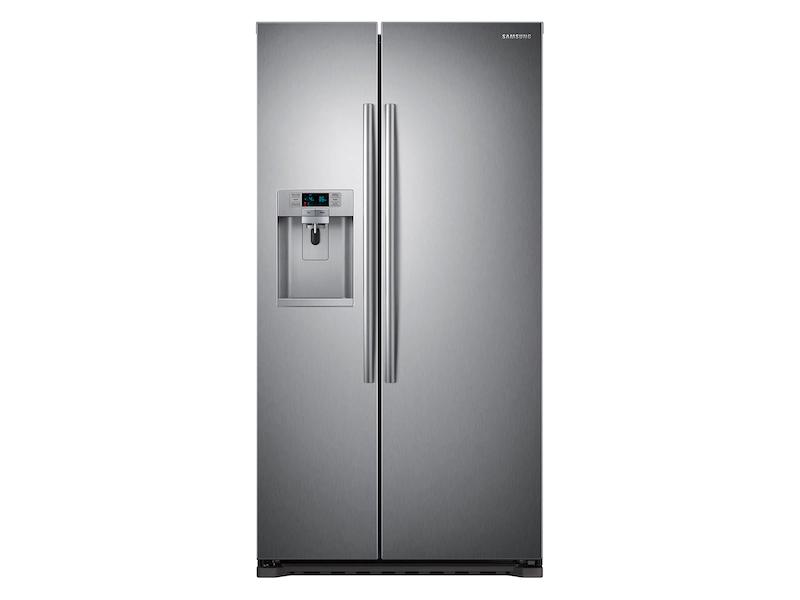 Source: Samsung
Side-by-side refrigerators also have two doors but without any drawers below. Instead of having both doors open to your refrigerator compartments, one side will hold your freezer compartment.
In some models, one side can feature an icemaker and water dispenser. If the refrigerator you're eyeing doesn't have a dispenser, check out the best electric kettle to heat your water and know what to do when your electric kettle switch is not working.
Top-Freezer Refrigerator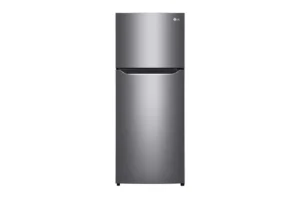 Source: LG
True to their name, top-freezer refrigerators hold the freezer area on the top portion of the home appliance. They have a single-door refrigerator compartment below.
Depending on your chosen model, they can swing open to the left or right.
Bottom-Freezer Refrigerator
Source: Best Buy
Like French-door refrigerators, bottom-freezer refrigerators have at least one freezer drawer on the bottom part of the appliance.
Depending on your chosen model, its refrigerator door can also open to the left or right. An example of this is the Whirlpool Corporation WRB533CZJZ Bottom-Freezer Refrigerator.
What Are Factors to Consider When Choosing a Counter-Depth Fridge?
Aside from price, these are the things you should look into when you shop for counter-depth refrigerators:
Depth Differences in Kitchen Countertops

- Base cabinets, countertop overhangs, and countertop edges can differ in depth measurements. This can be especially critical if the surrounding cabinetry or countertop is custom-made.

Different Expressions of Depth

- Some manufacturers measure the depth without the doors, while some measure the depth to the front of the door or up to the handles and hardware. Understand the references for the dimensions you're looking at.

Built-up Backsplash

- This can affect the overall depth of your countertop. If you have a backsplash contraption between the countertop and the bottom of the wall cabinets, the overall depth of your countertop can decrease by around 1 inch. Consider this extra depth if the wall behind your refrigerator doesn't have this.

Capacity

- A counter-depth model will save you space, but the tradeoff is capacity. Ensure that the food storage space offered by your counter-depth refrigerator is enough for your household. You can look into the

best mini freezers

to supplement your household's needed storage capacity.

Precise Measurements

- It's a given that counter-depth refrigerators have a shallower depth than other models. But take note of other measurements as well since these models feature extra width and height. Make sure that they can fit in your kitchen layout.
Counter-Depth Refrigerator Dimensions FAQs
Here are commonly asked questions we've answered to give you more information:

How Far Does a Counter-Depth Fridge Stick Out?

An inch or two past kitchen counters and cabinetry.

This space allows your refrigerator doors to open freely while not occupying too much space in your kitchen.

Do You Lose a Lot of Space With Most Counter-Depth Refrigerators?

Not really.

When you compare a counter-depth fridge to a standard-depth fridge, you may be prioritizing design over storage.

However, if you're only a family of 2 to 4 members, the difference in capacity is often trivial. You can get a counter-depth refrigerator with around 20 cubic feet capacity. You won't need the added depth of standard models if you know how to organize your refrigerator well.

Do Counter-Depth Refrigerators Offer the Same Features as Standard Fridges?

Yes, they do.

A counter-depth refrigerator offers the same features as a standard-depth refrigerator, plus its space-saving design. This can include LED lamp lighting and a water and ice dispenser.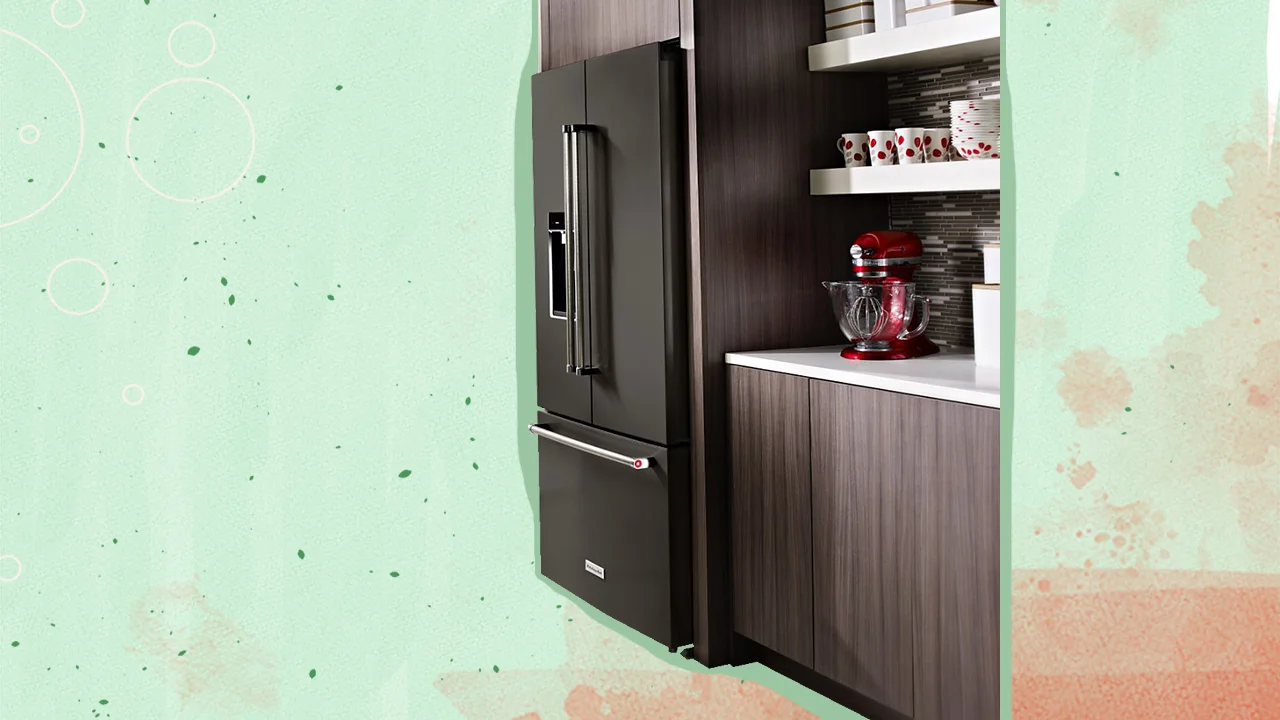 Conclusion
This is your sign if you want to replace your standard fridge with a counter-depth fridge.
A counter-depth refrigerator gives you a built-in look and additional space for floor traffic. This gives you easy access to what's inside your fridge and the other storage and appliances in your kitchen space.