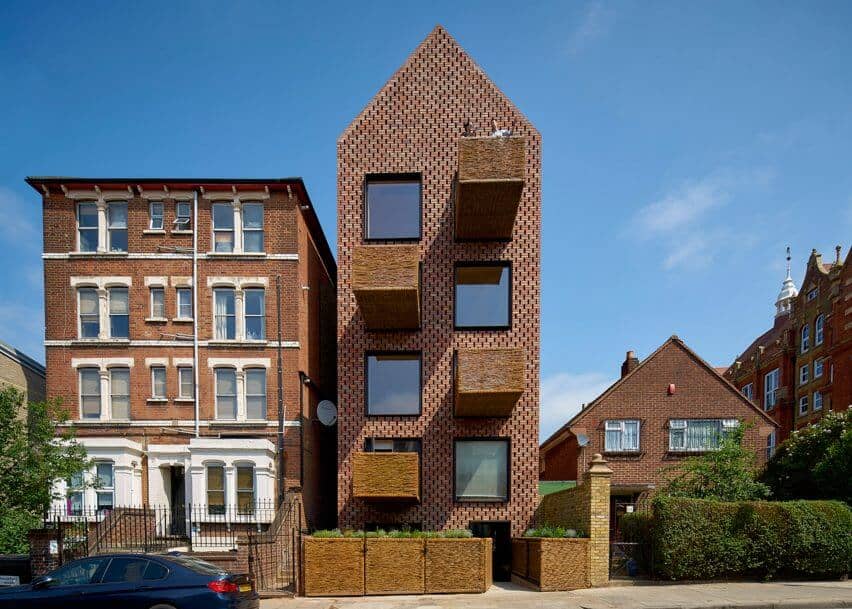 Northern London nestles an interesting complex building, six apartments in a simple, sculpted silhouette defined by brick. In this shape distinct balconies are brought forward, wrapped in a natural material, wicker. The volume has been envisioned by Amin Taha Architects and it now features a cross-laminated timber structure, also known as a CLT structure in which layers of laminated wood are used as a skeleton thus replacing concrete or steel.
The brick play with which was surrounded is perforated to match its surroundings, on the sides two brick buildings neighboring it. Large bronze framed windows pierce the street facade to invite natural light and expand the floor with balconies thus creating a connection between interior and exterior spaces; the wicker balconies provide seated privacy for each apartment with the secondary purpose of shading the window below slightly, as a result each balcony receives the maximum amount of light and privacy.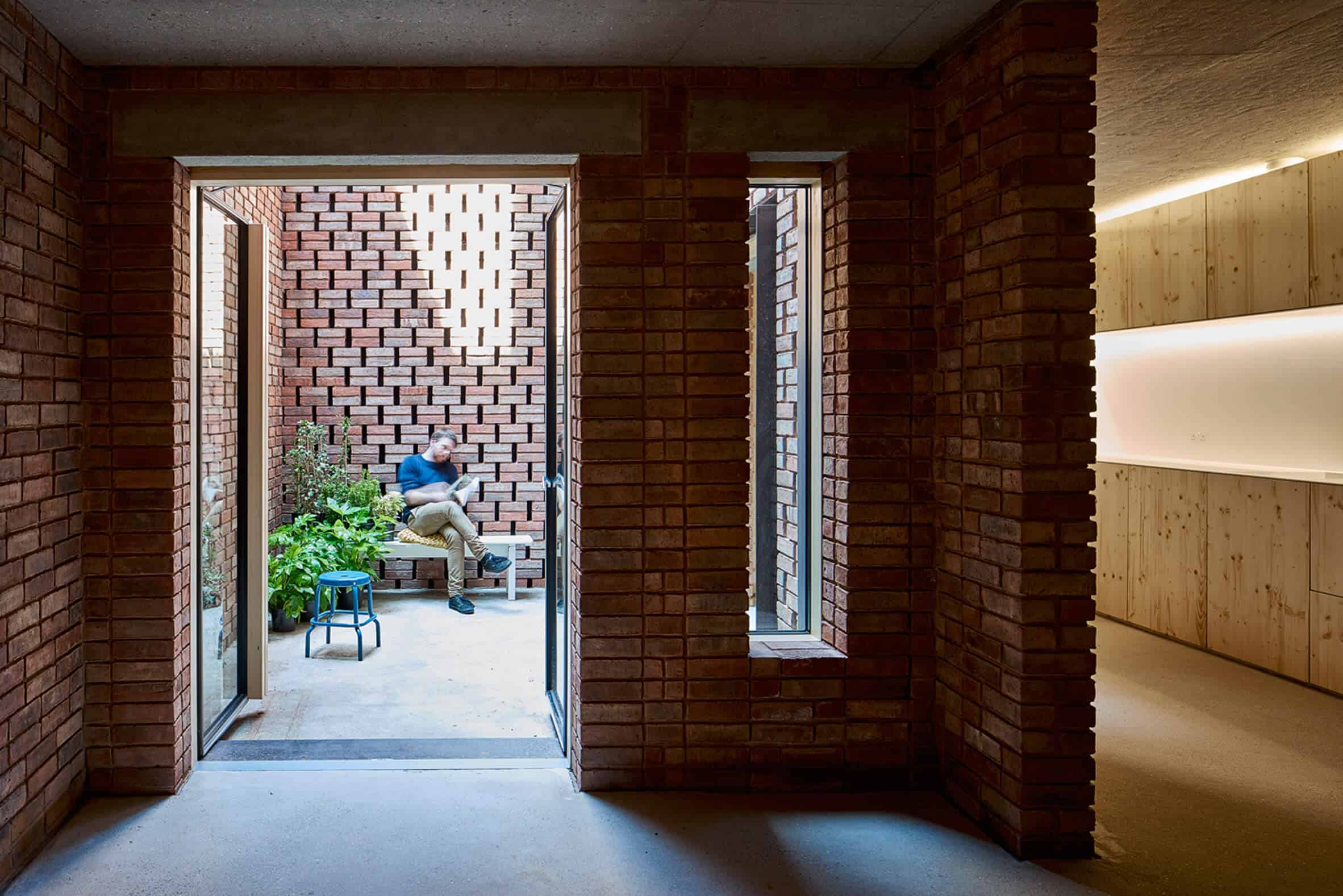 The interior space is extraordinary special and particular thanks to its timber structure, there is simply no need for plaster walls or suspended ceilings. The cross laminated timber structure remains exposed in the interior beautifully tailored with parts of the brick facade into a balance of coziness and warmth; the architects further relate:
"Timber also has inherently more robust and is perhaps a better and warmer domestic aesthetic"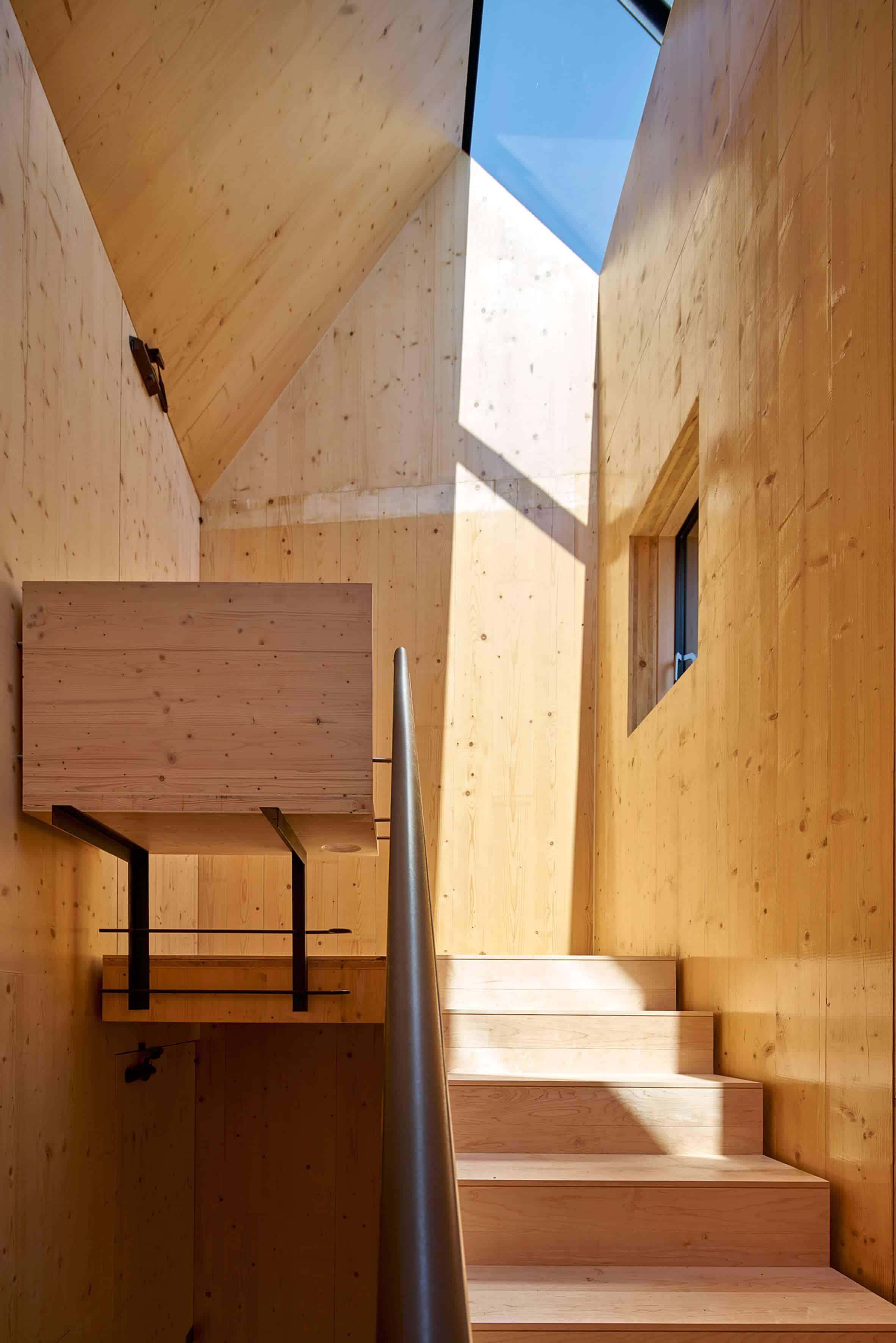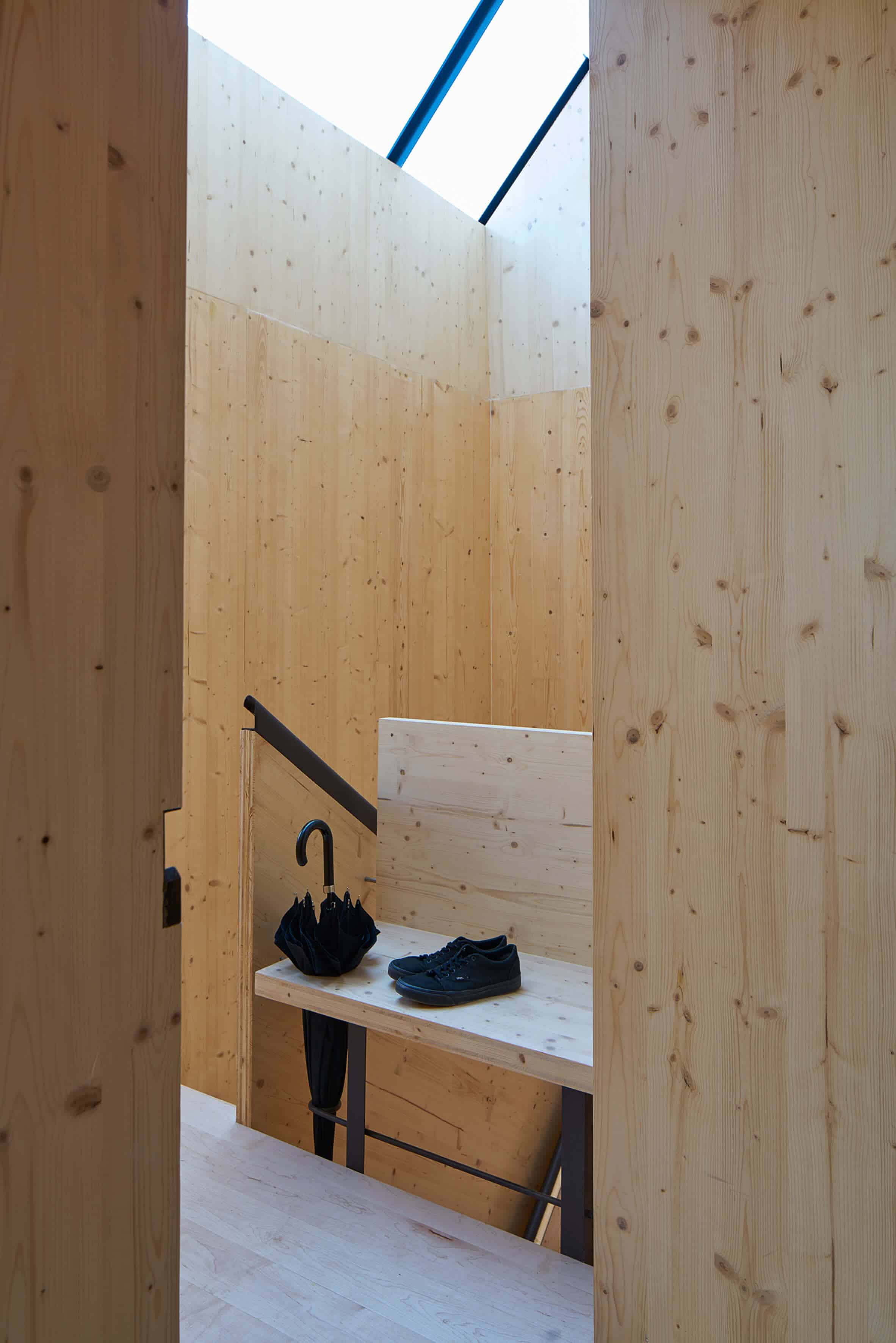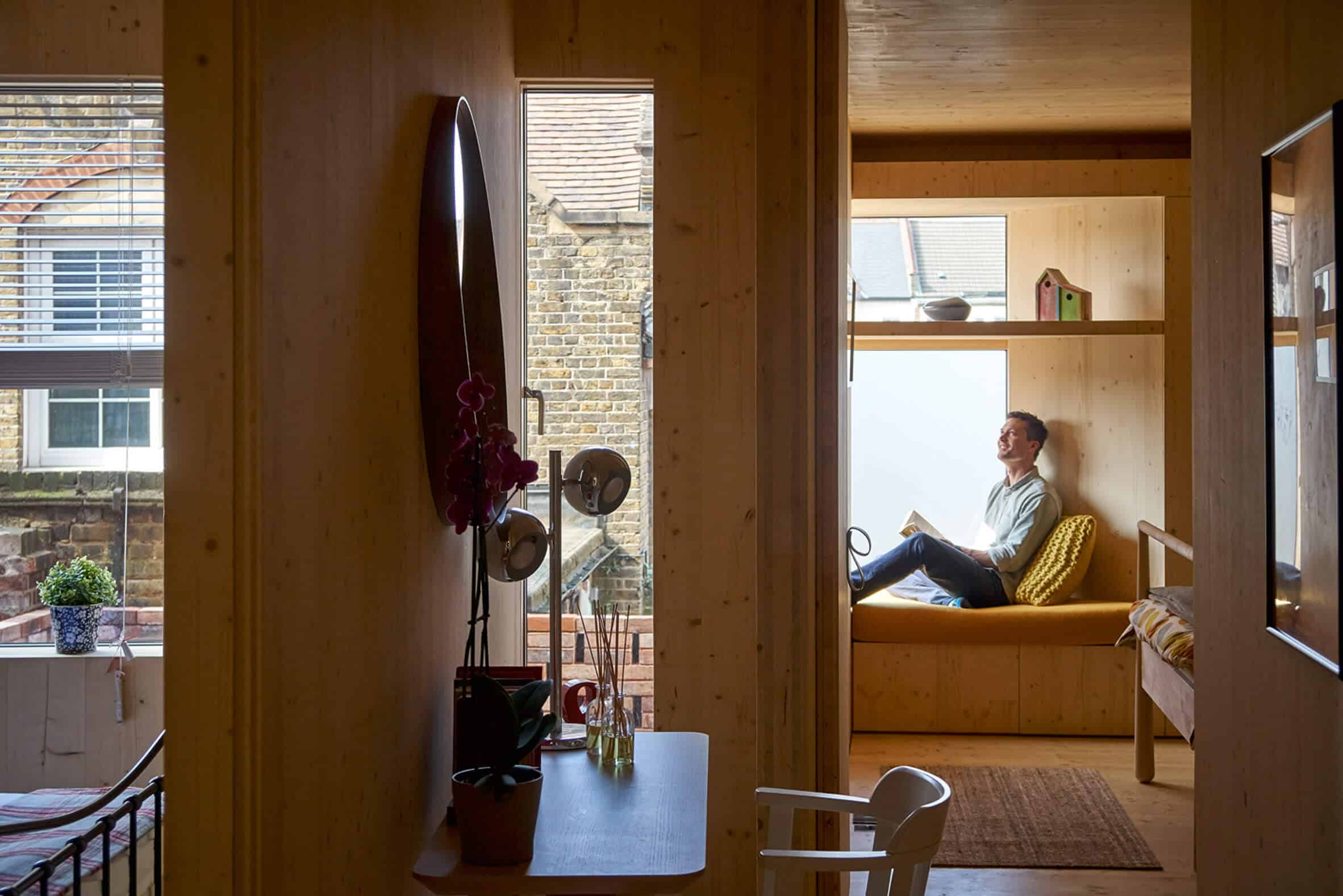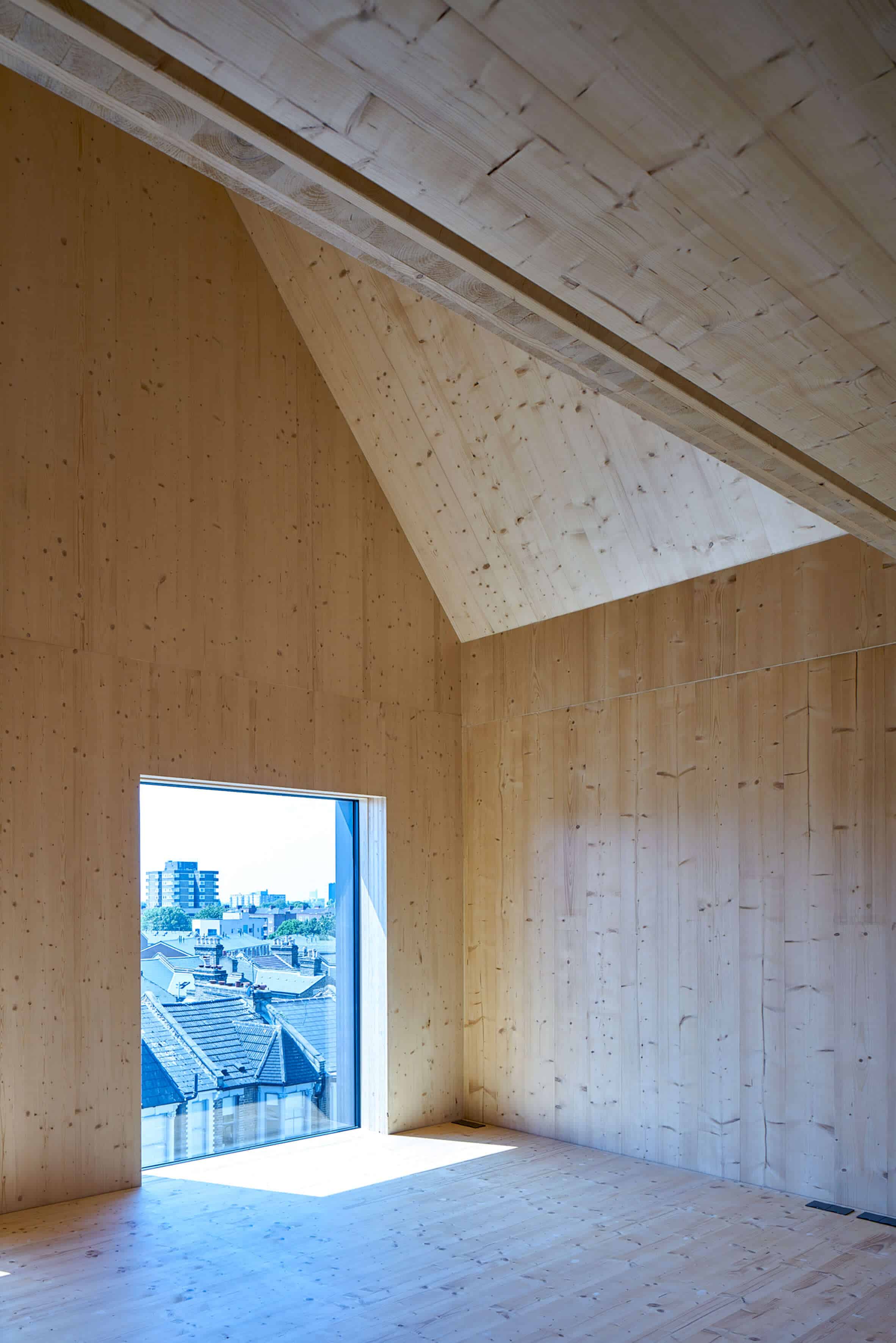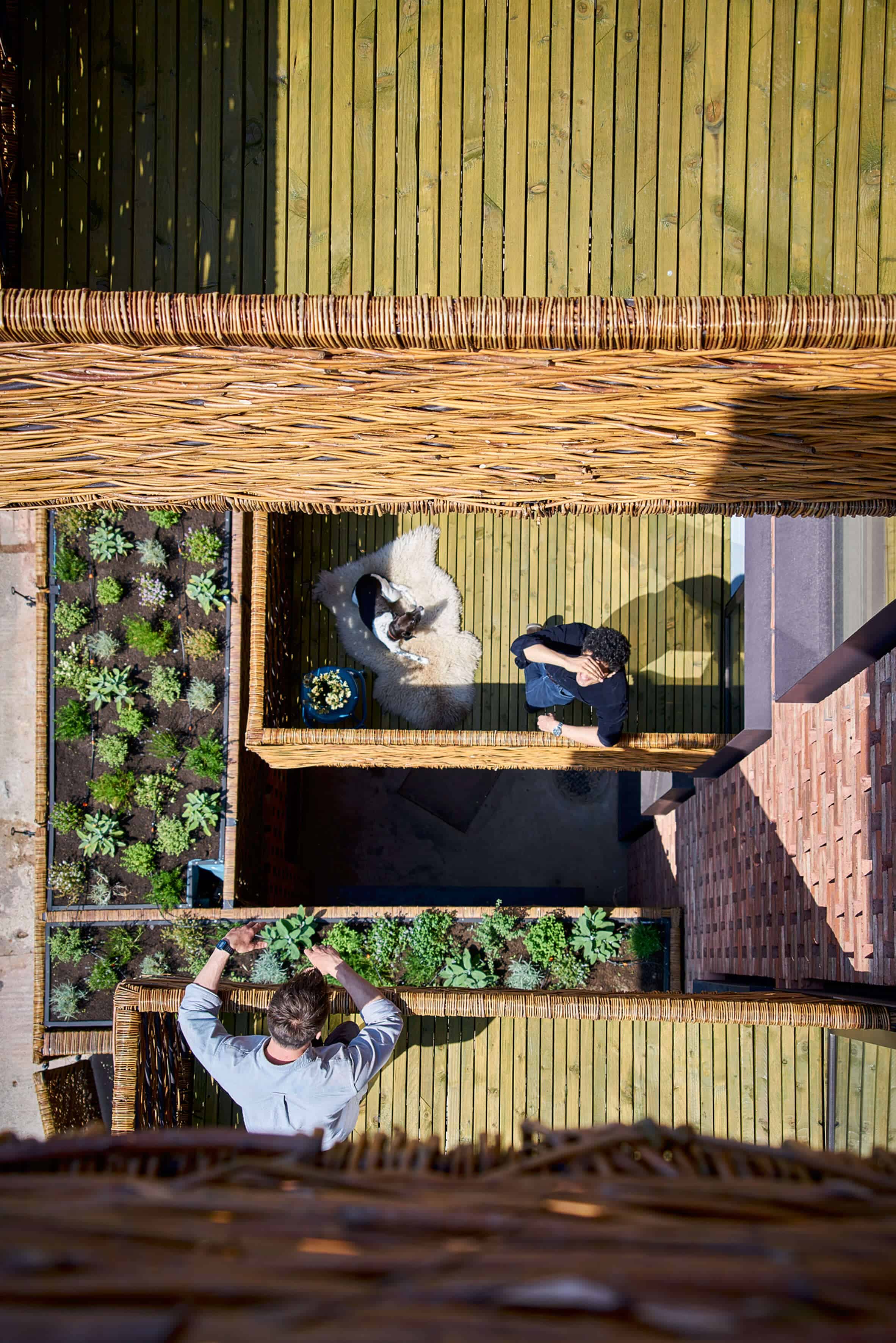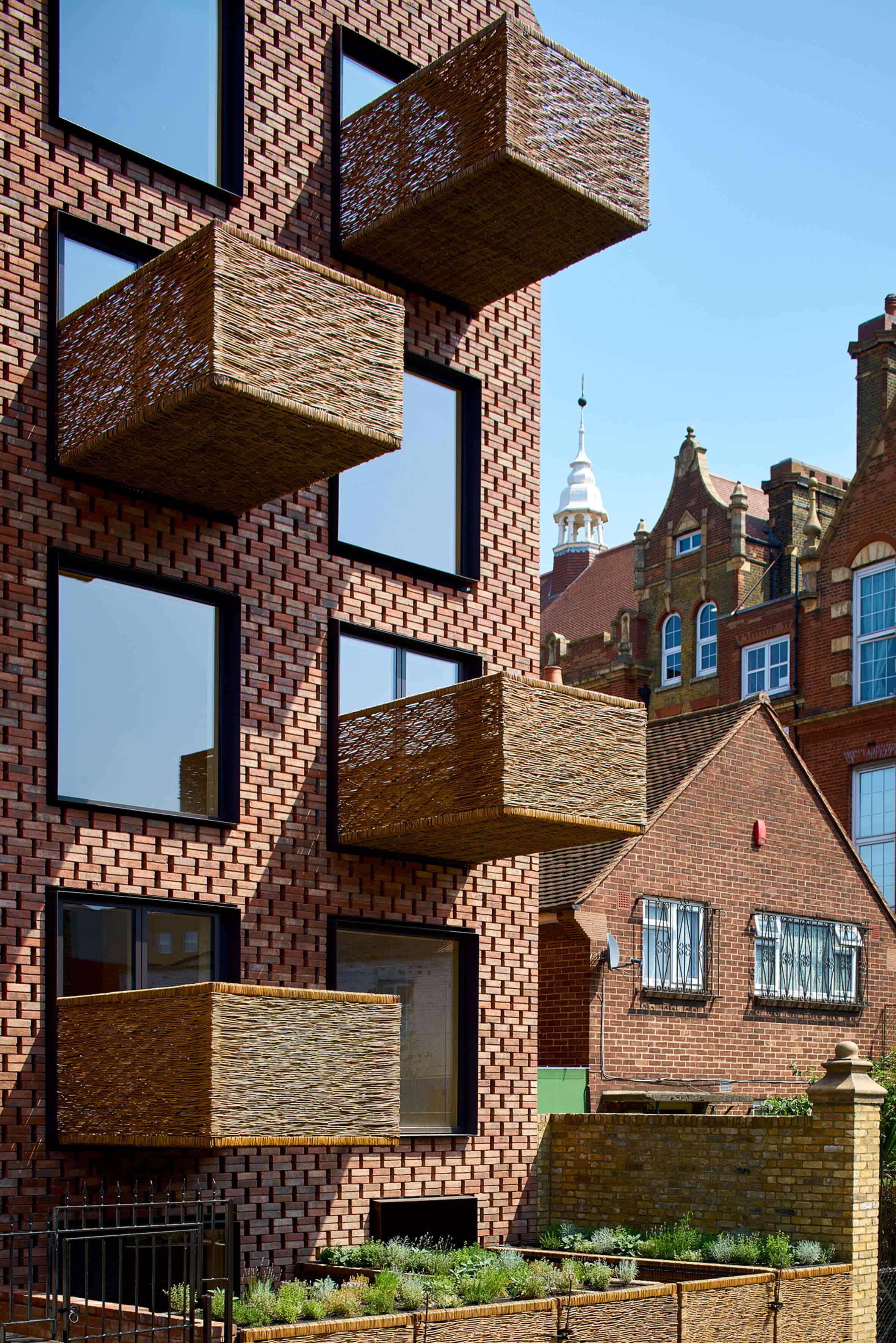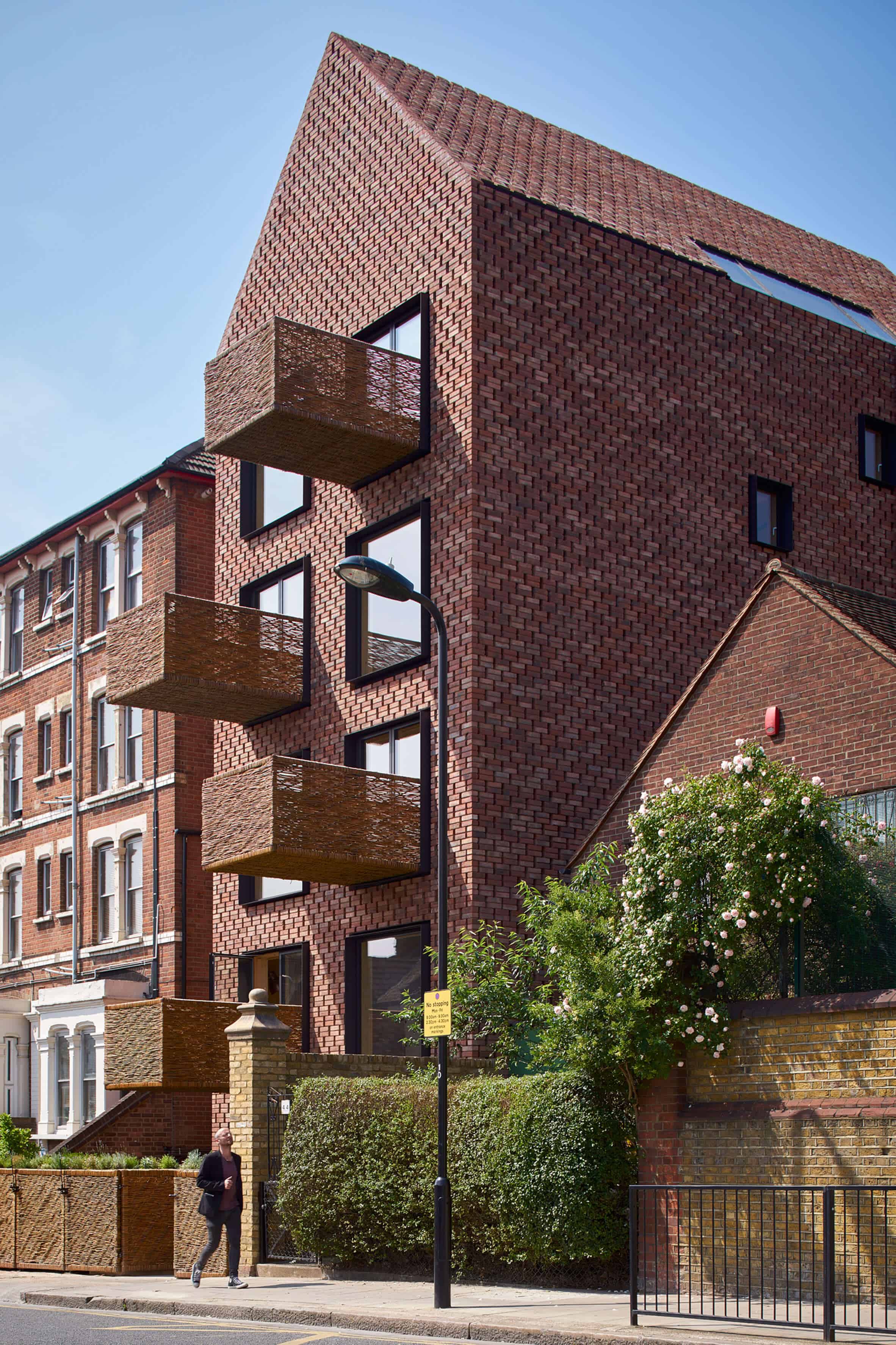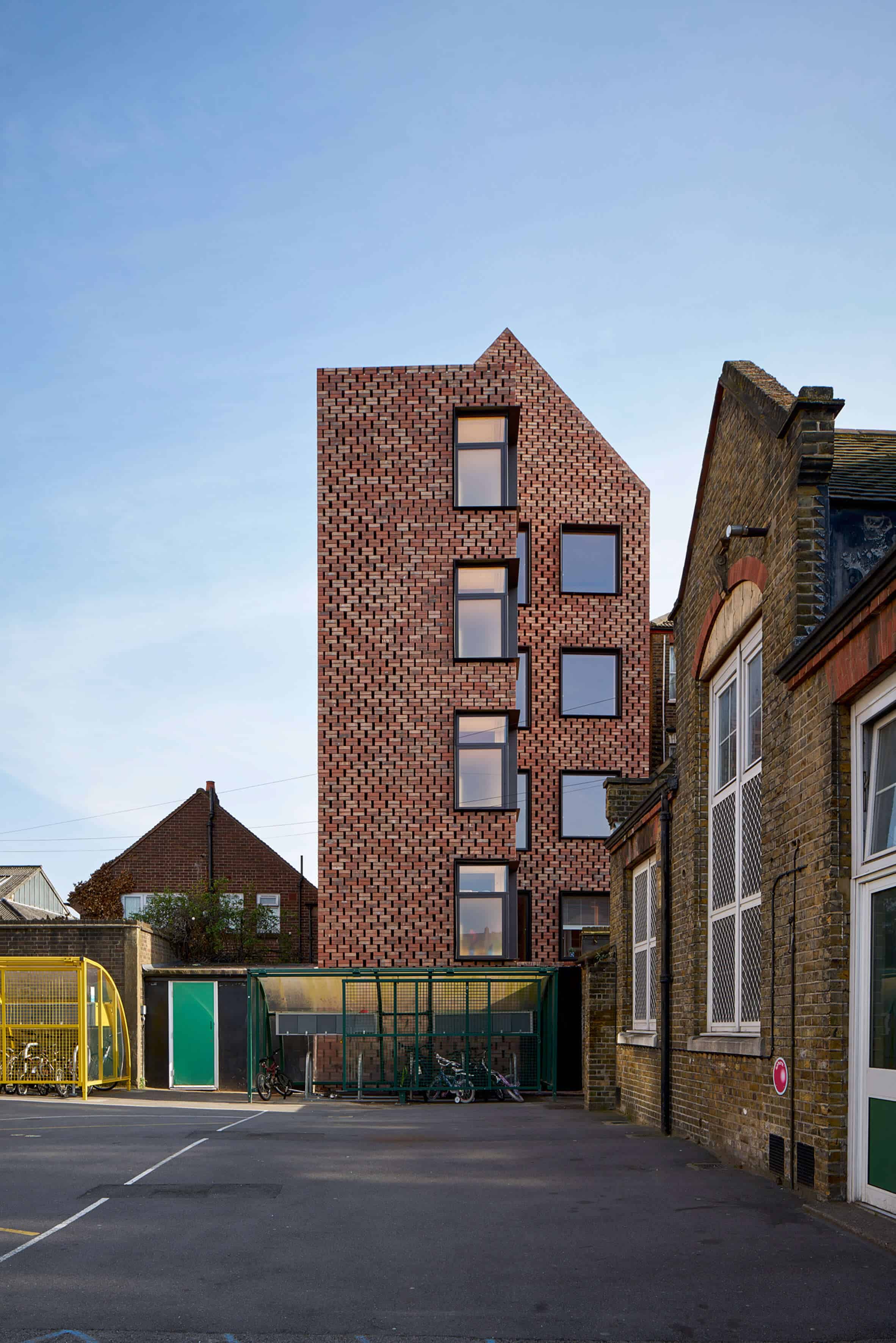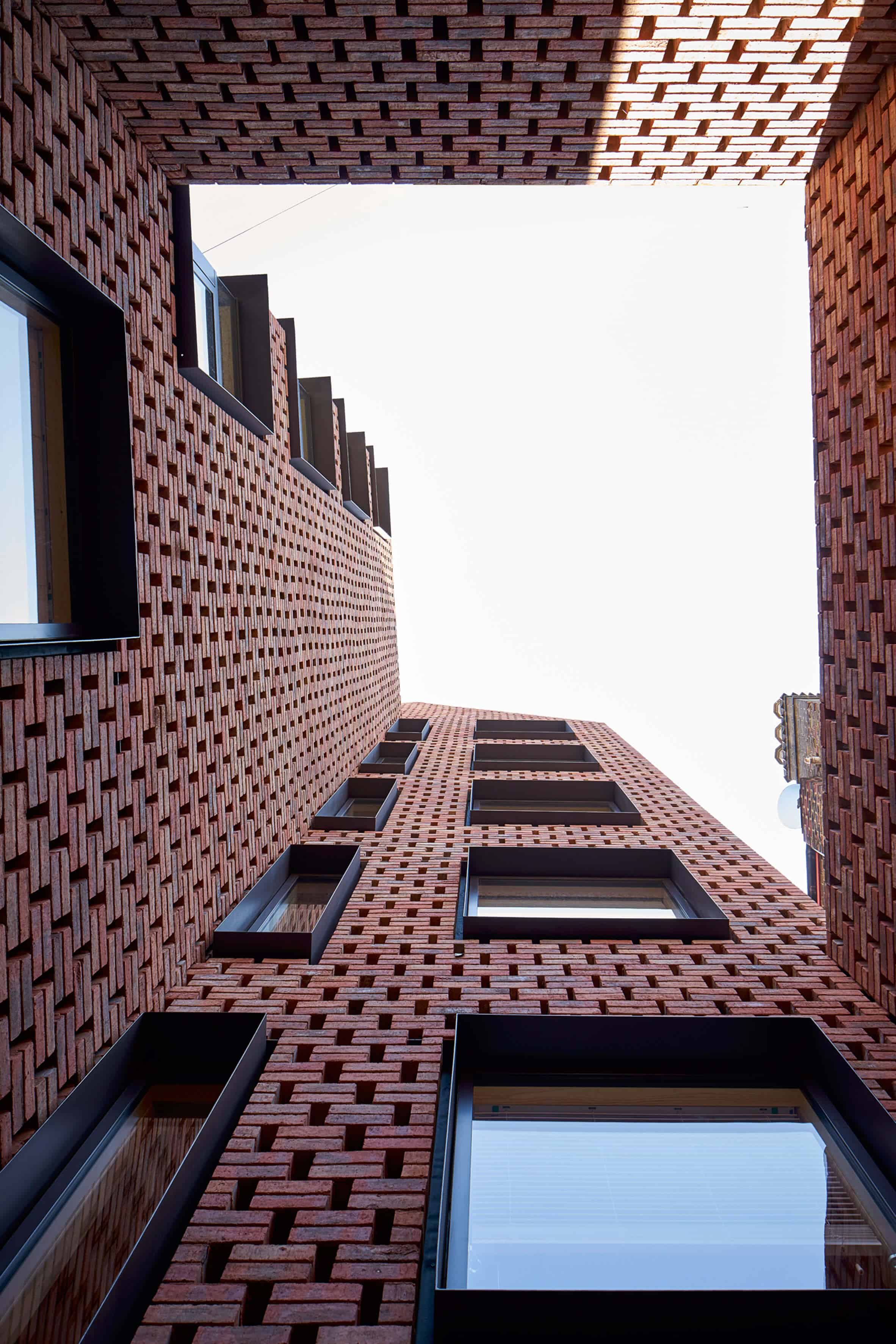 How do you see the home above? What do you think of its Cross-Laminated Timber Structure ?