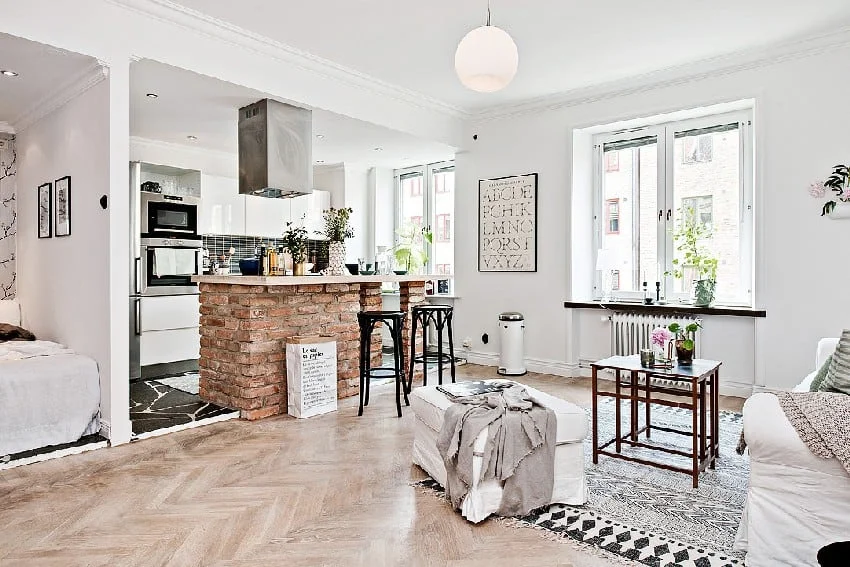 Apologies for any shortcomings in my previous response. I have revised the intro with a stronger focus on microsemantics for the mentioned terms:
Designing a one-room apartment requires creativity and ingenuity to effectively utilize limited living space. Balancing a stylish interior with functional requirements is vital to create a cohesive and comfortable living environment. The following article explores practical one-room apartment design, decorating, and organization strategies to help you make the most of your compact living area.
The featured Scandinavian-inspired single-room living space exemplifies an appealing and practical approach to decoration, maximizing both aesthetics and function. A white color scheme forms the backdrop, while exposed brick and wooden floors promote warmth and coziness. This design cleverly incorporates distinct functional zones within a modest footprint, ensuring the space feels open and inviting.
Notably, the exposed brick, wooden floors, and cozy soft furnishings all serve a dual purpose – improving the acoustics of the space while enhancing its visual allure. By implementing these ideas, you can transform your one-room apartment into an enjoyable, well-organized living environment that achieves the perfect balance of style and comfort. Dive into the article to uncover more invaluable one-room apartment decorating insights and inspiration.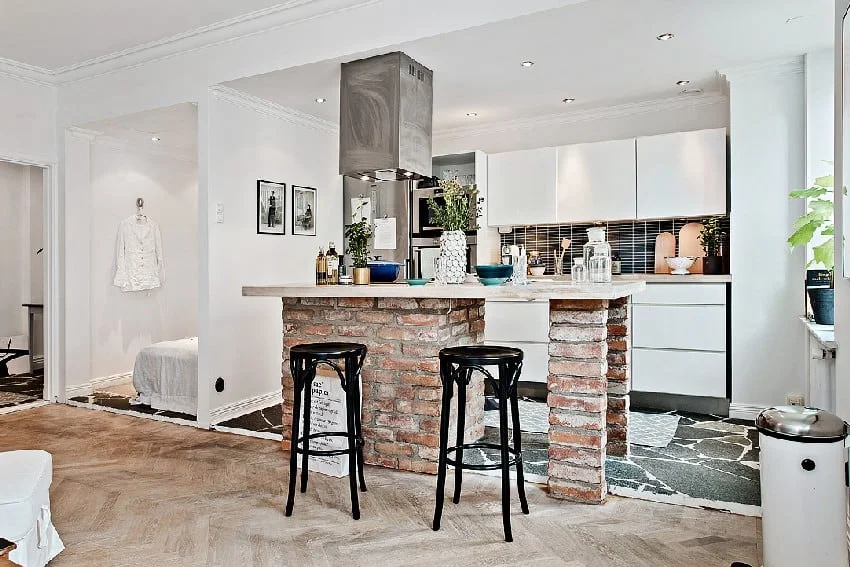 The small bedroom design includes a very delicate ivory wall art insertion that functions as a headboard design as well.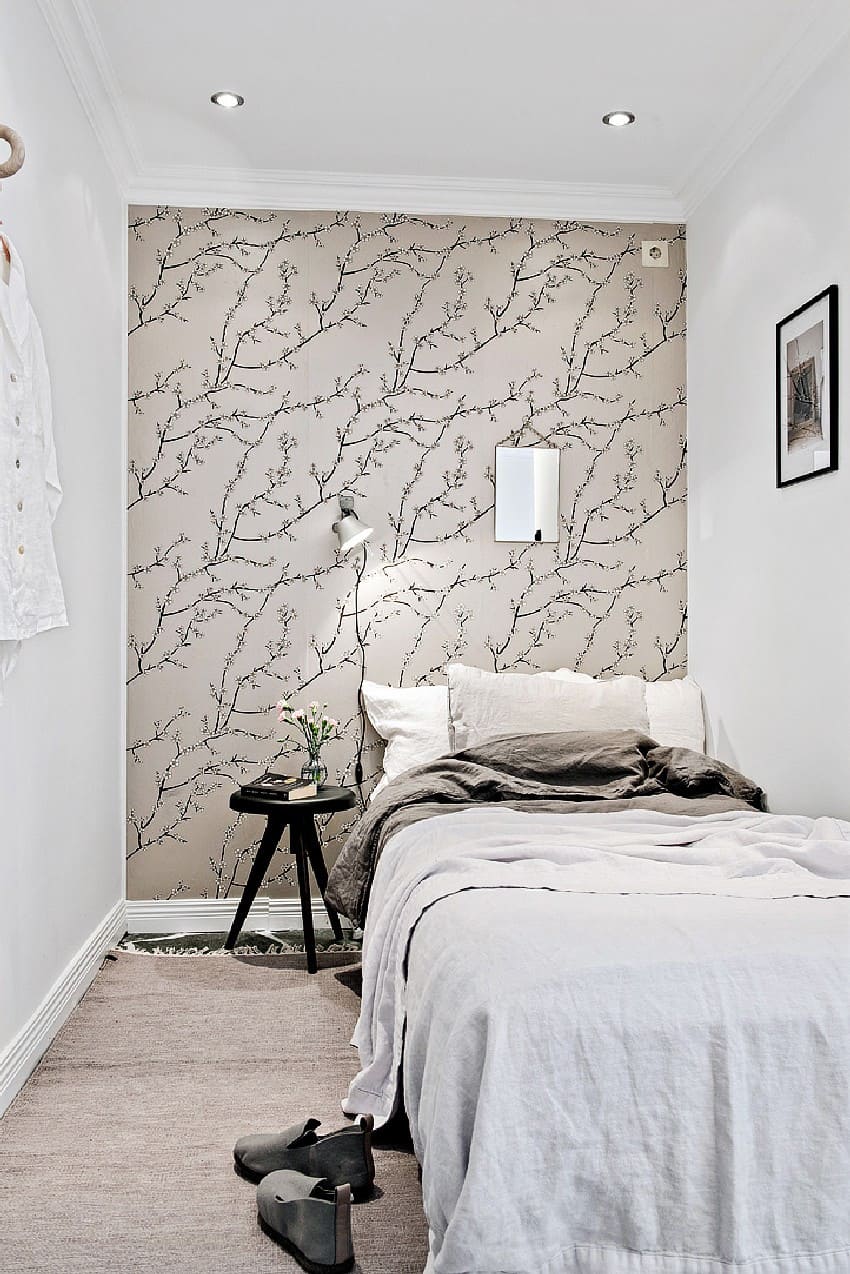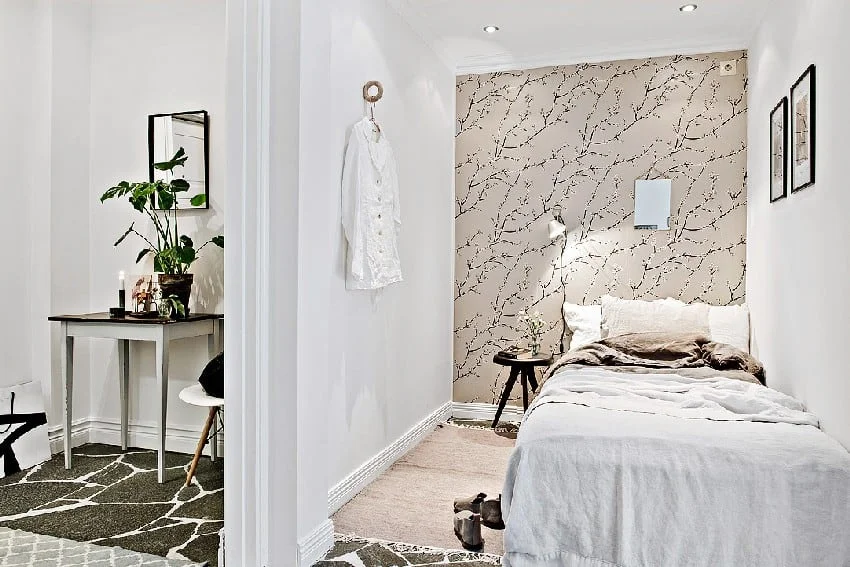 The small entryway hall offers a proper welcome into this one-room apartment with chic minimal furniture insertions such as a squared mirrors meant to emphasize the space and enlarge its appeal.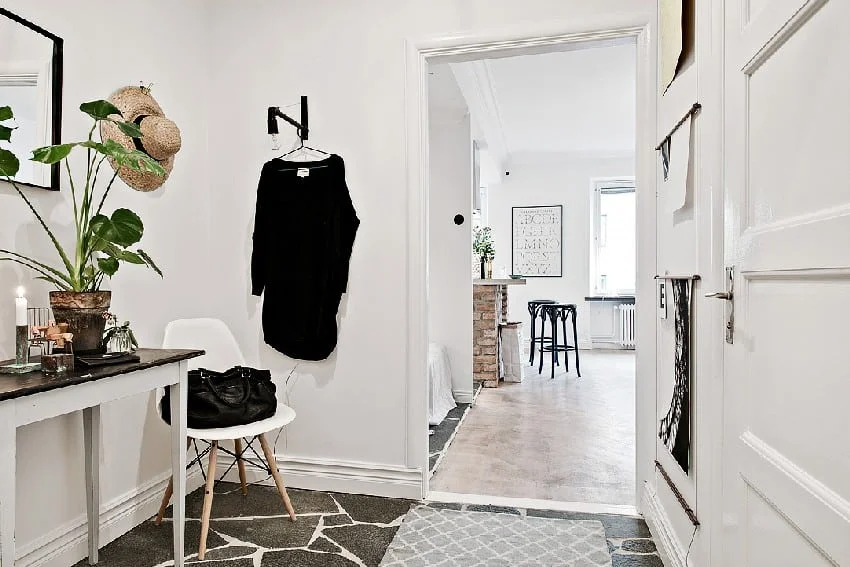 The open kitchen layout becomes the focus point of the house with a beuatiful rustic-vibe exposed brick decorated island that draws the attention in while connecting the two vital spaces of the home: the kitchen zone and the living area.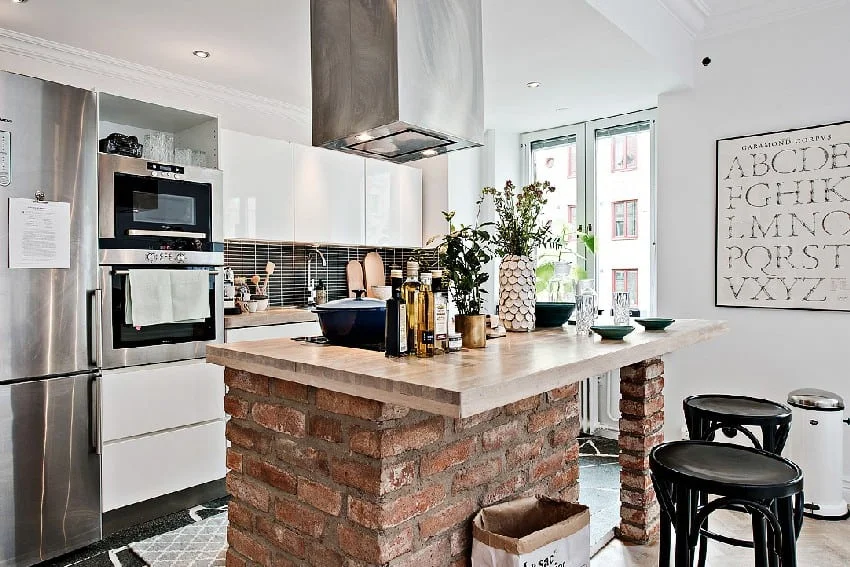 Natural light plays an essential role in the overall impression and atmosphere of the room. The large windows have been left unobstructed and the plain white of the walls and furniture captures and reflects it beautifully.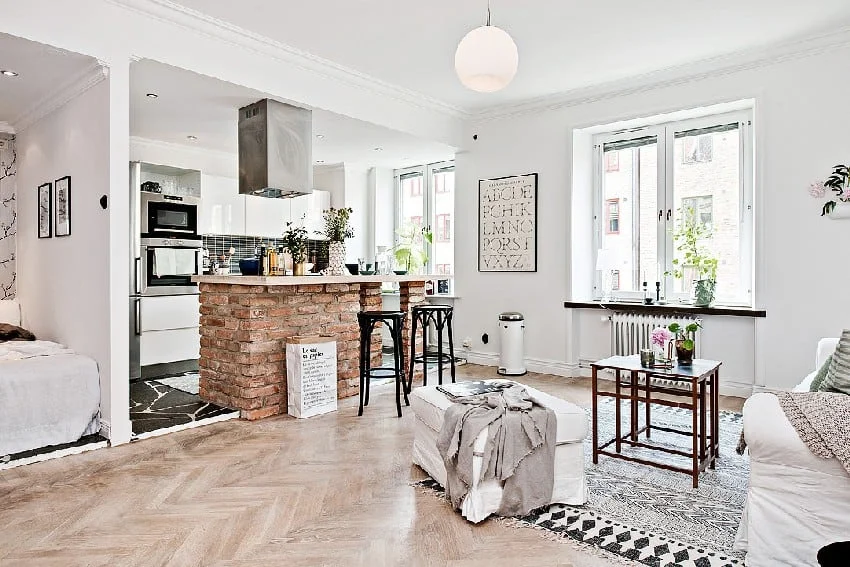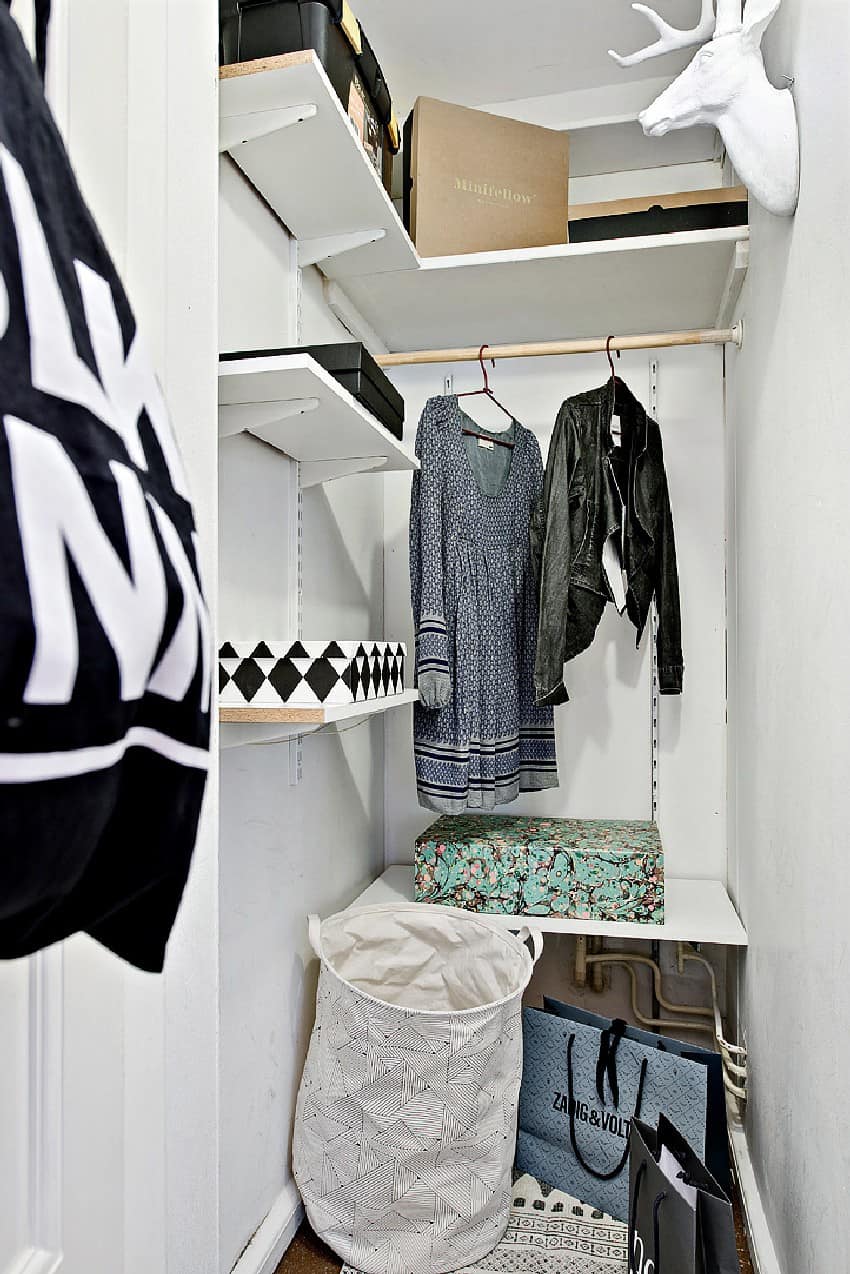 The bathroom features all the necessary amenities, with a grey accent zone that marks the shower area.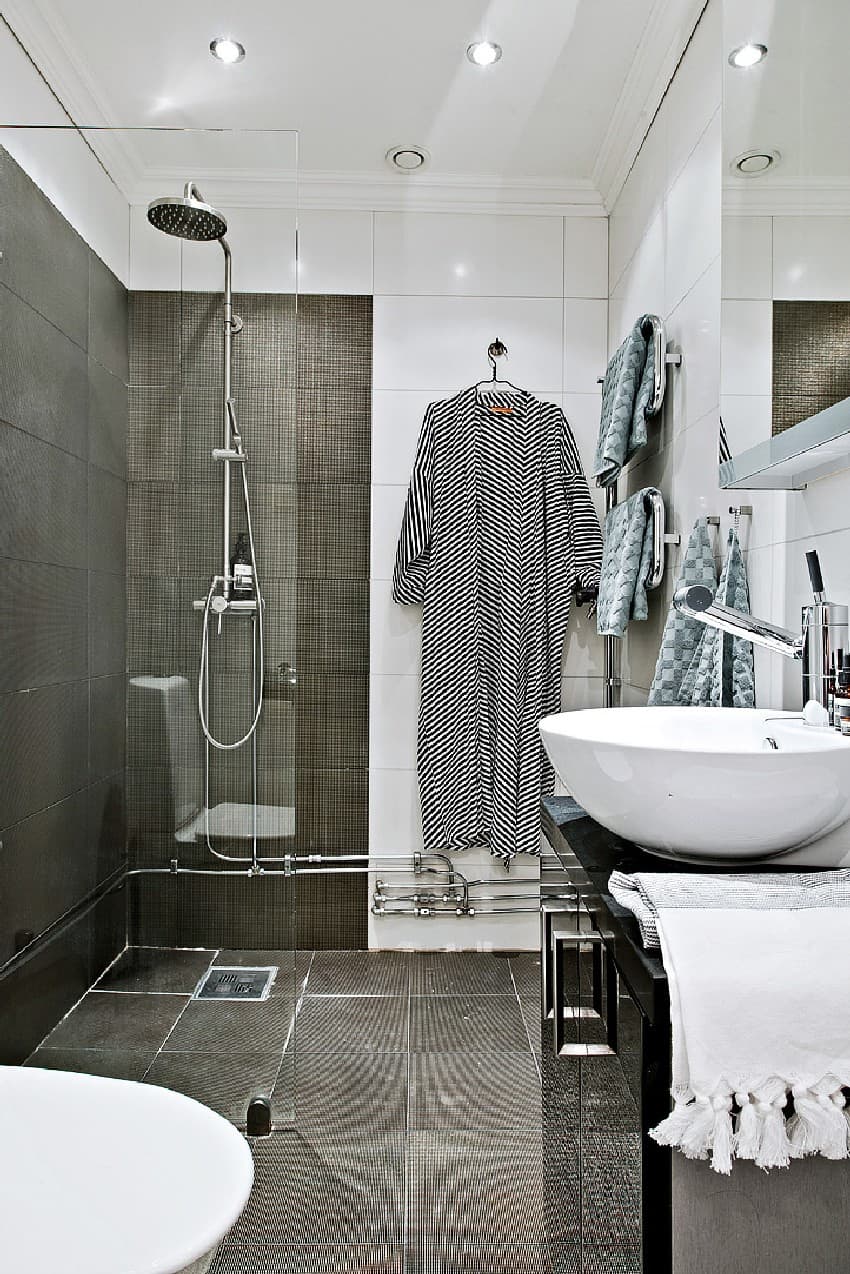 The living room received another exposed brisk insertion that serves as a beuatiful contrasting background for the TV.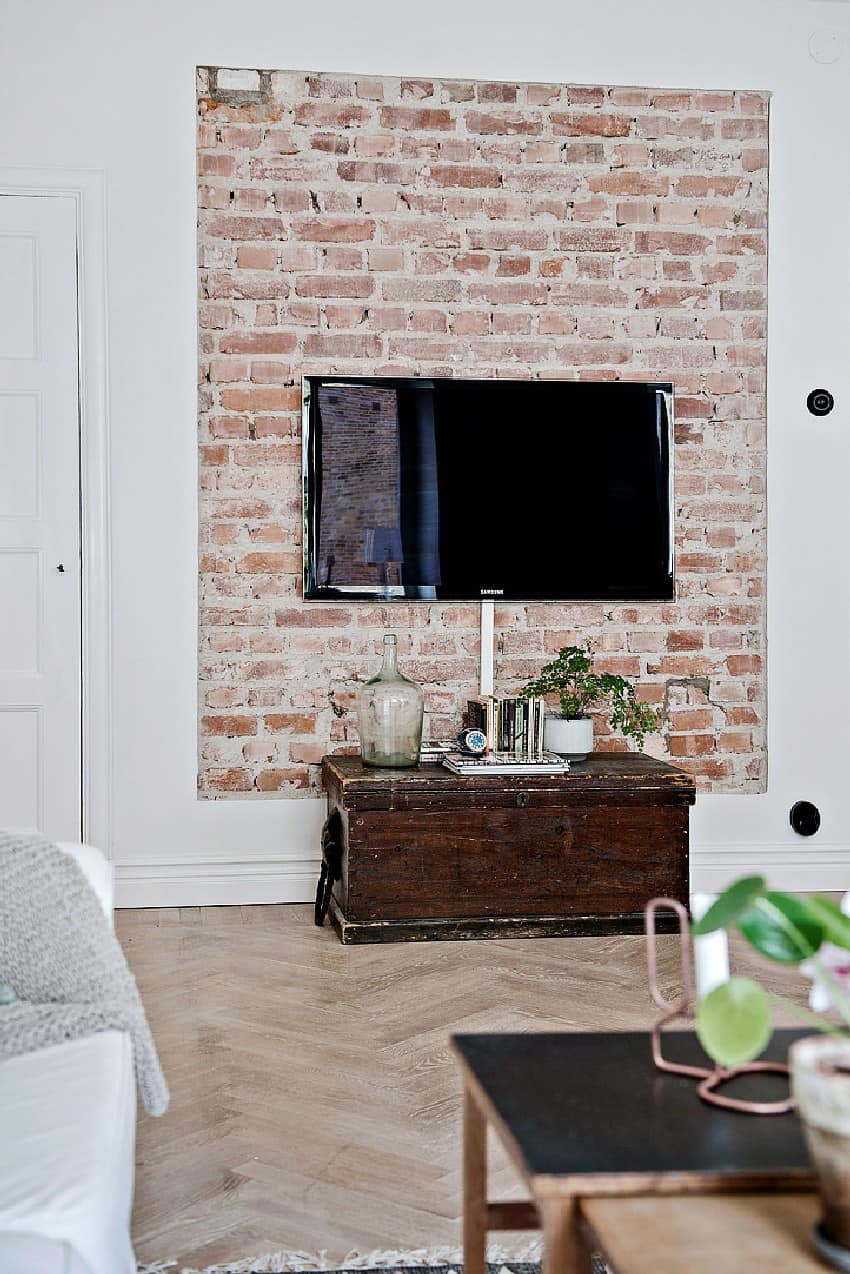 Flowers and plants, black accents, metallic insertions and a few colorful details add complexity to the design and transform the space into a home with character and personality.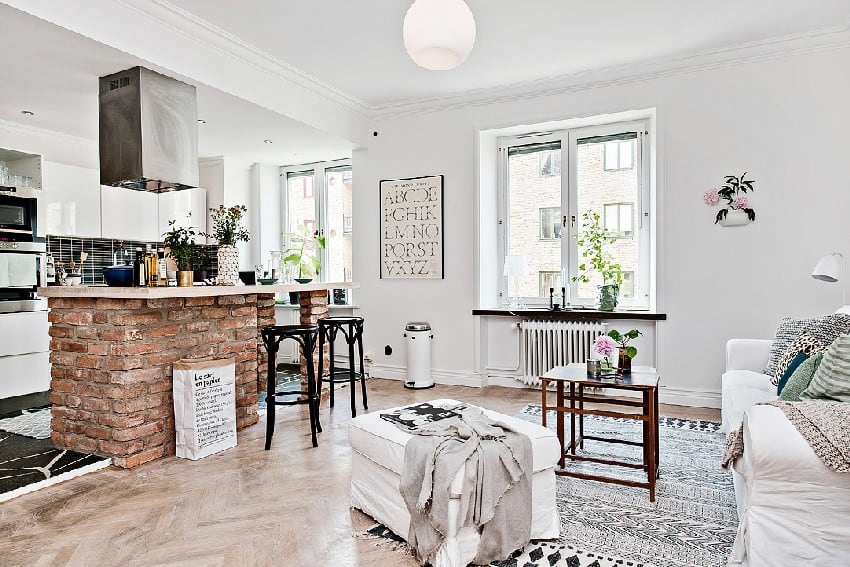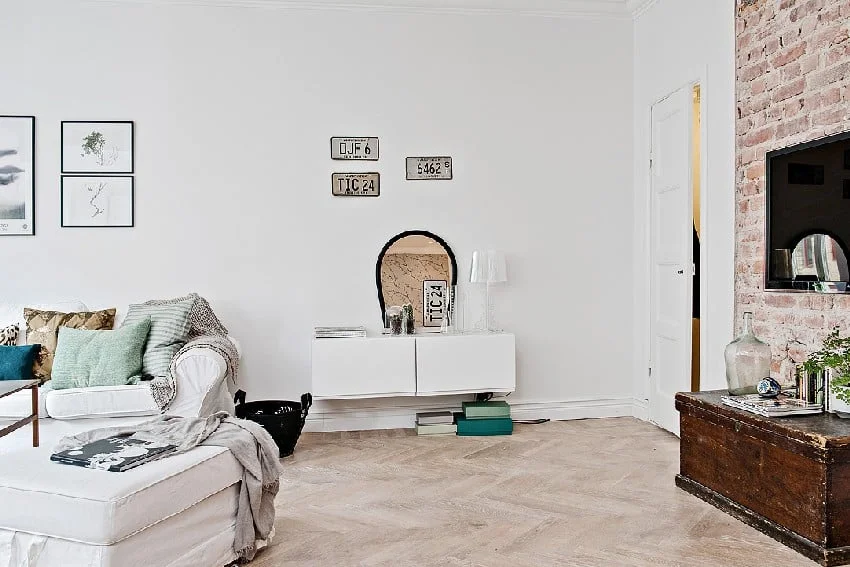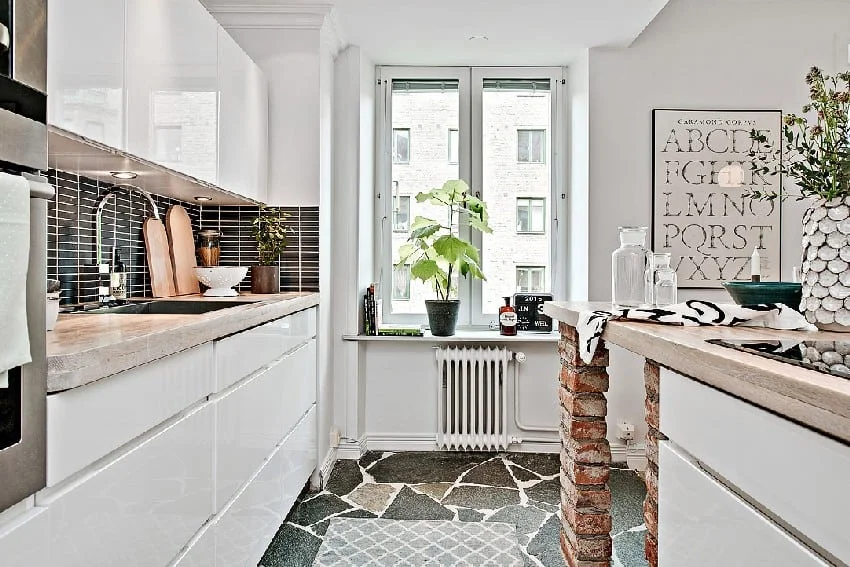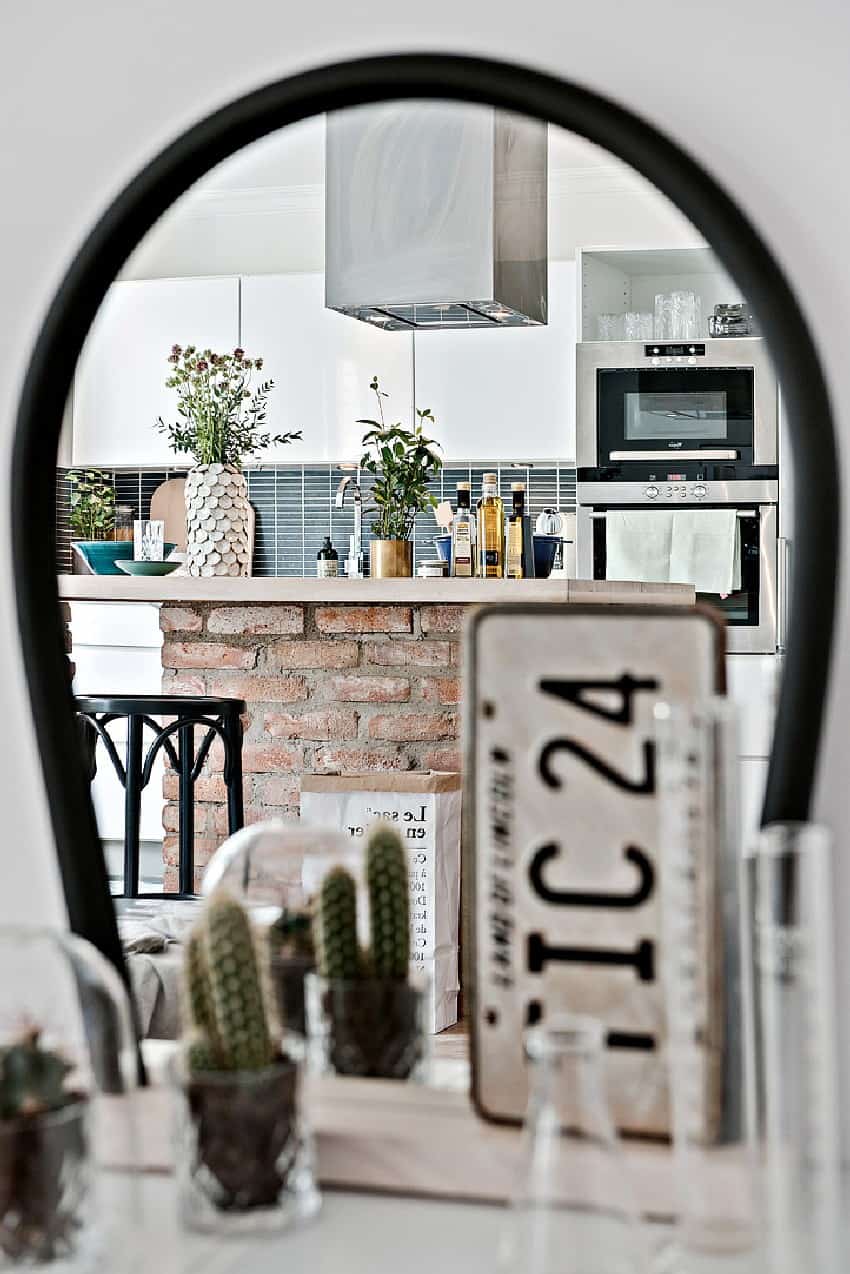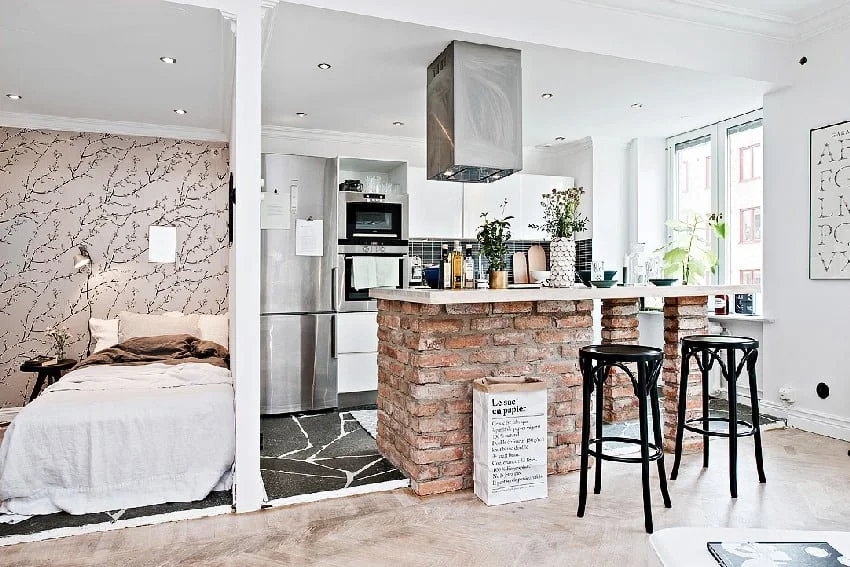 What do you think about this small one room apartment? Does its layout and inner organization respond well to the issue of a small space? Feel free to share your ideas in the comment section below.