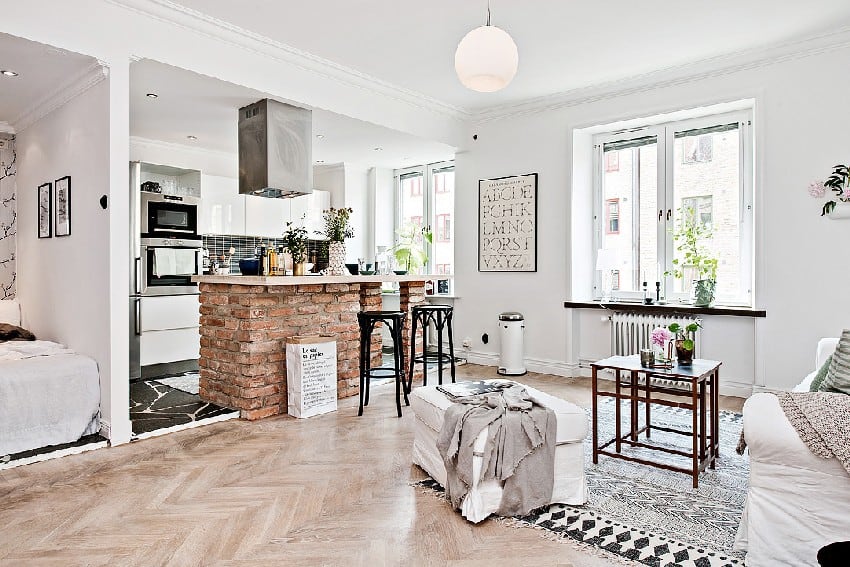 Small spaces always come back to hunt us and evoke constant issues where organizing and decorating is concerned. Dealing with a small footprint area may seem quite a dreadful affair at times, but the truth is, underneath all those layers of storage problems, custom furniture creating and overall layout, lays a diamond in the rough itching to be polished and unleashed. Small spaces require a high degree of understanding one's needs and a complex ability of mixing, matching and merging all the functional requirements into a tiny tiny space without overcrowding, overwhelming and clustering the actual design, but creating focus points, specific functional zones and topping all up with fine, delicate details that, in the end, define a space.
The Scandinavian inspired one room apartment below found on alvhemmakleri has managed to incorporate all the basic required spaces into a rather small footprint without compromising style and elegance.A white color scheme dominates the canvas and warm cozy materials such as exposed brick and wooden floors contrast and emphasize the true Scandinavian spirit.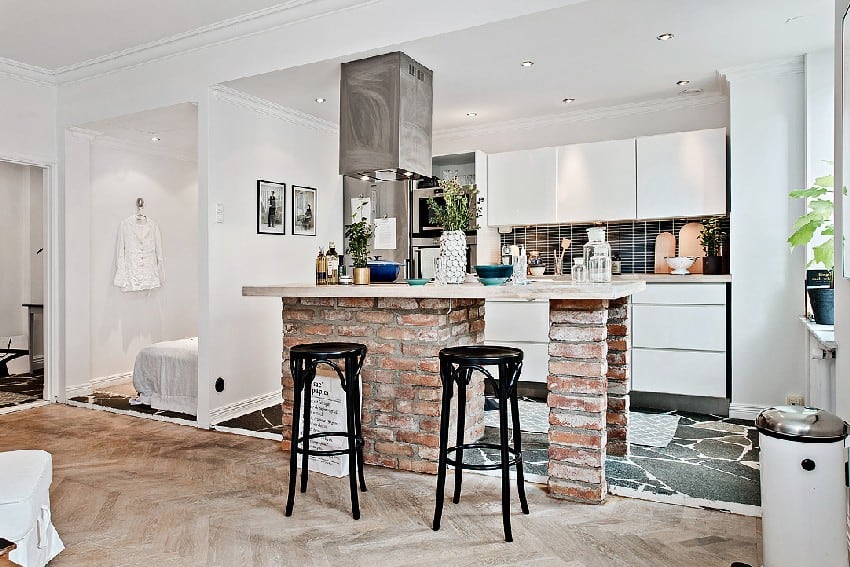 The small bedroom design includes a very delicate ivory wall art insertion that functions as a headboard design as well.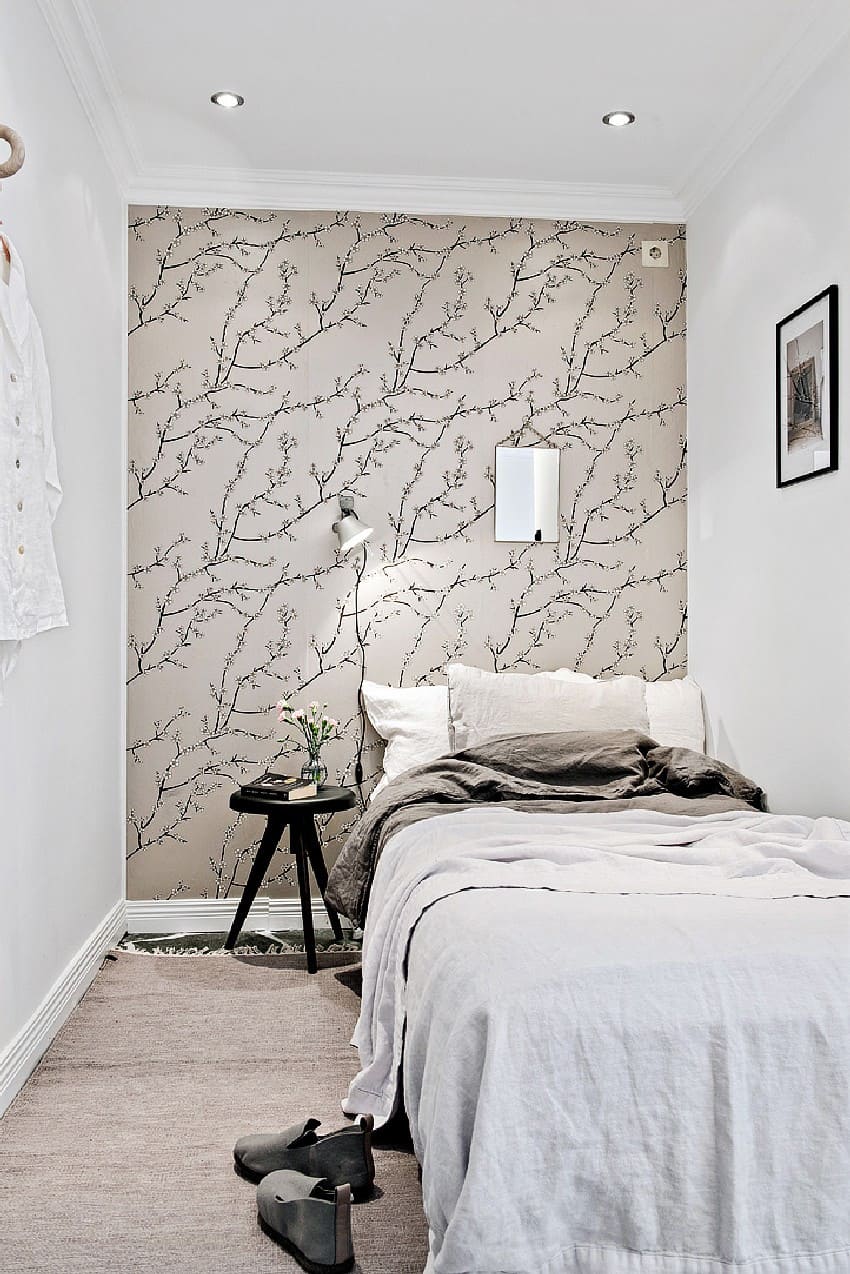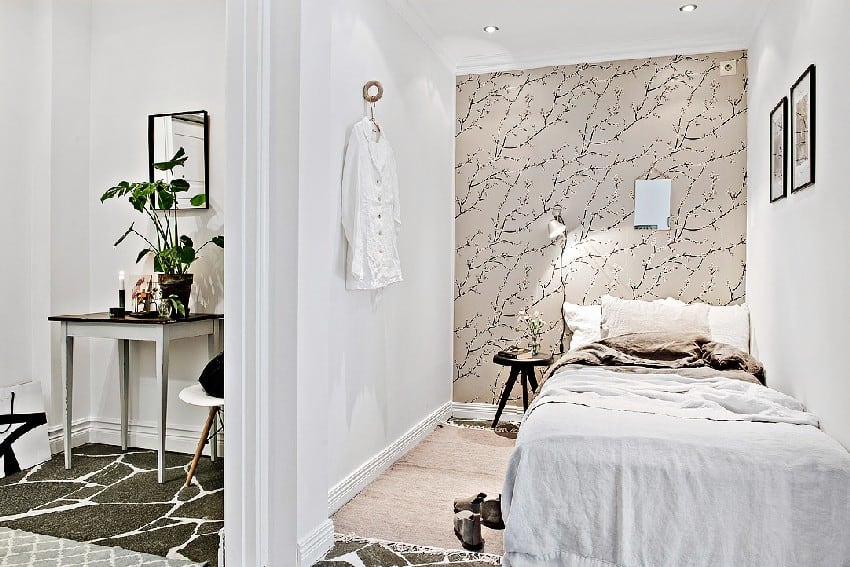 The small entryway hall offers a proper welcome into this one room apartment with chic minimal furniture insertions such as a squared mirrors meant to emphasize the space and enlarge its appeal.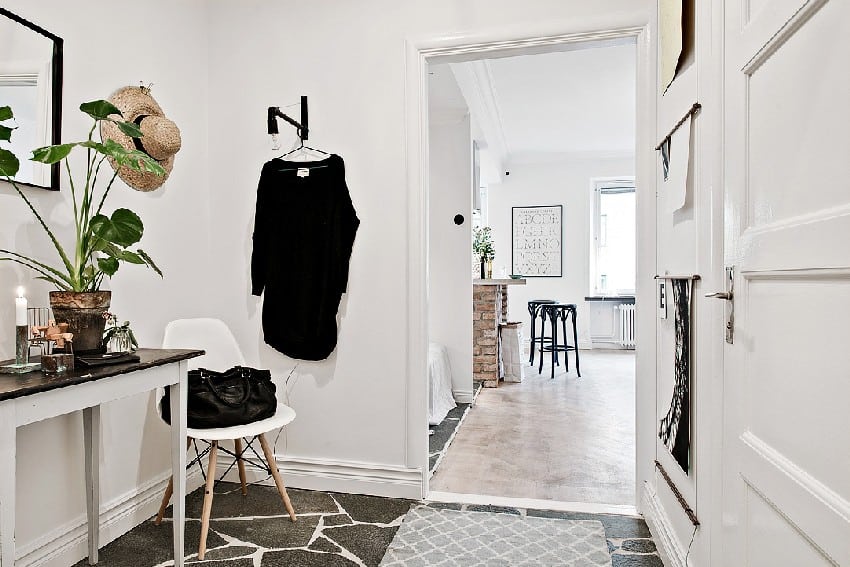 The open kitchen layout becomes the focus point of the house with a beuatiful rustic-vibe exposed brick decorated island that draws the attention in while connecting the two vital spaces of the home: the kitchen zone and the living area.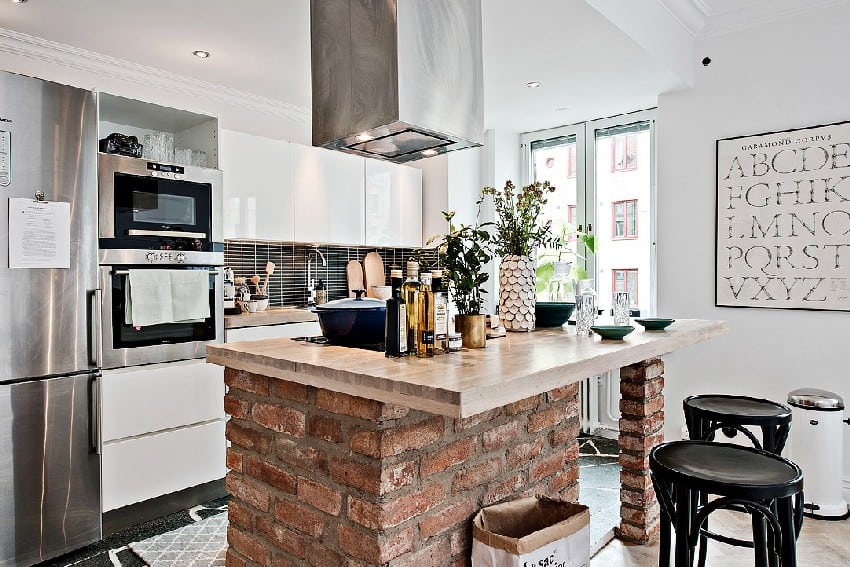 Natural light plays an essential role in the overall impression and atmosphere of the room. The large windows have been left unobstructed and the plain white of the walls and furniture captures and reflects it beautifully.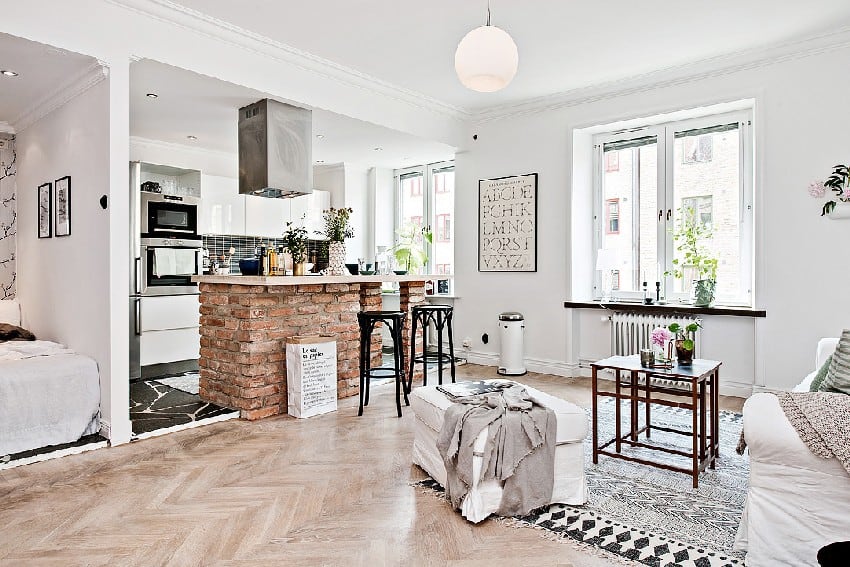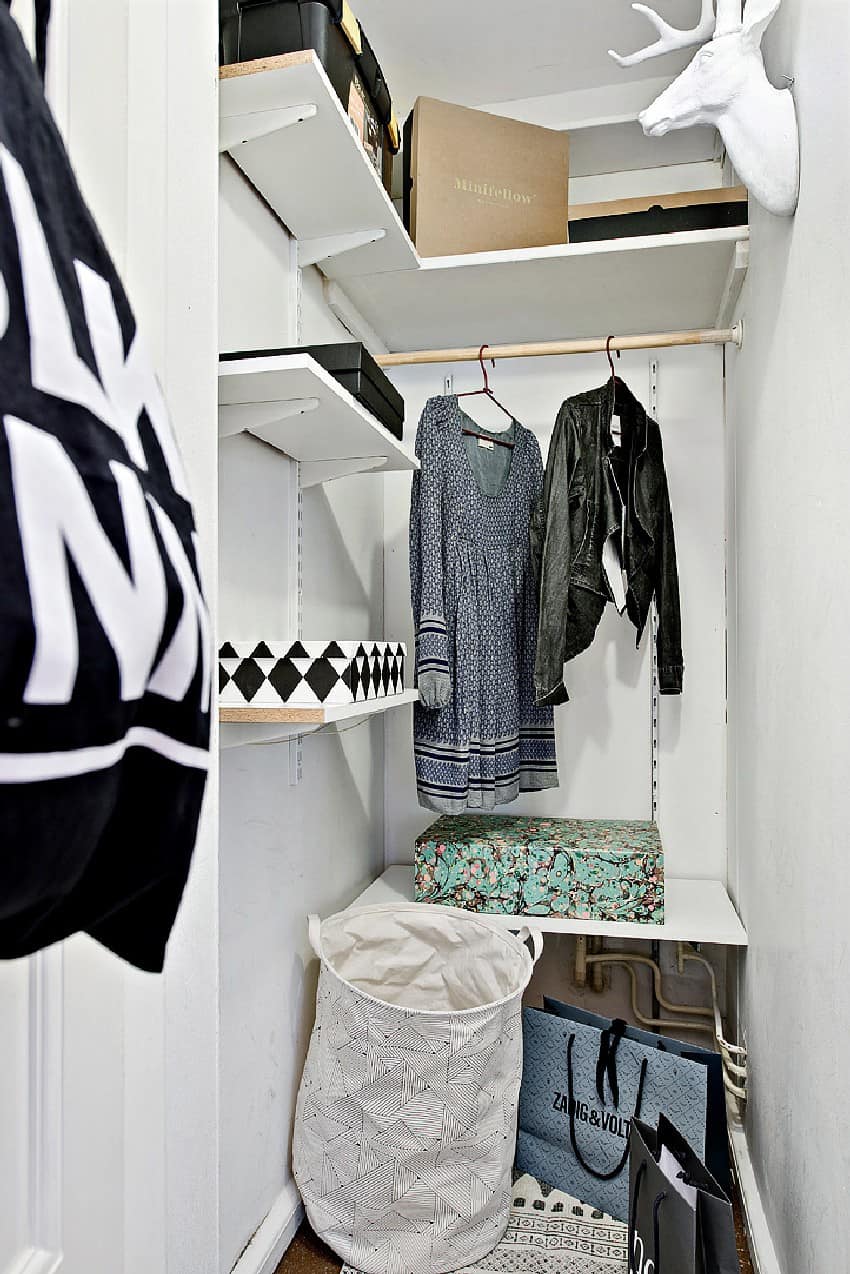 The bathroom features all the necessary amenities, with a grey accent zone that marks the shower area.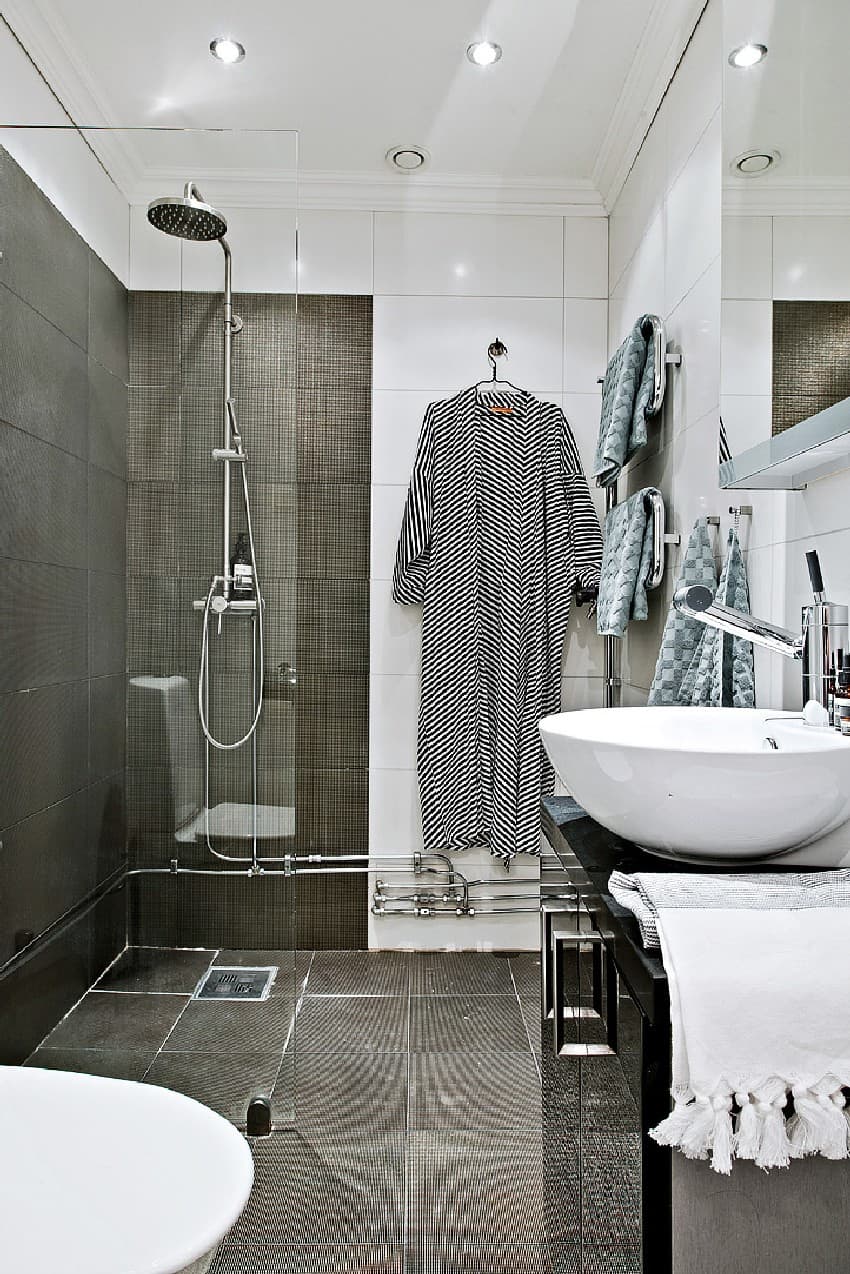 The living room received another exposed brisk insertion that serves as a beuatiful contrasting background for the TV.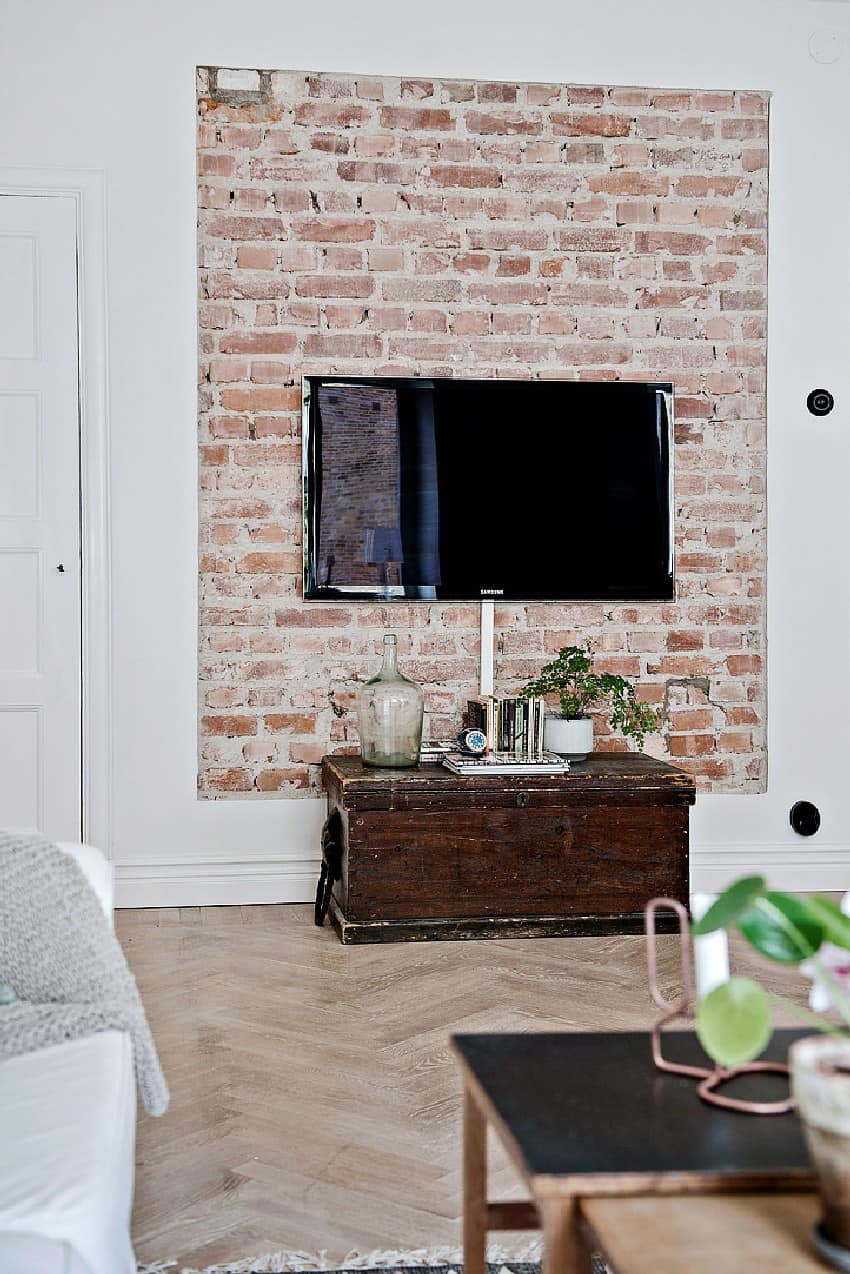 Flowers and plants, black accents, metallic insertions and a few colorful details add complexity to the design and transform the space into a home with character and personality.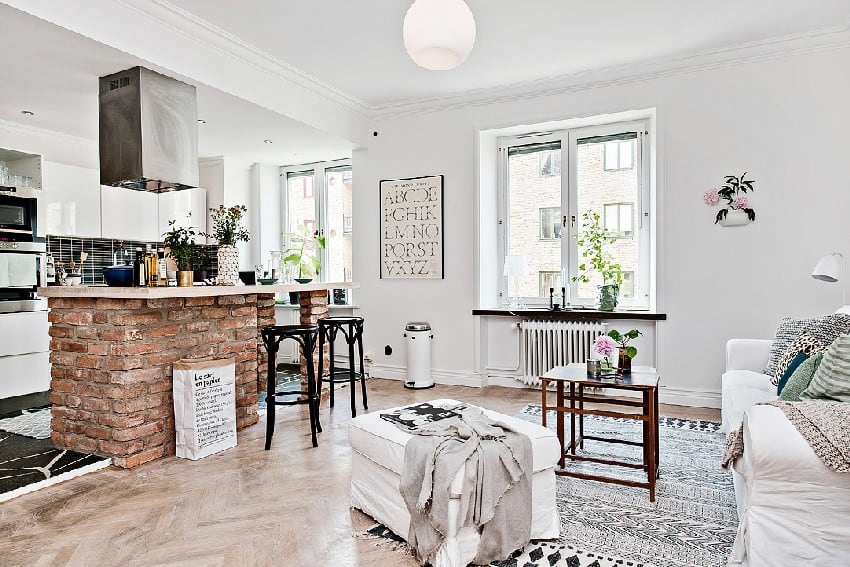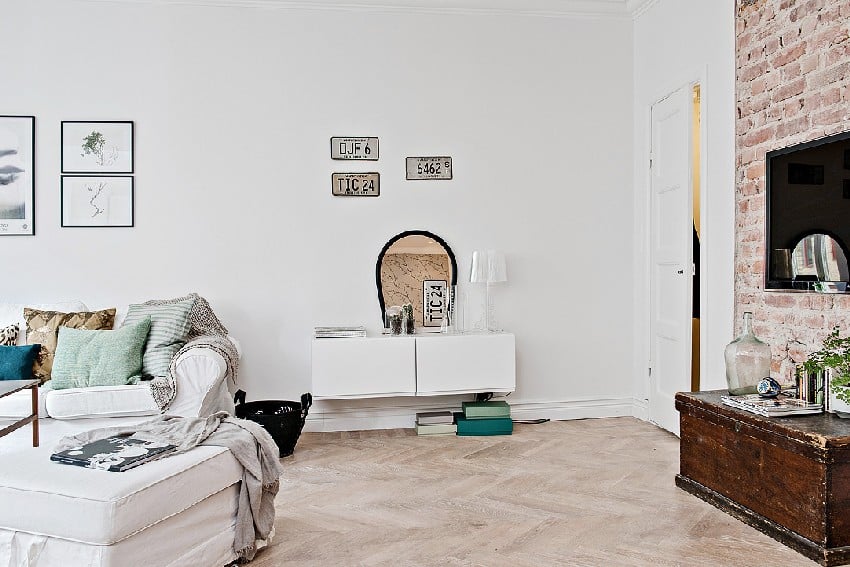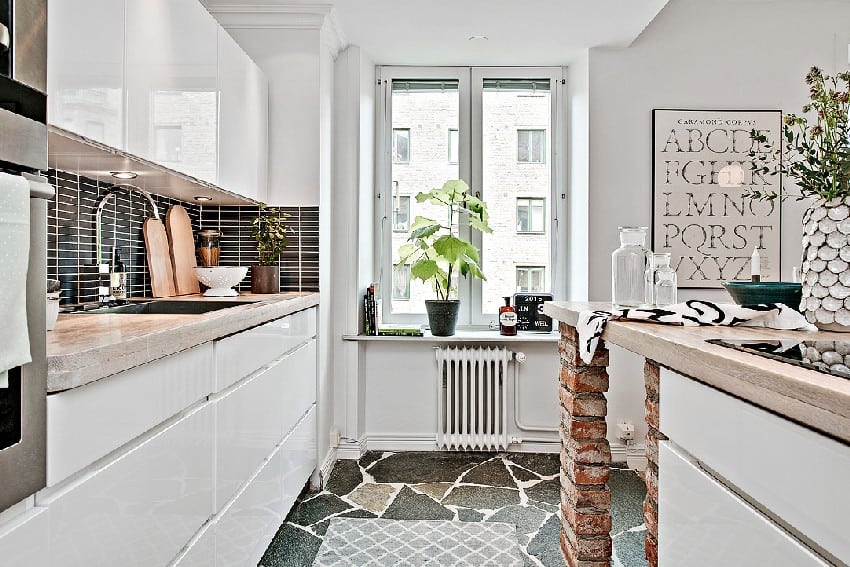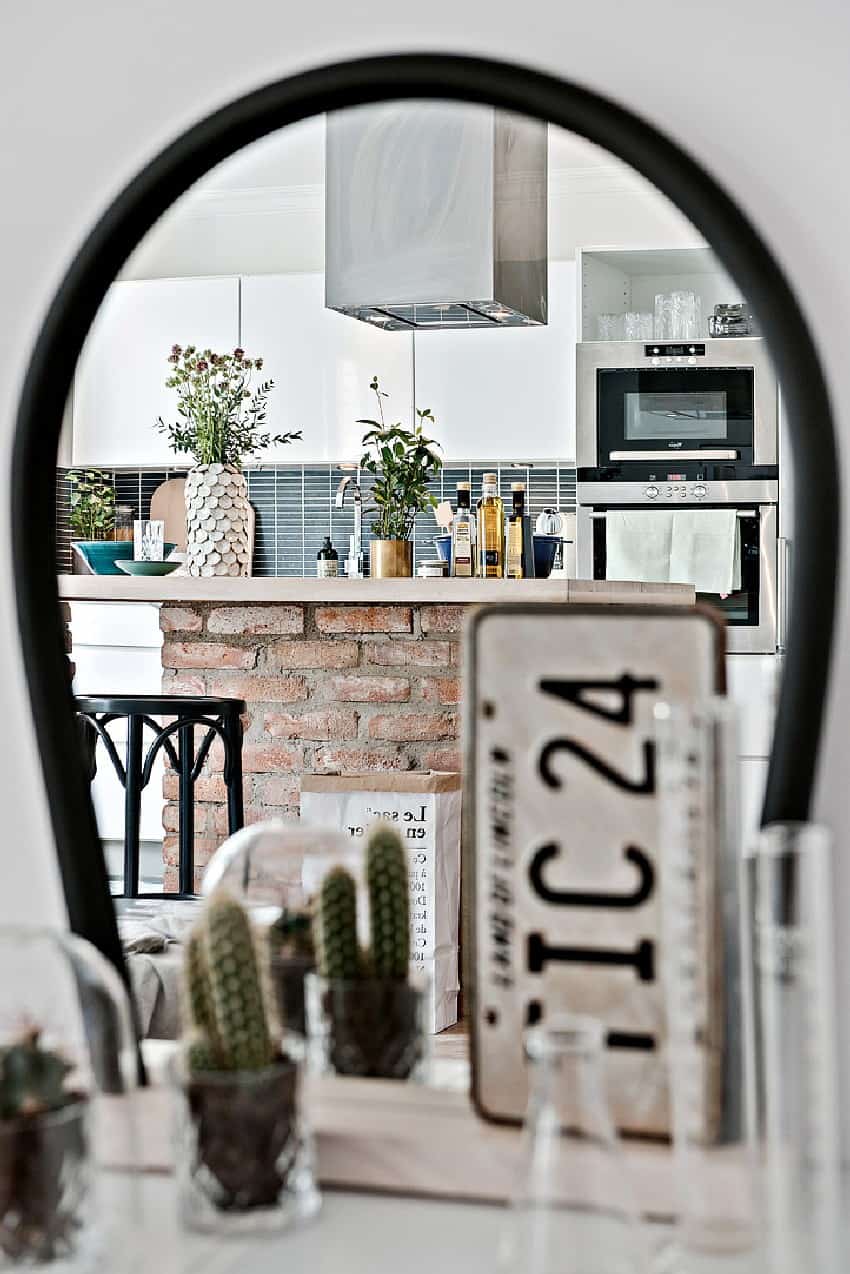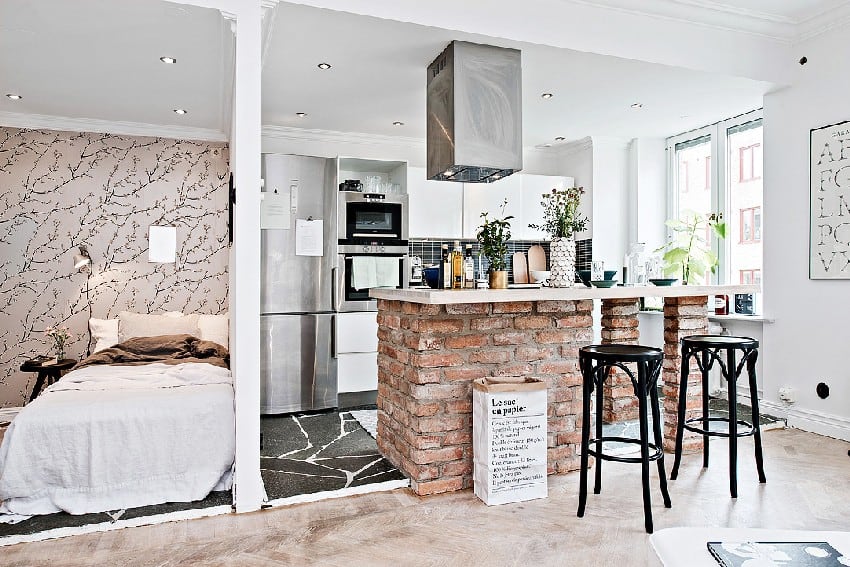 What do you think about this small one room apartment? Does its layout and inner organization respond well to the issue of a small space? Feel free to share your ideas in the comment section below.