How many times have you entered the front door and you have stumbled on the pile of shoes that make the entire home look dirty and messy? Do you think it's time to organize your shoes and put them to good order? If yes, you are at the right place. Here I'm going to show you some Genius DIY Shoe Storage Ideas That Will Impress You, the designs vary, so you can choose the one that fits into your interior the best and matches your style the most. Check them out and see what I'm talking about!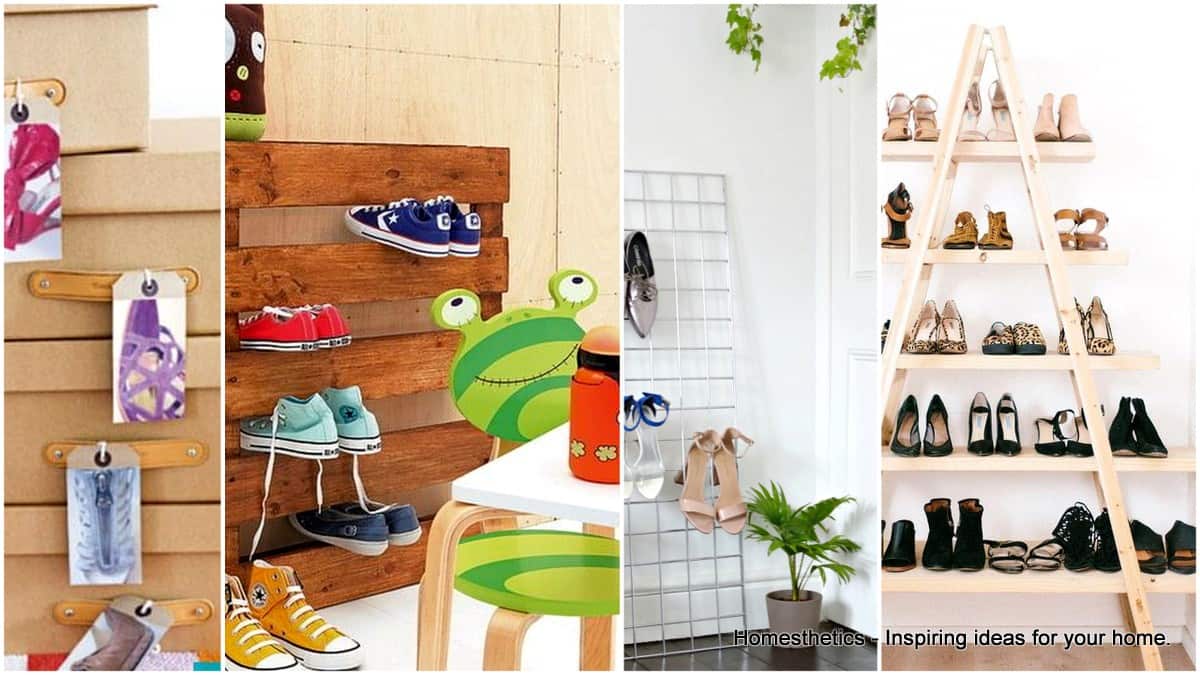 Genius DIY Shoe Storage Ideas That Will Impress You
Metal sticks behind the wardrobe door
In case you don't want your shoe storage to be visible, we have just the right idea for you. It's time to insert some metal sticks behind the wardrobe door, and keep your shoes out of sight!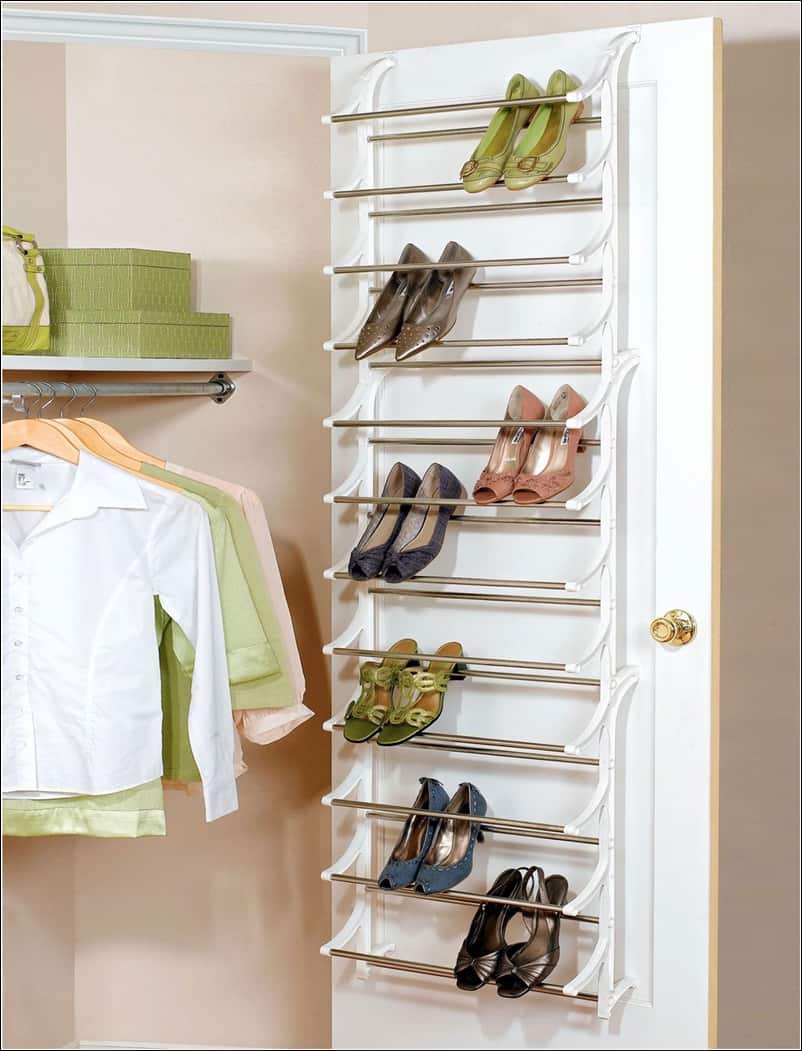 Cheap cardboard shoe storage
This is a great solution on a budget that can make an immense difference, the design can be scaled to need and renewed as often as needed. Be creative and use cardboard to make your own shoe storage now!
Pallet shoe storage
This is the simplest shoe storage design ever, so if you don't have any craft skills, this is the one for you!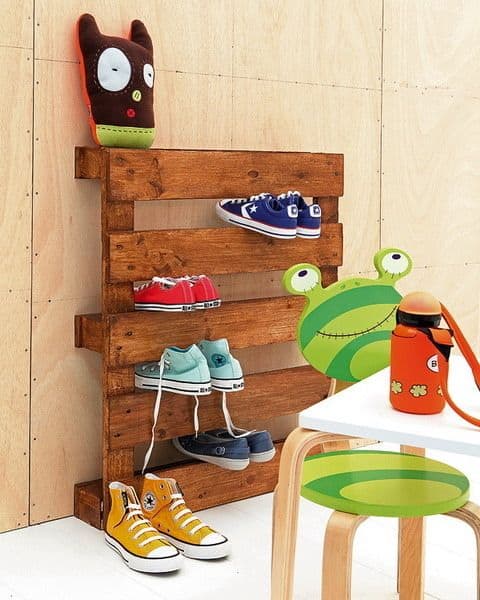 shoe box storage
Keeping the shoes in their original boxes can be really fun. In order to find the shoes you are looking for easily and quickly, we suggest you to print a photo of your shoes and stick it to the box.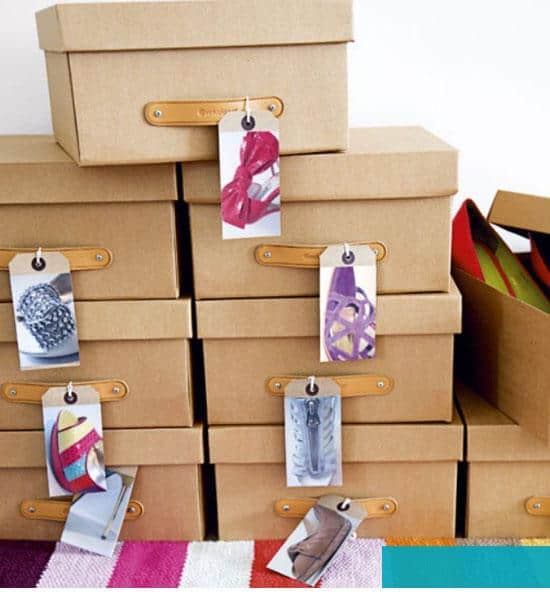 mount coat hooks used for storing shoes
What do you say about re-purposing the mount coat hooks to organize your shoes? In this way they won't take much of your small space, an ideal solution for small apartments.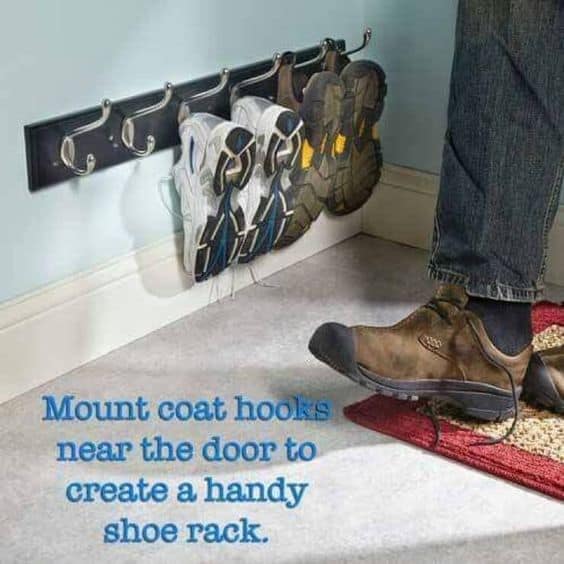 ladder shoe shelf
Simply add shelves to the ladder and you will have a super creative and practical shoe storage in no time!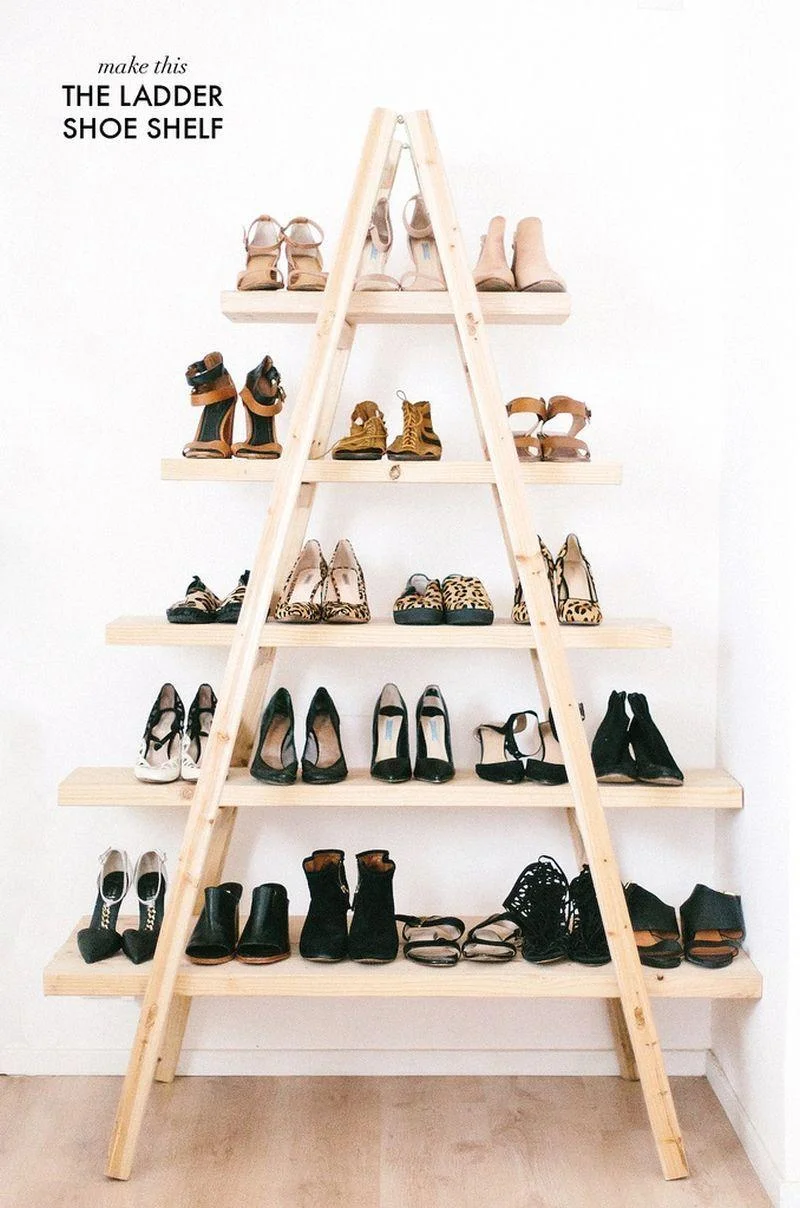 crate shoe storage
Are you a fan of crates? Here's how you can add them in your home! They can help you organize the shoe mess immediately!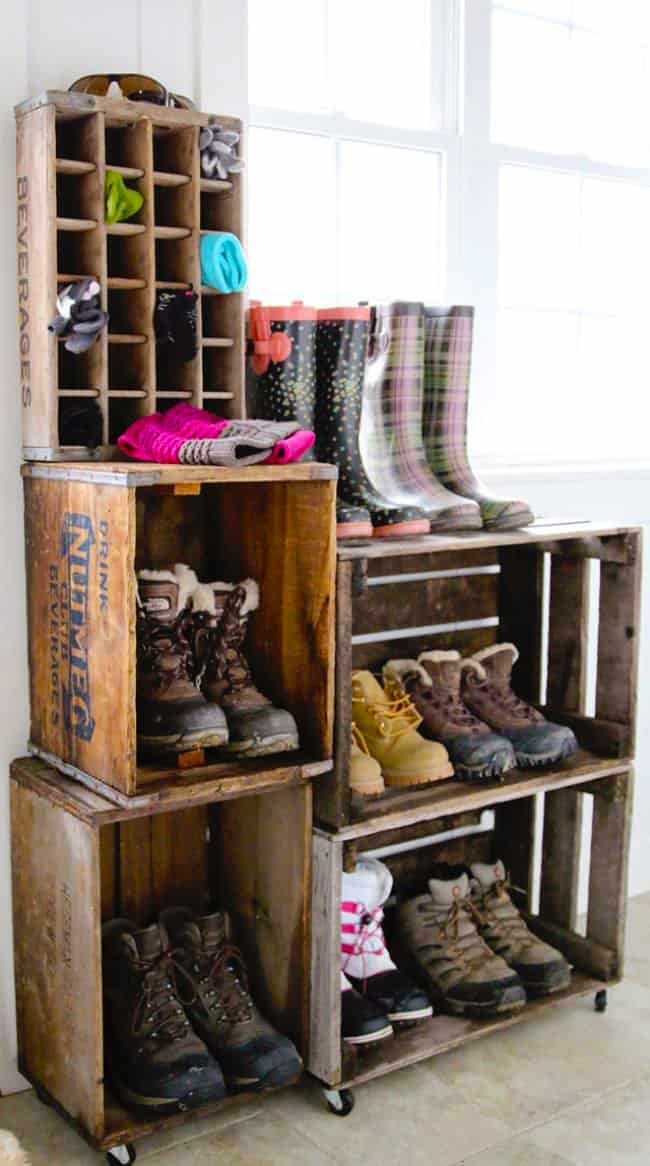 Cardboard or PVc pipe Storage
Everybody loves reusing old things to create new and useful designs. Take the old cardboard or PVC pipes and make storage for your shoes now, this solution too is modular, scale it to your needs !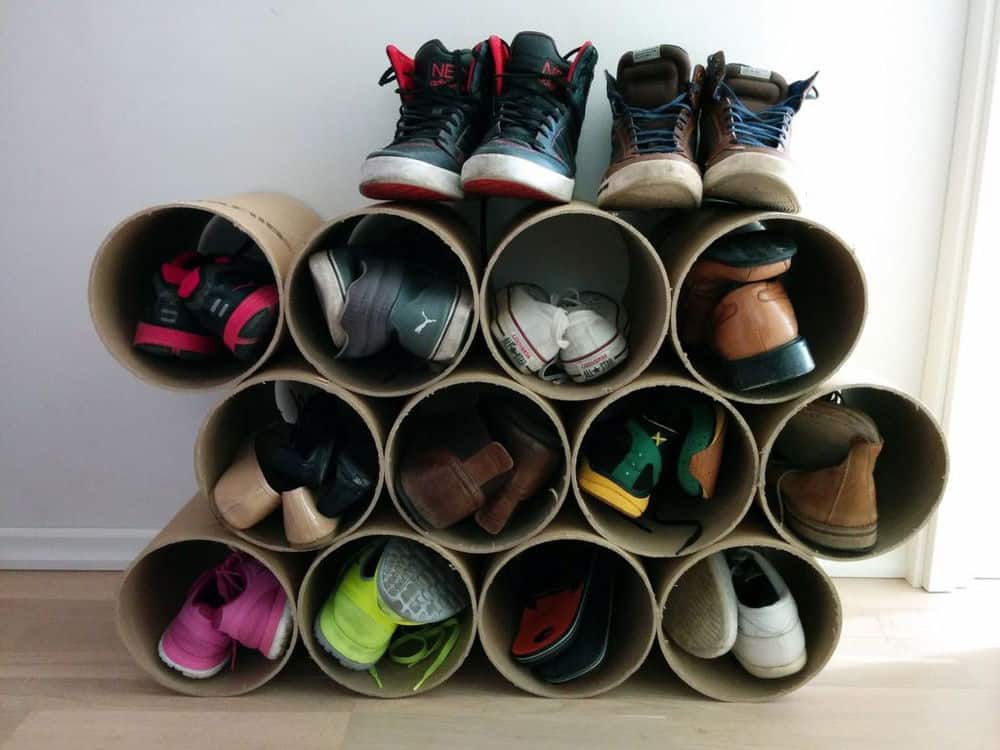 metal grid aiming high heels
All the ladies are going to fall in love with this design as it works brilliantly for storing high heels.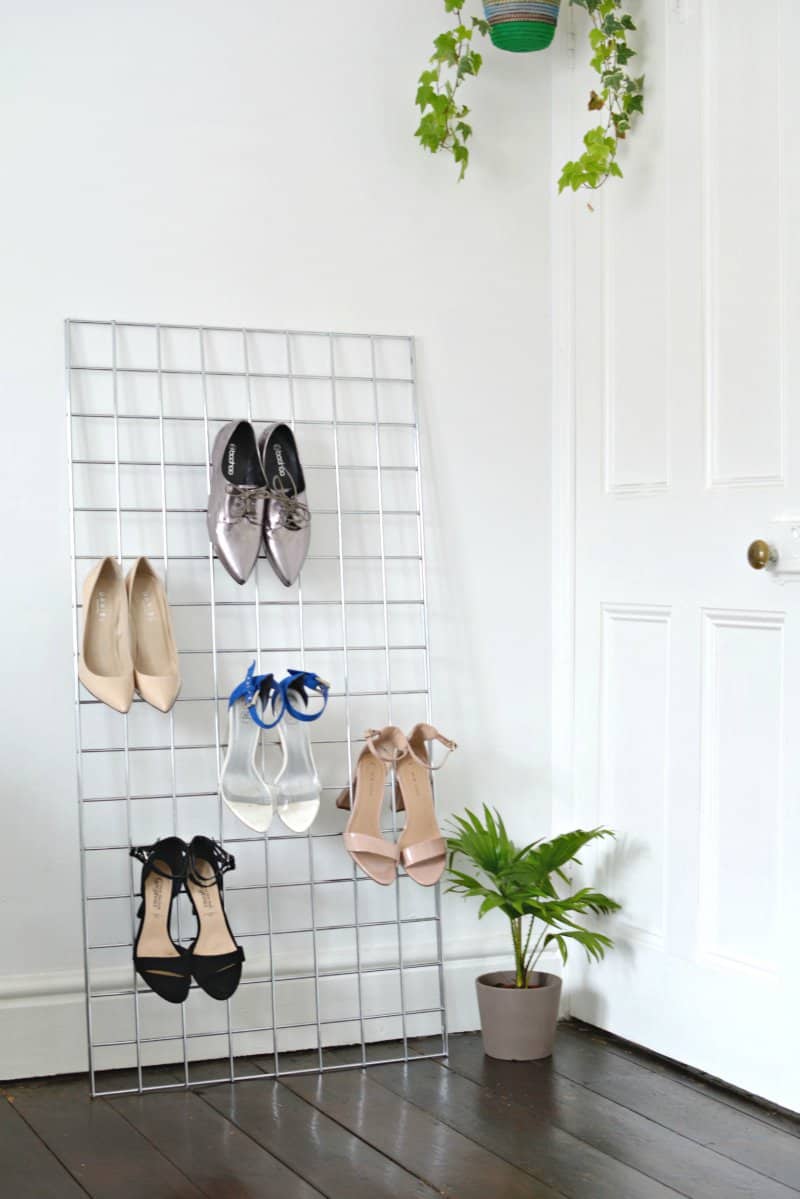 Corner wood shoe storage
Make use of the empty corner space and add these interesting shelves which will hold your shoes just perfectly! Needless to say that using corner space vertically is a great way to actually gain new storage space, you can use these shelves with books, picture frames, candles, whatever you need !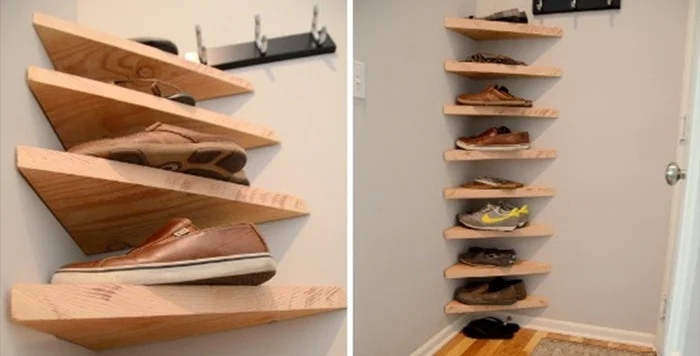 What do you think about the cool DIY shoe storage ideas above ? We would love to hear from you in the comment section below !
Related Articles