Rugs and door mats are those pieces that complete an interior design scheme. They provide comfort, coziness and warmth as well as elegance and accents of colors in some cases. But finding the perfect rug can be difficult and after a long, exhausting search, when you finally find that perfect piece, the price is over the top. So why not make it yourself? The process of making a rug can vary from very easy like the case of a stone mat for your bathroom to difficult for those fun pom-pom rugs that will take forever to make. We have found a collection of 11 Easy DIY Rugs Projects To Warm Up Your Home. Enjoy!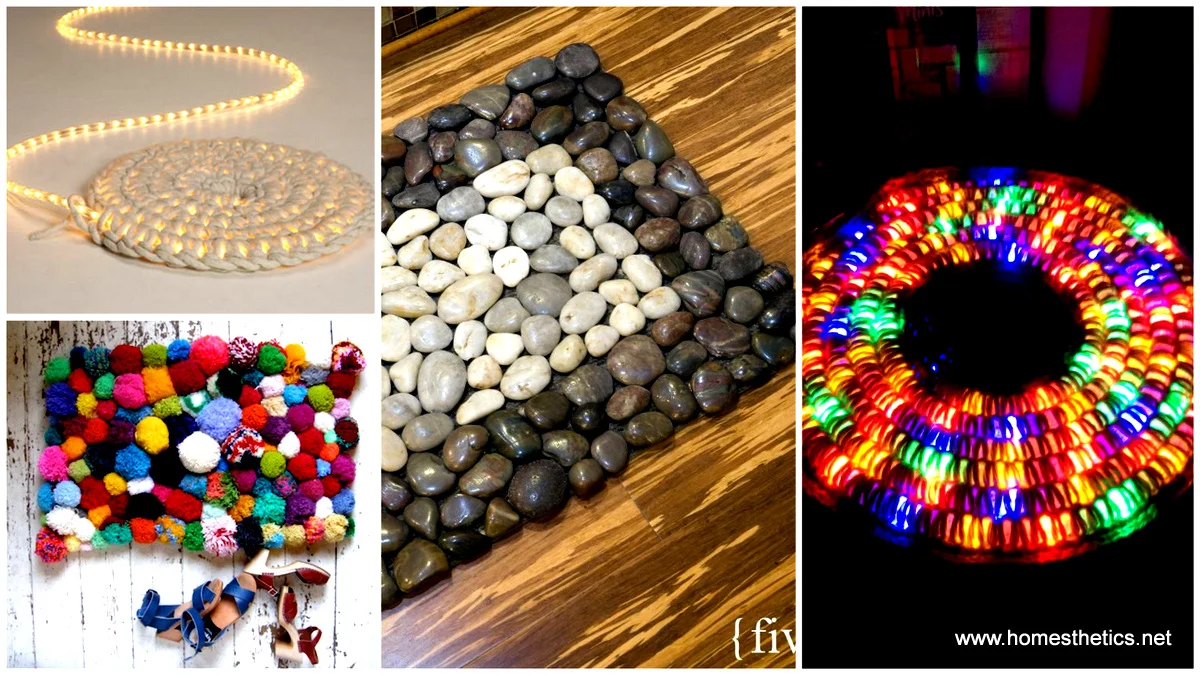 Easy DIY Rugs Projects
1.  DIY Rugs Projects-The rope rug
To craft this simple rope rug you will need the following materials: thick rope,silicon adhesive,a cutter and a canvas fabric for lining.The first step is rolling the rope into a spiral and when you feel the diameter suits your needs just cut off the excess rope with the cutter. After that use silicone adhesive to hold it all together and adhere a circular canvas to it. You will have to pre-measure and cut the fabric. Let the silicone dry to completion and voilla, your rug is complete. You can also spray paint it anytime if you prefer a touch of color. Happy crafting!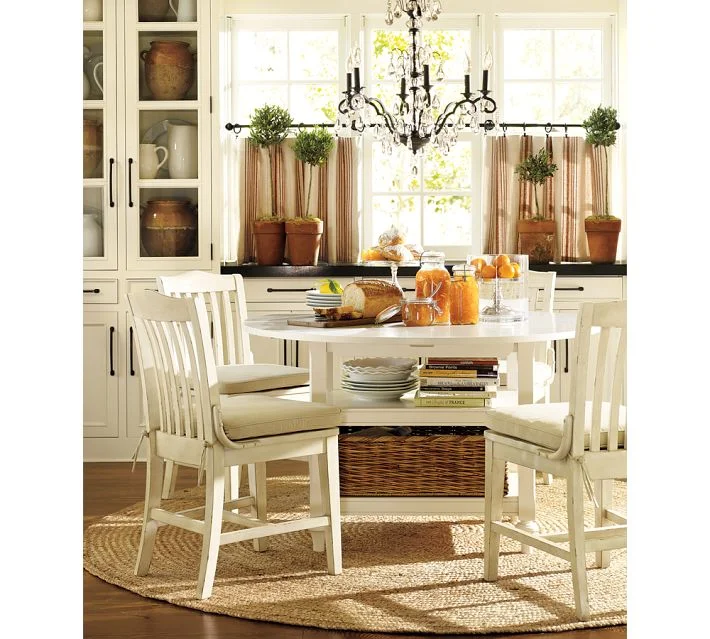 2. DIY bright white carpet light
 "Johanna Hyrkas had this great idea of using a simple strand of LED rope light that sits inside a knit pattern of regular ropes, spiraling out from the center. She created a wonderful carpet light that would be very practical and useful to you so that you would not need some other sources of light for your walking in the nights."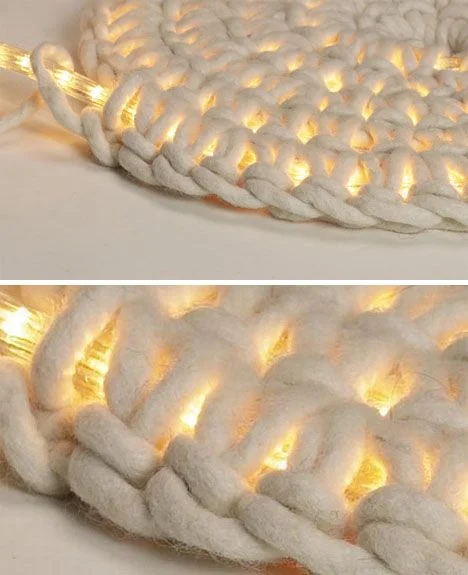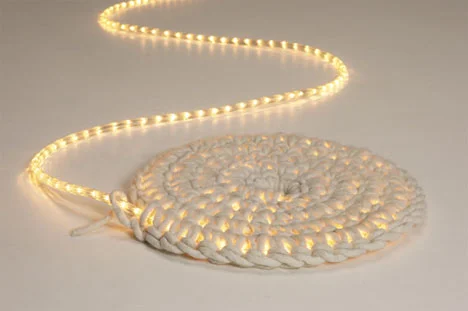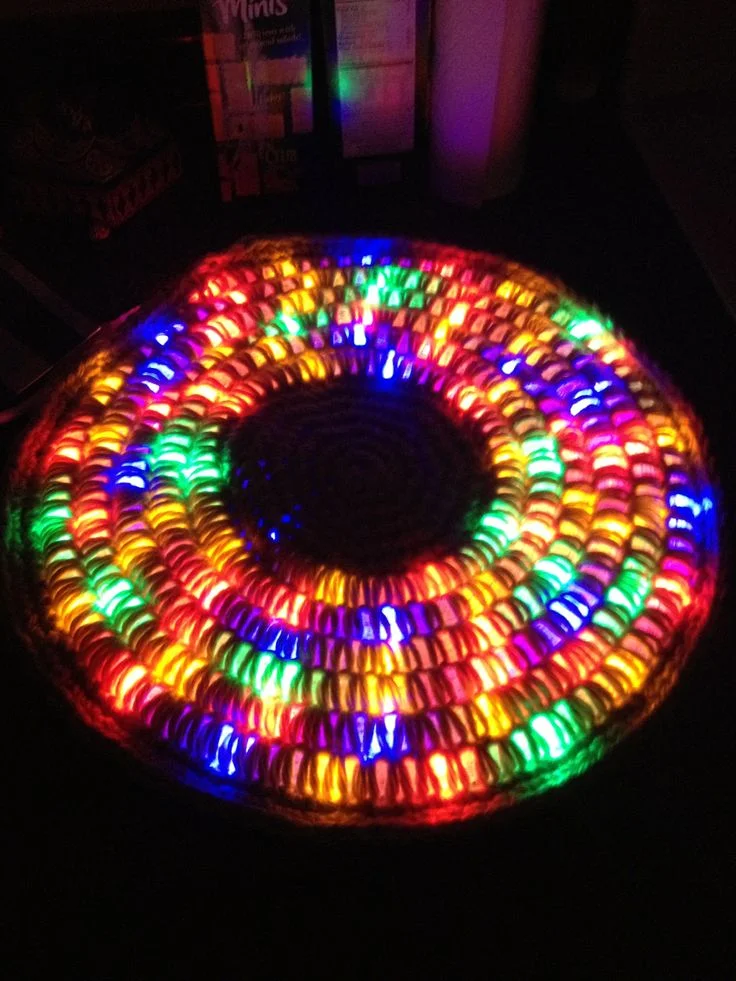 Tutorial can be found HERE
3. Braided door mat
Martha Stewart has become a DIY icon nowadays and her diagrams will show you the exact way of executing this braided door mat which is so simple yet so beautiful and elegant.
4. Turning a table cloth into a rug
Preferably a 100% cotton tablecloth, water based polyurethane, a foam roller, a rug pad for underneath and a spray adhesive and you're ready to start this project.Follow the instructions in the tutorial linked below.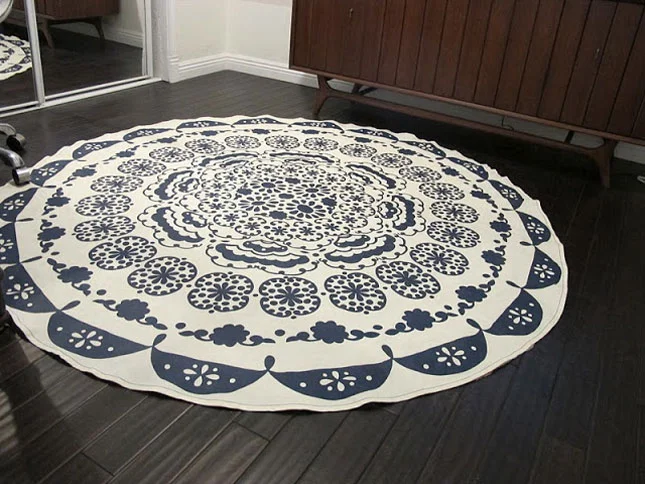 Tutorial HERE
5. Painted Moroccan rug
This project involves some painting skills, but with the perfectly executed pattern you are safe.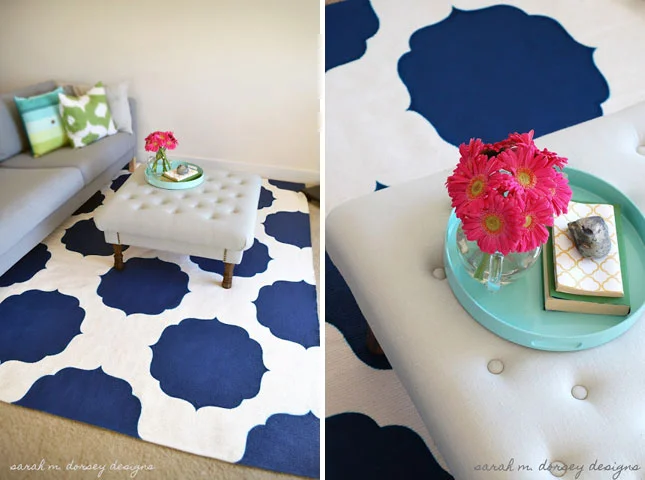 6. Wine cork bath mat
Perfect for the bathroom, a wine cork bath mat will use all those saved up corks from parties you had no idea what to do with. Find the materials needed and instructions in the tutorial linked below.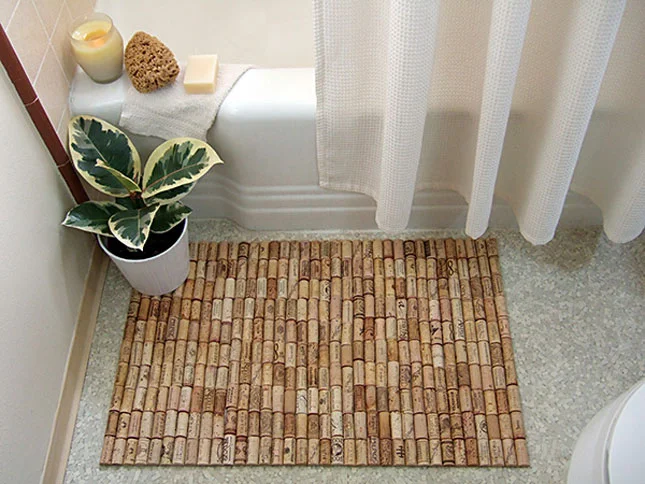 Tutorial HERE
7. Hoola hoop rug
Who thought a hoola hoop could be practical and fun as well? Just be patient, it might take a while.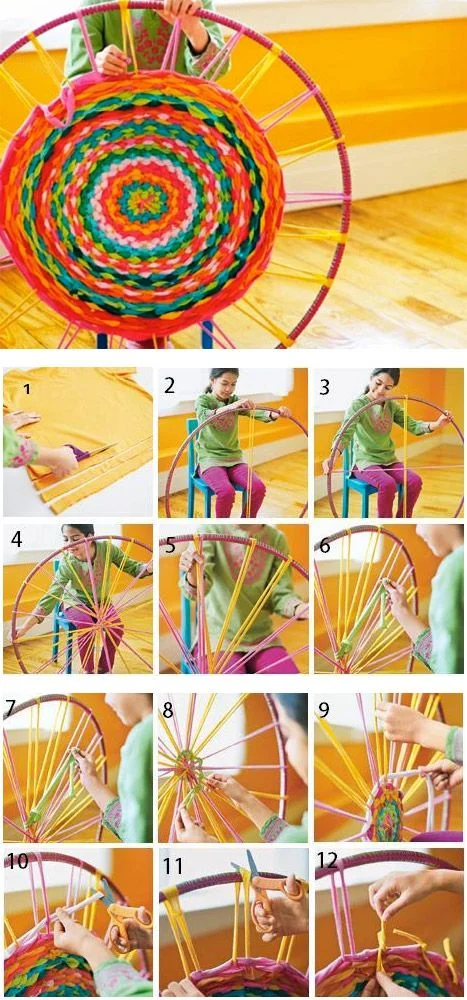 Tutorial HERE
8. Fun pom-pom rugs
Revive all those childhood memories by crafting fun colorful pom-pom rugs that will warm your toes and cheer your day.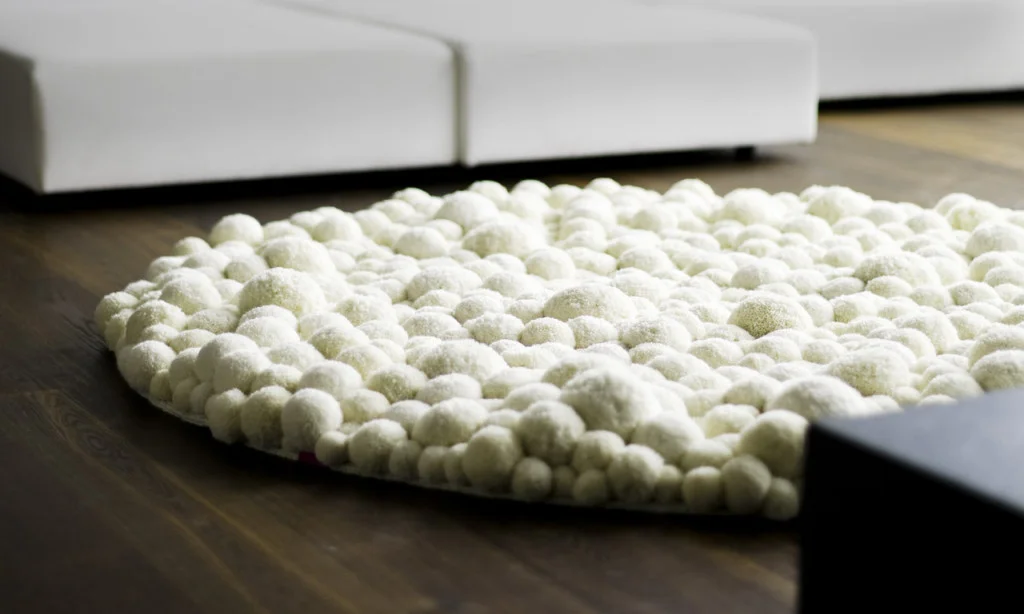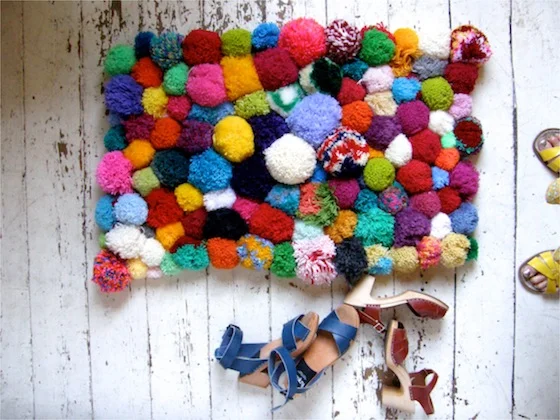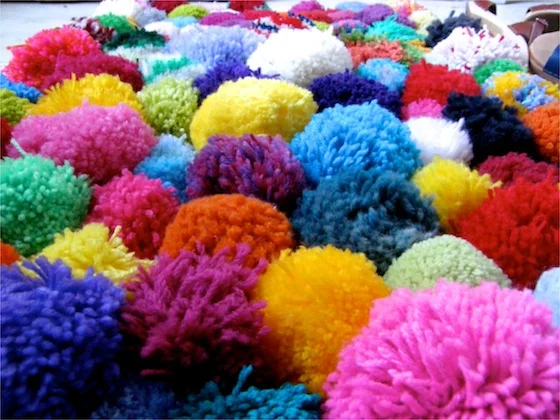 9. Hand -knitted rugs
Arm knitting is fun and the chunky end result is quite beautiful.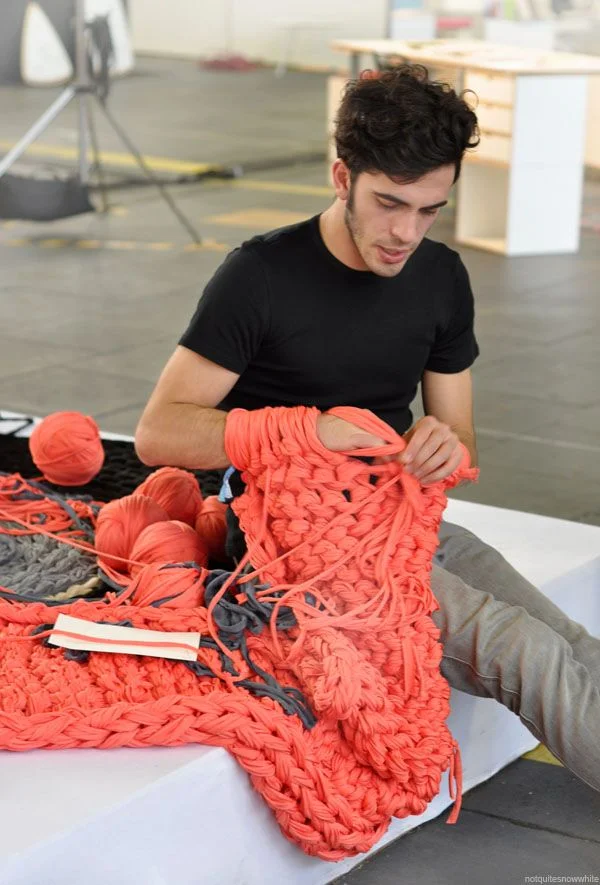 10. The pebble mat
Stones and water work perfectly so gather up some pretty ones and make this perfect bathroom mat.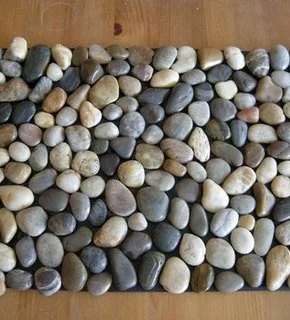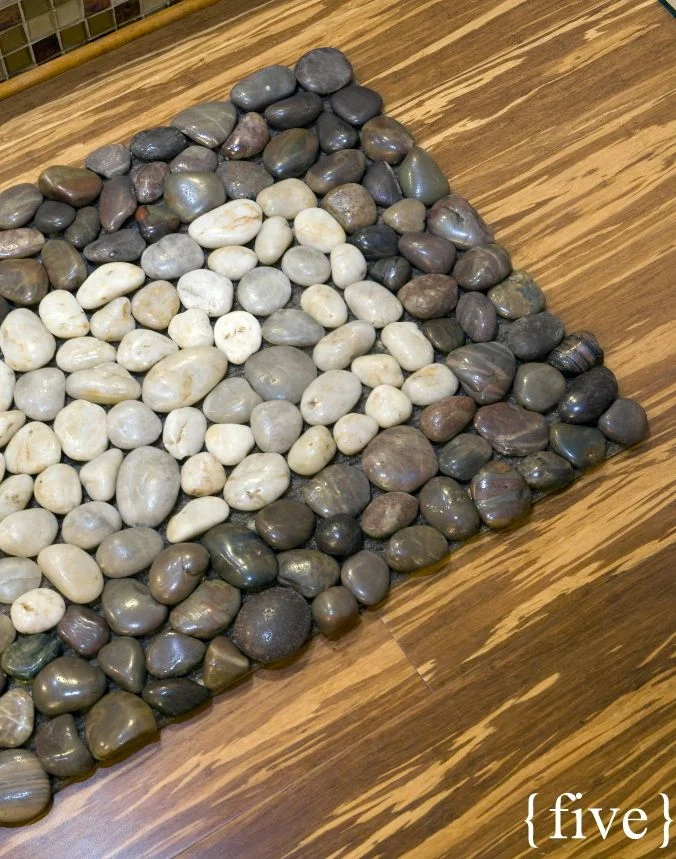 Instructions HERE
11.Braided T-shirt Rug
And because we always talk about recycling, how about using some old T-shirts to make a colorful rug?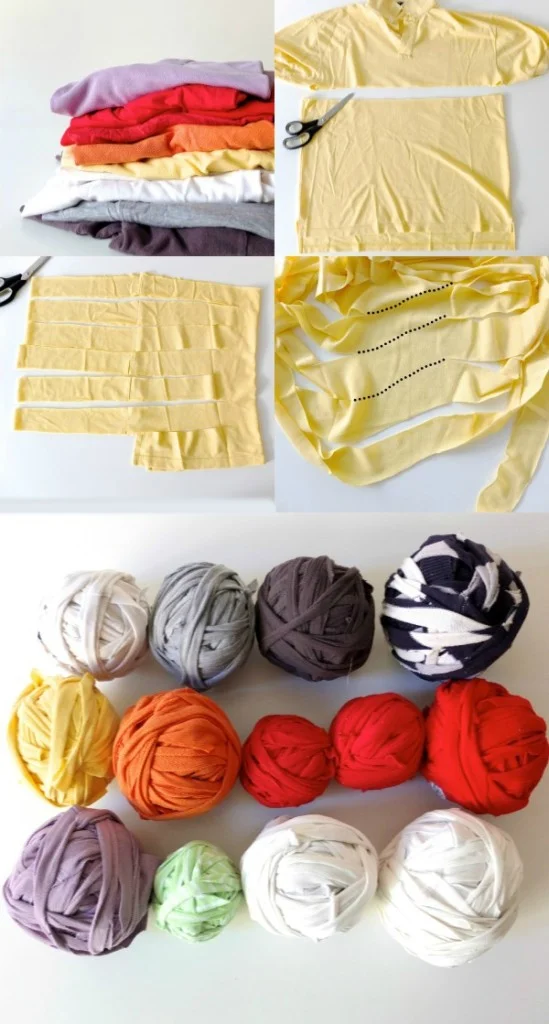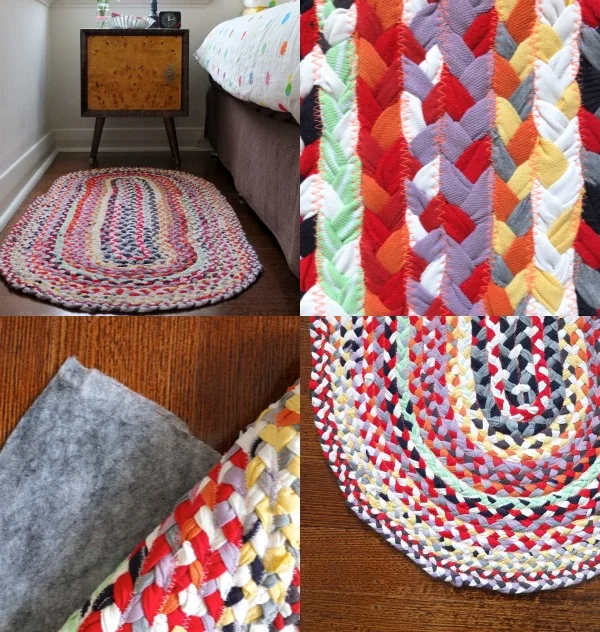 Instructions HERE
Related Articles
The 53 Best Funny Welcome Mats to Rock
15 Different Types of Carpet for Your Future Home