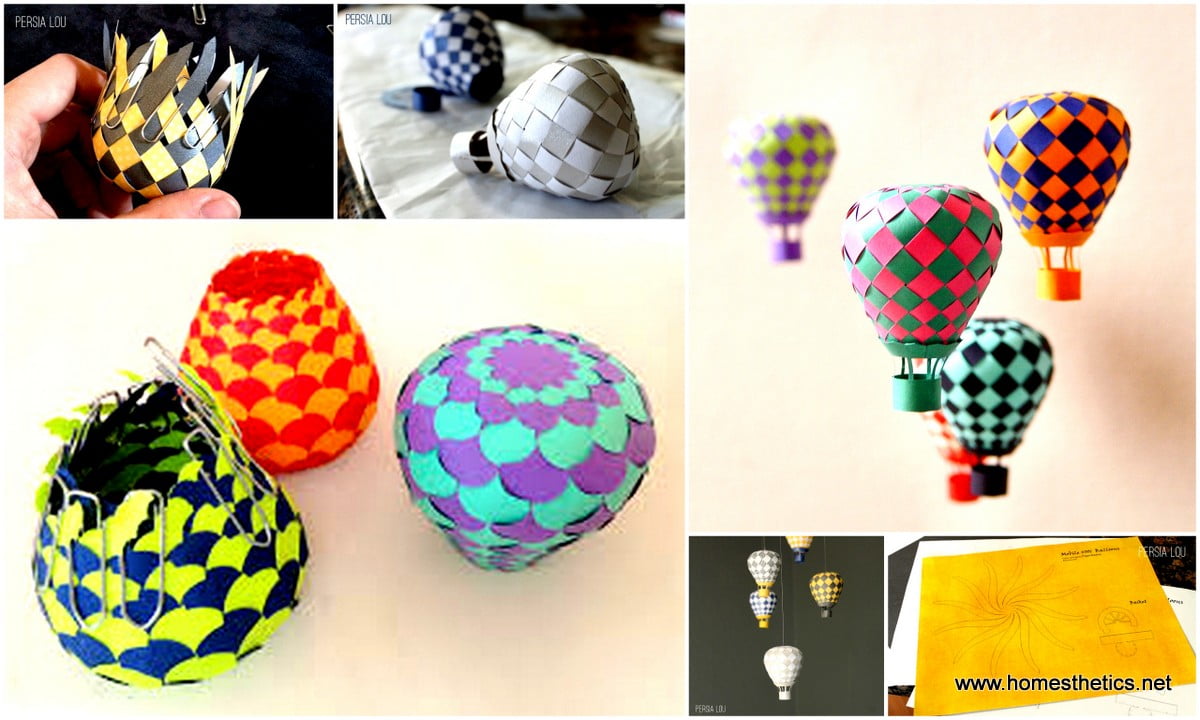 It is time to get creative and create good memories. It is time too feed our imagination and inspire the loved ones around ones with happiness and joy. It is Christmas time. A few days ago we have posted Create Extremely Cheerful DIY Origami Santa Claus For Your Decor or as Gifts, an exceptional small and easy to realize DIY project meant to help you fill time with creativity. Today we have prepared an exceptional one as well, another DIY paper art project for you to materialize with ease: a colorful hot air balloon mobile.
The paper hot air balloon template file can be found here and it has been designed by Anna from PaperMatrix.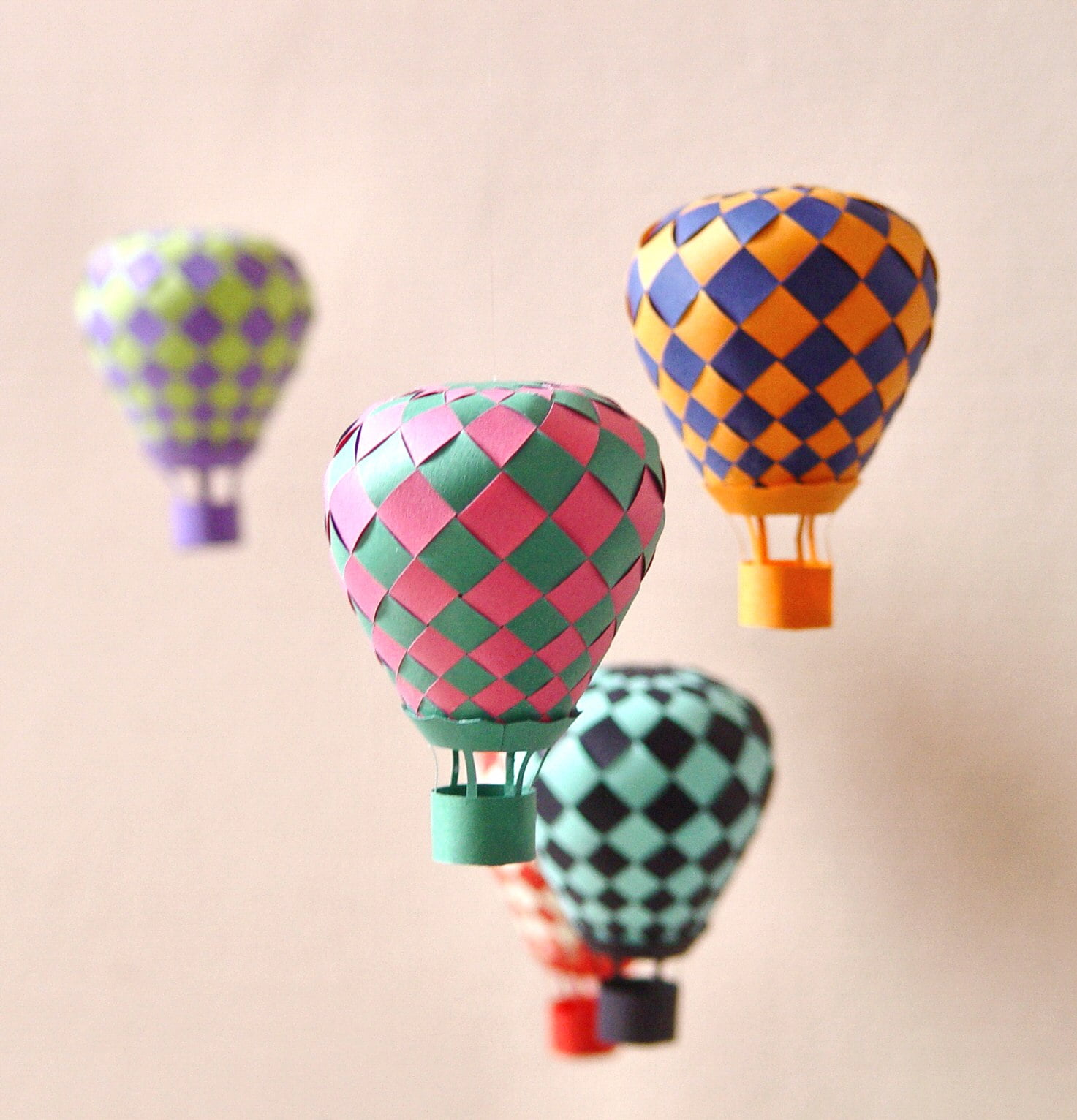 If you own any kind of cutting machine, such as silhouette or laser cutter you have a very simple project ahead.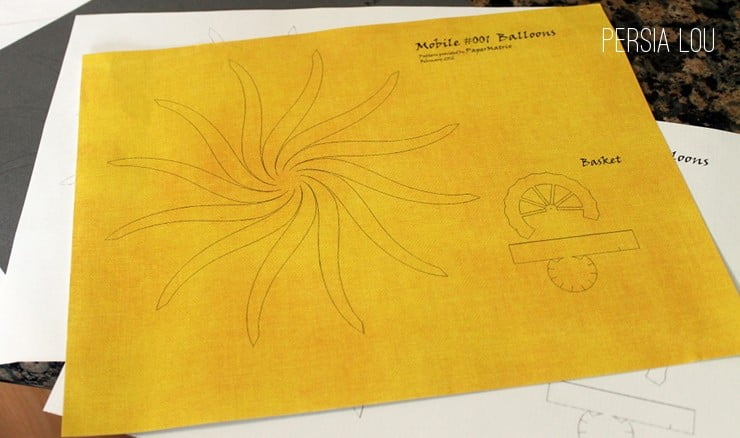 Use something between regular paper and cardstock for this project. In the video below you will set eyes on a weaving technique that will ensure your success. Try to work while watching the video, it helped us a little bit.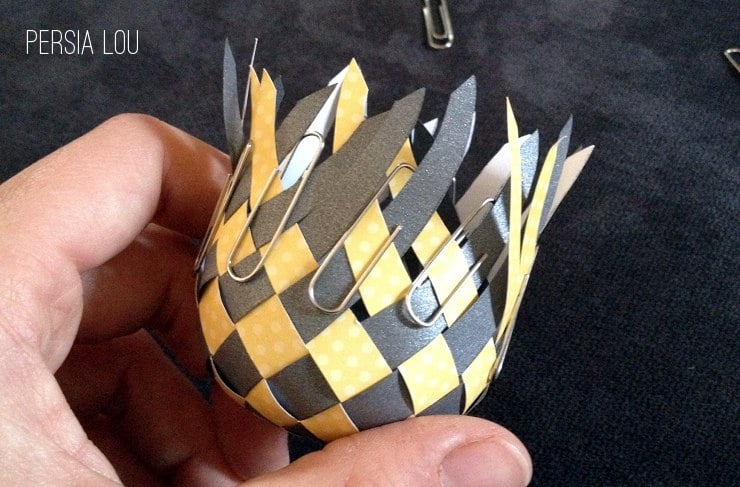 With a hot glue gun or a little bit of super glue you can secure the fascinating end result with ease.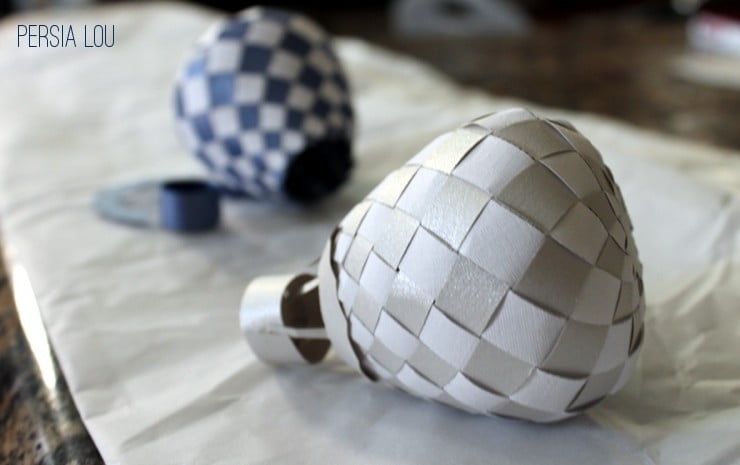 For the first mini balloon you might lose a few hour cutting, weaving and gluing but it works far easier if you try again and again. Keep in mind that the piece that will connect the basket to the balloon will cover many imperfections so glue it to your advantage. The more experience your earn the better will the balloons look.
What do you think about these small pieces? Would you try to weave one up? We would love to hear your opinion in the comment section below.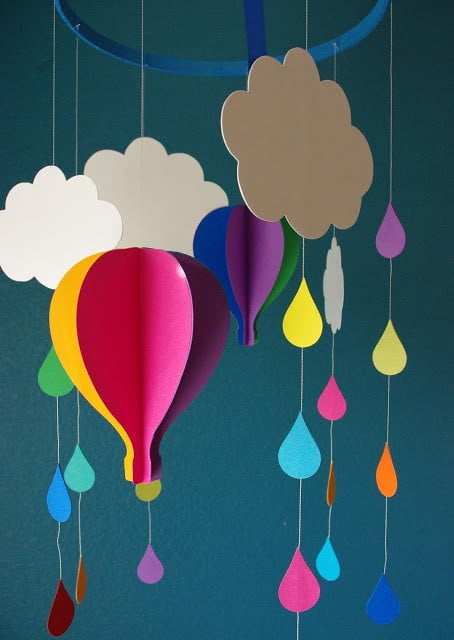 Photo Courtesy to www.persialou.com
Video Courtesy to PaperMatrix