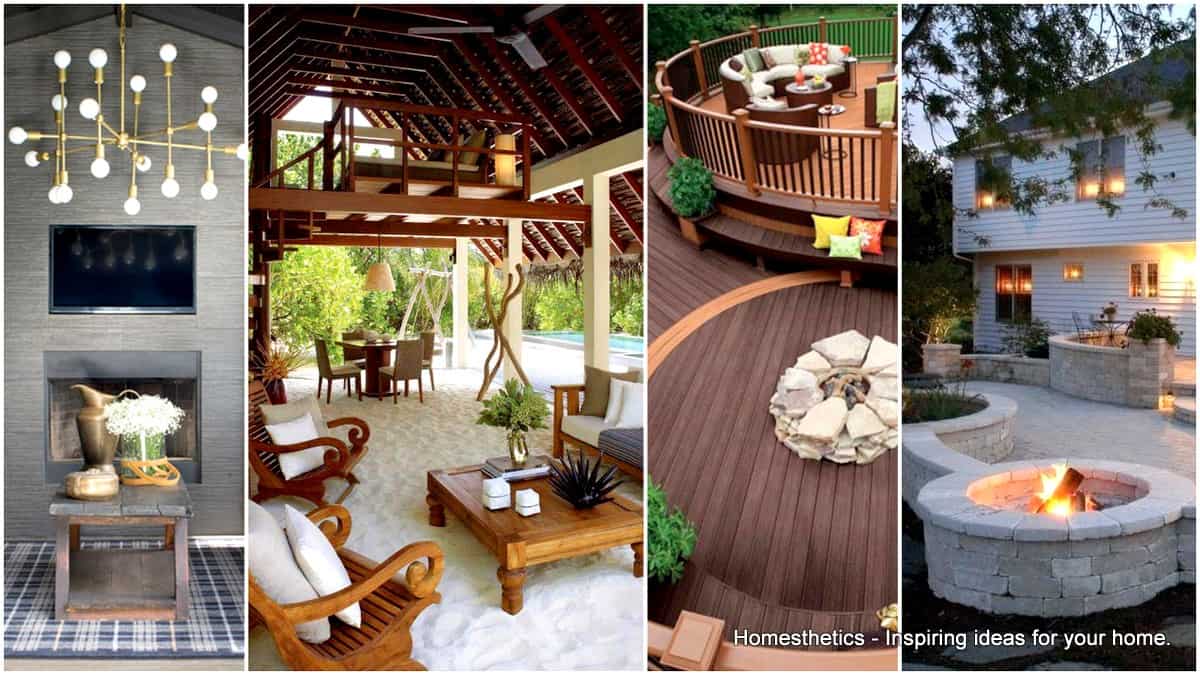 The patio is an essential part of the home, no home is complete without one. Can you imagine living in a house, and not having a backyard where you can drink your morning coffee and relax? I don't think so!
If you have a patio, and you are looking for inspiration for its decoration, here you are going to find it. Scroll down through the photos below and see the Fabulous Patios Designs That Will Leave You Speechless. They are going to help you into building your own peaceful retreat just outside the house. I'm going to give you some tips, so you can get the best of your outdoor space!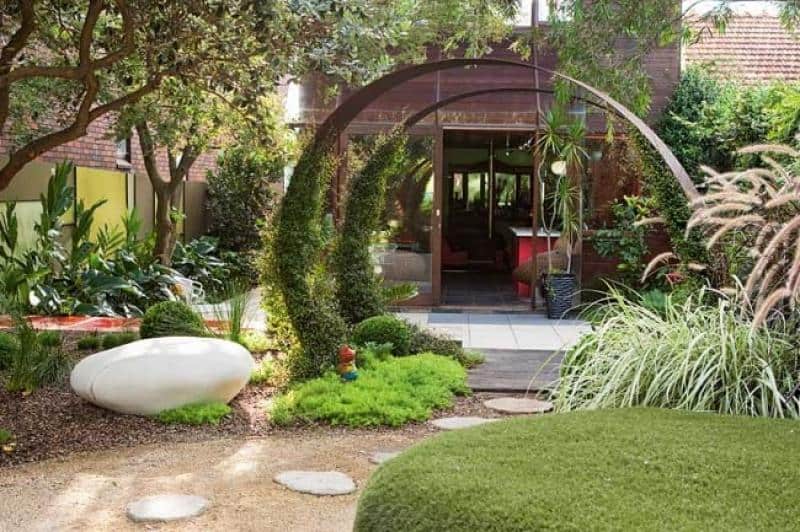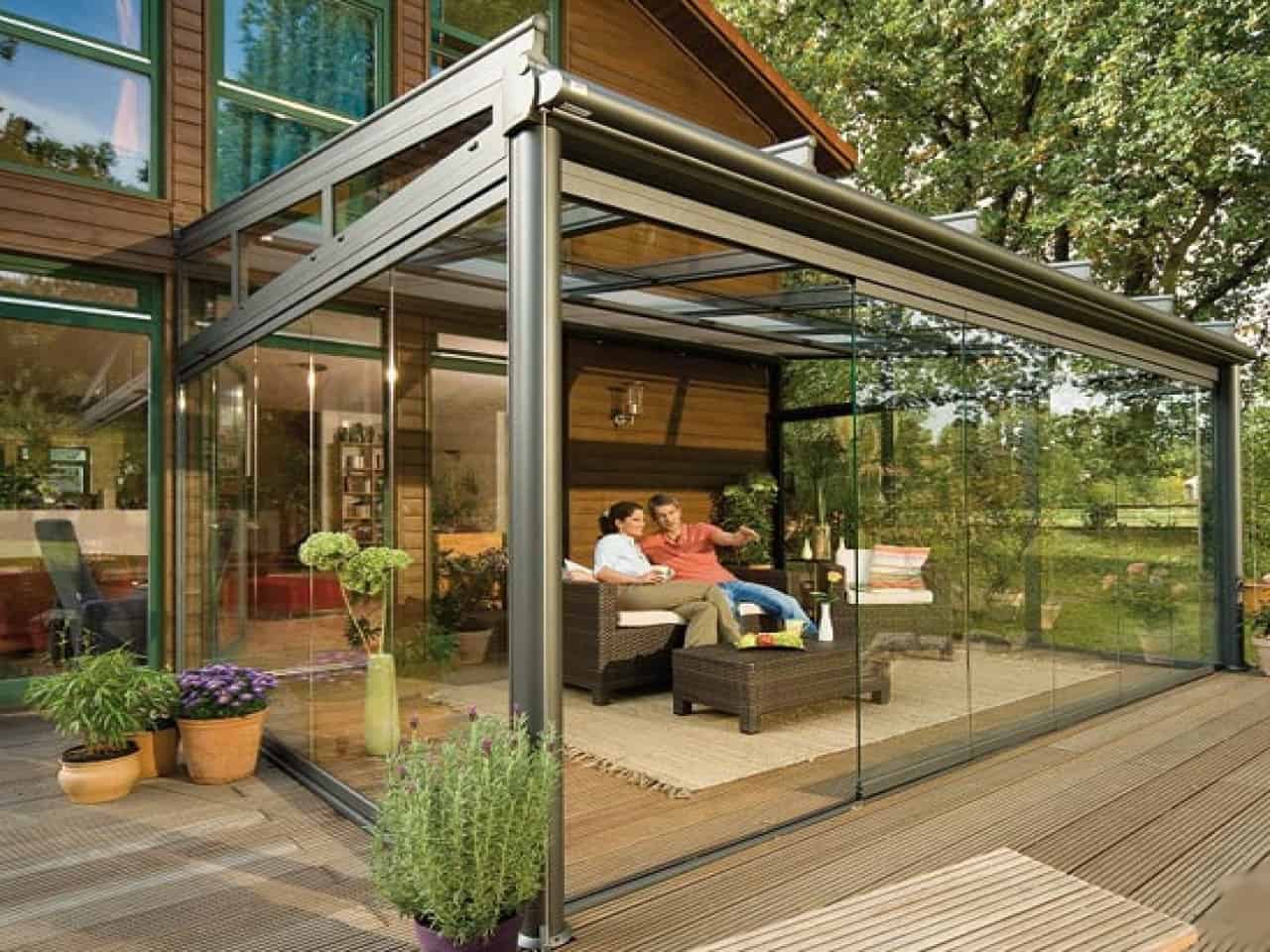 Stones have the power to make your patio look more polished, so design the garden paths and the seating area in rocks and stones to give it a nice accent.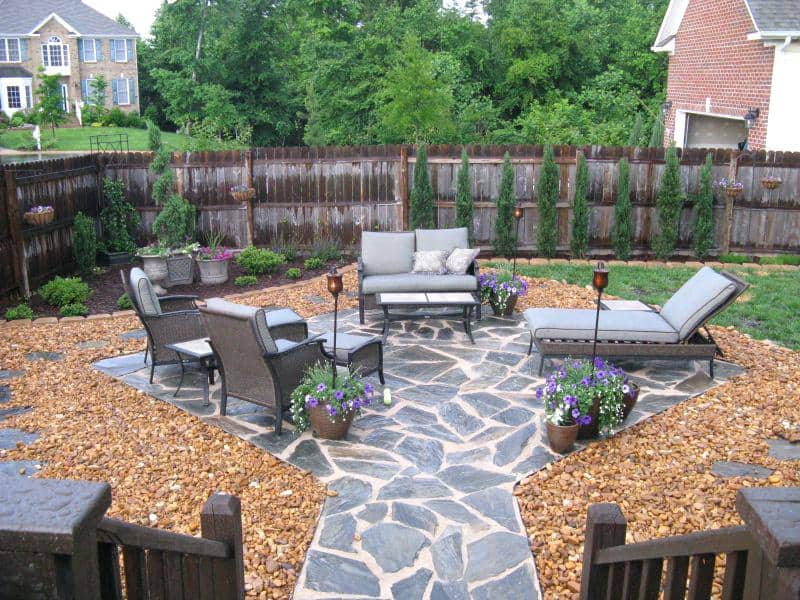 The pergola designs are perfect for your outdoor area because you can enjoy it even when it's raining, they also provide shade in the summer thus further emphasizing your comfort.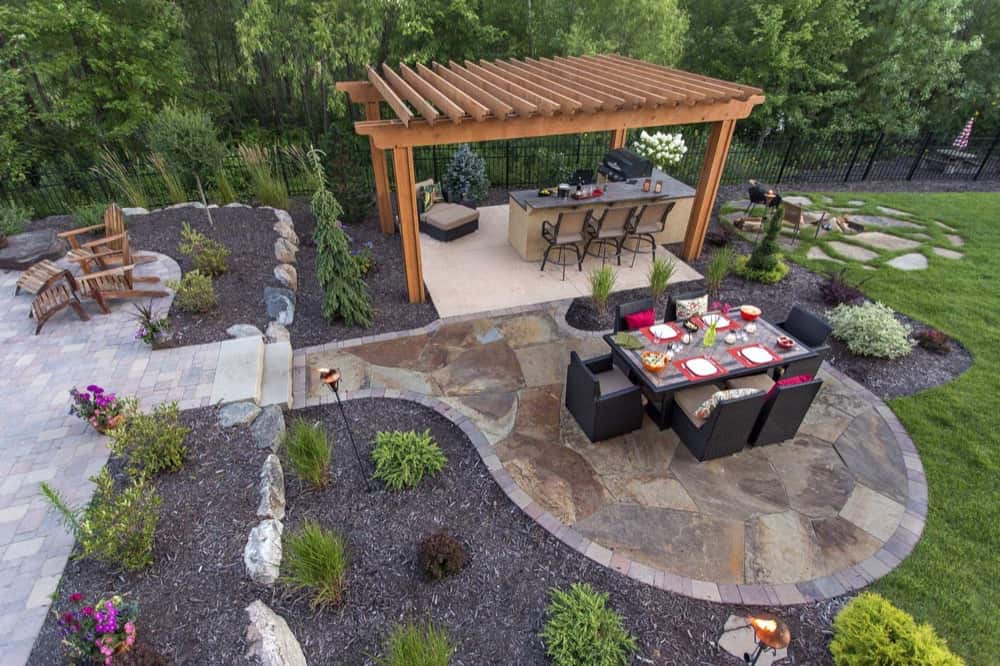 If wood is your favorite material, there are plenty of ways in which you can incorporate it in your patio design as it will add a warm touch to the space, it will make it cozier and more inviting for sure!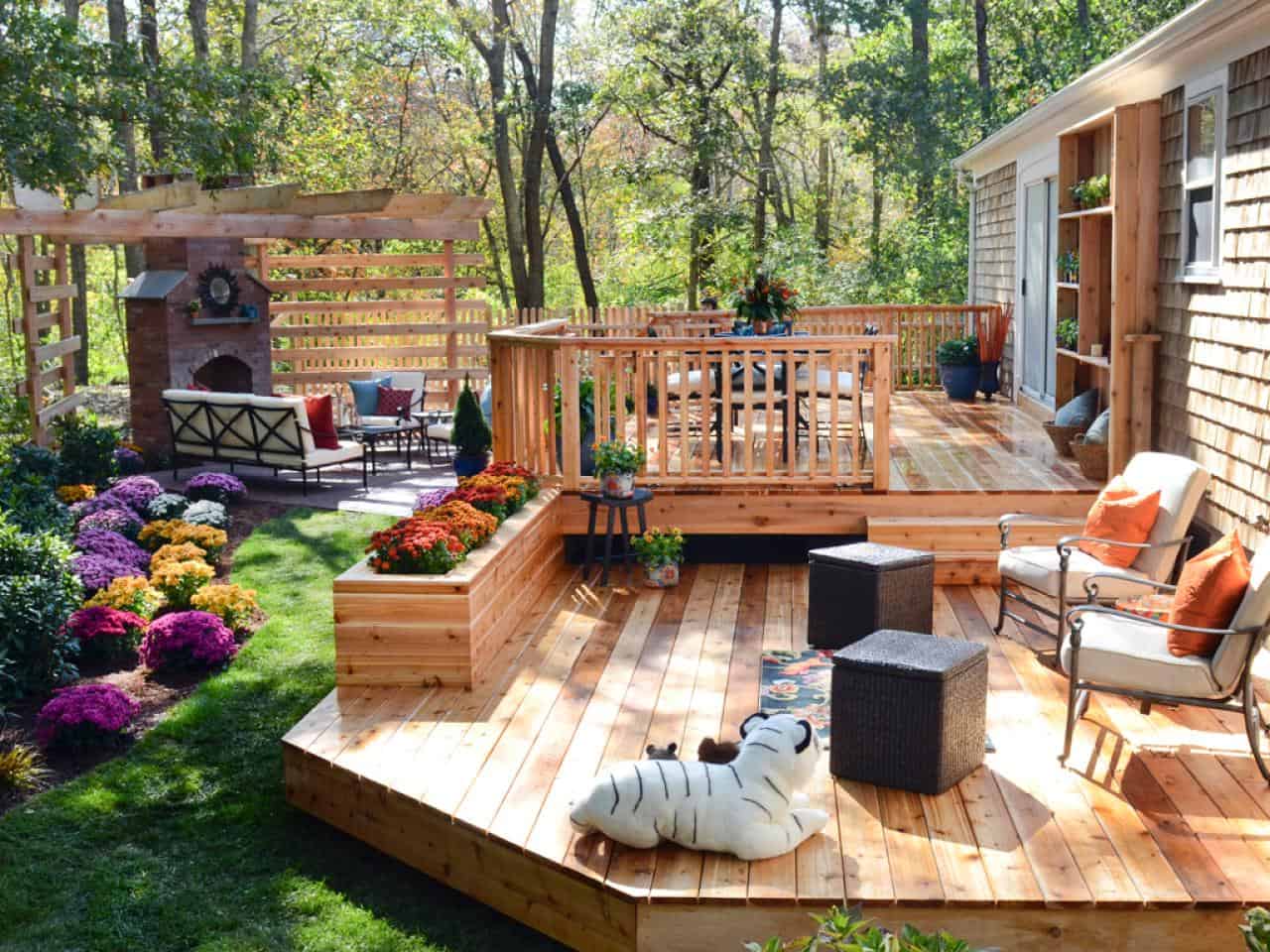 Is there someone who wouldn't want to spend their free time at the pool in their patio?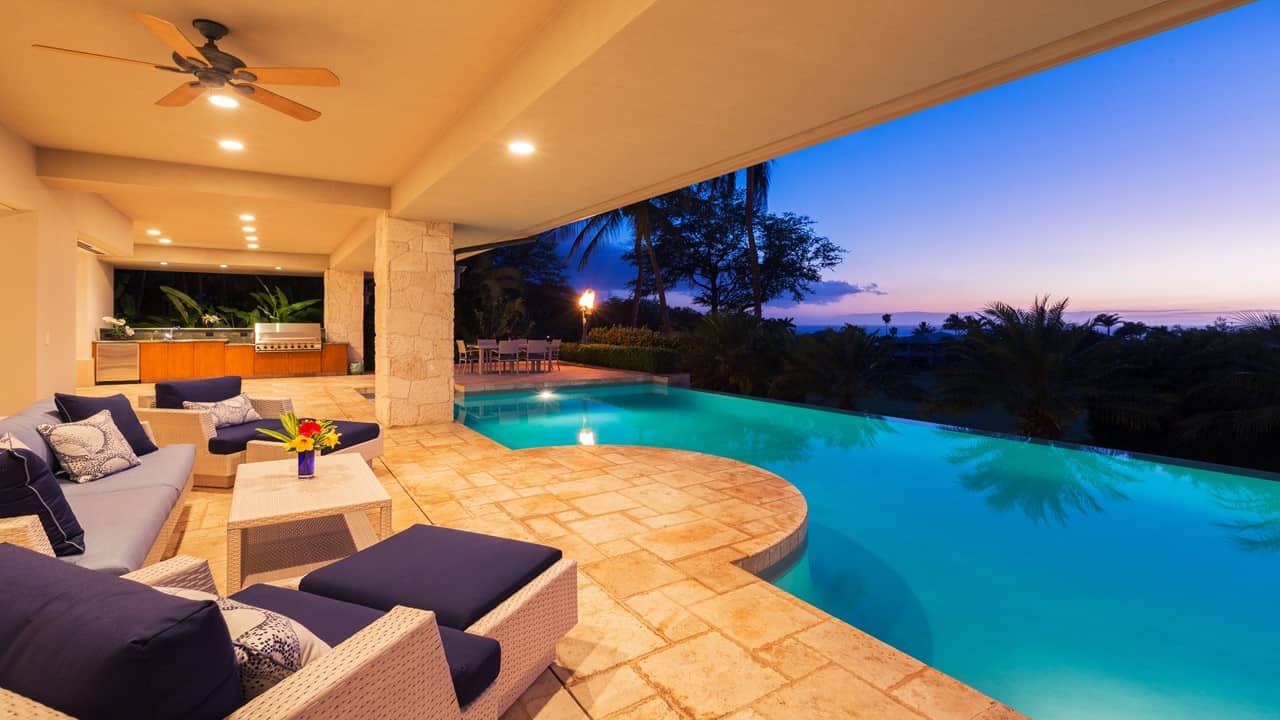 The outdoor fireplace is just perfect for chilly days and nights and it makes the patio usable during all of the seasons. What do you say about the idea?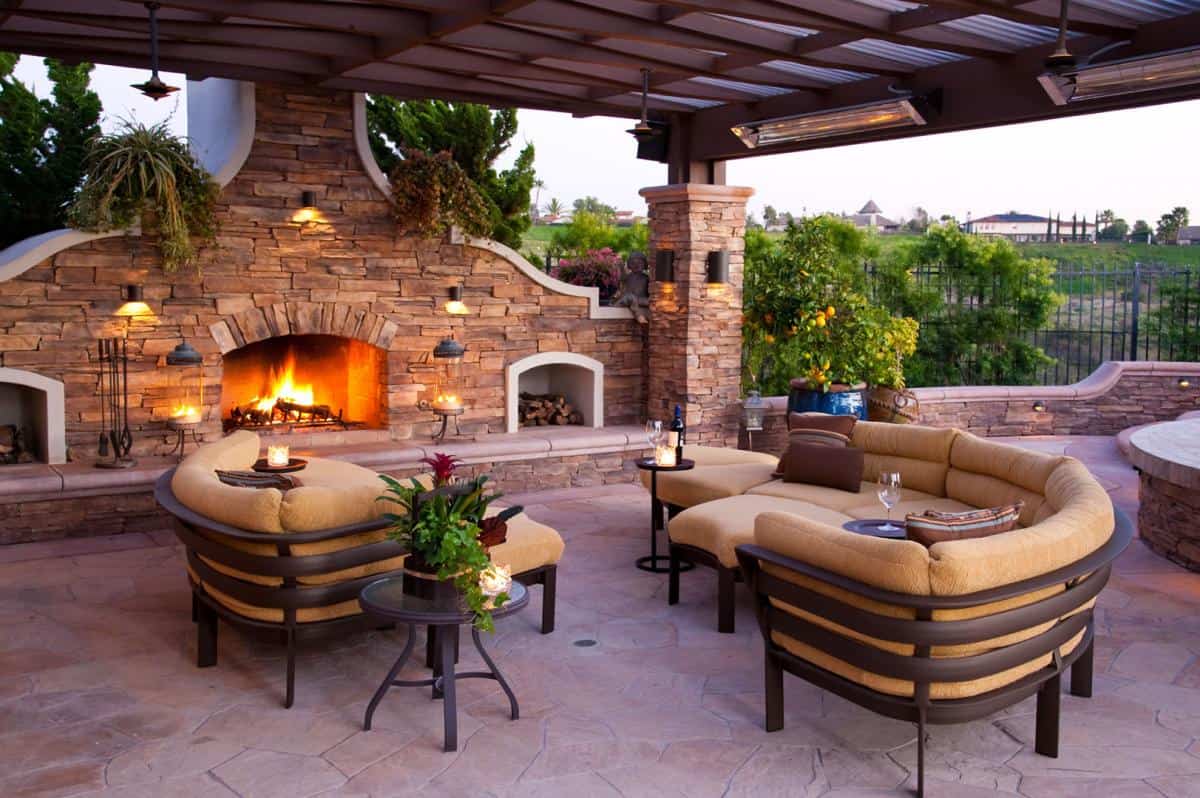 When you are decorating your patio space, keep the plants in mind if you want it to turn it into a modern getaway.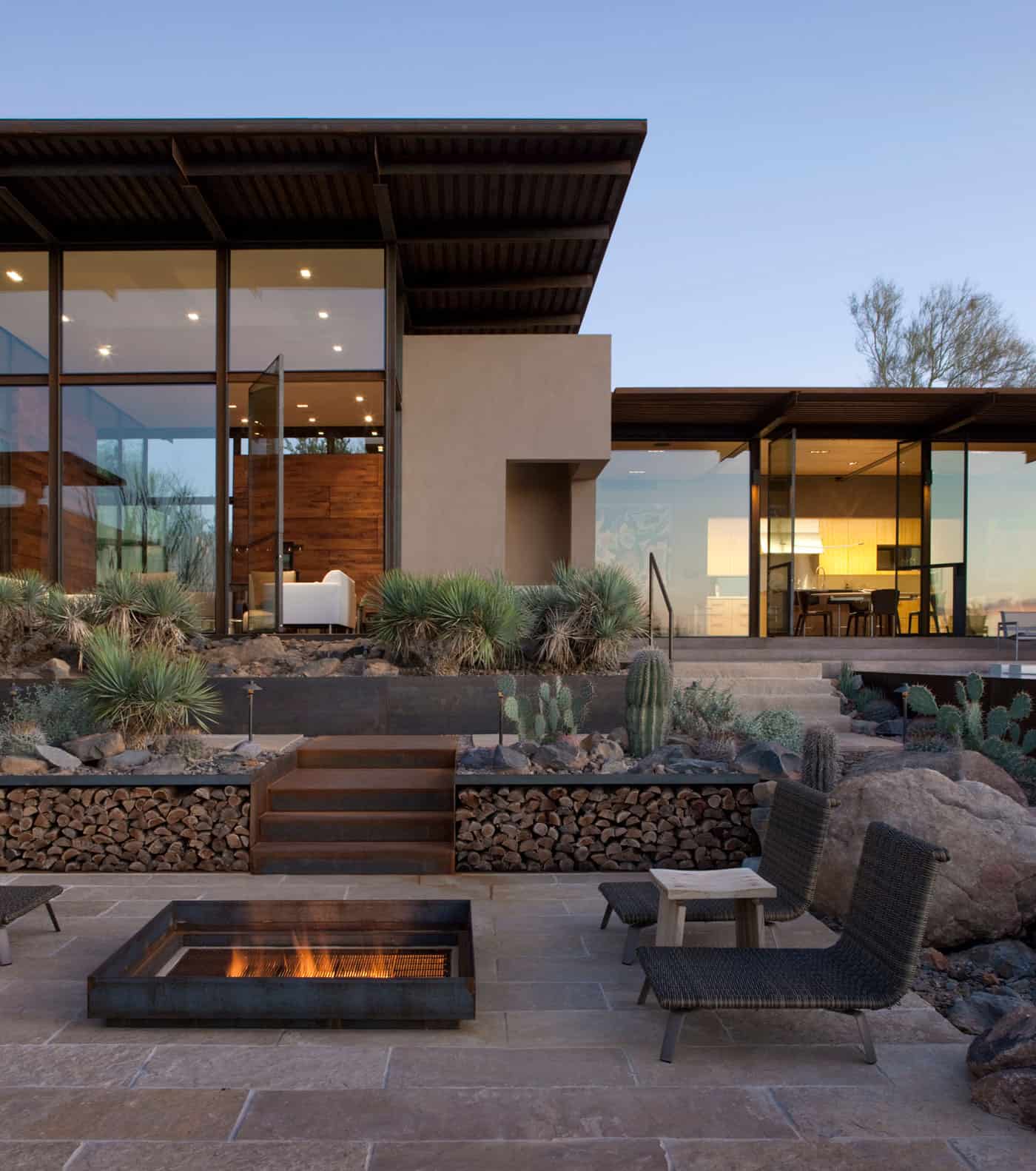 This is one of my favorite designs so far because it has two separate seating areas. one even features a fire pit that makes it just perfect!
Many people want to enjoy the greenery in their yards, so if you are one of them, we suggest you to plant lots of trees and flowers, and decorate just a small area of your backyard into a seating area.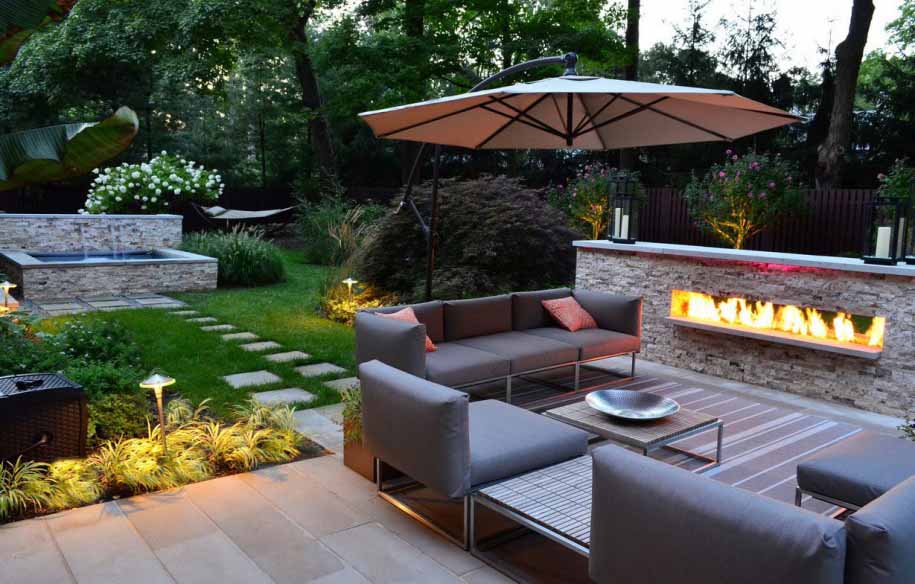 This is one design of a patios that is just great for family gatherings.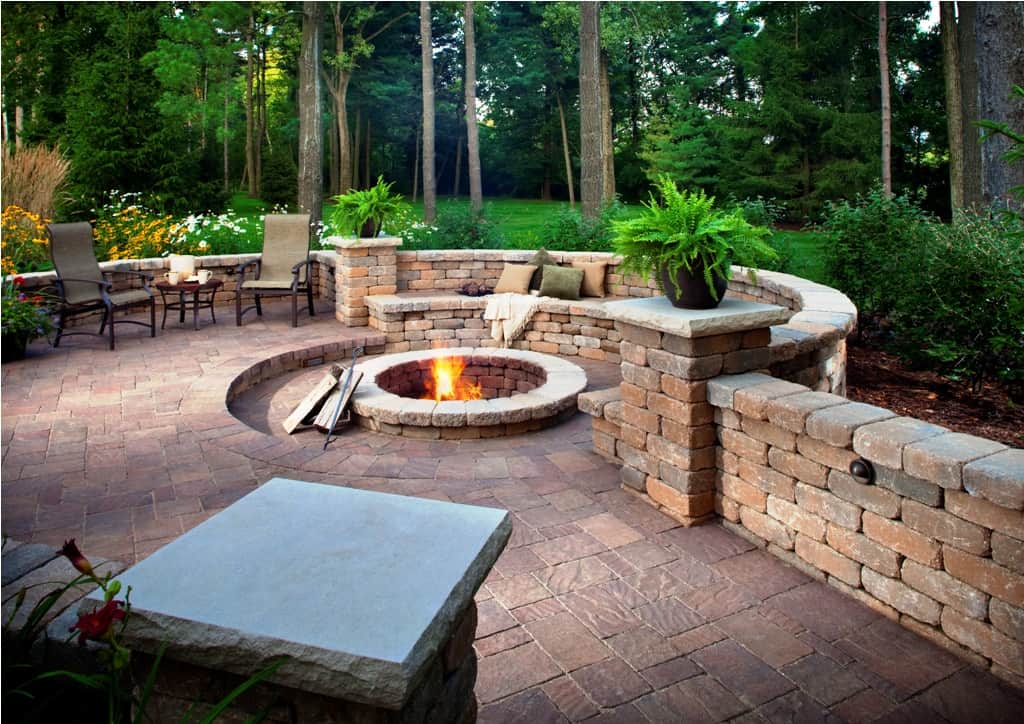 Those who enjoy meaningful talks next to a fire pit, will definitely fall in love with this patio. Go ahead and recreate it, it won't cost you much money.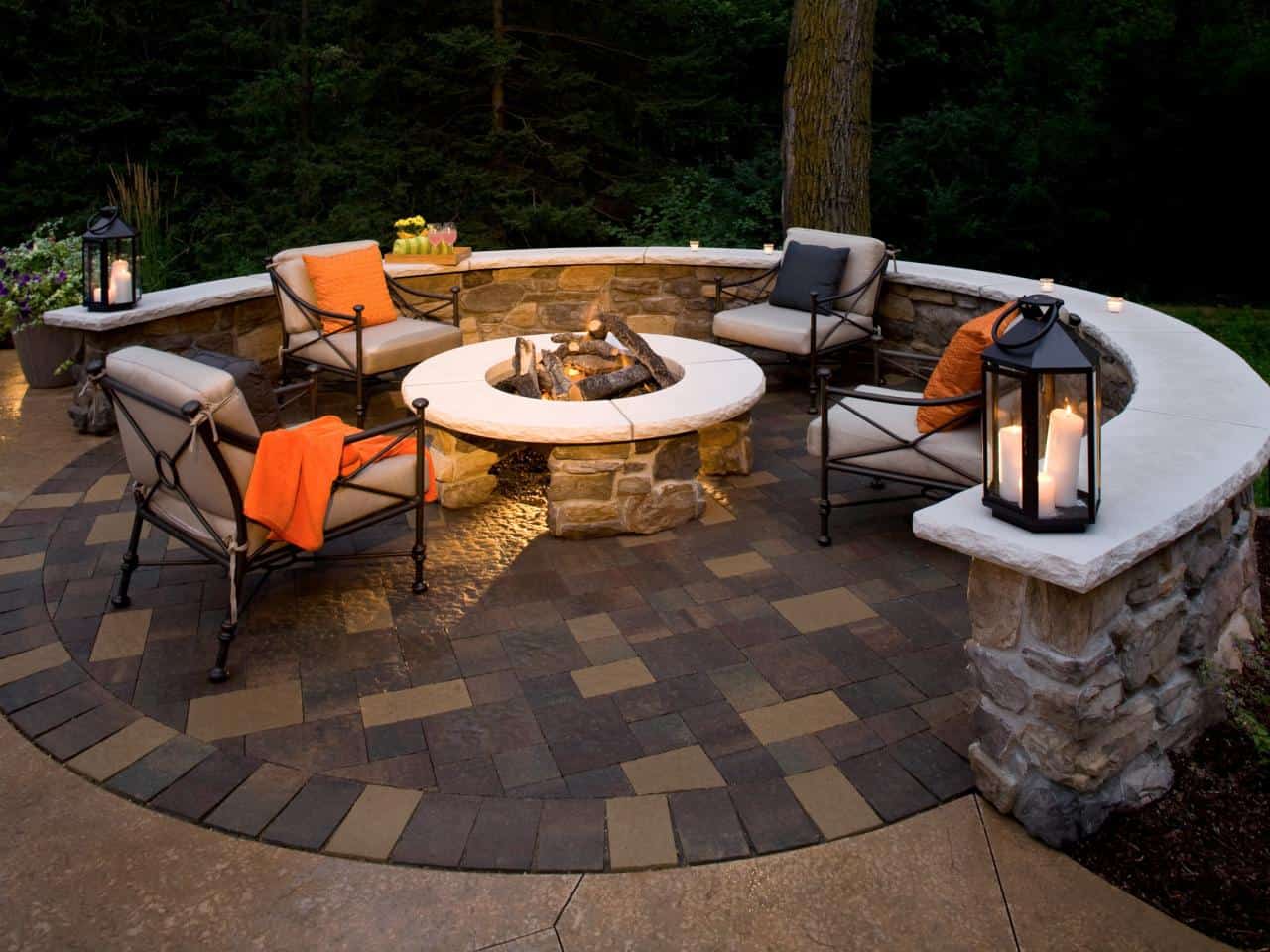 When you finish building your patio, don't forget about the decorative accents because they make the space feel complete and enjoyable.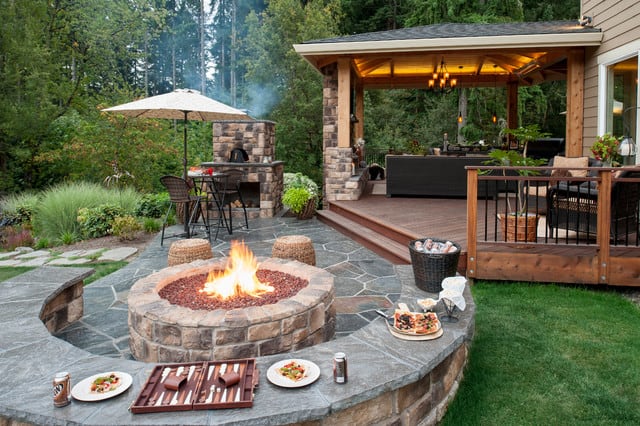 We have to mention that if you are looking for a design that doesn't require high maintenance and it's durable, then you should definitely consider concrete.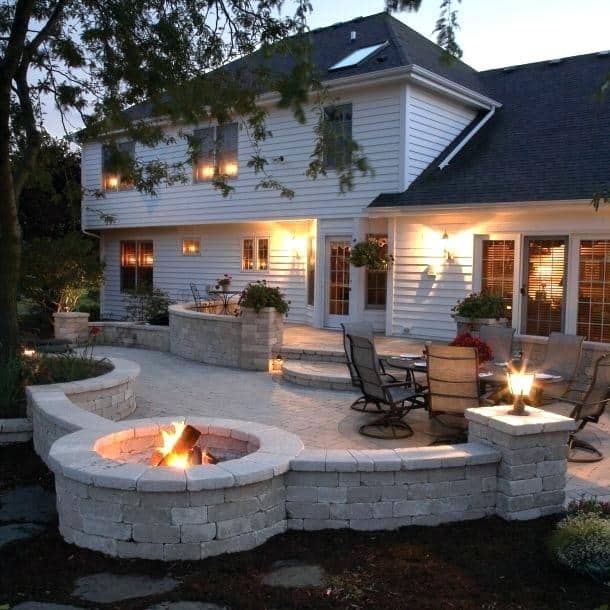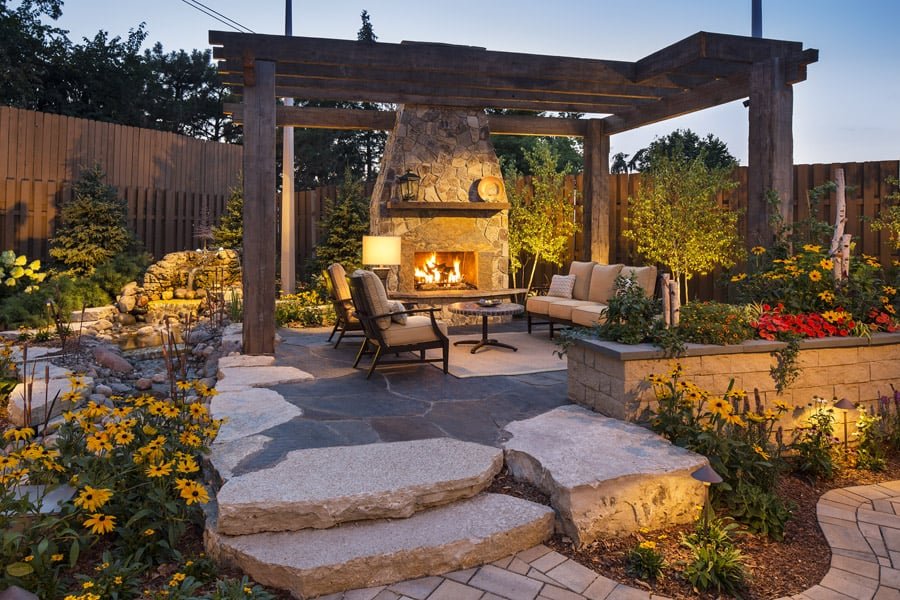 During the summer months add sand in your patio and experience it differently !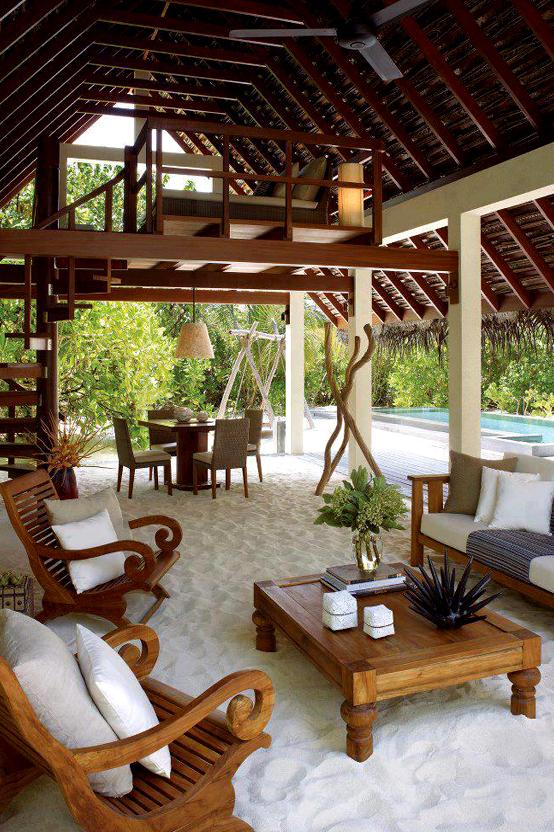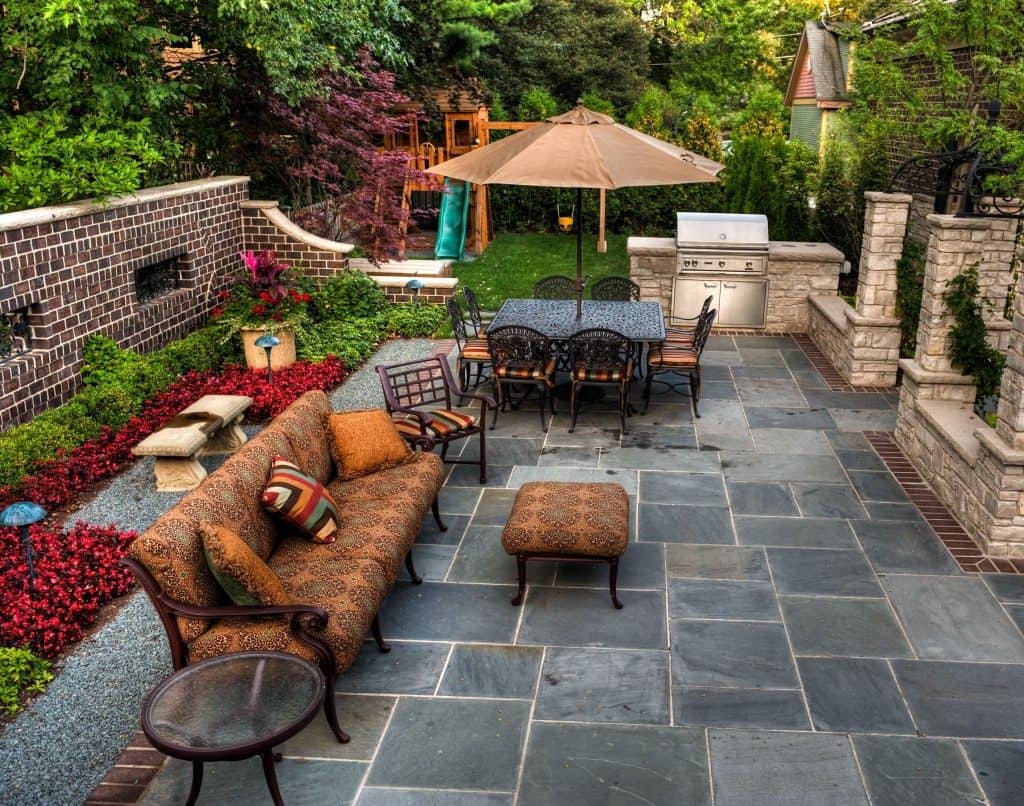 The lighting fixture and the carpet make this patio really comfy and enjoyable! Don't leave them out if you want to feel like home!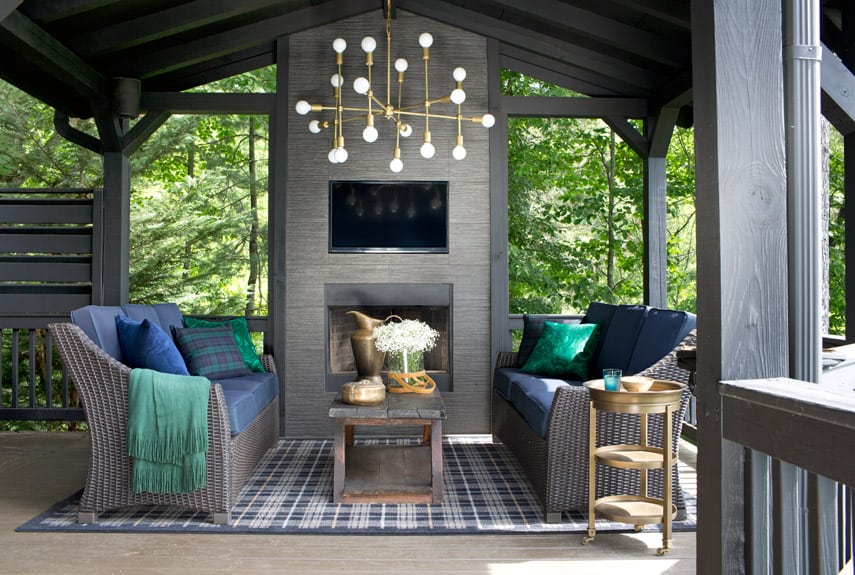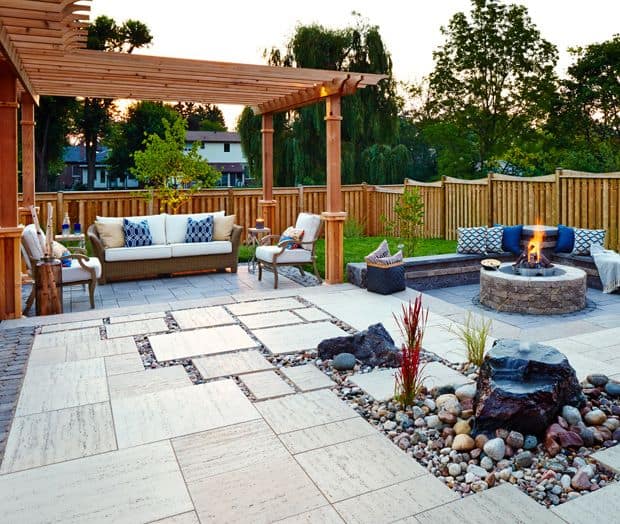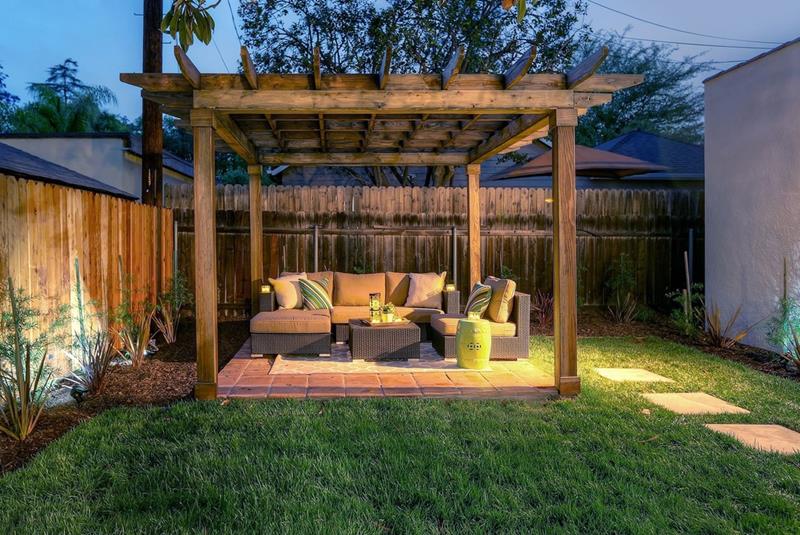 How do you see the fabulous patio designs above ? Are these worth considering for your next outdoor project ? We would love to hear from you in the comment section below !
Related Articles
10 Best Small Patio Tables With Umbrella Hole  
13 Best Offset Patio Umbrellas
11 Best Hanging Chaise Loungers