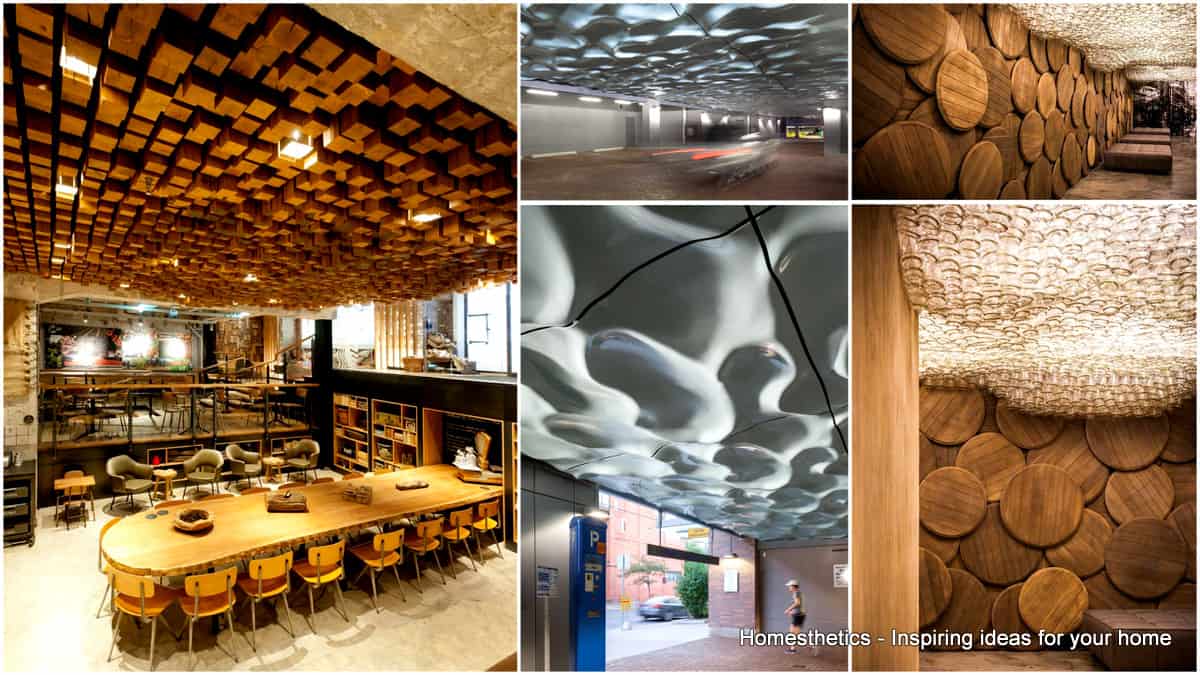 In contemporaneity the grid ceiling, dropped ceiling, T-bar ceiling, suspended ceiling is everywhere, they`re false ceiling designs meant to add sense of modernity, an opportunity to particularize space with shape and light. False ceilings are in certain cases necessary to complete and sculpt space and, like everything, they have advantages and disadvantages. The following article attempts to highlight they`re pros and cons swiftly, cast a glance.
PROS OF FALSE CEILING
False ceilings are easy to install with the right tools, they`re numerous tutorials online for the DIY Project yet it is advisable to consult a professional contractor.
Duct work, pipes and electrical wires can be hidden with false ceilings thus shaping a clutter free, neat look.
False ceilings can be easily replaced and repaired in case of damage.
A false ceiling is designed to reduce noise, it plays a key role in sound absorption and acoustics.
In case of damage false ceilings are easy to repair, you don`t have to renovate the entire ceiling, the repair process is also cleaner, safer.
False ceilings can reduce your monthly bills as they trap a layer of air that that reduces heat during summer and cold during winters.
If you are to pursue a false ceiling design keep in mind that the ceiling plan can be isolated, you don`t have to envision the design from wall to wall. Take into consideration what is above the ceiling as well as the advantages of a full false ceiling could improve acoustics and provide additional insulation.
CONS OF FALSE CEILING
The biggest disadvantage of a false ceiling is that it reduces the height of the room as it hangs below the existing ceilings. If the false ceiling is envisioned from the start this will be prevented yet in certain settings it can be a problem, for example, historical buildings.
False ceilings are not solid, sturdy in comparison with traditional ceilings, natural calamities such as earthquakes must be taken into consideration in the project phase as they might become unstable along with the fixtures installed in, lights, speakers, water sprinklers.
In large extensive areas false ceilings can be harder on maintenance as they offer an interesting space in which pests attempt to take refuge.
Inspiring Sculptural False Ceiling Designs to Pursue
via ccd.com.hk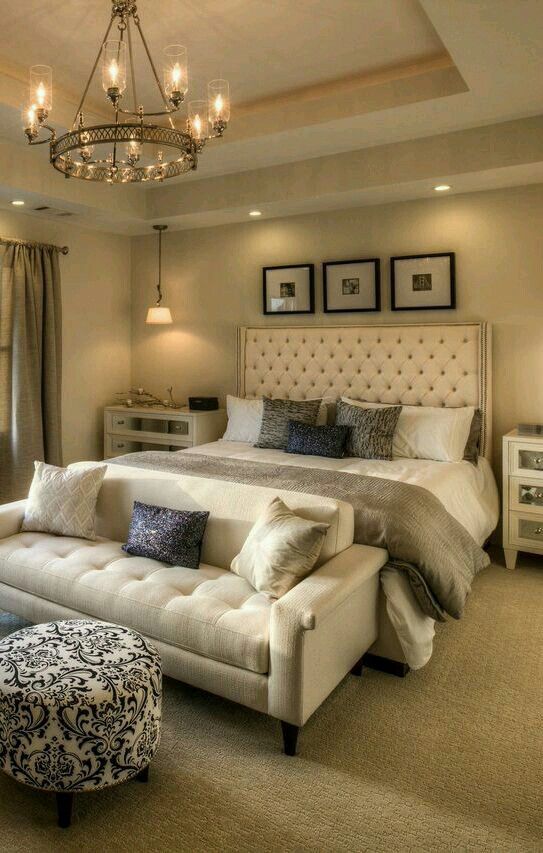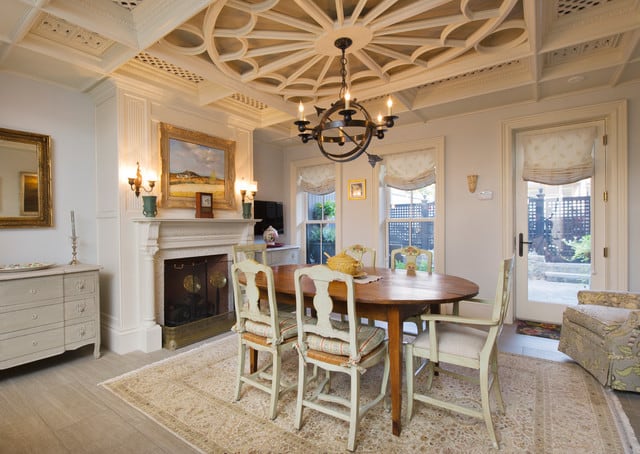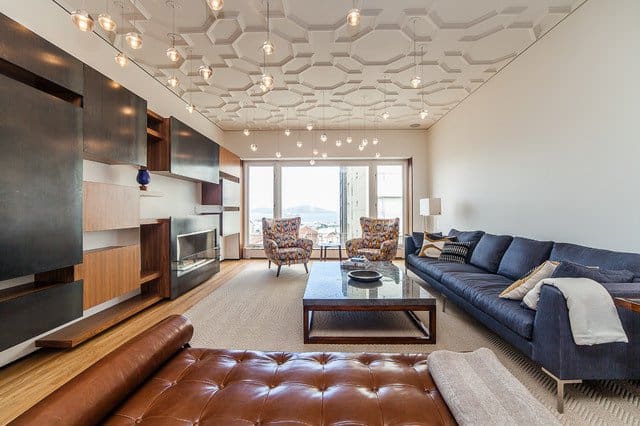 Detail here comes in the form of geometric play in both furniture and ceiling finish thus creating balance.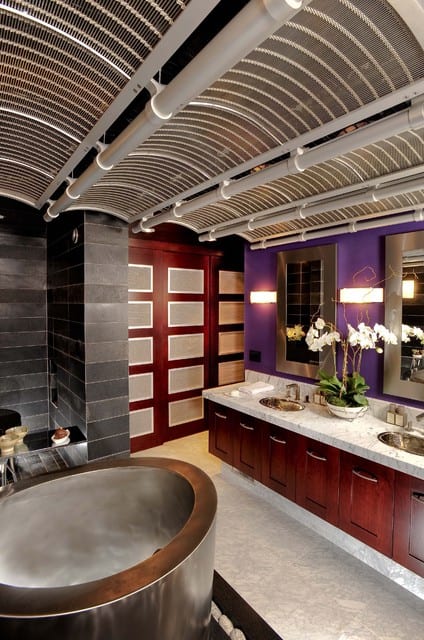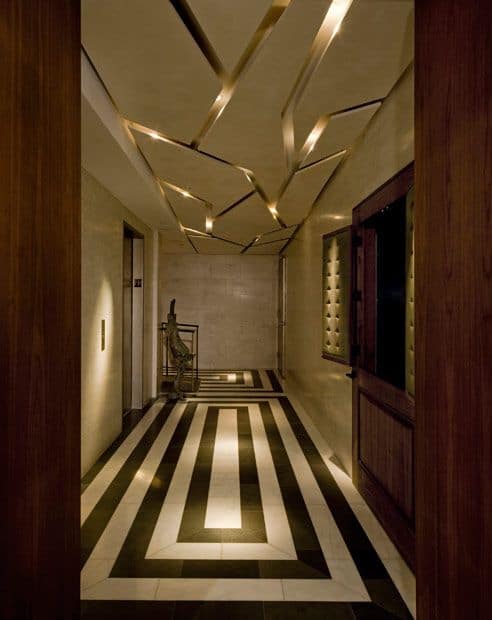 Sculptural organicity contrasts the rigid black and white composition on the floor.
Source Unknown