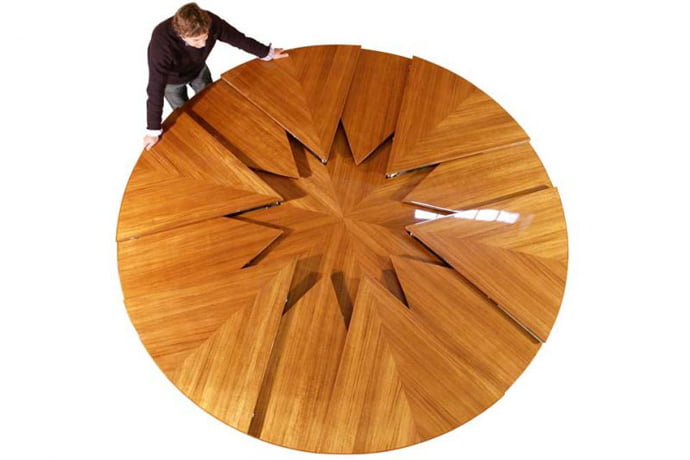 Modular furniture, expandable furniture, smart furniture; today's market offers the most unique and innovative solutions when it comes to the huge issue of small spaces and how to better utilize them without giving up on commodity and functionality. We adapt as we have constantly done and we"ll continue to move forward at a more and more rapid pace. Today we are talking about an expandable table, one that costs a fortune to acquire but has its advantages: the Fletcher Capstan Table. This circular table was developed on a system that allows it to double its size when open and contains its expandable leaves within itself, without occupying unnecessary space.This little piece of ingenuity will cost you though a few pennies: $50,000 to $70,000 to be more precise, quite a spicy price if you ask us. So is it worth it?
David Fletcher
 relates:
"It is a round table which, when rotated at its outer perimeter, amazingly doubles its seating capacity and, just as astonishingly, remains truly circular. Very importantly it stores its expansion leaves within itself. Existing tables can seat six persons when small, and twelve or more when expanded, but there are other design possibilities. Operation, which has been described as 'pure magic' by Boat International magazine, really is a sight to behold and extremely quick, it taking only three seconds to complete an entire expansion or reduction cycle."
The initial idea for this smart table was created in the 19th century by Robert Jupe in 1835. The design was very similar with its radial expansion but lacked the storage capacity of its own expansion leaves the Fletcher Capstan table has.It was also a table very difficult to operate and one that could not maintain its circular shape in every stage.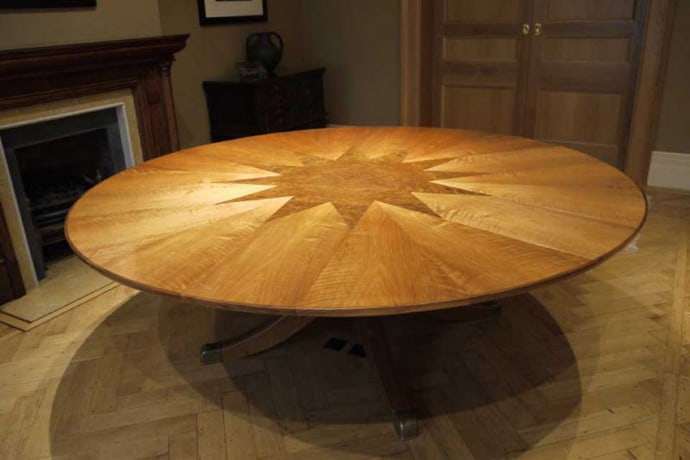 The table is composed based on the principle of layering: the top surface is made out of 6 pie shaped planks and a circular skirt similar to a drum table, the second layer is also made out of 6 planks in the shape of arrows and the third layer is a large star shaped leaf.The entire system is supported by the rotating mechanism and pushing mechanism constructed out of anodised aluminium and stainless steel.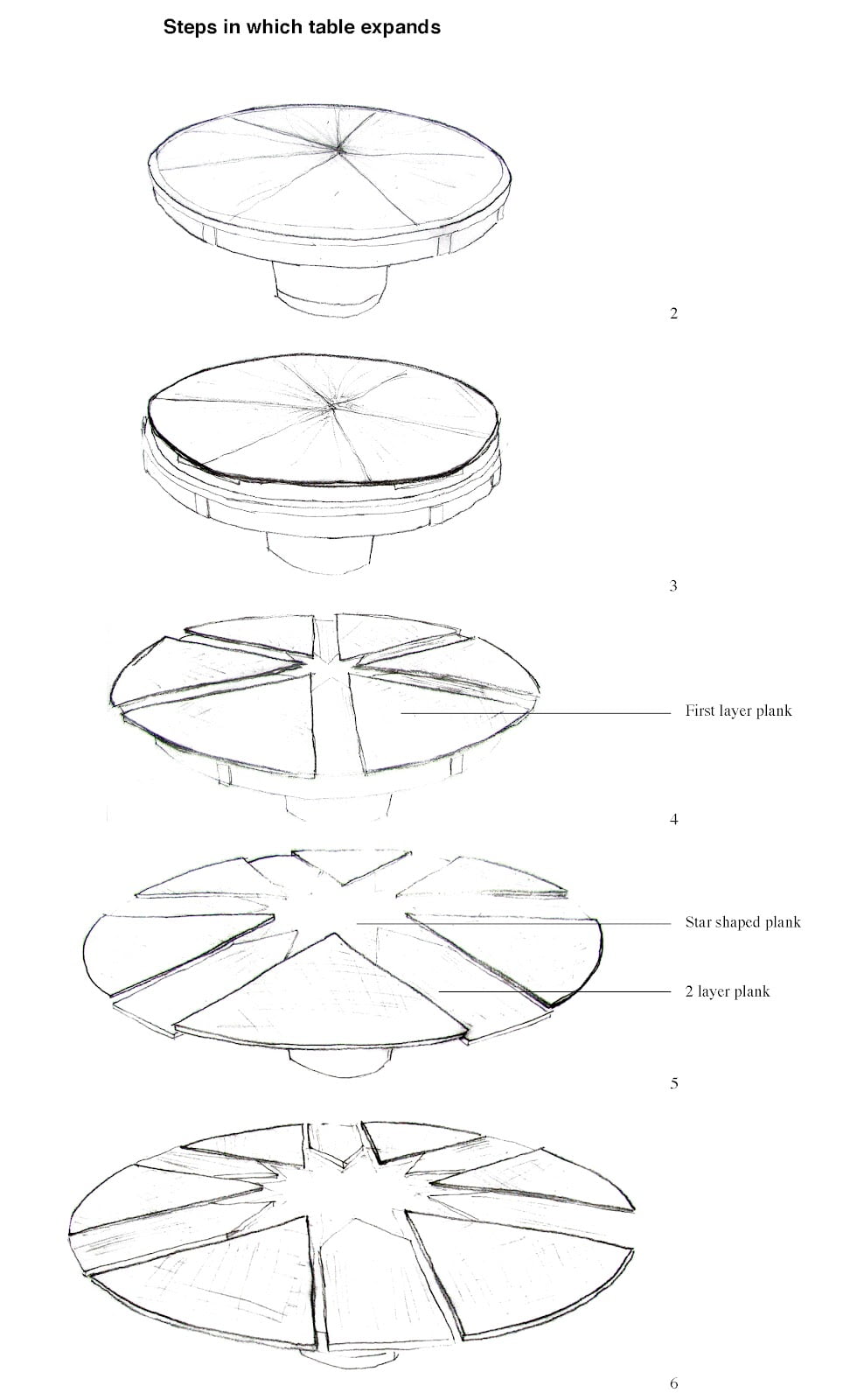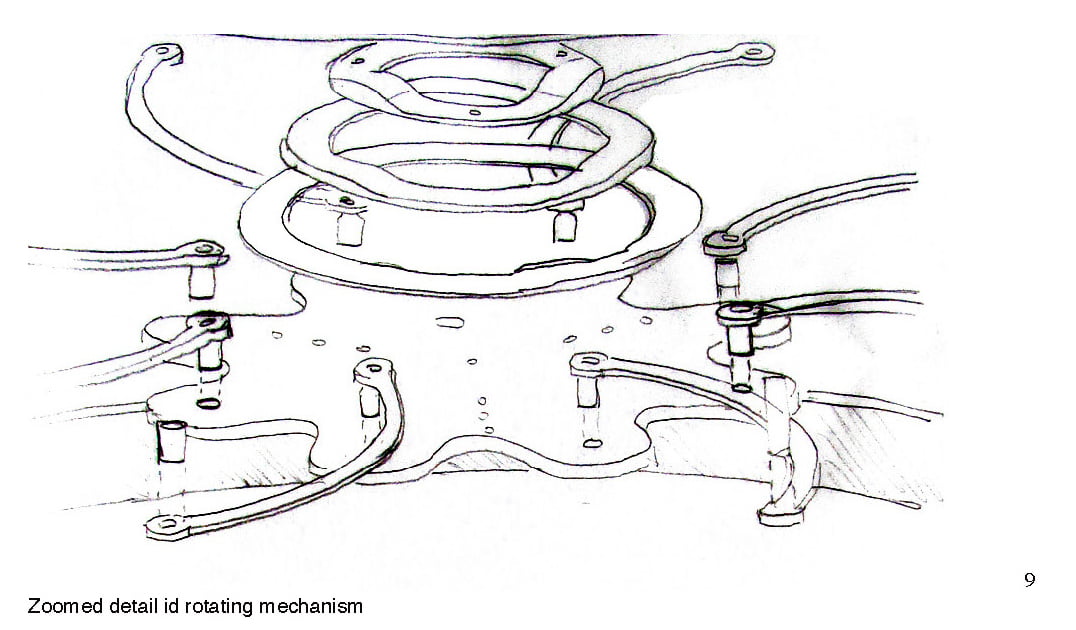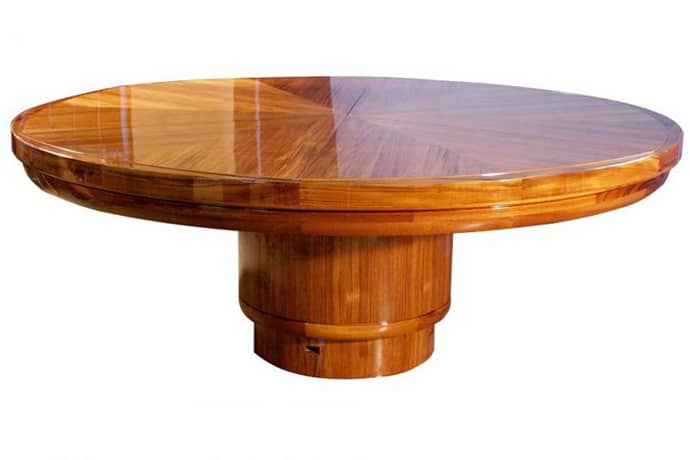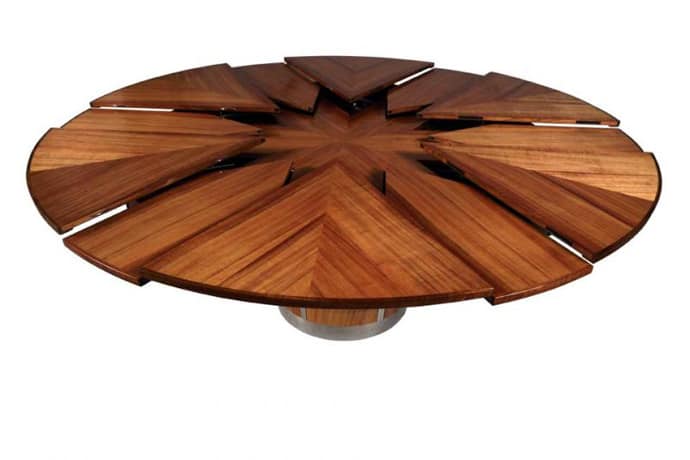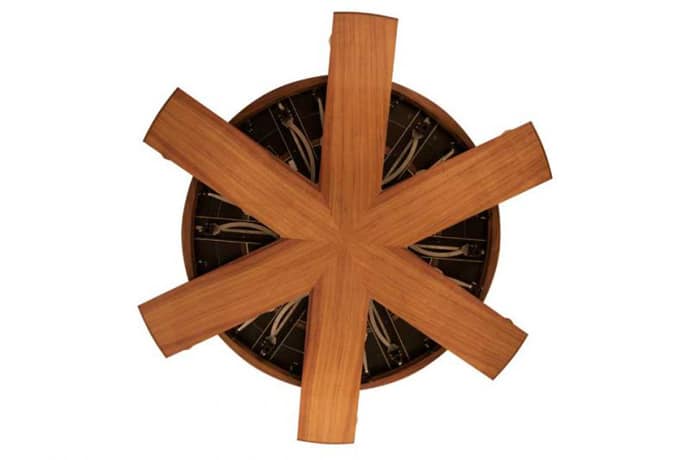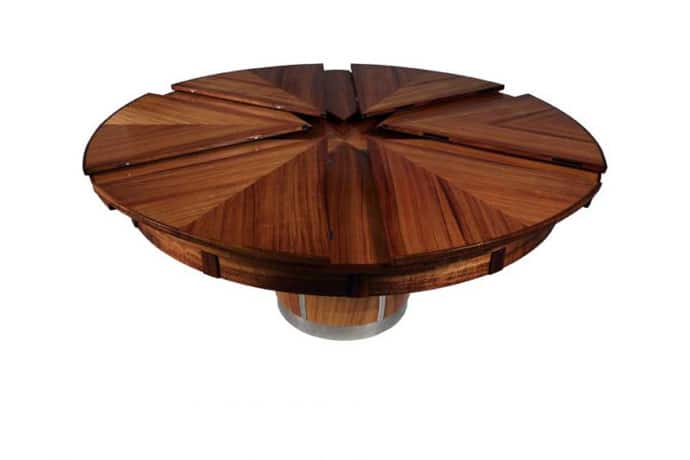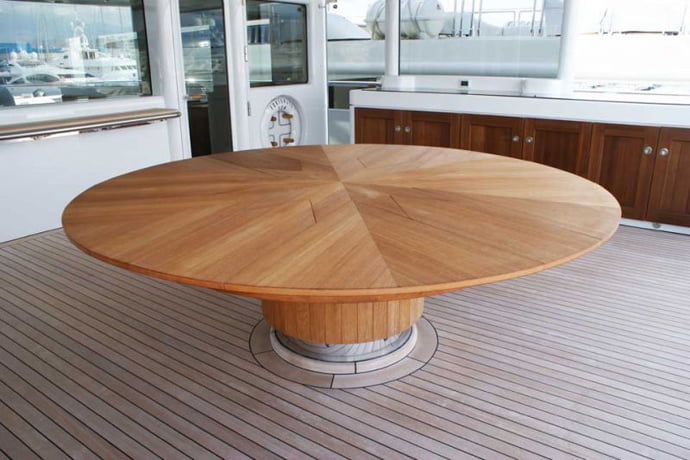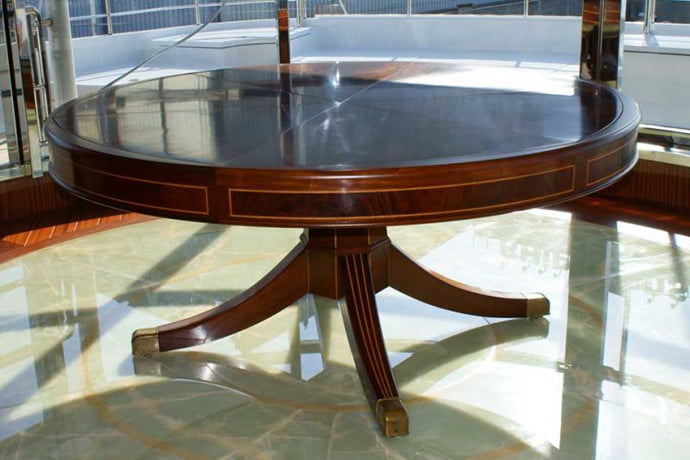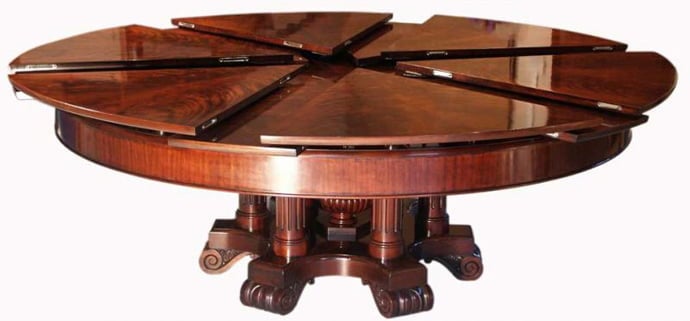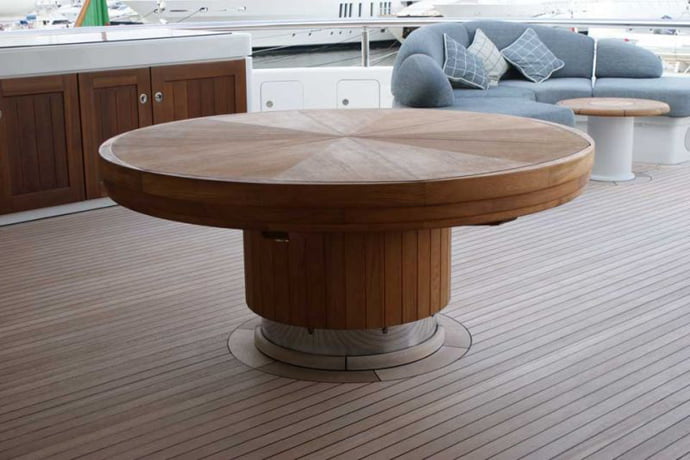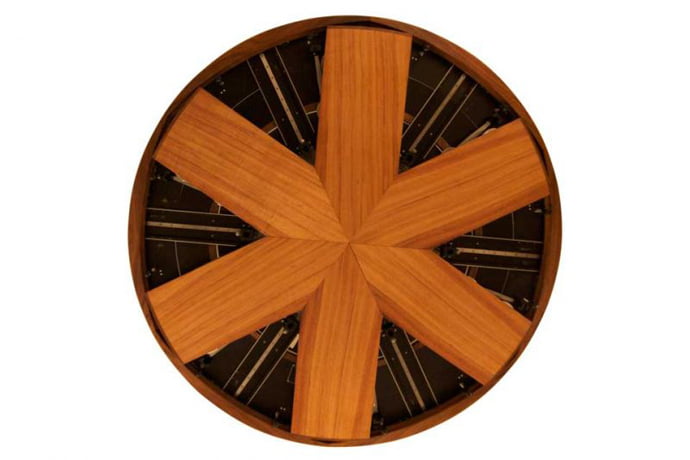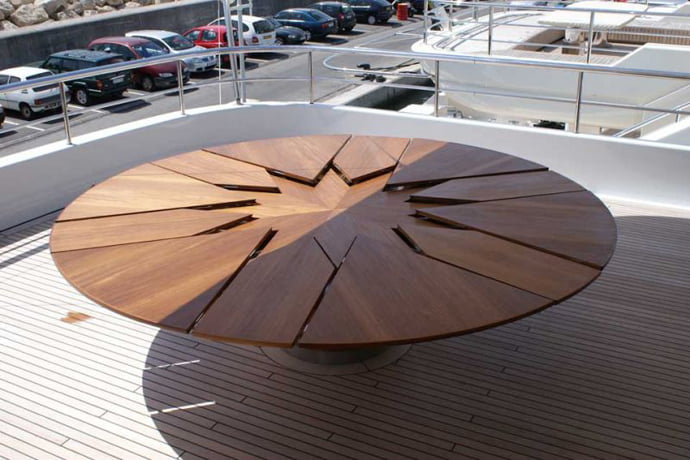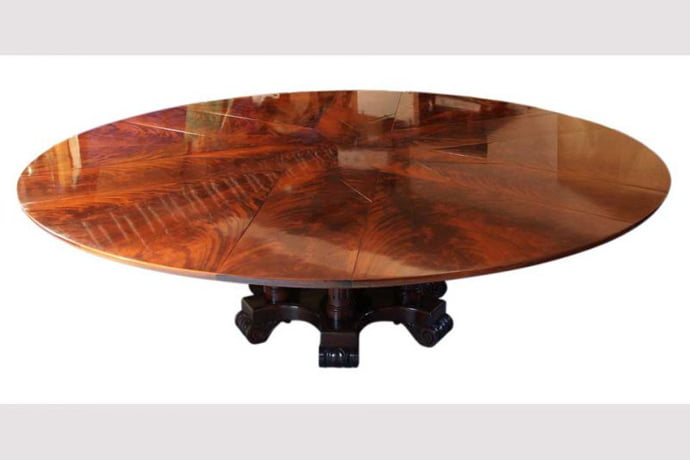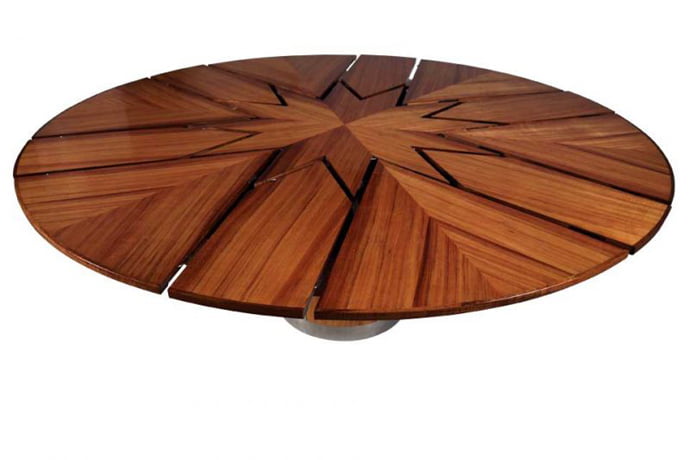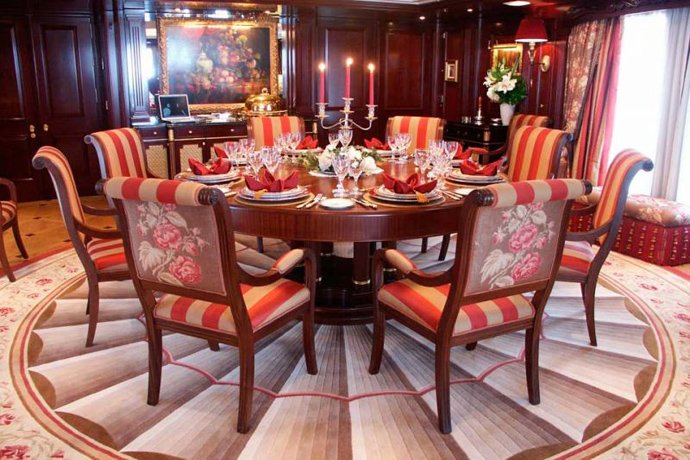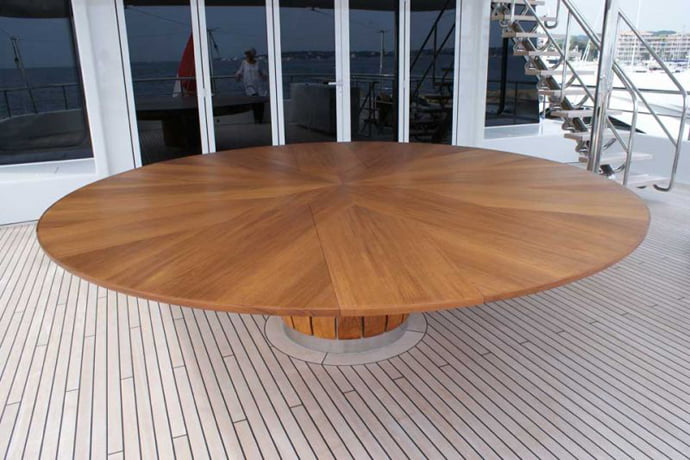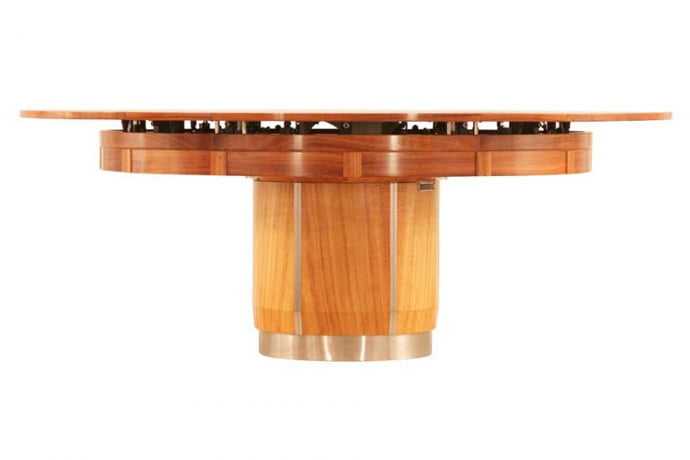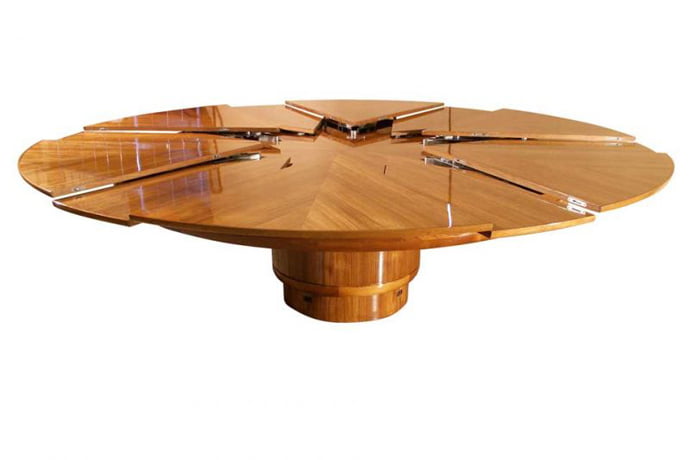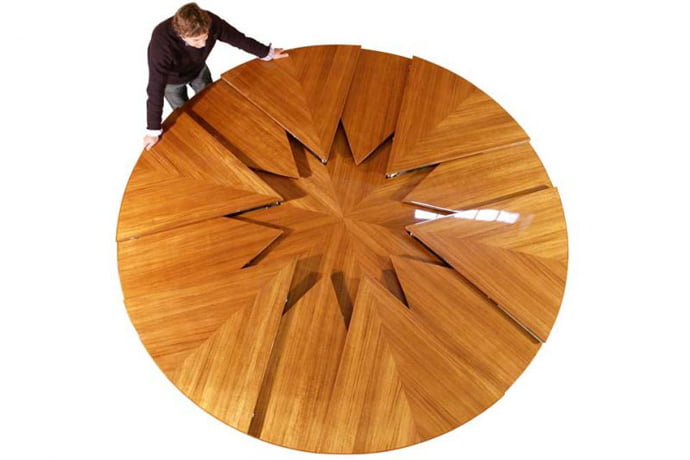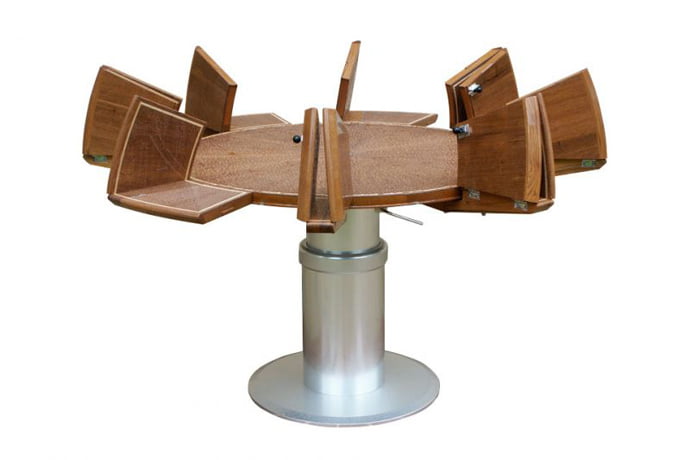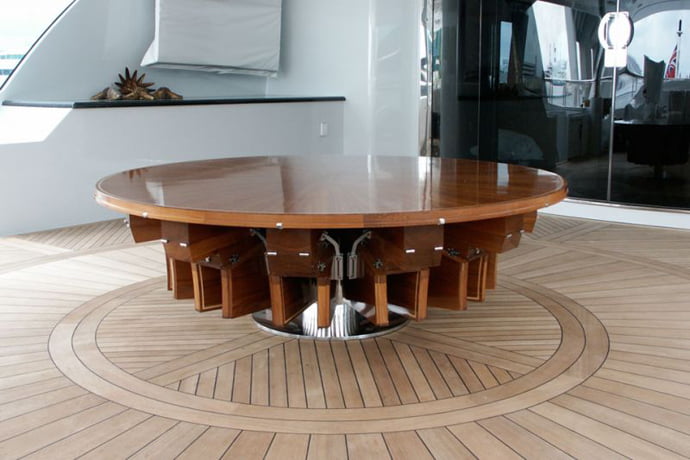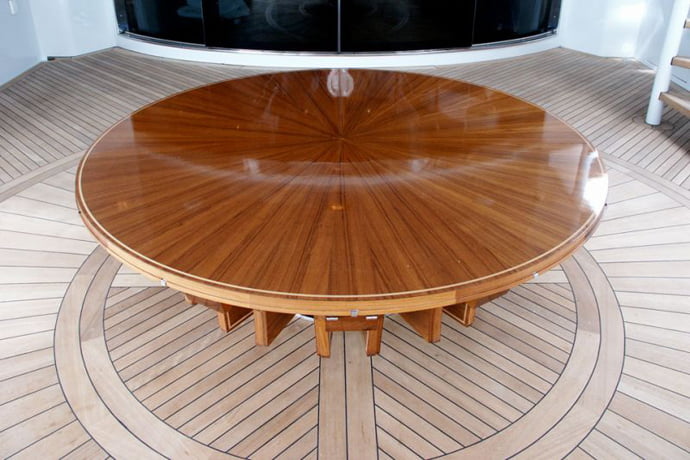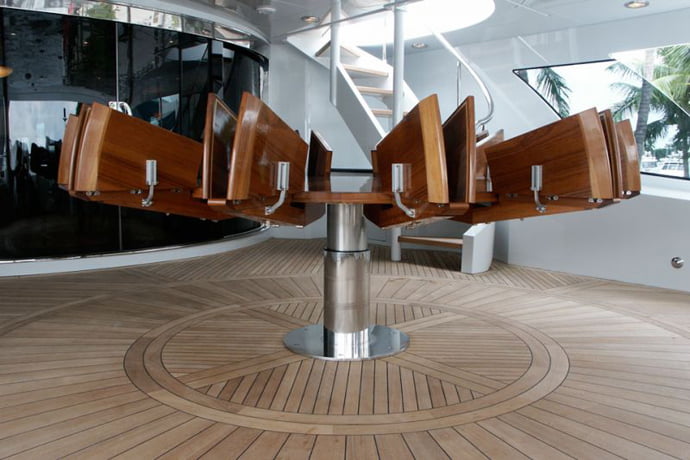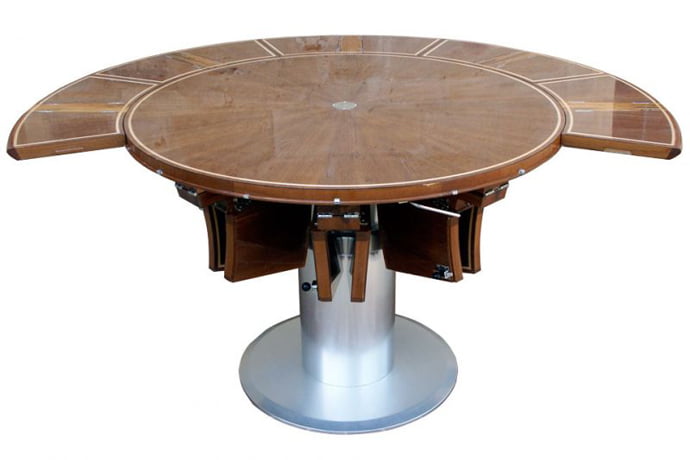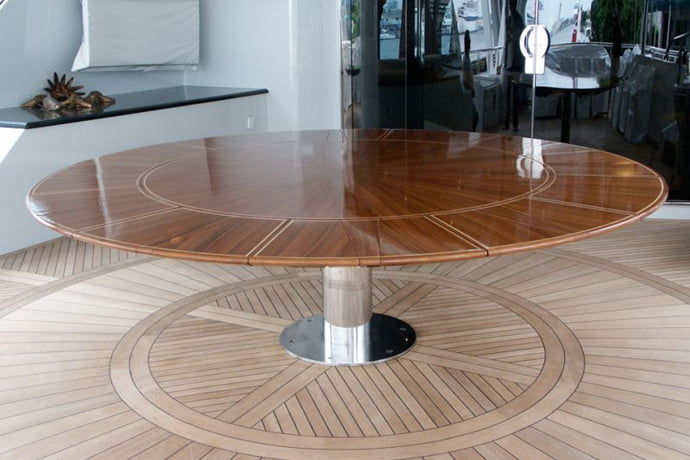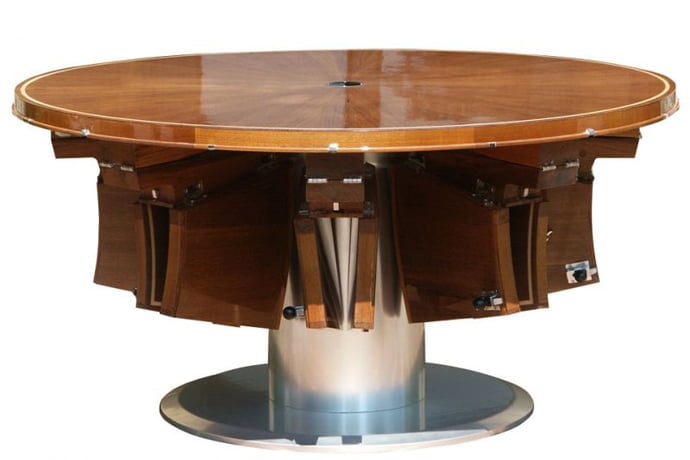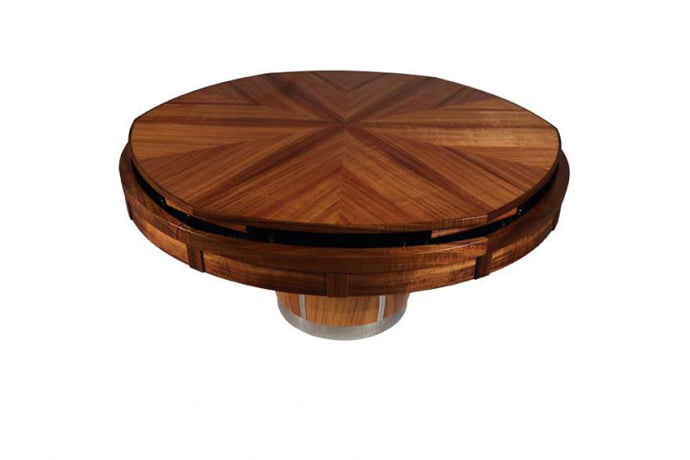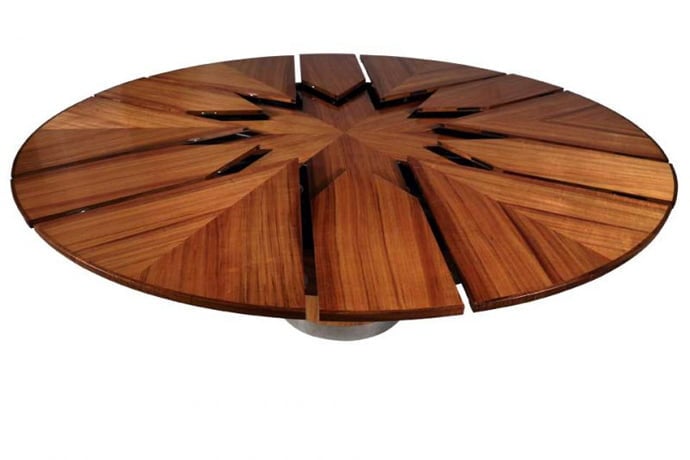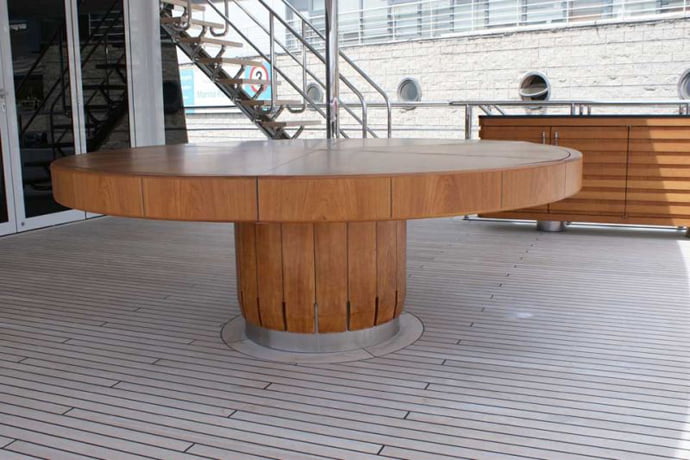 Photo courtesy to  David Fletcher
Do you think this creative design is worth its price? We would love to know your opinion in this topic so feel free to share your ideas in the comment section below.