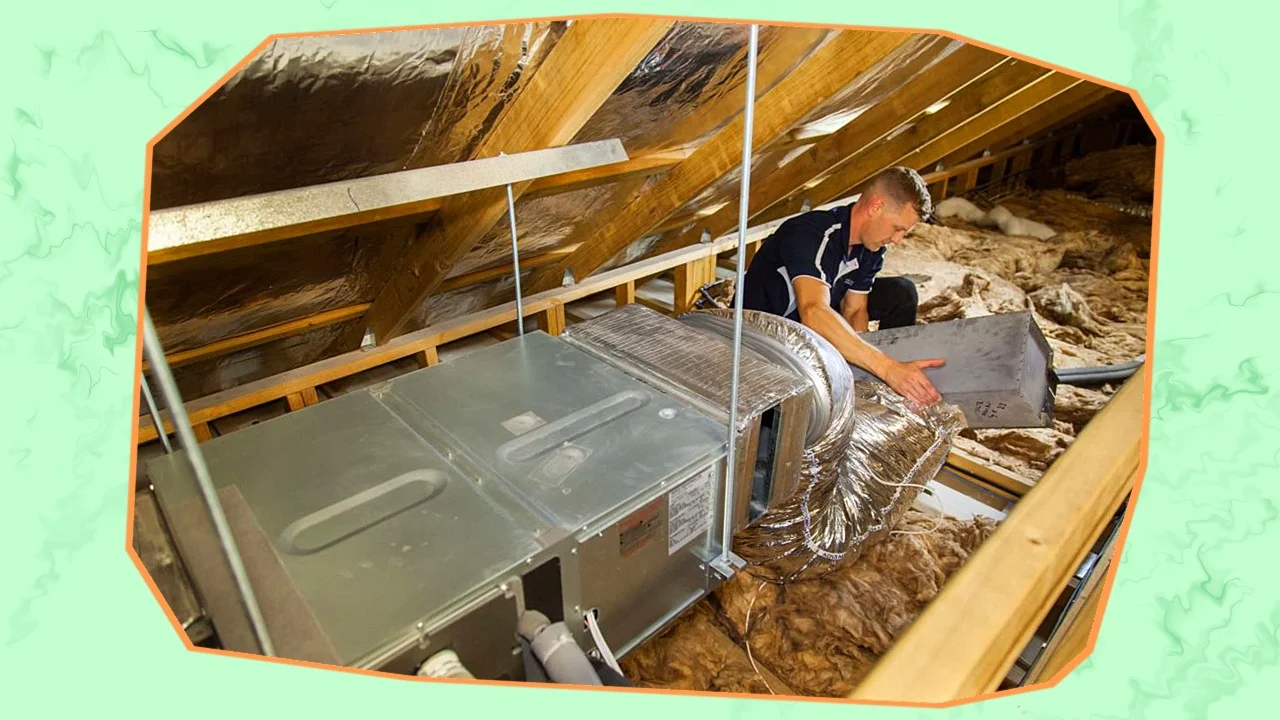 A ducted air conditioning system comes with a high price tag and installation costs, which can range from $3000 to $10,000 in total. However, the overall cost of one depends on factors like buying price, installation, running cost, usage, and product specifications.
Ducted air conditioning has the benefit of cooling multiple rooms through vents or 'ducts,' unlike conventional air conditioners. Besides circulating cool air throughout the house, some ducted air conditioning systems have 'zones,' meaning you can set different rooms to different temperatures. 
And to help you understand them better, I will walk you through how ducted systems work and how much they can cost. Let's dive in!
Factors Affecting Ducted Air Conditioning Costs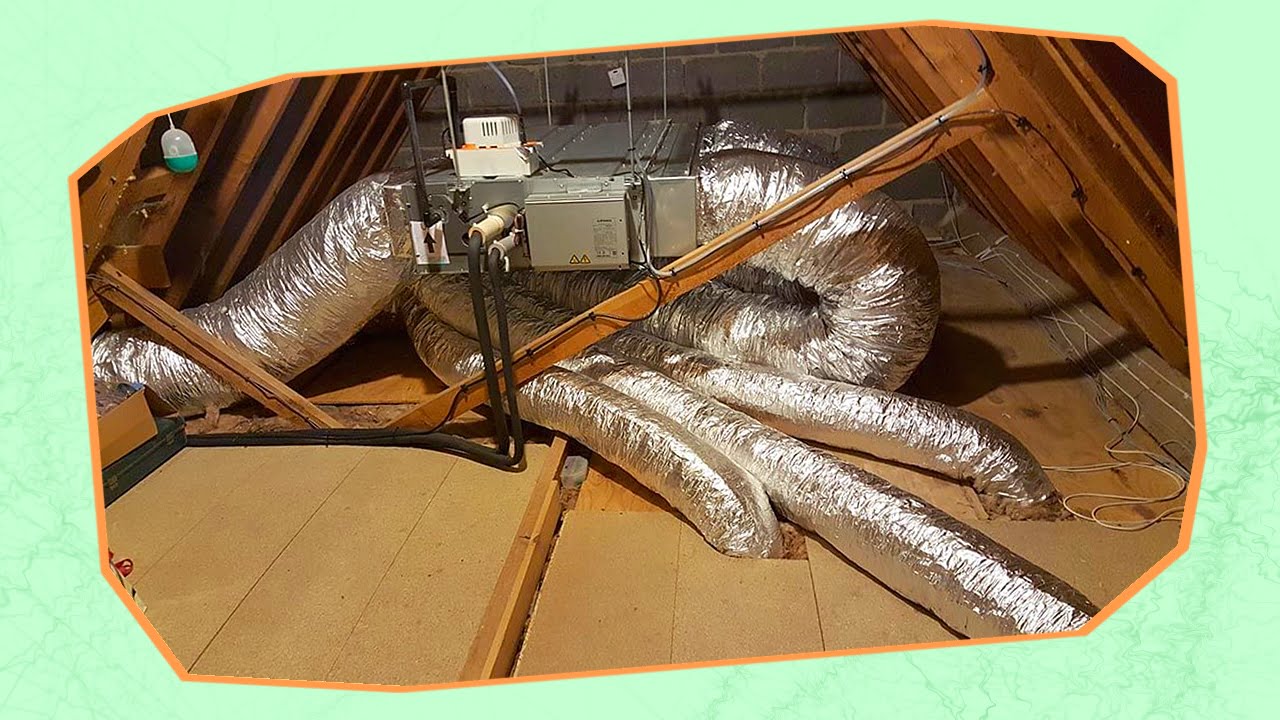 Before you install ducted air conditioning, there are several factors you need to consider to get a better insight into the potential overall expenditure–short and long-term. Even professional ducted air conditioning installation services look into these facts before giving you a quote.
1. Property Size And Layout
Considering the layout and size of the room is very important to find the right spot for installation. This will also help you determine the right size and wattage required, which will play a crucial role in influencing the overall cost of installing the ducted AC. 
For example, if you want to add central heating or cooling to an apartment or single-story home with three to four rooms, you will likely require a 7-10 kilo-watt system, costing $5,000- $7,000.
Likewise, if you have a two-story house and require ducted air conditioning units on both floors, you will require a 14-16 kilo-watt system with an expenditure ranging from $7,000 to $9000. However, it is important to note that if the central air conditioning is installed below the floor or above the roof space, there may be an additional expenditure of $500-$1,000.
2. Location Of Your House
Since the U.S. has different types of climates and weather conditions, several factors may lead to the corrosion of your air conditioner. If you live on the coast or near the sea, there is a high chance that salt water might corrode the condenser, the external split systems, or even your entire air conditioning unit. This usually leads to blocked airflow and higher energy consumption, leading to high electricity prices. 
However, some reliable brands like Daikin or Fujitsu have an anti-corrosive outer coating and stainless steel mounting for protection and efficient energy use.
3. Control Features
It is no surprise that the ducted air conditioning cost will be higher if there are more features. And modern air conditioning systems have more efficient features, especially when it comes to control and operation, making them easy to use yet pricier. Here are the most common types of control features found in ducted air conditioners:
Standard Control-

It has the most basic settings (on/off and timer) required for everyday operation

Zoned Control-

This is an additional feature that lets you control the temperature in different, individual units or 'zones' for greater energy efficiency

E-Zone Control-  The E-zone controller app helps manage the temperature in your home all year round from your phone screen. You can also restrict the airflow to empty rooms, thereby reducing your energy bills.
Amazon Alexa or Google Assistant-

Most WiFi-enabled ducted air conditioning units are compatible with Alexa or Google Assistant, which will help you set the temperature from anywhere.

Voice Activation feature-

a ducted air con system with its own smart app can have the voice activation option, which you can use to control the air flow or temperature.
4. Brand
Some brands cost more than others; however, you usually pay for better quality and energy efficiency in these cases. You can also find ducted air conditioning systems at low prices, but they might end up costing more in the long run. 
Quality issues and warranty are the main reasons why it is always better to go for branded companies with high ratings, such as Daikin, Mitsubishi, Samsung, etc. However, I recommend talking to your ducted air conditioner installation professionals to help decide which brand will suit your needs.
5. Installation And Maintenance
The installation cost is one of the major contributors to the overall expenditure required for heating, ventilation, and air conditioning. If your unit is difficult to install, you'll likely spend more on installation, so it is better to go for an easy installation split system. 
Moreover, if your ducted aircon system has easy-to-clean, removable air ducts, you can maintain the unit at home without hiring professionals. From my experience, hiring air conditioner cleaners can be quite expensive, especially for ducted systems with a larger surface area to clean.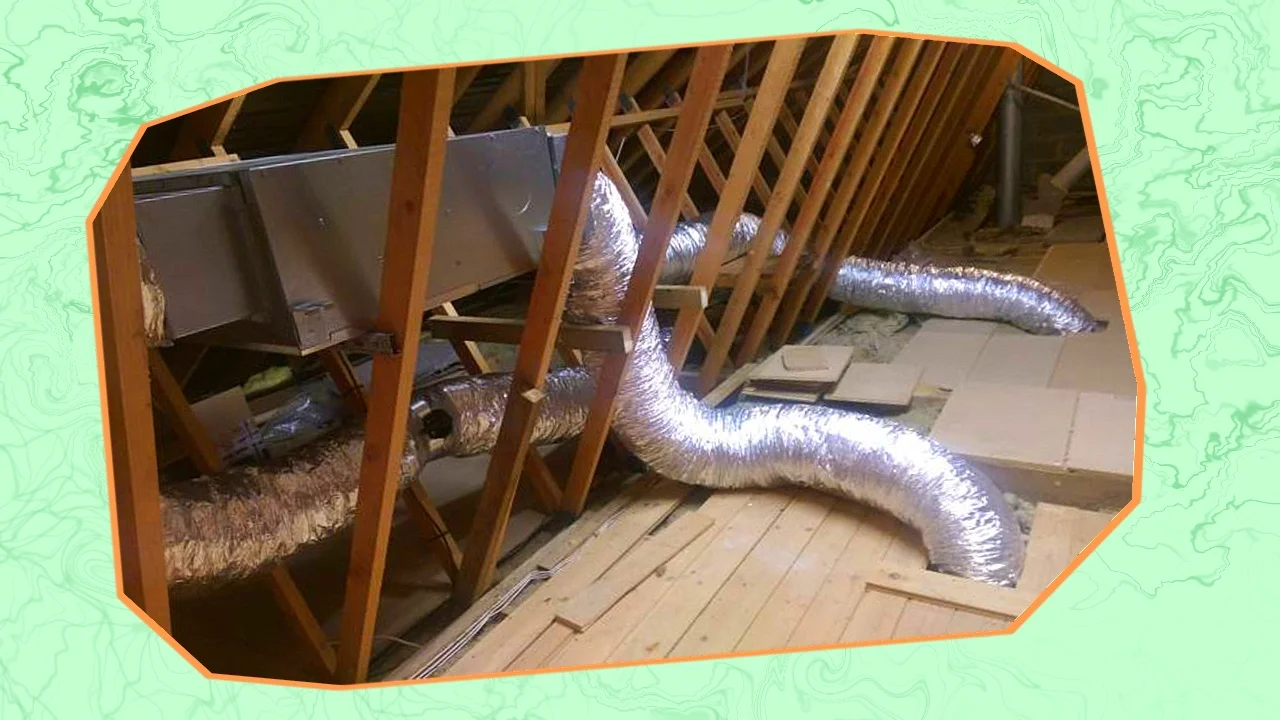 How Much Does Ducted Air Conditioning Installation Cost? 
Installing ducted air conditioning is more expensive compared to other types of air conditioning systems. To give you a better idea, I'd say it typically costs 20-30% more than installing a split system or evaporative AC units. 
For instance, covering an average one-story home with three or four bedrooms will cost $5000-$7000 in total. And if you have multiple stories, the overall installation cost will be substantially higher, so you must be prepared for a bill ranging from $7,000-$18,000.
Tip
If you live in an apartment with only one or two rooms, you should consider going for mini splits or other cooling systems to reduce installation and running costs.
The exact price you pay to professional suppliers may vary depending on a few factors such as property size, number of floors, electrical outlets, building insulation, construction types, etc. Thus, these price approximations are general, and only professional suppliers or air conditioning experts can give you the right quotes to help you understand and compare prices. 
On that note, here are some of the factors that will influence the installation costs:
1. Zoning Systems
Even though categorizing the ducted air conditioning into different systems may seem to be unreasonably adding to your costs, it can actually save you money in the long run. It is an energy-efficient way to install your ducted air conditioning since you won't need to have the entire ducted system on at all times.
2. Location
Professional installers usually charge more if they have to commute to places that are harder to reach and get transport. So, you might need to pay a higher-than-average installation fee.
3. Roof Size
For installing the ducts for the air-con system, the installers need to access the roof; however, it might be quite challenging if you have less roof space. If you have a small roof, chances are that they might install or adjust the roof trusses, further adding to the bill.
4. Distance Between Units
The distance between the outdoor and indoor air conditioning units can largely determine the installation cost. If the distance between the two is less, the technicians will require fewer materials for installation, thereby lowering the total cost.
Tip
Always look for multiple installation quotes from different installation services to be aware of the price range you're dealing with. If there is a huge difference between them, ask them about the materials they're providing for the ductwork.
Ducted Air Conditioning- Running Costs
It is quite difficult to come up with a decisive amount regarding the running costs of a ducted air conditioning system. These costs will largely depend on how many zones you regularly operate since your electricity and maintenance bills are directly proportional to this factor. 
However, most air conditioning units nowadays have inverter technology, which is extremely energy efficient. Unlike their non-inverter predecessors, these air conditioning systems promptly go into the energy-saving mode or simply turn themselves off when it reaches the ideal temperature. This has further closed the enormous expenditure gap between ducted ACs and other cooling systems.
On average, ducted air conditioning costs a household around $170 to $350 per year, which is quite affordable, especially if you have a large house. However, it can vary depending on the electricity provider and energy taxes, which you can figure out by asking an electrician for a site visit. If you want to save more energy, there are plenty of energy-efficient ways, such as inverter compressors, temperature timers, insulation, etc.
Reasons To Choose Ducted Air Conditioning
Even though ducted air conditioning costs higher, there are several reasons why they might be more efficient in the long run:
Firstly, a ducted air con can serve as a central air system providing cooling, heating, and ventilation to larger homes with different layouts, making it quite cost-effective. They can even cool or heat hard-to-reach corners with superior airflow and circulation, unlike split systems that limit themselves to specific zones. These are great air conditioning solutions, as they won't require multiple compressors and wall units, which can ultimately increase the upfront costs. So, even if you're paying higher installation costs, you're guaranteed full home coverage.
Secondly, many interior designers prefer hidden air conditioning units to achieve a cleaner, minimalist aesthetic. However, other systems like mini splits, window units, etc., cannot be completely hidden since their indoor component needs to be mounted on full display to produce cool or warm air.
Thirdly, most ducted AC air conditioning systems today come with a ducted reverse cycle, meaning it can produce both hot and cool air in the same capacity. So, going for a ducted AC unit is the best way to avoid purchasing a separate gas heating system. It is a versatile and one-time investment for homeowners who want their air conditioning to do it all through the different seasons.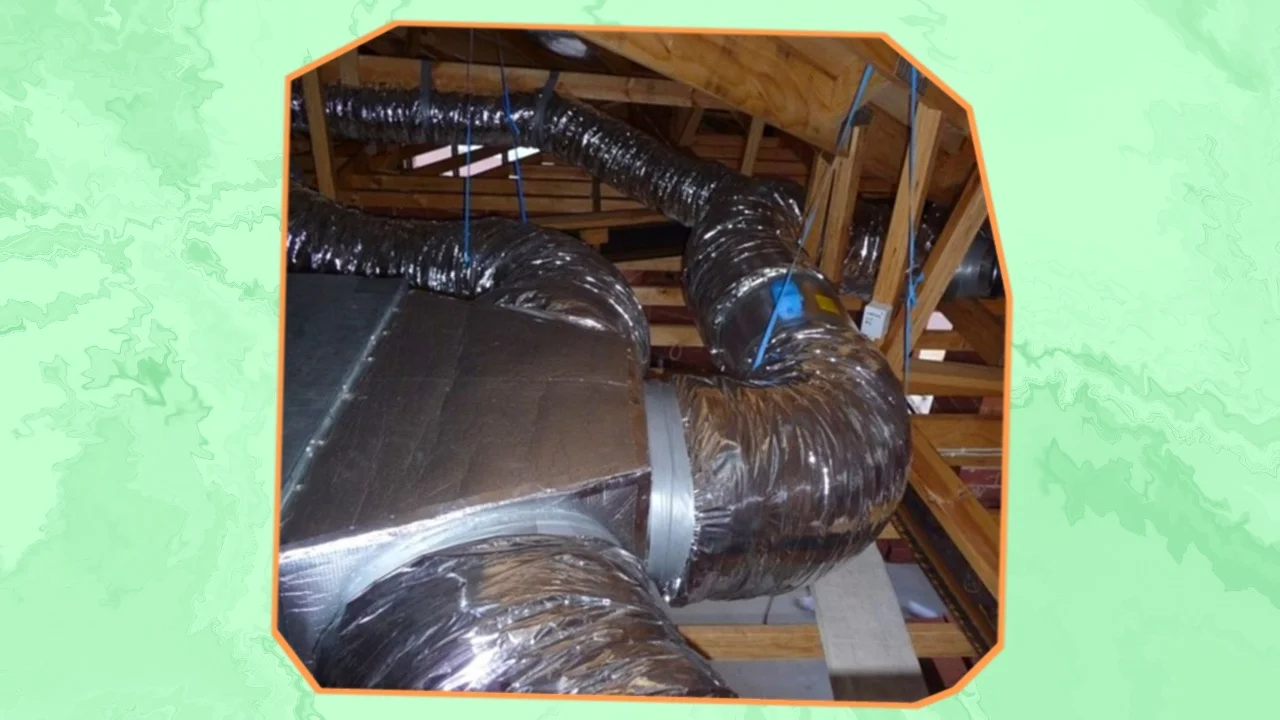 Final Thoughts
Besides these variable factors, you must consider the future repair costs before buying a ducted air conditioning system. However, a ducted unit is appropriate if you have more rooms and require maximum output for heating and cooling. 
Another thing I should mention is that though choosing the lowest installation quote may seem like the right thing to do, don't forget to look into the details and check whether you're getting durable and quality materials. And as a thumb rule, always ask for ductwork that doesn't overheat or isn't prone to grease so as to reduce the need for frequent maintenance services. 
On that note, I'll be signing off for now. Stick around for more such guides!