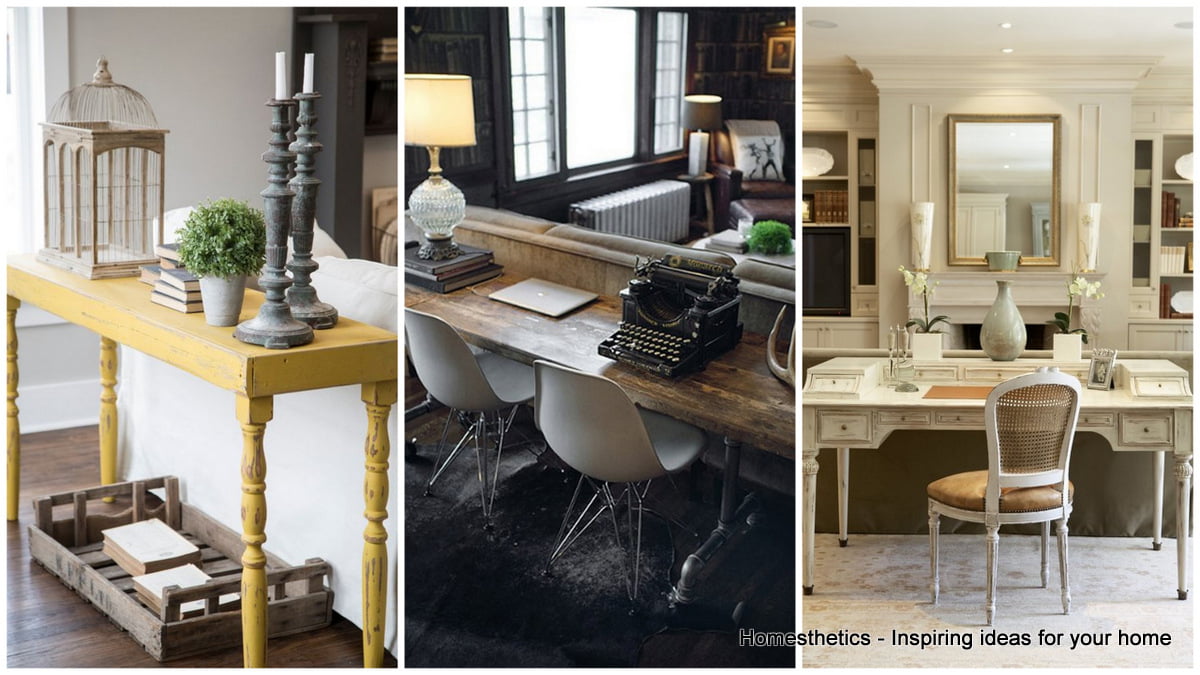 When dealing with small spaces, each available corner needs to be put to good use and maximized. A sofa table represents that versatile piece of furniture that can play both a decorative, aesthetically pleasing role as well as a vital functional one. You can use it as a dinning table if your kitchen space does not permit you otherwise, as a small working desk facing your kitchen or TV,  a wonderful bar that provides additional seating space at a larger party gathering, allowing you to be a part of the conversation, facing the living space or simply place it on the back of a sofa as a narrow long storage surface, filled with decorations, picture frames, flower vases, candles and so on.
Colorful, vibrant for a fresh pop modern decor, wooden, simple, basic for Scandinavian touches, or intricate, complex pieces of furniture exuding elegance and grace, sofa tables truly do come in all shapes, sizes and styles, available for each style and taste.We have gathered 17 such sofa tables to illustrate their simple beauty and functionality in an interior design. If you feel that your living room is not complete, opt for such a piece and add complexity to your vision.
 Gorgeous Sofa Tables
1. a touch of complementary color to add contrast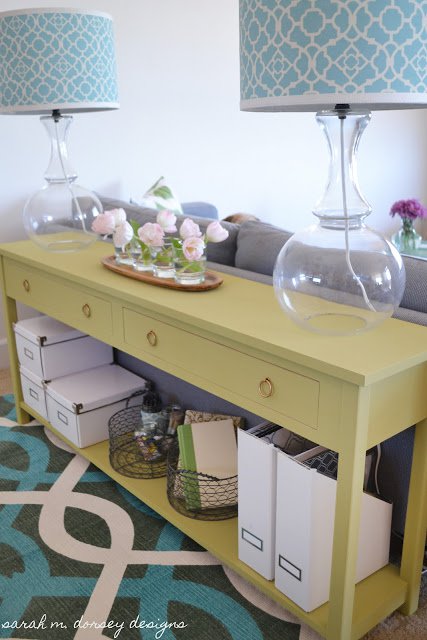 image via sarahmdorseydesigns.blogspot.com
2. white hues and natural fibers add warmth to any interior décor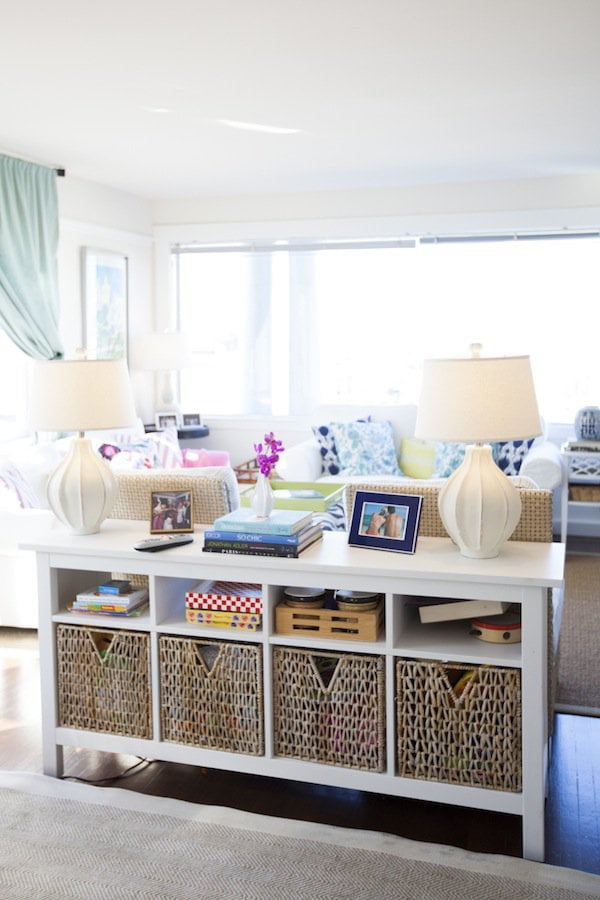 3. store your miscellaneous in an aesthetically pleasing manner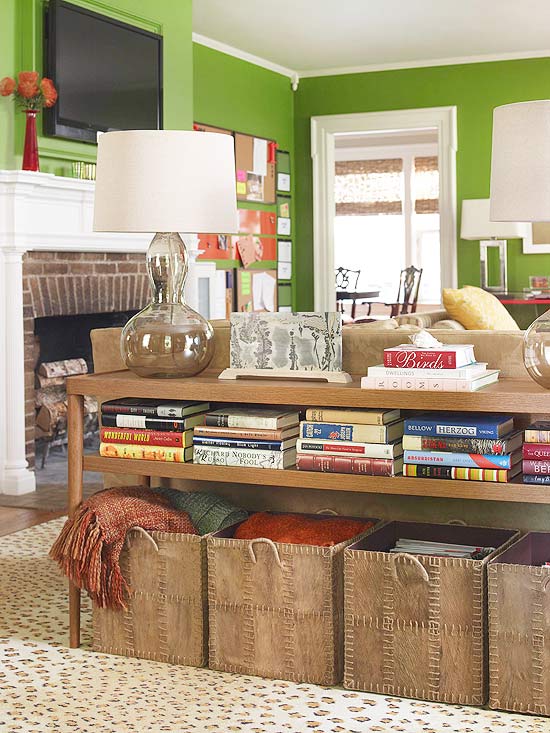 4. simplicity is the ultimate sophistication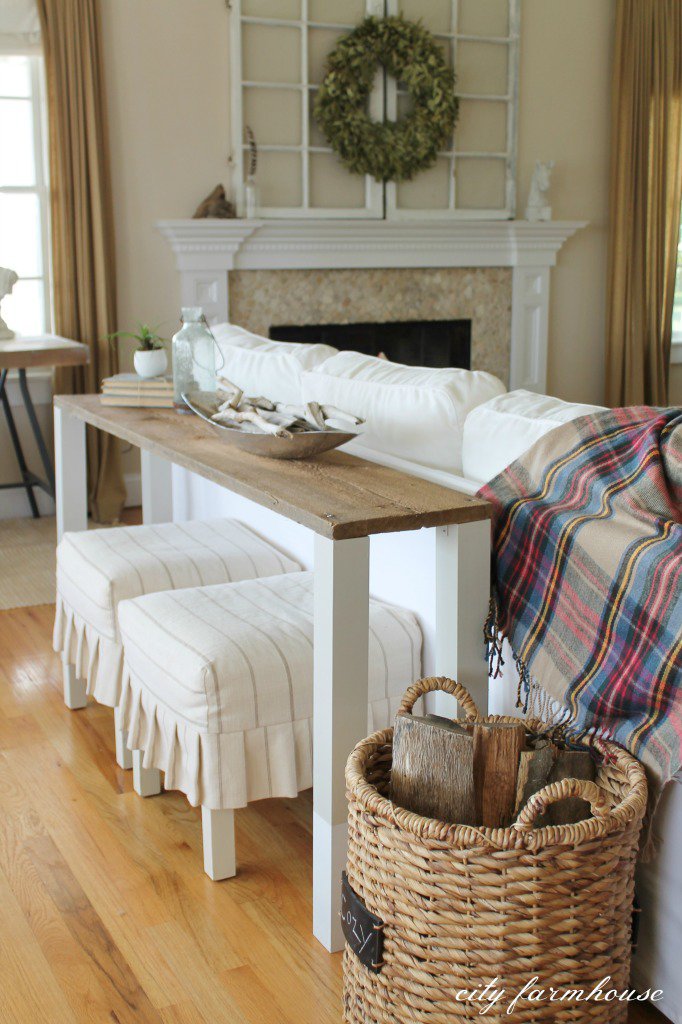 5. a fresh décor filled with texture and color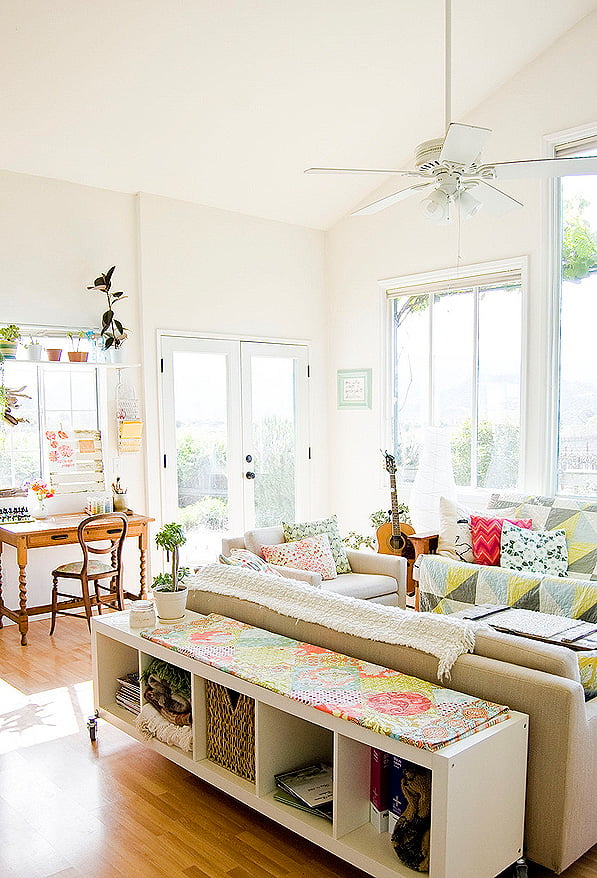 6. completing the imagery of the living room with candles and flowers in the right placement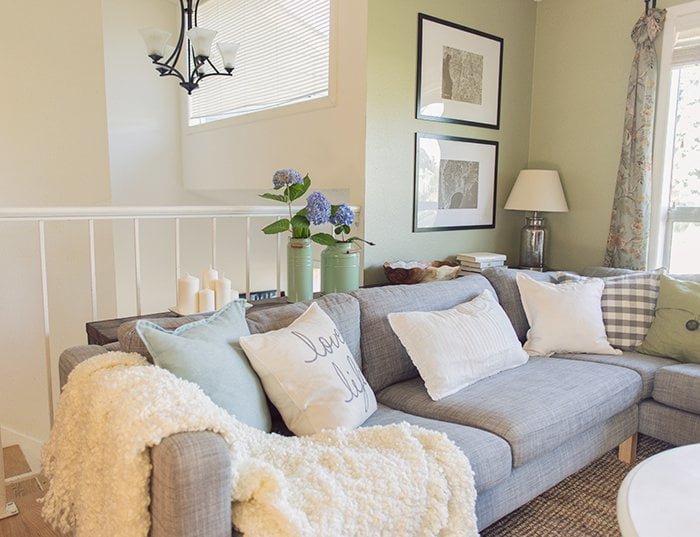 7. the slimmest of sofa tables used in a functional position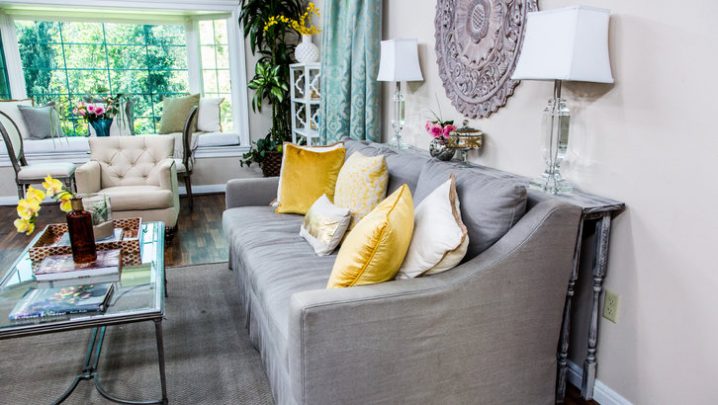 8. natural wooden tones merged with cold grays in an elegant transition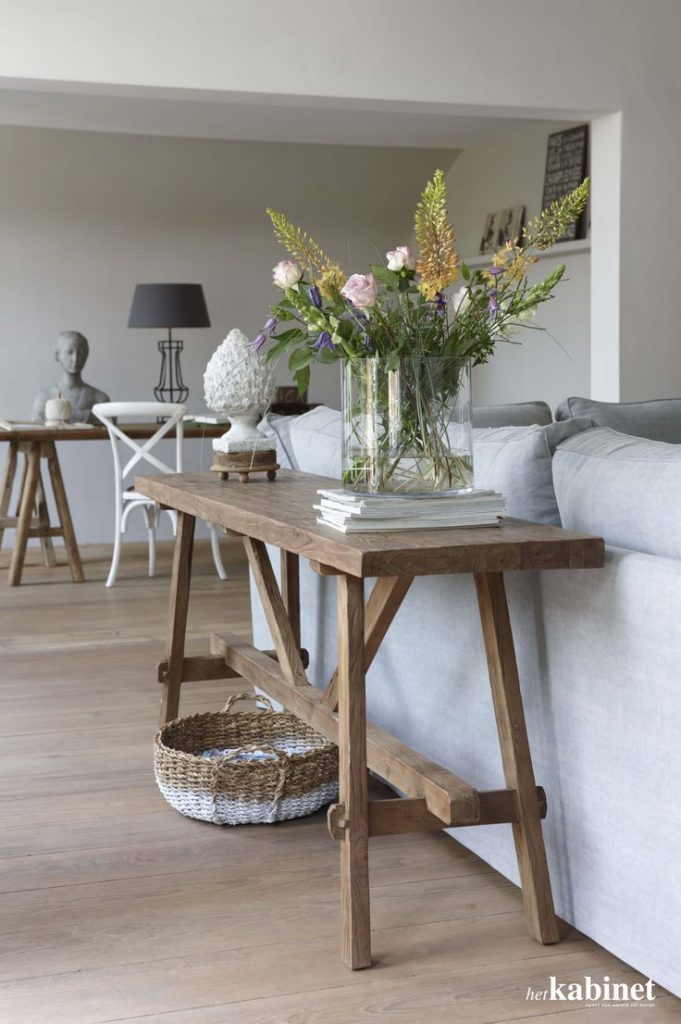 9. wall space put into focus with the usage of a sofa table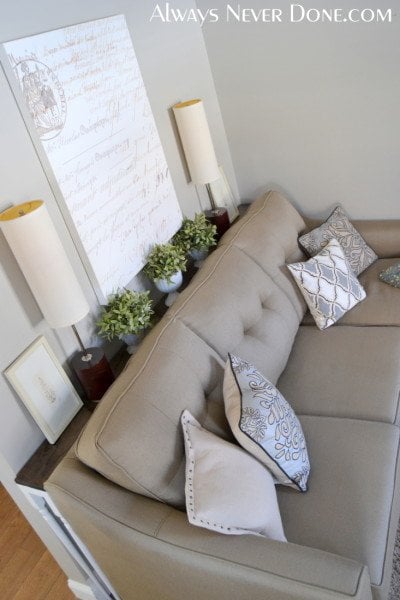 10. a side sofa tables serving as storage for your favorite readings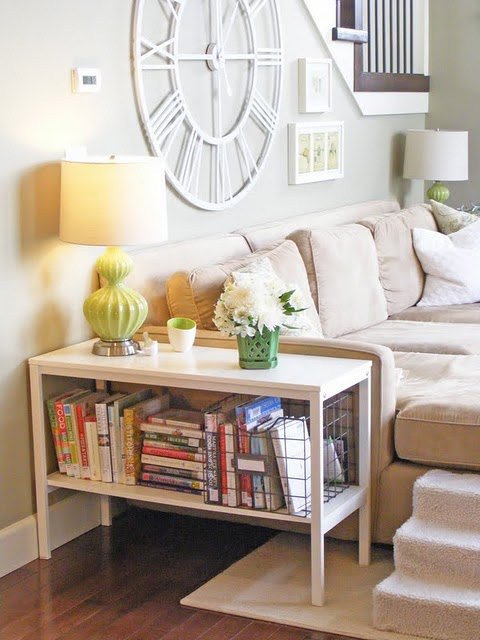 11. an industrial looking bar placed on the back of the sofa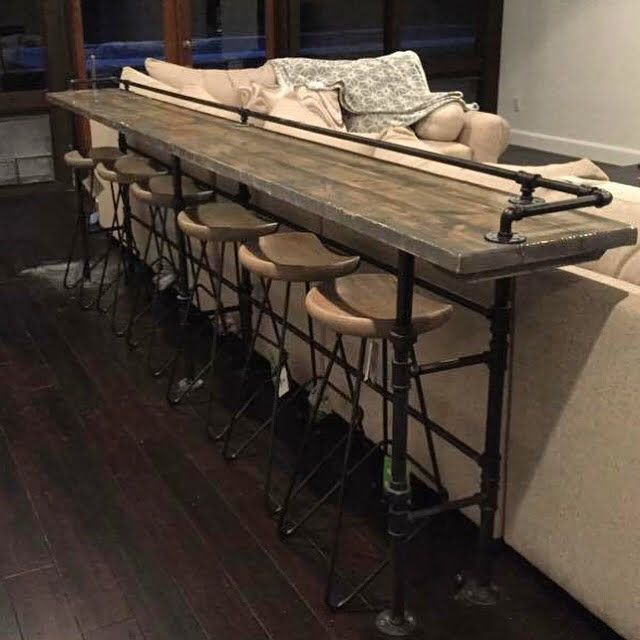 12. serve dinner or enjoy working on a sofa table while including the rest of the family in your visual space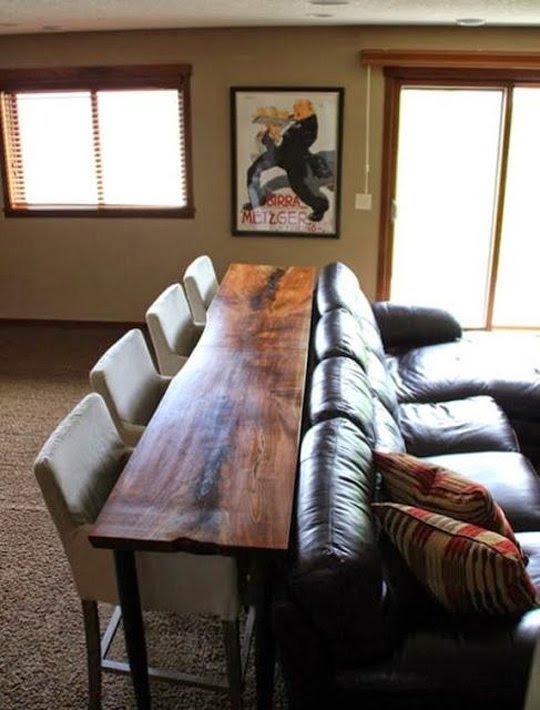 image source Gunkelmans via Houzz
13. an unique piece of wood serves as an elegant sofa table piece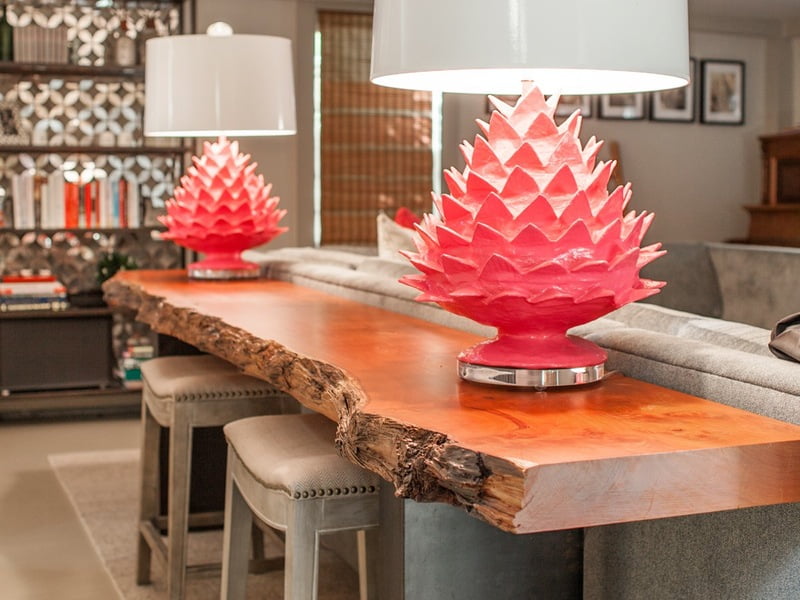 image source KMID
14. sophisticated furniture piece used as a small desk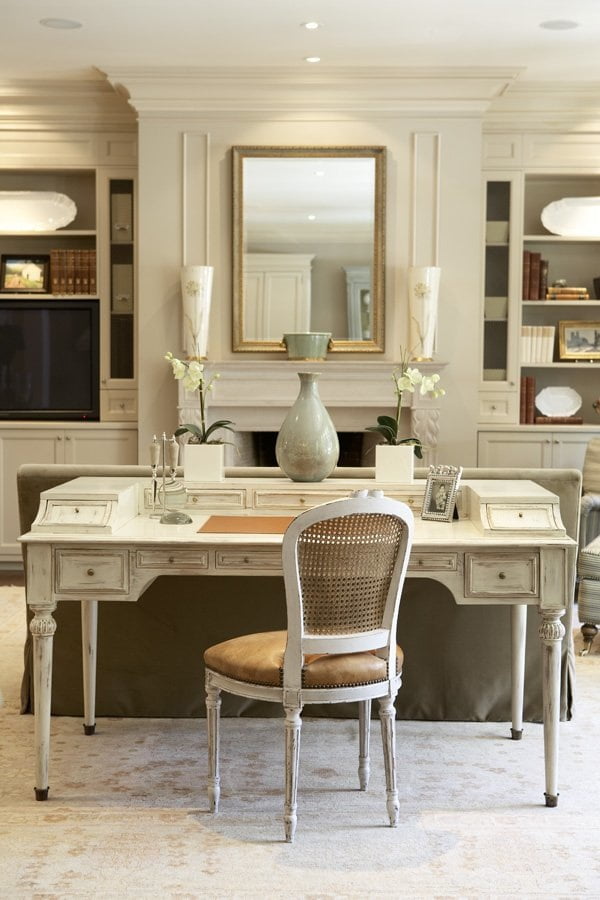 image source Kimberley Seldon Design Group
15. modern sofa table brought to life by the presence of the colorful chairs
image source A Beach-Side Home With a Hip & Fun Vibe
16. notice the delicate contrast between the subtle grey sofa and the oak sofa table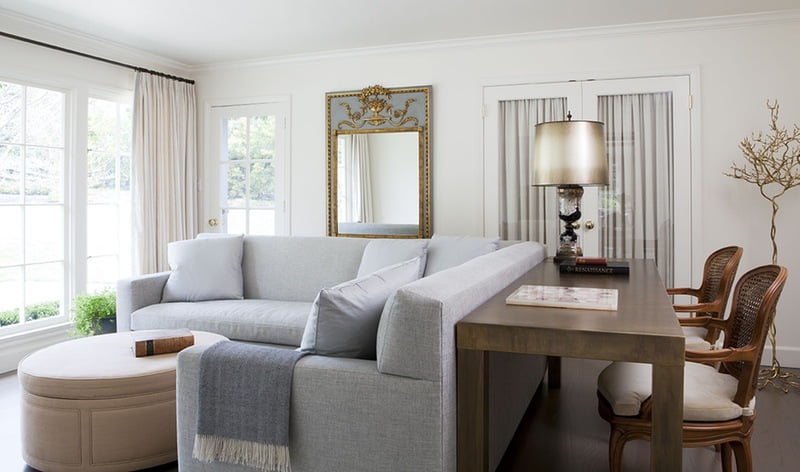 image source  Heather Hilliard Design
17. modernity meets the old in elegance sublime composition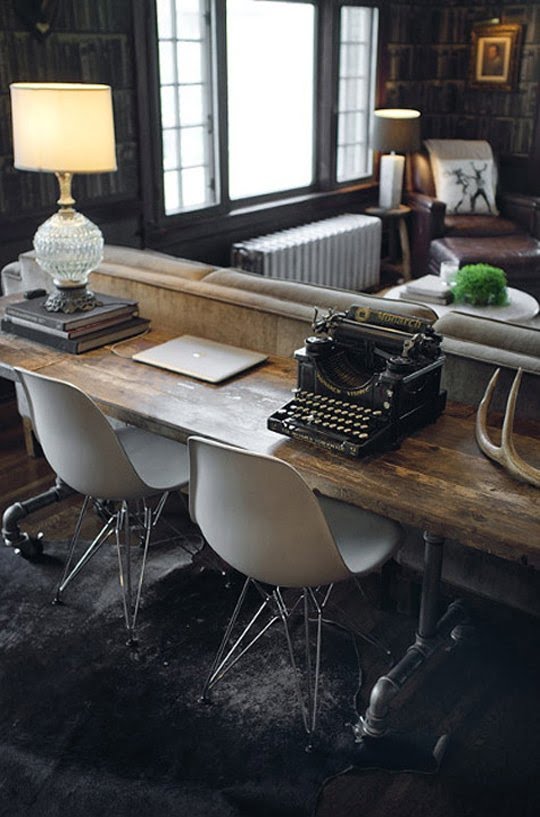 image source Desire to Inspire
What do you think about the idea of using a sofa table in your living space? We would love to hear your thoughts on the subject in the comment section below.
Related Articles
10 Best Small Patio Tables With Umbrella Hole
13 Best Art Desks & Best Drafting Tables for Artists
10 of the Best Light Tables for Artists Everywhere Reviewed
53 100% FREE DIY Farmhouse Table Plans for Your Rustic Dinning Room