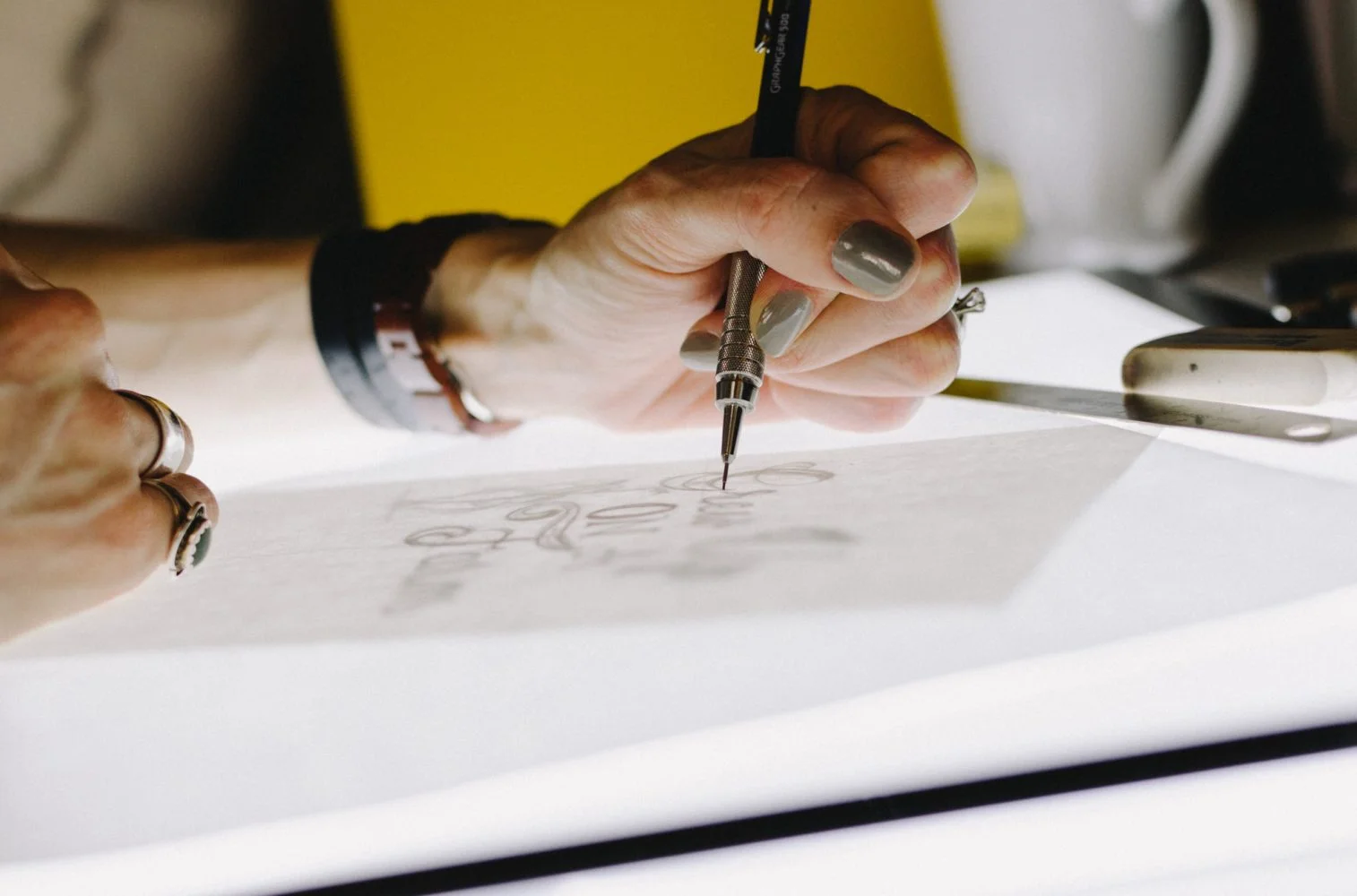 All artists desire to have an excellent table or desk to get their work done correctly.
When you use an artist's desk, you'll be able to maintain a  drawing grip along with a good vantage point over your work. Not only does a quality drafting table help to ensure comfort after long hours of work, but it also secures your work.
Art desks and drafting tables come in various sizes and shapes, but picking the right one as per your needs can appear like a daunting chore! Each type of desk/ table has its pros and cons, so weigh it out carefully by asking yourself these questions:
How much space do you have for keeping the table?
Do you need a table with adjustable height or not?
Do you have a stool/ chair or do you need to buy one?
How much inclination or tilting angle do you need?
What type of style (traditional or modern) do you prefer?
Once you answer these questions, it will not be challenging to select your art desk or drafting table. We have carefully researched and analyzed the different art desks and drafting tables according to their specific features and design.
Let's go through the list of the best art desks and drawing tables:
Best Art Desks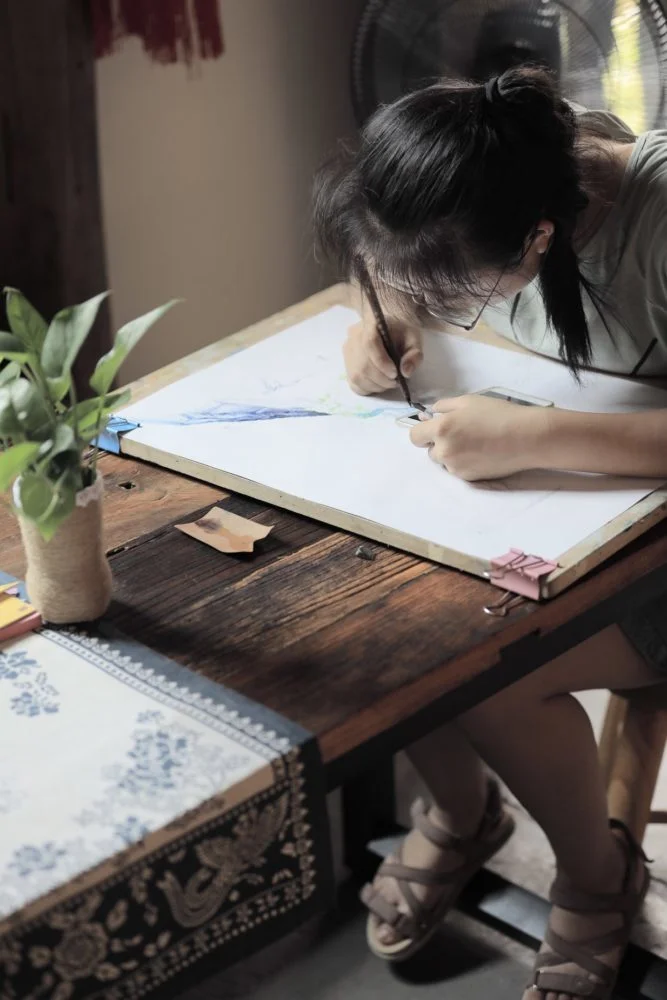 Here is the list of the 5 best art desks, to help you create masterpieces.
Sale
If you're looking out for a see-through drafting table then getting this piece will be perfect. You'll get this unit along with a foldable side desk area that can be used to store your knick-knacks, eatables, supplies, and everything in a compact size. The extra shelf can also be folded when you don't need to use them. However, you can also get the same Futura Drafting Table without the side shelf.
The legs of the table are correctly built, and they have been designed well. To keep the table well balanced on wood paneling or carpet, the base has been carefully made with extruded aluminum and plastic caps.
The drawing surface is about 38 inches, and it has been strengthened with tempered glass, which can hold a weight of up to 50-70 pounds. This indicates that this drafting table can also be used as a real desk because you can customize this piece easily.
You can choose to shift the cubby and the foldable shelf to either side, and you can also leave them out altogether. And the drawing surface can also be tilted with a tilt of a maximum of 35 degrees.
Some plastic holders have been kept on both sides for keeping rulers, pencils, t-squares, and any other similar supplies. The drawing surface also has a raised lid on the bottom to keep your papers secure when you choose to work at a tilt.
You'll find this workstation perfect for professional use, and it has been crafted exquisitely. The glass surface can be the only reason why some people might not want to select this table. This table has been a popular choice among people like artists, or architects who need a see-through surface with an ample amount of space.
The table does not come with a chair or stool. If the price of this unit is within your budget and you like the layout, then we advise you to get the piece.

Pros
Versatile and customizable design

Foldable side storage area

Durable, tempered glass drawing surface

Maximum tilt of 35 degrees
Cons
Chair or stool not included
Product Dimensions: 23.75″D x 50″W x 31.5″H | Surface Material: Tempered Glass | Max Tilt: 35° | Weight Capacity: 70 lbs | Storage Options: Cubby & foldable shelf | Adjustable Height: No
Sale
Studio Designs is known for its quality work and the variety of sizes, materials, and styles of its products.
The drafting table from Studio Designs is probably the best drafting table or drawing desk. It comes in a modern design with pretty heavy steel construction. You'll also find a side table that has cubby storage which is attached to your desk, and a cubby stool also comes with this set.
The table will stick out for around 2ft from the wall, but if you consider the tool along with it, then it will be about 3ft of space from your wall. The storage cubbies that are provided are not detachable so they will be taking up to 4ft of total area.
You can angle up the desk area to a maximum of 15 degrees tilt. It will be perfect for any artistic work such as- storyboarding, drafting, or sketching. There is a detachable pencil ledge which is around 2 feet, and you can keep your paper and pencil secured even when the table is tilted.
There are different measurements for height as it depends on the extent to which the table is tilted. After the table is at a tilt, it measures a maximum of 40 inches from top to bottom, which is a max of around 3 ½ feet tall.
The drawers are squared in shape and measure a size of just under 13 inches. You can fit your ruler and other similar supplies, but if anything is longer than 12 inches, then you would have to fit it in tightly. The drawers are not very strong as they are made of fabric and come with a cupboard base.
But you can fit in your art supplies such as your rulers, paper, pencils, sketchbooks, and similar products. The drawing area measures about 36 inches wide(3ft) by 24 inches tall(2ft).
The drawing board is either made of plywood covered with a vinyl finish or particleboard. This might not be the best-crafted table, but it's a good bargain for the price. You'll be just using this table for drawing purposes, so there is a need for it to be strengthened for heavy machinery.
The height of the table will be suitable for a 6ft adult to a 3ft child. If you're not comfortable with the stool, then you can also use an adjustable computer chair. And if you do like the fabric and the design, then you'll enjoy using this table for your work.

Pros
Strong, steel construction for durability and stability

Adjustable desk angle, up to 15 degrees tilt, for versatile use

Detachable pencil ledge for added convenience

Ample storage space with attached side table and cubby stool
Cons
Fabric drawers may lack strength and durability
Product Dimensions: 23.75″D x 50″W x 29.53″H | Surface Material: Plywood | Max Tilt: 15° | Weight Capacity: 50 lbs | Storage Options: Side table, cubby storage, and fabric drawers | Adjustable Height: No
Sale
Anyone looking for a compact drafting table will undoubtedly love this desk by Safco. This table is an expensive one, but it has been designed especially for draftsmen and for artists who use traditional mediums (charcoal, watercolors, oil painting, etc.).
You can completely adjust the height of the table while there is also a single tilting surface and a smaller drawing area on the right side. You might find the desk a little fragmented, as the two different drawing surfaces are not connected.
The drawing surface on the left side can be angled up to a 50-degree tilt, while it measures about 31.5 inches wide by 20 inches deep. And the table surface on the right side is much smaller and doesn't tilt. It measures up to 16 inches wide by 20 inches deep. But the distance from the wall is the same for both these surfaces.
When the table is laying flat, you can quickly draw one surface to the other. And when it's tilted, you can keep your drawing equipment and other supplies on the small surface.
Since the surface has a split, it makes this desk useful for only specific purposes. But the width (4 ft) of the entire tabletop is the same as the other desks.
We have kept this table in our list for the distinct split tabletop design which is preferred by many and will technically work correctly as a drafting table.

Pros
Height adjustable with a tilting surface for comfort

Unique split design with two separate surfaces

Additional drawing area doubles as a storage space

Perfect for draftsmen and traditional artists
Cons
Smaller surface lacks tilting feature
Product Dimensions: 29.75″D x 47.25″W x 37.25″H | Surface Material: Oak | Max Tilt: 50° | Weight Capacity: 75 lbs | Storage Options: Smaller drawing area on right side | Adjustable Height: Yes
Sale
The OneSpace Craft Station is a versatile and stylish drafting table that serves not only as a workspace for artists, designers, and hobbyists but also adds a touch of elegance to any room.
With its sleek silver finish and sturdy glass top, this drafting table offers a combination of aesthetics and practicality that many users will appreciate.
One of the things that stood out with the OneSpace Craft Station is the durable frame made of heavy-duty steel that ensures excellent stability while working. T
he glass top, despite being sleek and stylish, is much sturdier and thicker than it looks, supporting up to 130 pounds (59 kg) of weight.
This means you can confidently use the drafting table for various projects without worrying about it breaking.
The angle adjustments of the table are easy to make, allowing you to tailor it to your needs and preferences. Additionally, the desk has four casters (two with a locking mechanism), which not only makes it easy to move around but also helps secure it in place when you want it to remain stationary.
The OneSpace Craft Station comes with removable trays and slide-out drawers, which are useful for keeping your tools and materials organized and within easy reach.
These storage options make it convenient to use and maintain a clutter-free workspace.
Pros
Ideal for a variety of craft and design needs

Easy-to-assemble design

turdy, thick glass top able to support up to 130 pounds

Smooth-rolling casters for easy movement and reliable locking
Cons
Some users found the table to be unstable
Product Dimensions: 24″D x 41.25″W x 31.5″H | Surface Material: Glass | Max Tilt: 62.5° | Weight Capacity: 130 lbs | Storage Options: Removable trays and slide-out drawers | Adjustable Height: No
Are you looking for a sleek and modern drafting table that not only meets your drawing or drafting needs but also adds some style to your workspace? Then, the Folding Modern Glass Top Adjustable Drafting Table might be just what you're looking for!
Similar to the OneSpace model, this table features a glass top and a foldable design but does not come with storage drawers.
The Folding Modern Glass Top Adjustable Drafting Table stands out with its foldable frame that allows users to easily store the table when not in use.
It offers a spacious 35.25" wide and 23.75" deep work surface made of tempered glass that's both stylish and functional.
This drafting table is available in two color options: a maple top with a white base or a white top with a black base.
For those who prefer a pop of color, there is a blue glass model with a silver-finished base.
The heavy-gauge steel frame ensures durability and strength, providing a reliable workspace for your creative needs.
Besides, the table also features some storage options for your art supplies, adding convenience to your work environment.
Pros
Eye-catching design with blue tempered safety glass as an option

Foldable frame for easy storage

Durable and sturdy heavy-gauge steel construction
Cons
Fixed height with no adjustment options
Product Dimensions: 39″D x 26″W x 7″H | Surface Material: Tempered Glass | Max Tilt: 35° | Weight Capacity: 50 lbs | Storage Options: Art supplies storage options | Adjustable Height: No
Best Art Desk Table Comparison Table
Buying Guide For The Best Art Desk
If you're trying to select the best drafting table, then here are a few guidelines that you'll need to know for making the best choice:
Dimensions of the Table
The best drafting table for you should have the right dimensions in terms of height, depth, and width. It also depends on where you want to place the table and the amount of space that is available there to fit it correctly.
You have to focus on the measurements to have a hassle-free shifting process. The table should also come with an appropriate height that will be comfortable for the person who is using the desk.
Storage Options
You should check the number of storage compartments or cabinet drawers that is there on the drafting table. If the unit comes with several storage options, then you need to make sure that the bottom of the table has enough legroom for you.
The size of the compartments should also be taken into consideration depending on the products that you want to store probably. The drawers should also be well-secured and simple to open.
The Material

Most of the drafting tables are made up of wood, but there are several which have a glass top. The tables with the glass top have an edgy and luxurious appearance. Irrespective of the type of table you're selecting it should last you for a reasonable amount of time, so choose wisely!
Eco-friendliness
Finding an eco-friendly drafting table will be an excellent measure to take. This technically means that it should not be constructed with any harmful chemicals that can pose a threat to your office space or your home.
Adjustability
You should consider picking a drafting table that will be easy for you to adjust according to the design. The drawing surface of the drafting tables is generally flexible except for a few models. You need to ensure that the tabletop does properly lock when it has been set up.
The height should also be easily adjustable so that both children and adults can use the desk. There are also a few drafting tables that have a dual top design (angled and flat), which you can use at the same time for different tasks.
Paper Size
The dimensions of the drafting table surface should be suitable enough for your paper size. If you use big paper for your project, then you should consider a drafting table that has a big enough tabletop. Since the paper size is not the same all around the world, so this is a crucial point to consider while selecting your unit.
Purpose
The art desks and drafting tables are used for different careers like- engineers, architects, illustrators, animators, and other similar types of artists.
You need to pick the right desk according to the career that you are pursuing at present. For instance; a drafter will benefit from a desk that is backlit and comes with a clear top. Therefore, this serves as a lightbox and a drafting table.
Chair
When you're buying an art desk, you'll find some that have a chair included while for others you might have to buy separately.  This leads to added expense, which will make you extend your budget.
If you're buying a chair separately, then you have to consider the height of the armrests, if it's applicable. Moreover, there are a few small desks, so you would have to make sure that there is enough space to slide your chair under it.
Art Desks FAQs
What is an art desk or drafting table?
An art desk, also known as a drafting table, is a specialized work surface designed for artists, architects, and designers. These tables typically have an adjustable surface that can be angled or tilted to cater to the user's ergonomic comfort and ease of use while drawing, sketching, or drafting.
Which materials are commonly used for different parts of an art desk?
Art desks feature a variety of materials for the drawing surface, frame, and storage compartments. Commonly, the drawing surface may be made of tempered glass, plywood with vinyl finish, or particleboard.
The frame and legs are typically made of steel, aluminum, or wood for durability and stability. Storage compartments can include plastic, metal, fabric, or wooden drawers and cubbies.
Is it important to have a tilting feature on an art desk?
A tilting feature helps users adjust the table surface to a comfortable angle according to their needs and preferences. The ability to tilt the drawing surface can provide ergonomic benefits, reducing strain on the neck, shoulders, and back, especially during long working hours.
What is the typical weight capacity of an art desk?
The weight capacity of an art desk depends on its construction and materials, ranging from 50 to 130 pounds or more. When considering a table, pay attention to the manufacturer's recommended weight limits to ensure that it will safely support your intended use.
Do art desks come with storage and organization options?
Many art desks include built-in storage options such as shelves, cubbies, drawers, and pencil ledges to keep tools and materials organized and within easy reach.
However, storage options can vary significantly from one model to another, so it's essential to consider your specific organizational needs when choosing an art desk.
How do I choose the right art desk for my specific needs?
When selecting an art desk, consider factors such as desk size, space available in your room, materials, weight capacity, tilting range, storage options, and price.
Assess your specific needs and select a desk that meets your requirements while offering a comfortable and versatile workspace.
Conclusion
With an excellent art desk or drafting table, you'll have no problem painting, drafting, drawing, crafting, and doing everything that pertains to your trade. However, you'll find a variety of options to choose from when you consider the design and material.
You need to patiently review the features to see a unit that will suit your needs, and it should give you excellent comfort, grip, perspective, and secured work.
If you're looking for a versatile and customizable piece, the Futura Advanced Drafting Table is an ideal option.
When practicality and style are priorities, the Studio Designs Comet Center is a good option.
For those who appreciate a unique design that caters to traditional artists and draftsmen, the Safco Split Level Drafting Table is the right choice.
By considering these options, we're confident that you'll find the perfect art desk or drafting table for your unique creative needs.
Remember that your workspace is a reflection of your artistic world, so choose a product that inspires and excites you to work on your next masterpiece.
Happy creating!
Related Articles