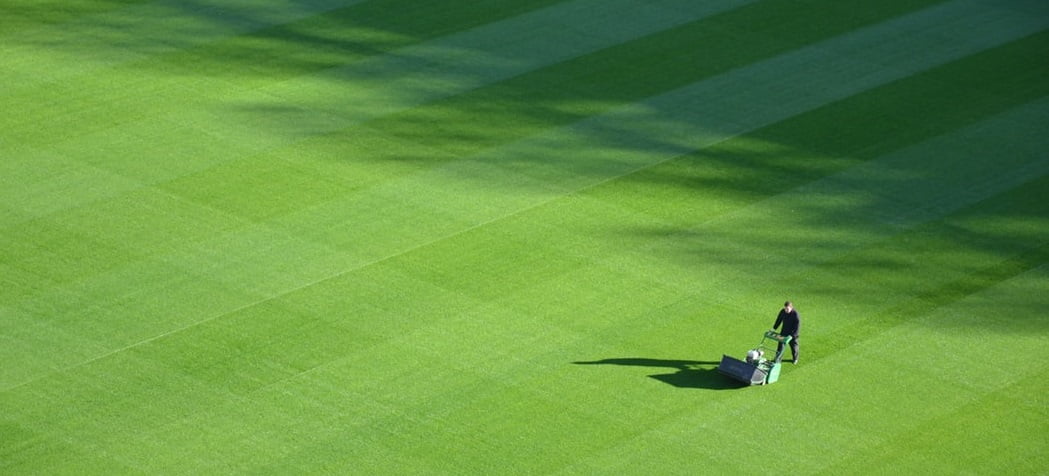 Cutting the grass is an activity that is left for lazy Sunday afternoons when you put on your shoes and head out to the lawn to trim the hedges and grass. However, if your favorite pair of grass cutting shoes are worn-out and have developed holes or the sole is coming off, it's time that you thought about getting a new pair of grass cutting shoes. While there isn't a specific type of shoes designed for grass cutting, you don't want to be wearing your basic tennis shoes while doing yard work. 
QUICK COMPARISON: Our Top 3 Picks For Shoes for Cutting Grass
You'd be surprised to learn about the extensive range of unique niches for grass-cutting shoes when you begin your search in the market. To help you out, we're going to be reviewing the top 7 best picks when it comes to shoes for cutting grass. We will also share some of the important features and considerations you must account for when shopping for shoes for cutting grass. 
Best Shoes for Cutting Grass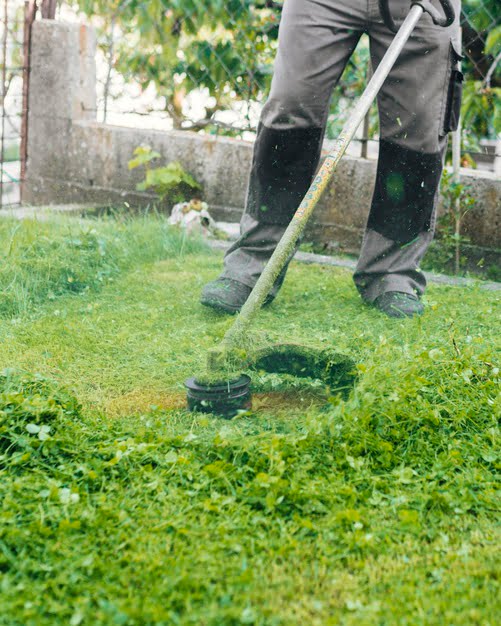 Let us proceed to the best shoes for cutting grass, after the list we will discuss all the features you must consider when shopping for shoes for cutting grass comfortably, with that out of the way, it's time that we start reviewing the best options out there.
Keep in mind that all these shoes are great options for grass cutting. At the end of the day, it all comes down to what shoe is the best fit for you and allows you to comfortably cut grass in your lawn.
1. Best Shoes for Cutting Grass – KujoYardwear
KujoYardwear is a company that exclusively designs footwear that is meant for yard work. It's no surprise to see these shoes take the top spot on our list. The company has been founded recently, and the main goal of the brand is based on their motivation to help complete yard work without worrying about bad traction or wet feet. The KujoYardwear is the complete shoe for yard work as it does everything required from footwear that makes cutting grass comfortably easy for you.
Special Features
The standout features of the Kujo are that they boast of spectacular design and use water-resistant materials which make them more breathable as well. You don't find this combination in most shoes but the KujoYardwear has made it possible. Kujo has also added an SPU toe that is waterproof and durable.
The shoe also has a standard EVA midsole that offers additional comfort with the premium inner sole. Last but not least, you get an anti-microbial liner on the shoe which guarantees that you won't need to worry about smelly shoes after a long day of cutting grass in the lawn.
Pros
Breathable mesh upper

Great cushioning

Durable rubber on the outside

Anti-microbial liner

Toe made of SPU
2. Most Durable Shoes for Cutting Grass – Merrell Men's Moab 2
Sale
Merrell is a company that primarily deals in manufacturing hiking shoes. Since the rigors of yardwork on shoes are similar to that of hiking, this pair of shoes is ideal for grass cutting. We think that the Merrell Men's Moab 2 are the most durable shoes for cutting grass, out of everything that we've reviewed on this list. They're a great choice if you plan on edging or weeding your lawn. The upper has got a covering of suede leather which is the main reason behind the durability of the shoe.
Superb Engineering
The suede leather on the upper is a genius idea. The shoe is also breathable, as it has been interlaced with mesh. However, this means that the Merrell isn't waterproof but they are water-resistant to some extent. The Moab 2 has impressive engineering, as it has a closed-cell tongue and bellows that reinforce the entry points of water getting into the shoe. You also get plenty of control and traction with the Vibram TC5+ and the protective rubber toe cap.
Pros
M Select ™ DRY technology

Protective rubber toe cap

Vibram TC5+ sole

Bellows, closed-cell tongue

Upper made of mesh and suede
3. Best Waterproof Shoes for Cutting Grass – XTRATUF
Sale
XTRATUF is a company that primarily deals in manufacturing shoes designed to be worn in marine settings, so you'll be surprised to see them on this list. However, they make all kinds of different boots and that's why we chose to highlight the XTRATUF Performance Series. You get highly technical boots in this series with superb protection from water and debris due to their higher cuts. However, these are mainly boots that you'd wear when wading in water since you don't have any option to tighten them with laces which may not be suitable for a lot of people looking for shoes for cutting grass.
Complete Dryness
These types of shoes aren't going to comfortable for a lot of people, but one thing that they do guarantee is complete dryness for your foot. They offer full waterproof protection and that's mainly because the boots are made from 100% rubber. It is completely sealed to prevent water from getting into the boot. The XTRATUF Performance Series also provides superb traction, as it features a chevron tread which is ideal for indoor use. Your feel will remain dry and cool with the XpressCool lining; it offers a decent amount of microbial protection.
Pros
XpressCool lining

Slip-resistant outsole

Made of 100% pure rubber

Higher cut

Waterproof boot
Cons
Can't be tightened or laced up 
Sale
Everyone is familiar with Adidas; it is among the most respected and well-known manufacturer of sports shoes. Most people do own a pair of old Adidas shoes which can be used for cutting grass. You can buy a less expensive pair of Adidas shoes specifically designed for cutting grass. The great quality of the Adidas Men's Tech Response shoes is that they are lightweight, breathable, and have a soft sole, which allows you to comfortably cut grass.
Superb Feel
The shining light of the Adidas Men's Tech Response shoes is that they offer a great feeling when you're wearing them. These shoes are perfect for tackling landscaping and yard work, and you don't need to worry about water getting inside the shoes as well. The Tech Response shoes also offer a superb combination of TRAXION grip and THINTECH tread, which allows you to transition seamlessly from the ground to the floor. Apart from that you also get supreme comfort with the Cloudfoam sock liners.
Pros
Cloudfoam sock liners

THINTECH and TRAXION grip

ADIWEAR outsoles

Lightweight shoe

Upper made of mesh and microfiber leather
Cons
Not a water-resistant shoe 
Sale
A lot of people will consider it a sin if you wear your Timberlands when out cutting grass, but these boots were mainly designed to be used as work boots. The Timberland PRO Pit Boss is the ideal work boot as it comes with a steel toe for protection against heavy machinery, wheels, and blades. That's necessary protection you'll need if you're involved in commercial landscaping jobs.
Superb Build
Apart from the safety offered to users from the steel toe the Pit Boss boots provide you with the signature Timberland thick rubber sole and classic leather upper. With these two features combined, you get one of the most durable shoes for cutting grass, and you can take advantage of the patented comfort suspension technology, which elevates these boots to another level. However, you should note that the Timberland PRO Pit Boss is heavier than any of the other shoes we have reviewed in this list.
Pros
Comfort suspension technology

Upper made of leather

Steel-toed boot

Sole made of thick rubber

Higher cut
Sale
Keen is one of the newest shoe manufacturers on our list but they've managed to establish a stellar reputation for designing high-quality footwear. They first introduced 'protective sandals' but nowadays Keen manufactures the safest and most durable footwear on the market. Their Braddock shoes come with the best steel-toe for cutting grass, but they're also the most expensive pair on this list.
Outstanding build
The major stand-out point for Keen's shoes is the steel-toe which has a fully wrapping cup for the outsole as well. The patented KEEN Grip Technology on the outsole ensures that you don't need to worry about traction whether indoors or outdoors. The Braddock's upper is made from durable and thick nubuck leather with a TPU shank, thick seals, and a PU heel for greater flexibility.
The Braddock also boasts a metatomical footbed with the most responsive and comfortable inner soles in a working shoe reviewed by us.
Pros
Upper made of nubuck leather

Full wrap protection

Metatomical footbed

KEEN. Grip outsole

Steel-toed shoe
Cons
Most expensive shoe on this list 
7. Best Budget Shoes for Cutting Grass – Crocs Classic Clog
Sale
Whenever you're discussing less-expensive shoe options for yard work, you're bound to bring up the Crocs at least once in the discussion. Crocs are one of the most polarizing shoes on the planet due to their outrageous designs, but they prove to be useful in a lot of ways. One of the most important features of the Classic Clogs is their price, as they're the cheapest product we've reviewed. This makes them the best budget shoes for cutting grass, even though most people wouldn't choose to wear them.
If you are thinking about getting the Classic Clog, you should know that these shoes aren't designed for heavy-duty landscaping work since they don't provide you with adequate protection.
All-Round Capabilities
Crocs are a great shoe to have for various kinds of chores and outdoor work. They provide you with a casual experience in the yard. If you're talking about comfort, the Classic Clogs are easily the most comfortable shoes on this list since they're designed to provide comfort to the user. You can also choose to wear them with or without socks and are waterproof as well. The open design of the Crocs makes them breathable but leaves you without protection. They're also lightweight so you won't be fatigued when wearing crocs and cutting your grass.
Pros
Waterproof shoe

Most breathable shoe

Most comfortable shoe

Lightest shoe

Least expensive shoe
Cons
Not enough ground clearance

Less haul capacity of just 6-cu.ft. of capacity

Small size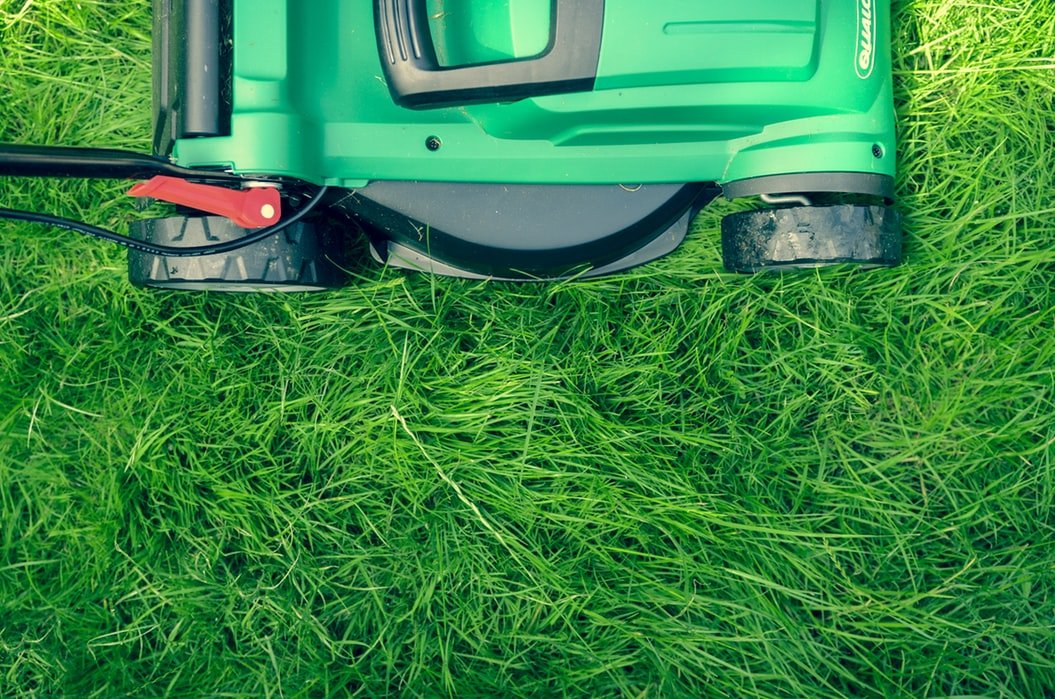 Buyer's Guide for Best Shoes to Cut Grass In  
When you're looking for the best shoes to cut grass in, there aren't a lot of important features to look for but you must pay attention to the basics. We have outlined a few of the crucial ones to help make it easier for you to stop for the best shoes to cut grass in. Here's what you must consider:
When it comes to choosing shoes for cutting grass, one of the most important features you need to look at is the outsole of the shoe. This determines the traction the shoe is capable of on grass. The material of the outsole, along with the tread, is either going to make it easier or difficult for you to get a stable footing when you're cutting grass. The best option out there are shoes with soft-tip cleats that have been designed by manufacturers to provide greater traction over soft ground.
You should look to buy shoes that have an outsole made of hard rubber, rather than choosing one with a gum rubber outsole. This is mainly because gum rubber doesn't provide you with great traction outdoors since it's too soft to withstand the rigors of daily outdoor work.
One of the most important things you need to be looking for when buying shoes for cutting grass is whether they can withstand the abuse you'll put them through. Therefore, try looking for shoes that will be suitable for other outdoor work, instead of specifically looking for shoes to cut grass in. When it comes to the upper material of the shoe, the safest choice would be to go with leather, as it is waterproof and extremely durable if it is sewn and sealed properly.
However, leather isn't light by any means, especially when you compare it with modern synthetics that are used in shoes today. Even though synthetic materials offer great durability, they can't match the durability offered by leather. Another thing you should consider is the design of the upper which can enhance features of the shoes in various ways, like making it more breathable, more water-resistant, or more durable.
How high the shoe goes up the leg is known as the cut; this also refers to the point where a standard shoe transitions from a normal shoe and turns into a boot. A lot of people used to cutting grass prefer having shoes with higher cuts than normal, as this prevents debris and water from getting into the foot and protects the lower leg. However, high cut shoes don't tend to have great breathability and restrict mobility somewhat.
Alternatively, a lower cut shoe is going to be designed to be more comfortable and lighter, but then it doesn't provide you with protection against water and debris getting inside the shoe. Therefore, it comes down to personal preference, as you'll need to sacrifice one thing to gain other benefits.
The toe of the shoe isn't the biggest consideration especially when you're choosing shoes for cutting grass since such shoes are considered work shoes. However, the equipment used for cutting ground is dangerous and may injure you if you're not careful. Therefore, you must look for shoes that are designed to protect your foot from any accidents. That's where a steel-toed boot is a good option; but the only problem you'll face with them is that they're very heavy and you'll quickly feel fatigued when you're wearing them, compared to other types of shoes.
Shoe For Grass Cutting Conclusion
There is no shortage of variety out there when it comes to choosing shoes for cutting grass comfortably, and we've 7 of the best options available in the market. However, what you end up choosing depends on your approach towards cutting grass and your shoe preference. The KujoYardwear is our top choice for people but the XTRATUF is a better choice if there's more water involved.
If you're looking for cheaper options, the Adidas and the Crocs are suitable choices even if they don't offer much protection for your feet. On the other hand, if you're looking for shoes that will allow you to handle professional-grade yardwork, the Keen and Timberland are the best options.
Related Articles
5 Best Self-propelled Lawn Mowers
The 5 Best Lawn Mowers for St Augustine Grass
Best Lawn Edging for a Legendary Garden
4 Best Walk Behind Brush Cutter 
13 Best Trimmer Lines | Multi-Sided, Round, Square, Twisted & Serrated
8 Best Dump Cart for Lawn Tractor & ATVs
How Long After Grass Starts Growing Can You Mow It?
Does Grass Seed Go Bad | Expiration Dates Explained
How to Get Rid of Pampas Grass