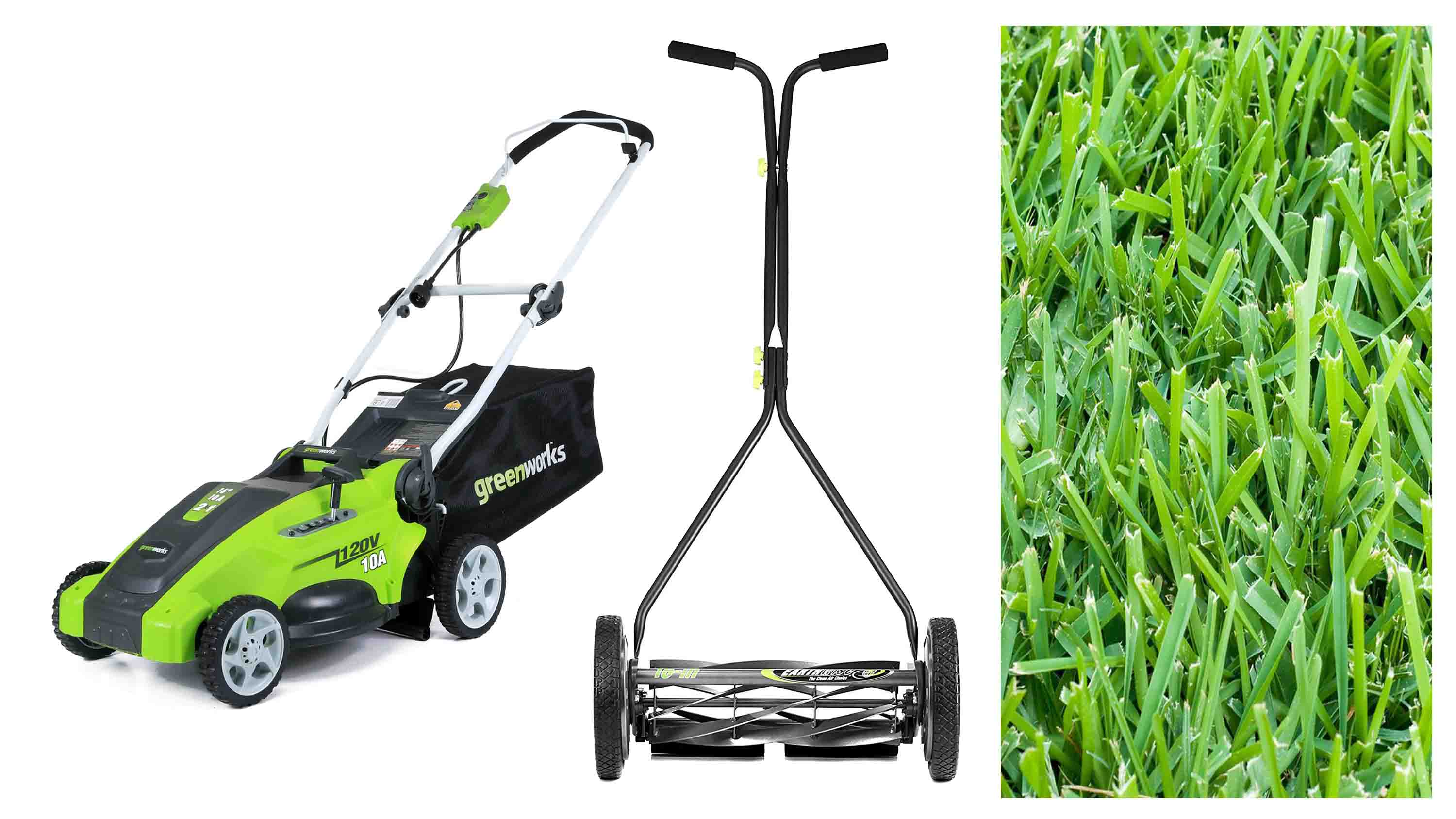 Why we have reviewed 5 of the best lawn mowers for the St Augustine type of grass in this guide you are asking? 
Well!
A beautiful lawn can entirely change the overall aesthetics of your garden! 
There is just something incredibly soothing about a green and well-maintained lawn that totally makes up for the time and energy spent on up keeping it. 
This is especially true if you happen to own a unique type of grass such as the St Augustine Type. The St Augustine grass is one of the most visually pleasing types of specialty grass that you can get for your lawn. But as is the case with all unique type of grass, they require a bit more maintenance, and the right kinds of equipment to ensure they look their best! 
If you happen to own the St Augustine type of grass, it's a good idea to choose a mower that can efficiently mow this type of grass without messing the look up! 
That's why we have reviewed 5 of the best lawn mowers for the St Augustine type of grass in this guide. So if you're looking to get yourself a good quality lawn mower, we recommend you to go through this guide carefully before making your decision. 
So let's get started! 
Best Lawn Mower for St Augustine Grass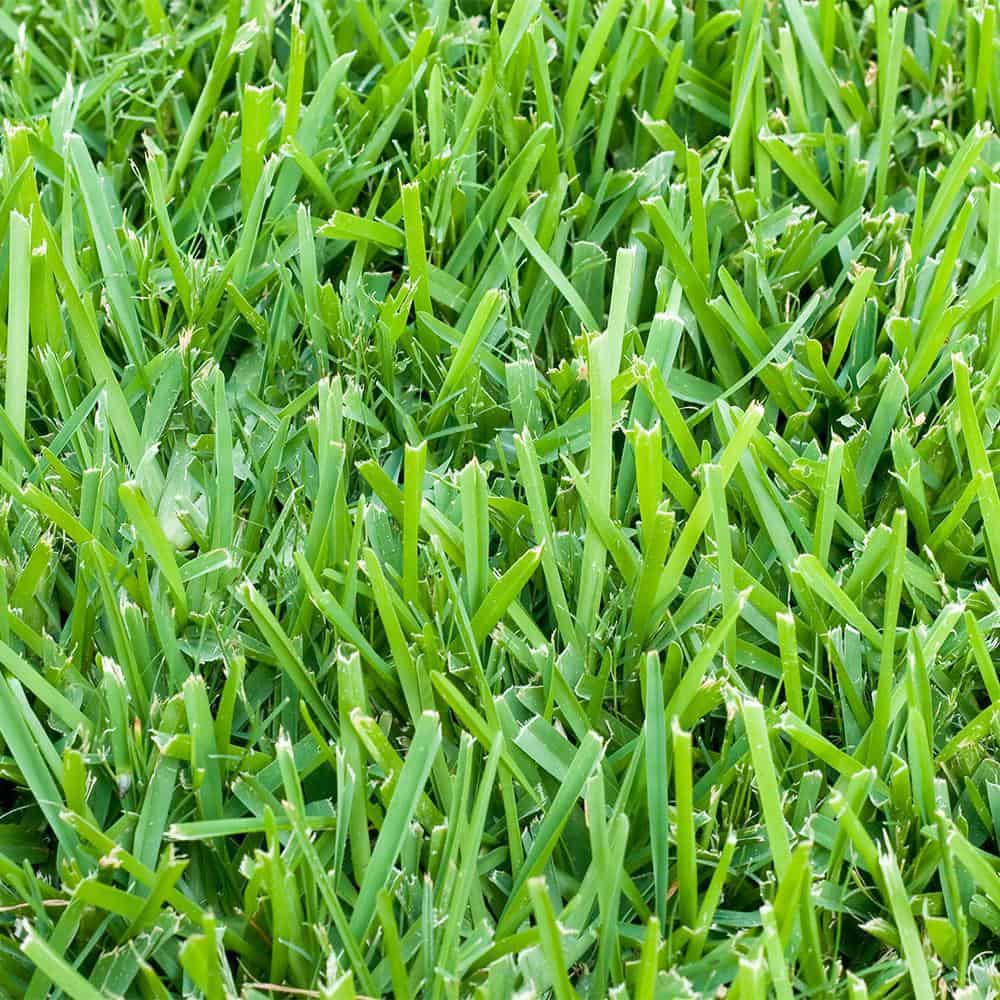 Greenworks is a brand that takes great pride in the fact that their entire line of garden maintenance products leave no carbon footprint and are totally eco-friendly. With that said, their products are also top-notch and makes no compromises when it comes to performance.
The 25142 16-Inch 10 Amp Corded Lawn Mower by the brand is top in our list of the best mowers for St Augustine grass thanks to a wide host of features at an incredibly affordable price!
Experience
While testing out this 10 Amp Lawn Mower by Greenworks, we were really impressed with the compact design and the ease with which we were able to maneuver the mower through the lawn. Unlike a lot of the bulky mowers out there in the market, the compact 16-inch cutting deck was incredibly convenient and is especially great if you have a lot of narrow spaces in your lawn. 
It also features a powerful 10 Amp motor which can easily cut through the toughest of grasses, and when combined with the 5 height-adjustable blades it comes with, mowing your lawn doesn't feel like a chore anymore!
Verdict
If you're planning on ditching your age-old archaic lawn mower and moving on to a much more efficient and feature packed one, the Greenworks 25142 16-inch Lawn Mover should be your first choice. The ergonomic design, combined with the powerful motor and adjustability will ensure you're fully equipped to mow through any lawn that you face!
Pros
Extremely compact and lightweight 

Rear and mulch discharge ability 

Eco-friendly 

Not suited for hilly or uneven terrain  
Cons
Handle design could have been better 

Not recommended for vast sized lawns 
Sale
If you're are tired of having to manually sharpen the blades on your lawn mower after every few mowing sessions, then the Fiskars StaySharp is a mower worth considering. This is especially recommended if you're a commercial landscaper or you happen to own a large sized lawn that takes quite a while to trim everything up.
Experience
The first thing we noticed soon as we pulled the Fiskar StaySharp out of the box was that it looked incredibly simple and low-tech. That is because this is a reel mower that does not have any wires or battery packs, and hence does not require any sort of charging, oil or gas. Even then this mower comes packed with nearly twice the cutting power of most ordinary lawn mowers in the market.
The cutting height was easily adjustable between 1 and 4 inches, which is great for the St Augustine type of grass. The most impressive feature that we observed while using the mower was that it remained remarkably stable, even when we were mowing uneven areas. The only real drawback that we noticed on the StaySharp was that assembling the mower out of the box can be a little confusing.
Verdict
The StaySharp lawn mower by Fiskars is an excellent choice for all those of you who are looking for a simple and low maintenance mower for your garden. Not only will you be saving money on power and gas, but you'd also be doing your part in not polluting the environment!
Pros
Requires no charging, oil or gas  

Compact and foldable which means it needs very little storage space 

Adjustable blades up to 4 inches

Low maintenance 
Cons
Assembly is a bit confusing  

Not suitable for the taller and more robust grass types 
Sale
At the third spot in our list of the best lawn mowers for St Augustine grass is yet another reel mower for all those of you looking to cut out the hassle of changing blades and other maintenance issues that come along with motorized mowers.
The Earthwise 1715-16EW Push Mower is a simple and budget-friendly solution for all your mowing needs.
Experience
Unlike a lot of other reel mowers, assembling the 1715-16EW Push Mower was incredibly easy and hassle-free. The instructions on the manual were simple, and we were all set to cut grass in no time!
The mowing experience was even better as this push mower features a 7 blade, 4 Spider ball bearing reels which snips the grass like scissors in an extremely efficient and smooth manner. Not only is that a pleasant experience, but it also helps in avoiding issues insects and diseased grass.
It comes with rollers on the back which helps in maintaining stability in uneven terrain and is incredibly lightweight. This model by Earthwise is specially designed to cut low growing creeper grasses, such as the St. Augustine type, but is not recommended for taller grass types.
Verdict
The Earthwise 1715-16EW Push Mower is highly recommended if you have a small to medium sized lawn with any low growing grass types. These are practically maintenance free, lightweight, eco-friendly and are extremely efficient at cutting grass.
Pros
Extremely easy to assemble 

Requires no battery, gas or oil 

Adjustable height between ½" to 2 ½ " along with an adjustable 7-section roller 

Ergonomically designed handles to reduce stress on hands 
Cons
Not ideal for taller grasses 

Has no mulching or bagging 

Ergonomically designed handles to reduce stress on hands
The GreenWorks 27022 Dethatcher is much more than just your ordinary lawn mower; it comes with the added utility of being a dethatcher. This is for all those of you who struggle with a ton of naturally occurring debris on your yards, such as leaves, twigs, and roots that can potentially mess up your lawn.
Dethatching removes such debris and promotes the healthier growth of grass stems, making your lawn look greener and cleaner!
Experience
The GreenWorks 27022 Dethatcher performed incredibly well throughout our testing session. In spite of the full range of features and utilities which might seem complicated, it was quite simple to use and was extremely efficient at both cutting the grass and removing debris!
The thatching mechanism was by far the most interesting feature of the mower, making use of a slew of vertically lined tines which pick up the thatch from the bottom layer of the lawn surface.
It comes with a powerful 10-amp motor, which might not be the best for large sized lawns but certainly does the trick for a small to medium sized one. Although the mowing experience was pretty decent, a significant drawback of these mowers is that you'd need to use the right extension cord along with the right outlet or you might see your mower facing severe overheating issues.
Verdict
The GreenWorks 27022 Dethatcher is an excellent choice if you're looking for the additional utility of dethatching while mowing your lawn. It is simple and efficient but struggles when it comes to thick masses of grass. For the St Augustine type, however, these things will surely do a fantastic job.
Pros
Has a 14-inch dethatching width 

Lightweight, ergonomically designed and user-friendly 

Leaves no carbon footprint

4-year warranty 
Cons
Comes with no collection bag 

Needs an extension cord 

Not recommended for thick masses of grass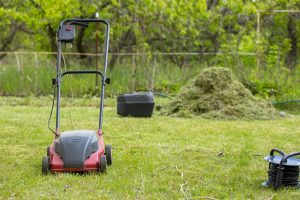 Guide for Mowing and Maintaining your St Augustine Grass
If you are passionate about gardening and wish to keep you're your lawn in perfect shape throughout the year, choosing the right lawn mower is just the first step. There are a few simple guidelines which when followed, can give you outstanding results and keep your lawn looking fresh and green!
Here are a few simple tips which you can follow to keep your St Augustine grass in perfect shape!
Preventing Lawn Diseases – The St Augustine type of grass can be quite prone to infections that cause unattractive brown patches on your turf. This can be avoided to a large extent by cutting the grass at a greater height and aerating your lawn. You should also make sure not to fertilize when there is an ongoing outbreak and using fungicides when necessary.
Regular Mowing – For the St Augustine type of grass, it is more important than most other species to be consistent with your mowing and doing it at regular intervals. The recommended frequency is once a week during the grasses' active growing months. This not only prevents excessive thatch from accumulating on your lawn but also helps with the overall health of the growing grass. It is recommended to keep your lawn between the heights of 1 and 3 inches.
Proper Fertilization – A good quality fertilization program is of utmost importance to keep the St Augustine type looking at its best. Fertilizing your lawn every 3-4 months with a good quality product can do wonders for your lawn.
However, it is vital to keep in mind the recommended rates of application as suggested by the manufacturer and not overuse fertilizers. Starting fertilization about a month before the winter begins usually provides the best results. You can also consider using wetting agents twice a year to keep the soil beneath your lawn in good health.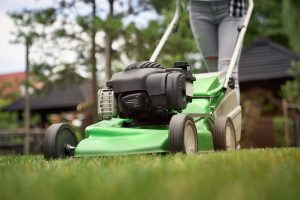 Lawn Mower for St Augustine Grass Conclusion
A great looking lawn is always worth putting in some extra effort, and when done with the right tools and knowledge, it all becomes extremely easy. A good quality lawn mower that packs the right features is indispensable if you wish to keep your garden looking in perfect shape! 
We hope that we've been able to help you out in choosing the right lawn mower through this guide. 
Related Articles
13 Best Broadleaf Weed Killer for Lawns & Gardens
5 Best Self-propelled Lawn Mowers 
6 Best Electric Start Self Propelled Lawn Mowers of 2023
Best Lawn Edging for a Legendary Garden
4 Best Walk Behind Brush Cutter
11 Best Battery Powered Lawn Mowers
How to Sharpen Reel Mower Blades?
Zero Turn Vs Riding Mower, Differences & Best Solution for 2023
Who Makes The Best Lawn Mower Engine Today?
How to Clean the Lawn Mower Carburetor Without Removing It?
13 Best Brushless Cordless Lawn Mower
9 Best Small Riding Lawn Mower
How Long After Grass Starts Growing Can You Mow It?
Does Grass Seed Go Bad | Expiration Dates Explained
Where to Find Good St. Augustine Grass Seed & How to Grow It