This product is discontinued in the market and not available in any e-commerce website.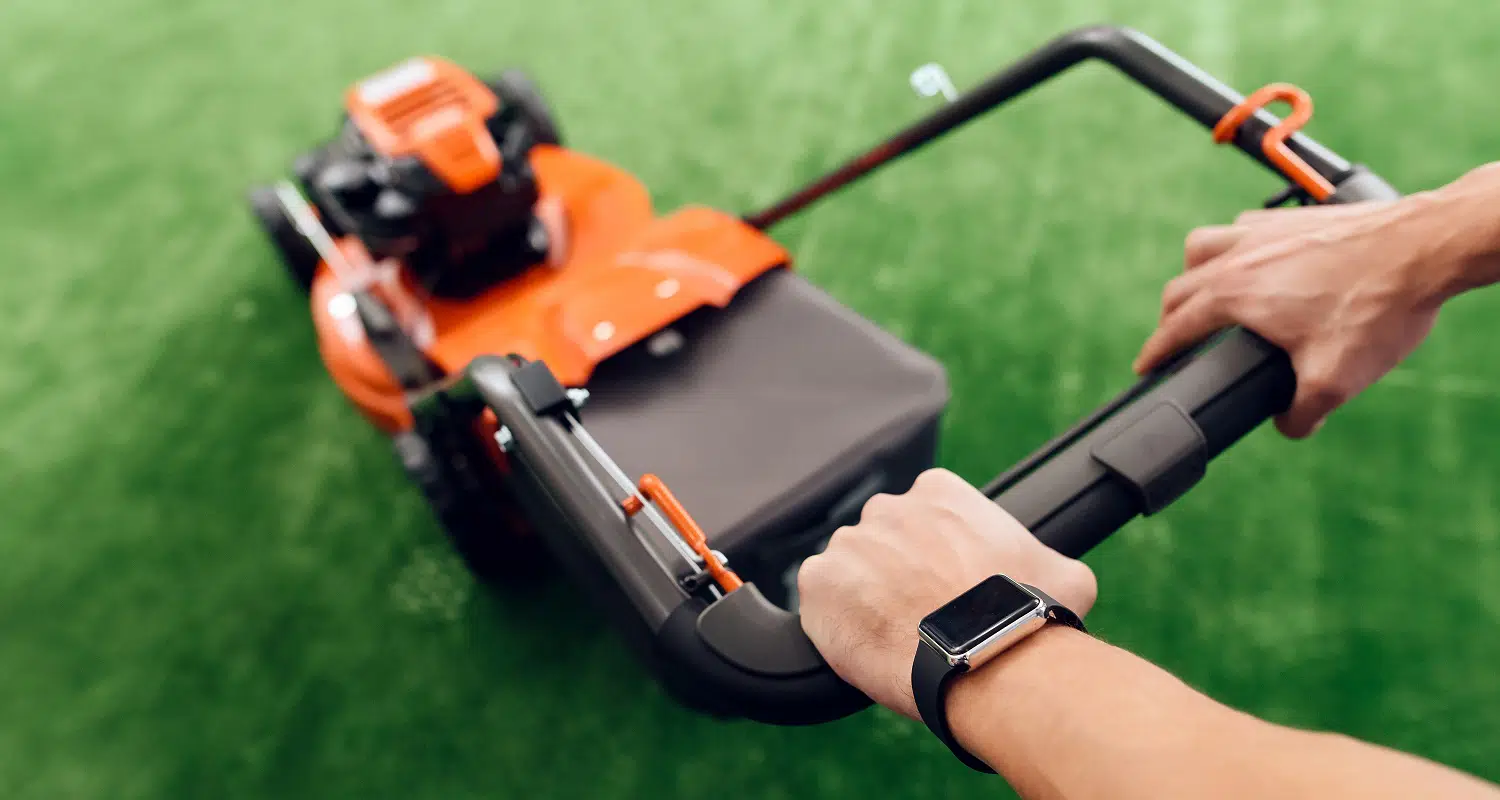 Stalling engines, frequent malfunctions, inadequate grass-cutting efficiency - do any of these embarrassing situations sound familiar? If yes, then it's time to upgrade your lawn mower!
Anybody who's truly passionate about DIY home renovation/improvement isn't a stranger to the tedious hassle of yard maintenance. And that's why lawn mowers are becoming a must-have gardening tool for every American household.
However, it's not easy to find a reliable product at an affordable budget in the market these days. It's also the reason why most of us end up paying higher maintenance costs to cope up with a cheap impulsive purchase.
Speaking of reliability, we've recently tested the Troy Bilt TB230 lawn mower, one of the best-selling products these days. Keeping it short, if you're searching for a long-lasting machine at a negotiable price tag, then it should be your go-to option.
Now, without any further ado, let's get into the deets!
Troy Bilt TB230 Review
One of the main reasons why Troy Bilt products sell like hotcakes is because this brand never compromises with performance and durability to cut down on costs. The TB230 comes equipped with almost every feature you'd want in your ideal lawn mower, and even more. To be more precise, here are the key features that set this product apart from every average, low-priced lawn mower.
Design and Build Material
When it comes to purchasing tools as expensive as lawnmowers, it's wise to play safe and opt for products that offer higher user convenience and durability. Fortunately, this product has it all covered with its durable all-steel construction body. It gets even better as the manufacturers provide a set of all-metal axles for wheels, extending product life a bit longer. 
Speaking of its intelligent design, this product features a front-wheel-drive setting that rids the users from the stress of motor resistance. As a result, it becomes easier to turn the machine around for a comfortable lawn mowing experience. Also, big ups to its 11-inch wheels for providing optimal maneuverability even in the roughest of terrains.
Furthermore, it offers an extended deck to create a higher vacuum, which makes room for higher grass circulation. This feature isn't commonly found amidst medium-duty lawnmowers, which makes the TB230 a tad more special.
Last but not least, its single-lever control feature has impressed us with the user convenience it offers by letting us adjust the cutting height with ease.
Motor Efficiency
For those who are tired of average-performing lawnmowers, the TB230 features a beast of an engine that will make you forget about frequent motor malfunctioning problems. In brief, this product is built in collaboration with Briggs & Stratton co., which is the secret behind its powerful 163cc OHV motor. Most of the buyers have rated it quite high in terms of motor efficiency for delivering high-end performance consistently.
However, the cream of the crop here is Troy Bilt's patented ReadyStart technology, a breakthrough feature that solves one of the most common lawnmower issues. Thanks to this feature, turning this machine on is guaranteed at the very first, or at most, the second attempt. Although most of lawn mower engines require being choked from time to time, this product gets the job done with a single pull.
Also, the brand promises to service the product for free if it isn't on by the second attempt, which speaks volumes about its reliability. If you value user satisfaction, then this model should be your go-to pick.
Triple Action Mulching Ability
As customers, we're typically inclined towards products that offer higher versatility, and that's why this Troy Bilt model stands out as an efficient one-for-all model. It raises the bar too high for mulching ability with its advanced settings, giving itself the upper hand over most of its similarly-priced alternatives in the market.
To put it simply, the TB230 features a triple-action mulching setting that lets you customize the yard maintenance session at your comfort. If you're in the mood for some typical mulching, this product is one of the most appropriate options to consider. However, if you're in a rush to get it done quicker, change its settings to side discharge mode for a faster mowing experience.
Also, its rear bag feature comes equipped with a 1.8-bushel grass catcher capacity. This feature reduces the amount of generated waste that isn't caught by the trash bag. Consequently, you have to clean lesser clippings by yourself later on, which makes lawn mowing an appropriate pastime for your lazy weekends.
Advanced Secondary Features
Coming on to its secondary features, this product comes with a variable speed control feature. This feature allows for covering a larger cutting area within a short time, which is quite amusing for a medium-duty machine. Also, not to forget, its squeeze-grip lever helps the model in offering 100% user control, making it quite suitable for beginners with no prior experience.
Furthermore, this product gets a thumbs up for its ease of use, which is supported by numerous features. But, most importantly, we're a fan of its advanced blade control button that comes in handy at stopping the machine and its blades at one click. So, in case you need to halt urgently while mowing the lawn, it won't be necessary to turn the device off completely.
Not to forget, the TB230 is one of the most efficient self-propelled products in the market these days. For those who aren't familiar with this category of lawnmowers, these are a lot more self-sufficient in comparison. As a result, you need to use very little manual power to push it around the property, which is a lot more convenient.
Last but not least, the manufacturers offer an extended 2-year warranty period with this product. However, if appropriately maintained, multiple buyers have claimed that it can last for around 6-8 years without malfunctioning even once.
What Could've Been Better?
Nothing is perfect, and similarly, the TB230 also comes with a few limitations of its own. For starters, this product may appear a tad short for anyone above 6'. It's because its handle is merely 38 inches high, and doesn't come with sufficient adjustment settings.
Furthermore, it could've been a little better if the trash bag were a bit larger, considering its wide body. However, the more significant issue to worry about here is that the product doesn't offer sufficient traction due to its front-wheel-drive mode shenanigans.
Pros
163cc Briggs & Stratton engine

1.8-bushel grass catcher capacity

ReadyStart technology

Triple action mulching setting

2-year warranty period
Cons
Inadequate traction efficiency

Small trash catching bag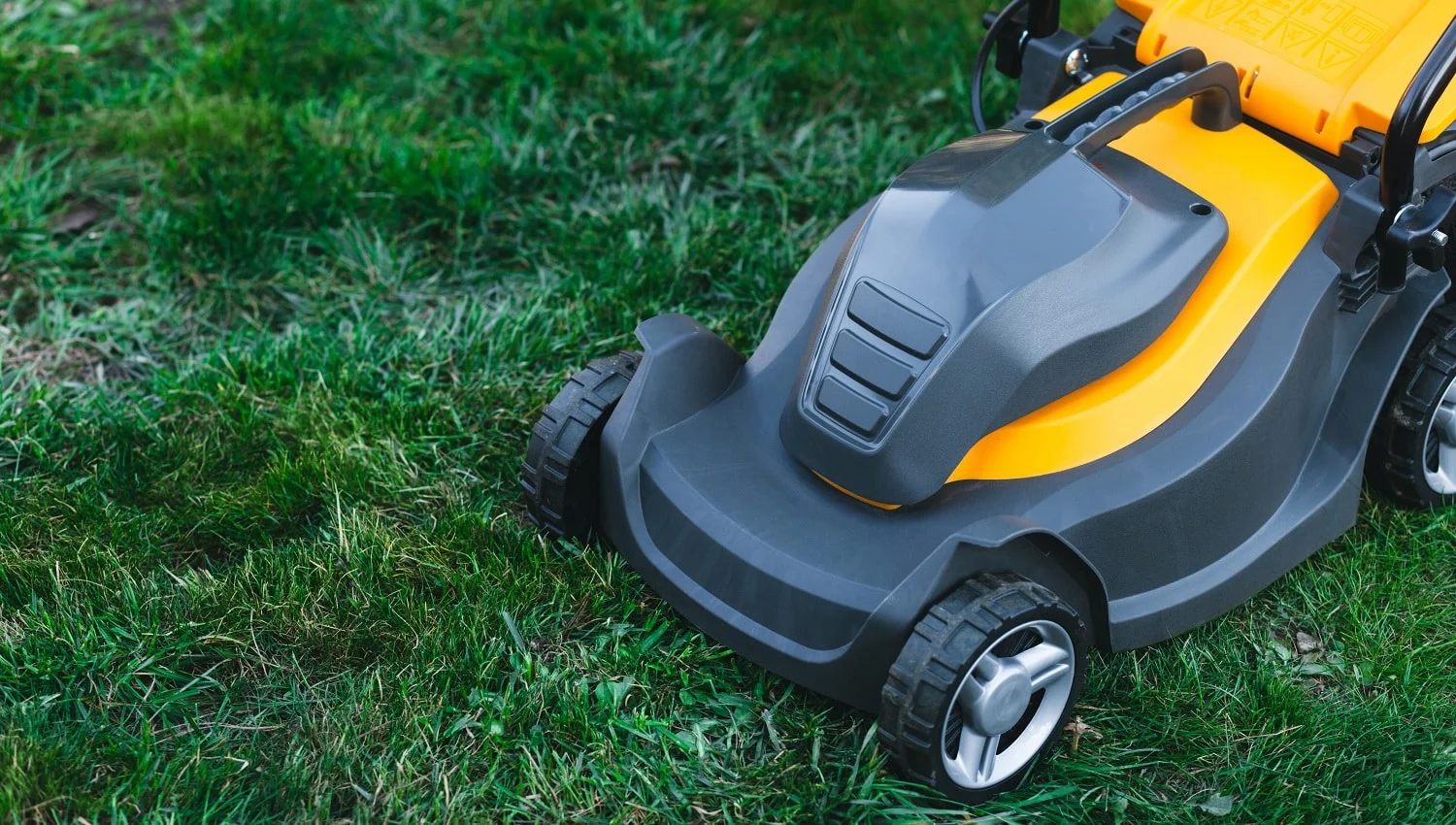 Troy Bilt TB230 Verdict
Lawnmowers are slowly becoming a necessary addition to make our lives more comfortable, and everyone's always on the lookout for a sturdy and long-lasting model for the best value. Speaking of which, Troy Bilt is the ideal brand for anyone who's searching for mid-range mowers under a bargain-basement price tag.
Even though finding reliable models isn't a walk in the park, one can rely on this product with their eyes closed. On that note, we'll take your leave for now, but we promise to return soon with more fun reviews.
Till then, stay tuned!
Related Articles
5 Best Self-propelled Lawn Mowers
The 5 Best Lawn Mowers for St Augustine Grass
Best Lawn Edging for a Legendary Garden
4 Best Walk Behind Brush Cutter
13 Best Trimmer Lines | Multi-Sided, Round, Square, Twisted & Serrated
13 Best Inexpensive Lawn Mowers For Small Yards
6 Best Electric Start Self Propelled Lawn Mowers