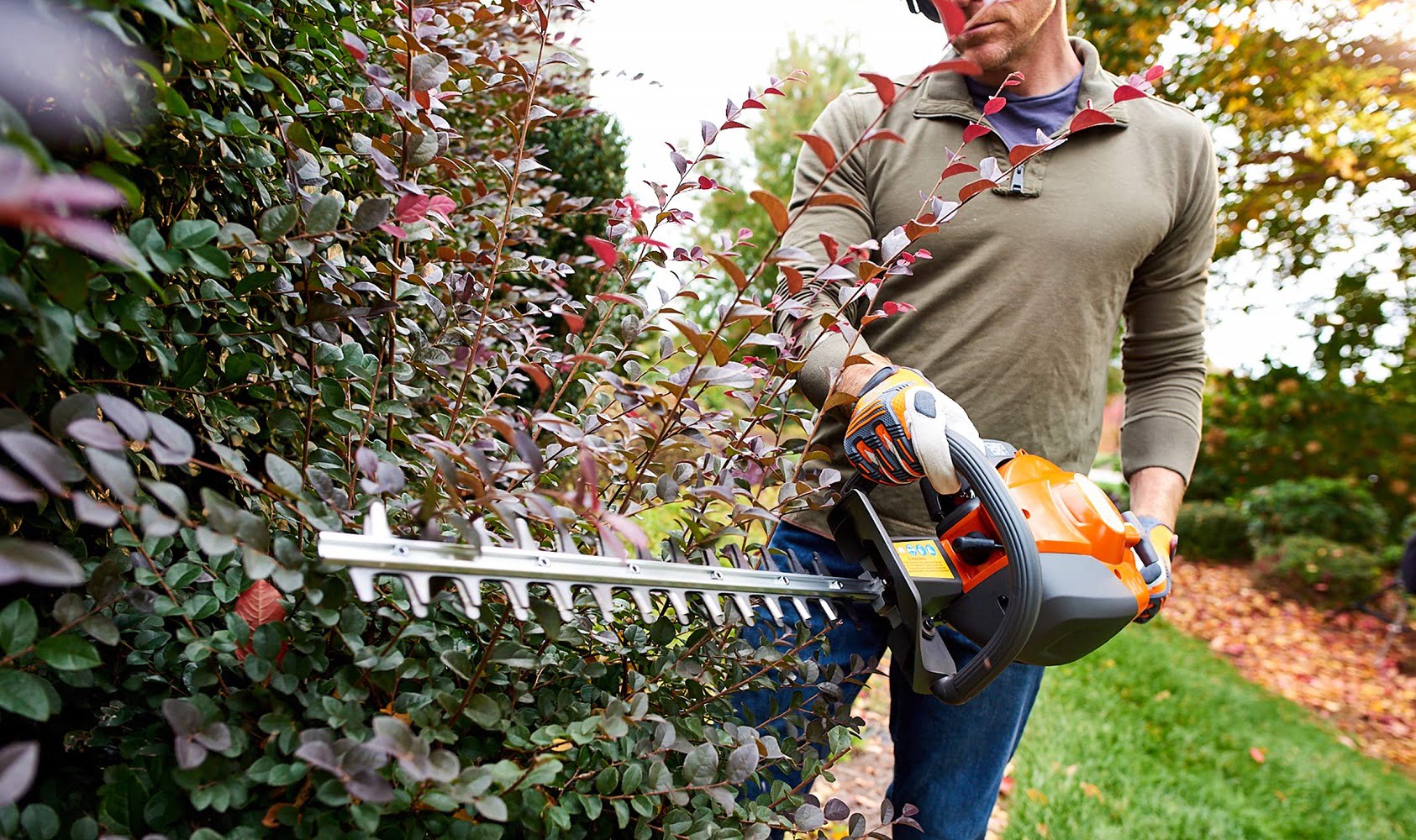 The thought of having a nice spruced-up lawn, garden or landscape is always exciting and looks closer to the proverbial concept of "home sweet home". It can't get better than breathing fresh air amid thick and colorful shrubbery right in front of your property in long and lazy summer afternoons. But whenever we think about such neat and clean vegetation spaces, we don't factor in the effort and sweat that goes into maintaining them. 
Apart from the time and effort they demand, you also have to put in a lot of money to make sure they continue to look the way it is looking right now. Getting fertilized soil, having pesticide treatments, and working with professional gardeners— all these things need some considerable fortune.  This is the reason why many homeowners put down their gardening projects after the initial excitement wears down. It's just that they are hit by the practical reality of maintaining a garden. 
However, there is a way to reduce down the cost of maintaining a garden/hedges/landscape i.e. gradually get all the equipment for which you hire a professional in the first place. You definitely need to pay some hefty upfront costs. However, you will be able to take care of your gardening needs all by yourself to keep it streamlined and cost-efficient. 
Gas hedge trimmer is one such tool; if you have it in your inventory, all the extensive sprucing up that you often dread will become a breeze. You no longer require manual shears and cutters that tire you out without providing the desired results. Similarly, you won't have to hire a contractor just because of a hedge hammer. In fact, owning a gas hedge trimmer means you can rent it out to recover its cost. 
In this buying guide, we are going to review five of the best gas hedge trimmer of 2023. If you are serious about your hedge-surrounded garden, then we would strongly recommend you to get one and sort out your sprucing up your routine once and for all. 
Best Gas Hedge Trimmers
1. Husqvarna 122HD60 – Best Gas Hedge Trimmer for Homeowners
Having a gas hedge trimmer doesn't always mean owning a heavy-duty, bulky cutter apparatus that is hard to handle and expensive to run. For homeowners particularly, lightweight options remain the best. In this context, Husqvarna 122HD60 is one of the best gas hedge trimmers available in the market right now. 
It only weighs around 11 pounds so every newbie can use it with quite an ease. Moreover, it operates with minimal sound output in spite of its 2-stroke engine. This feature allows you to use it outdoors without disturbing the entire neighborhood. It won't be wrong to say that Husqvarna has designed it for people who haven't used a powered hedge trimmer before since it is very easy to use and handle. 
Besides its easy-to-use features, you get all the functionality that you look for in any gas-powered hedge trimmer. Its 21 CC, 2-stroke engine is good enough for every trimming task that your garden requires. If we compare it with other hedge trimmers, then there is nothing extraordinary about its motor. However, the 23-inch dual-sided blade does the trick. This is where Husqvarna 122HD60 stands apart among similar models from other manufacturers. 
While the long blade length takes care of large hedge and twig sections in one go, its impressive rate of cuts [4050/minute] makes for slices that traverse through all vegetation thicknesses, given that they are green and not dried. 
Its Smart Start feature is another quality that makes it a perfect choice for non-professionals and hobbyists. The air purge system makes carburetor more efficient to provide hassle-free engine starts. 
If we talk about design, then Husqvarna 122HD60 has a sleek finishing and installed with vibration canceling dampeners to ensure maximum shock absorption for better control. An adjustable rear-handle is also given to make sure you can hold the trimmer in the optimal position. 
Pros
Extremely lightweight 

Extended blade length 

Easy to start and stop 

Comes with 2-year manufacturer warranty 
Cons
Without any outer cover, this sharpener is not suitable for kids
Verdict
The lightweight and light motor but with a dual-sided extended blade and features like least noise output, anti-vibration, and shock-absorbing dampeners, it is quite clear that Husqvarna 122HD60 is designed for homeowners who have to trim their landscape hedges and shrubs. 
2. Tanaka TCH22EBP2 – Best All Around Gas Hedge Hammer
Tanaka might not be a household name in manufacturing power tools like Husqvarna. However, it has hit it out of the park with its TCH22EBP2 gas-powered hedge trimmer. It won't be wrong to say that it is one of the best gas hedge trimmers in the market today, equally good for fulltime professionals and weekend landscapers.
Tanaka TCH22EBP2 is a 21.1-CC engine with an impressive 24-inch reciprocating blade; its push-and-pull mechanism can easily slice through thick shrubbery. However, it's not meant to cut through dry timber. You might be able to shed some brown stems but this sloppy use will damage the teeth of the trimmer's blade.
On the design front, Tanaka TCH22EBP2 looks like just any modern gas hedge trimmer. It features a five-position handle with an ergonomic design so users can adjust it the way they want to use it. Even though it has the same old pull-cord mechanism for ignition, the S-Start feature makes manual starting quite convenient.
The best thing about Tanaka TCH22EBP2 is that its motor complements its impressive blade which offers the best trimming results.
There is one quality of Tanaka TCH22EBP2 that many people may not factor in during purchase. However, we consider it quite a winning feature and commend Tanaka to be thoughtful about it. The exhaust is forward facing. So, instead of firing all the smoke right beneath the nostrils of the user, Tanaka gives it off at a distance. This definitely reduces the degree of inhaling burnt out hydrocarbons while using a gas hedge trimmer.
Pros
Long reciprocating blades with the push-and-pull cutting mechanism 

Powerful motor that complements blades 

Produce lesser noise than most gas hedge trimmers 

Comes with an adjustable five-position handle for easy use
Cons
We can't call it a lightweight gas hedge trimmer 

Can only start through the pull-cord mechanism
Verdict
With a powerful motor and a long reciprocating blade, TCH22EBP2 is good and effective like any other heavy-duty gas hedge trimmer. On top of that, its ergonomic adjustable handle and easy start make it equally good for hobbyists as well.  Go for Tanaka TCH22EBP2 if you are looking for something professional but in a price of any household hedge trimmer. 
3. Poulan Pro PR2322 – Best Professional Gas Hedge Trimmer
Poulan offers some of the best power tools in the market and we can easily say it for Pro PR2322 gas-powered hedge trimmer too. It is yet another hedge trimmer that is equally good for professionals and hobbyists. 
The PR2322's 23 cc motor is the most powerful option that you will find on the block. This powerful motor when combined with 22-inch dual-sided serrated blades offers you an output that is good enough for all sorts of thick twigs and shrubs. The adjustable 3-position handle allows you to operate the trimmer for all tricky places with quite an ease. Looking to level the overgrown shrub with the window sill? No worries. Adjust the handle accordingly and trim it from a safe distance.
With all its beneficial features, some users consider it a bit bulkier. This will fall as a constraint for all those users who haven't handled a hedge trimmer before. Moreover, the rear-facing exhaust is another issue that might bother some people.
Pros
A powerful motor and a cutting-edge serrated blade 

Extra long handle with three-point adjustable handle 

Reasonable price 
Cons
A bit heavier for first-time users 

Exhaust could be placed at a better location
Verdict
Go for Poulan Pro PR2322 if you have some prior idea of how to run a motor-controlled trimmer through hedges and shrubs. Barring the bulkier body, the powerful motor and cutting-edge blades make it one of the best options on the block. Poulan Pro PR2322 can seamlessly go through all the thick green that comes in its way. At such a reasonable price, it's difficult to find any other trimmer with such power and blade configurations. 
4. Echo HC-152 – Best Gas Hedge Trimmer for Precision Cutting
Its bright Sunday morning, you wake up and get ready to tidy up the overgrown hedges. You pick the trimmer and pull the cord. As its motor growls, you suddenly remember that it ran out of fuel after last time's use. In such cases, with no gas at home, it is very likely that you will be weighed down by the classic Sunday procrastination and leave the trimming for the next weekend.
No products found.
The small fuel tank is a recurring 'design problem' in contemporary hedge hammers. It rarely happens that you are able to use the trimmer for two successive jobs in a single refill. Echo has especially taken care of this constraint in the HC-152 gas hedge trimmer. It features a 16.5-ounce gas tank that allows you to carry out multiple trimming sessions in a single refill.
Apart from this USP, Echo HC-152 has a powerful 21.2-CC motor with a 20-inch razor blade. This blade length is shorter than that of the models we have discussed earlier. However, it's not a shortcoming. In fact, the shorter blade is installed to provide users with more control of their trimming. A short blade length comes in really handy when you have to do the precision trimming. If you are into topiary, then this blade length is ideal to work with.
Like Husqvarna 122HD60, Echo HC-152 also comes with an air purge feature that increases the efficiency of the carburetor to offer you an easy start. There would certainly be a German word for the feeling when you are able to start the trimmer in a single pull. Air purge actually increases the likelihood of getting your trimming going in the first pull.  
Now, let's have some discussion on the shortcomings of Echo HC-152 hedge trimmer. To begin with, it's heavy. If you haven't gripped a hedge trimmer before, then handling Echo HC-152 can get quite tricky. Moreover, its rear handle doesn't have that versatile adjustment. It doesn't rotate and pivot the way rear handles of earlier reviewed trimmers work.
Pros
The compact blade size ensures improved control 

A well-built body with an ergonomic design  

Air purge features make pull-cord ignition a breeze 
Cons
Doesn't have an adjustable pivoted rear handle

It's a bit heavier than other hedge trimmers with similar configurations

Missing anti-vibration dampeners and shoulder harness
Verdict
Get Echo HC-152 if you are looking for a hedge trimmer that can do precision cutting to turn your vegetation into lawn art and doesn't need a refill even after extending use.   
5. Husqvarna 122HD45 – Best Household Gas Hedge Trimmer
Want to keep your weekend hedge trimming a pastime activity and not an errand? Then, consider buying Husqvarna 122HD45 because it is primarily designed for hobbyists. It's extremely lightweight (just a bit above 10 pounds) and the 18-inch dual blade is more than enough for taking care of all the boundary hedges of your property.
No products found.
Like other Husqvarna gas hedge hammers, 122HD45 also features a Smart Start technology so you can quickly get on with trimming instead of struggling with pull cord. Similarly, the presence of anti-vibration dampeners ensures that your shoulder doesn't experience the outstanding pull of the running trimmer. This also makes trimming of Husqvarna 122HD45 a fun outdoor activity rather than a gardening task that needs to be done.
Like all the best of the best gas hedge trimmers in the market, Husqvarna 122HD45 also features an adjustable pivoted rear handle that you can fiddle with it according to the task at hand. All in all, Husqvarna 122HD45 is great for use in gardens and landscapes where there is no extensive tidying up is required.
Regarding Husqvarna 122HD45's shortcomings, we genuinely couldn't find any. But if we start nitpicking, then its shorter blade length might be one. You may need to pass the blade from the same hedge surface more than once. Moreover, some users have also complained about some gas line malfunction as well. However, these issues don't take anything away from Husqvarna 122HD4's compact and efficient trimming.
Pros
Lightweight and compact size 

Short blade length helps with precision trimming and offer greater stability 

Anti-vibration dampeners 
Cons
Rubber gas line glitch 

Shorter blade is not ideal for large swathes of shrubs
Verdict
Husqvarna 122HD45 is a perfect choice for all those users who want a motor-powered trimmer for their property landscapes. However, with a 21.7-CC engine and decent blade length, a pro can use it for extensive trimming tasks as well. 
Gas Hedge Trimmer Buying Guide
Growing a hedge is the easiest gardening choice that you can make. But its maintenance and upkeep lie on the other side of the spectrum. Trimming and tiding up these vegetation walls to the right amount and balance is no mean task. While shedding their volume, one also has to make sure that the trimming doesn't go too far and you end up waiting for another month or two to get it back in shape.
Hedge trimmers are at the center of this gardening care, and especially the gas ones. They are more powerful and loaded with more features in comparison to any electrical variant. But as you can see from the above list, there is not a standard gas hedge trimmer to work with. Like any other electromechanical item, all gas hedge trimmers are designed to cater to different trimming needs.
Without having any prior knowledge regarding gas hedge trimmers, many people often end up with a wrong fit for their landscape. This short buying guide will help you in picking the right hedge trimmer model as per your unique landscaping needs.
Blade Type and Configuration
All the best gas hedge trimmers of 2023 that we have reviewed here are dual-sided since they offer better efficiency. However, trimmers with single-sided blades are available as well. Using single-sided hedge trimmer also offers safety on a psychological level that a moving blade is not pointing in your direction.
All new users and folks who get anxious about using sharp objects like blades and axes should opt for hedge trimmers with single-sided blades.
A hedge trimmer can also be differentiated on the structure and configuration of its blade. For instance, reciprocated blades with push-and-pull mechanisms perform better in thick and extensively entangled hedges and shrubs. Similarly, serrated edges provide better operations against stems and other thick vegetation as compared to plain edges.
Length of Blade
It is a tricky feature in any gas hedge trimmer and many buyers make a mistake in its evaluation as per their needs. For instance, a gas hedge trimmer that boasts a large blade (more than 20 inches) definitely looks a fine deal if the price is also reasonable. However, keep in mind that the longer the blade is, the more difficult it becomes to rightly control and maneuver it in the moving position.
Similarly, getting a compact and small size hedge trimmer with shorter blade length for a spacious garden can unnecessarily increase your trimming work. You will need to pass the trimmer two or maybe three times from the same patch just because of its shorter length.
You might get more bang for your buck by picking a short or long blade length. However, this won't translate into easy, efficient, and right-on-point trimming.
Teeth Size and Spacing
Buyers are often so engrossed in the power rating and dimensions of the blade that they overlook this important feature. Whether you buy a reciprocated or serrated blade, also factor in the size of its teeth and the spacing in between.
Longer blade teeth with wider spacing are able to cut deep in the hedge. For instance, the same motor and blade length but with different teeth size and spacing can have as high as ¼ inch difference of the thickness it works on.
Trimmer Weight
Keep in mind that while tidying up your hedges with a power trimmer, you need to hold it all the time. The weight also feels more when you have to hold it in a certain fixed position. Working with a heavy trimmer has multiple unwanted consequences.
It can strain and fatigue your dominant shoulder

You won't be able to do the trimming in an even manner
While working with a heavy gas hedge trimmer, even a simple trimming job becomes quite burdensome and you have to finish it in multiple spells. Most of the gas hedge trimmers available for homeowner weigh in the range of 10-12 pounds. This is the right trimmer weight that you can easily bear with front and rear handles. More powerful and commercial-grade hedge trimmers are bulkier than that. Factor in weight if you want to keep your trimming an absorbing task instead of an obligation.
Hedge Trimming Routine
Some people just trim their hedges when their growth becomes hard to ignore. On the other hand, there are people who have the penchant for extremely immaculate landscapes. And that's why they are on trimming every weekend. For all those people falling in the second category, it is important to pick a gas hedge trimmer that offers long-lasting operations.
Every manufacturer claims to offer the most durable gas hedge trimmer. However, it's your job to pick the right option. One key to being sure about the quality of a gas hedge trimmer is to look at its warranty. If it has a warranty of two years or more, then go for it. The low-quality gas hedge trimmers available in the market don't offer a warranty for more than a year.
Instead of hastily following your friends' recommendations, take the above-mentioned factors into account while buying a gas hedge trimmer and you will be able to make the right choice.
Safe Use of Gas Hedge Trimmer
Even though modern gas hedge trimmers are manufactured with built-in safety features, they can't guarantee the safe use in all unique conditions a user interacts with the machine. Therefore, one should always rely on self-diligence while using a gas hedge trimmer to rule out and minimize the risk of any injury.
Wear Protective Gear
Trimming while wearing all the protective gear might look like too much precaution. We know that, on a sunny day, no one wants to work in a garden wearing anything except a T-shirt and a pair of short. But sweating a bit more is far better than spending your Sunday evening in the emergency.
Donning complete protective clothing can save you from many minor and major injuries. Besides wearing pants and a full-sleeve shirt, we would recommend you to wear gloves. During trimming with motor-driven tools and fast-moving blades, it is pretty common for twigs and sometimes even stones to fly and flutter everywhere. These pellets can certainly inflict eye injuries. So, also wear protective goggles. Having a brush shield protector would be even better.
Wet Weather and Trimming Don't Go Together
It sounds great to spend your weekend afternoon trimming amidst overcast weather and a light drizzle. However, it's a major thumbs-down from the safety point of view. Gas hedge trimmers though offer better safety against electrocution as compared to an electric trimmer but no one can vouch for wet weather. Moreover, these two factors are major reasons for avoiding wet weather trimming.
With slip hazard increased manifold, it's never a good idea to have fast moving sharp blades in your hand.

Wet hedges get heavier and thus difficult to chop through. Moreover, the moisture can also lead to speed up the rate of blade corrosion in some hedge trimmers.
Keep the Kids Away
Make sure that no kids are roaming and playing around the hedges or the garden when you are on a gas hedge trimmer. Having a motor-power dual-sided blade in your hand puts a lot of responsibility on you to ensure everyone's safety.
Always Keep in Front and Away from the Body
Make sure you are always standing right behind the trimmer whenever it's on. Also, adjust the rear handle so that you can keep it as away from the body as possible.
Gone are the days when you had to work two consecutive days with manual shears to spruce up your garden and sort out the hedges. You are also not dependent on professionals anymore to come with their special tools to trim your vegetation space. All five of the best hedge trimmers of 2023 that we have reviewed here are designed to be used by non-professionals and hobbyists as well.
As you can see, they are easy to operate and don't have a weight of those old hedge trimmers. Moreover, the prices are also set as such that buying a gas hedge trimmer for private use doesn't put any outstanding burden on your pocket.
Realize your dream of having a well spruced up garden with a right pick of gas hedge trimmer from any of the above-reviewed products.
Related Articles
5 Best Self-propelled Lawn Mowers
The 5 Best Lawn Mowers for St Augustine Grass
Best Lawn Edging for a Legendary Garden
4 Best Walk Behind Brush Cutter
13 Best Trimmer Lines | Multi-Sided, Round, Square, Twisted & Serrated
7 Best Shoes for Cutting Grass Comfortably
Top 10 Longest Pole Saws For Tree Pruning
13 Best Lawn Tractor Batteries
Who Makes The Best Lawn Mower Engine Today?
7 Best Lightweight Hedge Trimmer
13 Best Potting Mix For Orchids