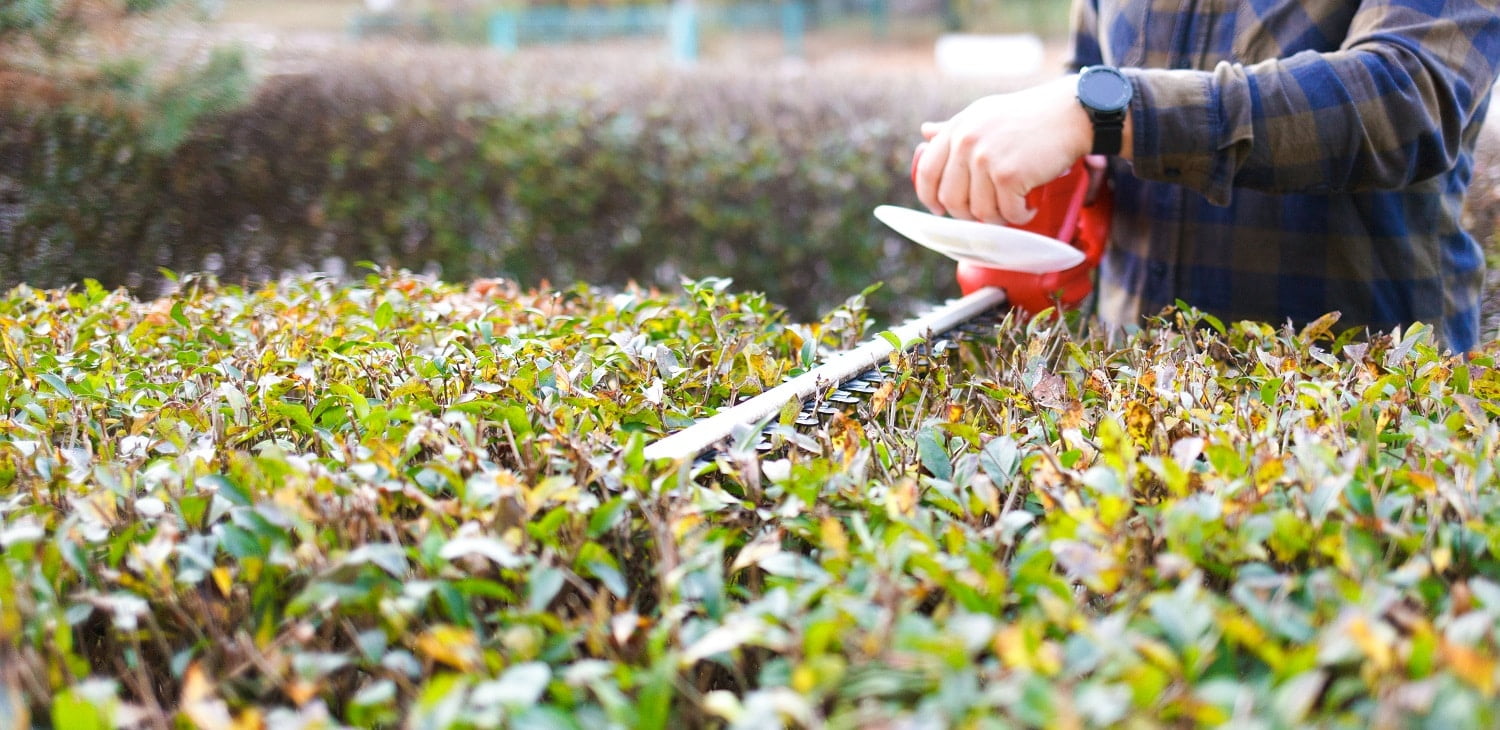 Do you love tending to your garden but are looking for a more convenient solution that won't hurt your joints? Small hedge trimmers are your best bet!
Larger hedge trimmers can be painful not only for elderly gardeners but also for those who suffer joint pains – or simply have a weak back. Finding a good, small hedge trimmer does not have to be confusing. As long as you have the right information, you will be able to select the best product to suit all your hedge trimming needs!
Keeping that in mind, we have decided to write this guide – compiling a comprehensive list of the 9 best products. We not only went through dozens of compelling reviews but also tested each product extensively to get the complete picture.
After all that was done, we finalized the 9 best small hedge trimmers that will fit into all your needs.
So, without further ado, let's get down to business, shall we?
Top Small Hedge Trimmer
IMAGE
PRODUCT
DETAILS

Our Top Pick

Our Top Pick

Worx WG801 20V Shear Shrubber Trimmer

Tool-free blade changing feature
Overmold soft grip for additional comfort and control

VIEW LATEST PRICE →

Workpro 7.2V Handheld Hedge Trimmer

Cordless handheld trimmer - rechargeable
Double lock design

VIEW LATEST PRICE →

Sun Joe Cordless Handheld Trimmer

2-in-1 tool
Ergonomic handle for easy handling and control

VIEW LATEST PRICE →

Scotts Outdoor Power Tools LSS10172S Hedge Trimmer

High capacity lithium-ion battery with a fast charger
Adjustable pivoting cutting head
Cushioned handle with a comfortable grip

VIEW LATEST PRICE →

Makita HU06Z 12V Max CXT Hedge Trimmer

Efficient battery management features
One-Touch installing chip receiver attachment makes clean up super easy
Tool-free blade changing system

VIEW LATEST PRICE →

Ryobi ONE+ Shear Shrubber Trimmer

Quick-connect system for blades
Easy battery change feature
Lightweight but sturdy

VIEW LATEST PRICE →

Black+Decker GSL35 Shrub Trimmer

Versatility of blades
Convenient for quick trimming jobs
Excellent performance with a long-lasting battery

VIEW LATEST PRICE →

Earthwise Cordless Garden Shear

Versatile, easy to change blades
3.6V lithium-ion battery
Safety lockout button

VIEW LATEST PRICE →

Goplus 2 in 1 Hedge Trimmer

Adjustable handle for ease of use
ABS material body
Ergonomic handle with non-slip design

VIEW LATEST PRICE →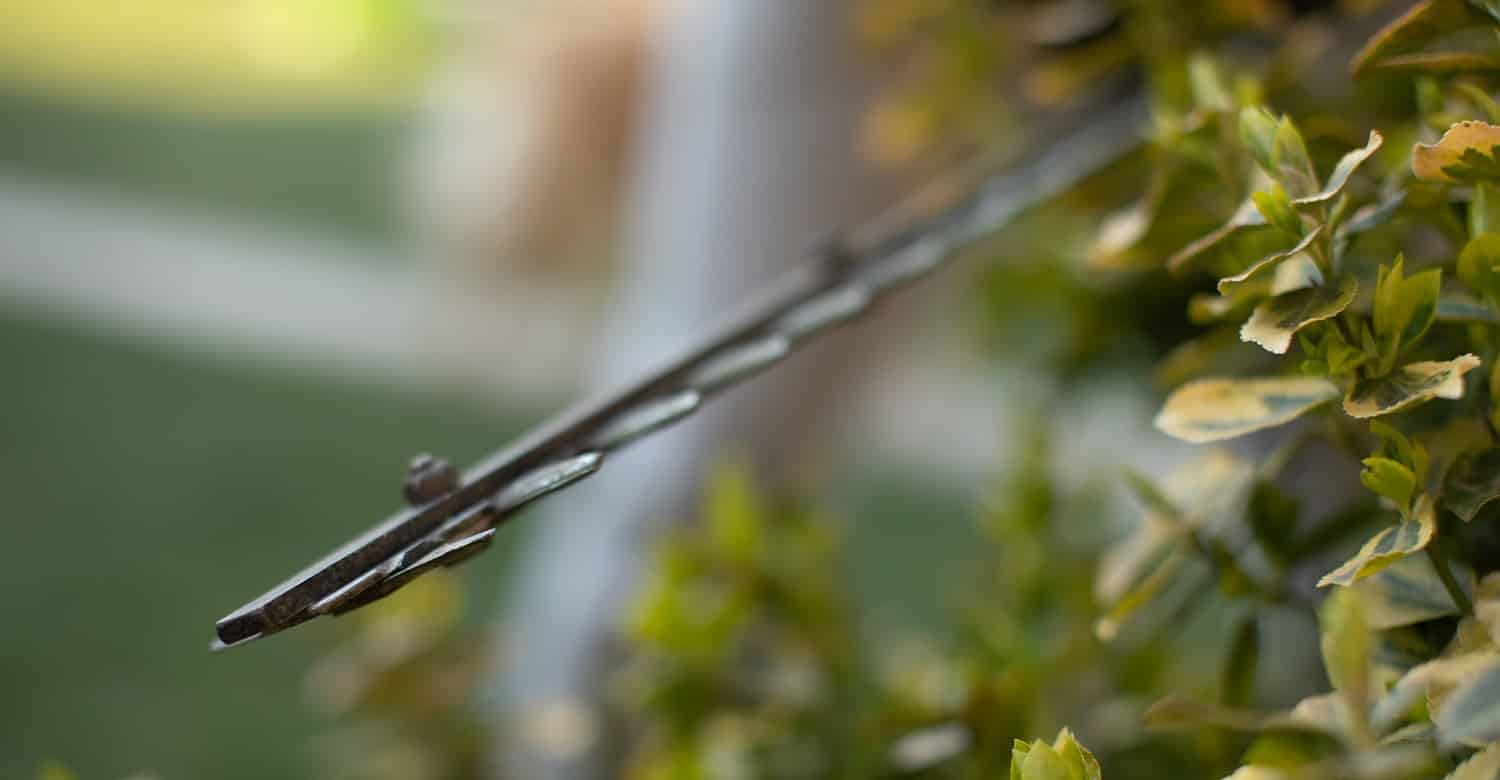 Are you looking for a quick and easy solution for trimming your hedges? How about a small, cordless hedge trimmer that is lightweight, compact yet powerful? Well, the Worx WG801 fits the bill perfectly! Packed with a powerful punch, this Worx trimmer is versatile and handy.
Sale
Why Did We Like It?
For those who are just looking for a simple yet powerful machine to help them tend to their shrubs and hedges, the Worx WG801 is an excellent option. We liked that this hedge trimmer was cordless – which meant no hassle of being confined to a wire and plug. Furthermore, it is super light and convenient to move around, weighing in at only 2 lbs.
Another excellent feature of this Worx model is the overmold soft grip on its handle. We especially liked that this soft grip not only provided top-notch comfort for our hands, but also gave us better control over the trimmer.
Finally, we were impressed by the tool-free blade change feature on this trimmer. Several trimmers require you to change their blades using complicated tools, but this unit had no such fuss. You can comfortably change the blade from a 4″ grass shear to an 8″ shrubbery blade.
What Could've Been Better?
Although the blades work comfortably on larger or longer grass and shrubbery, they don't work as well on soft foliage. This could be because of the space between the blades – where the soft grass simply folds away instead of getting sliced.
Pros
Easy, tool-free blade changing feature

Can be attached with a telescopic handle

Works on shrubs, hedges as well as long grass

Lightweight and compact design
Cons
Does not trim soft foliage and grass very well
A hedge trimmer can be a great boon to you – but what if you have children around your home? If you are worried about safety, then the Workpro 7.2V Handheld Hedge Trimmer brings home a high-performance trimmer with double protection – for you as well as your children.
Why Did We Like It?
When looking for a small unit, the first thing we wanted was a compact and lightweight machine. Workpro 7.2V Handheld Hedge Trimmer is not only neat and compact but also lightweight, weighing in at just 1.04 lbs.
In terms of looks, we liked the green body and black blades of this machine. The color combination gives it a classy appearance while also being powerful. At 1,100 RPM, this small device packs a powerful punch in terms of performance. You can use it not only to trim your shrubs and hedges, but also for pruning trees, branches, and thick foliage.
Moving on, this hedge trimmer comes with a 2-in-1 design, which enables you to quickly and conveniently switch from a 4-23/32 inch long shrub shear to a 3-35/64 inch wide grass shear.
With a powerful battery life, you can use this device for 40-50 uninterrupted minutes on a full charge.
What Could've Been Better?
If you are looking for a small hedge trimmer, you already know the little compromise you will have to make with thicker branches or leaves. While the Workpro 7.2V works excellently on most shrubs and hedges, trimming thicker branches will be quite tricky.
Pros
Lightweight and portable

Double security feature

Long and powerful battery life

LED charging indicator
Cons
Cannot cut thicker branches and foliage
Don't you hate it when a hedge trimmer doesn't reach those pesky edges where your grass needs trimming? Are you tired of using garden shears to trim those bits? With the Sun Joe Cordless Handheld Trimmer, you can do just that! It is lightweight, easy to maneuver, and gets into those hard to reach areas with ease.
Why Did We Like It?
There is only so much you can do with your garden shears and mowers. When it comes to trimming in hard-to-reach areas, you need a small, more compact tool. That's where the Sun Joe Cordless Handheld Trimmer comes into play. This versatile device efficiently trims hedges, shrubs, and grass from your lawn's corners and edges.
Equipped with a 7.2-volt lithium-ion battery, the Sun Joe trimmer can be used for all your trimming and pruning needs without interruption. A rechargeable battery means you don't need to worry about oil, gas, or seasonal tune-ups on this maintenance-free device.
Weighing in at only 2.5 lbs, this product can be used for a variety of gardening jobs with utmost comfort and minimal strain. In terms of safety, it comes with a safety switch, so you never have to worry about accidental starting.
What Could've Been Better?
Due to the trimmer's size, you will soon realize that it cannot trim anything more than thin branches, leaves, and foliage. Of course, we expected that, given the size of the blades and the compact trimmer. Long story short, it works well on grass and hedges, but not on thicker branches.
Pros
Versatile 2-in-1 tool with 2 blades

Easy to maneuver around hard to reach spots

Lightweight and compact

Safety lock to avoid accidental starting
Cons
Does not work on thicker foliage
Do you enjoy regularly trimming your hedges and bushes? Then you need a small unit with a powerful battery that you can recharge quickly. The Scotts Outdoor Power Tools LSS10172S Hedge Trimmer is the solution for your fast trimming needs – but it also offers more. Keep reading to find out!
Sale
Why Did We Like It?
With so many excellent hedge trimmers, you might be wondering what features impressed us in the Scotts Outdoor Power Tools LSS10172S Hedge Trimmer.
To begin with, we loved the powerful built-in lithium-ion battery on this unit. Packed with a 7.2-Volt 2Ah high-capacity battery and a fast charger, it sure packs a powerful punch. You can run it for a significant amount of time – trimming all your bushes, hedges, and even grass, all in one charge.
Another superb feature of this device is that you can conveniently change the blades with just a snap-on/snap-off feature. Choose from the 4″ grass shearing blade or the 6.5″ shrubbery blade to keep your garden looking prim at all times.
With a pivoting and adjustable cutting head, you can efficiently maneuver the trimmer to give you optimal precision while cutting. Moreover, you can reach the hard to get to areas on your lawn with ease.
What Could've Been Better?
With fast-charging batteries, you always run the risk of overcharging and ruining them. What's the solution? After fully charging the battery, run the shears for about a minute, then remove the cord before storing it. This simple trick does wonders in extending your battery life!
Pros
Fast-charging, high-performance battery

Easy to change the blades

Lightweight model

Ergonomic design with comfortable handle
Cons
Without proper care, you may damage the battery life
Do you have thick foliage and hedges which need trimming? In that case, you need a powerful hedge trimmer which is convenient to handle and control. The Makita HU06Z 12V max CXT is a great tool that works great, especially for 'heavier' trimming jobs – without being too heavy to handle!
Why Did We Like It?
On first look, we were impressed by the compact size of the Makita HU06Z 12V max CXT Hedge Trimmer. Upon further inspection, we found that the blades were super powerful and able to cut through dense foliage without much fuss.
When it comes to dense foliage, smaller blades often don't do the trick. Thankfully, the 7-7/8″ blade on this product is perfect for the job. Furthermore, you can easily change the blade without using any additional tools – a simple slide and lock feature will help you make this change.
We especially liked the One-Touch installing chip receiver attachment feature on this machine. To simplify it, this feature allows you to clean the blades with optimal efficiency and convenience conveniently.
In terms of battery life, this small hedge trimmer gives you 90 minutes of run time on a single charge, which we found impressive!
What Could've Been Better?
Overall, we had little complaints with the Makita hedge trimmer. The only issue we found was that you would need to buy a separate charger and battery for the CXT series – as this model isn't compatible with standard Matika batteries.
Pros
Cuts through thin and slightly thick foliage

Long-lasting battery life

Easy to change blade feature

One-Touch feature for convenient cleaning
Cons
Standard Matika batteries are not compatible with the CXT model
Ryobi is one of the leading brands in the power tool market. The Ryobi ONE+ Shear Shrubber Trimmer is an excellent pick in terms of size, convenience, and functionality. Dual-action blades serve the purpose of trimming and pruning – while providing optimal comfort with its overmold handle and soft grip.
Why Did We Like It?
When it comes to finding a compact but functional hedge trimmer, the Ryobi ONE+ Shear Shrubber Trimmer is a handy tool. What we liked about this product is how easily we could change the blades. Choose between the 4″ shearing blade and the 8″ shrubbery blade for different trimming needs. Not only is this convenient, but also a time-saving mechanism.
In terms of usability, this product serves its purpose without causing any discomfort. We were impressed with the ergonomic handle on this product and the soft grip and overmold handle. The device is lightweight – weighing just 4.5 pounds. This added to its user-friendly experience.
With a powerful 18-Volt lithium-ion battery and a quick charger, we could use this hedge trimmer for all our trimming needs; without interruption. The fast charger takes 90 minutes for a full charge, after which you can use it to trim your hedges, shrubs, or even grass.
What Could've Been Better?
Although the Ryobi ONE+ works great on small hedges, it is not powerful enough for denser foliage. You can use the large blades for denser shrubs, but it could be a time-consuming process. You might have to opt for a heavy-duty trimmer for those needs.
Pros
Quiet functioning

Easy to switch between blades

Fast charging battery

Cordless and lightweight makes it easy to control
Cons
Is not a great tool for heavy-duty trimming jobs
While choosing a small hedge trimmer, there are three main factors to consider; Convenience, Power, and Battery. Black+Decker brings a powerful product to the market, taking into account all these needs – and a little extra. Curious about what this product offers? Keep reading to find out more.
Why Did We Like It?
What we liked the most about the Black+Decker GSL35 Shrub Trimmer was how versatile this tool was. For quick trimming jobs such as shaping your hedges, shrubs, and pruning, this product is a great option.
Changing the blades is super easy – you don't even need tools for the job. An easy release button allows you to switch from shears to trimmers within seconds. Moreover, the blades are made of durable precision-sharpened steel. It enables you to do a variety of trimming jobs with optimal comfort.
We also liked how lightweight this trimmer is – at just 1.7 pounds, it provides great portability and ease of control. Combined with an ergonomic design and comfortable grip, you will experience less fatigue while doing your trimming jobs.
Lastly, the external battery charger is Energy-Star qualified. This energy-efficient move helps you save on electricity bills!
Why Could've Been Better?
In terms of functionality, we were pleased with the Black+Decker for its ease of use and versatility. However, the battery life did not outlast 24 minutes of runtime – which is not too great, in our opinion. Thankfully, the energy-efficient battery charger is a plus point here.
Pros
Easy release button for changing blades

Lightweight model

Durable precision-sharpened steel blades

Energy-efficient battery charger
Cons
The runtime could have been better
If you are looking for a versatile, portable hedge trimmer, the Earthwise Cordless garden Shear will not disappoint. Being battery powered, this tool is a planet-friendly option if you are energy conscious. To top it off, the versatile blades offer precision and accuracy for all kinds of trimming jobs.
Why Did We Like It?
When it comes to convenience and versatility, we found the Earthwise Cordless Garden Shear to be a good option. Since a 3.6V lithium-ion battery powers it, it does not require oil or gas to run, making it a planet-friendly choice.
We also liked the Safety Lockout Button on this trimmer; however, if you plan on using the trimmer for short bursts of time, the feature can become slightly annoying. This lightweight hedge trimmer weighs just over a pound, making it very convenient to use for extended periods.
The 3″ grass shear blade and 6.3″ shrubbery blade makes the Earthwise a versatile tool for various gardening needs. Moreover, the blades are convenient to change without any tools required. Overall, the machine is easy to control and handle for long periods without any discomfort.
What Could've Been Better?
This trimmer has an On/Off trigger, which you need to hold down while using. However, after using it for 15 minutes, holding down this switch can get tiring. We recommend you hold down the trigger with a rubber band, so your fingers don't tire.
Pros
Very lightweight design

Easy to change blades without tools

Safety lockout button for added protection

Rechargeable and durable battery
Cons
The On/Off trigger has to be held down using a rubber band during trimming jobs
Trimming and pruning can be a messy job – which is why a waterproof model can be a great option. The Goplus 2 in 1 Hedge Trimmer is easy to use for a variety of trimming tasks. It is sturdy and durable without adding too much weight to the product.
Why Did We Like It?
Most gardening enthusiasts have a variety of trimming jobs – from pruning to trimming the hedges, bushes, shrubs, and tree branches. When looking for a small hedge trimmer, you also need to find one which will help you with this variety of trimming jobs.
The Goplus 2 in 1 Hedge Trimmer is a good product for not just light trimming but also pruning denser shrubs. Equipped with 2 powerful steel blades, it helps you with a variety of gardening jobs without fuss.
What we particularly liked about this product is the ergonomic handle with a non-slip pattern. This not only helps you get a better grip on the machine but also prevents any accidental slippage. Furthermore, the handle position can be adjusted into 3 places to meet different needs. The versatility of this tool impressed us, along with its modern design.
What Could've Been Better?
We liked the ABS material body of this trimmer; however, it is essential to wipe down the trimmer's body properly before storing it. You can end up damaging the hedge trimmer if you are not careful, and the manufacturer should have mentioned this.
Pros
Durable, hard metal blades

ABS material with a waterproof body

Lightweight design for easy controlling

Long-lasting battery life
Cons
The ABS material body needs to be carefully washed and wiped for a longer life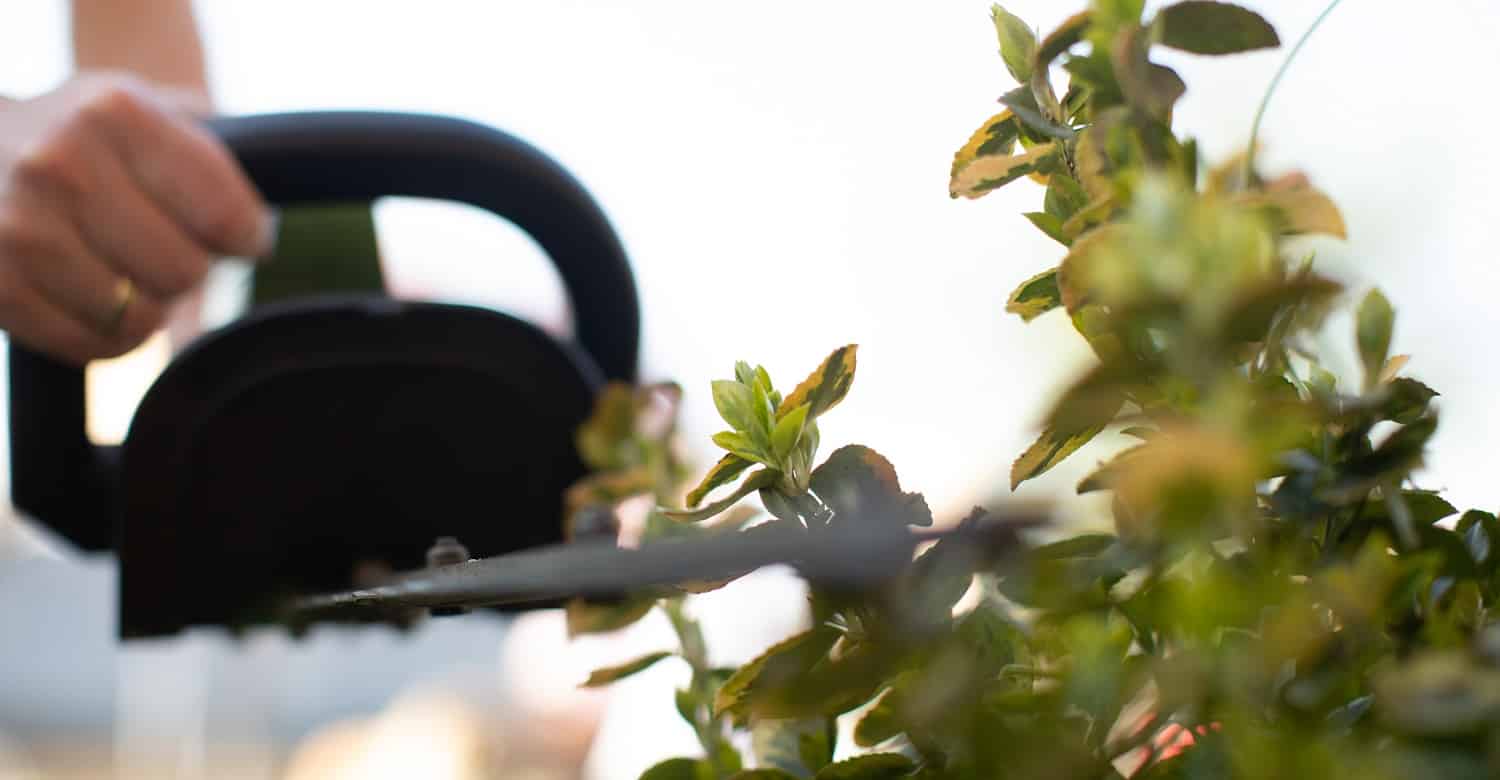 Small Hedge Trimmer Buyer's Guide
Now that we have told you almost everything you need to know about small hedge trimmers, we hope you can make the right choice for yourself! However, the guide doesn't end here! There's just a little more you need to know.
When purchasing the best small hedge trimmer, you need to consider certain essential factors. Keep these in mind before making your purchase.
Weight
First and foremost, the weight of your small hedge trimmer really matters! While you might think that a heavier machine means more power, keep in mind that it may also become uncomfortable to hold after a while.
While you should look for lightweight models, also consider the material of the body. Different materials add or reduce weight from the product while also serving the purpose of protecting the machine.
Battery Life
The battery life of your hedge trimmer is a crucial factor to consider. Wouldn't it be annoying if your trimmer worked for only a few minutes at a time, and then you had to recharge it again? Indeed, you would wish for better battery life!
Look into the battery life of the product that you want to purchase. Make sure that it lasts for at least 25 minutes on a full charge. This will help you get a variety of trimming jobs done without continually running to the charging point.
Blade Size
A small hedge trimmer obviously will not come with massive blades. However, if the blades are too small or made of plastic instead of metal, it could be inconvenient.
When looking at the blade size, ensure that the blades are big enough for trimming shrubs, hedges, and thin branches. You must also see that the blades can be changed easily – without using any tools.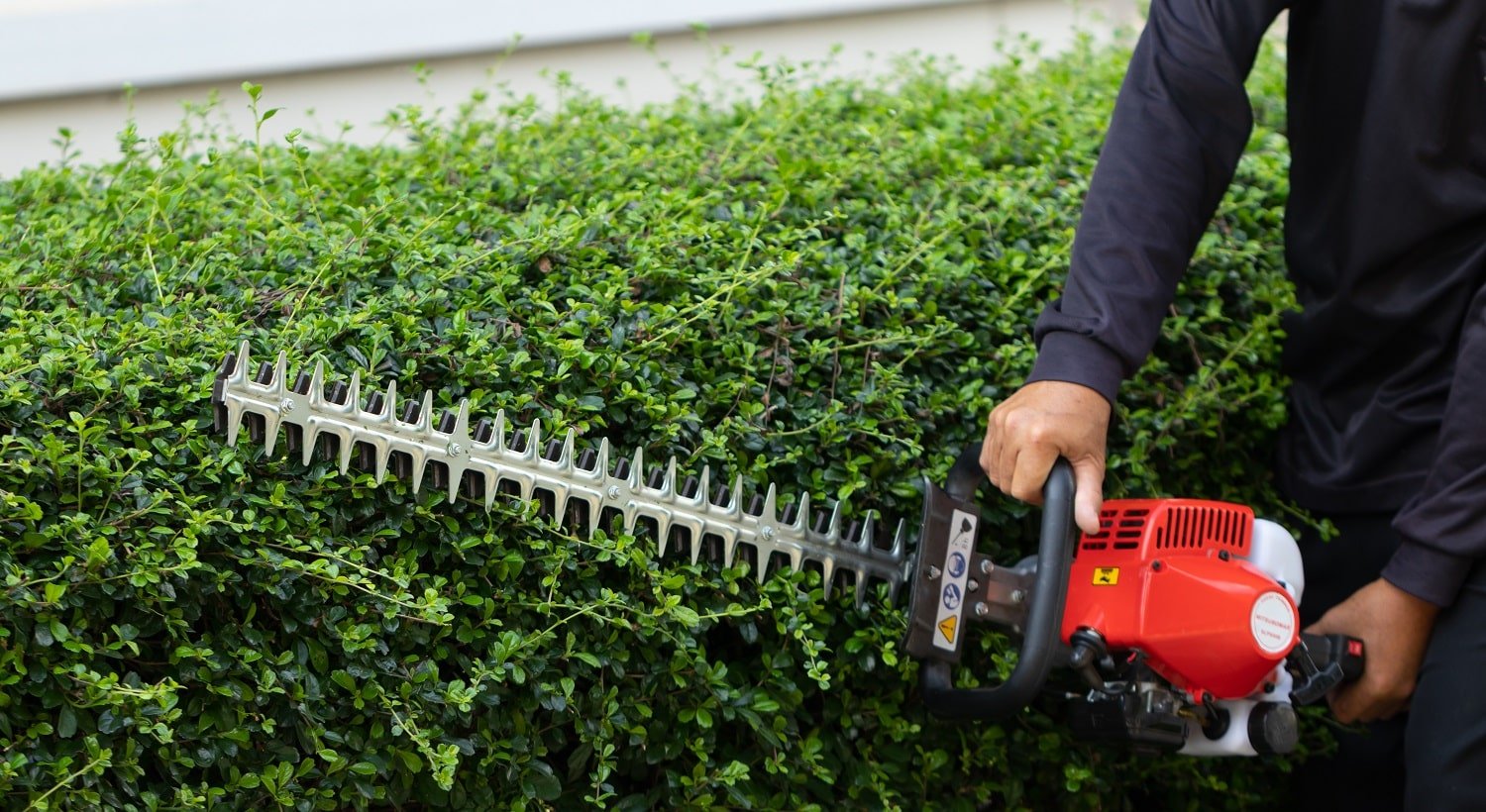 Verdict
Choosing a small hedge trimmer for your garden can be an easy job – as long as you know what to look for. In fact, small hedge trimmers are convenient for quick trimming jobs and regular manicuring of your hedges.
On that note, we have reached the end of our comprehensive guide. We hope we could provide you with enough information and tips to make the right choice for your garden.
But before signing off, we want to give you a quick recap of our findings. In terms of lightweight design and versatility, we liked the Worx WG801 20V Shear Shrubber Trimmer.
However, if you need a trimmer that will help you get to those hard-to-reach places on your lawn, then theSun Joe Cordless Handheld Trimmer is the safest bet. The Scotts Outdoor Power Tools LSS10172S Hedge Trimmer is a good choice since it offers fast charging options.
Comment below and let us know if you agree with our verdict. Until next time, stay safe!
Related Articles
5 Best Stick Edger | Buyer's Guide
13 Best Trimmer Lines | Multi-Sided, Round, Square, Twisted & Serrated
7 Best Shoes for Cutting Grass Comfortably | Buyer's Guide
Top 10 Longest Pole Saws For Tree Pruning 
7 Best Lightweight Hedge Trimmer