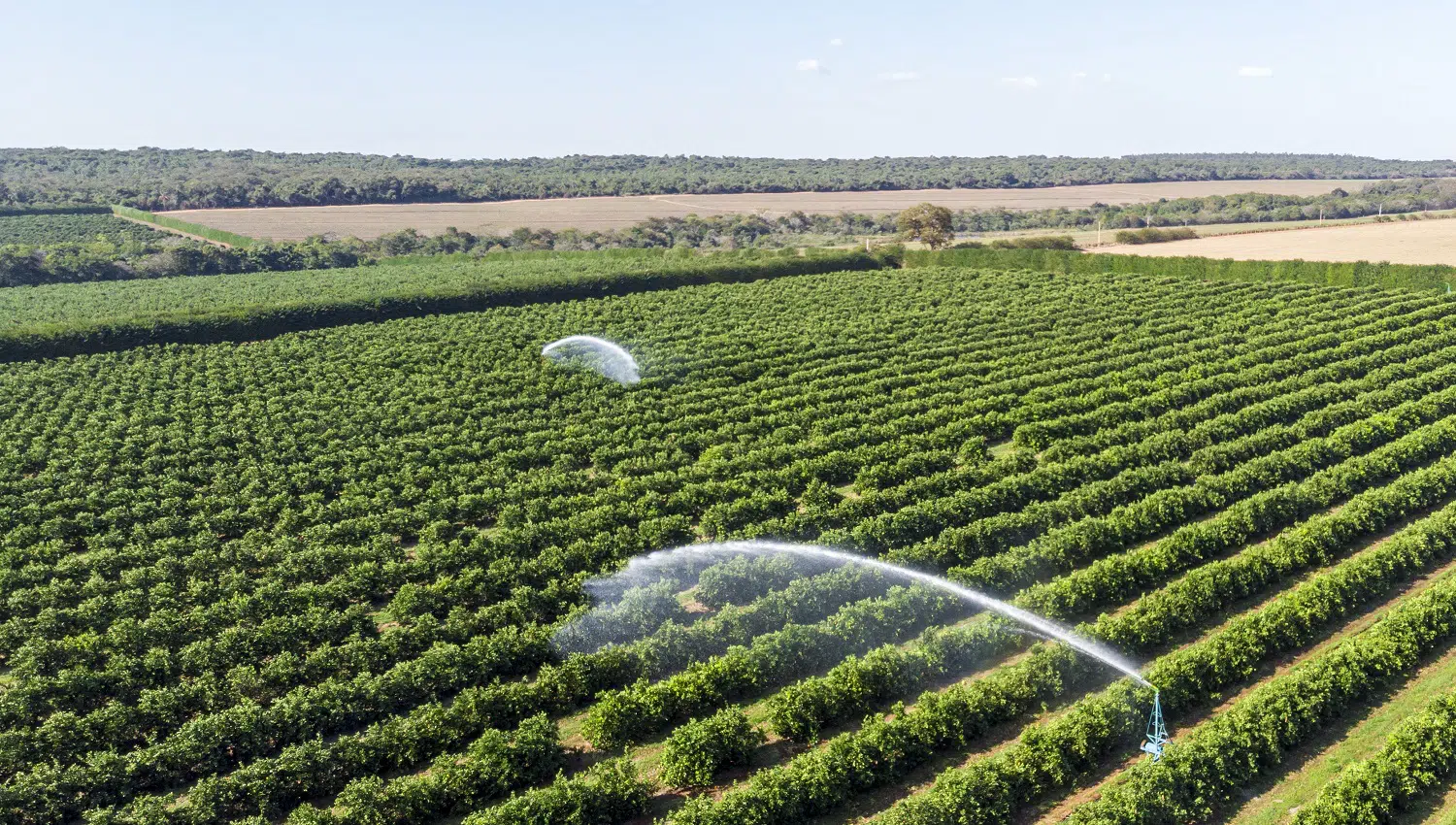 We understand that using a hose to water your lawn can be quite taxing.
Wouldn't it be nice if you could relax while a product takes care of watering? Well, thanks to tripod sprinklers, that can become a reality. These nifty tools are ideal for taking care of your lawn and keeping away potential pests.
And let's face it, you have better things to do than watering your backyard or having to keep a constant watch for intruders. With the right blend of technology along with user-friendliness, these sprinklers are all the rage. Plus, the ease of use makes them suitable for all age groups.
But the question is – how do you choose from the numerous options that are lining the market? Don't worry; we have tested out 13 quality products and 7 made it to the worthy least to help ease your load and provide a seamless experience.
So, without further ado, let's begin.
Best Tripod Sprinklers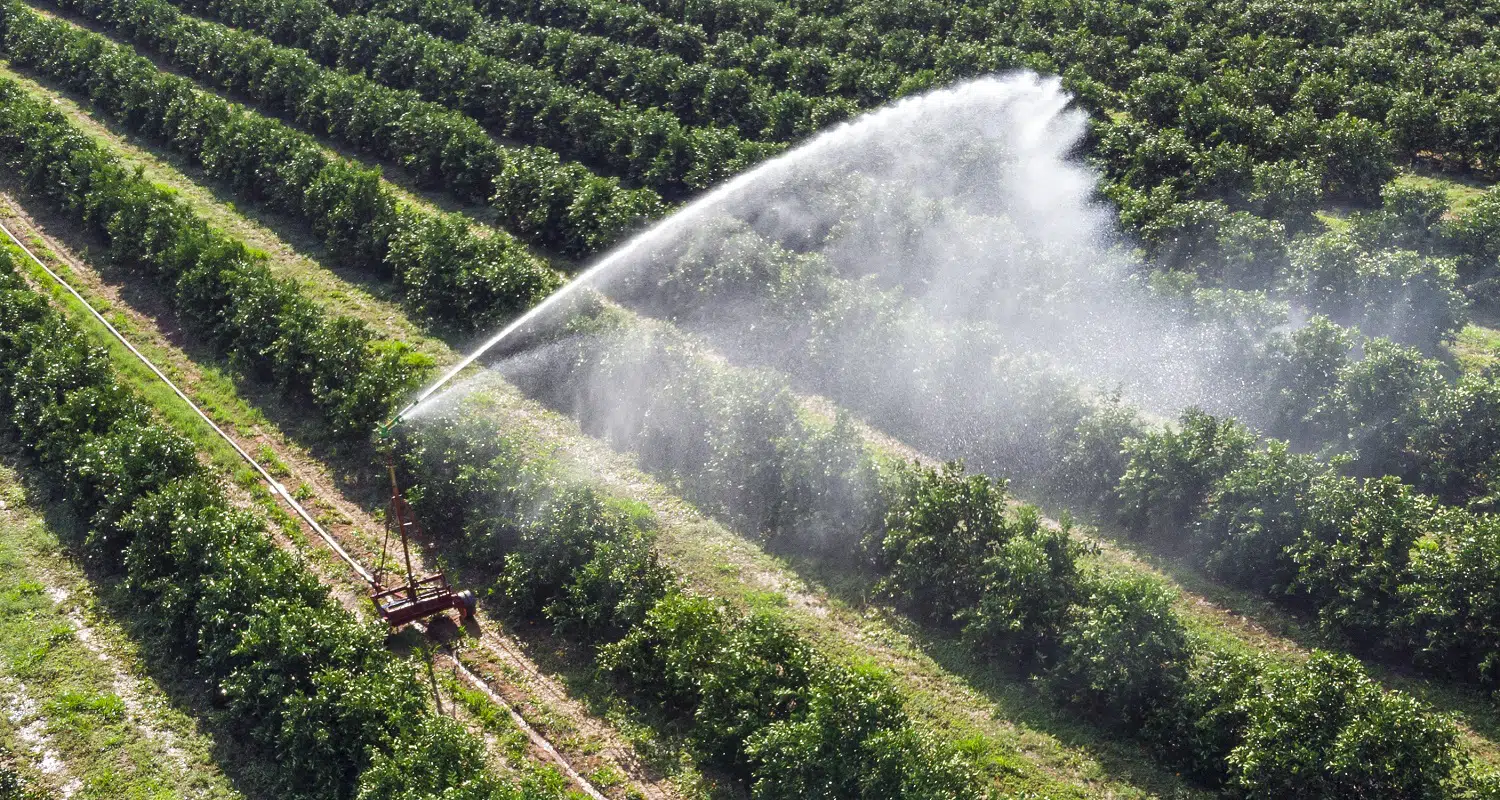 As we experienced first-hand the Orbit 58308 Brass Impact Sprinkler is one of the top products in the market and with valid reason. It's armed with quality functions making it quite a hit amongst potential customers. It has received mostly positive reviews, and you're sure to get a fantastic performance under different conditions.
Sale
Why Did We Like It?
First and foremost, it offers a maximum spray diameter of 90 feet, thereby quickly helping to cover most lawn areas. But more importantly, you can adjust the amount of coverage you need. You can set it to a full circle, which will deliver a coverage area of 6,360 square feet.
When we trialed this product we managed to get a full 360-degree  which was extremely satisfying but you can also do or partial spraying, depending on the task at hand. Moreover, you have the option of using customizable settings, thanks to the inclusion of the deflector shield and diffuser screw. These two components work together to alter the stream and the spray distance to deliver more versatility. 
That's not all; it has a metal tripod base that serves the dual purpose of being stable and durable. So, you can use it for a long time without encountering any performance issues. Besides, it has an anti-backlash arm, ensuring it can distribute water in a consistent pattern.
What Could've Been Better?
The plastic components aren't UV protected, which could lead to problems in the long run. While it can endure most external elements, you may not want to expose it for long hours under the sun, which might cause the plastic to crack. Plus, the sprinkler head may get stuck, thereby affecting coverage.
Pros
90-feet spray diameter

360-degree coverage

Metal tripod base

Anti-backlash arm

Anti-clogging
Cons
Plastic isn't UV rated

May get stuck
The Orbit 62120 Sprinkler has many similarities with some of the other options out there, but it has also made the necessary upgrades to top rival brands. It offers the perfect blend of durability and power, leading to a positive response from users, with most people having it on their wish list.
Why Did We Like It?
Firstly, it offers an adjustable coverage of 120 degrees, meaning you can set it to the maximum value or use it for partial coverage. Whatever your choice, you'll get excellent output, and you can utilize it in numerous ways, making it highly versatile. However, the significant addition is the inclusion of Intelligent Sensing technology.
It helps you to get much-needed reliability due to optimum water usage and battery conservation. So, it'll not only operate for a long time, delivering a seamless experience, but it can get the job done without wasting much water. In that regard, the 35-foot adjustable height comes in handy, allowing you to cater to different needs. 
Furthermore, it can generate 7,500 activation cycles and is well supported by the 4 AA alkaline batteries. Therefore, you have the perfect combination of power and precision, which is rarely seen in other units. Lastly, it has a 30-minute water setting as well.
What Could've Been Better?
We determined through our tests that there are a couple of issues with the unit, one of which is that there's no remote. So, you'll have to keep an eye on the settings, and you don't have any other option than to change it manually. Besides, the sensors run for a maximum of 30 seconds before turning off, which might be an inconvenience.
Pros
Battery conservation

Optimum water usage

30-minute watering setting

7,500 activation cycles

4 AA alkaline batteries included
Cons
No remote

The sensor runs for 10-30 seconds at most
The Melnor Pulsating Sprinkler has all the functions to deliver a power-packed performance. It has incredible versatility, which has shot it up the charts, while also turning quite a few heads in the market. With features like great coverage and an adjustable height, it has ticked most of the right boxes.
Why Did We Like It?
Straight off the bat, it comes in metal construction, thereby adding to its durability. And if you're worried about rusting, you'll be pleased to know it's rust-resistant, meaning your unit can endure the demands of daily use. Moreover, the 48″ adjustable height offers excellent coverage, and all parts of your backyard will receive consistent spraying.
It has 85″ coverage at the maximum limit, and all you need is to adjust the height to manage the coverage diameter subsequently. So, it's incredibly useful and prevents excessive water loss. Plus, it features a quick connect adapter, ensuring you don't have to spend much time getting the connections right. 
It adds to the versatility making it compatible with numerous components while enabling you to get better results. Furthermore, the pulsating head can adjust to any convenient spot you need to set it up.
What Could've Been Better?
As we experienced it first-hand there's a chance the rotating head may get stuck, which won't please most buyers. It may lead to frequent interruptions while depriving you of the opportunity to get maximum coverage. Apart from that, the connections may not be the strongest and could come undone, thereby leading to leakage.
Pros
Durable

Pulsating head

Adjustable

Quick connect adapter

Easy operation
Cons
May get stuck

The issue with the connections
We are at the halfway point of our list, but there are several quality products we are yet to cover. Our next recommendation for you is the Eden Multi-Pattern Sprinkler, which has climbed it's way up the ladder to be regarded as a highly trustworthy unit. So, no surprises then that it's a favorite among people.
Why Did We Like It?
Right away, you'll notice the misting system, but there's no reason to worry as it doesn't take up much water. It's a part of the five spray patterns available with the unit to ensure you get maximum versatility. Depending upon the task at hand, you can change it up between flat, fan, mist, large or multi-spray.
But whatever you choose, you're guaranteed to get the best results under the toughest of situations. Meanwhile, the toughness is derived from the sturdy construction, assuring you get great longevity and can enjoy functions like the turbo gear drive. Consequently, you can activate it to cover the maximum area quickly. 
However, the significant aspect is the quiet operation despite having several heavy-duty features for handling various jobs. It's sure to please your neighbors while making the entire process more efficient. As with pretty much all products that we tested, you can adjust both the height and the distance depending on the area that needs watering.
What Could've Been Better?
The feet are made from plastic, and there's a chance you may not get the stability you desire. It makes it difficult to get a firm footing and leads to other problems like an inability to control the pressure. As a result, it may tip over quite frequently, proving to be a deterrent for potential buyers.
Pros
Quiet

Turbo gear drive

5 spray patterns

Quick connect adapter

Versatile
Cons
Feet made from plastic

Pressure can't be controlled
The SOMMERLAND Brass Impact Sprinkler may look like an innocuous model, but don't be fooled as it comes with several terrific functions making for a valuable acquisition. You can use it in many ways to take care of your backyard just the way you want, and the inclusion of several components ensures it can handle most situations.
Why Did We Like It?
First and foremost, it comes with adjustable 360-degree coverage, making sure no spot is too difficult to reach. If you want, you can change the setting to water a specific area, thanks to the diffuser screw. It determines the distance you'll get while maintaining consistency in each spray.
Moreover, it has friction collars that are well complemented by the trip lever mechanism, guaranteeing you don't have to waste much water. Besides, it features metal construction, making it incredibly durable and permitting you to use it for a long time. So, you won't have to worry about it breaking down in the middle of a task.  identifier="B01FNM1C4W"]
Plus, it has received premium surface treatment, thereby offering protection from external elements. You'll be pleased to see the tripod legs are quite sturdy and provide a stable operation while the adjustable coverage permits you to get incredible versatility.
What Could've Been Better?
Having used it ourselves, we have seen it tends to leak, which may lead to a reduction in the buyer base. It means there's an issue with the connections making the pressure tough to control. Meanwhile, the rotating head might get stuck after regular use, limiting the coverage you're likely to get.
Pros
Trip lever

Premium surface treatment

Metal tripod

Adjustable coverage

Durable
Cons
Tends to leak

May get stuck
We are nearing the end of our list, but we have to go through a couple of excellent products. Next up, we have picked the Aqua Joe Brass Impulse Sprinkler, which focuses primarily on user-friendliness. However, it has made the necessary upgrades to cement a place for itself in the market.
Why Did We Like It?
Straight off the bat, it flaunts a sturdy metal construction, thereby ensuring it can outlast external elements to deliver consistent performances. All the components have an anti-rust coating allowing you to get the desired result without encountering reliability issues. Plus, with the adjustable distance, you can cater to a specific area of coverage.
But in case you want a more comprehensive coverage span, you can opt for the 360-degree rotation allowing all parts of the lawn to be watered. Likewise, with the multi-spray pattern, you can determine the amount of water you need to cater to any task. It makes it incredibly versatile, which is further supported by the multiple rotation feature. 
In our time with the product, we didn't reach the maximum value due to psychical limitations of our testing area but you can cover 1390 square feet, which is one of the highest in terms of output. Meanwhile, the diffuser pin enables you to control the distance you get on various spray types.
What Could've Been Better?
Based on our observations it has shorter spikes than the other models, which may impact the stability you're likely to get. It's more challenging for the shorter spikes to dig into the ground and so your sprinkler may be a little wobbly on occasion. As a result, it vibrates a lot, leading you to think twice before purchasing it.
Pros
360-degree coverage

Diffuser pin

Multiple spray pattern

Varying rotation

1390 sq. ft coverage area
The Malxs Impulse Sprinkler has the most bases covered due to the array of components it comes with. Most users have taken a liking to all that it offers, and it delivers a cracking performance under most circumstances. You get outstanding reliability and can use it for a long time without any difficulty.
Why Did We Like It?
Firstly, it comes with a brass head, which is well completed by the metal construction, making it incredibly robust. You can use it daily to get the best result without having to worry about the unit breaking down in the middle of a task. But, despite having terrific durability, it also scores well in other aspects, we really loved the build and the brass head in our time with the product.
You can adjust the height, thereby subsequently allowing you to change the distance and intensity you want in your sprays. It can cater to a specific area depending upon the job at hand, or you could opt for the 360-degree coverage making it highly versatile. Furthermore, the legs have rubber padding to lend weight. 
Our test findings show that it makes it more stable, meaning you get consistency and assurance that it won't tip over because of water pressure. Meanwhile, if you want, you can use it as a Garden telescopic sprinkler as well, making it stand out from all the other units.
What Could've Been Better?
We have received reports that it tends to leak, which will lead to frequent interruptions. So, you will have to get the connections sorted, which may lead to you to consider other options given the numerous choices on offer. Besides, remember to clean it regularly to prevent sludge deposition on the components.
Pros
Durable

360-degree coverage

Rubber mat legs

Versatile

Garden telescopic Aluminum tripod
Cons
May leak

Requires regular maintenance
Tripod Sprinkler Buyer's Guide
Before you venture into the market, we would like to give you a couple of pointers to help you pick the right unit. Tripod sprinklers have many components that could make it difficult for you to distinguish between the top products and the merely good ones.
We are here to discuss the essential aspects based on which we have formulated our list. A piece of knowledge about these functions will place you in good stead and help you make an informed choice.
Durability
Your tool must be durable to handle the wear and tear of daily use. As a tripod sprinkler, it will have to deal with keeping the lawn in prime condition, among other things. It should be no surprise that only quality materials must be used for construction to ensure it doesn't break down.
Buying any tool is an investment, and you cannot afford to spend resources to buy a new one ever so often. You must enjoy both the product and the components that come with it for a long time.
In that regard, the manufacturers cannot afford to make any compromises. So, having a steel or metal construction is of primary importance to deliver faultless output.
Ease of Use
Tripod sprinklers come in various sizes to handle an array of tasks, but that should not mean designers have to compromise with user-friendliness. The primary objective of any unit is to reduce your workload, and therefore you must be able to control it effectively to get the best results.
You should be able to adjust the components and the central unit, while the functions must be understandable, almost at a glance. You should know what each part does rather than pondering over how to get it right. Plus, the installation process and the disassembly must be written clearly to ensure it's uncomplicated.
There is no point in having a plethora of functions if the users find it challenging to use. Rather any good model must keep the basics right and then add the necessary features to deliver a better performance.
Power
Finally, it must have sufficient energy to make sure that you get through your work quickly. Sprinkling may appear simple, but it's tedious, so you can't afford to go about it leisurely.
You have a lot of work to do, and your unit must be up to speed to ensure you get a cracking performance. More power doesn't always guarantee a better understanding, and you must have the ability to control the intensity you need on various tasks. As a result, your tool will be versatile, enabling you to handle small-scale and large-scale jobs.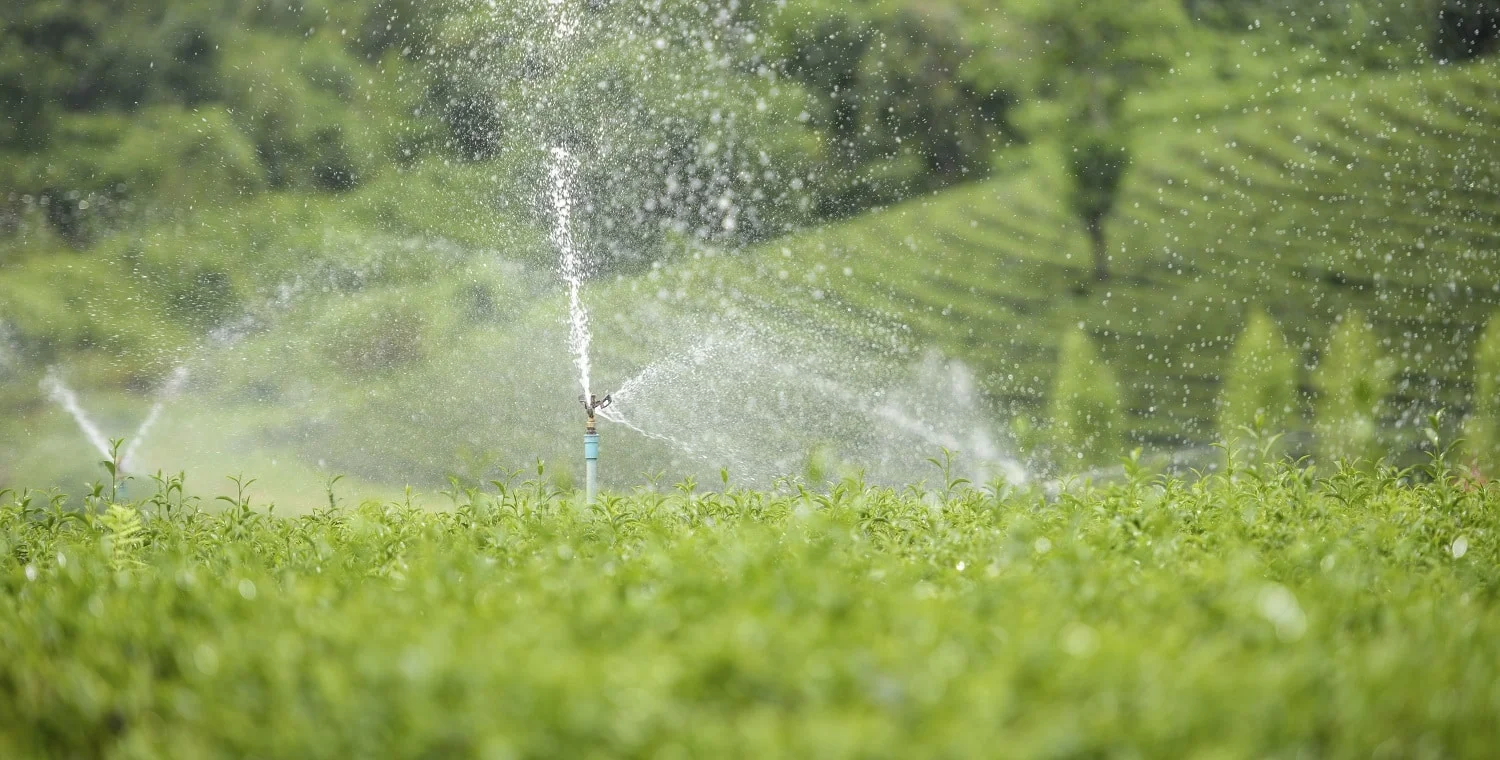 Verdict
We hope you have a much better idea regarding tripod sprinklers to make an informed decision.
It is a highly convenient tool that's capable of performing numerous tasks. Moreover, coupled with the sturdy construction, you get incredible reliability and can use it for a long time to keep your backyard in prime condition.
Before signing off, we have decided to assist you a bit more by narrowing down the top products in various categories. You can opt for the Orbit 58308 Brass Impact Sprinkler for the best overall performance, while the Orbit 62120 Sprinkler delivers unmatched durability.
And if your essential requirement is power, then it isn't easy to look past the Melnor Pulsating Sprinkler. All that's left now is for you to pick a date and choose the ideal sprinkler.
So, that's all for now. Until next time, Ciao!
Related Articles
Top Impact Sprinklers For Low Pressure
11 Best Sprinkler Valves [Reviewed & Buyer's Guide]
13 Best Potting Mix For Orchids