Those who practice horticulture, the art of maintaining gardens, know that a wrong tool can be as disastrous as a thunderbolt on a delicate flower.
Garden cultivation and management and even agricultural activities demand not only a sound knowledge of the field but also the proper skills to create a place of profound beauty.
We all know that one of the essentials for plant growth is fertilizer. But, let us tell you what is even more important: an efficient device that will distribute just the required amount. Apart from cutting down the immense hassle of distributing fertilizer by hand, a spreader also helps manage and monitor plant growth.
However, getting the ideal spreader could be a challenge given the myriad of designs you'll find out there. And that's why, we decided to help you out by compiling this extensive list of some of the best fertilizer spreaders you can get today.
Simply read on to know all about them!
Best Fertilizer Spreader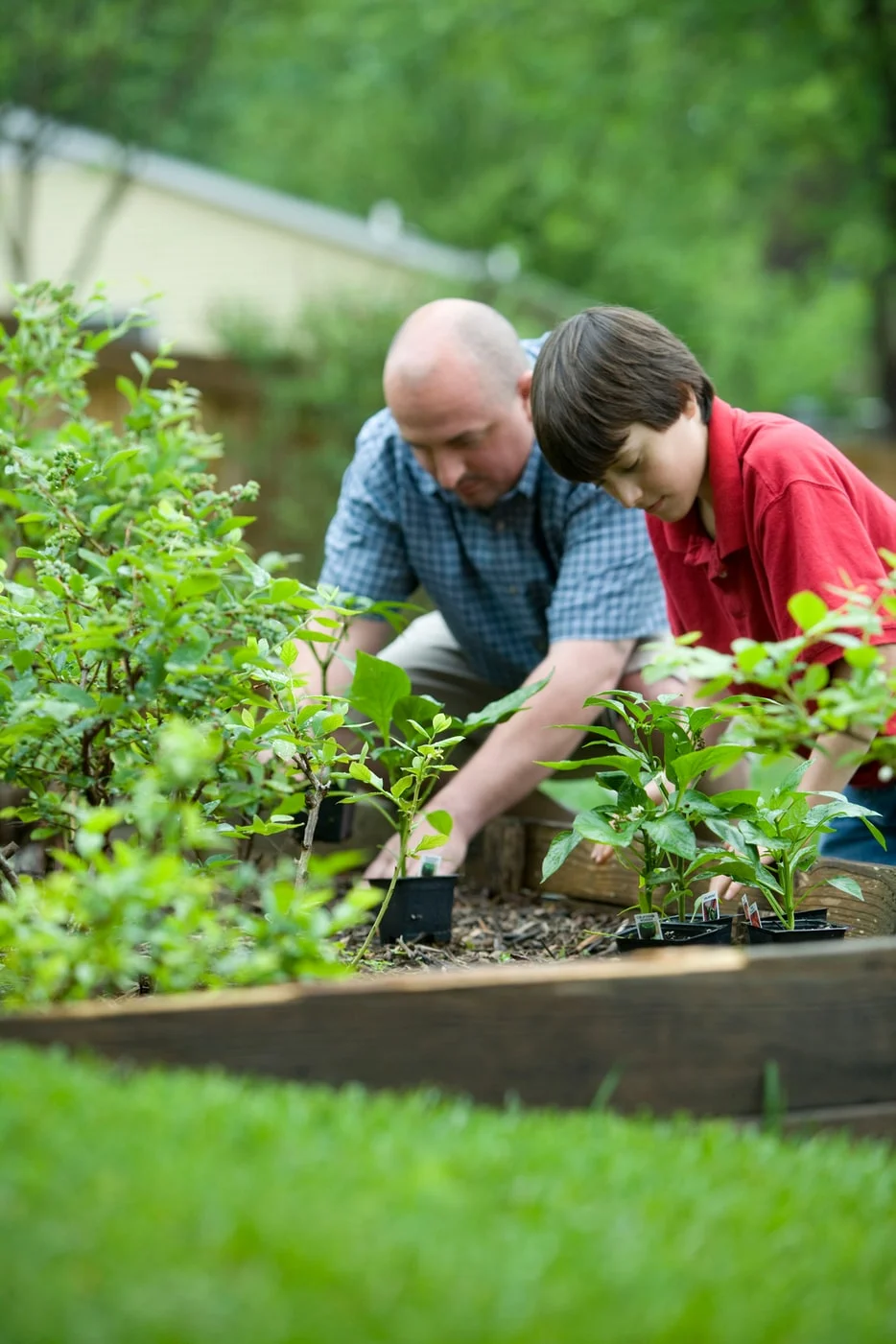 Here are the top 9 fertilizer spreaders, designed to meet your needs and elevate your fertilizing game, whether you have a small lawn or a vast landscape.
Most horticulturists would recognize this brand instantly, as Earthway is known for its vast array of high-quality gardening accessories all over the States. And, when it comes to spreaders, the brand does an exceptional job of producing highly functional units, such as the 2150 Commercial Spreader.
No products found.
Why Did We Like It?
First up, we'd really like to talk about the performance and efficiency of this product, because it is quite good! The unit comes with the brand's unique "EV-N-SPRED" 3-hole drop shut-off system. This maintains an even pattern of distribution, offering a feathered spreading edge for precise applications. You can even adjust the drop rate of the fertilizer or seeds to cater to narrower sections of the lawn.
But what we really liked is the spreader's capacity to hold 50 pounds of fertilizer, which dismisses the need for frequent refills. This covers all standard residential garden spaces at one go.
Additionally, the spreader is built to withstand heavy blows and impacts. It's considerably durable construction makes it ideal for use on rough terrains in any sort of weather. The wide-set pneumatic tires are designed to work on any uneven turf supporting an additional 175-pound load-bearing frame of the unit itself along with the hopper capacity.
What Could Have Been Better?
The only thing we thought could have been better was the setup procedure. Assembling this unit tends to be incredibly tough and confusing. Also, the issue is aggravated by the weight of the product, as it is quite heavy.
Pros
Offers efficient and even seed distribution

Comes with a large hopper capacity

Built formidably to last long

Drop rate could be adjusted
Cons
Assembly could be pretty tough
Capacity: 50 lbs | Spreader Type: Walk-behind | Application Method: Broadcast | Adjustable Settings: Yes | Spreader Material: Metal
Next up on our list is a pretty functionally designed hand-held fertilizer spreader by Fasmov. Sporting an uncomplicated layout, the spreader actually goes a long way in allowing all the ease of maneuverability and portability that one can require.
Why Did We Like It?
The spreader comes in a value pack of two and is designed to hold a sufficient amount of fertilizer, for that matter. You can even use salt and grit with your fertilizers in this to spread the mix across the entire garden. 
These spreader canisters feature graduated marks on the sides that help to measure the exact levels of fertilizer. This prevents wastage and spillage of any sort, saving up on fertilizer quantities. What it also does is sprinkle just the required, precise amount of fertilizers needed by the plants, so that they aren't burdened with excess quantities.
Each canister has an adjustable perforated disk that dispenses the required amount of fertilizer. This is, in fact, ideal for deicing the yard or other similar purposes that arise throughout the year.
The spreader is easy to fill and use. It can be carried anywhere and used at your convenience.
What Could Have Been Better?
Some may find the holes on the adjustable perforated lid to be a tad bit too small, in which case one has to take it off the mouth of the canister. That should give you the required drills for an even spread.
Pros
Simple yet effective design

Can be easily used and maneuvered at will

Graduated markings ensure precision filling and spreading

Can be used with salt and grit
Cons
The holes on the perforated lid may be too small
Capacity: 76 oz | Spreader Type: Handheld | Application Method: Broadcast | Adjustable Settings: Yes | Spreader Material: Plastic
Scott Turf is undeniably a stellar name in the field of horticulture, which prioritizes quality above all others. And one of the highest-selling items from the brand is its Classic Drop Spreader. Not only is this model highly rated for its performance, but also for its hopper capacity which is one of the largest out there!
Why Did We Like It?
This particular model from Scott Turf actually holds up about 10,000 sq. Ft of fertilizers that are really more than enough to cover the largest of residential or commercial lawns. This is why it is extensively used by professional horticulturists and conservationists.
Coming to the built construction, the spreader, in every way, is a heavy-duty one. Each of its parts is constructed using quality material and designed to provide maximum stability to resist heavy blows, shocks, and jerks on rough terrains. This makes it the perfect fit for all kinds of gardens, including the ones with uneven grounds. 
We were really impressed with its 22-inch spread pattern that offers precision during spreading and distribution. Apart from reducing spillage, this also ensures just the required amount of fertilizer for your plants without choking their roots.
Another great advantage of this unit is that it comes fully assembled with a pre-calibrated structure. This cuts down on the hassles of putting together all its heavy parts and makes it immensely easy for you to use.
What Could Have Been Better? 
There's hardly anything to complain about this model. But, if we really had to name something that we think could use an upgrade, it is the wheel design, which we think, is not correctly grooved for grassy areas. If you have grass beds, then you may wanna go a little light with it.
Pros
Has an enormous hopper capacity

22-inch spread pattern delivers well and evenly

Comes entirely pre-assembled

Built to resist weather extremities
Cons
Wheel design could have been better
Capacity: 10,000 sq ft | Spreader Type: Walk-behind | Application Method: Drop | Adjustable Settings: Yes | Spreader Material: Plastic
So, for our next slot, we are back with another awesome spreader from the house of Earthway, and this one is the Ev-N-Spred 3100. And, as you probably know by now, that means superior efficiency, which ensures precision spreading for your gardens and lawns!
What Did We Like It?
The Ev-N-Spred 3100 is a high-quality commercial "crank-spreader." And it comes with straps that attach the device to your body, helping you to carry the device around to fertilize the land. What we do like about this device is that it allows you all the control and ease of use to spread the fertilizer over extensive distances.
Coming to the technicalities of the device, it uses the brand's patented "Ev-N-Spred" mechanism, which ensures consistent and even distribution all over. Additionally, the device also includes an Easy Operator Shut-off, which makes it comfortable for the user to manage the control, along with a Powder Coated Chassis and an exclusive dual-port shut-off.
The quality of the unit is also commendable, which does hold up against the onslaughts of regular wear and tear, or even the corrosive effects of certain substances.
Overall, this one's an excellent unit that could be used for any standard-sized gardens and lawns to spread fertilizer, seeds, or ice melts.
What Could Have Been Better?
Even though this is a high-performing unit, we found the straps to be too flimsy and uncomfortable to wear. It feels like they could break off anytime soon, and this makes it difficult to keep the spreader on for too long. So, this part of the device could definitely use an upgrade.
Pros
Allows you all the control and ease of use

Comes with a few beneficial and functional features

Durably built to resist daily wear and tear

Distributes evenly over considerable distances
Cons
Straps aren't properly designed
Capacity: 40 lbs | Spreader Type: Chest-mount | Application Method: Broadcast | Adjustable Settings: Yes | Spreader Material: Plastic/Metal
For those who have their sweet little gardens and lawns back home to maintain, a hand-held fertilizer spreader is always an essential item, for the ease of use it provides. So, the next model we want to suggest to you is this brilliant unit from Spot Spreader that is known for its precision and versatility.
And here is an insight into its mechanism that you might wanna have!
Why Did We Like It?
What impressed us the most about this model is its exceptional design and durability. This is built to last under any given situation, making it an ideal device for tending gardens in every weather!
The spreader features a range of different controls, which makes it an exceedingly versatile device even for such a compact size. Such features include multiple adjustable openings that provide the highest degrees of precision while applying the fertilizer. This saves all the hassles of measuring out the contents first or losing a lot out on it while spreading. You can also easily spread grit in the winter using this.
We love how easy it is to use, as all you need to do is pour the fertilizer mix from its bag into the top-screw container of the device and begin applying. 
Another advantage to this device is its lightweight, yet significantly sturdy and compact design. This neither strains your hand nor does it make it too heavy to carry around. In fact, the ergonomically designed handle makes it even more convenient for you to do the job.
What Could Have Been Better?
There is barely anything about this unit that can be an issue. However, just to point it out, the smallest holes in this may get jammed with seeds or fertilizer dregs easily. And this may require you to clean the device out every once in a while.
Pros
Exceedingly efficient and functional design

Lightweight and compact design

Offers precision spreading

The ergonomically designed handle makes it easy for you to use

Durably built
Cons
The smallest holes get jammed easily
Capacity: 80 oz | Spreader Type: Handheld | Application Method: Broadcast | Adjustable Settings: Yes | Spreader Material: Plastic
Up next we have one of the most commonly and widely used spreaders, that has made a name for itself in terms of ease of use and maneuverability. And this one is the AS-80ATV12 Receiver Mount Spreader from Field Tuff.
And following are all the reasons that made us put it on this list today!
Sale
Why Did We Like It?
This Field Tuff model spreads seeds and fertilizers efficiently and evenly using a 12-Volt DC motor, possessing a rated speed of 570 rpm. The spreader is incredibly heavy-duty, providing a maximum capacity of 80 pounds. It can easily hold up to 8 gallons of fertilizer, grass seed, or small grain. This really makes it fit to be used in any standard-sized lawn and garden.
The 12' distribution broadcast width ensures an even and consistent spread. You can also conveniently adjust the drop rate by managing the controls on the device, which can be easily reached from the operator's seat.
Speaking of the versatility of the mount-spreader, it can be easily mounted onto a UTV, ATV, or on a utility tractor's 1 ¼" or 2" receiver. Additionally, the device includes a wiring harness and a separate on/off switch that could be added to the structure to improve its efficiency.
And what we also like is that the device comes with a rain cover that contributes to product longevity.
What Could Have Been Better?
The main issue that we faced is that the tray door on it doesn't close. Also, the spray guard should be positioned in a way during assembly, so that it doesn't interfere with the spreader wheel. This is a definite issue with it, and we hope it was designed well to be set up with ease.
Pros
Efficient and fast distribution

Comes with a number of functional settings

Can be easily mounted on the receiver of compatible vehicles

Comes with a 1-year manufacturer's warranty
Capacity: 80 lbs | Spreader Type: Tow-behind | Application Method: Broadcast | Adjustable Settings: Yes | Spreader Material: Metal
Since we have already explained to you the role and importance of hand-held spreaders in maintaining smaller gardens, it's only fair to suggest another high-performing model for you. And that would be the Scotts Wizz Hand-Held Spreader, which, in our opinion, does an exceptional job of helping your precious plants grow.
Sale
Why Did We Like It?
This Scotts Wizz spreader is a battery-powered unit that you can use in any month of the year. It is significantly durable and can resist sudden shocks and impacts with ease. You can use almost all kinds of fertilizers and mixes with it, including grass seed, weed, and lawn control products, as well as salt and ice melt.
And would you be shocked if we told you that the device is designed to cover an area as extensive as up to 2500 sq. ft? We know, right? The unit has a 5-foot broadcast for distribution with EdgeGuard and HandyLock technologies that ensure precise and even distribution at all times.
What really got us hooked on to the device in the first place is the fact that Scott Wizz offers as many as 23 settings in this spreader for hairsplitting accuracy! The setting dial is super-easy to use; and all you gotta do is just fill the device up, choose the required setting and move around to spread the contents.
What Could Have Been Better?
It goes without saying that it is, in fact, the most feature-rich spreader we have on our list today, and there's hardly anything that takes away its brilliance. But, just to put it all out, this is a heavy unit that may tire out your hand after a point of time. So, you have to put it down at intervals before using it again.
Pros
A feature-rich and highly efficient product

Can cover vast acres of land

Very easy to use

Offers a high degree of precision
Cons
Quite heavy; may tire out your hand
Capacity: 2500 sq ft | Spreader Type: Handheld | Application Method: Broadcast | Adjustable Settings: Yes | Spreader Material: Plastic
Earthway shouldn't require an introduction by now to you, given this is the third product from the brand that we're reviewing. Well, we cannot just seem to get over the versatility of its spreaders, that make it so increasingly easy to undertake this cumbersome task!
And, we believe that the 2750 Hand Crank Bag Spreader is going to be just the thing that you need to tend your beautiful little garden!
Why Did We Like It?
So we're here with yet another hand-held spreader. But the only difference between this one and the rest is that it is way more spacious than all the hand spreaders we have reviewed for you yet.
This one's actually a nylon crank bag "seeder" or seed-spreader, that is designed to be carried around on the shoulder. It covers considerable distances fast and holds enough seed or fertilizer to last you well for a single run. This a simple yet very effective way of fertilizing the garden or sowing selected seeds. This bag seeder actually works well, distributing seeds pretty efficiently and evenly without any snagging.
We liked how conveniently this zippered bag holds the contents. It does keep them secure, preventing spillage and wastage, especially when you're lifting it on your shoulders.
The bag can hold up to about 25 pounds of seed, which is broadcasted using a high-RPM gearbox. It features an oscillating shut-off plate that prevents the seeds from clumping, aiding flow control, for smooth, consistent dispersal.
What Could Have Been Better?
Well, to be honest, this one does have a few minor issues with it. First up, we do think, it could have been given a better quality. It doesn't fare well on durability, and the straps do look a bit flimsy and could break if you happen to overfill the bag.
Pros
Easy to use

Offers smooth dispersal and even distribution

Could be conveniently carried around

Holds a sufficient amount of seed
Cons
Doesn't score well on quality
Capacity: 20 lbs | Spreader Type: Handheld | Application Method: Drop | Adjustable Settings: Yes | Spreader Material: Plastic
With that, we have arrived at the last slot of this listicle, and the spreader we have for it is from the reputed brand Scotts, which we talked about earlier in the guide. The Elite Spreader from Scotts is one that we will highly recommend owing to its high degree of accuracy and coverage.
And you can read the rest of the good things about it right here!
Sale
Scotts Elite Spreader
Dual rotor technology provides unbeatable accuracy and a 6ft...
Holds up to 20,000 sq. ft. of Scotts lawn product, including...
Why Did We Like It?
The Scotts Elite Spreader comes with a "dual-rotor" technology, which scores substantially in efficiency. Along with this, the device also offers a 6ft spread pattern that makes it significantly precise when it comes to distributing fertilizer, grass seeds, ice melt, or salt.
Additionally, the device can hold up to 20,000 sq. ft of lawn product, delivering brilliantly on any terrain. It is formidably built to tackle massive impacts without falling apart. And the well-structured wheels on it balance out the pressure on the frame that is created due to walking it on uneven grounds.
The handle on the unit is pretty ergonomically designed, which keeps it really comfortable for the users. This allows you to push the unit around effortlessly, without tiring your hands.
Also, the best part about the unit is that it comes almost assembled, requiring only minor tweaks and adjustments.
What Could Have Been Better?
The only thing with this one is that the agitator pins may not work that well. You do have to take them out if you're planning to use coarse rock salt. But even with that, the unit may glitch when dispersing granular contents.
Pros
Works on dual rotors which makes it pretty efficient

Formidably built to withstand pressure

Ergonomically designed to make it comfortable for the user

Only requires minor assembly
Cons
It may not work well with coarse grains and salts
Capacity: 20,000 sq ft | Spreader Type: Walk-behind | Application Method: Broadcast | Adjustable Settings: Yes | Spreader Material: Plastic
Best Fertilizer Spreaders Comparison Table
Buying Guide For The Best Fertilizer Spreader
Finding a spreader for your garden isn't tough, given the endless range of styles and designs. There is a model that will suit specific requirements and preferences, but not all of them together. What is really required is to find one that caters to the essentials of the task, if not adding extras to it.
So, what we have done here is attach a buyer's guide that will let you know about all the factors that you should look out for while purchasing a fertilizer spreader.
Types
Broadcast Spreaders
Such kinds of spreaders are designed for extensive gardens and lawns. These efficiently cover larger areas, spreading seed, fertilizers, and ice melt evenly over the land. Broadcast spreaders are significantly heavy-duty and are typically used for agricultural purposes. There are a number of ways to move and maneuver these spreaders. They can either be pushed forward or pulled behind and are generally designed to be latched onto lawn tractors and similar vehicles.
Drop Spreaders
Drop spreaders are simple yet pretty useful when it comes to dispersing granular mixes. These can be used to tend to residential or commercial gardens and lawns, depending on the shape and size of the unit. And, a significant advantage to it is that it can handle tough debris such as mulch and compost, distributing them evenly across the land.
Hand-Held Spreaders
The smallest of the versions, hand-held spreaders, are mainly designed to cater to the requirements of smaller lawns. These could be easily maneuvered to sprinkle in those problematic spots where you cannot take a push-broadcast spreader, such as the corners or tucked-away flower beds. Hand-held spreaders give you complete control to conveniently fertilize such spaces.
What to consider?
Built-construction
The first thing to consider when buying any kind of spreader is to check out if it's going to hold up against heavy and sudden impacts. Apart from the frame, the wheels of the spreader should also be well-designed.
Since these are going to support the unit on the roughest of terrains, sudden shocks, and jerks are something that they will have to absorb, protecting the unit. Wide-set pneumatic tires usually deal well with such obstacles, absorbing heavy impacts to keep the main unit stable.
Efficiency
There's no point in getting a spreader in the first place if it's not efficient enough to make your job easier for you. In that case, you might as well do it all by yourself.
Machine efficiency is critical for such devices, as you'd have to undertake to spread seed or fertilizer across vast acres of land. This requires you to check the specifications of the rotors and gears that will ensure a smooth, glitch-free performance all along.
User-friendliness
No matter what kind of spreader you choose, always make sure it is easy for you to understand and operate. We tend to buy things with a lot of features that may or may not be useful in the long run, instead of the essential functions. If you end up being all confused about the device that you have bought, then it's just gonna be an utter waste in every way.
Some spreader models feature numerous settings and functions which may be difficult to understand at first but are grasped better with time. Do take your time to experiment with the machine to check if it keeps things comfortable for you or not. That's how you'd be able to optimize the functions of the unit to get all the benefits of it.
Hopper Capacity
The last point that we want to touch on is about the hopper capacity of a spreader. While broadcast spreaders hold way more than drop or hand-held models, it's a given that larger hopper capacities are always better. Bigger hoppers dispense the need for frequent refills, which could be tiresome. They also reduce the risk of spillage or wastage by safely containing the product inside while the unit is being used.
Fertilizer Spreader FAQs
What are the different types of garden spreaders?
Broadcast spreaders: Designed for extensive gardens and lawns, these spreaders cover larger areas and are heavy-duty.
Drop spreaders: Used for dispersing granular mixes, they are suitable for residential or commercial gardens and lawns.
Hand-held spreaders: Smallest versions designed for smaller lawns, allowing convenient fertilization in hard-to-reach areas.
Are broadcast spreaders suitable for agricultural purposes?
Yes, broadcast spreaders are commonly used for agricultural purposes due to their ability to efficiently cover larger areas.
Can drop spreaders handle tough debris like mulch and compost?
Yes, drop spreaders are capable of handling tough debris like mulch and compost, distributing them evenly across the land.
What are the advantages of hand-held spreaders?
Hand-held spreaders are ideal for smaller lawns and allow for precise fertilization in hard-to-reach spots such as corners or flower beds.
Should I prioritize user-friendliness when choosing a spreader?
Yes, it's important to choose a spreader that is easy to understand and operate. Avoid overly complex models that may be confusing or difficult to use effectively.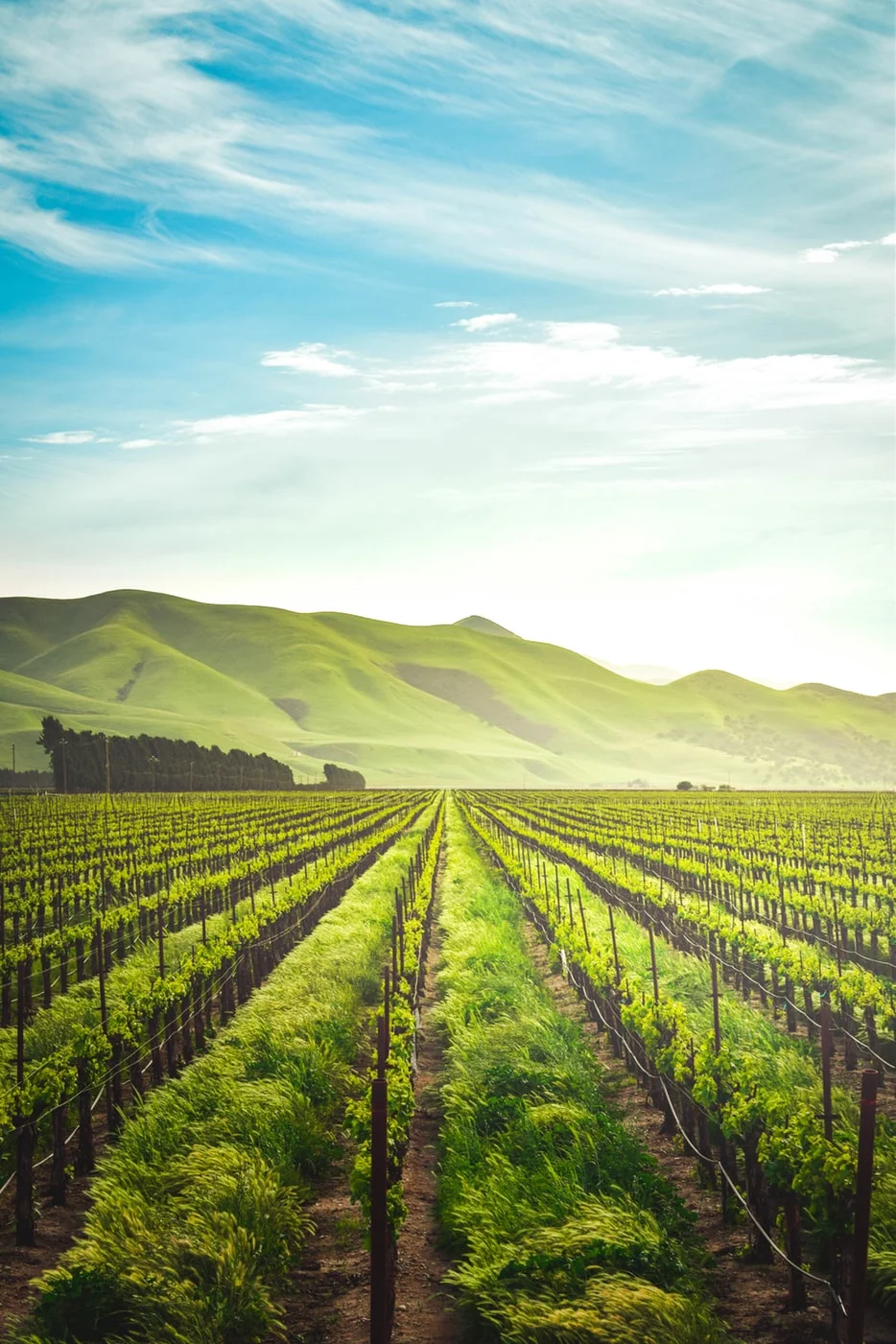 Conclusion
And with that, we come to the very end of this guide on some of the best fertilizer spreaders that you can avail for your gardens and lawns right now.
But before we sign off, we're gonna sum up our very favorite ones from the list that excel in their respective categories.
Earthway 2150 Commercial 50-Pound Spreader is an ideal option for its large hopper capacity and efficient seed distribution. Fasmov Adjustable Handheld Spreader is a good option for its value and convenience. Scotts Turf Builder Classic Drop Spreader is the right choice for professional horticulturists. These top three fertilizer spreaders have been selected based on factors such as hopper capacity, distribution efficiency, durability, adjustability, and suitability for different purposes.
We'll be back with more such guides.
Till next time!
Related Articles
5 Best Weed Barriers and Landscape Fabric for Happy Gardeners
Where to Find Good St. Augustine Grass Seed & How to Grow It
13 Best Lawn Sprinklers | Review & Buyer's Guide
11 Best Crabgrass Killers Right Now
11 Best Mosquito Fogger Insecticide
9 Best Fertilizers for Petunias Right Now
9 Best Fertilizers for Hydrangeas
11 Best Fertilizer for Citrus Trees Right Now
11 Best Fertilizer for Citrus Trees Right Now
13 Best Poison Ivy Killer Reviewed
13 Best Fertilizer For Blueberries 
13 Best Organic Lawn Fertilizer 
13 Best Fertilizer for Tomatoes  
13 Best Fertilizer For Succulents Reviewed 
13 Best Fertilizer for Hydrangeas 
13 Best Fertilizer for Hibiscus 
13 Best Liquid Lawn Fertilizer Right Now 
13 Best Fertilizer for St Augustine Grass Reviewed
13 Best Potting Soil For Herbs To Consider Today
13 Best Backpack Sprayer [Buyer's Guide]
13 Best Fertilizer for Palm Trees 
13 Best Fertilizer for Zoysia Grass
13 Best Potting Mix For Orchids