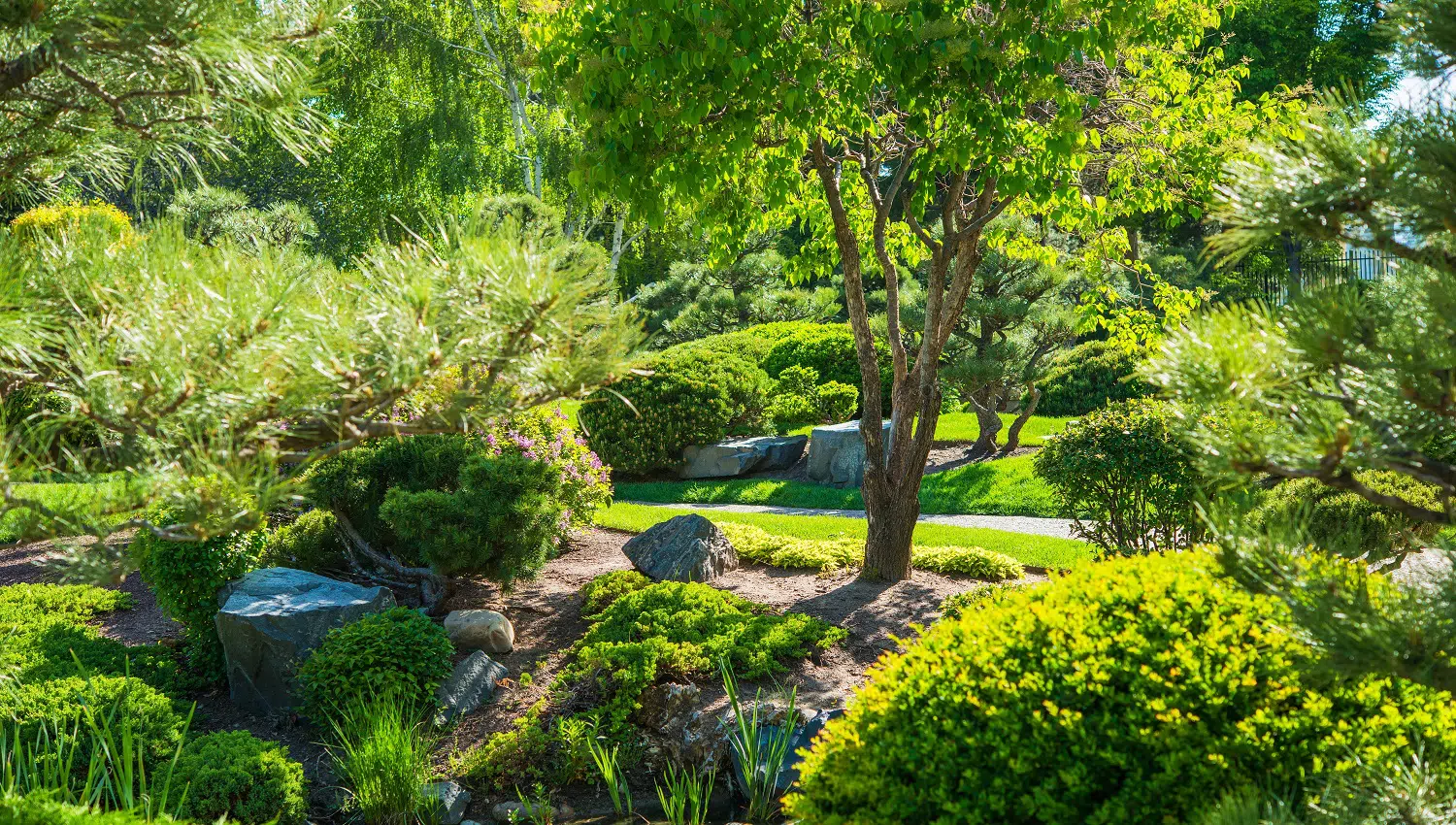 Are rain and sunshine enough to promote the growth of trees? That's a common question that comes across every gardener's mind. 
Most trees and shrubs grow well on their own, but some plants need a bit of a push. Fertilizers are formulated to do that and much more. They add the essential nutrients to the soil, promoting plant development and growth at the roots. 
That's why gardeners resort to using plant food while gardening, and you should too. But here's where the problem arises. 
The market's flooded with a variety of fertilizers, making it difficult to choose the right option capable of fulfilling your lawn or garden requirements. Even experienced gardeners often deal with the same dilemma. 
To help you out, we've come forward with this guide, which includes detailed reviews of the 11 best fertilizers for trees. Furthermore, the buyer's guide included after the reviews will help you make an informed purchase. 
So, without further ado, let's begin! 
Top Fertilizers For Trees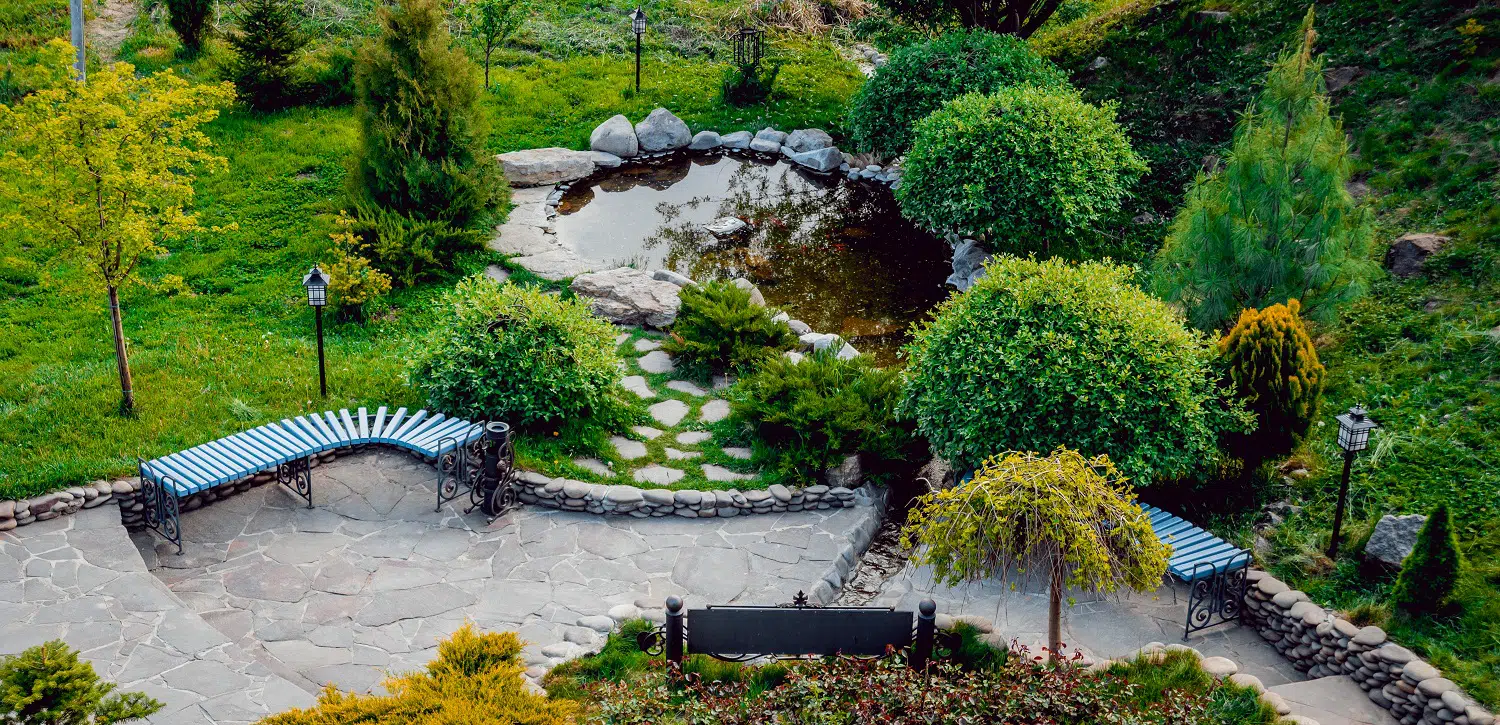 Miracle-gro is a brand we trust when it comes to gardening and landscaping the ins and outs of homes. That's why we've decided to introduce you to the Miracle-Gro 3002410 Shake N Feed. The trees and shrubs plant food formulated with vital nutrients and natural ingredients supports their development and growth. 
Why Did We Like It?
There are many reasons to like this tree and shrub food from Miracle-gro. After all, it's formulated with earthworm castings, kelp, feather meal, and bone meal to feed microbes in the soil. As a result, the microbes break down organic matter into nutrients to support root strength and development, thereby increasing water efficiency. 
The best part about Shake N Feed is that it can be used on all flowering trees, shrubs, and acid-loving plants, both in containers and the ground. Its vital nutrients and natural ingredients work in harmony to maintain deep, lush green foliage, and colorful blooms throughout the season.
Your plants get off to a good start as it provides continuous-release feeding for up to 3 months. Consequently, they obtain nourishment all-year-round without you having to do much. 
What Could've Been Better?
We didn't really come across any significant downside to using Shake N Feed from Miracle-Gro. However, it's important to note that being an all-purpose concentrated fertilizer, it should be used as directed. We ended up burning the leaves of a spider plant by using more than the required quantity.
Pros
All-season nourishment

Contains micronutrients and natural ingredients

Can be used on all plants and trees

Maintains lush green foliage
Cons
Excessive use may burn plant leaves
Sale
Next up on the list, we have the best all-in-one solution for serious gardeners. The Osmocote Smart-Release Plant Food Plus is formulated and fortified with 11 essential nutrients to feed indoor and outdoor potted plants in all growing conditions. But does it meet expectations? Let's find out.
Why Did We Like It?
Rest assured, this nutritious plant food can be applied with confidence to potted plants, be it indoors or outdoors. It contains 11 essential nutrients to work virtually on all plant varieties in different growing conditions.
All you have to do is sprinkle a scoopful of the food per 2 gallons or 4 square feet and mix into 1-3 inches of soil. The granules, coated with semi-permeable resin, allow water to penetrate in order to dissolve the encapsulated nutrients. In turn, the nutrients are released into the soil with changes in temperature, feeding plants and trees for up to 6 full months.
Without a doubt, the Smart-Release Plant Food Plus is one of Osmocote's best formulas. But if you ask us, its highlight is the no-burn pledge offered by the brand when used as directed.
What Could've Been Better?
The fertilizer works effectively; there's no question about that. However, once the nutrients are released, the empty shells remain in the soil, resembling small plastic balls. This can be detrimental to the environment in the long-run, something which none of us wants.
Pros
No-burn pledge when used as directed

Highly nutritious

Easy to use

Works on all plant varieties
Cons
Leaves microplastic empty shells
Sale
We now bring you to yet another all-purpose plant food from Miracle-gro that works instantly to ensure the best results. The water-soluble fertilizer provides all the required nutrition houseplants, shrubs, and trees need to blossom and grow without you worrying about it burning leaves and flowers.
Why Did We Like It?
The water-soluble plant food is safe to use on flowers, vegetable patches, trees, shrubs, and houseplants. It's guaranteed not to burn their leaves when applied as directed after every 1 or 2 weeks when plants are actively growing.
Instead, it starts working instantly, adding vital nutrients to the soil for them to flourish throughout the season. We were able to see results within less than a month of use, which is remarkable indeed.
Coming to the method of application, we can assure you that this fertilizer is easy to use. Being water-soluble in nature, it can be applied with the help of a garden feeder. Simply fill the jar with the plant food, attach it to a hose, turn on the water, and begin spraying after choosing the desired spray pattern.
You may also consider using a watering can to soak the base of your plants with the solution.
What Could've Been Better?
The only downside to buying this water-soluble plant food from Miracle-Gro is its packet size. Seeing its price, we expected the quantity of the product to be a bit more. You might have to spend more money buying bigger or multiple boxes of this all-purpose fertilizer.
Pros
Safe for all tree types

Easy to use

Works instantly for effective results

Full of essential nutrients
BioAdvanced is a brand offering the lawn and gardening products you need to maintain the beauty of your garden. And with the dual-action formula of the Tree & Shrub Protect & Feed, you get the ultimate peace of mind while it revitalizes your trees and shrubs and kills unwanted insects.
Why Did We Like It?
What makes this fertilizer stand out from the rest is its dual-action formula. BioAdvanced's cutting-edge technology helps release the nutrients slowly into the soil to improve the health of your plants and trees.
But that's not all; this fertilizer acts as an insect and pest killer, killing unwanted insects, including Japanese beetles, leafminers, caterpillars, adelgids, and more. With just one application, it kills these insects and prevents new infestations for up to a year.
That said, Protect & Feed can be applied to all types of flowers, including roses and flowering shrubs, with ease. There's no need to spray or mix the granules; simply measure the required amount and sprinkle it around the tree's base.
Furthermore, the product gets directly absorbed by the internal root system, so you need not worry about it being washed away by irrigation or rain.
What Could've Been Better?
Protect & Feed is not just a fertilizer, but it's also an insect killer that kills pests and prevents infestation. So, avoid applying it on or around vegetable patches and fruit-bearing plants. The chemicals may reach the fruits and vegetables, making them inedible and unsafe for consumption.
Pros
Prevents infestations for up to a year

Easy to apply

Systematic rainproof protection

Kills adult Japanese beetles
Cons
Not suitable for vegetable patches and fruit-bearing plants
We'll now introduce you to the Ross Root pre-measured refills, a high-nitrogen formula for deciduous trees and shrubs. When installed in the brand's deep feeding system, it ensures uniform fertilization below the soil's surface while you simultaneously water the area.
Why Did We Like It?
The best part about the Ross 14636 Root Feeder Refills is that it's an easy-to-use formula that requires no mixing or measuring. Since they come in the form of pre-measured refills, you can rest assured of quick, easy, and mess-free fertilizing.
You have to use them in your Ross Root Feeder to get the perfect balance of nutrients directly into the plants' roots. Once they're inserted in the ground, make sure to water the area for the fertilizer to dissolve and release the essential micronutrients and minerals.
This will help in maintaining and improving the overall health of your trees and shrubs all-year-long. Your garden will look beautiful and luscious throughout the different seasons, which is something every gardener desires.
What Could've Been Better?
Considering the number of sticks you have to use, which is usually 2 for every small tree and 3 to 4 for large trees, the average cost of fertilizing the garden with these refills is significantly high. Other than this, we found it difficult to water the area using the feeder because of its low water flow.
Pros
Easy, quick, and mess-free fertilizing

For seasonal use

Requires no mixing or measuring

High-nitrogen formula

Even fertilization at the roots
Cons
Feeder ensures low water flow

Not cost-effective
Serving the organic community for over 29 years, Dr. Earth has set industry standards yet again with the 708P Fruit Tree Fertilizer. The 100% organic and natural product made using the best ingredients and innovative technology stimulates root development and consistent plant growth while addressing safety concerns for all gardeners.
Why Did We Like It?
Fertilizers containing chemicals can't be used on trees and plants bearing fruits and vegetables. But with Dr. Earth 708P, you need not worry since it's made using 100% organic and natural ingredients. It doesn't consist of GMOs, chicken manure, or sewage sludge, giving you complete peace of mind during use.
Instead, the fertilizer, which comes in a poly-bag, contains probiotics, seven strains of beneficial soil microbes along with ecto and endo-mycorrhizae. These ingredients work together to provide optimum levels of essential nutrients to the tree by releasing them quickly, thereby stimulating root development and plant growth.
It eliminates the need for chemical fertilizers when used as directed, enhancing plant performance, nutrient availability, and drought tolerance. As a result, you get more nutritious fruits with no growth spikes.
What Could've Been Better?
The fertilizer works well to promote consistent plant growth, but it's important to note that it may attract unwanted insects and worms when used excessively. This may cause damage to your tree and fruits, so make sure you use it as directed.
Pros
100% organic and safe

Increases plant performance

Releases nutrients quickly

Enhances drought tolerance

Stimulates healthy root growth
Cons
May attract unwanted insects and worms
Sale
The Jobe's Evergreen Fertilizer Spikes come pre-measured to ensure a slow but continuous supply of the right amount of nutrients below the surface of your trees. In turn, they keep your trees and shrubs healthy all season by nourishing and promoting the active growth of their roots.
Why Did We Like It?
Rest assured, these slow-release fertilizer spikes will help keep your yard spectacular-looking throughout the year. All you have to do is place them along the tree's drip line during early spring or late fall and water well before application.
Since they come pre-measured, there's no need for complicated mixing and measuring. Using two to three spikes for one to two inches of trunk diameter will provide the right amount of nutrients to promote overall plant growth.
They release vital nutrients continuously to support the actively growing roots below the surface without causing wasteful runoff. You don't even have to bother about any smell, creating a mess, or hazard. What's more, these spikes are suitable for nourishing the roots of all deciduous trees and shrubs, including oak, maple, birch, elm, poplar, and redbud.
What Could've Been Better?
After a few weeks of inserting Jobe's Fertilizer Spikes in the ground, we noticed that the surrounding grass started turning brown. This was a bit of a let-down, but you won't be facing this issue, provided the spikes are used as directed.
Pros
Pre-measured spikes for ease of use

Slow-release formula feeds all season

No wasteful runoff, smell, mess, or hazard

For all deciduous trees and shrubs
We'll now move on to yet another tree and shrub fertilizer from Jobe's, a company offering a variety of eco-friendly, organic gardening products to meet all your lawn and garden requirements. The slow-release formula, available in a bag of 5 spikes, lasts throughout the season to promote the active growth of plant roots.
Why Did We Like It?
This is another fertilizer from Jobe's that comes in the form of pre-measured spikes to nourish all types of deciduous trees and shrubs at the roots. It's easy to use; all you have to do is follow the instructions included with the pack and insert around the drip line during early spring, mid-summer, or late fall when the roots grow actively.
The slow-release formula ensures a continuous supply of nutrients below the surface to feed the trees throughout the season. Consequently, you'll notice visible results all-year-round, which, in turn, helps keep your lawn or garden luscious and beautiful at all times.
There's no doubt that these spikes promote the healthy growth of the trees and shrubs. But that's not all; they are safe for the environment, and you need not worry about wasteful runoff or any smell. The fertilizer does its job by working effectively without creating a mess or any hazard.
What Could've Been Better?
Truth be told, we don't really have any significant complaints related to the application or effectiveness of this fertilizer. However, we find it important to highlight the fact the pack includes considerably smaller spikes. They also tend to break easily, so you'll have to be careful while handling them.
Pros
Easy to use

Nourishes trees at the roots

The package comes with instructions

No hazards, wasteful runoff, or smell

Feeds all season
Cons
Spikes are smaller in size

Tend to break
Fertilome, a leading manufacturer of weed killers, insecticides, fungicides, and other garden and lawn care products, comes forth with the VPG Inc BAC421. It's a plant food scientifically formulated to feed all types of trees and shrubs up to twice a year without any hassle.
Why Did We Like It?
The VPG Inc BAC421 is scientifically formulated to give your trees and shrubs the nourishment they deserve. When applied around the tree drip line, it moves directly to the feeder roots with the help of its penetrating action. This, in turn, eliminates the need for digging holes in the area for feeding.
Fertilome's premium fertilizer is available in a 20lbs bag, which can feed up to 10 4-inch diameter trees, making it a cost-effective option. But that's not all; you'll be pleased to know that the plant food is pretty diverse in application, being an all-purpose fertilizer. It can be used for all types of trees, including evergreens, palms, citrus, tropical, fruit and nut, shade, and flowering trees.
We were also quite impressed with its effectiveness and performance. It starts working instantly to release the vital micronutrients into the ground for them to promote growth from the roots.
What Could've Been Better?
You won't be facing any significant problem while using this premium fertilizer, provided you're careful during application. If not, the granules might mix with underground water resources, leading to contamination. Also, it's best to keep VPG Inc BAC421 out of the reach of children.
Pros
Cost-effective

No need to dig holes for feeding

Can feed up to twice a year

All-purpose fertilizer

Deep penetrating action for effective results
Cons
May contaminate underground water

Not safe for use around children
Down To Earth, a company that began in Eugene, Oregon, in 1977, takes pride in its complete line of natural and organic fertilizers like this one. The all-natural tree and shrub fertilizer work together with the microorganisms, organic matter, and fungi of the soil to feed plants and stimulate growth.
Why Did We Like It?
This organic fertilizer from Down To Earth is fortified with 11 species of endo and ectomycorrhizal fungi that help encourage extensive root development. As a result, it protects the tree or shrub from a variety of stresses, including drought, transplant shock, and other environmental extremes that can negatively impact its growth potential.
That's not all; it mixes into the planting hole for new transplants to maximize root contact, ensuring rapid establishment and survival. This is all thanks to the inclusion of beneficial microbes and their active ingredients, including rock phosphate, soybean meal, feather meal, and basalt.
We also found that the 4-2-4 is extremely easy to use. All you have to do is follow the provided application rates and directly apply it to the plant roots or mix it with the soil.
What Could've Been Better?
When we first ordered the Down To Earth Fertilizer, we received a box that had already crossed its expiration date. If you come across a similar situation, it's best to get the product replaced, as this might compromise the fertilizer's effectiveness and reduce the health of your surrounding trees and shrubs.

Pros
Maximizes root contact

Contains essential microbes

Protects trees and shrubs from stress

Easy to use
Cons
Expired fertilizer lacked effectiveness
Sale
Our list would be incomplete without the inclusion of this evergreen, flowering tree and shrub fertilizer from Scotts, a global leader in the lawn care industry. Formulated with all the right ingredients, this continuous-release plant food promotes growth at the roots to ensure lush green foliage.
Why Did We Like It?
Scotts has managed to introduce us to exceptional fertilizer that encourages the vigorous root growth of a wide range of trees and shrubs. The continuous-release formula, when directly applied to the soil, feeds the acid-loving plants, including evergreens, camellias, hydrangeas, azaleas, rhododendrons, and magnolias, for up to 2 months.
It adds the essential nutrients to help plant growth in all aspects, thereby ensuring lush foliage throughout the season. All you have to do is apply the fertilizer at the beginning of the growing season to notice desirable results all-year-long.
Apart from being easy to apply, this plant food is safe to use; it won't burn the leaves of your trees and scrubs, provided it's used as directed. You'll also be pleased to know that it's available in different pack sizes to choose from. The 2-pack variant comes at a comparatively reasonable price, but you can also opt for the 3-pack option at a discounted price.
What Could've Been Better?
The only disappointing factor of using this plant food to promote tree and shrub growth is that it causes the yellowing of leaves to a certain extent. This is probably due to the absence of iron, which is a major component of fertilizers.
Pros
Perfect for acid-loving plants and trees

Safe to use

Easy to apply

Encourages vigorous root growth
Cons
Causes yellowing of leaves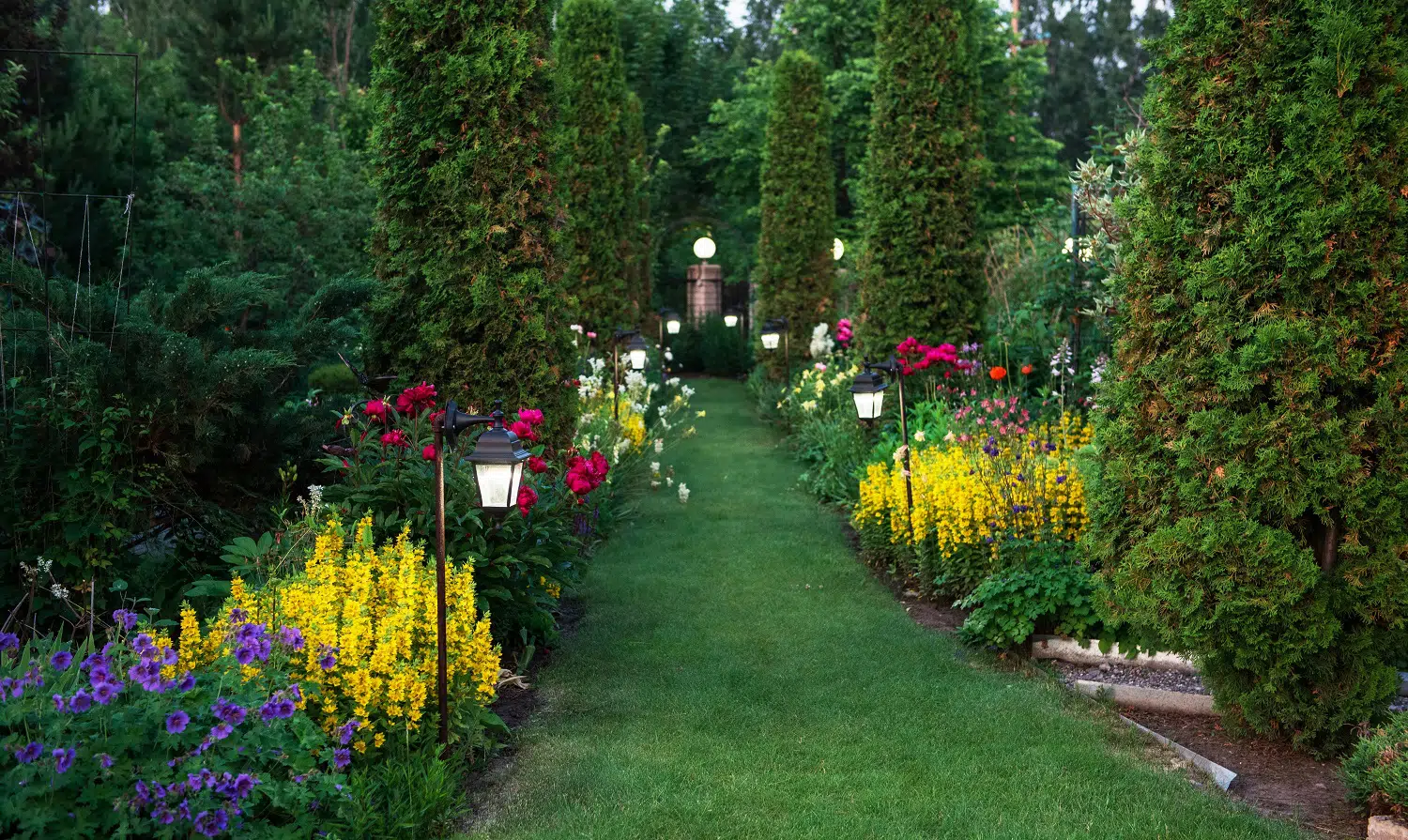 Tree Fertilizer Buyer's Guide
As you're already aware, selecting a fertilizer that's capable of fulfilling all your lawn and garden requirements is easier said than done. There is a wide range of options to choose from, making it all the more time-consuming and hectic.
Now, we've tried simplifying your task by reviewing a handpicked list of excellent options. So, were you able to shortlist the best products, if not make a purchase? Well, it's not just you; most buyers find it challenging to pick a fertilizer, even from a narrowed-down list.
Understanding your plight, we've carefully created this buyer's guide, explaining a few crucial points that need to be considered while buying fertilizers for trees. Read on.
Fertilizing Frequency & Feeding Time
How often you decide on fertilizing your trees and shrubs will depend on their age and season. Based on these factors, choose a pack that offers sufficient plant food to last you through the season. After all, you wouldn't want to keep spending money on buying expensive fertilizers all-year-long, right?
Other than this, it's crucial to check the product's feeding time. Most fertilizers feed up to two months, while others can feed up to 6 months.
Depending on its feeding time, it's generally a good idea to apply the fertilizer during early spring and late fall. Fertilizing during these seasons helps strengthen plants for the growing and dormant periods.
Insect Repellant
Insects and worms tend to latch on to trees and shrubs, obstructing their overall growth. To prevent this, it's best to opt for dual-action plant foods that also act as insect repellants. These products not only help in enhancing plant health and promote growth, but they also kill insects and prevent infestations.
Safe To Use
Remember, the fertilizer or plant food you buy should be not only easy to apply but also safe for your trees and shrubs. You can always consider organic options made using 100% natural ingredients. Being free from GMOs and harmful chemicals, they are safe for the environment and your surroundings.
You'll be able to use these fertilizers on vegetable patches and fruit-bearing trees as well. And when used as directed, rest assured, they won't be burning the plant leaves and flowers. Instead, you'll get lush green foliage that will make your garden look as beautiful as ever.
Formulated With Essential Minerals and Nutrients
When buying fertilizer for trees, make sure it's formulated and fortified with all the essential minerals and nutrients required for growth. It should be able to slowly yet continuously add the vital micronutrients below the soil's surface to encourage vigorous root growth during the active growing stages.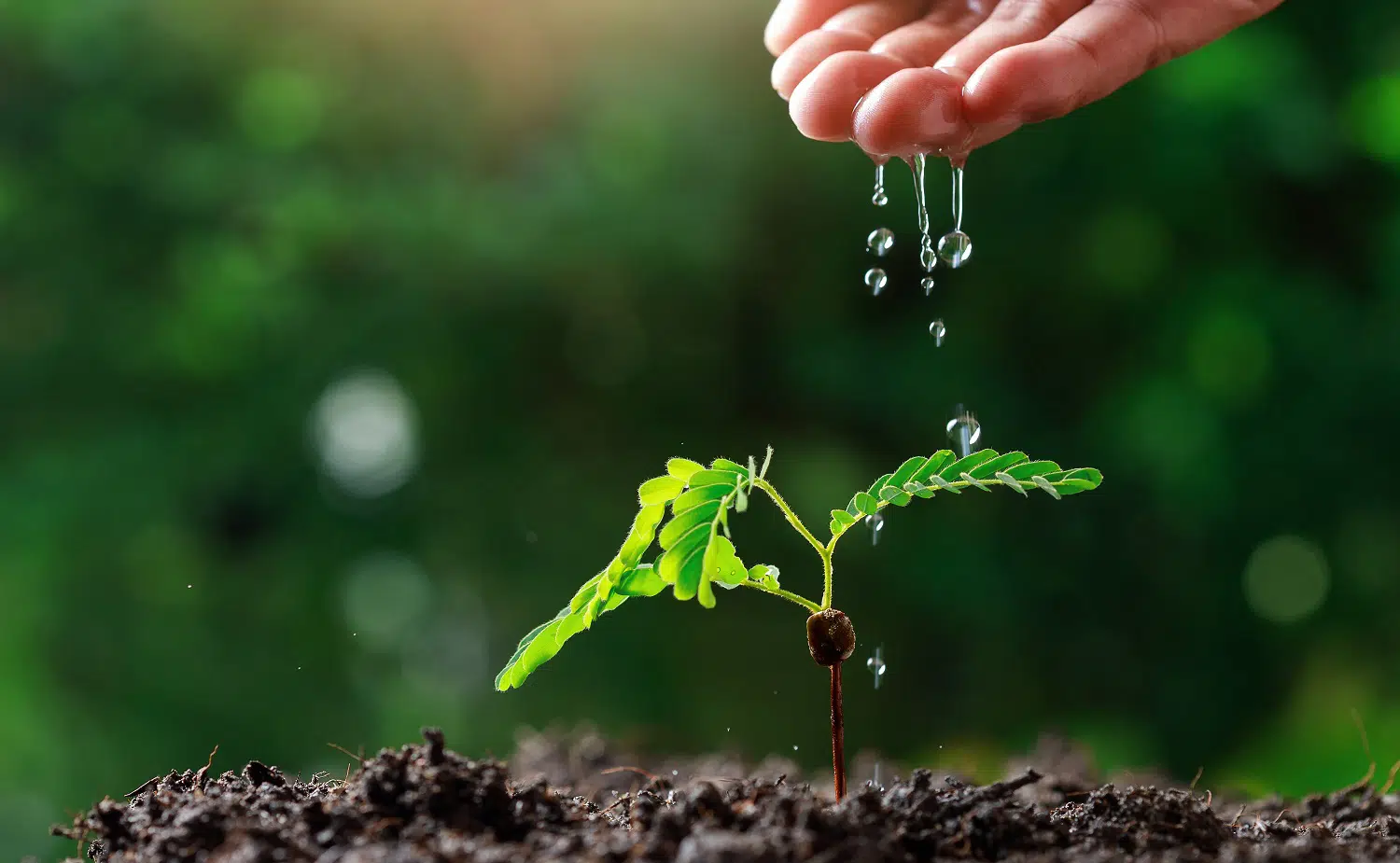 Best Fertilizer for Trees Verdict
Every gardener dreams of having a beautiful garden with healthy and luscious trees and shrubs. And fulfilling this dream isn't that difficult, provided you have the right fertilizer to add the essential nutrients. 
On that note, we'll now progress to the end of this review-based guide on the best fertilizers for trees. But before signing off, let's take a quick look at our favorites. 
Miracle-Gro 3002410 Shake N Feed tops our list as it nourishes trees at the roots. Osmocote Smart-Release Plant Food Plus is the best option for potted indoor and outdoor plants, while Miracle-Gro Water Soluble Plant Food works instantly to ensure praiseworthy results. 
Here's hoping this guide helps you find the ideal fertilizer to strengthen your trees and promote growth. But don't be discouraged if it takes some time for it to work. 
We'll now take your leave with that bit of advice. Till next time! 
Related Articles
13 Best Fertilizer For Blueberries
13 Best Organic Lawn Fertilizer
13 Best Fertilizer for Tomatoes
13 Best Fertilizer For Succulents
13 Best Fertilizer for Hibiscus
13 Best Liquid Lawn Fertilizer
9 Best Fertilizers for Hydrangeas
9 Best Fertilizers for Petunias
11 Best Fertilizer for Citrus Trees
13 Best Fertilizer for Green Grass
11 Best Lawn Fertilizer Options
13 Best Fertilizer for Vegetable Garden
13 Best Fertilizer for St Augustine Grass
13 Best Potting Soil For Herbs
13 Best Fertilizer for Palm Trees
13 Best Fertilizer for Zoysia Grass