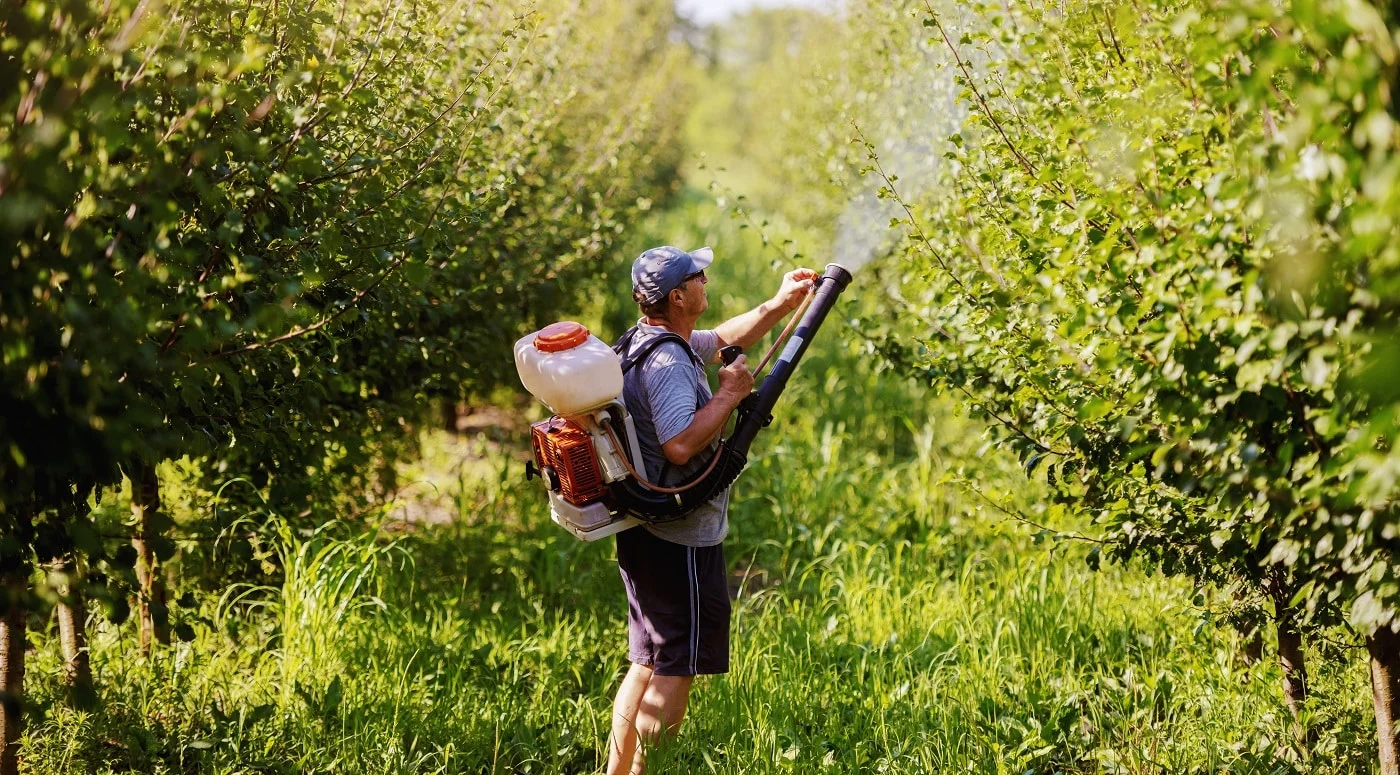 Gardening involves taking care of several complex aspects, resulting in successful germination.
It would help if you were vigilant of various factors for your garden to flourish, and often you might have to tackle an issue before it even occurs. In that regard, pre-emergent herbicides prove incredibly useful, keeping your garden free from weeds and other unwanted growth all year round.
In some cases, gardeners tend to wait for weeds to appear before they spring into action. But a more effective solution would be to nip the problem in the bud. Additionally, pre-emergent herbicides have all the essential components to provide perfect growing conditions once the weed is removed.
However, the question is, how do you choose from the several options available out there? To help, we've narrowed down 11 quality products that are taking the market by storm. Plus, we've added a buyer's guide to answer any lingering doubts.
So, grab your protective gear, and let's begin.
Top Pre-Emergent Herbicide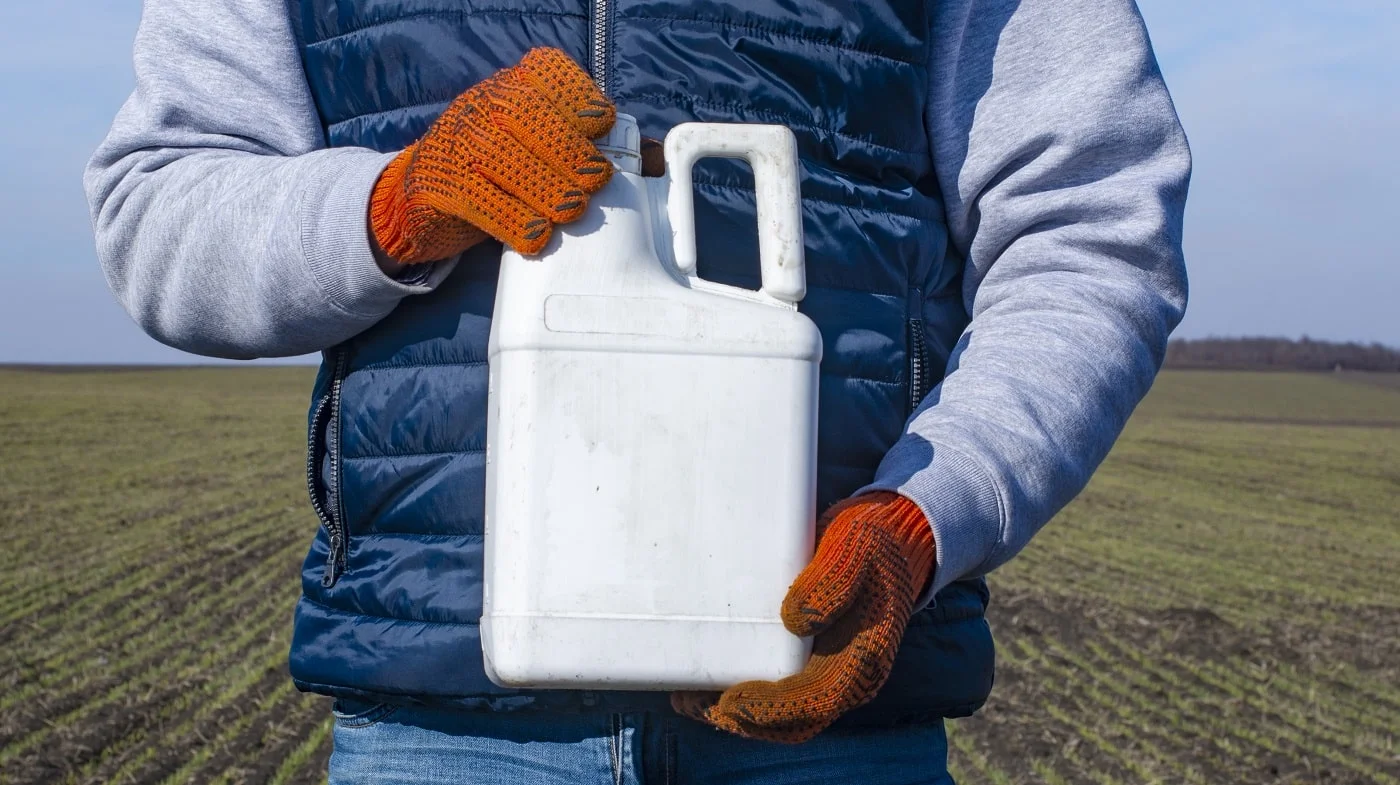 One of our top recommendations is The Andersons Weed Control, and with good reason. It has all the relevant components, protecting against weeds and other harmful growth to keep your plants safe throughout the year. So, it has generated substantial buzz among buyers, leading to mostly positive reviews.
Why Did We Like It? 
When you choose to apply a pre-emergent herbicide, timing is everything because you need to kill the weeds before they grow. The best time to use this product would be in early spring or fall when weed growth flourishes. Subsequently, it stops unwanted growth and clears the path for fresh grass to appear.
We've seen it contains 0.48% prodiamine, which has several benefits but most of all it's highly versatile. It offers protection against more than 30 types of grass and broadleaf weeds to keep your garden healthy and is well supported by the DG Pro formula. Therefore, it contains more particles for every square inch of chemicals for better weed control.
Additionally, it doesn't harm your plants, making it a favorite among turf care professionals and gardening enthusiasts alike. You can use it in different conditions, allowing you to be proactive since it doesn't work if weed has already appeared.
What Could've Been Better? 
If you aren't a regular gardener, the huge instruction sheet may seem overwhelming. The points aren't easily understandable, and the manufacturers should've taken more care to make it uncomplicated. Also, the letters are incredibly tiny, which isn't convenient.
Pros
Versatile

User-friendly

It doesn't harm plants

More particles per square inch

Various sizes
The Southern Ag Herbicide may seem like a simple unit but don't be fooled. It has incorporated the relevant features of other products while making the necessary upgrades for terrific output. This helps deliver a power-packed performance to rid your garden of all excessive growth and keeps your plants fresh.
Why Did We Like It? 
At the very outset, you'll notice it comes in various sizes, and you can pick the appropriate unit depending on the area of coverage. It speaks volumes about the versatility on offer, making it useful for small, medium, or large lawns, thanks to the careful selection of ingredients.
This is a surface-applied herbicide, which means it's easy to use, and you don't need to worry about the mixture seeping into the soil. It doesn't affect the plants and clears the path for fresh grass to grow. You can use it all year round, and just before weed season, apply it to all corners of the garden for the best results.
The potent formula works well for most annual grass and broadleaf weeds, delivering terrific performance. But significant improvement comes in durability, ensuring it can withstand various weather conditions without compromising on potency.
What Could've Been Better? 
The problem with the instructions is that it doesn't specify the amount of water you need to dilute the solution. While the measurements provided may be suitable for a farm, most users have felt it doesn't hold true for a garden. Ascertaining the appropriate amount is critical as too much or too little water won't have the desired effect.
Pros
Numerous sizes

Easy to use

Affordable

fast-action

Wide coverage
Cons
Instructions aren't helpful
If you liked our earlier recommendation, then brace yourselves because the products keep getting better. Next up is the Tenacity Turf Herbicide, targeting a wide range of weeds for all-round coverage. While the bottle may be small, there can be no doubts about the potency on offer.
Why Did We Like It? 
There are several fantastic features we need to cover, so let's get right into it. You'll be pleased to note that this is both a pre-emergent and post-emergent herbicide, offering complete performance. It works as a selective contact agent to control the growth of weeds and turf.
Now, if used as a pre-emergent herbicide, weeds that begin growing to absorb the mixture, which prevents them from spreading further. What's more, it kills a wide variety of pests from carpetweed, chickweed, clover, and crabgrass, thanks to the presence of 40% Mesotrione. However, it doesn't harm your plants, which bodes well for gardeners.
We loved that the designers included a syringe allowing you to measure the amount of solution needed. Hence, you can use it for a long time, even in extreme weather conditions, without any hassle.
What Could've Been Better? 
Although the syringe makes measuring easier, it's challenging to use it in the bottle. But this is not a significant issue; you'll get the hang of it with time. Also, it'll be a while before you see noticeable results, meaning you need to have a lot of patience or opt for some other unit.

Pros
Versatile

Works as a post and pre-emergent herbicide

Affordable

User-friendly

Prevents growth of dandelion
Cons
Sticky syringe

It takes time to get results
If your primary requirement is versatility, it's difficult to look past the Prodiamine Herbicide. You can use it in several spots to keep your property in prime condition, and it doesn't have any harmful effects, which will please you. No surprise that users have taken an active interest in what it offers.
Why Did We Like It? 
We begin by discussing one of the most critical aspects of pre-emergent herbicides: the choice of ingredients. When the plan of action is to stop the weed from emerging, ingredients like 65% prodiamine prove useful. It keeps the plants safe while providing extensive coverage for the corners of the lawn.
You can control various types of harmful grass and broadleaf, making it an all-around unit for most situations. Even under unpredictable weather conditions, you won't have to worry about potency, highlighting its exceptional durability. We especially loved the flexibility it delivers, allowing you to use it in spring or fall for the best results.
It comes in a five-pound bottle, sufficient for most gardens, turf surfaces, or golf courses. Plus, it delivers outstanding protection against crabgrass throughout the year and kills bluegrass, knotweed, chickweed, and spurge.
What Could've Been Better? 
There are a couple of issues with the herbicide; you'll notice the instructions don't specify the amount of water you need to use. Therefore, you might have problems using the spray, but you'll get better with practice. Additionally, it's available in a jug rather than a bag, which is a point of contention for some customers.
Pros
Flexible application

Can be used throughout the year

Versatile

Prevents chickweed

Affordable
Cons
Needs better instructions

It comes in a jug
The Compare-N-Save Weed Killer has many similarities with some of the other products available out there, but it stands out in durability. It can withstand various weather conditions, providing the best results throughout the year for you to keep the grass healthy. Rest assured, you'll get your money's worth.
Why Did We Like It? 
The striking aspect of this herbicide is the range of choices – from quantity to components. Depending on the area you need to cover, the manufacturers have included three variations in quantity. Additionally, along with the weed killer, you get a bleach sprayer, making it a multi-purpose model suitable for numerous tasks.
It's completely rainproof, providing excellent protection, irrespective of the changing seasons. In that regard, the fast-action formula comes into effect by showing visible results within two to four days. Plus, it's highly potent, thanks to the use of 41% glyphosate to keep your garden free from all types of harmful growth.
It'll please you to note that you can cover a maximum area of 25,000 square feet as it comes in a ready-to-use spray bottle. This will help you reach all corners of the lawn without any hassle.
What Could've Been Better? 
It's highly potent, so you need to be careful about the amount you choose to use. Along with weeds, it also clears out grass and plants, which isn't the ideal scenario. You need to carefully read the instructions to decide how much water needs to be added to dilute the mixture.
Pros
Various sizes

Includes bleach sprayer

Multi-purpose model

Fast-action formula

Affordable
Cons
May kill grass and plants
We're at the halfway point of our list, but there are several quality units we're yet to review. Our next recommendation is the RM43 Vegetation Control, delivering fantastic coverage, which makes it suitable for taking excellent care of your property. It has made some exciting upgrades which are sure to please you.
Why Did We Like It? 
First and foremost, fantastic options play a crucial role in catering to various users. Based on the size of your garden, you can go for the maximum quantity of 2.5 gallons. Besides, to make work more manageable, RM43 has added a sprayer, bleach, and weed preventer.
It delivers consistent output throughout the year and prevents different types of weeds or harmful grass from interfering with germination. You get coverage of 43,243 square feet, and thanks to its incredible potency, it removes vegetation altogether. It's the ideal unit for keeping your garden clean, providing a refined look.
Other than that, it works well on gravel paths, driveways, parking areas, and on farms. The significant improvement is that it permits spot control of brush, vines, and weeds, highlighting exceptional user-friendliness.
What Could've Been Better? 
It's priced higher than some of the other models, which is a letdown for prospective gardeners. We understand RM43 has kept the price higher because of the array of functions. But when it comes to quality, it's best not to compromise with the price, so hopefully, you don't have a tight budget.
Pros
Durable

Versatile

Total vegetation control

User-friendly

Numerous sizes
Scotts is a well-known brand among gardeners, thanks to its range of fantastic products, and Scotts Weed & Feed is no different. It delivers exceptional coverage while the powerful formula gets rid of unwanted growth reasonably quickly. We assure you won't be disappointed.
Sale
Why Did We Like It? 
Straight off the bat, the extensive coverage makes it stand out, allowing you to cover 15,000 square feet without any hassle. You can use it in most spaces with aplomb, thanks to its powerful formula, providing two times better dandelion and clover control. Therefore, it protects your lawn from various types of unwanted growth.
The significant addition is the weed grip technology, having several benefits. Once you spray it in all relevant areas, it grips onto the weeds in plain sight, but more importantly, it locates weeds you don't see. Therefore, it provides all-around coverage and clears the path for fresh grass to grow.
Additionally, it improves soil structure and supplies essential nutrients by going deep into the surface. The roots are made stronger, ensuring you have a beautiful lawn in different conditions, and it enhances the absorption properties of the soil.
What Could've Been Better? 
You need to keep in mind a few things, and the foremost among them is that it requires a damp lawn for best results. Also, be careful about how much mixture you use because it tends to kill the grass in some cases. If you find the grass going brown, you've probably used too much.
Pros
Clears out dandelions

Protects against clover

Improves absorption

Strengthens roots

Allows passage of nutrients
Cons
May kill the grass

Requires a damp lawn
The Preen Weed Preventer has quickly climbed the charts to cement a place among the top products. With features like the flip-top applicator and its extensive coverage, you can get the desired results in most situations, endearing it to users. No wonder it has received a positive response.
Sale
Why Did We Like It? 
Right away, you'll notice the many available sizes, corresponding to which the area of coverage varies as well. The smallest unit weighs 4.93 lbs and covers 805 square feet, while the largest unit weighs 21.45 lbs and can cover 3,500 square feet. So, it's highly versatile and delivers a potent output.
With just one application block, you can prevent weed growth for up to six months, making it convenient for use throughout the year. It checks the growth of over 600 perennials, groundcovers, shrubs, and trees to provide much-needed reliability in your gardening activities.
We especially liked the flip-top applicator cap, which adds to its user-friendliness. Plus, it can withstand various weather conditions, remaining unaffected in extreme heat and cold thanks to its high potency.
What Could've Been Better? 
Like some of the other models, the application involves numerous steps, and you need to be vigilant so that you don't miss any. One of the essential steps is to apply water after spreading the solution; for this, you must know the appropriate amount. Too little or too much water may not deliver the required output.
Pros
Easy to use

Protects against 600 perennials

Versatile

Extensive coverage

Numerous sizes
The Snapshot Herbicide has most bases covered, thereby topping rival brands. You get to use it for a long time on various types of weeds, making it one of the most versatile units going around. Rest assured, you'll get your money's worth.
Why Did We Like It? 
If your primary concern is control, you'll like what Snapshot has lined up for you. One of the most significant assets of this herbicide is that it allows you to manage the quantity and potency of the solution. Therefore, your gardening activities become more manageable, giving it an edge over other models.
Another significant improvement is the incredible variety on offer, thanks to its exceptional durability. Since it lasts a long time, it protects against 111 broadleaf and grass weeds, keeping your lawn fresh all year round. All you need to do is to add 2.3-4lbs of the solution on an area of 1,000 square feet for the best results.
We suggest you spray the mixture before monsoon or irrigation and let the ingredients spring into action. Among the various components, the manufacturers have added isoxaben and trifluralin, which attacks the weed, making room for fresh grass to grow.
What Could've Been Better? 
You need to get the amount right because it's highly potent and may end up killing quite a few shrubs. We received reports from users stating that along with weed, it also hurts individual plants if used in large quantities. So, we'd suggest you slowly increase the dosage.
Pros
Added control

Protects against 111 weeds

Great coverage

Weather-resistant

Lasts for 6-8 months
The Non-Ionic Surfactant has a wide range of functions, making it ideal for your gardening activities. Using the latest technology, it allows you to remove weeds and promotes healthier grass growth. But that's not the only good thing about it; read on to find out more.
Why Did We Like It? 
Interestingly, it's a non-ionic surfactant that acts as a weed killer and maintains the garden in top condition. You can use it with several types of plants, making it suitable for numerous purposes, while the easy application makes it ideal for all age groups. You can reach all corners of the garden and spray the relevant areas quickly.
The solution consists of 80% active wetting blend technology, while the addition of ammonium sulfate is a masterstroke. It improves the absorption properties of plants, permitting your leafy friends to attain peak performance throughout the year. The affordable herbicide doesn't affect germination, so you're sure to be interested. 
We must mention that it's alcohol-free, meaning it's non-flammable, and you'll remain safe at all times. Plus, it has outstanding durability to endure different weather conditions; neither rain nor sun will impact potency.
What Could've Been Better? 
One issue is that it tends to clog the sprayers, which isn't an ideal scenario. We found that it might not break down as much, which is why it gets stuck in the pores of the sprayer. So, you'll need to spend some time freeing the sprayer of debris.
Pros
Alcohol-free

Non-flammable

Wide coverage

Efficient

Helps plant growth
The AgroSciences Herbicide is turning quite a few heads among prospective buyers, and a closer look reveals why. It has everything you could wish for, making it highly popular in the market. You can't go wrong, thanks to its incredible performance, allowing you to maintain the quality of your lawn.
No products found.
Why Did We Like It? 
Firstly, a lot of thought has gone into its choice of ingredients, which provides several advantages for your gardening needs. It keeps weed and other harmful growth in check while improving the absorption properties of the soil. Over time, it strengthens the roots by allowing nutrients and water to reach deep into the surface.
You'll be pleased to see it offers sufficient coverage, making it suitable for most lawns. Therefore, you can spray it on all corners of the garden for complete protection. In that regard, we suggest you use it during spring or fall when weed growth tends to be high.
What's more, it's very durable and can endure turbulent weather conditions without compromising on potency. Plus, the fast-action formula delivers quick results, clearing the path for fresh grass to grow.
What Could've Been Better? 
For all that's good, the price is a cause of concern for most people. It isn't suitable if you've got a tight budget, meaning AgroSciences could lose a section of buyers. The first thing gardeners look at is the price, and considering the range of options, we won't be surprised if you choose a different option.
Pros
Easy to use

Extensive coverage

Promotes healthy grass growth

Improves absorption

Durable
Pre-Emergent Herbicide Buyer's Guide 
Before we take your leave, it's important that we discuss a couple of points to help you choose the right unit. A herbicide may seem like a bag of mixture waiting to be added to the soil but there's a lot more to it than that. Therefore, we've listed down the following points, making it easier to pick a unit. 
Durability 
The herbicide must be durable to handle everyday elements and keep the plants well protected. You might encounter extreme heat, cold or wet conditions and neither should have a negative impact on the mixture. It must withstand various conditions for the best results. 
Ease of Use 
Furthermore, it must be easy to use because it's not simply about adding herbicide to the soil. The instructions must clearly mention the amount of mixture you need, and the quantity of water required to dilute it. As a result, first-time users will not find their plants wilting away under excess herbicide usage. 
Potency 
Finally, adequate strength is essential to prevent weeds from growing in the first place. Also, you should be able to control the potency of the mixture, striking the right balance between too much and too less.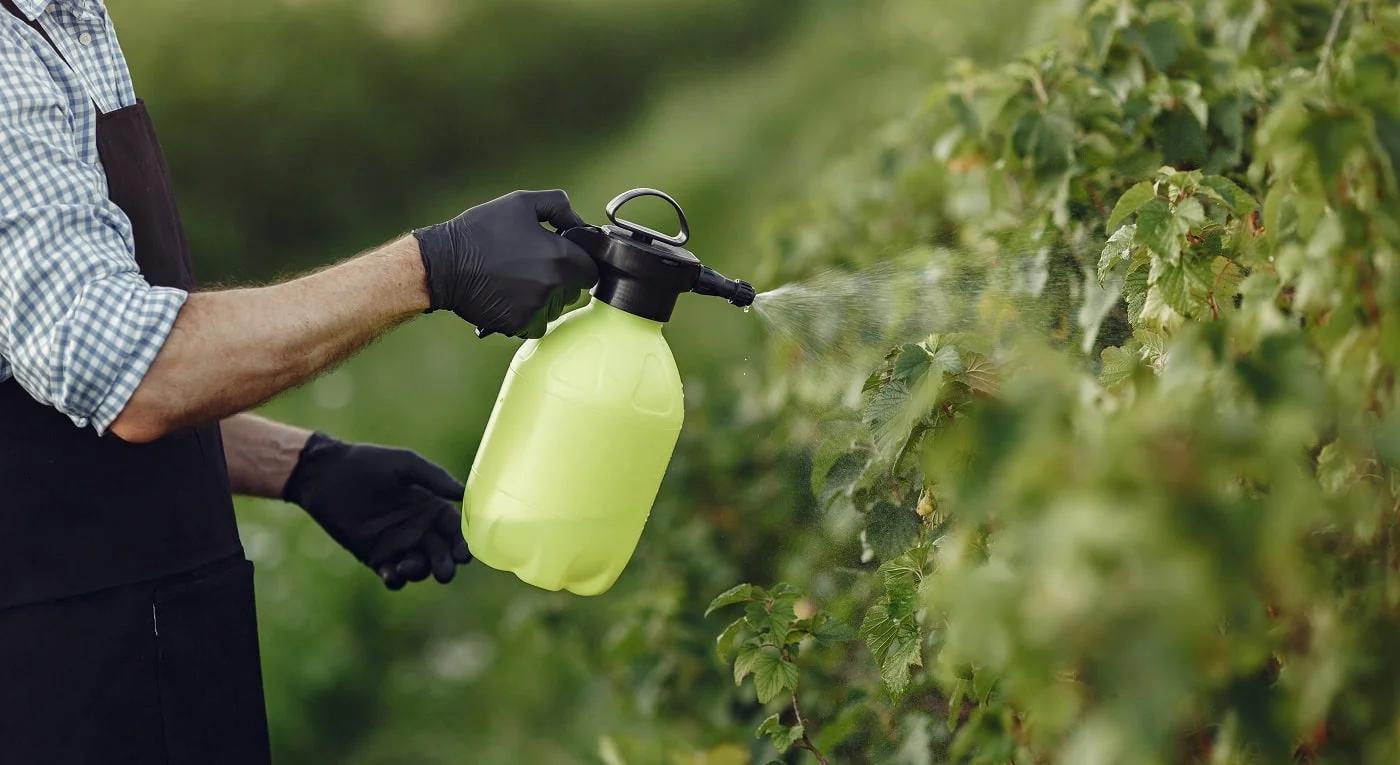 Verdict 
Those were our picks for the best pre-emergent herbicides; hopefully, you've formed a better understanding of the product.
It's effortless to use; all you need to do is follow the instructions for the best results. Moreover, depending on your requirements, you can change the potency of the mixture while keeping your lawn or garden in excellent condition.
Before signing off, we've decided to assist you a bit more by narrowing down the top products into different categories. For the best overall performance, you can choose The Andersons Weed Control, while the Southern Ag HerbicidesSouthern Ag Herbicides delivers unmatched potency.
Apart from that, the Tenacity Turf Herbicide is incredibly versatile. That's all the time we've got. When buying a herbicide, make sure you also buy an extra mask to stay safe.
We'll be back soon; until then, take care. Bye!
Related Articles
11 Best Crabgrass Killers Right Now
How to Install Landscape Fabric for Weed Control
13 Best Broadleaf Weed Killer for Lawns & Gardens