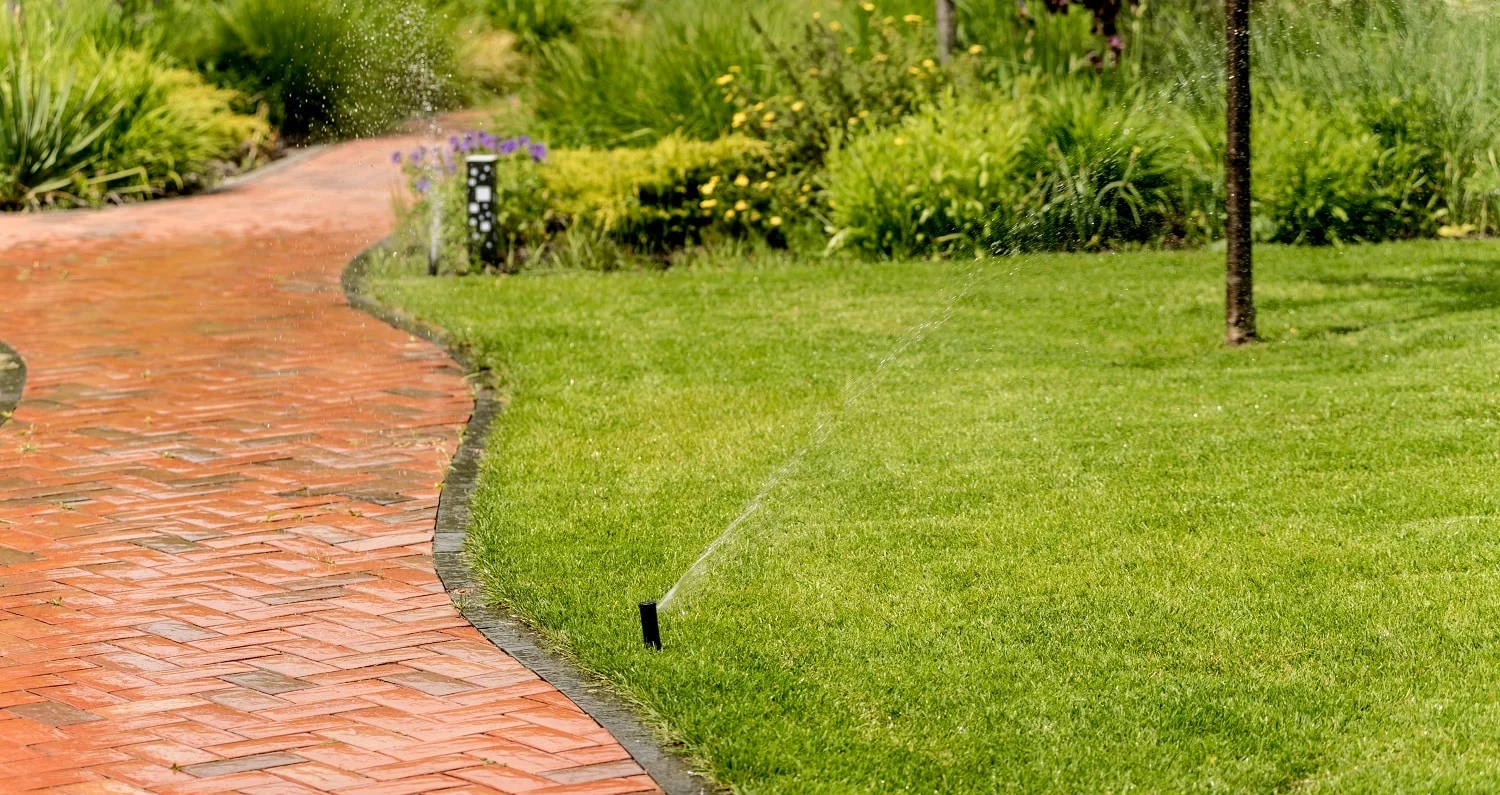 A good lawn fertilizer should not only transform your garden but also make the soil healthier without putting your pets at risk.
If you are a DIY gardening enthusiast, you will know how important it is to provide the right nutrient to the soil. It should get organic matter, which will add the necessary microbes and nutrition while not sticking to the ground. That's not all; water drainage is essential, and the soil should be well aerated for that.
That's precisely why we detest chemical fertilizers – they often burn the grass. But, looking for an organic alternative is not easy with so many options in the market.
Hence, we decided to make it easier for you by curating this list of the 13 best organic lawn fertilizers. We have also mentioned the pros and cons of each to make it easier for you to decide.
So, without further ado, grab a cup of your favorite beverage and dive in!
Top Organic Lawn Fertilizer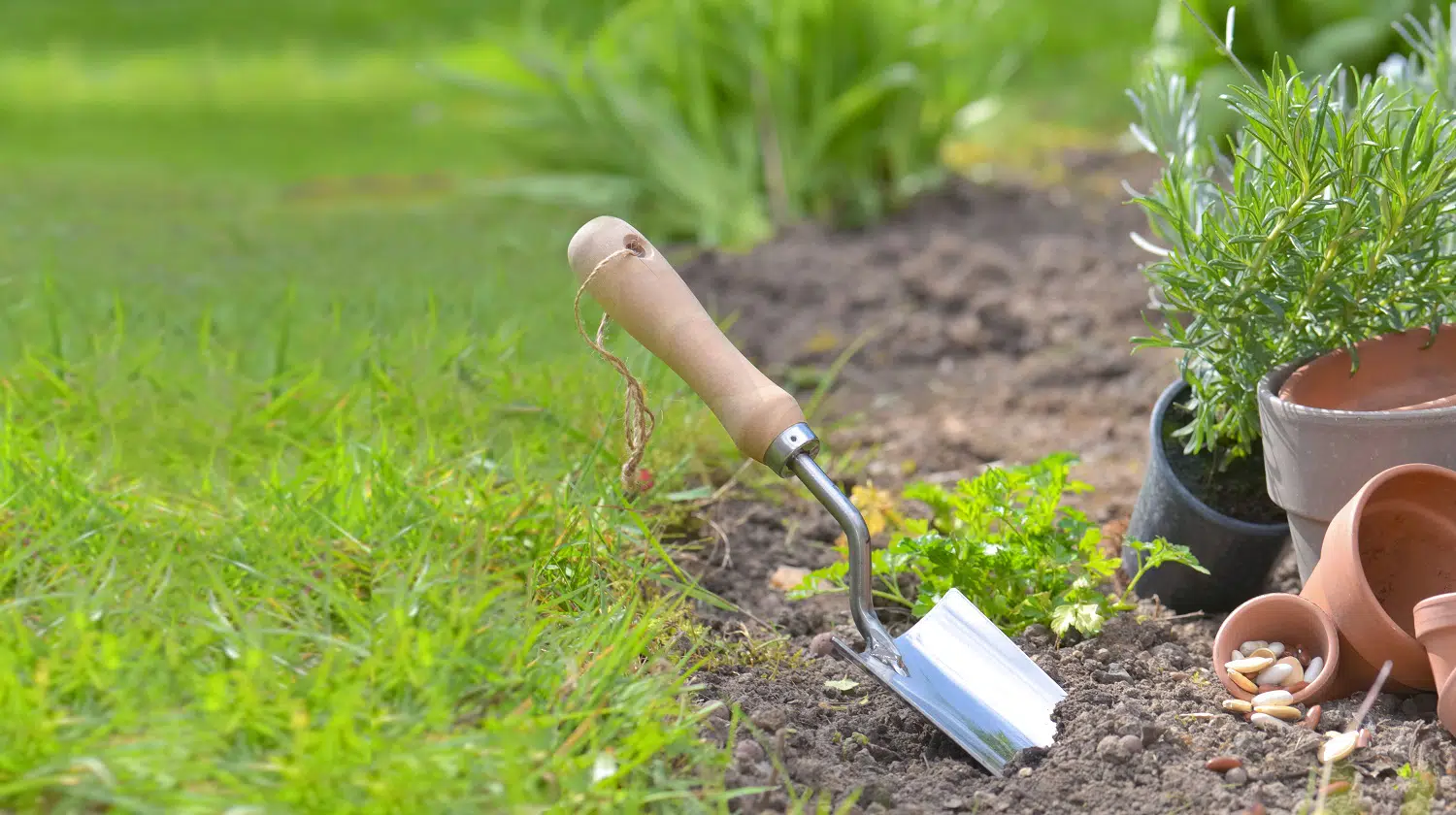 If you are looking for quick results, the Dr. Earth Super Natural Lawn 9-0-5 715 will be an excellent choice. We were very impressed to see how quickly it made a difference to the soil. We recommend using it every 3 months to make sure that your lawn stays healthy and well-hydrated.
Why Did We Like It?
We loved how beneficial it is to promote a hardy root system, as it helps them grow stronger and latch on to the soil. This, in turn, ensures that the plants are not adversely affected or uprooted even during major hurricanes and storms. We were very happy to see the leaves of our plants shining after applying the fertilizer.
Furthermore, the smell could be slightly unpleasant, but that is because of the pack's large fish content. It is made of fish bone meal, feather meal, fish meal, seaweed, calcium sulfate, alfalfa meal, mycorrhizae, and some additional microbes. All of this is extremely healthy for the soil, and the nutrient level rises on application. Hence, you will be able to grow several items on the lawn.
Another great feature is that it will control thatch from accumulating in one place. It digests thatch, leading to a clean surface free from debris. Also, it prevents Mycorrhiza from growing, and the soil stays healthy and hydrated.
What Could've Been Better?
We felt that the product could be considered expensive if used for big lawns and yards. Bags of 18 pounds will not suffice for long in large spaces, and you will have to buy them often. But if you can afford to spend more, then we will surely recommend this product.
Pros
Makes the soil fertile enough to plant shrubs and trees

Can feed up to 3 months

Controls thatch from accumulating

Makes the roots stronger
One of our top recommendations is the Safer Brand Ringer Lawn Restore SA9333, given its brilliant performance and large quantity. It is very economical and can transform your lawn into a lush green space. In fact, our neighbors were surprised to see the visible changes start to show within 5 days.
Why Did We Like It?
This product is known for the materials that are used to make it. It uses no manure, bio-solids, or poultry litter, and is completely made of plant products. Hence, it does not have any bad or fishy odor.
We applied it every 8 weeks throughout the growing season on our lawn, and it worked out well. Although you can begin applying it any time of the year, it is best to begin in early spring. That way, you can repeat the application in mid-summer, which promotes good grass growth.
The different types of grass that grow well with this fertilizer are Tall Fescue, Kentucky Bluegrass, Centipede grass, Perennial Ryegrass, St. Augustine grass, and Bermuda grass. Furthermore, they grow well while reducing the growth of weeds.
Plus, you can cover an area of 5,000 square feet, making it very economical. This will do the job perfectly while ensuring you can cover lawns of all sizes.
What Could've Been Better?
One major drawback is that it attracts a lot of flies. This could be problematic and usually lasts for the first few days after you apply the fertilizer. We would recommend not letting the kids play in the lawn for a few days after application. Let the fertilizer settle down, and the flies will go away.
Pros
No fishy odor

Can cover an area of 5,000 square feet

Deep root development

Non-burning formula used
Up next is a brilliant product that is suited for organic gardening. The Espoma EOSR30 Organic Summer Revitalizer offers a non-burning formula that will work wonderfully well on your lawns. They are cost-effective and will provide you with deep green grass. Read on to know all about its bells and whistles.
Why Did We Like It?
First of all, the fertilizer mix is made of feather meal, iron oxide, poultry manure, and sulfur. These have bio-tone microbes and contain 2% non-staining iron. All of this together makes for the perfect formula that your soil needs. They work well in turning your yellow lawn green.
We were very happy to see that natural ingredients have been used to make the mix. There are no synthetic raw materials in it, and that makes it environmentally friendly. This is also a great use of natural wastes to provide nutrients to the soil.
Plus, the product weighs 30 lbs and covers an area of 5,000 square feet. That makes it suitable for both small and large lawns. You can store it in a cool dark place in case you have a small lawn, and it will remain in good condition.
What Could've Been Better?
Yes, this product is very efficient, but it stinks too. The smell is overpowering, and you may not want to venture into your lawn for the first few days. But it works really well and will provide all the nutrients that your grass needs.
Pros
Turns yellow grass to green

Contains bio-tone microbes and iron

No synthetic elements

Makes grass green and healthy
If you are looking for a product that is easy to apply, The Andersons 7-1-2 Innova Premium Organic is a great choice. It has a low-dust formula which can be applied easily. and is made for all kinds of grasses. We were very happy with the 100% plant-derived content of the pack.
Why Did We Like It?
This product has a lot of benefits. It is OMRI listed and a USDA BioPreferred product and contains amino acids. The mix keeps the soil healthy and full of nutrients. It contains a lot of amino acids and a nitrogen release source.
The item supplied our grass with a lot of highly-digestible carbon, which helped in the growth of microbes. This enhanced the level of good bacteria making the soil fertile and rich.
Because it does not contain sewage or manure, there is no smell. We were very happy with this as our kids could play in the yard the same day.
Another amazing benefit is that there is no risk of burning the turf even if you apply more than necessary. It is suitable for all weather conditions, and you can apply it throughout the year. There is no toxic element in it, and hence, you do not have to worry about the fertilizer mixing with a pond or well in the backyard.
What Could've Been Better?
While you will love the results, this product takes more time to work than its peers. In a month, we found that our grass is greener and thicker. But you will not see immediate results, and you will need to wait at least 3 weeks to see a difference. Be patient with it, and it will work well.
Pros
Stimulates healthy growth of plants

Can be applied in cold and hot weather

No issues with burning
Cons
It takes more time to work
Do you have pets in the house? The Espoma EOLB30 Organic Lawn Booster will help you get a clean lawn while being absolutely pet-friendly. You do not have to worry about your pets consuming any part of the mix as it does not contain anything toxic.
Sale
Why Did We Like It?
This contains a mixture of pasteurized poultry manure, feather meal, and gypsum, which together make for a great mix. It comes in a 30 lbs pack, which is sufficient for a 5,000 square feet area.
A great fact that we noticed is that the nitrogen is released at a slower pace. It is 2.5 times slower than its peers, which is very beneficial for the soil. This ensures that there is a constant nitrogen supply for the soil. It makes the soil healthy and keeps it like that for weeks.
Secondly, it has calcium in it, which makes the soil healthier. It adds all the necessary ingredients without burning the ground. You can apply it without worrying about burning or promoting excess bacteria growth.
Overall, we found this to be a very efficient product. The 30 lbs pack will last you long in case of a small or a medium-sized lawn.
What Could've Been Better?
The one issue we had with this product is that it does not prevent weed from growing. That means you will have to clear the garden often to ensure that there is no weed. This could be problematic for those leading a busy life.
Pros
Safe for pets and children

Releases nitrogen slowly, ensuring a better spread

Last for long

Has a great calcium content
Cons
Does not prevent weed growth
If you want a fertilizer that is created straight from nature, the Unco Industries Worm Castings will be an excellent choice. It is an organic fertilizer that has rich proportions of useful nutrients and will be very beneficial for your plants, grasses, and fence shrubs.
Why Did We Like It?
This product is made of water-soluble nutrients, which work incredibly well for plants. You can apply it to the base of every plant and let it mix with the soil every time you water them. There are a lot of minerals and elements packed, which will help your plants grow well.
Are you wondering how this fertilizer is made? Well, a lot of rich and organic ingredients are fed to earthworms. These then pass through the worm systems and are completely altered physically and chemically. It then results in the formation of super hummus, which is very fertile and works amazingly well for root growth.
Another great advantage is that it improves the structure of the soil. The fertilizer is in the form of tiny round particles that allow for ample aeration. They do not stick to each other and help roots grow faster and become more fibrous. The water retention capacity of the soil also increases, leading to better hydration.
What Could've Been Better?
If you are purchasing this pack, ensure that there are no bugs in it. The first pack that we ordered had some bugs, and if they are scattered on the soil, they will begin to breed. Hence, check the mix and only then pour it on the soil.
Pros
Works perfectly for houseplants

Non-toxic and safe to be used around pets

Promotes fibrous root growth

Can be easily absorbed
Up next is a top-quality product known for its organic formula, which can transform your garden altogether. The EON NATURAL Indoor Plant Food will provide you with sufficient nutrients for 6-12 months from a single bottle. We were very happy with the quantity, and the quality received.
Why Did We Like It?
This is an all-natural formula that contains 3% nitrogen, 1% phosphorus, and 2% potassium. It promotes healthy leaves and stronger root growth. The roots become really fibrous and spread well in the soil while flowers thrive in it. You will be able to see a difference in the overall plant condition post application.
Further, it is very easy to use. All you need to do is dilute 1 teaspoon of the mix with 2 cups of water. Then pour this water over the required area. Whenever you are watering the plants, use this formula, and you will be boosting growth and development.
Coming to the plants that thrive well with this formula, fig-trees, orchids, succulents, rubber plants, red-edged dracaena, and aloe vera can be added to the list. You will see them grow faster, and the leaves look fresher. If you have plants that have begun to droop, use this to replenish them.
What Could've Been Better?
While we mentioned a number of plants that are compatible with this product, there are others that will not accept this, and you might not see any changes. We would suggest applying it to a small area of your garden and checking it. If you see a change for good, then continue to spread it all around.
Pros
Contains nitrogen, potassium, and phosphorus

Easy to use and durable

Can last 6-12 months

Perfect for a large variety of trees and plants
Cons
May not work with all plants
We have reached the middle of this list, and it is time to introduce another brilliant product. The Gardener's Supply Organic All-Purpose Fertilizer is absolutely natural and will give a lush green yard to boast about. We loved how quickly it worked, and our yard was surrounded by healthy plants, thanks to this.
Why Did We Like It?
One problem that often occurs with fertilizers is that it gets absorbed by the soil and the excess washes off when you water your plants. This means that the effect lasts only for a short while, and you will have to reapply again frequently. With this product, you can rest assured that the formula is going to work for a long time.
This is because of the slow-releasing feature that ensures that it dissolves with the soil over time. It will keep releasing important nutrients in the soil and hence will ensure that your plants stay healthy for a long while.
Also, we were happy to see how well the roots developed over time. If you are using it for new plants, this will ensure that they grow well and the roots grip the soil in a very short time.
What Could've Been Better?
This one works very well, but we felt that they could make it odorless. The smell is strong and pungent, and you will not be able to walk in your yard for the first few days. The smell then diminishes and disappears over time. So, if you are planning a garden party, do not apply just before it.
Pros
Provides balanced nutrition

Promotes better water penetration

Good for root development

Perfect for all seasons
Are your grasses going yellow or dying off? This is the potion that can revive a completely yellow patch of grassland and turn it into lush green again. The Simple Lawn Solutions Superior Lawn Food has some brilliant properties to boast of! Read on to know all about it.
Sale
Why Did We Like It?
This product is made specially to address a common problem with gardens. If your lawn lacks potassium or nitrogen, then this is the right choice to make. Blended with both nitrogen and potassium, it is made to provide all kinds of nutrients and food to the soil and plant cells. This will make them stronger and healthier over time.
Also, it contains Humic/Fulvic acid, which is present in the soil. This helps plants transfer food to their leaves and cells. It conditions soil and makes it more fertile too.
Another great benefit that we found is that it is suited for all kinds of grass. That means you can use it for Bermuda, Zoysia, Palmetto, and Bluegrass, to name a few. Kids and pets can easily play on it without you worrying about any kind of toxicity.
Overall, this item proved to be beneficial, and even our neighbors asked us about it. They were amazed by the complete transformation of our lawn.
What Could've Been Better?
The only problem we noticed with this product is that you have to mix it well with water before application. If you apply it in its concentrated form, there is a chance that it will burn out the grass. Hence you should be very careful about it. We mixed a lot of it and kept it in a bottle so as not to make this mistake.
Pros
Has Humic/Fulvic acid for better plant growth

Made with high-quality feed grade ingredients

Suitable for all grass types

Enhances growth
Cons
Overuse can burn the grass
Up next is a slow-releasing fertilizer that works wonders for plants in pots and hangers. The Aquatic Arts Store Indoor Plants Food helps a lot in boosting growth and ensuring that your plant is getting the right amount of nutrition. It is perfect for small lawns indoors that do not receive ample sunlight.
Why Did We Like It?
You can use very small quantities, and you will be able to see a major difference in the plants. All you need is ½ a teaspoon for a 3-inch pot. This formula contains a mix of nitrogen, phosphorus, and important vitamins that will help the roots to grow better. It not only boosts growth but also makes the roots thicker.
Another huge benefit is that it works very well with plants with yellow or brown leaves. These leaves are usually dying because of nutrient deficiency, and these plants are in need of extra help. This specially formulated solution will help these leaves get back nutrients, and the plants will be able to grow better. You should be seeing new leaves within days.
Overall, we were very impressed by the efficiency, and an 8-ounce bag will provide you with benefits for 6 months up to a year depending on the number of plants.
What Could've Been Better?
One thing we noticed about this fertilizer is that you need to be using it constantly to see a change. The nutrients do not remain in the soil for long, and hence frequent application is essential. This could make it an expensive affair for some. But if you can afford it, then do not think twice.
Pros
Reduces brown spots and yellow leaves

Heals rotting roots

Makes the stem stronger

Perfect for home décor plants
Cons
Continuous use is essential
If you have pets who are constantly sniffing and eating on your lawn, then this can be a great choice. Like some of its peers, the Pet Safe Lawn 24-0-6 works very well with pets and will not cause any harm to them. What's more! The grass grows quickly, and your garden will be covered by a green carpet.
Why Did We Like It?
First of all, it was very easy to apply. The product is available in granulated form, and it does not have any dust in it. The particles will fall into the soil directly and mix with it without any wastage. It also contains enough amounts of nitrogen and potassium, which works well for wilted plants and yellow grass. If your garden needs nutrition badly, this will provide it all.
Secondly, it dissolves very quickly, and the soil will be dry within an hour. Your pets can then run around on it easily. It enters the roots of plants immediately, and you can see how the leaves turn vibrant within days. They should be shining and have a beautiful dark green color.
Overall we were impressed with the efficiency that it showed. One bag can easily cover an area of 5,000 square feet, and you can store it in case of small lawns. Keep it in a cool, dry place, and it should thrive for a long time.
What Could've Been Better?
Although it works very well in stimulating the growth of plants, it is not a herbicide and hence does not affect weeds at all. Weed will grow along with the grass, and you will have to remove them yourself. So, it is best to remove all weed before applying this fertilizer.
Pros
Safe for humans, wildlife, and pets

Easy to apply

Available in granulated form

Works quickly
Cons
Does not prevent weed growth
We are almost nearing the end of this list, and it is time to introduce the Purely Organic Lawn Food. This includes a 25 pounds bag filled with rich fertilizer that will ensure good soil and plant health. You can store it easily for a year and use it over time if you have a small lawn.
Purely Organic Lawn Food
Promotes Lush Green Turf Grass. Will Not Burn Your Lawn.
Plant Based Formula with Distillers Grains & Soy. No Harsh...
Why Did We Like It?
This product has ample iron content that helps the roots develop without burning the lawn. The mix does not contain any harmful chemicals or manure. It is devoid of biosolids, which can stink. Hence, you are going to love this odorless formula. It will ensure that a lush green turf replaces your patchy or bare lawn.
Many fertilizers need time to be soaked in, and hence you cannot venture around the lawn within an hour or 2 of applying. But here, because of its organic and 100% natural formula, you do not have to restrict yourself, pets, and kids at all. They can immediately play on the lawn after application and will face no health issues.
Also, this 10-0-2 formula does not contain phosphorus. This meets the Town & Municipality Regulations that restrict the use of phosphorus. Hence, you can use it around water bodies easily.
What Could've Been Better?
The product works really well, but we would have been happier if the price would be lesser. It is on the expensive side, and if you have a large lawn, then it can exceed your budget. However, if you have the liberty to spend a little more, then we would recommend this product.
Pros
Promotes strong root systems

Odorless formula

No phosphorus

Free from harsh chemicals
Are you looking for a product that can be used near water bodies? The Natural Alternative Early Spring 25005 will be an incredible choice. It can promote root development and ensure that grass, as well as plants, grow well. The slow-releasing formula would feed the soil slowly and hence lasts for a long time.
Why Did We Like It?
First of all, we were very happy to see the high level of nitrogen content in them. It also has biosolids and microbes that promote the growth of plants and grass. The level of biosolids matches the standards of EPA and hence are perfect for gardening enthusiasts.
If you have barren patches of land, this will bring back a smooth green surface. The grass turned out to be thicker, and the leaves would shine. We were very happy to see them grow to be so healthy.
Adding on, it is perfect for use beside water bodies like ponds, rivers, and seas. This is because it does not contain phosphorus. Phosphorus often flows into water bodies if used beside it and then causes the growth of algae in it. That depletes the oxygen levels and can cause fishes to die. So, it is better to use this phosphorus-free product if you have a pond.
What Could've Been Better?
While we were very happy with the green coverage, it took awhile for the product to work. Do not be disappointed if you see that there is no development initially. Give it a few weeks, and you will see the garden transform. Also, ensure that you water it well for the perfect coverage.
Pros
Filled with rich organic microbes

Lasts for a long time

Works well around water bodies

Iron and sulfur promotes root development
Cons
It takes time to show results
Organic Lawn Fertilizer Buyer's Guide
Now that you have gone through the top lawn fertilizers, you must have a clear idea as to what to expect. There are different kinds of mixes, and they come in different amounts. Now it can still be very confusing to choose one. To help you out, we have curated this buyer's guide, which will help you make a choice. Read on to know all about it.
Material Used
One of the major considerations is the kind of materials that have been used for making the fertilizer. Now generally there are 2 kinds of materials. One mix contains bone meals and feathers, which work wonderfully for the soil.
There are other ingredients derived from animal manure and fishes, which are very nutritious for the soil. But on the other hand, these smell a lot and could be a problem if you plan on hosting a party in your backyard soon.
Also, these are blood meals and hence can attract animals. Make sure you do not have a lot of rodents or other unwanted visitors before applying it.
That brings us to the next type of mix, which contains plant remains, seaweed, alfalfa meal,cottonseed meal, and microbes. These usually do not have any smell while providing all kinds of nutrients to the soil. If the smell is a problem, this is a great alternative.
Sometimes, some products may have a toxic element that may not work with pets and kids. So, ensure that your product is free of all toxins so that your pet does not fall sick on consuming it.
Use Of Sewage Sludge
Earthworms, fungi, and bacteria which are part of sewage sludge are positive additions to the soil, and they can improve the texture and composition. Roots grow better, and they are able to send food upwards to the leaves in an efficient manner thanks to the lots of minerals and nutrients.
You must have noticed that some of the fertilizers have a large number of biosolids. These bio-solids are nothing but sewage wastes. The wastes are collected, composted, and then treated. It is known to be biologically safe, but we would suggest not to use it for growing food.
 If you have a vegetable or a fruit garden, then stay away from fertilizers with biosolids. They may have metal accumulation or hormones which should not enter edibles.
Presence of Phosphorus
Phosphorus is also beneficial and helps in promoting root and plant growth. It is that ingredient that makes plants grow faster. But it also has a major problem. We would advise not to use phosphorus if you have a water body beside it.
This is because it tends to mix with the water and cause algae to grow in it. Algae reduces the oxygen level of the water and makes it unsuitable for living organisms like fishes.
So, if your garden needs a dose of phosphorus, then apply it very carefully. Ensure that you do not add too much water to the garden so that none of it flows into the pond or river beside.
Granules v/s Liquid
Fertilizers are generally available in 2 forms, liquid and granular. The most common type is the granular one, which needs to be mixed with water and then applied. Some organic products can directly be applied to the soil, and you can sprinkle water over it. Liquid ones usually come in concentrated form. You will have to mix it with water and then sprinkle it over the entire area.
Coverage
Check for the area it can cover before purchasing a fertilizer. Most packs can cover an area of 3,000-5,000 square feet at one time. If it covers a very less area, then you will have to buy it frequently, and that will be expensive. Hence, make a note of it beforehand.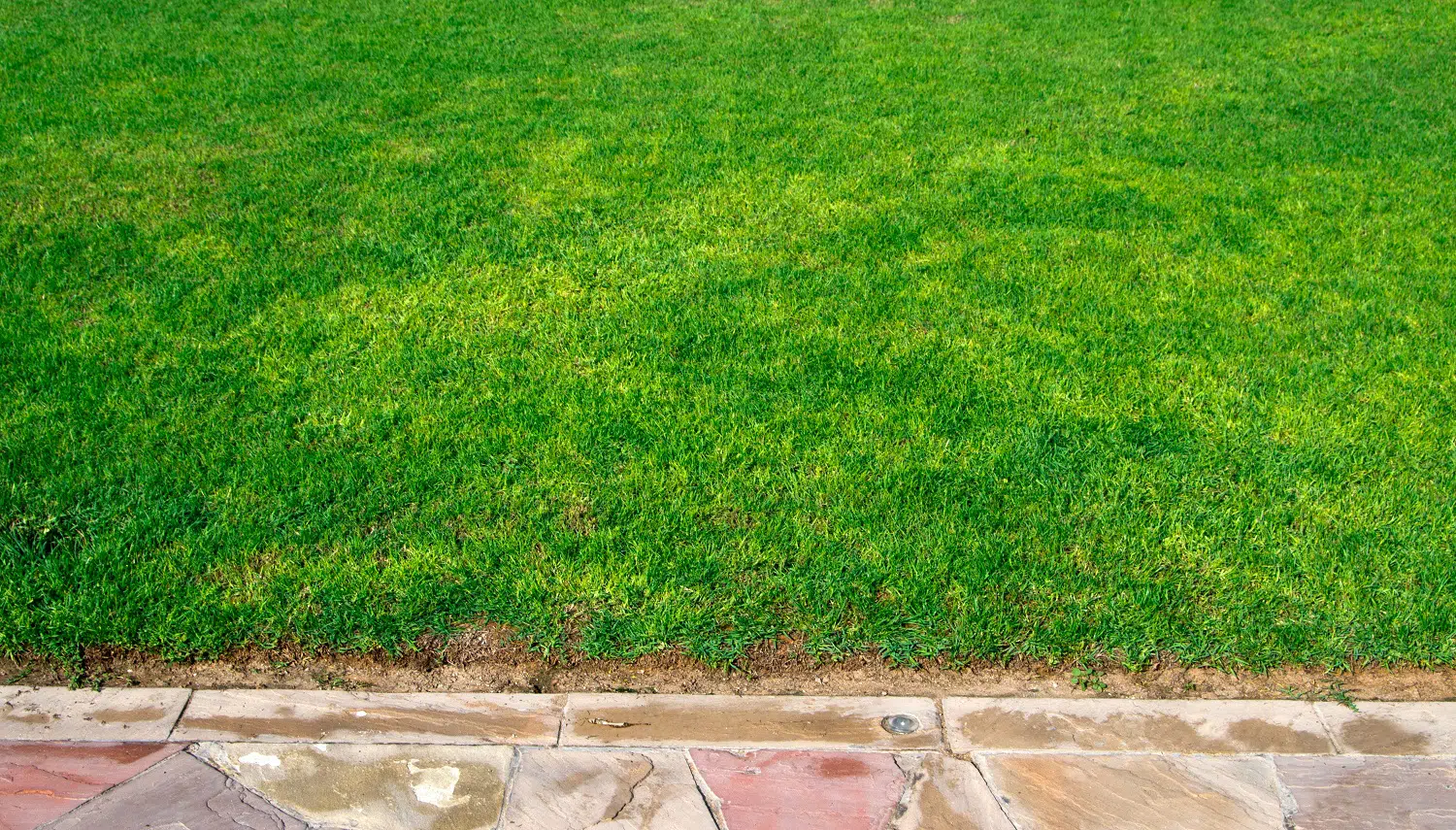 Verdict
Organic fertilizers might have less NPK value, but they are full of nutrients and essential microbes. So, they make a healthy medium to add these microorganisms to the soil, thereby making it more healthy.
Now, before we sign off, let us do a quick recap of our favorites. The Dr. Earth Super Natural Lawn 9-0-5 715 is an excellent option when it comes to seeing results quickly. It works immediately, and you will see a transformed lawn within days.
The Safer Brand Ringer Lawn Restore SA9333, on the other hand, is a brilliant choice if you want an excellent solution for soil that has become dry or barren. And if you are looking for a cost-effective item, the Espoma EOSR30 Organic Summer Revitalizer will work well.
With this, we have come to the end of our guide. Choose carefully, and you will have a beautiful garden to boast of.
Happy shopping!
Related Articles
13 Best Fertilizer For Blueberries 
13 Best Fertilizer for Tomatoes
13 Best Fertilizer For Succulents Reviewed 
13 Best Fertilizer for Hibiscus 
13 Best Liquid Lawn Fertilizer Right Now 
9 Best Fertilizers for Hydrangeas
9 Best Fertilizers for Petunias Right Now
11 Best Fertilizer for Citrus Trees Right Now 
13 Best Fertilizer for Green Grass
11 Best Lawn Fertilizer Options
13 Best Fertilizer for Vegetable Garden
13 Best Fertilizer for St Augustine Grass Reviewed
13 Best Potting Soil For Herbs To Consider Today
13 Best Backpack Sprayer [Buyer's Guide]
13 Best Fertilizer for Palm Trees 
13 Best Fertilizer for Zoysia Grass
Where to Find Good St. Augustine Grass Seed & How to Grow It