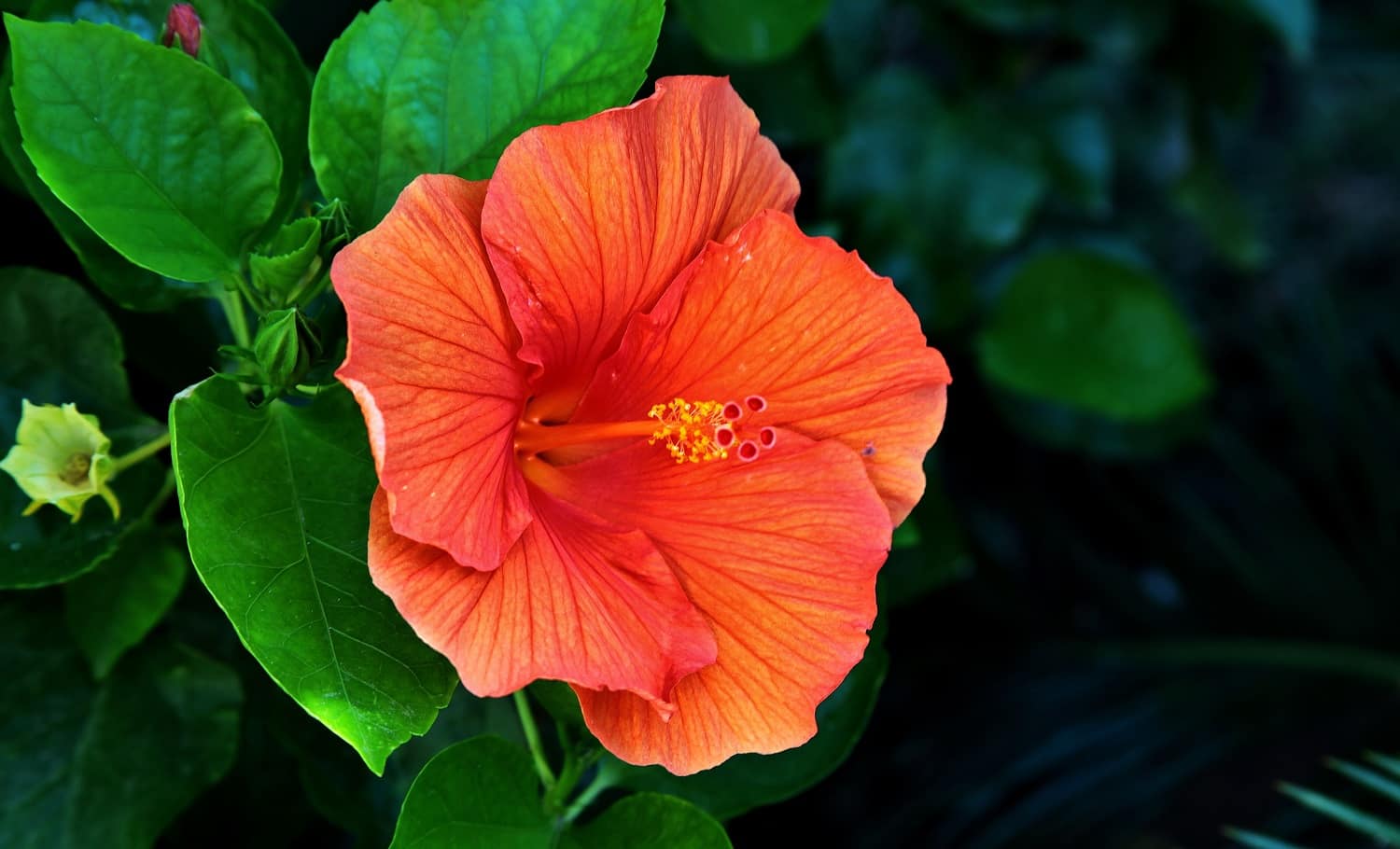 A beautiful hibiscus plant with lots of vibrant blossoms is a sight to behold. 
We understand how priceless a gift that can be to your garden. But you shouldn't expect to achieve that by simply watering the plants regularly and using any random fertilizer. 
After all, are you sure that the plant is getting the adequate nutrition that it needs? Does the fertilizer have a good formulation? Considering such factors and many others is important when you are choosing a fertilizer for your plant. 
But there are hundreds of fertilizers out there, so picking the best one can be difficult. Today, we make the task easier for you by presenting a list of the 13 best fertilizers for hibiscus plants out there. We've also included a buying guide to help you make the right choice. 
So, without any further ado, let's move on to the reviews. 
Best Fertilizer for Hibiscus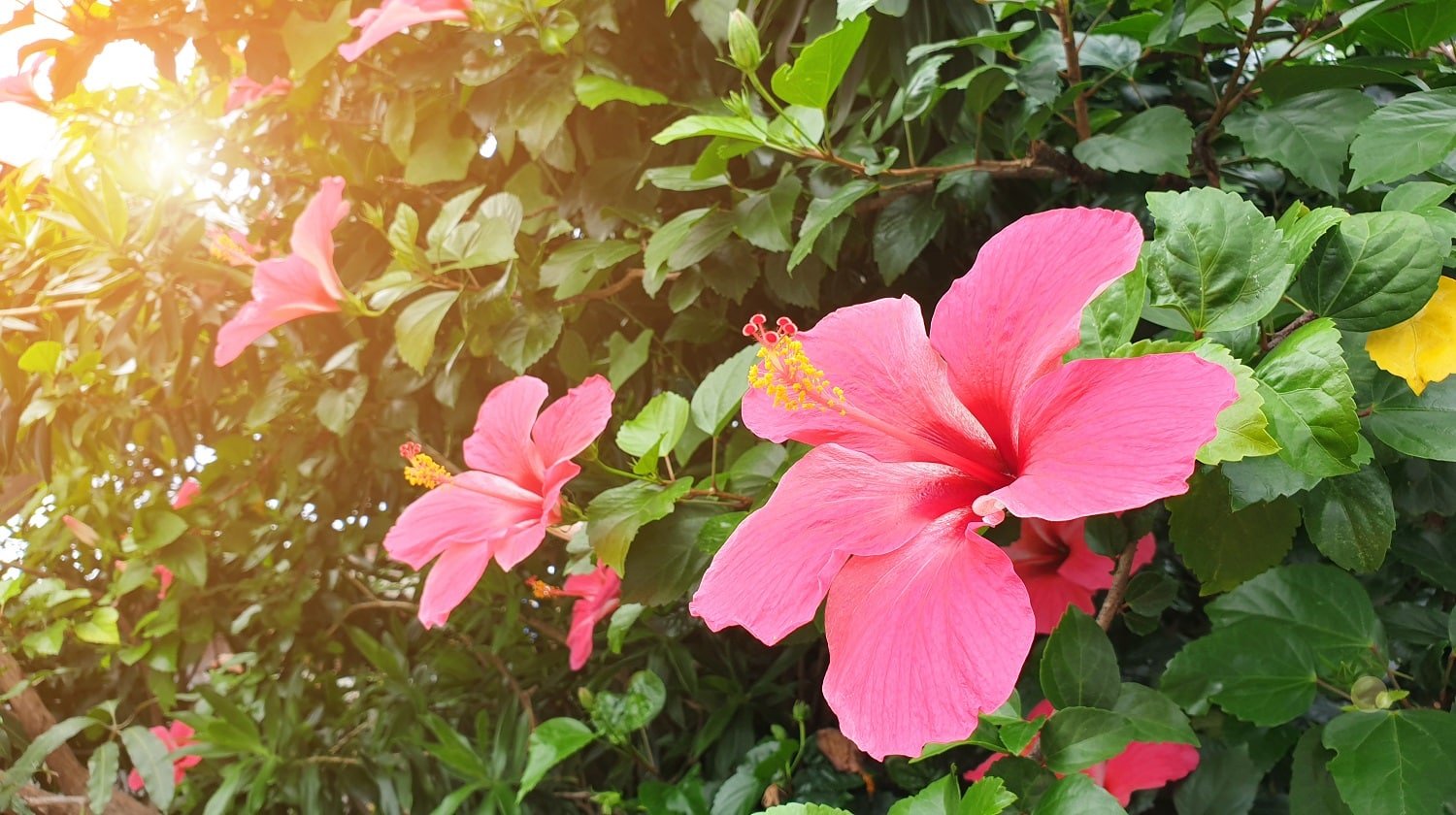 To see any hibiscus plant growing the way you want it to grow, you must provide it with the right nutrition. And this well-balanced plant food from Carl Pool offers exactly that. Formulated scientifically to provide adequate nutrition to all hibiscus varieties, this product has a nitrogen, phosphate, and potash ratio of 10-4-12. 
Why Did We Like It?
Maintaining the right pH levels of the soil is important for the well-being of plants as it influences the availability of all nutrients. Higher or lower pH levels would lead to inefficient nutrient availability. But with this hibiscus plant food, there is no need for such worries as its high sulfur content helps to optimize pH levels in the soil.
Also, large amounts of calcium and sulfur are present in the product. These minerals help the hibiscus plant build healthy leaves, stems, and roots. Ultimately, the plant will be seen thriving like never before.
But the list of nutrients contained in this plant food product doesn't end here. It consists of copper, zinc, and iron, which are also vital for the growth of the plant.
Furthermore, the product comes in a four-pound container with a resealing lid. If you have a few hibiscus plants in your garden that are not far away from each other, this quantity would be sufficient for one fertilizing season. But for more trees that are planted farther apart, you may need as much as 18 pounds of the product. 
What Could've Been Better?
Although the product yielded great results on our hibiscus plant, we noticed a problem with the packaging when it arrived. We found that the security seal sticker was sticking loosely on the container. Even the covering seal or paper on the opening lid was absent.
Pros
Comes in a four-pound container

Makes all parts of the plant healthier

Consists of iron, zinc and copper

Optimizes pH levels in the soil
Cons
Packaging may be faulty at times
Our next pick for you is this water-soluble concentrate fertilizer which acts as a great supplement for most flowering plants. It is available in 1.5-pound and 3-pound containers and can also be purchased in packs of two to five containers. 
Why Did We Like It?
For ensuring sustained growth of your hibiscus plants, it is essential to provide them with the correct nutrients through fertilizers or plant foods. Using ordinary fertilizers can lead to inadequate nutrition due to an inefficient formula.
But the advanced formula of this fertilizer makes sure that the plant imbibes the required nutrients. It includes sulfates and phosphates of possum and aluminum along with EDTAs of copper, manganese, and zinc. In fact, this formula is considered the best for facilitating beautiful and healthy foliage in flowering plants worldwide.
You can apply the product both through the soil and on the foliage. For each application, you just need to use 0.5 lbs of the product in 1 gallon of water.
Use it as a foliar spray on the whole plant or apply it on the base of the plant under the drip zone of its leaves. Applying this fertilizer every two weeks or once a month will suffice. 
What Could've Been Better?
Although we loved how the product gave us perfectly healthy and blooming flowers, we expected there would be fertilizer included in one container. Its quantity was just half the capacity of the container. Hence, it becomes a slightly more expensive option than some of the others on this list. 
Pros
Considered world's best bloom formula

Contains abundant nutrients

0.5 lb in a gallon of water yields 150 ppm of phosphate

Apply every two weeks or monthly
Cons
Quantity in each container is half its capacity
This premium quality organic fertilizer is specially formulated to feed hardy hibiscus and many other tropical flowers. It comes in the form of capsules and can be used successfully on indoor and outdoor plants as well as those planted in hanging baskets and containers. 
Why Did We Like It?
Many of the fertilizers available currently have to be dissolved in water and then used in the form of foliar sprays or poured carefully on the plants. However, there are no such hassles involved in using this product. It can be applied by just pushing 1 EarthPod in the potting soil mix near the plant's center. All that you need to do afterward is water the plants regularly.
Interestingly, each fertilizer capsule is a robust combination of trace minerals, natural bacteria, organic plant nutrients, and humates. All these beneficial ingredients are present in a form that is immediately available to the plants.
Moreover, you get as many as 100 concentrated earth pods in one paperboard tube, which are enough to feed a single plant for 4 years. It is also sufficient for use on a large collection of potted flowers. And after all the EarthPods are used up, you can recycle the empty tube easily. 
What Could've Been Better?
Although this product worked quite well on most of our hibiscus plants, in the case of a few plants it took longer to work. While usually, you can spot positive changes within about three weeks of the first use, in some cases it might take more than a month.
Pros
Robust combination of nutrients

Each pack sufficient to feed one pant for 4 years

No measurement needed

Comes in recyclable paperboard tube
Cons
May take longer to work on some plants
Sale
Our next pick for you is this super effective water-soluble plant food from Miracle-Gro. This product is safe for all houseplants, trees, and shrubs. Also, it is guaranteed not to burn if you use it as directed. It comes in packs of various sizes including 8 oz., 1.5 lb., 3 lb., 6.25 lb., and 10 lb. 
Why Did We Like It?
Often you might have to wait for weeks and even months to see your plant in the perfect shape after applying fertilizer or plant food. That's because many fertilizers have a nutrient formula that takes longer to reach the different parts of the plant.
But this product from Miracle-Gro is different as it feeds the plant instantly and hence takes much lesser time to show the results. Within a few weeks, you are sure to see your plants bigger and more beautiful. Also, 1.5 lb is sufficient for feeding plants spread over 600 sq ft.
Besides, this product is very easy to use as you just have to dissolve it in water and pour it into a watering can or a garden feeder. For each application, you can use one packet of plant food powder. Note that you must feed the plants every 1-2 weeks. For getting the best results, a tip would be to soak the base of the plant with water beforehand. 
What Could've Been Better?
We were more than satisfied with the results that the product gave. However, we found the size of the product to be smaller than that shown on online shopping sites.
Due to this, it seemed a slightly more expensive option. Although, we found a larger size of the product available in home improvement stores which has a more reasonable price.
Pros
Results in bigger and more beautiful trees

1.5 lb. feeds plants spread over 600 ft.

Guaranteed not to burn if used in the right way

Full of essential nutrients
Cons
Size may be smaller than that mentioned online

cons
This organic fertilizer from Dr. Earth is a great option to go for if you prefer organic plant food products. In fact, it is the only non-GMO product offered in the United States. This signifies that it has not been produced through any genetic engineering methods or technology. 
Why Did We Like It?
An amazing fact about this product is that it is handcrafted using human and feed-grade components. You will find very few plant food products of this kind. And it is further enriched with humic acids, multi-minerals, trace elements, proteins, and carbohydrates. As for the N-P-K ratio of the product, it is 5-4-6.
Together, all these nutrients help in improving soil health to a large extent. As a result, you can grow the healthiest hibiscus plants in your yard. Also, the transparency and purity of the product have been verified by multiple organizations including the Organic Material Review Institute (OMRI).
Furthermore, this product also contains probiotics since it is purely organic. And you don't need to be worried about the safety of use since this product is pet and human-safe.
What Could've Been Better?
Although the product works wonderfully on all hibiscus varieties, it might not yield blooms that are huge in size. So if you are looking for much bigger blooms than the current size, this might not be the ideal product to go for.
Pros
Has humic acids and trace elements

Results in healthy plants

Verified by OMRI

Contains probiotics
Cons
May not yield bigger blooms
Our next pick is this granular fertilizer from Nelson, which includes higher amounts of potassium than many other products. Its formula is specially designed for hibiscus and other tropical flowering plants. This product is available in 2 lb., 4 lb., 15 lb., and 25 lb. jars. 
Why Did We Like It?
Being a tropical plant, hibiscus does require a warm climate to thrive. But surviving in a region with dry air and scanty rainfall may become difficult for the plant. Using this fertilizer for hibiscus plants would be ideal in such a situation as it helps improve the plant's tolerance to dry weather.
Besides, this product contains all the essential nutrients in quantities that are perfect for ensuring all-around development of the plant.
As a result, you get to see bigger and brighter blooms and lush green foliage. It provides adequate strength to the roots too. And this nutrition is provided at the right time, giving your plants an immediate boost after the application.
The secret behind this superior quality is the extensive horticultural research done to ensure that plants get the correct nutrition.
Furthermore, this product can be applied to both in-ground and potted plants and has an N-P-K ratio of 10-4-12. Of course, it also has all the other essential minerals that your plant needs. 
What Could've Been Better?
We were extremely satisfied with the results that this product gave. However, though the product was supposed to be a jar of 25 lbs. it arrived in a plastic bag of about 21 lbs. and wasn't boxed. So if you order this product online, be sure to check the package at the time of arrival.
Pros
Improves tolerance to dry weather

Bigger and brighter blooms

Developed through extensive research

Suitable for in-ground and potted plants
Cons
Package may contain lesser fertilizer
Sale
This fertilizer from Osmocote is an all-in-one solution for any passionate gardener. It can be used on all varieties of potted plants and also works in all growing conditions. One pack of the product is sufficient for feeding a hibiscus plant for 6 months. 
Why Did We Like It?
What we loved about this product the most was the high percentage of nitrogen, phosphorus, and potash present in it. With an N-P-K ratio of 19-6-12, this product is one step ahead of many other products available currently. Added to this, it also contains 11 essential nutrients and thus works to give you just the result that you desire.
Notably, each granule of the product is coated with a unique resin that controls the release of nutrients. So your plants get the quantity that they need and just at the time, they need it.
The release of nutrients from the granules takes place through an interesting process. When you provide the plants with water, it penetrates the granules and dissolves the nutrients. These nutrients are then released during changes in temperature. The release is greater, especially during the warmer periods which are more beneficial for the growth of the plants. 
What Could've Been Better?
Although the product works quite fine and indeed gives wonderful blooms, it can have toxic effects on both humans and pets. Hence you should take proper safety measures during each application. It would be best to wear a face mask and gloves while using the product.
Pros
Efficient N-P-K ratio

Contains 11 essential nutrients

Won't cause burns if used as directed

Can be applied to all potted plants
Cons
Toxic for humans and pets
This water-soluble classic palm food product from JR Peters is extremely effective on hibiscus plants. It consists of a blend of nutrients that meets all the nutritional requirements of your plants and has an N-P-K ratio of 16-5-25. 
Why Did We Like It?
This product is suitable for all varieties of hibiscus. Hence, even if you don't have a palm-style hibiscus plant, you don't need to worry since it will be equally effective. Also, the product can be used for in-garden as well as potted plants.
What we loved most about this fertilizer is its high potassium content. In fact, it has more potassium than nitrogen, and is low in phosphorus. This is why its application results in lush green leaves, stronger stems and more pretty blooms. In some cases, the flowers may even grow quite large. Besides, its formula also ensures that buildup of any harmful salts in the soil is prevented. 
Along with the excellent N-P-K ratio, this fertilizer consists of an accurate blend of the most beneficial nutrients including sulfur, magnesium, and micronutrients. Moreover, the product comes with a free measuring spoon which enables a correct and precise application. 
What Could've Been Better?
Although this fertilizer worked wonders for our plants, we had an issue with the packaging of the product. A while after we used the product, its lid came off and we also observed a whole in the plastic container. As a result, some of the fertilizer spilled out while handling it. So be sure to check the packaging when you get the product. 
Pros
Suitable for all hibiscus varieties

Results in lush green leaves and strong stems

Excellent N-P-K ratio

Comes with free measuring spoon
Cons
Packaging might be faulty
This plant food product from Espoma is another efficient option to go for. It has a N-P-K ratio of 4-1-5 and comes in the form of granules that don't need to be dissolved in water. Each pack contains 4 pounds and makes for as many as 12 cups of the product. 
Why Did We Like It?
This product consists of an exclusive formula that includes Bio-tone microbes. These beneficial bacteria facilitate slow-release but effective feeding. As a result, your plants produce deep green foliage and large and healthy blooms. What more can you ask for?
Besides, all its ingredients are purely organic and natural and hence any chance chemical contamination of the plants is ruled out. Such components include humic acids, bone meal, and alfalfa meal which are extremely beneficial to the plant. There are also no sludges or fillers in the product. 
To ensure adequate nutrition, applying the product every three months is sufficient. That's because each application results in a prolonged release of nutrients. Also, note that this fertilizer is made as per recommendations by experts from leading universities. 
What Could've Been Better?
Although the product is highly beneficial for hibiscus plants, it has a pungent smell, which might be there till about a week after an application. However, it subsides quite fast after a good rain.
Pros
Contains humic acids, bone meal and alfalfa meal

Applying product every 3 months is sufficient

Formula includes bio-tone microbes

No sludges or fillers
Sale
Our next pick for you is this product from BGI Fertilizers which is exclusively made for hibiscus plants. It is widely used by commercial hibiscus growers and is sure to give you professional-grade results. It comes in a bag of 2 lbs. and has an N-P-K ratio of 12-6-8. 
Why Did We Like It?
Since it is specifically made for hibiscus plants, the product takes into account the plant's unique growing habits. Hence, it is going to work for your plants according to their needs.
This product also comes in a bag with a resealable opening, which makes it easy to use and store. And you can easily apply it on top of the soil and mulch without any mixing. Just make a small cut-out in one corner of the bag and carry it to wherever each plant is located.
Although it has a lesser quantity of potassium than nitrogen, that doesn't mean you won't see any results on the plant. It just may take a little more time than fertilizers generally take. This product also includes certain micronutrients which provide additional nutrition to the plants.
Note that this product should be added to the plants at least once a month throughout its growing season and the schedule should be regular. 
What Could've Been Better?
Although our plants grew to be really healthy and beautiful, we found that the blooms took an entire month to appear. However, this problem can be tackled by using small amounts of fertilizer twice or even thrice every month.
Pros
No mixing of the fertilizer needed

Works according to plant's needs

Contains micronutrients

Can be in small quantities frequently
Cons
Blooms may take longer time to appear
Sale
This granular fertilizer is another wonderful choice if you want your plants to thrive and grow in the right way. Coing in a pack of 4 pounds, this fertilizer can be applied on all varieties of hibiscus. Also, it has a N-P-K ratio of 17-7-10. 
Why Did We Like It?
We loved how our plants started bearing bigger and more vibrant blossoms within a few weeks of application. This product includes 5 essential micronutrients, which enhance the size and color of the flowers and also promote the production of more flowers. These flowers also last much longer than those treated with ordinary fertilizers or just water.
Note that you must apply the fertilizer in the right frequency and amount for getting the best results. Before the plants start blooming, you should apply the fertilizer every week. And after the blossoms appear, apply the product once every month.
As for the quantity to be applied, for garden plants, it is twice the amount prescribed for each container-sized plant in the chart on the product label. 
What Could've Been Better?
Although this fertilizer results in much bigger and more vibrant blossoms, it is a slightly more expensive choice than some other hibiscus plant foods. However, in the long run, this proves to be more cost-effective than relatively inferior-quality fertilizers.
Pros
Long-lasting blossoms

Includes 5 essential micronutrients

Can be applied directly to soil

Suitable for both potted and garden plants
Cons
Slightly more expensive than some fertilizers
Sale
This product comes in the form of easy to use fertilizer spikes and is meant especially for potted plants and those planted in hanging baskets. It is sold in a waterproof and resalable pouch or in a blister card pack. Four packs can be obtained in a single purchase, with each pack containing 18 spikes. 
Why Did We Like It?
What we liked the most about the product was that the fertilizer spikes made for a very hassle free fertilizing experience. Since they came in a premeasured and ready-to-apply form, there was no need for any mixing or measuring. Thus, the process of application was easy and didn't lead to any messy situation.
Also, the fertilizer has a special slow-release formula that is ideal for plants in hanging baskets and gardening pots. It feeds the plant through the roots and thereby prevents fertilizer and waste runoff. And one application of the product can provide your hibiscus plants with food for upto 8 weeks.
Furthermore, the spikes contain Jobe's biozome, which is a special component consisting of a blend of microorganisms beneficial for plant growth. 
What Could've Been Better?
This product gave us absolutely delightful blooms and healthy lush green leaves. But the high rate of growth of some plants made them grow so big that they had to be shifted to larger pots. One of the plants was such that it had to be moved to the garden.
Pros
Hassle-free fertilizing experience

Feeds plants through the roots

Contains Jobe's Biozome

72 spikes obtained in each purchase
Cons
Some plants have to be shifted to larger pots
This wholly natural plant food product is suitable for use on a wide variety of tropical plants. This product is easy to use and comes in a pack of 4 pounds. It is also a quite cost-effective option for feeding your hibiscus plants. 
Why Did We Like It?
Organic fertilizers are available in plenty, but not all of them can give you the results you desire. Especially when it comes to hibiscus plants, there are some unique growing needs that all fertilizers may not be able to fulfill. However, this product from E.B. Stone contains a blend of select organic ingredients that are formulated to enrich soil quality. 
As such, the soil becomes favorable for promoting the growth and development of hibiscus, palms, and other such tropical plants. This fertilizer is an ideal choice if you want to facilitate vigorous flower production and growth of your hibiscus plants. 
Some of the organic components of the fertilizer are feather meal, dried chicken manure, bone meal, and alfalfa meal. Beneficial soil microbes such as mycorrhizal fungi are also present in the product. 
Why Could've Been Better?
The product worked perfectly, and we didn't face any major issues while using it. However, we found that some of the plants took longer to produce blooms than others. We saw blooms appearing after more than 6 weeks. 
Pros
Easy to use

Contains beneficial microbes

Enriches soil quality

Cost-effective option
Cons
Some plants may take longer to produce blooms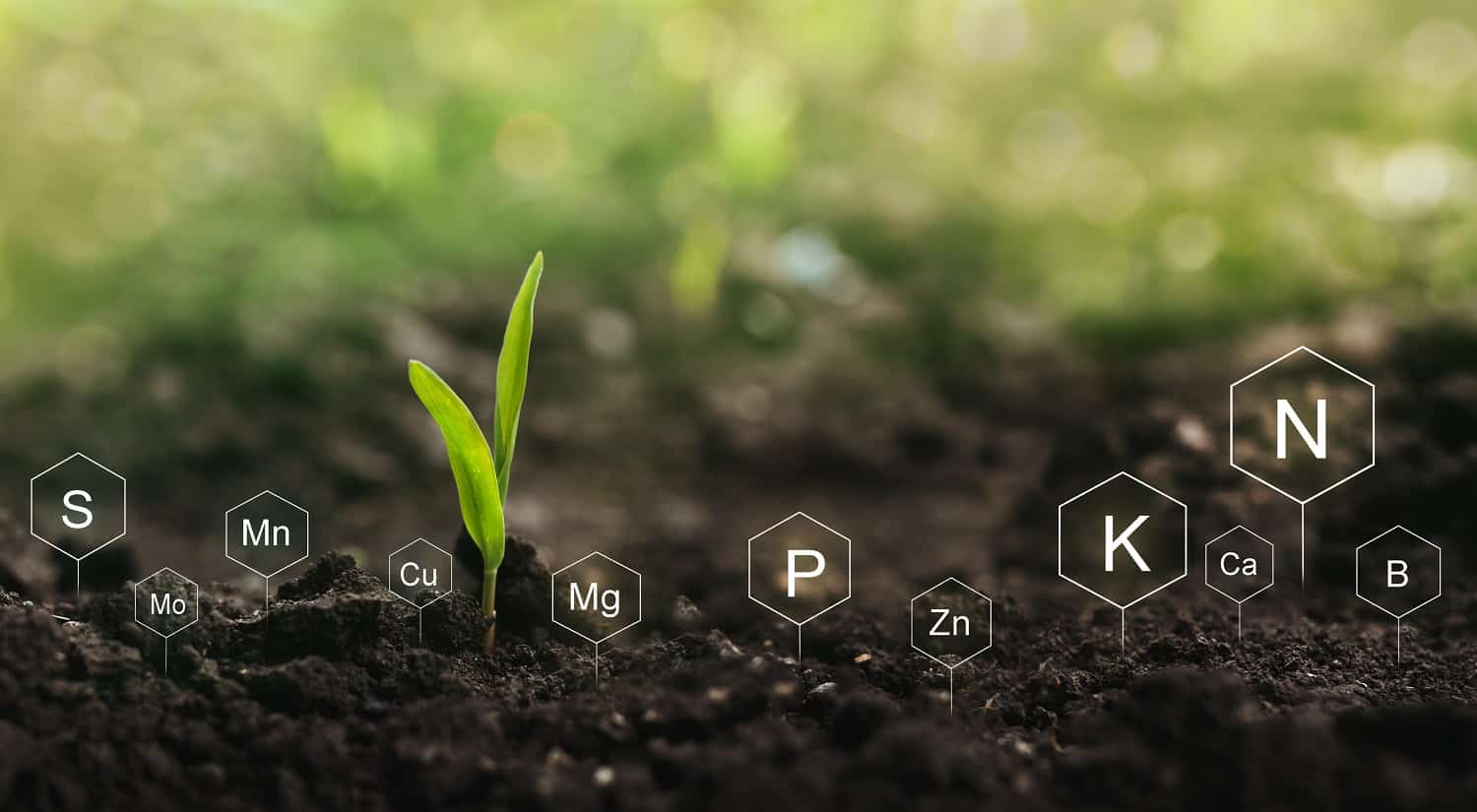 Hibiscus Fertilizer Buyer's Guide
If you observe the vividly colored blossoms and highly saturated pigmentation of a hibiscus plant, you'll understand that it needs quite a lot of maintenance. And for ensuring proper maintenance, your plants need to be fed with the right plant food or fertilizer. 
Choosing an ideal fertilizer is thus of prime importance when it comes to maintaining healthy hibiscus plants. Here are some points you need to keep in mind before you go on to choose one. 
Formulation
This is the primary factor you'll have to consider when you choose a fertilizer. Be sure to check the formulation of a product carefully before you make a decision. After all, it is the strength of this formula that will determine the fertilizer's effectiveness in improving the health of the plant. 
Also, note the N-P-K ratio of the fertilizer as it also determines its efficiency. For instance, one which is high in potassium will promote bigger and more beautiful blooms. 
Application
This factor is also very important as it determines the kind of effort you'll have to put into administering the product. You will have to decide which method of application will be convenient for you. 
While concentrate fertilizers have to be dissolved in water, spikes are more easy to use since they just need to be inserted into the soil. Granular fertilizers also need to be sprinkled as per the prescribed amount, which varies from product to product. 
Organic or Chemical
Fertilizers can be organic or chemical depending upon the nature of their ingredients. While organic fertilizers are composed of natural ingredients, chemical ones have inorganic compounds included in them. 
Organic fertilizers are safer to use but may take longer to act on the plants, whereas chemical products offer faster results. To some extent, your choice will depend upon your own preferences. If you hold safety to be more important than getting faster results, you can go for organic products.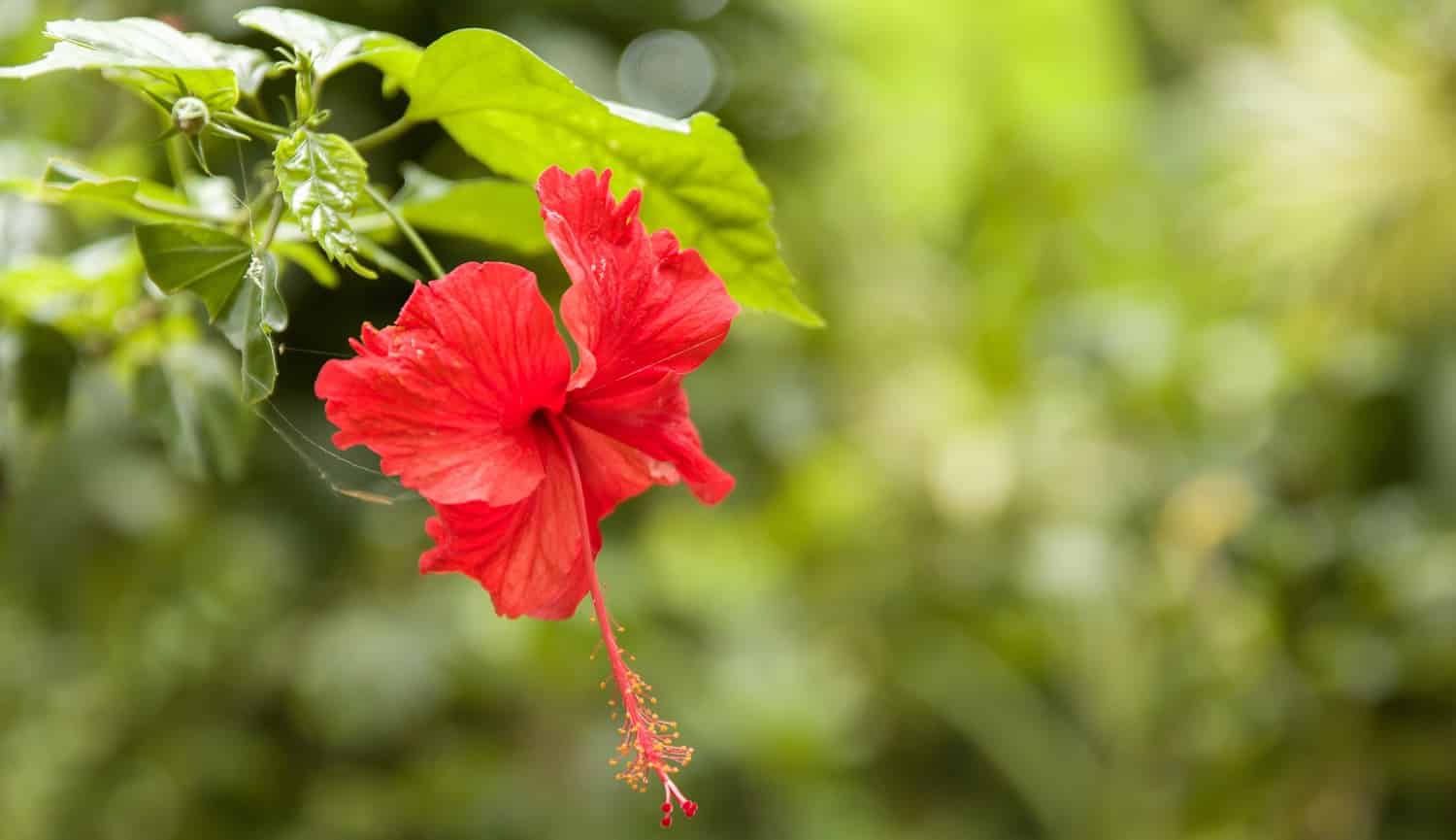 Best Fertilizer for Hibiscus Verdict
With this, we come to the end of our guide and we hope that choosing an ideal fertilizer will be easier for you now. 
Before we sign off, we would like to recap our favorites from the list. The Grow More Hawaiian Bud and Bloom fertilizer will be an efficient option to go for. It has a moderate price range and will give rise to thriving blooms and healthy leaves. 
If you are specifically looking for a good fertilizer for your potted hibiscus plant, you can choose the Osmocote Smart Release Plant Food. On the other hand, if budget isn't a constraint for you, the Miracle-Gro All-Purpose Plant Food will be a great choice. 
Let us know whether you agree with our verdict in the comments section below. 
Till we meet again! 
Related Articles
13 Best Fertilizer For Blueberries
13 Best Organic Lawn Fertilizer
13 Best Fertilizer for Tomatoes
13 Best Fertilizer For Succulents
13 Best Liquid Lawn Fertilizer
9 Best Fertilizers for Hydrangeas
9 Best Fertilizers for Petunias
11 Best Fertilizer for Citrus Trees
13 Best Fertilizer for Green Grass
11 Best Lawn Fertilizer Options
13 Best Fertilizer for Vegetable Garden
13 Best Fertilizer for St Augustine Grass
13 Best Potting Soil For Herbs
13 Best Fertilizer for Palm Trees
13 Best Fertilizer for Zoysia Grass