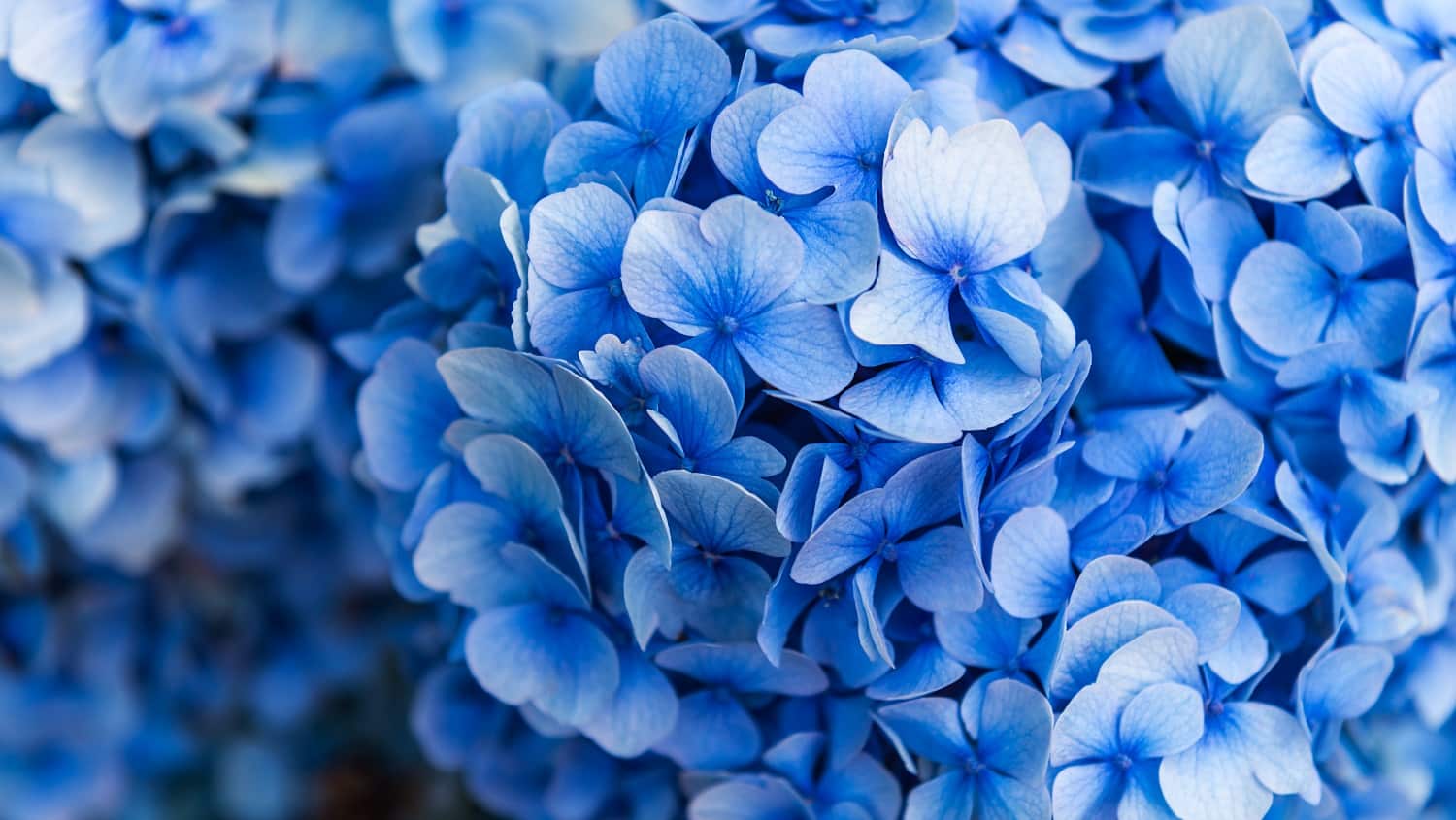 Your gorgeous hydrangeas need food, water, and nutrients to thrive – just like you! So, what they need is good fertilizer.
When it comes to fertilizers, you will find plenty of options in the market. However, picking the right 'plant food' can be confusing. What kind of a nontoxic fertilizer should you buy? What is your budget? How do you optimally use it?
Moreover, you will come across several substandard products which might do more harm than good. So, how do you decide?
Well, we are here to guide you through the best options. After testing out a dozen of the top products, we have compiled a list of our top 9 recommendations. To make things easier for you, we have even included an informative buyer's guide after the reviews. Hopefully, it will help you make the right choice for your hydrangeas.
So, without further ado, let's get to the reviews, shall we?
Best Fertilizers For Hydrangeas
IMAGE
PRODUCT
DETAILS

Miracle-Gro Tree & Shrub Plant Food Spikes

Easy to use spike design
Use just once every season
Provides nutrients directly to the roots

VIEW LATEST PRICE →

Osmocote 274850 Smart-Release Plant Food Plus

Nutrients released with temperature change
Empty granular shell remains after the release of nutrients
Can be used once in six months

VIEW LATEST PRICE →

Flower Fuel

Larger content of essential oils and resin
Over 40 proprietary organic ingredients used
Treats 200 gallons of water

VIEW LATEST PRICE →

Burpee Organic Bone Meal Fertilizer

May be added to the soil anytime before harvest
OMRI listed and organic certified
Fine granular consistency

VIEW LATEST PRICE →

Jobe's Fertilizer Spikes

Time-release fertilizer, especially for acid-loving plants
Feeds continuously for up to 8 weeks
3-inch spikes

VIEW LATEST PRICE →

Dr. Earth 703P Organic Fertilizer

100% organic and nontoxic
Makes the soil more acidic
Fast release fertilizer - lasting over several months

VIEW LATEST PRICE →

Bonide (BND56428)

Soil additive pellet formula
Lowers the pH level of soil
Contains 90% elemental sulphur

VIEW LATEST PRICE →

Espoma HT36 Holly-Tone Plant Food

Slow-release formula
Easy to use
Naturally lowers pH level of the soil

VIEW LATEST PRICE →

J R Peters Inc 59324 Jacks Classic

High-quality nutrients and aluminum sulfate
Enhances blue color in hydrangeas
Root drench formula

VIEW LATEST PRICE →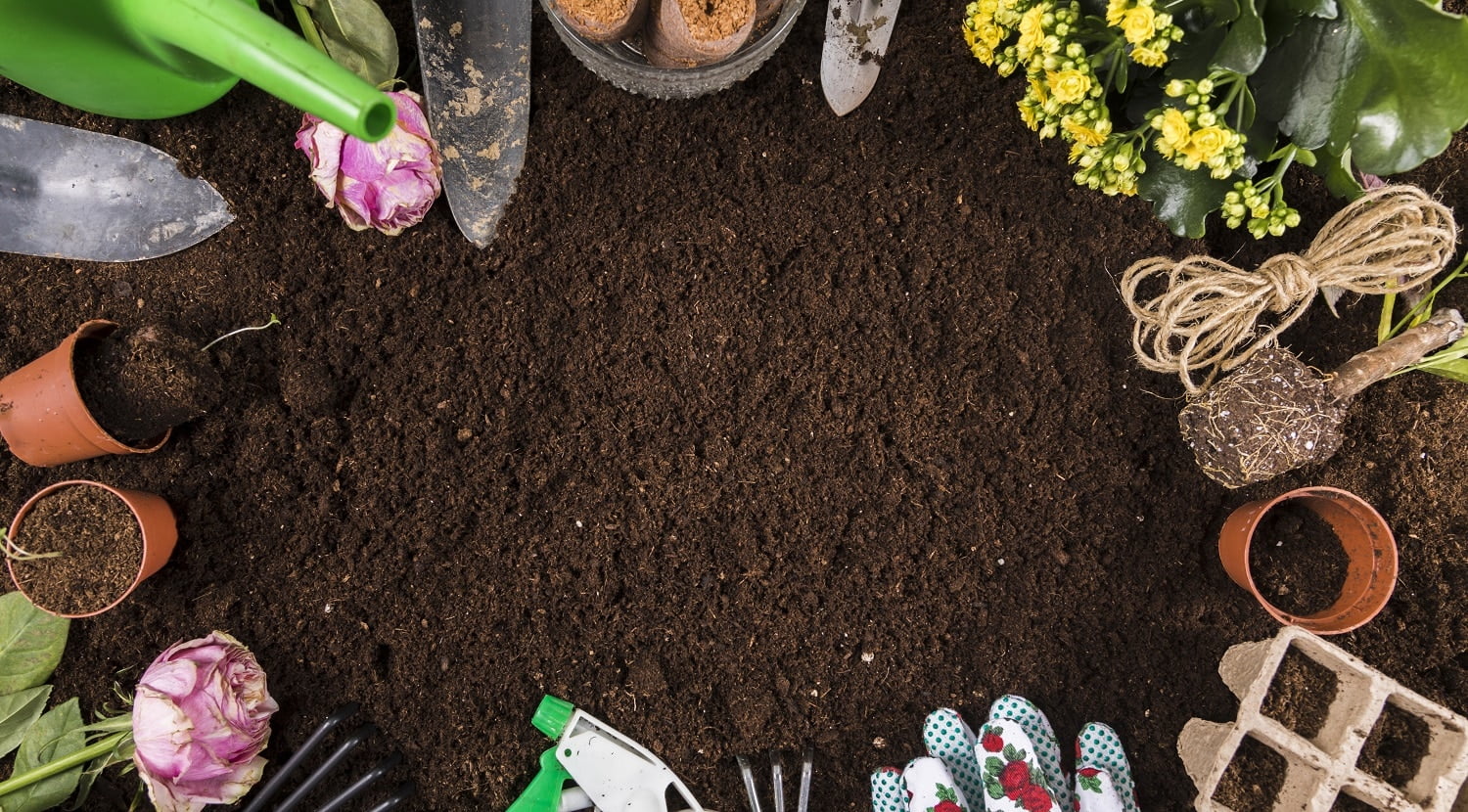 One of our top recommendations is the Miracle-Gro Tree & Shrub Plant Food Spikes. Feeding nutrients to your hydrangeas has never been easier. Simply drive the spikes into the ground, once every season, and that's it! You don't need to tamper with them after placing them in the ground.
Sale
Why Did We Like It?
First and foremost, we liked how innovative the product design was. The fertilizer comes in the form of spikes, which you have to drive into the ground using some force. Once they are in, you can forget about them for the rest of the season. They will slowly do their job – feeding nutrients to your plants and enhancing their beauty.
Although you will get 12 spikes with each pack, they come with only one cap. You should be mindful of this as you need the cap to store the rest of the spikes carefully.
It is very easy to drive the spikes in after it has just rained. This makes the ground wet and soft, making it easier for the spikes to get pushed in. However, you can simply choose to wet the ground beforehand and then drive the spikes in. For best results, place the spikes about 3 feet apart.
What Could've Been Better?
We wish the manufacturer would have provided more than one cap for the spikes. Once you open the outer seal of the pack, the spikes eventually succumb to humidity and soften. To keep them intact, we had to place them in ziplock bags. You can even use them all together to avoid storage issues.
Pros
Does not require any maintenance

Ease of usability for most users

Promotes growth and vibrant color

Contains only natural ingredients
Cons
No inner seal to protect spikes during storage
For all those serious gardeners looking for an all-in-one solution, our next recommendation is a great option. This fertilizer comes in a granular composition with a unique resin coating. The coating controls the flow of nutrients. It allows plants to imbibe just the amount they need; when they need it.
Sale
Why Did We Like It?
Compared to our previous recommendation, the method of application for this fertilizer is quite different. It comes in an easy to use granular form, which can be used just once in six months. Just a scoopful of it is enough for 4 square feet, limiting wastage.
The fertilizer is composed of 11 vital nutrients that help your hydrangeas thrive throughout the season. The unique semi-permeable resin coating is a fascinating feature that we liked. This coating controls the amount of nutrients that are released into the soil. It allows your plants to soak in just the amount they need, without giving them an excess or deficit.
Moreover, the nutrients are released in varying amounts according to temperature changes. The higher the temperature, the more release there is. This ensures that there are more nutrients for your plants during the warmer, growing periods.
What Could've Been Better?
We loved the size and ease of use of the product; however, we had one complaint. Once the fertilizer dissolved into the soil, we were left with little plastic shells, which we had to pick out individually. This can be cumbersome and not a green initiative at all.
Pros
No-burn pledge ensures your plants aren't damaged with excess fertilizer

Water permeable resin coating

Enhances growth and blooms of plants

Slow-release fertilizer
Cons
Nonbiodegradable plastic shells left behind
Looking for a high-quality fertilizer for larger and heavier harvesting plants? Flower Fuel is a great option you can explore. A super-premium nutrient fertilizer; helps your plant produce bigger blooms every season. With over 40 organic ingredients, it is an excellent choice for those looking for a heavier harvest with vivid, succulent flowers.
Sale
Why Did We Like It?
What we liked most was the versatility of this fertilizer. You can use it alongside any base, including the popular 2 part and 3 part nutrients. Furthermore, it works excellently on any kind of soil as well as aeroponic or hydroponic systems and coco.
Produced with top-quality nutrients, organic compounds, hormones, vitamins, and amino acids, it is a super-premium product. It ensures that your plants produce a bigger and heavier harvest. Moreover, you only need to use 1/4th teaspoon per gallon, reducing any wastage.
The pack comes with a 1/4th teaspoon and 2.5 teaspoon scoop, so you don't need to use any approximations or guesses. Add the fertilizer along with absolutely any base to give you a significantly larger bloom and healthier looking plants every season.
What Could've Been Better?
Overall, we were delighted with this product and would recommend it for larger blooms. However, we noticed that the pH content of the water was affected. It is not necessarily a bad thing, but just something to look out for when using it on your plants.
Pros
The versatility of use with any base

Requires very little per gallon of water

Dissolves entirely without any residue

Long-lasting product
Cons
Reduces the pH content of water slightly
Bone meal contains vital ingredients such as calcium, phosphorus, and organic nitrogen. These enhance the growth of your plants and encourage root strength. When this comes in an easy to use packaged fertilizer, you can be sure that it will be an excellent choice for your hydrangeas.
Why Did We Like It?
Although there are various options for soil additives and fertilizers in the market, only a few are genuinely organic. Burpee offers a 100% organic product that you can safely use in your home garden without fear. Completely biodegradable and OMRI listed, this product does not damage your plants or the environment.
We were impressed by how easy it was to use it. Sprinkle it over the soil and simply water your plants as you normally would. Of course, be sure to always wear protective gloves when handling any kind of fertilizer, for added protection.
Upon opening the bag, we noticed that the fertilizer has a strong, pungent odor. However, this quickly disappears once we add it to the soil, so it's not an issue! A 100% bone meal fertilizer, it is completely safe and works excellently on hydrangeas.
What Could've Been Better?
We have nothing negative to say about the product. However, we do have a bone to pick with the package itself. Once we opened the seal, there was no way to reseal it. This introduces moisture into the bag, which we didn't want. Transferring the contents to a ziplock bag is the only solution.
Pros
100% organic compounds

Works slowly with accurate results

Easy spreading consistency

Dissolves entirely without any residue
Cons
Cannot reseal the bag after opening
A slow-release formula that ensures your hydrangeas are well-fed for weeks. The spikes feed your blooms throughout the season. Moreover, their design allows the nutrients to reach right to the roots – where they need it the most. The design enables no mess, no smells, and no wasteful runoffs.
Sale
Why Did We Like It?
When it comes to ease of use and reduced wastage, we were impressed with this product. The spikes were the perfect size at 3 inches each. Gentle hammering or pushing was enough to place them into the soil without any difficulties. Of course, it is easier to do this after it has rained, since the soil is much softer. You can also water the ground to make it moist and soft, then insert the spikes.
The slow-release formula worked excellently on hydrangeas. The nutrients were released over eight weeks, after which we could place another set of spikes. Just keep in mind; they are best placed after the blooms shed.
What impressed us the most was the waterproof and resealable bags. Unlike its other competitors, this manufacturer ensured that we don't have to transfer the spikes to a safely stored ziplock bag.
What Could've Been Better?
Since they do not contain an outer protective covering, they are prone to breaking. However, this can be avoided entirely if you ensure that your soil is moist enough to allow easy access for the spikes. In case you apply too much pressure on the spike on dry soil, it may break.
Pros
The resealable bag ensures safe storage

No waste, odors, or hazards

Pre-measured spikes ensure your plants get the appropriate amount of fertilizer

Feeds for a full season
Cons
The spikes may break with excess pressure
Have children and pets at home? You must be looking for a safe, nontoxic organic fertilizer. We bring to you Dr. Earth – a completely safe solution for your family and your plants. The fertilizer makes the soil more acidic, helping your hydrangeas bloom bigger every season.
No products found.
Why Did We Like It?
Having pets and children at home requires you to be extra cautious. Many fertilizers are unsafe to use because they contain toxic chemicals that harm your pets. However, this product is completely safe and nontoxic.
Made with 100% organic compounds, Dr. Earth is great for your soil and your plants. Additionally, it won't harm your pets, even if they manage to dig it up and smell or chew it.
We especially liked the fast release formula, which showed results far more quickly as compared to other products. We were pleased to find that the fertilizer fed our plants over months, which reduces wasteful expenditure.
The probiotic formula dissolves entirely before getting absorbed by the soil. No harmful toxins, hazards, or residue is left behind.
What Could've Been Better?
There is a particularly pungent odor that is released once the fertilizer is wet. This occurs every time you water the plants. However, the odor dissipates into the open air naturally. You can choose to wear a face mask while watering your hydrangeas if it bothers you too much.
Pros
Fast release formula shows more immediate results

No hazards, mess, or harmful toxins

Changes the pH level of soil naturally for acid-loving plants

Long-lasting formula
Cons
Releases a pungent odor when wet
Are your beautiful hydrangeas suddenly losing their vibrant color? This product makes them bloom in vivid blue shades once again. The hydrangea pellets add natural minerals to the soil, making it more acidic. Easy to use pellet formula does not require any mixing. It naturally turns your hydrangeas blue without causing any damage.
Why Did We Like It?
First, we were curious to try out this natural soil additive, which would turn our hydrangeas blue again. The formula was super easy to use. We simply had to add a scoopful to our soil and water the plants as usual.
The 90% elemental sulfur reacts with the soil bacteria, getting oxidized. This creates sulphuric acid, which naturally lowers the pH level of the soil. The acidic soil is great for acid-loving plants like hydrangeas, and we could see a difference in the blooms.
Furthermore, this process naturally changes the color of hydrangeas, giving them a vivid blue hue. If your hydrangeas are already blue, this natural additive enhances its color over time, making them brighter and fuller.
What Could've Been Better?
In some cases, we noticed that the hydrangeas turned purple or a lighter hue of blue. The color change occurs due to the pH level of the soil. The manufacturer should have mentioned that you need to work on keeping your soil acidic to get optimal results.
Pros
Naturally reduces pH level of soil without toxins

Safe to use around pets

Easy to use pellet formula

Scooper included for accurate measurements
Cons
You need to work on keeping the soil acidic for best results
We have almost come to the end of our list. One of our last recommendations is an all-natural plant food with bio-microbes. It works mainly on fussy or hard to take care of plants. The natural fertilizer does not burn your plants, slowly releasing nutrients over a period of time.
Why Did We Like It?
Some plants are just harder to care for than others. Hydrangeas often require a lot of attention and care. They bloom well in acidic soil, along with good plant food and nutrition. This product was extremely easy to use. We just had to pour it over the soil, cover it, and water our plants.
In no time, we noticed that the pH level of the soil decreased naturally. This environment allows hydrangeas to thrive. Furthermore, the plant food was natural, with no chemical or toxic additives.
The slow-release formula ensures that your plants don't burn with an excess of nutrients. It allows the nutrients to organically seep through – as and when the plants require it.
To top it off, the releasable bag works great for storage after use. It does not allow moisture to damage the fertilizer.
What Could've Been Better?
Honestly, we had no complaints about this organic fertilizer. We liked how easy to use it was and did not harm our plants. However, we did notice a mild pungent smell from the bag and the product itself. Fortunately, the smell naturally dissipates into the air, which is good.
Pros
Slow-release nutrient formula

Requires very little product for good results

Resealable bag

Safe to use with a family of children and pets
Our final recommendation for this list ends with Jack's Classic hydrangea fertilizer. Bringing you the highest-quality, water-solution fertilizer for your blooming hydrangeas. This product is fast working. However, it lasts for two weeks to a month before you need to feed more to your plants. Moreover, it is easy to use and requires no aftercare.
Why Did We Like It?
Although hydrangeas come in a variety of shades, the blue ones look especially dazzling. This formula naturally enhances the blue hue in many blue and pink hydrangeas. It is easy to use and does not make a mess. You need to pour the formula near the roots for optimal results.
We liked how clear and concise the manufacturer's instructions were. For the first month, you need to feed this to your hydrangeas once every two weeks. However, after that, you can feed it just once a month. It is convenient and does not require much maintenance.
The formula is entirely water-soluble, leaving behind no waste or residue. However, it is safest to use it near the roots and not the leaves or flowers itself. It is also recommended to use the formula during early mornings or late evenings, avoiding the day's heat.
What Could've Been Better?
Overall, we liked the effectiveness of this fertilizer. However, the manufacturer states that pouring it directly on the leaves may cause damage to them. This is worrisome, and you need to take precautions when feeding the formula to your plants.
Pros
Clear, easy to follow instructions

No mess formula

Enhances the color of blue and pink hydrangeas

Does not require aftercare or maintenance
Cons
Carelessly pouring it on leaves may damage them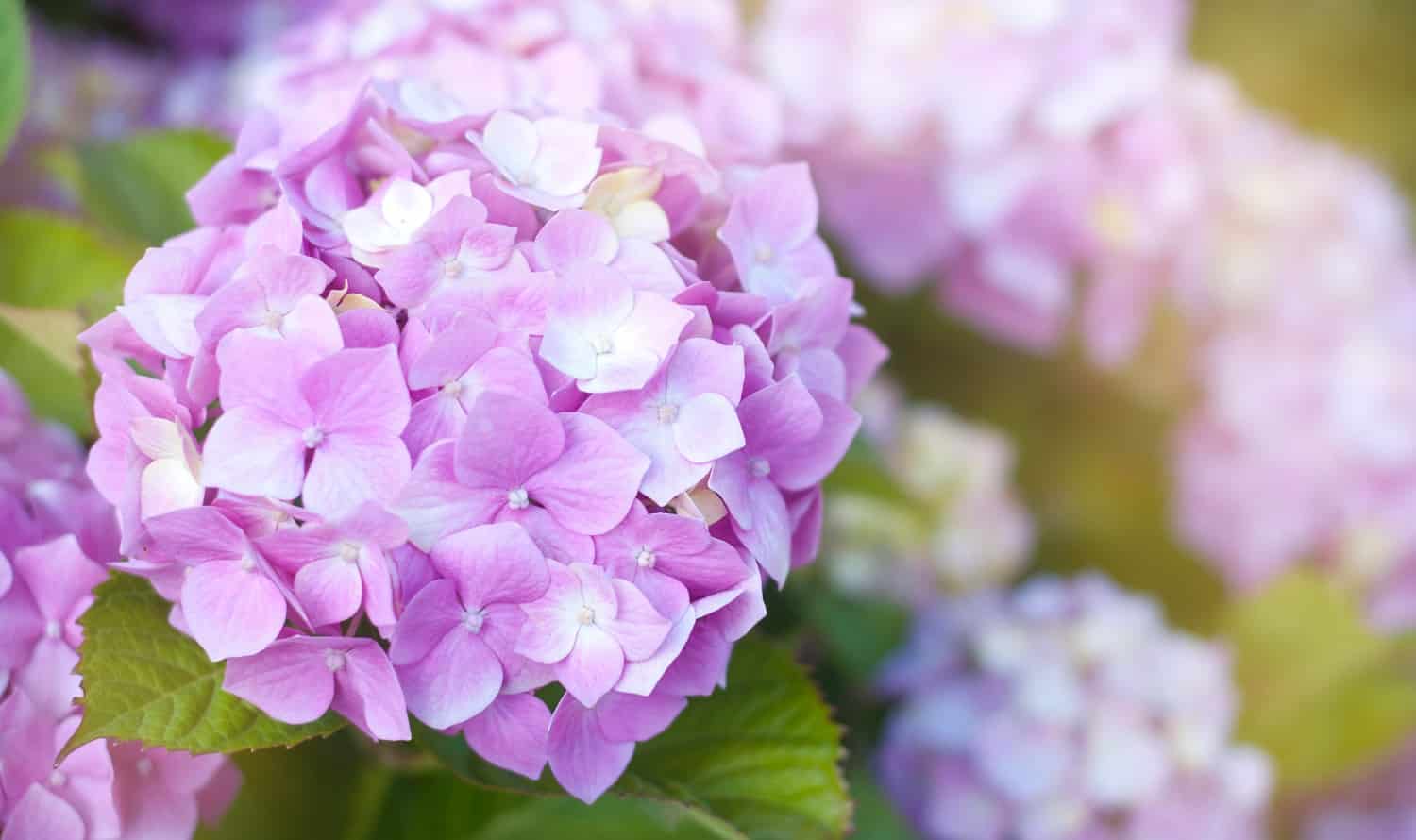 Hydrangeas Fertilizer Buyer's Guide
Now that you have all the information you need on the nine best fertilizers for hydrangeas, you're almost ready. But not quite – there are still a few things you need to know. When purchasing a good fertilizer, there are a few factors you need to be aware of.
Below is a complete buyer's guide, which will give you advice on how you can find the right fertilizer for your plants. So without delaying any further, go through this guide and make the right choice for your hydrangeas.
Form & Structure
Fertilizers come in various forms – spikes, pellets or liquid. Depending upon your plants' requirements and how you wish to feed them, you can choose from the following:
Pre-measured Spikes:
These are undoubtedly the easiest to use. Moreover, they reach directly to the roots, giving nutrition where the plants need it the most. Using them is easy – as long as you wet the soil beforehand. There is no aftercare either, which is convenient. However, be sure to choose one which is nontoxic and doesn't leave behind any residue.
Pellet Or Granular:
When buying these fertilizers, it is essential to look at the manufacturer's instructions carefully. Most of these come with a scoop, so use it according to the instructions. Sprinkle the pellets around the plant and water as usual. In some cases, you may need to cover the pellets with some topsoil. If you want to avoid getting your hands dirty, use gloves – or opt for the spikes.
Acid Type
The amount of nutrients and their ratio will determine how acidic or alkaline the soil becomes. Fertilizers containing a high amount of phosphate will have the most acidifying effect on the soil. Check this information carefully before you purchase your fertilizer.
NPK Ratio
The NPK ratio refers to the Nitrogen, Phosphorus, and Potassium Levels in a particular fertilizer. Each of these nutrients plays a different role in the feeding and development of your hydrangeas.
If your hydrangeas are yellowing, it is best to find a product with a higher level of Nitrogen. However, if your goal is to increase the amount of blooms, opt for one with a higher phosphorus level. On the other hand, if root and stem health is your priority at the moment, go for one with a higher content of potassium.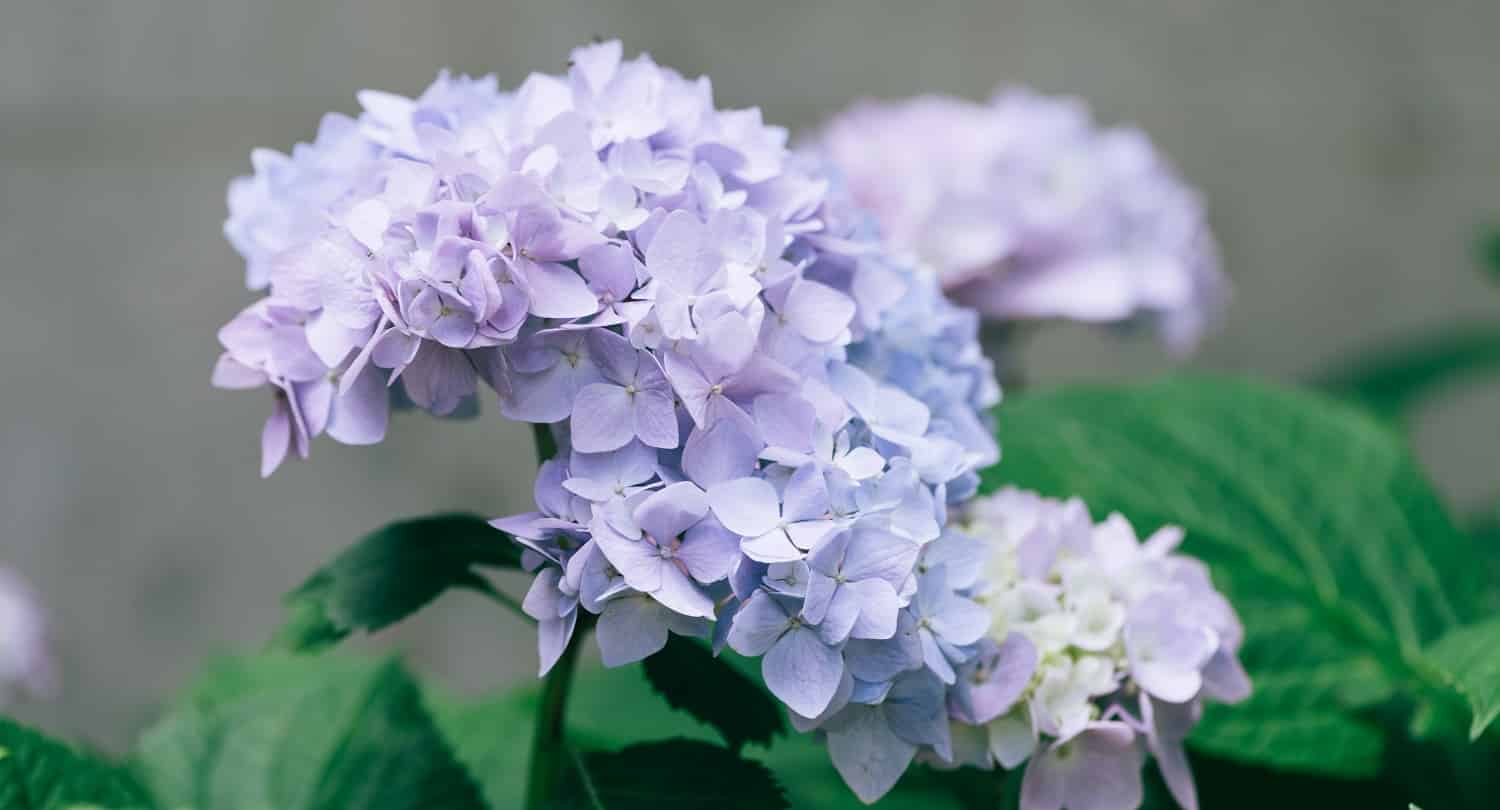 Verdict
With this additional information in hand, we hope you have a better idea of what to look out for. However, before we sign off, let us do a quick recap of our findings.
If you are looking for a budget fertilizer pack, we recommend the Osmocote 274850 Smart-Release Plant Food Plus. For a pre-measured spike formula, the Miracle-Gro Tree & Shrub Plant Food Spikes is a good option.
Apart from these two, the Flower Fuel will give you the best results in terms of a bigger and heavier bloom.
That being said, we will now take our leave. Stay safe and happy gardening!
Related Articles
5 Best Weed Barriers and Landscape Fabric for Happy Gardeners
Where to Find Good St. Augustine Grass Seed & How to Grow It
13 Best Lawn Sprinklers | Review & Buyer's Guide
11 Best Crabgrass Killers Right Now
11 Best Mosquito Fogger Insecticide
9 Best Fertilizers for Petunias Right Now
11 Best Fertilizer for Citrus Trees Right Now
13 Best Weed And Feed For Lawns
13 Best Weed Killer for Flower Bed Reviewed
How to Install Landscape Fabric for Weed Control
13 Best Fertilizer for Fruit Trees  
13 Best Fertilizer For Blueberries 
13 Best Organic Lawn Fertilizer 
13 Best Fertilizer for Tomatoes  
13 Best Fertilizer For Succulents Reviewed 
13 Best Fertilizer for Hibiscus 
13 Best Liquid Lawn Fertilizer Right Now 
13 Best Fertilizer for Hydrangeas
13 Best Fertilizer for Green Grass
11 Best Lawn Fertilizer Options
13 Best Fertilizer for Vegetable Garden
13 Best Fertilizer for St Augustine Grass Reviewed
13 Best Potting Soil For Herbs To Consider Today
13 Best Backpack Sprayer [Buyer's Guide]
13 Best Fertilizer for Palm Trees 
13 Best Fertilizer for Zoysia Grass
13 Best Potting Mix For Orchids
How Long After Grass Starts Growing Can You Mow It?
Does Grass Seed Go Bad | Expiration Dates Explained
How to Get Rid of Pampas Grass