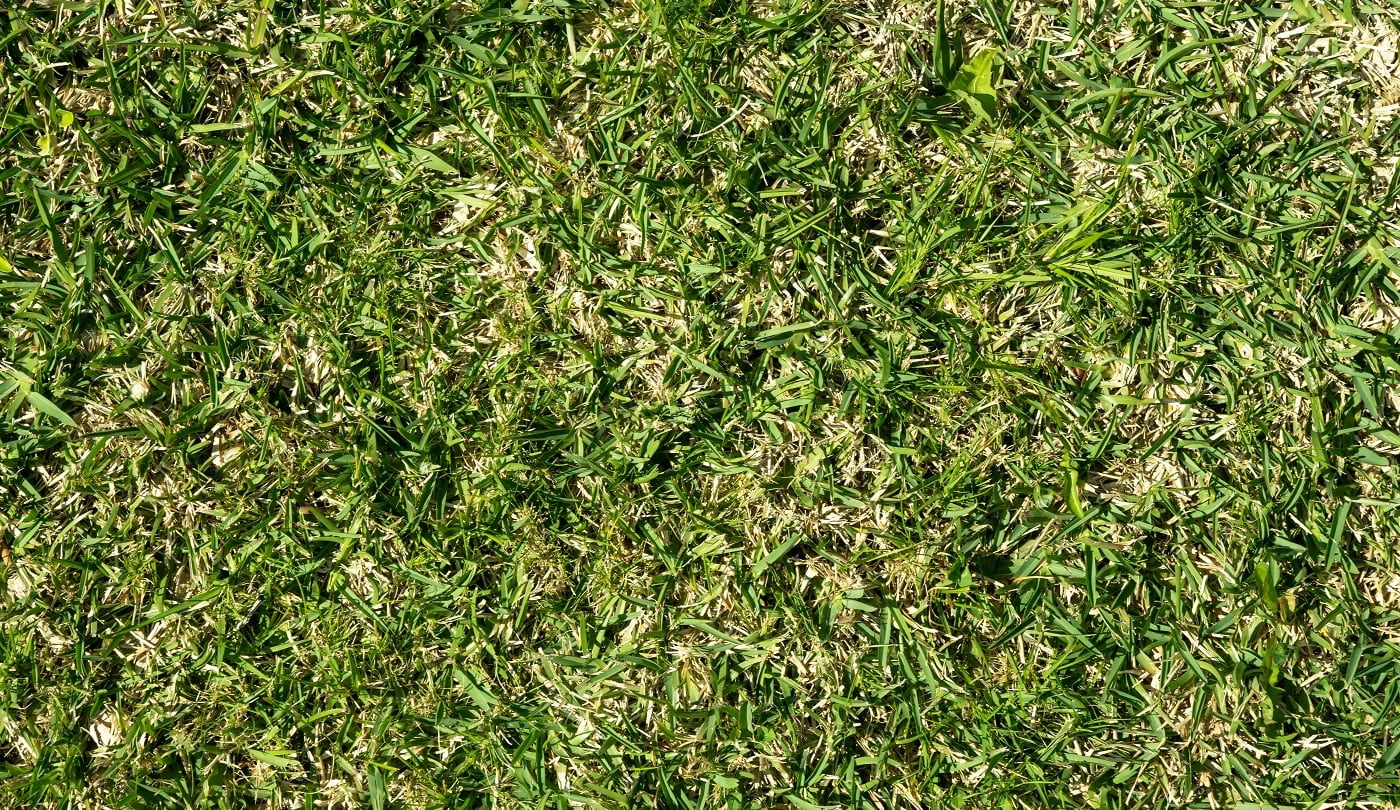 St Augustine grass, also known as 'runners,' can grow exceptionally quickly under the right circumstances. And having the right fertilizer can boost their growth!
If you have recently planted St Augustine grass but are wondering why it isn't as lush and plentiful as expected, it might be missing something vital. This particular grass thrives in warm, tropical climates. It loves the sun and moisture, but that's not all it needs to proliferate.
In fact, most plants and grass need the right fertilizer to grow rapidly. If you are confused about what the right one might be, don't worry. We have compiled a list of the 13 best fertilizers for St Augustine grass.
With regular fertilizers and proper care, your turf will be bountiful soon enough. Keep in mind that this grass is not suited for cold climates, so ensure that you provide the right environment for it to thrive.
Without further ado, let's get straight to the deets!
Best Fertilizer For St Augustine Grass
IMAGE
PRODUCT
DETAILS

Our Top Pick

Our Top Pick

Simple Lawn Solutions Liquid Fertilizer

N-P-K ratio: 16-4-8
Blended with fish and seaweed
Sprayer attached to the fertilizer container

VIEW LATEST PRICE →

Scotts Lawn Food

Covers 5,000 sq. feet
NPK ratio 24-25-4
15-pound bag

VIEW LATEST PRICE →

The Andersons PGF Complete Fertilizer

Slow-release formula
Ideal for nitrogen-rich soil
Superfine particles

VIEW LATEST PRICE →

Doc's Super Juice Lawn Fertilizer

Treats 43,560 sq. feet at its full concentration rate
It contains 4% iron
NPK ratio 14-2-4

VIEW LATEST PRICE →

Milorganite Organic Nitrogen Fertilizer

Slow-release formula
Shows results within two weeks
32-pound bag

VIEW LATEST PRICE →

Simple Lawn Solutions Extreme Grass Growth Lawn Booster

High nitrogen content for lush lawns
100% natural
6-19-0 NPK

VIEW LATEST PRICE →

Scotts Turf Builder Southern Triple Action

3-in-1 formula
Ideal for St Augustine grass and southern lawns
29-0-10 NPK ratio

VIEW LATEST PRICE →

Urban Farm Fertilizers Liquid Lawn Fertilizer

13-1-2 NPK ratio
It covers a 5,000 sq ft lawn
Liquid fertilizer formula

VIEW LATEST PRICE →

Southern Ag Chelated Liquid Iron

It does not contain nitrogen, phosphorus, and potassium
Corrects iron deficiency
Concentrated liquid form

VIEW LATEST PRICE →

Pennington UltraGreen Weed & Feed Lawn Fertilizer

Treats both northern & southern grass
Extended feeding for three months
NPK ratio 30-0-4

VIEW LATEST PRICE →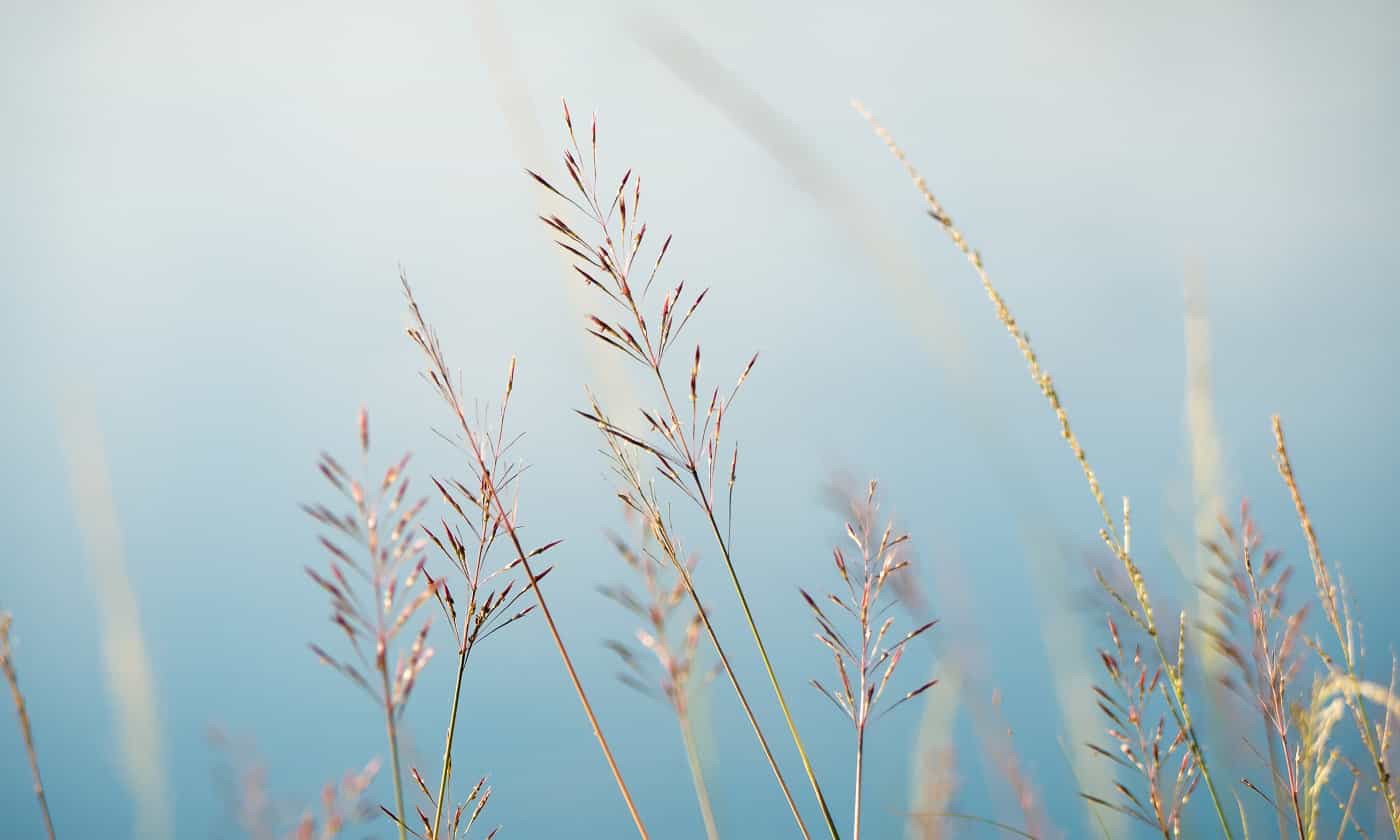 If you are looking for a liquid fertilizer that will enhance the growth of St Augustine grass, you're in luck. We tested this liquid fertilizer from Simple Lawn Solutions and observed how well it worked. Developed with the ideal blend of macronutrients and feed ingredients, this fertilizer works wonders on the growth rate while also nourishing the lawn.
Sale
Why Did We Like It?
The right fertilizer not only contains a blend of macronutrients but also promotes healthy root growth. This liquid fertilizer by Simple Lawn Solutions has an ideal blend of critical macronutrients in the ratio of 16-4-8. Moreover, other feed ingredients feature a blend of nutritious and healthy substances, including seaweed and fish.
One of the best things about this fertilizer solution is that it contains wholly natural and organic ingredients. Although chemical fertilizers are known for showing fast results, we prefer using natural ingredients because of how much safer they are for the environment and the turf.
That's not all; we loved the attached sprayer with the liquid fertilizer solution. It made the process of spraying the solution much more convenient and stress-free. Long story short, we did not need any other application tools or diluting liquids, as this formula came in the perfect blend for our grass.
What Could've Been Better?
Honestly, we loved the sprayer attachment, and most of the time, it worked wonderfully. However, once in a while, we noticed that the nozzle would get clogged. After cleaning the nozzle and readjusting it, it started working again.
Maybe the nozzle is slightly faulty, but we recommend shaking the solution and keeping the nozzle clean after every use to avoid this issue.
Pros
Easy to use

Ideal NPK blend

Sprayer attachment included

Fast results
Cons
Nozzle needs constant readjustment
Scotts Lawn Food will help get the right start for those who are planning on planting a brand new St Augustine turf in their lawns. This fertilizer has been specially developed for new grass, encouraging growth and feeding it with all the right macronutrients in a perfect blend.
Sale
Why Did We Like It?
To begin with, Scotts is a trustworthy and reliable company that has been manufacturing fertilizer and plant food for years. The company is known for its high-quality products and excellent delivery. We decided to test this product on our new turf, and the result speaks for itself – but let us tell you what we observed.
With an NPK ratio of 24-25-4, this fertilizer provides the ideal blend of macronutrients needed for new grass. Of course, don't be fooled by the packaging that says 'food for new grass.' This fertilizer encourages growth as well as strong root development, even for older grass. Moreover, after using this fertilizer for a few weeks, we noticed that the grass blades looked healthier than before.
The large 15-pound bag covers 5,000 sq. feet, which was adequate for feeding our new turf for a long time. Since it is quite affordable, it allows gardeners to buy more bags as per their requirements.
What Could've Been Better?
The fertilizer comes in a granular form and needs to be spread evenly on the lawn using a spreader tool. Compared to liquid fertilizers, this is an added step. Also, we noticed that the fertilizer fed the weeds in our lawn as well as the grass. So, beware of a sudden development of weeds in your garden.
Pros
Long-lasting fertilizer formula

Perfect NPK blend for all soil types

It covers a large surface area

Results show within days
Cons
Requires a spreader for the application
If the soil of your garden is already nitrogen-rich, you may be looking for a fertilizer that is suitable for it. The Andersons provides an excellent fertilizer that comes in a fine particle form, making it easier to spread and more nutrient-rich. Moreover, it contains less amounts of nitrogen, specially designed for nitrogen-rich soils.
Why Did We Like It?
Several qualities make this fertilizer a favorite amongst most gardeners. To start with, this fertilizer comes in a superfine particle form. This not only makes it easier to apply and spread, but also has an added benefit. The smaller particles give you more product (twice the number of particles) in the same area per square foot.
This product contains Humic DG (humic and fulvic acid) in a slow-release formula. It also comes in an excellent 4-1-2 ratio, ideal for St Augustine grass. Moreover, the fertilizer applied on your lawn is slowly released over eight weeks, eliminating any need to worry about the constant reapplication of this product.
The Humic DG promotes faster growth of grass, enriches the nitrogen-rich soil with the appropriate nutrients, and adds strength to the grass's roots. The 18 lb bag promises to cover 5,000 sq. feet of grass and last for months.
What Could've Been Better?
We never test a product without going through the manufacturer's instructions properly. Well, the packaging said to put the fertilizer spreaders setting at around 4. However, when we did this, we noticed that it would not cover 5,000 sq. feet and were forced to dial back the setting to 2.
This is probably something you should test yourself instead of following the manufacturer's instructions blindly.
Pros
Easy to spread

Long-lasting product

Contains Humid DG

It covers a large area of 5,000 sq. feet
Cons
Manufacturers instructions may be faulty
Our next recommendation is a fertilizer that is one of a kind – it is the first all-in-one complete solution for lawns. The product comes in a dry mix that has to be used with water and applied with the help of a hose. Choose its strength according to the specific needs of your lawn.
Why Did We Like It?
The fertilizer has earned its name, and after vigorously testing it, we agree that it is a 'super juice.' The formula has been designed to be an all-in-one solution for all grass types, but we tested it on St Augustine grass for this review.
What's more, the fertilizer formula comes in a special dry mix with fine particles. This must be mixed with water in a specific concentration that depends on the requirements of your lawn. After mixing it with water, it can be applied to your turf with a hose and sprayer.
Although the fertilizer has an NPK ratio of 14-2-4 at full concentrate, it can be mixed at half-strength (7-1-2 blend). It treats one entire acre at full strength, while at half, it can treat double that area. Lastly, there is no wastage, no toxicity, and no bio-waste with this wonderful blend.
What Could've Been Better?
Overall, the fertilizer works best as a supplement and can be used with other feeding products for your lawn. However, this fertilizer can be slightly expensive for some people, which can motivate them to choose a different fertilizer.
Pros
It can be applied slowly over time

Fast-working formula (works within 4 hours)

Can be used at full or half-strength

Mixes well with all types of soil
Cons
Slightly expensive for some
For our next recommendation, we decided to test a fantastic slow-release formula suited for St Augustine grass. Unlike other slow-release formulas, this fertilizer starts showing results within just two weeks of initial application. The nitrogen fertilizer is iron-rich and organic, and it won't burn your lawn.
Why Did We Like It?
While extensively testing several fertilizers, we sadly came across a couple that burned our lawns and left us with deep regret. So, when we came across this nitrogen fertilizer from Milorganite, we were slightly skeptical at first to try it on our St Augustine grass.
Although the fertilizer is iron-rich, it comes in a wonderful slow-release formula. Moreover, it is organic, so we breathed a sigh of relief, knowing that the formula would have toxic chemical ingredients that would burn our lawn.
After using the product for a few weeks, we noticed almost instantaneous results. While most other slow-release formulas in the market show their results in 8 weeks, this one showed its true colors in two weeks only.
We noticed our St Augustine grass growing in lush, bountiful quantities. Moreover, the root strength immediately increased, and the grass blades looked greener and healthier. This fertilizer reduces the requirement to continually water the lawn, saving you time and effort.
What Could've Been Better?
We hate to say we expected this, but all organic fertilizers smell. Obviously, this fertilizer is no different and has a powerful odor that definitely takes some time to get used to.
Another thing we should mention – this fertilizer contains phosphorus. Phosphorus runoff may harm water quality, so make sure to check with your local laws before purchasing this fertilizer.
Pros
Organic composition

Does not burn the lawn

Reduces need for watering the lawn

Cuts down on mowing time
We have already recommended a fertilizer from Simple Lawn Solutions; however, this fertilizer is designed to enhance and promote growth. Simple Lawn Solutions provides exceptionally reliable and trustworthy fertilizers that are natural, safe, and eco-friendly. Moreover, their fertilizers are known to show fast results and are thus a favorite amongst gardeners.
Sale
Why Did We Like It?
If you want to ensure that your lawn filled with St Augustine grass is lush, plentiful, green, and healthy, this fertilizer is the way to go. While our previous recommendation from Simple Lawn Solutions provided you with an excellent product meant for new grass, this fertilizer comes as the next step.
As the name suggests, this fertilizer enhances the growth rate and health of your lawn. It helps nourish the soil while providing the optimum micronutrients that enable each grass blade to develop healthier and greener.
One of the most important things we noticed about this fertilizer was that it took effect within ten days of applying it. The easy-to-use bottle includes a sprayer, so you don't need to pour out the liquid or use your garden hose.
Finally, the fertilizer contains an ideal NPK blend of 6-19-0 and also contains humic and fulvic acids for enhanced growth.
What Could've Been Better?
Overall, this fertilizer can work wonders on St Augustine grass if applied correctly. That being said, our only gripe with this product was the fact that the applicator switch attached to the product is quite hard to turn on and off. You need to apply some pressure while doing this, which can hurt the fingers over time.
Pros
It covers a large area of 3,200 sq. feet

Ready-to-use spray bottle

Increases the production of chlorophyll

100% natural formula
Cons
Applicator switch could be smoother
One of our favorite fertilizers that we loved using and highly recommend is the Scotts Turf Builder Southern Triple Action. As the name tells you, this fertilizer is a 3-in-1 formula that essentially does three jobs instead of just one. Each bag covers 4,000 sq. feet, which is adequate for medium-sized lawns and gardens.
Sale
Why Did We Like It?
While most fertilizers work magically on turf, they invariably end up promoting the growth of weeds as well. This can be very distressing to deal with, and most gardeners need to take extra action or preventive measures to eliminate the growth of weeds in their beautiful lawns.
But, this fertilizer formula from Scott's is an excellent 3-in-1 formula that essentially does most of the heavy lifting for you. The product efficiently kills weeds, kills fire ants, fleas, mole crickets (and other pests) while also feeding and fertilizing the soil and grass.
In reality, you can use this fantastic fertilizer on your lawn and forget about weeds and pests for weeks. Each bag contains enough formula to cover 4,000 sq. feet of lawn. Moreover, the 29-0-10 NPK ratio is a perfect blend for most southern lawns. The formula contains no phosphorus, which is excellent, especially for regions that have strict laws against using phosphorus-rich fertilizers.
What Could've Been Better?
While using this fertilizer, we noticed that it could take a couple of weeks to show results. It is best to be patient with this fertilizer formula, as it is not a fast-working one. Moreover, we recommend using a tool to aerate the lawn first, as it allows the fertilizer to penetrate deeper into the soil.
Pros
User-friendly app determines the coverage amount and quantity of fertilizer

Unique triple action formula does three jobs in one

Kills ants for six months

Prevents weeds from recurring
A unique characteristic of Urban Farm Fertilizers is that they handcraft each of their formulas to ensure quality control. This liquid fertilizer formula comes in a 1-gallon container with an ideal 13-1-2 NPK blend. The formula includes mycorrhizae, humic acid, enzymes, and a special blend of macronutrients and micronutrients especially developed for St Augustine grass.
Why Did We Like It?
Urban Farm has developed a unique fertilizer blend that provides 10% nutrition to St Augustine grass. Its special blend of enzymes, humic acid, and mycorrhizae ensures that this particular grass species gets all essential macronutrients and micronutrients in the appropriate ratio.
The NPK ratio of 13-1-2 contains minimal phosphorus, which is considered harmful for your water supply (fertilizer runoff often seeps into your area's water supply). Moreover, the massive 1-gallon bottle offers adequate coverage for a 5,000 sq foot lawn or most medium-sized lawns.
Applying the micro-brewed liquid fertilizer is relatively easy – attach a hose-end sprayer to the liquid container and spread it generously on the grass. Since the fertilizer comes in liquid form, it absorbs quickly and easily, soaking down to the roots of St Augustine grass within minutes.
The lawn doesn't need to be pre-watered to apply this fertilizer. As long as the manufacturer's instructions are followed carefully, one can avoid burning the lawn.
What Could've Been Better?
The manufacturer has provided concise instructions to help you achieve the best results using this product. That being said, we noticed that doubling the recommended dose showed better results in a shorter time span. Doing this will inevitably exhaust the fertilizer faster, so it is something to consider.
Pros
Absorbs quickly into the soil

Easy application

Will not burn your lawn if used correctly

Cost-effective product
Cons
May need to apply more than the recommended dosage for optimal results
If your beautiful St Augustine grass is gradually turning yellow and patchy, it may be a sign of iron deficiency. To fix this, you need to feed an iron-rich fertilizer formula to the grass, bringing it back to its lush, green and bountiful state. Southern Ag Chelated Liquid Iron is an excellent concentrated formula for this.
Sale
Why Did We Like It?
No one wants their lush, green lawns to turn yellow and patchy. Unfortunately, this is a common occurrence when the soil and grass suffer from an iron deficiency. Fixing this issue may take some time and patience, but with the right product, it isn't impossible.
Southern Ag Chelated Liquid Iron is a concentrated liquid formula that must be mixed with water and applied to lawns. It not only corrects iron deficiency issues but also prevents them from recurring.
The fertilizer has an easy application once it is mixed with the right proportion of water. You may use any ordinary garden hose and spray to spread the liquid formula generously over your lawn. However, since it is highly concentrated, it's imperative to follow the manufacturer's instructions and dilute the solution carefully.
Apply the formula as a drenching spray to see optimal results within a few weeks.
What Could've Been Better?
Although the fertilizer is easy to apply with any typical garden hose and spray, it tends to stain. As such, it is essential to apply the fertilizer carefully so it does not stain walls, concrete, and paint. These stains may be tricky to remove, so you should be careful while using it.
Pros
Fast-working solution when diluted correctly

It does not contain harsh chemicals

Long-lasting formula (lasts up to 10 years)

Regulates the pH level of the soil
Cons
May stain paint, concrete, or masonry
Have you noticed that some fertilizers not only cause grass to grow but also enhance the growth spurt of weeds? Often, you need to apply a weed killer formula along with fertilizer. What if you found a fertilizer that was formulated to kill weeds while feeding your lush, green, St Augustine grass?
Why Did We Like It?
We were on the lookout for a fertilizer that would help our St Augustine grass grow thick and green while killing unnecessary weeds. Pennington's fertilizer formula contains both slow-release nitrogen with fast-release nitrogen that act in entirely different ways to promote the growth and strength of grass and its roots.
The slow-release formula ensures that your grass remains well-fed for at least three months. Simultaneously, the fast-release nitrogen formula works wonders in enhancing root strength and causing the grass to proliferate.
Furthermore, the fertilizer blend contains 5% iron that corrects any iron deficiency your lawn may have. It doesn't contain any phosphorus, which may be harmful due to fertilizer runoff. Due to the high concentration of nitrogen and iron, this fertilizer product is excellent for most grass types, especially St Augustine grass.
Finally, the formula contains a special weed-killing agent that destroys over 250 types of weeds.
What Could've Been Better?
Although this fertilizer works well on most St Augustine grass, it is not suitable for floral St Augustine. This is something to keep in mind if you purchase the product and wish to use it on the lawn (in case it has florals).
Moreover, the NPK blend may be too intense for new grass and burn your lawn if you don't use it carefully.
Pros
Long-lasting formula

It does not contain phosphorus

Kills a variety of weeds

Contains slow-release & fast-release nitrogen

5% iron content
Cons
May burn the lawn if it is not used carefully

Not suitable for floral St Augustine
Our next recommendation is a unique fertilizer that contains both slow-release and fast-release nutrients, ideal for St Augustine grass. This formula has been blended especially to promote lush grass growth while also strengthening their roots and enhancing chlorophyll production.
Why Did We Like It?
The rich nitrogen content in this fertilizer is excellent for promoting the healthy growth of St Augustine grass. Containing a unique blend of macronutrients, micronutrients, and special slow-release and fast-release nutrients, the formula is released per the needs of your lawn – catering to varying needs of different lawns.
As many lawns suffer from iron-deficiency, there are several that also have a nitrogen deficiency. Fortunately, this is completely taken care of by this fertilizer.
The 32-ounce fertilizer mix is ideal for 16,000 square feet of lawn. However, it is essential to mix the formula correctly to ensure optimal results. Doing this incorrectly may burn your lawn, which is not an ideal situation.
We were impressed by the guarantee given by this company in case of dissatisfaction with the product. Fortunately, we didn't get a chance to use this as we saw the positive results of this fertilizer within 30 days.
What Could've Been Better?
Our only gripe with this fertilizer was its short shelf-life. The product lasts only for two years; if stored correctly. However, on constant exposure to the air and humidity, the liquid may turn into a gel-like consistency.
It is important to store the liquid fertilizer correctly and avoid exposing it to water or air.
Pros
Ideal for spring and summer feeding

Combats iron and nitrogen deficiency

Slow & immediate release nutrients for varying needs

Easy mixing and application
If you are looking for something with slightly higher iron content, Lesco Lawn Fertilizer might be your next best bet. This fertilizer contains 6% iron content – ideal for highly iron deficit soils and grass. One bag covers 12,000 sq. feet of lawn or any large-sized lawn. This formula has been designed especially for St Augustine grass.
Why Did We Like It?
While most other fertilizer products are suitable for all grass types, Lesco Lawn Fertilizer is developed especially for St Augustine grass. This means that the ingredients have been handpicked and perfectly blended in an ideal ratio perfect for this type of grass.
The formula contains high amounts of nitrogen and iron but low phosphorus. If your lawn has dry, brown, or patchy areas, using this fertilizer will be immensely helpful for the iron-deficit lawn.
We tested this fertilizer on a large lawn measuring about 10,000 sq. feet and found the formula adequate for this lawn size. Applying the product at the onset of spring will ensure that your St Augustine grass gets a jump start in its season growth.
Moreover, we noticed that this product effectively choked lawn weeds, which is a problematic growth and a cause for concern for most gardeners.
What Could've Been Better?
If applied correctly, this fertilizer can promote growth and enhance lush, green turf. However, since the formula is mineral-rich, it may burn your lawn if used incorrectly. It is best to dilute the product and apply less rather than excessive amounts initially.
Pros
Kills weeds

Extensive coverage

Iron-rich formula

Low phosphorus content
Cons
May burn your lawn if used incorrectly

Slightly overpriced
Not everyone wishes to use chemical fertilizers – and that's justified. If you prefer opting for 100% natural products, then Dr. Earth Life All Purpose Fertilizer may be your best bet. This fertilizer is entirely organic and doesn't contain any chemicals or toxic ingredients. It is safe for your lawn as well as your family, pets, and children.
Sale
Why Did We Like It?
Dr. Earth is an entirely natural and organic fertilizer that can be used on newly laid St Augustine grass. However, it isn't restrictive, as the formula is safe enough to use on new as well as old, damaged grass. Its blend of natural ingredients makes it an ideal all-purpose fertilizer that revitalizes and feeds your lawn for months on end.
One of the best features of this organic fertilizer is that it doesn't contain any GMOs. Being rich in humic acid and other essential nutrients, the formula is the ideal feed for all types of grass, flowers, vegetables, and lawns.
Moving on, we want to talk about the slow-release formula found in this organic fertilizer. This feature enables you to fertilize the lawn at less frequent intervals – the slow-release formula feeds the grass at a steady, slow pace as and when it requires nutrients. It effectively ensures that your lawn never burns due to the overpopulation of nutrients and minerals.
What Could've Been Better?
Unfortunately, like most other organic fertilizers, this product has an inherently strong, unpleasant odor. Moreover, this fertilizer comes in the form of pellets, which can take slightly longer to disintegrate and get absorbed by the soil thoroughly.
Pros
Slow-release of the essential nutrients

Entirely natural with no toxic elements

Revives dying grass

Does not burn plants
Cons
Unpleasant odor

Pellet form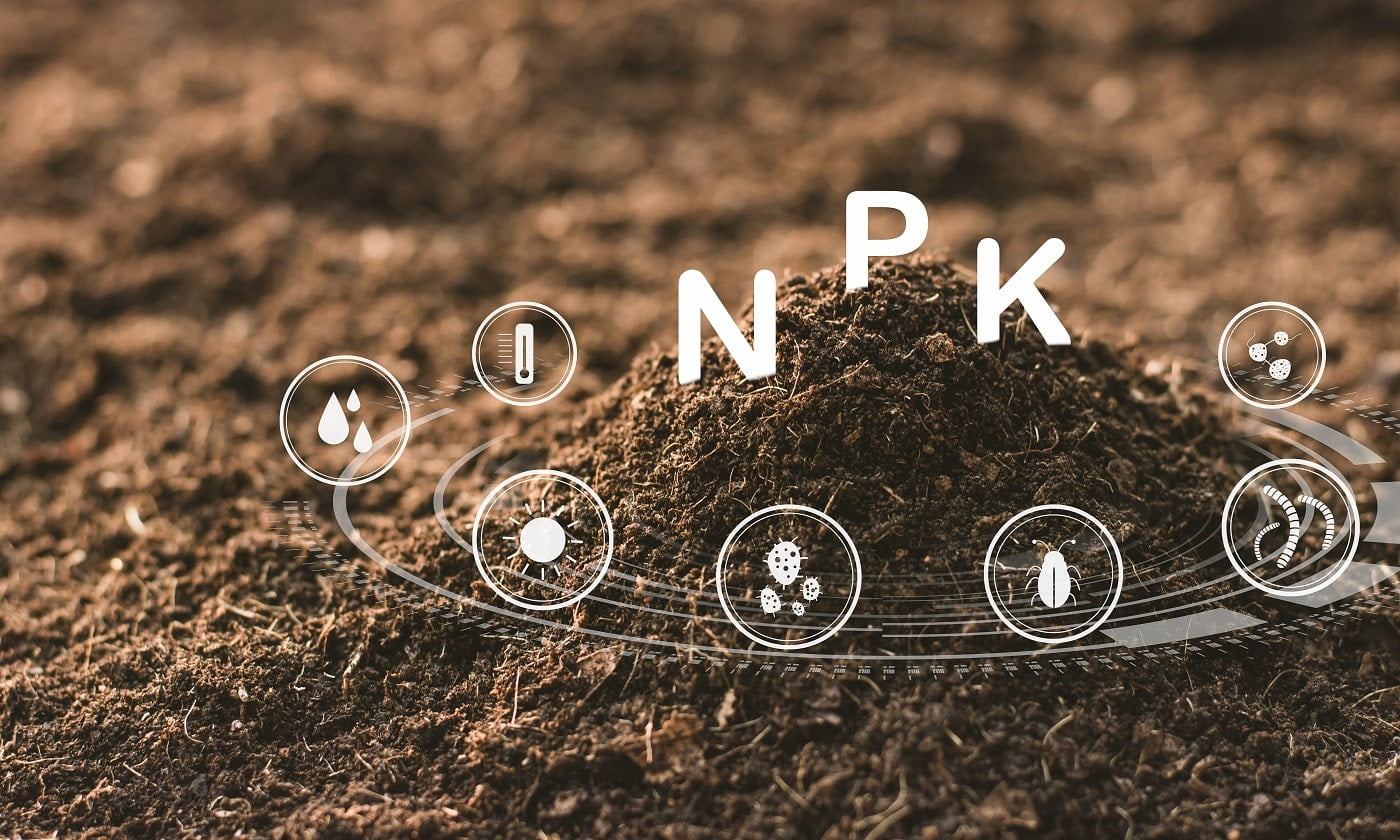 St Augustine Grass Fertilizer Buyer's Guide
Now that we have talked about our top 13 fertilizer recommendations, it is time to move on to our guide. This guide has been carefully curated to help you find the right fertilizer for your lawn with St Augustine grass.
Let us begin by giving you a tip – St Augustine grass thrives best when it receives an adequate nitrogen supply. As such, it is important to find a fertilizer that has a high content of nitrogen. However, that's not all. You need to consider a couple of more things when purchasing the right fertilizer for your St Augustine lawn. These are:
Slow-Release VS Fast-Release
By now, you must be familiar with the terms' slow-release' and 'fast-release' fertilizer. The first significant difference between them is that slow-release fertilizers are typically insoluble, while fast-release fertilizers are soluble.
However, there is more to it than just how soluble they are. Slow-release fertilizers are often preferred over their counterparts because they are known to not burn lawns, even at high temperatures. Moreover, there is not much risk of over-applying these fertilizers, as their slow-release feature ensures that the nutrients are released at a slow and steady pace.
Fast-release fertilizers, as the name suggests, release their macronutrients at a faster rate. This may cause the lawn to burn, mainly if you apply excessive amounts of fertilizer.
Slow-release fertilizers are also less labor-intensive, as you can apply them once in a few weeks and forget about it for the next couple of weeks.
Organic VS Synthetic Fertilizer
With the growing awareness around environmental issues, you may believe that most people would inevitably opt for organic fertilizers. However, this is far from the truth, as many gardeners still prefer using synthetic fertilizers. The most common reason for this is because synthetic fertilizers show quicker results, while organic ones may take much longer to show their effects.
Another consideration may be the fact that organic fertilizers often have an inherently unpleasant odor. This might be a deal-breaker for many gardeners, who finally shy away from using organic fertilizers because of their potent stench.
Keep in mind that although synthetic fertilizers work faster and have less odors, they have higher salt content. This may disrupt the natural pH balance of your soil, so it is best to use synthetic fertilizers sparingly.
Liquid VS Pellet VS Granular
More often than not, this decision often boils down to individual preferences. Some gardeners find it easier to apply liquid fertilizers. This may be true as liquid fertilizers can be sprayed with a hose and sprayer and absorbed into the soil much faster.
Pellets and granular fertilizers are applied with the help of a fertilizer spreader. Most of the time, these fertilizers are triggered when they come into contact with water. These fertilizers are often slow-release and take a couple of weeks to break down and get absorbed.
If you are looking for fast results and quick absorption, you might be inclined to use liquid fertilizers. However, if you don't need immediate results but would rather feed your lawn slowly and sparingly, it is best to opt for granular or pellet fertilizers.
Weeds And Pests
Fertilizers can do wonders for slow-growing or new lawns. However, they also end up feeding weeds and pests, which can infest your beautiful garden. While looking for the best fertilizer for St Augustine, consider finding one that kills and prevents weeds and other pests.
You will find several such fertilizers mentioned in our list above. Of course, this isn't a compulsory pre-requisite for finding an ideal fertilizer.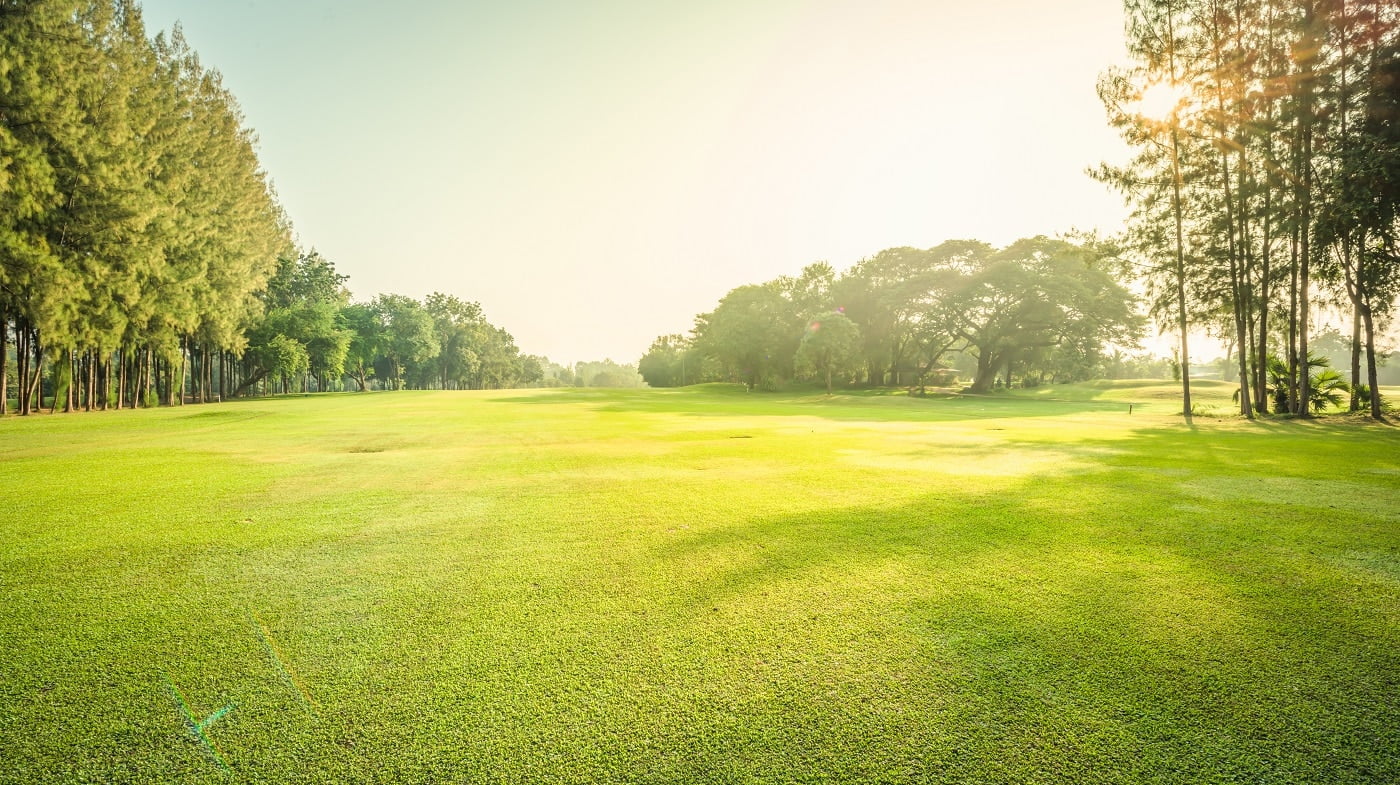 Verdict
Phew! We understand if you are exhausted after going through our comprehensive list and reviews. However, before we sign off, we want to reiterate our findings to help you make a final decision.
We want to recommend Simple Lawn Solutions Liquid Fertilizer as the best fertilizer overall. It is packed with the right nutrients for St Augustine grass, and we highly appreciate the attached sprayer. This makes our job much more convenient and efficient.
If you're looking for a fertilizer that won't break the bank but provides excellent value at an affordable price, we recommend Scotts Lawn Food. But, if budget isn't a constraint for you, then we think Doc's Super Juice Lawn Fertilizer might be an ideal option.
With that, we will sign off. We hope our guide helped you in making the correct choice for your St Augustine lawn.
Until next time!
Related Articles
5 Best Self-propelled Lawn Mowers Right Now
The 5 Best Lawn Mowers for St Augustine Grass Right Now
Best Lawn Edging for a Legendary Garden 
4 Best Walk Behind Brush Cutter 
13 Best Trimmer Lines | Multi-Sided, Round, Square, Twisted & Serrated
7 Best Shoes for Cutting Grass Comfortably | Buyer's Guide
11 Best Mosquito Fogger Insecticide
9 Best Fertilizers for Petunias Right Now
9 Best Fertilizers for Hydrangeas
13 Best Weed Killer for Flower Bed Reviewed
13 Best Weed And Feed For Lawns
How to Install Landscape Fabric for Weed Control
Does Grass Seed Expire? All You Need to Know
11 Best WiFi Smart Sprinkler Controller 
How to Grow Cilantro Indoors Easily
Where to Find Good St. Augustine Grass Seed & How to Grow It
13 Best Soil for Raised Garden Bed | Buyer's Guide
13 Best Potting Soil For Herbs To Consider Today
13 Best Backpack Sprayer [Buyer's Guide]
13 Best Fertilizer for Palm Trees