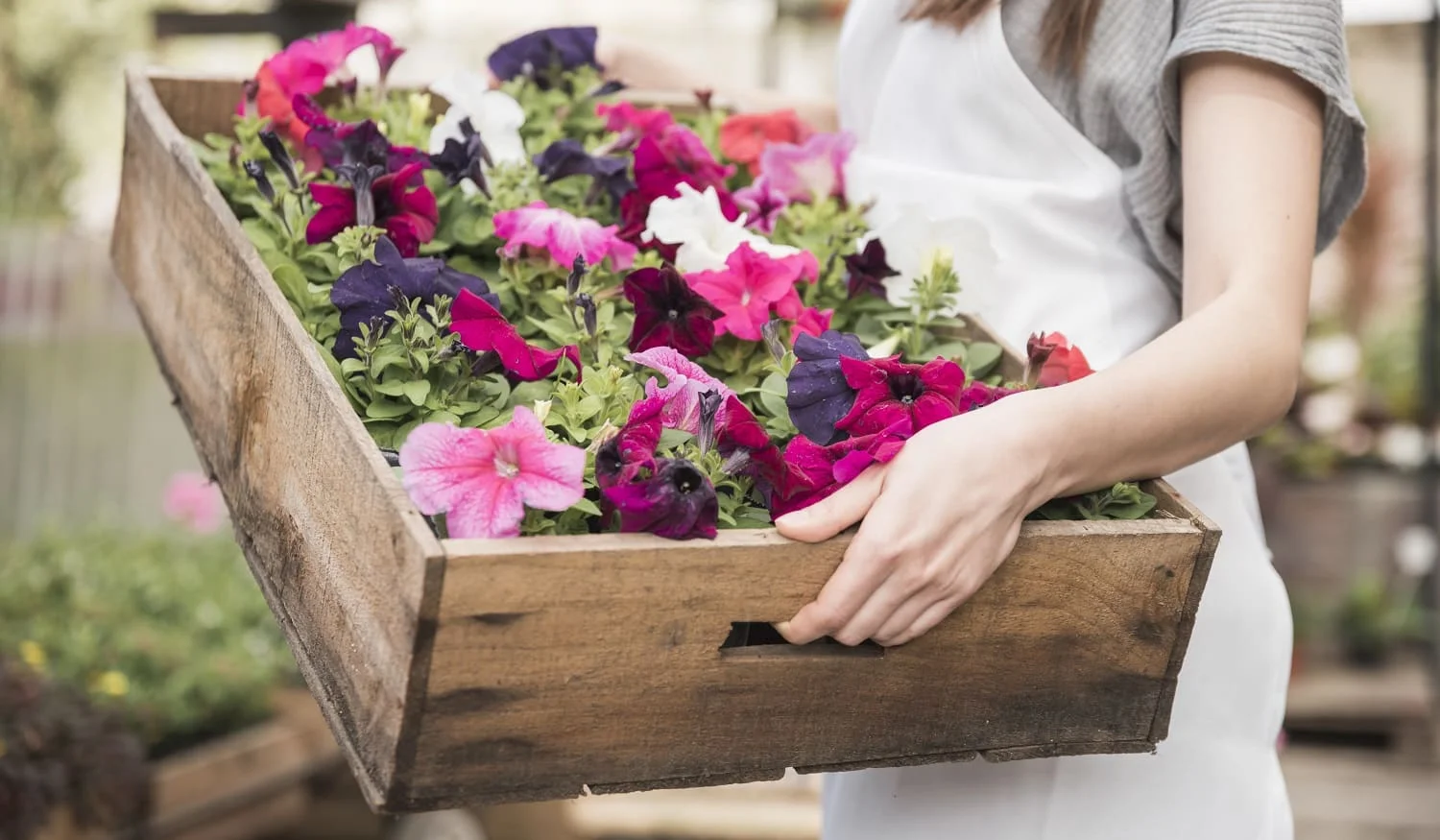 Gardening is no less than a superpower!
Be it in a spacious garden or inside a hanging container, growing luscious plants of various kinds is no joke. And there's no better site than a bunch of healthy plants adorning your favorite space of the residence.
Hence, many homeowners choose to grow a heavy flowering plant like petunia that adds to their interior or exterior decor. But doing so is easier said than done, especially if you don't have the right products handy. And that's the time when you search for the best fertilizer out there.
Although we may not be physically present to help you grow those flowers, we can certainly assist you in buying the right fertilizer. And for this, we've compiled this list of the 9 best fertilizers for petunias. As a bonus, we've also included a short buyer's guide in the end so that you can make the right pick.
Now, let's cut to the deets!
Best Fertilizers For Petunias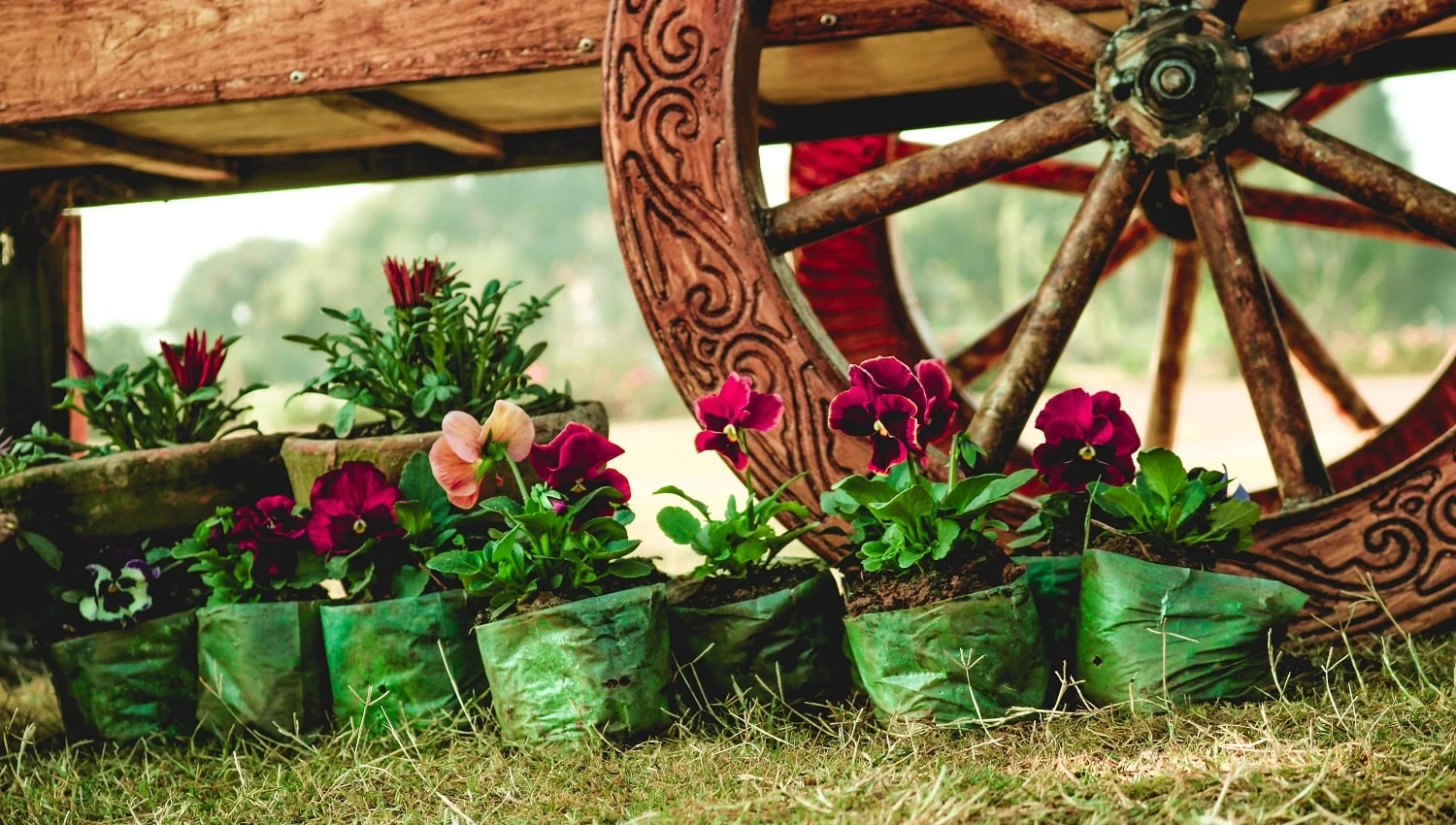 One of our top recommendations is the Miracle-Gro Shake 'N Feed All Purpose Plant Food. It contains a host of natural ingredients that are essential for the growth of your petunias. What's more, it has a simple application process, so you won't have to spend too much time and energy using it.
Sale
Why Did We Like It?
For starters, the positive customer feedback helped us put our faith in this product. It's made of the right mix of vital nutrients that facilitate the growth of stronger, more vibrant, and more productive plants. Additionally, this fertilizer has a healthy amount of other natural ingredients like kelp and earthworm castings to nourish the microbes in the soil.
Since microbes help break down natural nutrients that stimulate root strength and overall development, you also get better water efficiency.
We also liked its jar-shaped packaging, which makes for an easy application. All you have to do is peel off the seal, flip open the stout on the cap, and pour the fertilizer in an even manner. Lightly mix it into the top one to three inches of the soil and water it adequately to start feeding. Reapply every three months. 
Here, be careful not to use more than ½ cup per 10 square feet. Also, it should be applied to dry foliage and shouldn't be piled against the stem. When applied in the right quantity, its non-burning formula prevents the roots from getting damaged.
Lastly, this fertilizer is available in three sizes and dedicated need variants.
What Could've Been Better?
Apart from maintaining the recommended quantity, be sure to water the plants heavily to prevent the slightest risk of burning the roots. That being said, the increased microbe development will ensure optimum water efficiency.
Pros
Has feather and bone meal

The ready-made formula doesn't need mixing

3 months of feeding time

Can be used in ground and containers
Next up on my list is the Osmocote 274850 Smart-Release Plant Food. It boasts of a specially formulated design that is meant to gradually release nutrients in the soil. Besides, it works for all plant varieties across varying growing conditions.
Why Did We Like It?
The Osmocote 274850 Smart-Release Plant Food contains as many as 11 essential nutrients like boron, copper, iron, manganese, molybdenum, zinc, and others that encourage good foliage and flower growth. Beyond that, it has a balanced 14-14-14 NPK ratio, which is perfect for promoting healthy growth in petunias.
But what got us really interested in this fertilizer are its nutrient-coated granules. Simply put, the nutrients are stuffed inside small granules, which have a semi-permeable resin. This covering allows the water to seep through and dissolve the encapsulated nutrients. 
Using a 'smart release' process, the nutrients are slowly released into the soil at changing temperatures. The warmer the temperature (during active growth periods), the more is nutrients released. And the feed time of 6 months means the fertilizer gets plenty of time to promote successful blooms.
Application-wise, use 1 scoopful or 3 tablespoons per 4 square feet. Gently mix into the top three inches of the topsoil and water regularly. Try not to keep the granules in direct contact with the plant as this may cause burns.
What Could've Been Better?
We'd have liked this product better if the granules were made from some sort of environment-friendly material. When the nutrients inside get dissolved, the plastic shells remain in the soil, thereby requiring you to clear them manually. This may be considered as an environmental hazard by potential buyers.
Pros
Fortified slow-release formula

Ideal for both indoors and outdoor use

No-burn guarantee when used as directed

Affordable
Cons
Plastic shells accumulate in the soil
Another one of our top recommendations is this super-affordable pack of fertilizer spikes from the house of Jobe's. Its all-organic ingredients show visible results in quick time, while being free from harmful side effects. If you're looking for a no-mess application, then this product is worth considering.
Sale
Why Did We Like It?
No surprises here as its spike formulation compelled us to try this fertilizer. The finger-sized 'bullets' of fertilizer are made of Jobe's biozone, which contains the brand's proprietary microorganism called Archaea. In fact, it's this ingredient that helps the aggressive breakdown of nutrients for the soil to absorb them better.
Not only that, but it also improves the overall soil condition and keeps pests and diseases at bay during the entire growing season. For best results, it's advisable to use the fertilizer at the time of planting or early on in the growing season. 
This brings us to its user-friendly 'in-the-ground' feeding process that makes it deliver the nutrients to as close to the roots as possible. Simply take the spikes and plant them in the soil without requiring any tool (8 spikes per square foot). This, in turn, saves you from the hassle of mixing the fertilizer in the soil, which can be a little messy at times.
Similar to the Miracle-Gro Shake 'N Feed All Purpose Plant Food, this one is also available in various measurements and for different plant types. If you want to test the waters, we'd suggest buying a 6 spikes pack.
What Could've Been Better?
Unlike the other two fertilizers on this list, the Jobe's Organics Fertilizer Spike doesn't have a specified feeding time. So, first-time gardeners may find it difficult to calculate the right feeding cycle. We'd suggest using it every three to four months for effective results.
Pros
OMRI listed safe for organic gardening

Increases root mass

Can be used with moist soil

Comes in a resealable package for convenient storage
Cons
Feeding cycle is not mentioned
The J R Peters Jacks Classic Petunia Feed is made from a blend of the finest raw materials to give professional-looking results without burning a hole in your pocket. Besides, its water-soluble formula is easy and convenient to use.
Why Did We Like It?
Although the name may tell you otherwise, this plant feed is suitable for any plant that cannot take up iron efficiently through the roots (like calibrachoa, bacopa, diascia, nemesia, and so on). And what makes this possible is the amount of chelated iron, which enables the roots to have better absorption ability.
In addition, it contains several other essential micronutrients like chelated manganese, zinc, copper, among other things that produce lush green plants in almost any growing condition. We also liked the adequate concentration of nitrogen (20%) and potassium (22%), which are responsible for producing greener leaves and healthier roots, respectively. 
This fertilizer is a water-soluble product, meaning you can use it while watering plants. Just add a tablespoon for each gallon of water and apply once every 7 to 8 days. However, we'd recommend going for a constant feeding program, especially during the initial stages of the plant's growth.
All in all, the J R Peters Jacks Classic Petunia Feed is a cost-effective fertilizer that promotes the healthy growth of plants within a reasonable time.
What Could've Been Better?
It may be helpful to know this product contains less phosphorus (6%) as compared to some other plant feeds in the category. Since phosphorus encourages flowering, you may have to switch to some other fertilizer with high phosphorus content during the blooming season.
Pros
Especially beneficial for hanging baskets and containers

Dissolves easily in hard water

Doesn't clog the root nodules

Includes a measurement spoon
Almost halfway through the list and we've yet another water-soluble fertilizer. This product from the house of Proven Winners is a favorite among professional gardeners. But its the affordable price tag and effective formula make it an ideal choice for homeowners alike.
Why Did We Like It?
Having tried a water-soluble fertilizer before, we wanted to explore some more products in this category. And honestly, we are quite satisfied with how this Proven Winners Fertilizer performs. Firstly, its fast-acting formula is specifically made to prolong life and improve proliferation in heavy-flowering plants. Upon dissolving, the nutrients quickly break down to provide optimum nutrition to the plant roots.
The 24-12-17 NPK fertilizer blend facilitates a bigger bloom. Moreover, the high concentration of potassium (17%) helps the flowers resist multiple diseases. It's suitable for use in various settings like hanging baskets, landscape beds, container planters, etc. 
Similar to the Jobe's Organics Fertilizer Spike, this one comes in a convenient resealable container with a carrying handle and measuring scoop. The ideal application is once every one or two weeks or in every third watering, but it's better to follow the exact measurements, which are clearly mentioned on the container.
What Could've Been Better?
We feel that the low amount of phosphate might not do much for root development in a short span. In that sense, you may have to start using it from the early planting stage and continue for a long or add a root development feed.
Pros
Also suitable for annual

Makes flowers resistant to diseases

Promotes foliage growth

User-friendly packaging
Cons
Doesn't have much phosphate
The Aquatic Arts All-Purpose Indoor Plant Fertilizer is a liquid plant food that has been specially formulated for in-house plants. Its all-organic ingredients keep your greens safe from any unwanted side effects.
Why Did We Like It?
We were desperate to break the monotony of solid fertilizers when we stumbled upon this product. Much like the Jobe's Organics Fertilizer Spike, this plant feed is a blend of 100% natural ingredients, which promote robust growth without being too harsh.  And since it's meant for indoor use, the no-odor formula doesn't cause any allergies or breathing trouble.
What makes this product really effective is the brand's 'miracle ratio' of 3-1-2. While nitrogen promotes the growth of greener-looking leaves, phosphorus serves the dual purpose of stimulating healthy roots and healing root rots. Likewise, the potassium content contributes to the fast development of stems. 
In addition to using it for petunias, you can also fertilize a host of other plants, from spider plants, and snake plants to aloe vera, rubber plants, and more. Mix 1 teaspoon (or 1 capful) for every 2 cups of water in the watering pitcher.
You may also use a sprayer bottle, but be careful not to spray it directly on the leaves. Once opened, it has a shelf life of up to a year.
What Could've Been Better?
The Aquatic Arts All-Purpose Indoor Plant Fertilizer isn't the cheapest option out there, so its specialized use can make this product seem more expensive than it actually is. However, it's top-notch performance is worth the extra bucks.
Pros
Develops long-lasting color on flowers

Reduces brown spots and yellowing of leaves

For use in containers, hangers and holders

Available in 8 and 16 oz bottles
As we near the end of this list, here's another product from Miracle-Gro that finds an honorable mention. Like a couple of our other recommendations, Bloom Booster Flower Food boasts of a quick-release formula that starts showing positive results from the get-go.
Why Did We Like It?
First things first, the Miracle-Gro Bloom Booster Flower Food has a fertilizer blend of 10-52-10 that is ideal for all blooming flowers in general, especially for petunias. Its fast-feeding formula will appeal to users who are looking to initiate the plants' blooming within a single growing season.
Unlike its predecessor, this fertilizer can be used for both indoor and outdoor plants. For the former, mix 1 tablespoon per gallon of water in a watering can (one refill pack should cover about 500 square feet). Similarly, use ½ tablespoon with each gallon when watering indoor plants. 
What appealed to us the most is the product's double feeding action that helps the plant absorb nutrients through leaves as well as roots. Hence, you can also spray the solution all over without maintaining any restrictions.
Lastly, its special formulation is meant to be used once every 7 to 14 days before and during bud set and blooming stages.
What Could've Been Better?
We'd have liked this product better if the formula was a bit more gentle. As a result, you have to be extra cautious while following the measurements guide to avoid root burns. Other than that, we didn't observe any significant advantage.
Pros
Suitable for containers, window boxes and annuals

Promotes bigger blooms

Dissolves quickly

Develops vibrant color
Cons
Can burn roots if not used as directed
The Southern Ag All Purpose Granular Fertilizer is made from a combination of balanced NPK ratio and other minor elements. Be it for flower beds, shrubs, trees, or vegetable gardens-this one can do it all.
No products found.
Why Did We Like It?
Frankly, the balanced NPK ratio is what made us want to try this product in the first place. This means that this fertilizer takes equal care of root development, flowering, and green leaf production. Hence, you don't have to compulsorily switch over to or add any other feed/fertilizer during the growing season.
Not only that, but it also contains some other essential elements, which are required for the all-around proliferation of plants. Furthermore, the uniform homogeneous granular formulation ensures that each part of the soil receives an equal amount of nutrition. 
As far as its application is concerned, use 1 cup per 25 square feet every three months for petunia beds. In case you plan to use it for containers, decrease the amount while keeping the feeding cycle unchanged.
What Could've Been Better?
Firstly, the product comes in a bag of 5 pounds. Although it has a reasonable price tag, we wish there was a smaller package for trial purposes. Also, the instructions don't specify the quantity to be used for container plants.
Pros
Highly effective NPK ratio

Can be used for various plant types

Ideal for all-round development

Reasonable price
Cons
Insufficient usage instructions
With a specialized formula for hanging and container plants, the Fertilome Plant Food Fertilizer. Its uniform NPK ratio makes it extremely effective for petunias and other flowering plants. What's more, it's designed to facilitate quick and optimum nutrient absorption.
Why Did We Like It?
The Fertilome Plant Food Fertilizer has a highly concentrated formula that serves multiple purposes like promoting larger blooms and developing deep green foliage. Moreover, its balanced NPK ratio means that your plants get the right nutrients for complete development.
Similar to the Proven Winners Premium Fertilizer, its granular-like texture easily dissolves in water for convenient application. Use 2 tablespoons of the product per gallon and use it once every 10 to 14 days. Here, we should also mention that it's meant exclusively for hanging baskets and container plants. 
Unlike the Aquatic Arts All-Purpose Indoor Plant Fertilizer, its affordable pricing doesn't really bother users about its limited versatility. Besides, its zipper-lock packet is designed for secure storage. All in all, this fertilizer is one of the most affordable balanced feeds on the market.
What Could've Been Better?
We are pretty bummed out about its strong 'stinky' odor, which can be a nuisance for people who are sensitive to smell. On top of that, a fair bit of the product gets stuck in the crevices of the ziplock while pouring. We'd advise transferring it into an air-tight container before use.
Pros
Promotes healthy roots

Easily dissolves in water

Aids larger blooms

Comes with a measurement scoop
Cons
Smelly

Inconvenient packaging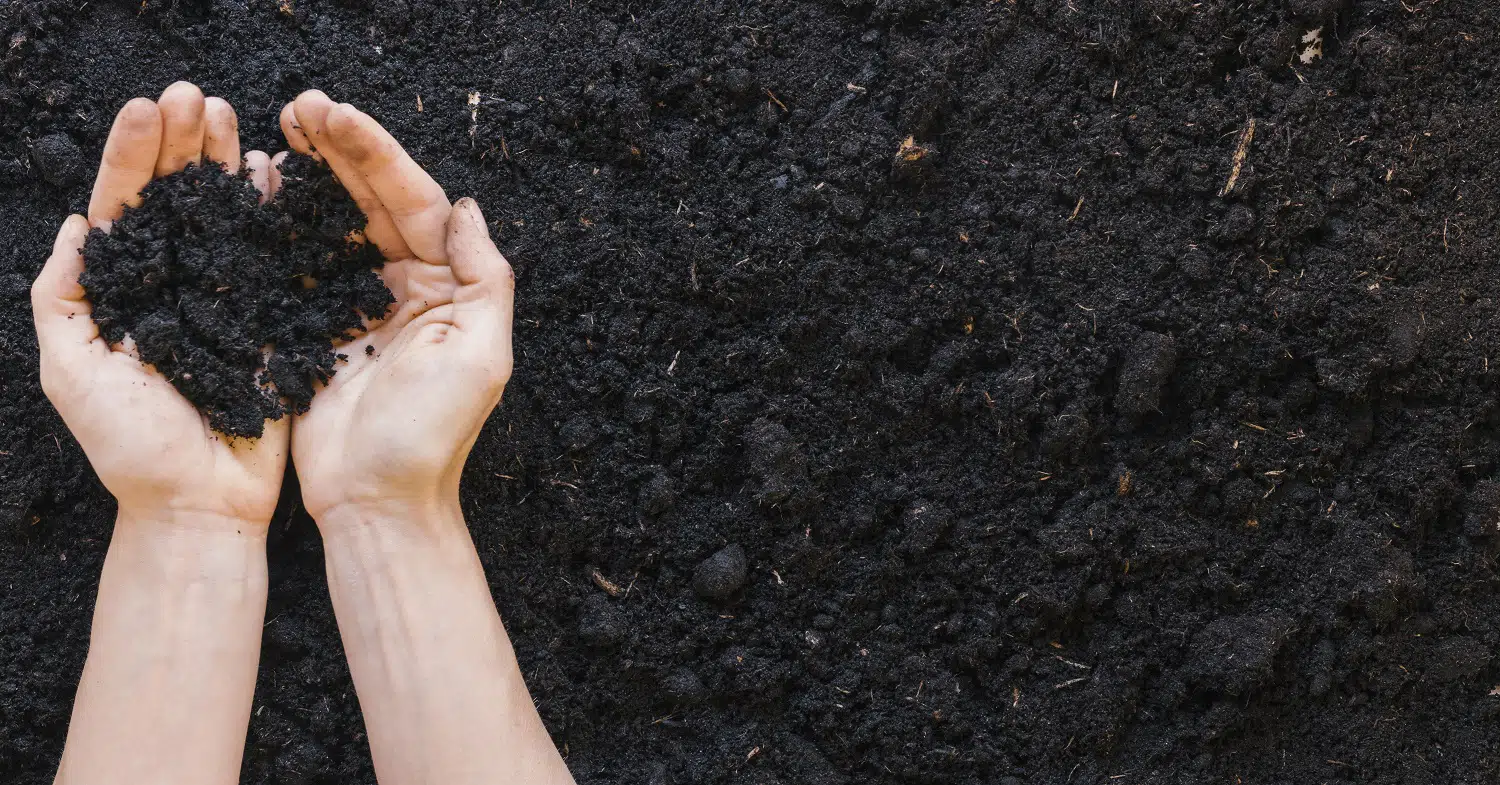 Petunia Fertilizer Buyers' Guide
Now that you have the list of the best fertilizers for your petunias, the next step should ideally be to get one immediately. But allow us to make you take a small 'detour'. Although all our recommendations stand the test of superior efficiency, your choice will yield satisfactory results only when it meets your requirements.
So, we've compiled this short buyers' guide to help you identify the crucial factors that should drive your purchase decision.
Type
By type, we mean the physical appearance of the fertilizer. If you're a first-timer, we'd suggest going for a non-soluble formula to keep the application process simple. However, the soluble (both granules and liquid) products enhance absorption as they reach close to the roots as the water flows. Whatever be the type, its nutrient content should never be overlooked.
Fertilizer Vs. Feeder
Fertilizers and feeders are made for the same purpose, i.e., enhancing nutrient intake. But there's more to the story. While fertilizers are more dedicated to the cause of increasing the NPK content in the soil, plant foods contain a mix of a majority of the essential micronutrients.
As such, the decision to choose one depends on your needs. If you plan on providing all-around development, then feeders may have a slight edge over fertilizers as they may lack some vital elements.
In the case of fertilizers, we'd recommend going for a balanced NPK ratio for best results. As an alternative, you can also opt for one that doesn't lack or contain too much of a particular element.
Feed Cycle
Simply put, the feed cycle is the time after which you'll need to reapply the product. So that you're saved from the hassle of frequent fertilizer, you may select a product that has a feed cycle of a couple of months. In the case of soluble fertilizers, the feed time shouldn't be much of a bother as you can use it simultaneously while watering the plants.
Purpose
Some fertilizers are meant for all-purpose use or can be used only for a certain setting. But if you want to serve a dedicated purpose, we'd recommend investing in one that has a defined purpose or setting for use.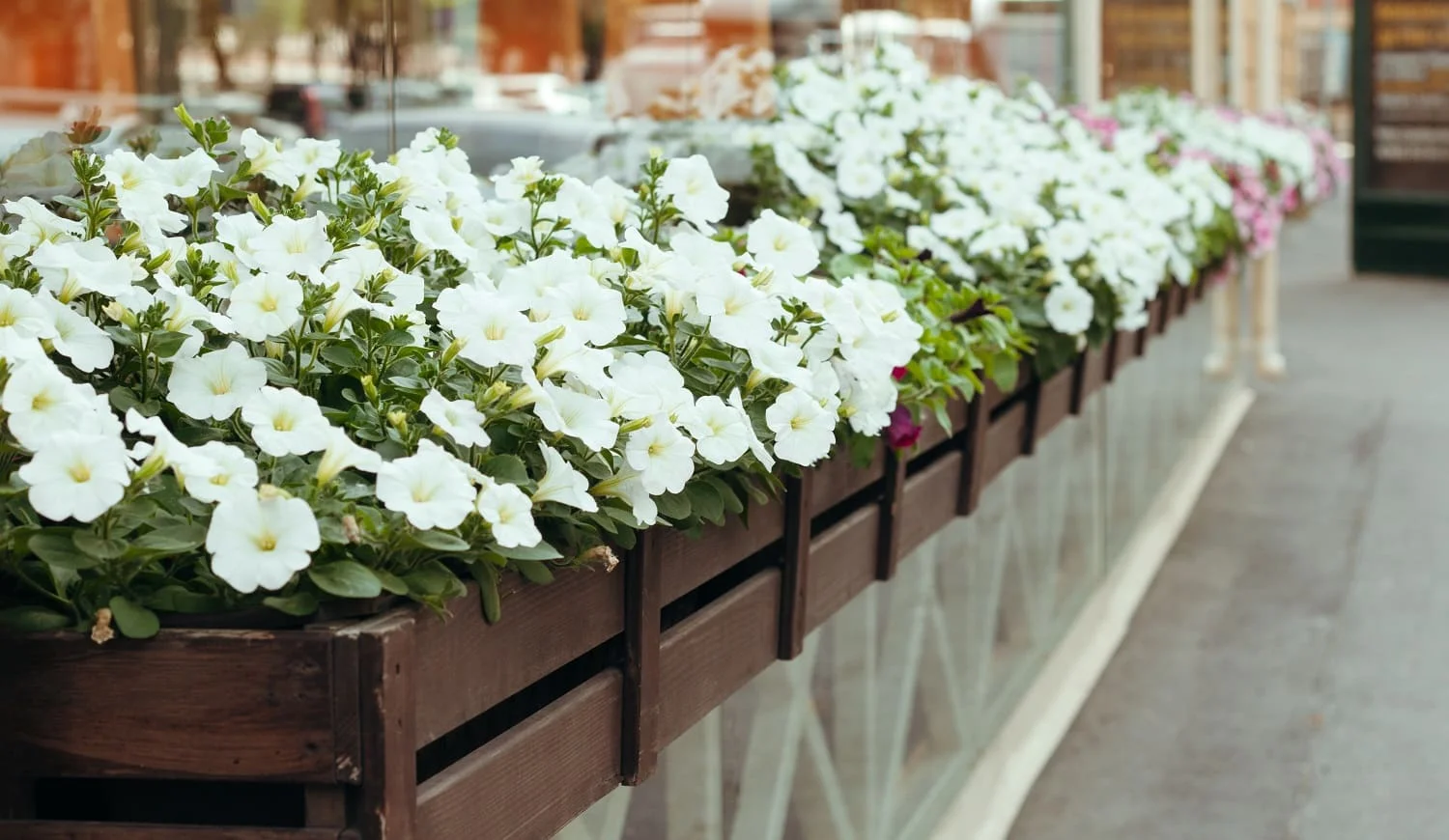 Verdict
Shortlisting the top names from near-similar ingredient lists and visibly enticing results took some effort, but it was all for a good cause!
And we are pretty sure that by now, you have picked a couple of your favorites from our list. But if there's still some lingering confusion, our top three names will surely help you eliminate it.
While the Miracle-Gro Shake 'N Feed All Purpose Plant Food is one of the best products on the market, the Osmocote 274850 Smart-Release Plant Food uses a special process to ensure optimum nutrient intake. On the other hand, the J R Peters Jacks Classic Petunia Feed is soluble and easy to use.
With this, it's time for us to wrap up today's guide. Hope we have brought you one step closer to a product that suits your needs, and of course, your budget. We'd love to hear your thoughts in the comments section below.
Until next time, happy gardening!
5 Best Weed Barriers and Landscape Fabrics for Happy Gardeners
Where to Find Good St. Augustine Grass Seed & How to Grow It
13 Best Lawn Sprinklers | Review & Buyer's Guide
11 Best Crabgrass Killers Right Now
11 Best Mosquito Fogger Insecticide
9 Best Fertilizers for Hydrangeas
11 Best Fertilizers for Lilacs
11 Best Fertilizer for Citrus Trees Right Now
How to Install Landscape Fabric for Weed Control
11 Best Fertilizers for Citrus Trees Right Now
How to Install Landscape Fabric for Weed Control
13 Best Fertilizer For Blueberries 
13 Best Organic Lawn Fertilizers 
13 Best Fertilizers for Tomatoes  
13 Best Fertilizer For Succulents Reviewed 
13 Best Fertilizers for Hibiscus 
13 Best Liquid Lawn Fertilizers Right Now 
13 Best Fertilizers for Green Grass
11 Best Lawn Fertilizer Options
13 Best Fertilizers for Vegetable Gardens
13 Best Fertilizers for St Augustine Grass Reviewed
13 Best Potting Soil For Herbs To Consider Today
13 Best Backpack Sprayer [Buyer's Guide]
13 Best Fertilizers for Palm Trees 
13 Best Fertilizers for Zoysia Grass
How Long After Grass Starts Growing Can You Mow It?