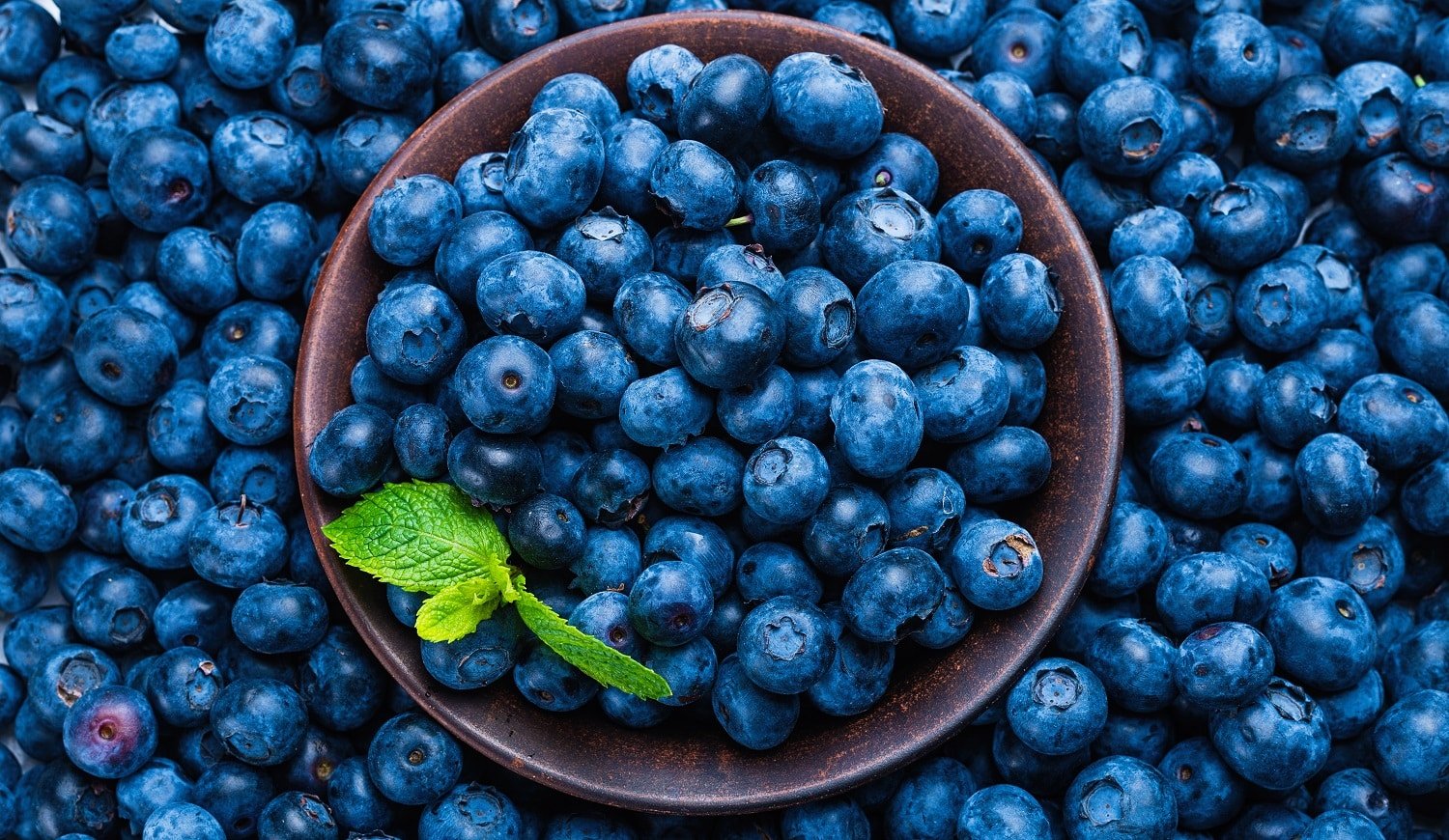 Growing your food is a matter of immense joy and pride!
After all, who doesn't love walking to their garden early in the morning and picking up a few fresh fruits for breakfast? And don't even get us started if that fruit is none other than blueberry. From shakes to smoothies and cereal bowls, we can go on and on!
While you head out to buy blueberry seedlings, don't forget to purchase a fertilizer. But then, which fertilizer should you opt for?
To help you answer that, we've compiled this list of the 13 best blueberry fertilizers that you can buy today. As a bonus, we've also included a buyers' guide in the end so that you make a well-informed decision.
Without any further delay, let's dive into the deets!
Top Fertilizers For Blueberries
IMAGE
PRODUCT
DETAILS

Our Top Pick

Our Top Pick

Dr. Earth 703P Organic Acid Fertilizer

Probiotic microbes
Promotes acidity in soil

VIEW LATEST PRICE →

EcoScraps Plant Food

4-5-4 NPK ratio
Ideal for organic farming

VIEW LATEST PRICE →

J R Peters Jacks Classic Acid Special Fertilizer

17-6-6 NPK ratio
Reduces soil pH

VIEW LATEST PRICE →

Espoma UL30 Organic Soil Acidifier Fertilizer

All-natural ingredients
Long feeding time

VIEW LATEST PRICE →

Miracle-Gro Water Soluble Plant Food

30-10-10 NPK ratio
Iron-rich formula

VIEW LATEST PRICE →

Down To Earth Cottonseed Meal

Slow-release
Eco-friendly package

VIEW LATEST PRICE →

Espoma HT18 Holly Tone

Bio-tone microbes
Readymade

VIEW LATEST PRICE →

Winchester Gardens Select Organics Berry Fertilizer

2-3-4 NPK ratio
Enhances microorganism growth

VIEW LATEST PRICE →

Down To Earth Acid Mix

4-3-6 NPK ratio
Humic Acid

VIEW LATEST PRICE →

Jobe's Organics Berry Granular Plant Food

4-4-3 NPK ratio
Biozome and Archaea microorganisms

VIEW LATEST PRICE →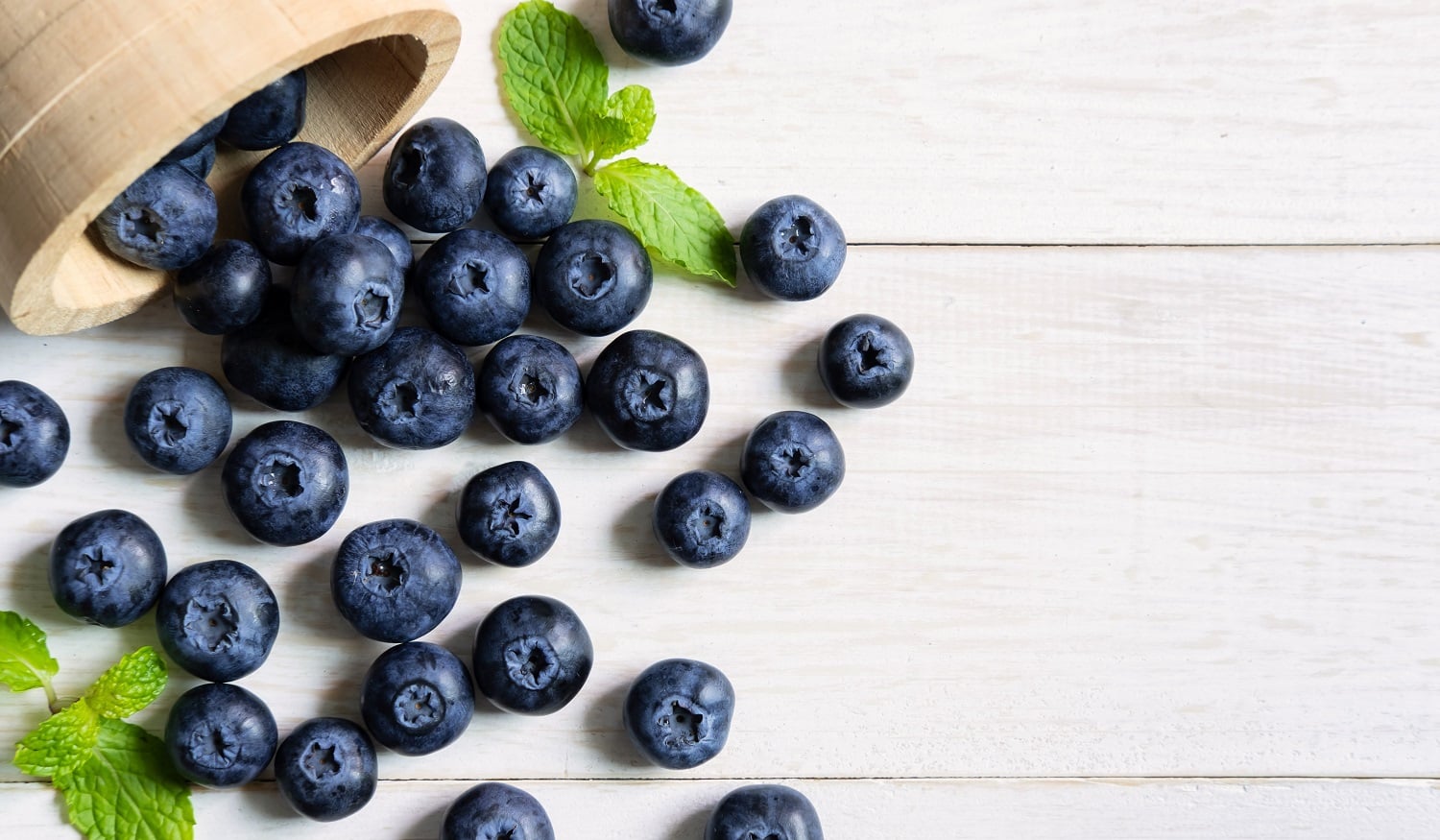 One of the top recommendations on our list today is the Dr. Earth 703P Organic Acid Fertilizer. Its all-natural ingredients provide optimum nutrients during both the transplant and growth stages. What's more, the fast release formula maintains a steady flow of nutrition throughout.
No products found.
Why Did We Like It?
First things first, we were impressed with the positive customer feedback for this product. The list of organic ingredients is spearheaded by probiotics and seven strains of beneficial soil microbes. Additionally, it contains eight highly productive strains of ecto and endo mycorrhizae.
In a nutshell, the formula is handcrafted from feed-grade ingredients that occur naturally in animals, marine plants, fish, fish bones, and mined minerals. The resultant nutritional balance keeps the soil rich and healthy while also promoting more acidity for the plants to grow.
Moreover, its quick-release formulation means that the roots don't have to wait for nutrition intake. A portion of its ingredients is specially designed so that they are thoroughly broken down for immediate absorption. With a considerably long feed time of about 6 weeks, a 4 pound packet should last for quite some time.
Lastly, you don't have to wait for a particular season to start using the fertilizer. Be it during the initial growth stage or anytime midseason, its regular application helps the plant grow big blooms and reach its maximum color potential.
What Could've Been Better?
Perhaps the only downside to this otherwise exceptional product is the stinky fish smell, which becomes especially strong when the soil is wet. It can attract pets and be harmful to them if swallowed, but using a proper dosage negates that risk.
Pros
Has drought-resistant properties

Enhances nutrient availability for plants

Contributes to leaf and bloom growth

Safe for pets and humans when used as directed
The EcoScraps Plant Food is an eco-friendly and versatile product that is suitable for most berry plants. Formulated with sustainability in mind, it works for new, existing, and potted plants alike without requiring a lot of effort for application.
Why Did We Like It?
Before we get into the deets, allow us to shower some praise on its attractive purple packaging. Not only does it amp up the visual appeal, but its sealability helps in safely storing the product. So, count the brownie points!
Now, coming to its performance, the first thing that grabbed our attention was the formula. As you may have already guessed, this plant food is made from "scraps," which is nothing but food waste. The brand recycles food waste from all parts of the food life cycle to convert them into useful ingredients. Thus, your plants receive the goodness of nature without any harmful chemicals.
Beyond that, each granule contains a 4-5-4 NPK ratio for proper plant growth. While nitrogen promotes rich coloration, phosphorus helps in the development of strong roots. And potassium is crucial for all-round development.
For existing plants, mix about 1/4th cup into the topsoil and water regularly. Likewise, a 6-inch wide pot would need around 2-½ tablespoon, and use 1 cup for pots that are 12-inch wide. Besides, the detailed application instructions for different plant types are mentioned on the package.
Finally, its affordable price makes it a fit for users who're on a tight budget.
What Could've Been Better?
The organic ingredients emit an odor that's extremely attractive for dogs. As a result, they may try to eat some of it while destroying your plants in the process. And we're not sure if this plant food is pet-safe, so keep an eye out for any mishap.
Pros
Water-soluble granules

Reduces landfill waste

Clean and easy application

Available in six specialized variants
J R Peters is a name that needs no introduction, and as such, the next product on our list is from this brand. The Jacks Classic Acid Special Fertilizer boasts of an efficient formula that feeds both through the roots and leaves for optimum nutrition.
Why Did We Like It?
To begin with, we'd say that this fertilizer does full justice to the brand reputation with its efficient performance. It comes in a water-soluble form that cuts down on your fertilizing efforts- just mix it in the water, apply and forget.
Furthermore, the high concentration correlates to low dosage. In this regard, use 1 tablespoon per gallon of water for outdoor plants, and fertilize once in 10 to 14 days.
However, indoor plants would need a bit more, i.e.,1/4th teaspoon per gallon of water during every watering session. The amount is still low compared to a lot of other fertilizers, so the 1.5-pound tub should last long.
Talking about its nutrients, this fertilizer completely takes care of greening the leaves, as is evident from the high nitrogen content in the NPK ratio. And with an equal amount of potassium and phosphorus, there would be no compromise on all-round development of the plant.
Overall, the J R Peters Jacks Classic Acid Special Fertilizer is one of the most cost-effective products on the market.
What Could've Been Better?
Since it's a concentrated formula, you need to be careful about the amount being used to prevent the roots from burning. Hence, we'd strongly recommend going through the dosage instructions written on the tub and strictly adhering to them.
Pros
Dual feeding action

Zinc and magnesium boosts soil acidity

Facilitates iron intake by plants

Cost-effective
Cons
Overfertilizing may burn roots
Another one of our top recommendations is the Espoma UL30 Organic Soil Acidifier Fertilizer. If you're looking for the perfect alternative to lower the soil pH, then this product might just fit your needs. Plus, it helps in developing the color to its full potential.
Why Did We Like It?
First and foremost, we were really intrigued by the claim of reducing the soil pH to the desired level, and we are decently satisfied with how this product lives up to that. The natural ingredients come in pellet form for easy application.
All you have to do is sprinkle them around the drip line of the pot and water as usual. For best results, we'd suggest to start using it in the spring and fertilizing once in about 60 days till you see the desired results. You can either check the soil pH or observe the bloom color to understand the results.
In addition, the slow releases formula gives the soil adequate time to adjust to the nutrient absorption. Besides, the absence of aluminum sulfate makes it safer for use as there's minimal risk of toxic accumulation in the soil. And thanks to its versatility, you can fertilize both new and established potted plants.
Lastly, the product comes in a sealable bag that keeps the pellets sans contamination for a long shelf life.
What Could've Been Better?
It may be helpful to know that the instructions are to put on a pair of gloves before application. Other than that, we feel the slightly expensive price tag can be a constraint for potential users, especially in case of first-timers.
Pros
Counters alkalinity of soil

Negates toxic accumulation

Natural minerals

Can also be used for hydrangeas
We can't complete our list without mentioning Miracle-Gro, so here it goes: the Water Soluble Plant Food is designed to feed acid-loving plants for fast results. And the super affordable price means that you don't have to burn a hole in your pocket!
Sale
Why Did We Like It?
Having tried a number of water-soluble fertilizers, we wanted to explore more options, and we're glad we went for this product. It's a dedicated plant food with rich iron content that creates a favorable growing environment for acid-loving plants. Apart from blueberries, you can also use it for several other varieties like azalea, camellia, gardenia, hibiscus, holly, hydrangea, orchid, rhododendron, etc.
Similar to the J R Peters Jacks Classic Acid Special Fertilizer, its high nitrogen content promotes color and helps grow bigger blooms in quick time.
Moreover, its water-soluble property makes it quite versatile in terms of application. Simply mix the recommended amount  (on the package) to a gallon of water in a sprayer feeder or watering can and apply once every 1 to 2 weeks.
Generally, 1 tablespoon for outdoor plants and ½ teaspoon for indoor plants should do the job. And while at it, focus on soaking the plant base rather than the leaves or nodes.
Last but not least, it's available in a variety of sizes and specialized use formulas. While we opted for the 1.5-pound package, you can go for the 8-ounce box for testing purposes.
What Could've Been Better?
In the absence of a sealing mechanism, the packaging is prone to spill and damage the product in the long run. There, we'd advise storing it in a proper container to prolong the shelf life.
Pros
Easy to dissolve

Fast results and lush foliage

Feeds the roots

Comes in different sizes and variants
Down To Earth brings the highest quality cottonseed meal to your doorstep with this high-quality product. Formulated naturally, it contains no animal by-products or preservatives to help your plants achieve their full growth potential.
Why Did We Like It?
The Down To Earth Cottonseed is a suitable match for gardeners who like their products to be eco-friendly from the inside out. For starters, it contains significant amounts of nitrogen, potash, phosphorus, and other essential micronutrients that feed the plants over a period of time. Thus, you don't have to engage in frequent application.
On that note, the brand recommends using around 8 pounds per 100 square feet for outdoor plants. Additionally, the other application rates are mentioned on the packaging for greater user convenience. The measurement is such that young plants receive about ½ cup while established plants feed on 1 cup of the meal.
Another advantage of this product is that much like the Espoma UL30 Organic Soil Acidifier Fertilizer, it brings down the pH of the soil. So, you can use it practically for any plant that grows in acidic soil. It provides the required nutrition without posing the risk of burning the roots. Lastly, the packaging can be used in compost after you finish using the product.
What Could've Been Better?
Although we're all for natural ingredients, we aren't totally convinced about its efficiency when used independently. Considering its moderate NPK ratio of 6-2-1, it may be a better idea to use this in tandem with other organic fertilizers or plant meals.
Pros
Preservative-free

Doesn't contain animal byproducts

All-natural nutrients and packaging

Slow-release formula
Cons
Low efficiency when used alone
Halfway through the list, and we're back with a second fertilizer from the house of Espoma. Its professional-grade formula is approved for organic gardening and designed specifically for almost all acid-loving plants. Plus, the long shelf life makes it all the more cost-effective.
Why Did We Like It?
Honestly, the performance of the Espoma UL30 Organic Soil Acidifier Fertilizer got us interested in the first place. But what appealed to us the most is the proprietary bio-tone microbes formulation that serves multiple purposes. Unlike a lot of other fertilizers that aid soil neutrality, it makes the soil acidic to create the perfect environment for your blueberry plants.
Furthermore, it makes the plant capable of enduring external stress while developing deep roots and better blooms. Quite versatile, we say!
Application-wise, there isn't much to do either. Depending on the area and type (indoor or outdoor) of plant, sprinkle the recommended amount across the top layer. Next, grab a trowel and mix gently with the soil. Once done, water sufficiently so that the granules can be absorbed well by the plant base.
Finally, proper storage of the fertilizer will provide you with a long shelf life to feed various plants like azaleas, hydrangeas, rhododendrons, evergreens, strawberries, and so on.
What Could've Been Better?
Similar to the Miracle-Gro Water Soluble Plant Food, the packaging for this product is a let-down. Neither can it be used for storing the fertilizer safely, nor is it easy to read the instructions due to the large sticker pasted all over the writing. We had to spend considerable time peeling it off carefully to preserve the text underneath.
Pros
Improves soil structure

Hassle-free application

Long shelf life

Organic ingredients
The Winchester Gardens Select Organics Berry Fertilizer is a good option for first-time gardeners looking for a standalone fertilizer. Meant for all-round development, it's suitable for both indoor and outdoor plants.
Why Did We Like It?
We liked how this product makes life easy for new gardeners. Unlike the Down To Earth Cottonseed Meal, this product is extremely effective when used alone. Therefore, you don't have to strain your nerves to find its complementary product. The 2-3-4 NPK ratio comes across as a nice blend for promoting the full development of the plant.
On top of that, other natural ingredients like bone and feather meal provide for a healthy amount of micronutrients, which is also a reason why you don't need to add anything else.
Despite being a granulated fertilizer, it doesn't require to be dissolved in water before application. While you can add the instructed amount in the soil before planting, another way to do it is by sprinkling it around the base. Once the roots are secured underneath and the base watered, the granules feed nutrients with precision.
Last but not least, the 3-pound bag comes with a scoop for accurate measurements.
What Could've Been Better?
The Winchester Gardens Select Organics Berry Fertilizer requires a lot of drainage, so make sure that your planter is equipped with adequate drainage holes. Also, the sand-like texture means that it doesn't get fully dissolved in water, thereby causing accumulation overtime.
Pros
Less product required for indoor plants

Long feed time, apply once in 6 to 8 weeks

Contains sulfate of potash magnesia

Pocket-friendly price
Cons
Requires more drainage than usual

May accumulate and clog the surface with regular use
Getting a step ahead of the Cottonseed Meal, the Down To Earth Acid Mix is made from additional nutrients that help in the complete development of acid-loving plants. With intermittent use, it gives luscious foliage and larger berries without you putting in a lot of effort.
Why Did We Like It?
At first glance, the packaging tells you that the formulation is especially designed for blueberries, so we just couldn't keep it away from our list! But there are more reasons for including it in our list. To start with, let's talk about the ingredient list.
Apart from the 4-3-6 NPK ratio, it contains cottonseed meal, rock phosphate, and kelp meal. Sure, a few of them may come across as out of place, but the combination is effective in providing adequate nutrients to the roots. Plus, the 2.5% humic acid keeps the soil pH in check.
We also loved how it can be used both as a fast and slow-release fertilizer for different growth stages. If your plants are yet to be potted, add it to the soil to have a strong start. Alternatively, mix it lightly in the soil around the base of mature plants for a gradual release of nutrients.
Finally, similar to the Down To Earth Cottonseed Meal, the biodegradable packaging can be used as compost for practically zero wastage.
What Could've Been Better?
As is the problem with some other fertilizers on the list, some users have complained about the flimsy packaging that makes it difficult to store the fertilizer. Thus, you may want to preserve the excess in a tight, sealed container for a better shelf life.
Pros
Convenient application

Plant food and non-plant food elements

Can be used as fast and slow-release fertilizer

Biodegradable outer package
Cons
Pack is not suitable for safe storage
Jobe's Organics is known to deliver quality products, and this granular plant food is a good example of that. Made from completely organic ingredients, it has a gradual release formulation that maintains the supply of nutrients throughout the plant's growth cycle.
Why Did We Like It?
To start off, this plant food style fertilizer has been specifically developed to meet the unique nutrient requirements of berry plants. With a proprietary combination of microorganisms like Biozone and Archaea, it rapidly breaks down the supplements in the soil, thereby providing a good absorption system for the roots.
While catering to the needs of seedlings and younger plants, it also works efficiently for the overall maintenance of mature plants. Just apply the fertilizer by sprinkling it near the plant's base every 4 to 6 six weeks.
The mix of various organic ingredients like feather meal, bone meal, composted poultry manure, sulfate of potash, and bacterias prevents the root from getting burned if you've overfertilized. Besides, it has been certified by OMRI for organic gardening.
Furthermore, you don't need to worry about having any harmful side-effects from getting it on your skin. Likewise, the all-natural components make it safe for animals and humans. We opted for the 4-pound bag, but you can also choose from the smaller or bigger size variants as per your needs.
What Could've Been Better?
Like almost all other fertilizers on our list, this one also comes with an instructed dosage. However, we feel that the recommended amount may be too less, especially if you want fast results. So, you may have to adjust the measurement in accordance with the soil and plant condition.
Pros
Improves growth and fruit production

OMRI registered

Doesn't burn roots

Comes in 14 dedicated variants
Cons
Suggested dosage may be too light for some plants
Towards the end of the list, it's time to introduce the FoxFarms Strawberry Fields Potting Soil. This fruiting and flowering potting soil is especially designed to give the plants a much-needed boost during their development.
Sale
Why Did We Like It?
Frankly, we were quite happy to break the monotony of pure fertilizers with this potting soil. With a host of beneficial organic elements like worm castings, bat guano, oyster shell, aged forest products, and peat moss, it's capable of fulfilling the preliminary nutrition needs of the plants. But we were pleasantly surprised by the 0.5-0.3-0.3 NPK ratio, which is pretty good for a potting soil.
Additionally, it can be used for container gardens, house plants, trees, shrubs, and roses, making its versatility at par with some of the top fertilizers on the market.
Fill your desired planter or container with enough potting soil so that the roots aren't cramped and the stem is upright. Next, gently secure the plant by pressing around the base and water thoroughly. And to avoid root rot, make sure that the container facilitates adequate drainage.
What Could've Been Better?
There are a couple of things that we'd have liked to improve. Firstly, it's a "hot mix" by composition, so it may not be suitable for seedlings and young plants. Secondly, we couldn't find any dedicated element that prevents pest intervention, which is the basic criteria for potting soil.
Pros
Pump ups blooms

Works well as top dressing

Fully organic

2-year shelf life
Cons
Not for young plants

Doesn't prevent pests
A relatively new entrant in the market, the Love Trees Tropical Bud Water Soluble Fertilizer is worth considering. Its professional-grade NPK ratio is ideal if you're searching for something to grow a full-fledged blueberry garden.
No products found.
Why Did We Like It?
One of the very first things that got us interested was its soluble concentrate. Since it's high on potassium and phosphorus, applying it in a diluted form reduces the risk of root burns.  Besides, it has significant quantities of multiple secondary elements necessary for heavy blooming and fast growth.
Moving on, its fast feeding property requires reapplication after every 7 to 10 days. This is also a good way to ensure that you don't miss out on the watering schedule. So, count the brownie points!
Moreover, you don't need a lot of this fertilizer- the instructions are to use 0.44 -1.32 pounds per 100 gallon of water. Therefore, a 2- pound bag should last for years to come. But if you're unsatisfied with the results, feel free to avail the brand's 100% money-back guarantee.
What Could've Been Better?
The Love Trees Tropical Bud Water Soluble Fertilizer has limited use in the sense that it cannot really be used for smaller gardens or a few plants. Also, the pH of the soil should be between 5.5 and 6.5 post-fertilizing for optimum benefits. This can, in turn, require you to use some additional acidic fertilizer.
Pros
100% water soluble

Enhances bloom growth

Increases yield

Brand has a money-back guarantee
Cons
Not suitable for fertilizing smaller areas

May require an additional fertilizer for reducing pH
The Nelson Acid Loving Plant Food is made from high-quality ingredients that are combined for a slow and gradual release that feeds nutrition directly to the roots. Besides, it's suitable for use on a wide variety of flowering plants.
Why Did We Like It?
Straight off the bat, it was the ingredients list that won our praise. The 3 iron sources ensure plant health, while the triple nitrogen elements aid coloration and prevent root burns. Similarly, the cottonseed concentration is essential for maintaining a steady flow of nutrition over a period of time.
Not only that, but it also has 4 acidifying sources that lower the soil pH. Start by applying it at the onset of the spring season, and then every other month throughout the growing season. With continued use, the plants develop tolerance to dry weather conditions, while the flowers and booms increase in size and strength.
Carefully crafted around the soil biology, this fertilizer shows immediate results, which ultimately culminate in long lasting benefits as your plants grow. Now we know why it has continued to earn the trust of gardeners for over 30 years!
Last but not least, the sturdy plastic jar comes with a tight lid so that you can store the product safely for years to come.
What Could've Been Better?
The only slightly troubling aspect is that you should never dissolve the granules in water before application. Sprinkle directly near the base and then water as required. Missing out on this small detail can render the fertilizer potentially useless.
Pros
Can be utilized as a top-dress or mixed with the soil

Builds weather tolerance

Minimizes the risk of root burn

Available in 4 size variants
Cons
Can't be mixed with water before use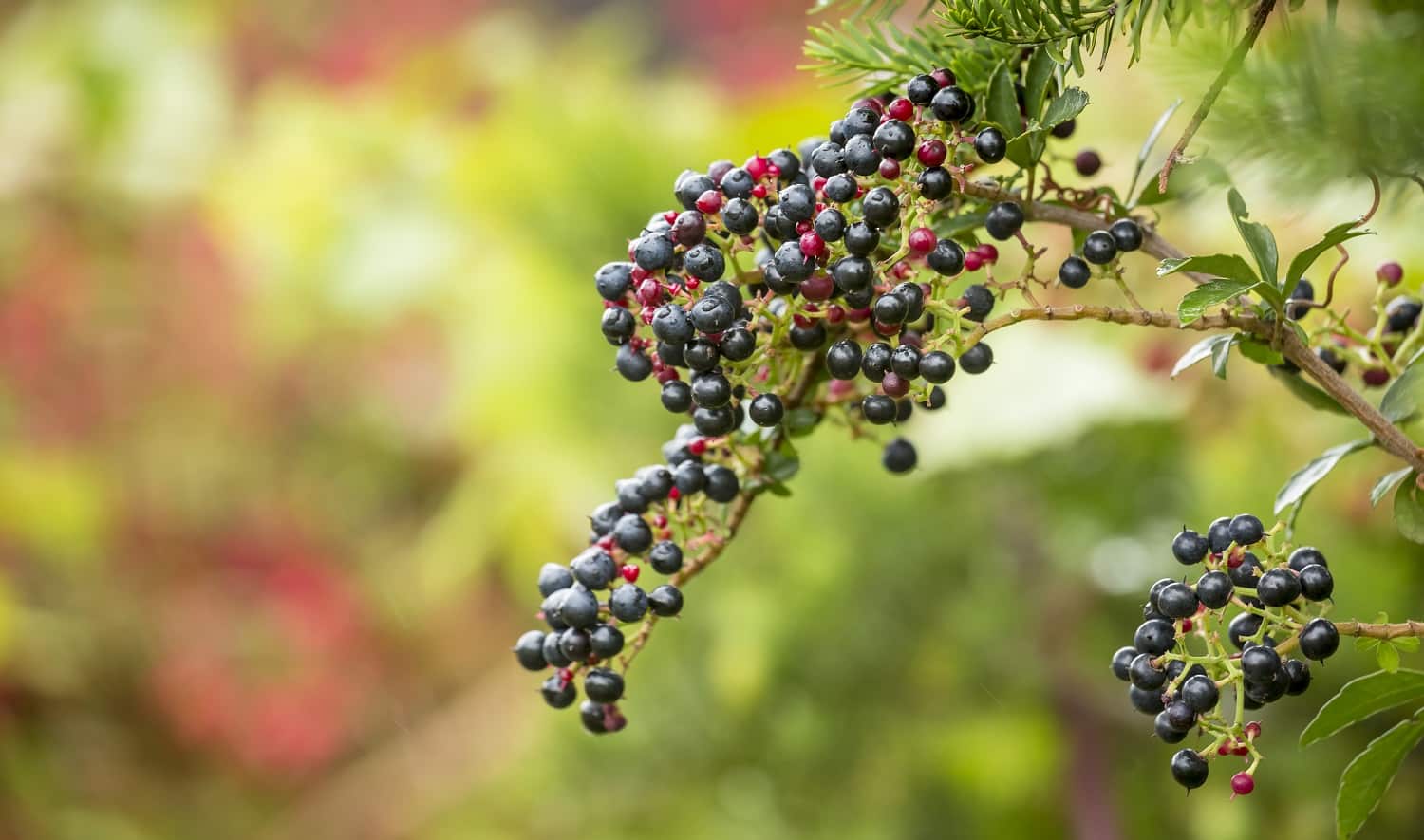 Blueberry Fertilizers Buyers' Guide
Knowing the 13 best products is the job half done. Why, you ask? Well, without understanding the key features, it's highly likely that you'll end up with one that doesn't meet your requirements. And we take it upon yourself to lead you to the fertilizer that'll be the perfect match for the conditions.
So, bear with us for some more time as we walk you through the factors to consider before making a purchase.
Slow-Release
The biological composition of blueberries is such that the nitrate form of nitrogen can become toxic for the plant. As a result, you'd never want to invest your hard-earned bucks in a fertilizer that has nitrate nitrogen. But what you should do is go for one that has ammonium in any form, including urea, cottonseed meal, or ammonium sulfate.
Usually, most slow-release fertilizers contain this element, so it's a good way to ensure that you have the right ingredients. Furthermore, the gradual release prevents leaf-loss and other growth issues, resulting in better quality fruits.
Low pH
Since blueberries are acid-loving plants, it goes without saying that blueberry fertilizers are formulated to serve this purpose. However, some regions tend to have more alkaline soil compared to others. In that case, we'd suggest going for a fertilizer that has dedicated pH lowering ingredients. This way, your plants get the required nutrition while the soil underneath remains acidic throughout the growth cycle.
Anti-Root Burn
The last thing you'd want from the fertilizer is to burn the roots of your beloved plants. Hence, it's a common practice among homeowners to choose an organic or natural fertilizer that has no added chemicals. That said, these products may still pose a threat of damaging the roots.
From our experience, we'd say that it's best to stick to the recommended dosage. Don't increase the quantity suddenly even if you think that it's not enough. Depending on how your plants are responding, you may slightly increase the frequency.
Feeding Time
While some fertilizers are for use once every 4 to 6 weeks, others may have more frequent applications. Again, the decision to buy either one will rely on the plant's condition and growth stage. For younger plants, we'd advise opting for one that's to be applied once in 14 to 20 days. As the plant grows, you may switch to a fertilizer that gives more time for reapplication.
NPK Ratio
Apart from a balanced NPK ratio, you can choose a fertilizer that's high on a certain chemical for specific reasons. For example, a high nitrogen ratio will be beneficial for plants that have  slow growth. Similarly, a high phosphorus percentage will help the roots grow deep and strong.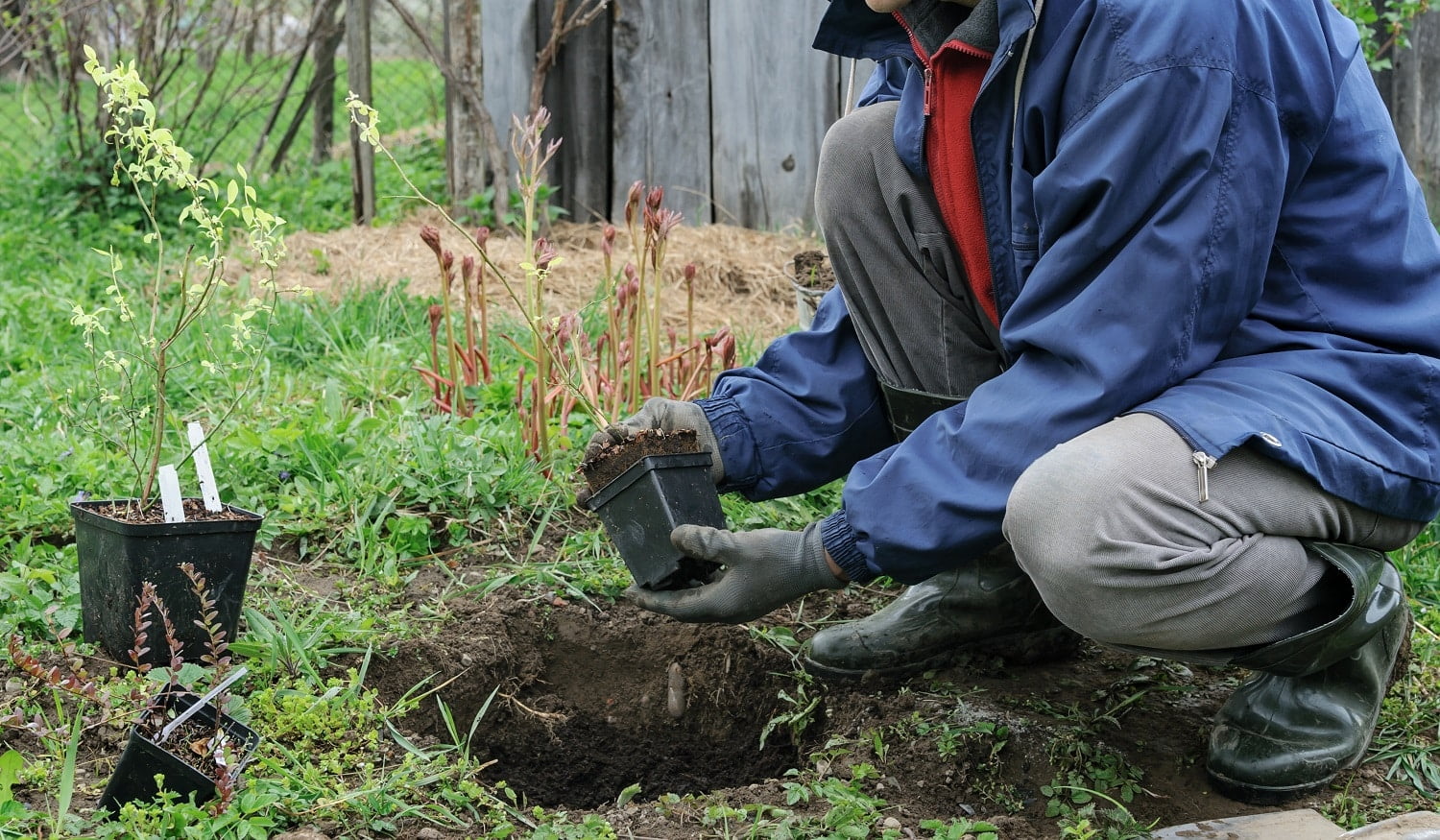 Verdict
The only thing stopping you from planting those blueberry seedlings is the right fertilizer. And now that you have the list to choose from, get on with the job!
But if you're still having a tough time choosing the right one for your needs, allow us to assist you a bit more by naming our favorites.
With acidic soil promoting ingredients, the Dr. Earth 703P Organic Acid Fertilizer is our top pick. A close second is the J R Peters Jacks Classic Acid Special Fertilizer, whose concentrated formula feeds optimum nutrients to the soil. And for the third position, the Espoma UL30 Organic Soil Acidifier Fertilizer finds an honorable mention.
That brings us to the end of this guide. Hope our efforts help you find the best product that suits your needs, and of course, your budget. We'd love to hear from you in the comments section down below.
Till we meet again!
Related Articles
13 Best Fertilizer for Fruit Trees  
13 Best Organic Lawn Fertilizer 
13 Best Fertilizer for Tomatoes  
13 Best Fertilizer For Succulents Reviewed 
13 Best Fertilizer for Hibiscus 
13 Best Liquid Lawn Fertilizer Right Now 
9 Best Fertilizers for Hydrangeas
9 Best Fertilizers for Petunias Right Now
11 Best Fertilizer for Citrus Trees Right Now 
13 Best Fertilizer for Hydrangeas
13 Best Fertilizer for Green Grass
11 Best Lawn Fertilizer Options
13 Best Fertilizer for Vegetable Garden
13 Best Orchid Pot [Reviewed & Buyer's Guide]
13 Best Fertilizer for St Augustine Grass Reviewed
13 Best Potting Soil For Herbs To Consider Today
13 Best Backpack Sprayer [Buyer's Guide]
13 Best Fertilizer for Palm Trees 
13 Best Fertilizer for Zoysia Grass