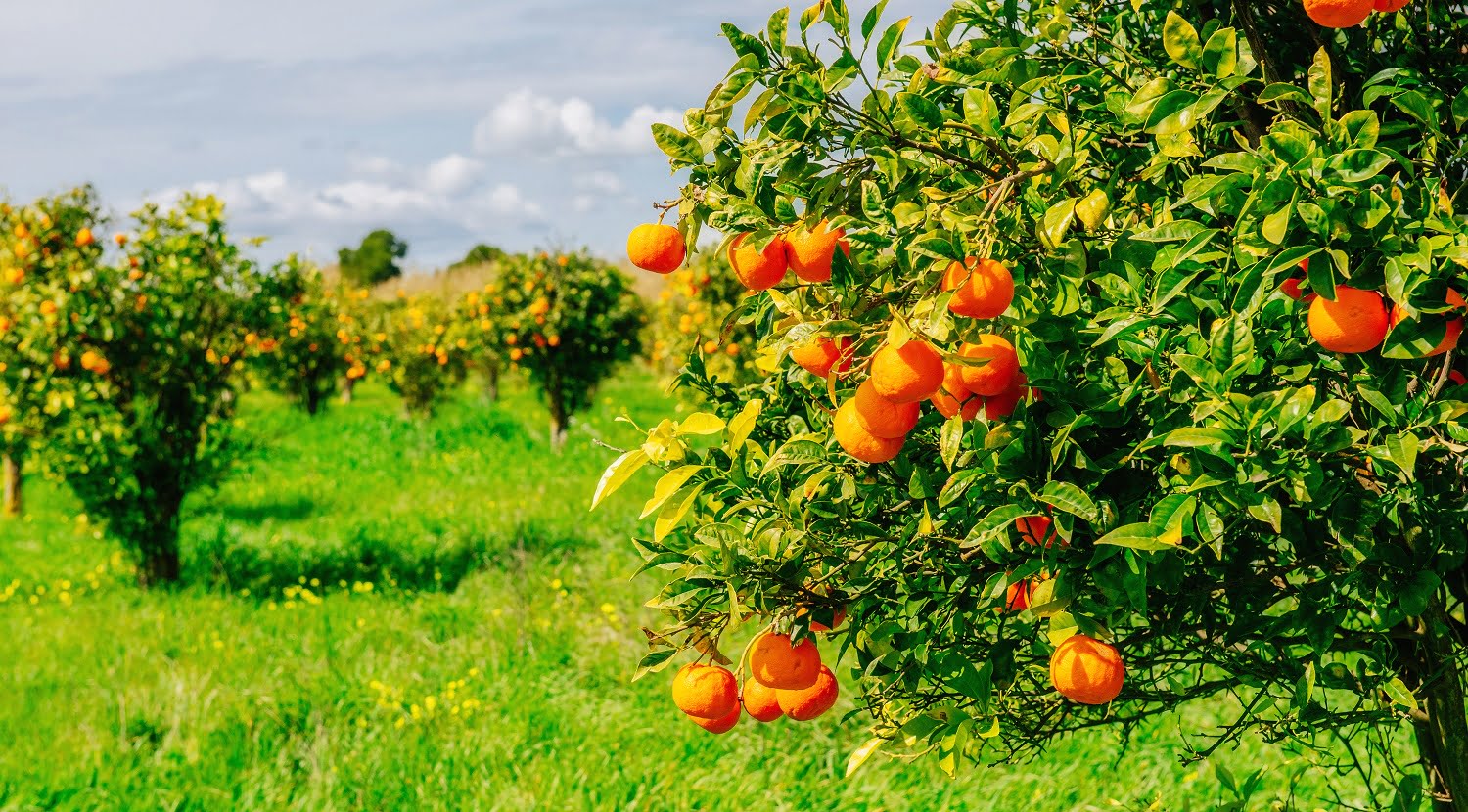 Citrus fruits can be highly beneficial when included in your daily diet. And if the fruits are from your own garden, there's nothing like it! 
However, to get fruits which are healthy as well as tasty, you will have to ensure that your plants get the adequate nutrition. For this, a good citrus tree fertilizer must be used. 
QUICK COMPARISON: Top Fertilizer For Citrus Trees
But like all other products nowadays, hundreds of options are available for citrus tree fertilizers. Hence, choosing an ideal fertilizer may become difficult. In this article, we make this task easier for you by presenting a list of the 11 best citrus tree fertilizers available out there. 
So, without further ado, let's get straight to the reviews. 
Best Fertilizer for Citrus Trees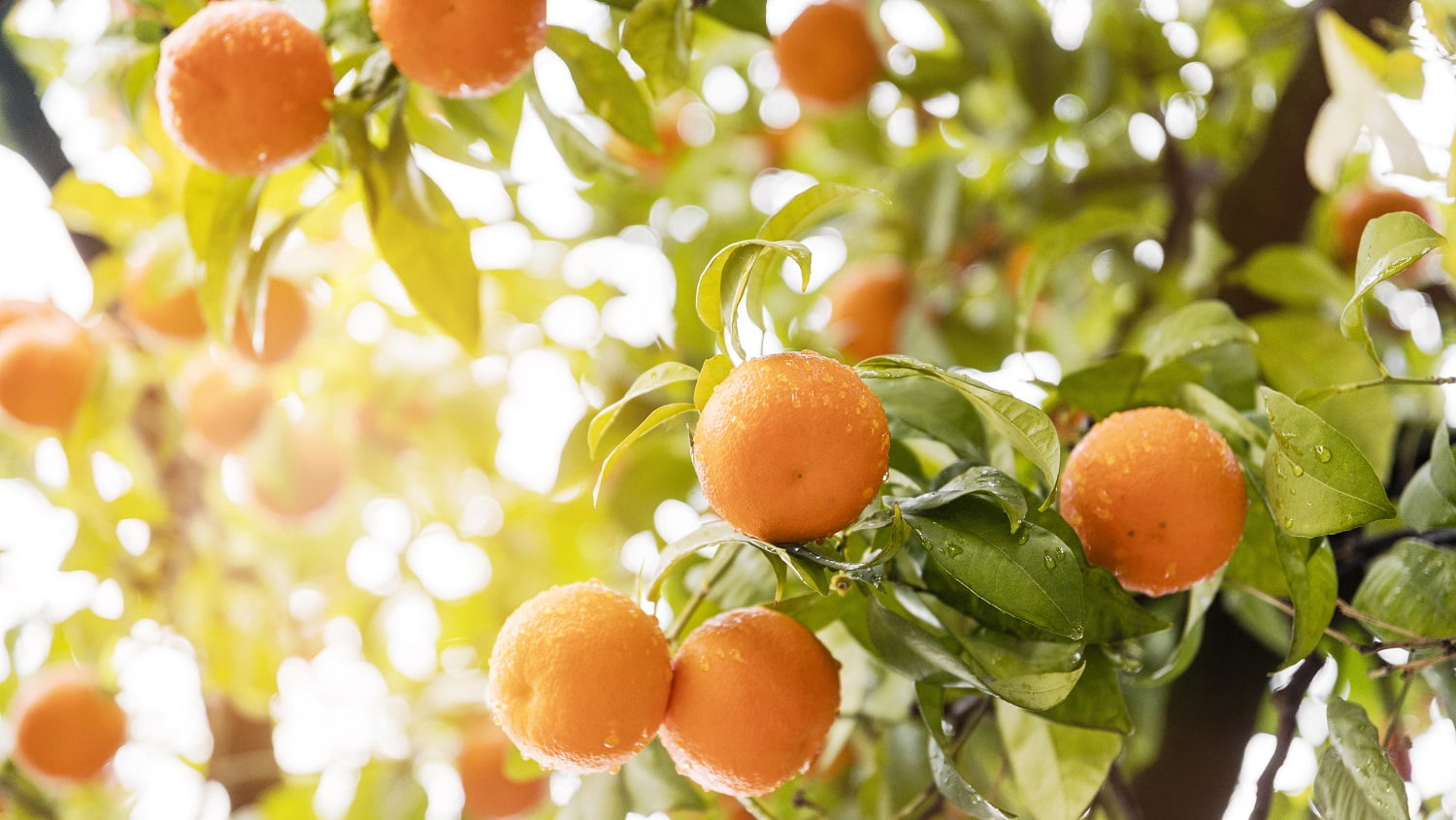 Containing several beneficial minerals, this fertilizer readily improves deficiencies in common but essential nutrients. It comes in a container of 4.5 lbs and offers plant food that is released continuously. This implies that the recommended amount of liquid applied once can feed the plant for a long time. 
Why Did We Like It?
While using a fertilizer, you have to be absolutely sure that the right amount is being applied. Fewer amounts shall not give you the desired results, while too much of the fertilizer may contaminate the soil and even harm the plant. Besides, fertilizers often need to be applied more than once within a short period of time.
But with the Shake 'N Feed, we didn't have to worry about any of these problems, as we just had to use the recommended amount once. It was sufficient for feeding the plant for as long as 3 months. So, any guesswork for feeding was completely ruled out!
What we also loved about the product was that we could use it both in the ground as well as in containers. You can also use it on both existing as well as new in-ground trees. And on using the directed amount, it would never burn. As little as 1.75 tbsp of the product has to be sprinkled on every 4 sq. ft. of an area for best results.
What Could've Been Better?
Although we loved how the product turned out to be, we found that the efficiency varied with different product batches. Some of the packs we purchased recently even seemed to be formulated differently. This was because we observed some blue pellets and brown shards of some substances in the mixture.
Pros
Can be used on new or existing in-ground trees

Suitable for mango, citrus, and avocado trees

Increases water efficiency of plants

Comes in a 4.5 lb. pack
Cons
Efficiency of different production batches can vary
FRUIT & CITRUS FOOD 4#
Jobe's Organics Granular Fertilizer for Fruit and Citrus...
Granular fertilizer with Biozome is a unique 100% organic...
Our next pick for you is this granular organic fertilizer from Jobe's Organics. It is listed by OMRI as being safe for use in organic food production. You can choose from 1.5 lb, 4 lb and 16 lb bags of this fertilizer according to your fruit production needs. 
Why Did We Like It?
With this product at home, you can enhance, maintain as well as restore the soil in your fruit garden. It is specially formulated for helping citrus, nuts, and other fruit trees bear more fruits. Besides, applying this fertilizer also reduces the risk of drought, diseases, and infestation by insects in the soil. 
We were especially fond of this product for its rich Jobe Biozome content. This Biozome is a combination of Archaea, healthy bacteria and Mycorrhizal fungi. And it is these constituents that help in the long-term betterment of soil quality. 
For enabling a continuous release of this fertilizer, you must apply it every two to three weeks. Be sure that it will not harm your citrus trees and help in more abundant fruit production during the growing season. 
Most importantly, you will get all these benefits without having to deal with any synthetic chemicals. This will create a healthy ecosystem for your family, your garden, and the environment as a whole. 
What Could've Been Better?
Although this product works wonderfully in most cases, it may not be suitable for indoor plants and smaller plant beds. You might see some fungus growing in the plants at your home or small areas and they might even dry up and die eventually. In such cases, you better go for other products. 
Pros
Reduces risk of insects, diseases, and droughts

Contains no synthetic chemicals

Increases fruit production in growing season

Restores soil quality
Cons
Not suitable for indoor plants
This Citrus Fertilizer from JR Peters comes in a bucket of 1 pound which has a resealable lid. As a brand, JR Peters has utilized its experience of more than 70 years in the industry to come up with an innovative range of fertilizers. Hence it is quite a trusted name among customers.
Why Did We Like It?
We were absolutely impressed with how the product worked equally well on lemons, mangoes, oranges, grapefruits and limes. It delivers professional results to home gardens. This is owing to its advanced formulation of 20-10-20 which uses high-quality nutrients in optimum quantities.
An interesting fact is that this fertilizer focuses on increasing the levels of micronutrients in your citrus fruits. As a result, your trees get greener leaves, stronger branches and more fruits. Also, if used in the way as directed, this fertilizer lets the plants uptake nutrition through both the leaves and roots.
You can apply the product at a rate of 1 tbsp in one gallon of water every 7-10 days for getting the best results for a few trees. Besides, the label on the tub containing instructions and other details is water resistant, allowing you to refer to it anytime you need.
What Could've Been Better?
Although we were more than satisfied with this product, we felt the quantity of 1 tbsp in one gallon of water was not sufficient for many trees together. At times, a very large area may lead to a whole tub being spent in one day. So, for more trees we would recommend buying a 25 lb bag that is also available.
Pros
Enhances micronutrient level

Water-resistant label

Produces strong branches and vibrant leaves

Gives professional results
Cons
1 tbsp. per gallon not enough for many trees
Our next pick is this entirely organic fertilizer with a 6-3-3 formula from Down To Earth, which comes in boxes of 1 and 5 pounds. It is another great option for all types of citrus trees and may also be used in feeding other fruit trees as well. 
Why Did We Like It?
You get a completely organic formula for nourishing your citrus trees both in indoor or outdoor containers and home orchards. Believe us when we say this, you would really find your trees in the 'happiest mood' from after barely a few months.
Importantly, this product contains secondary as well as primary nutrients such as iron, calcium, zinc and sulfur. Such nutrients promote fragrant flowers and a bountiful production of fruits. Besides, selected micronutrients are also present in the fertilizer.
Interestingly, the product contains several other beneficial ingredients such as feather meal and fish bone meal. On one hand, nitrogen in the feather meal sparks intensive growth of roots. Whereas fish bone meal provides calcium and phosphorus which are key nutrients.
For applying the product to new trees, you must prepare a transplant hole and then mix half or 1 cup of this fertilizer with the backfill soil. Filling this soil around the trees and watering them well would give you the best results.
What Could've Been Better?
This product did quite well in improving the health of many of our trees, but the result was different for a few of the potted trees. We found that one of the potted lemon trees developed moldy soil after using this product.
Pros
Abundant green foliage and fragrant flowers

Fish bone meal, feather meal content

Has selected micronutrients

Promotes intensive growth of roots
Cons
Moldy soil may develop on potted lemon trees
This product from EcoScraps is used in all kinds of citrus trees as well as grapes, flowering vines and palm trees. It contains a nutrient mix that is crafted for delivering a balanced as well as continuous nutrition to the trees. 
Why Did We Like It?
What impressed us the most was the all-on-one fertilizer particles that made for an even and clean application. The process is also very easy and requires sprinkling a single layer on the trees. Each particle consists of the full analysis of nutrients required for uniformly feeding the plants. 
Another amazing fact about the product is that it contains recycled material obtained from the food processing industry. Thus it is very eco-friendly in nature unlike many fertilizers containing harmful chemicals that do more harm than good. 
Ultimately, what you wish from a citrus tree would be nice tasty fruits and this is exactly what you would get by using this product. We were absolutely overjoyed by the taste. Due to the balanced nutrition the trees get, the fruits turn out to be extremely healthy. 
What Could've Been Better?
Though we were extremely satisfied by the product, we found it to be really very harmful for dogs. It can cause them to vomit several times and in case of smaller dogs may even lead to death. 
They might get lured towards it, since there is some ingredient included in it which appeals to dogs. Hence, it should be kept away from their vicinity. 
Pros
You get very tasty fruits

Eco-friendly

Offers uniform feeding

Clean application
This organic fertilizer sold in the form of spikes is another excellent choice that you can go for. It is specially designed to be applied on potted citrus trees and is much more efficient than fertilizer sprays since it needs no mixing. Plus, each package consists of six spikes.
Why Did We Like It?
We loved how easy it became to apply the fertilizer. All we needed to do was to insert the spike into the soil while abiding by some directions for placing it. For getting the best results, we recommend using the spikes when the plant is potted.
Note that the ideal number of spikes that you must insert depends upon the size of the pot or the container. You will find those instructions in a chart that is mentioned on the pack.
Interestingly, these spikes are pre-measured and provide just the right amount of nutrients without any fertilizer runoff. They also help to improve the quality of the soil in the long term by promoting growth of beneficial microbes.
What Could've Been Better?
We were more than satisfied with the results that the product gave. However, in the case of a few trees, we found mold growing around the spikes. So, you must keep a watch after you put the spikes for the first time.
Pros
Spikes provide the right amount of nutrients

Promote beneficial microbes

Six spikes in one pack

Zero fertilizer runoff
Cons
Mold may grow around spikes
Our next pick is this product from Southern AG which helps in preventing yellowing of plant leaves. It is also capable of curing the yellowing disease already present in any plant. This fertilizer comes in a bottle of 16 oz.
Why Did We Like It?
With this product, you can give your plants all the essential nutrients they require to thrive. Most importantly, these nutrients are balanced together to ensure that the plants get the right amount needed. These are sulfur, zinc, magnesium, iron, and manganese.
Such nutrients are supplied to the plants to correct the deficiencies that bring about yellowing of the leaves of plants. This disease, if spotted in any plant, should not be ignored at all as it can ultimately destroy the plant altogether. Also, this fertilizer can control other minor element deficiencies as well.
Note that the product must always be sprayed on the plants. As a normal preventive spray, the ideal time to apply the product is during winter. Make sure that it is applied thoroughly as a cover spray.
What Could've Been Better?
We were really impressed with how the product turned out to be. However, the only issue we had with this fertilizer was that it left a residue on some of the leaves. Removing the residue was a bit difficult but eventually we managed to get rid of it.
Pros
Corrects nutrient deficiencies

Controls minor element deficiencies

Nutrients balanced together

Easy application by spraying
Cons
Leaves a residue over leaves
Sale
EarthPods has gained substantial popularity for its range of plant food products that minimize environmental impact. Similarly, this product is also quite environment-friendly and provides a unique solution for ensuring that citrus plants get sufficient nutrition.
Why Did We Like It?
Even spraying a fertilizer requires some preparations like getting hold of a spray bottle and pouring the liquid. Sometimes you may also have to prepare the liquid by dissolving it in the recommended proportion in water.
But for this one, you won't have to do any of this. It comes as a pack of 100 capsules and you just need to push one into the potting soil or soil around a tree. Make sure it reaches near the center of the plant and then just water it. Your job is done!
This fertilizer contains a special proprietary formula to ensure superior results. It includes a range of organic plant nutrients, soil life, humates, and trace minerals. All these components are present in a form immediately available to the plants.
What Could've Been Better?
There was nothing as such that we didn't like about the product. However, we found that the large plants sometimes required more capsules than were recommended. While the said number was 4-8 capsules, larger plants sometimes may require 9-10 capsules.
Pros
Capsules enough for many potted plants

Boosts root and leaf growth and flower production

Proprietary formula

No foul smell detected
Cons
Larger trees may require more capsules than advised
This plant food product from Espoma is also entirely made from natural ingredients and helps a tree to grow and develop correctly. Formulated based on recommendations by universities, this fertilizer comes in a 4-pound bag. 
Why Did We Like It?
This product provides balanced feeding which is continuous and also has a long lasting impact on your plants' health. As many as a few thousand living Bio-tone microbes enhance the effectiveness of this fertilizer. Moreover, it is a very safe food source for the plants. 
Fruits may often not have the right flavour if the plants don't get the correct nutrition. However, with the ingredients in this plant food product, your plants would exactly the nutrients that it needs. As a result, the fruits are very flavorful and grow in abundance. 
Besides, you will also not find any sludges or fillers in the product since it is made from completely organic ingredients. You can use it on all citrus trees as well as other fruit and nut trees. 
What Could've Been Better?
We were really impressed by the results that the product gave. However, it doesn't have a very pleasant smell, so we refrained from using it for the plants while they were kept indoors. To avoid this problem, using it during the summer when plants can be kept outside is the best. 
Pros
No fillers or sludges

Safe food source

Continuous and balanced feeding

Can be used on all citrus trees
Dr Earth started its journey 29 years ago as an exclusively organic gardening products brand. In fact, it introduced the first probiotic fertilizers and soils to the gardening industry. This fertilizer is one among its many high-quality plant food products. 
Why Did We Like It?
It is the healthy roots of a plant that ultimately brings about its ideal growth and development as a whole. So, ensuring that the roots get the required nourishment is extremely essential.
This can be achieved by microbes along with end and ecto mycorrhizae present in the product. As many as seven powerful strains of useful microbes are included in the fertilizer.
Also, this product can feed the plant for several months after a single application. Hence you are freed from the hassle of adding fertilizers every few weeks.
Note that this plant food product does not contain any sewage sludge, GMOs or chicken manure. Thus it addresses the food safety concerns for all organic gardeners as well.
What Could've Been Better?
Although this product gives just the result that you would desire, you must check the product formulation on the label once. This product is available in two formulations. At times, you might find a pack with a 5-5-2 formulation inside the box for the 7-4-2 fertilizer.
Pros
Feeds for several months

No GMO, sewage sludge or chicken manure

Stable plant growth

Fruits grow in plenty
Cons
Box of 7-4-2 fertilizer may contain the 5-5-2 product
Sale
The makers of Happy Frog have designed this product specially keeping avocado and citrus trees in mind. Beneficial nutrients in this plant food product help maintain the freshness of the fruits and make your trees 'healthy and happy' in the true sense.
Why Did We Like It?
When it comes to fruits, you will always want them to be tasty and juicy and to retain their freshness for a long time. This fertilizer will give you just what you wish for. Thanks to its rich nitrogen content, it promotes robust vegetative growth in the plants.
Sulfur and calcium are also present in this product, which provide the right nourishment to the trees to make them beautiful as well as bountiful. Mycorrhizal fungi included in the fertilizer help in increasing the efficiency of the roots. They even enhance water absorption of the trees.
Furthermore, you can also purchase the product in 3-unit, 5-unit or 6-unit packages. Going for any of these options will be cost-effective as well, if you need the fertilizer for a large area.
What Could've Been Better?
Although the fertilizer worked really well with our citrus trees, we found that the large-sized trees required more than the recommended amount. At least 4 cups of the fertilizer were required, contrary to that mentioned on the label which was 3 cups.
Pros
Gives tasty and juicy fruits

Promotes robust vegetative growth

Cones in 2, 3, and 6 unit packages

Enhances water absorption
Cons
Larger trees might need more than the amount advised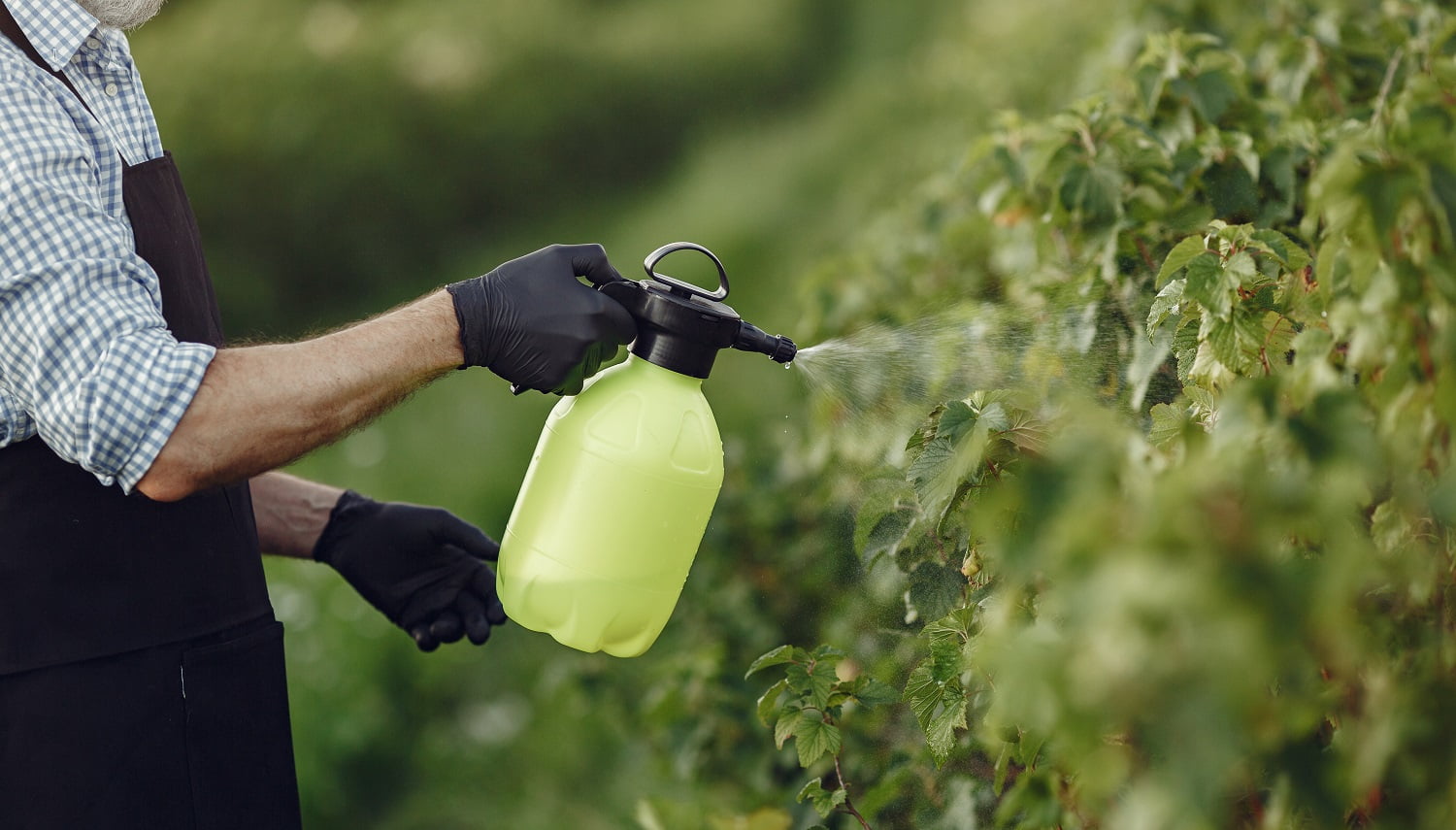 Citrus Fertilizer Buyer's Guide
Growing a citrus tree is not a difficult task, but it does need a substantial amount of time and the right gardening tools. Most importantly, it requires you to be patient and take regular and proper care of the plant.
Choosing the right fertilizer for your tree is also equally important as it gives the nourishment needed by the plant. Here are some factors to consider while you choosing a suitable fertilizer for you citrus trees:
Methods of Application
Fertilizers are sold in the form of spikes, sprays or granules. Before you proceed to buy one, you should decide which form you will go for. Granules are easy to handle as they just have to be sprinkled directly on the soil.
As for spikes, they have to be shoved into the soil, but you must be careful of the distance of that point from the tree center. On the other hand, sprays are not ready-made and need to be diluted with water. While spikes can be used if you are too busy and don't wish to walk around, sprays have greater longevity.
The Tree You Would Use It For
Citrus trees include a wide range of trees such as grapefruits, lemons, limes and oranges. So, before you purchase a fertilizer, you should check whether it is suitable for the citrus tree you have.
Though most of the times you will find the products to be suitable for all citrus varieties, in some cases a particular type may be excluded. However, all the products included in this article are suitable for every citrus variety.
The Feeding Time
This is an important factor in choosing a fertilizer, as it tells you about the frequency of applications in a certain period of time. A fertilizer which can feed the plant for 3 months would be an efficient choice.
 If the right nutrients are present in the right amount, this would be an effective solution to the need for growth and development for your plant. Besides, a feeding time for a few months would also prove to be cost-effective.

Verdict On Fertilizer For Citrus Trees
With this, we come to the end of our guide and we hope it will be easier for you to choose the right fertilizer for your garden now. 
But before we sign off, we would like to recap our favorites from the list. If you want to get the best results in a cost-effective way, the Fruit and Citrus Fertilizer from Jobe's Organics would be suitable. It will ensure growth and all-round development of your trees. 
However, if budget is not a constraint for you, Down To Earth's Organic Citrus Fertilizer Mix will be a great option to go for. On the other hand, if you have a potted plant and want to purchase a specially designed fertilizer, you can buy the Citrus and Fruit Organic Fertilizer Spikes from Jobe's Organics. 
Let us know whether you agree with our verdict in the comments section below. 
Till we meet again! 
Related Articles
9 Best Fertilizers for Petunias
9 Best Fertilizers for Hydrangeas
13 Best Weed And Feed For Lawns
13 Best Weed Killer for Flower Bed
How to Install Landscape Fabric for Weed Control
11 Best Fertilizer for Citrus Trees
13 Best Weed And Feed For Lawns
13 Best Weed Killer for Flower Bed
How to Install Landscape Fabric for Weed Control
8 Best Dump Cart for Lawn Tractor & ATVs
13 Best Fertilizer for Fruit Trees
13 Best Fertilizer For Blueberries
13 Best Organic Lawn Fertilizer
13 Best Fertilizer for Tomatoes
13 Best Fertilizer For Succulents
13 Best Fertilizer for Hibiscus
13 Best Liquid Lawn Fertilizer
13 Best Fertilizer for Hydrangeas
13 Best Fertilizer for Green Grass
11 Best Lawn Fertilizer Options
13 Best Fertilizer for Vegetable Garden
13 Best Fertilizer for St Augustine Grass
13 Best Potting Soil For Herbs
13 Best Fertilizer for Palm Trees