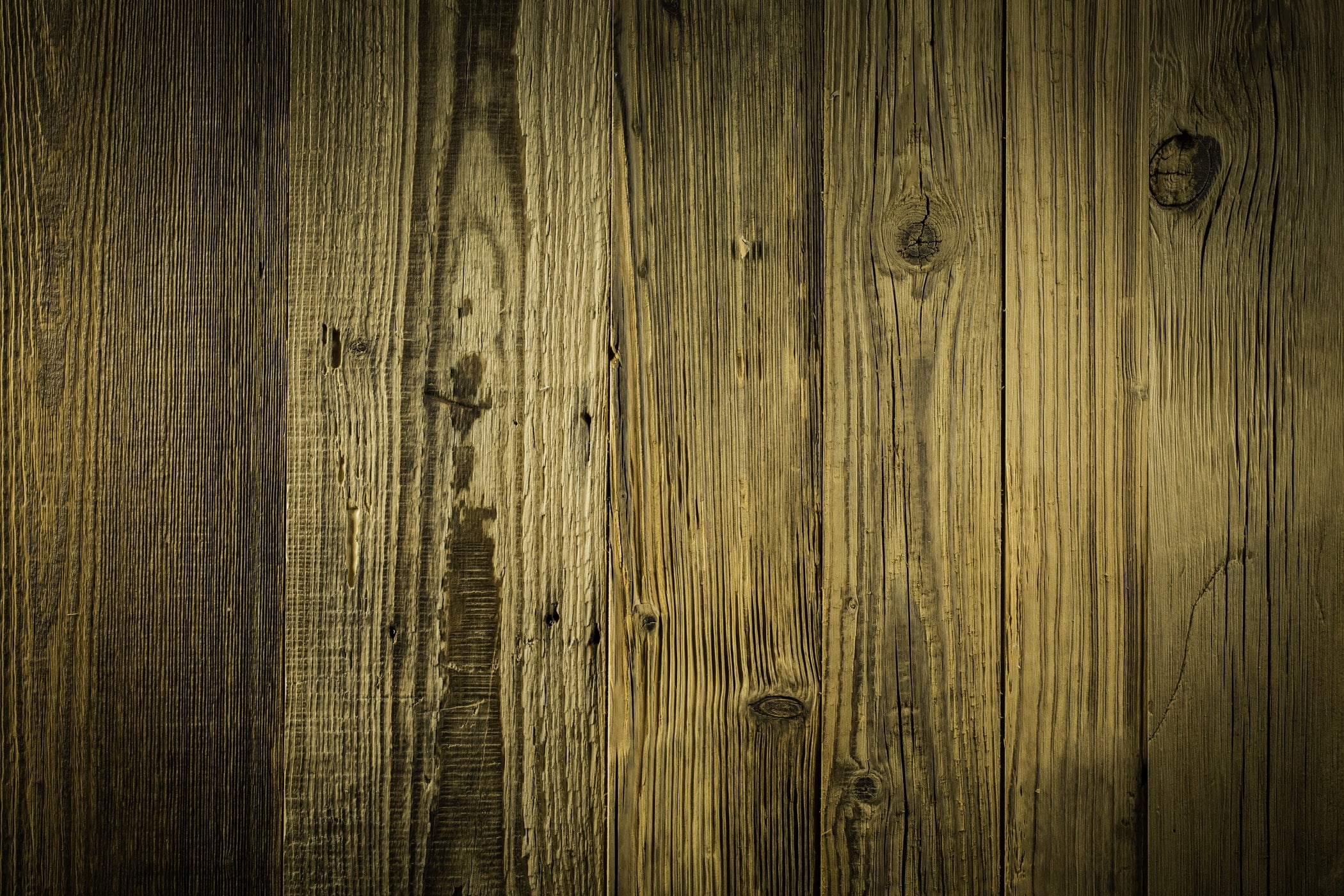 Hardwood Floors add an elegant and raw look and feel to a home.
However, maintaining hardwood floors can be a challenge. And this is where liquid floor wax comes in.
Solid floor wax is a time-consuming and complicated way to preserve your hardwood floors, and Liquid Wax serves as a quicker and simpler alternative that gets the job done.
Liquid Floor Wax helps to seal and protect beautiful hardwood floors by protecting them from scratches, nicks, spill stains, and other marks. Waxing allows you to add shine to the floor, thereby brightening the room and enhancing the overall look of your home.
The liquid wax forms a thin layer that is buffed to shine. The entire process of waxing a hardwood floor involves surface preparation, application, and buffing.
Featured Image via Adam Smigielski@republica
There are many floor wax products available in the market; and choosing the best option that meets your needs and fits your budget can be a challenging task indeed. We have compiled a list of some of the best liquid wax floor wax for hardwood floor that you must consider.
So, without further ado, let's get started, shall we?
Best Liquid Floor Wax for Hardwood Floors
Minwax, America's leading brand of wood care and wood finishing products, offers the Hardwood Floor Reviver in four variants – Low Gloss, High Gloss, 3-Pack Low Gloss, and 3-Pack High Gloss. Each bottle contains 32 ounces or 946 ml of wood floor reviver, whether stand-alone or in a pack. You can choose low gloss or high gloss, depending on what kind of finish you want.
The Minwax hardwood floor reviver is stronger and sturdier than regular polish, and it does not require any sanding or special preparation. The product leaves a crystal-clear finish on the floor without changing its color and provides protection and beauty for at least three to six months. After applying it on your wood floor, let it dry for two hours before walking on it and 24 hours before moving furniture on it.
The water based formula of the Minwax hardwood floor reviver allows for easy one-coat application and easy clean-up. The primary ingredient of this product is specially formulated polyurethane, which aids in the restoration of hardwood floors. It is an ideal option for floors that have become dull or have moderate scratches. However, it is not useful for heavily-damaged floors.
To get the most from using the Minwax hardwood floor reviver, it is advisable that you follow the instructions that come with it. Each 32-ounce bottle of Minwax Hardwood Floor Reviver weighs 2.2 pounds and measures 2.2 x 5.6 x 10.5 inches.
DURA SEAL Dura Finish Liquid Floor Wax is available in Neutral and Coffee Brown colors. It can be used to add a satin luster to previously sealed or stained hardwood floors as well as natural wood floors. You can use it to add a classy finishing touch to new floors or for maintenance of existing floors. It may also be used over unglazed tiles.
Each gallon of this product covers roughly 2,000 square feet of floor area. Although it is designed to dry within two hours, it is recommended that you let the wax dry and cure overnight after application and then subject the floor to human traffic or movement of furniture and rugs. It is also recommended that you periodically buff the wax layer to renew the luster and restore the shine to the hardwood flooring.
The floor wax contains a rich mixture of oil and resin that makes it durable and easy to clean using paint thinner, turpentine or mineral spirits. You should be careful that you do not thin or dilute the floor wax, use it over rubber or asphalt tile, or allow it to freeze.
The coffee brown color is perfect for walnut-colored wood floors. It is easy enough to be used by first-time users as well. To be on the safer side, use this product in well-ventilated settings as it produces fumes that may be harmful. The product weighs 7.8 pounds and measures 4 x 9 x 12 inches.
Howard offers the Feed-N-Wax that helps prevent drying and cracking up of hardwood floors while preserving the shine and color. It is made from a unique blend of orange oil, beeswax, and carnauba wax. It is ideal for enhancing the natural depth and beauty of designed grains in finished and semi-finished woods, especially oak, with carnauba wax playing a special role.
It is suitable for use not only on hardwood floors but also on wooden furniture. It is recommended that you use it to wax wooden surfaces every month or so to maintain the natural elegance of wood finish. To apply it, moisten a small cotton pad with the product and wipe on the surface. Let it stand for at least 20 minutes and then wipe again. To finish the process, polish out the surface with a soft and clean cloth.
The product weighs 8 ounces and measures 7.5 x 2 x 2 inches. The natural ingredients used in the manufacture of Howard Feed-N-Wax Wood polish make it an eco-friendly option for cleaning your wooden flooring and furniture without the risk of ruining them. It is not entirely made from natural ingredients as it includes some Petroleum Distillate, but only in a small proportion.
Since the majority of its ingredients are natural, this wax does not result in an excessive shine on hardwood floors but gives a lasting, sufficient shine that will enhance the overall look of your home or office.
Hope's Premium Home Care Floor Revive comes in a pack of six bottles containing 16 ounces each. Each bottle can cover a floor area of approximately 320 square feet, so you get a coverage area of almost 2,000 square feet when you purchase one pack. It does not contain any harsh chemicals, waxes or solvents and is pleasantly-scented to make the waxing process convenient for users.
Hope's Floor Revive specializes in making old floors look like new again and can be used on nearly all sealed floors like vinyl, sealed wood, no-wax, linoleum, marble, terrazzo, slate, and concrete. The product weighs nearly 7 pounds and measures 12 x 3.5 x 8.2 inches. It is efficient enough to leave the hardwood floors shiny and clean, making scratches and stains much less prominent. It may require multiple coats of the product on the floor to get this result.
Unlike most of the other floor cleaners and floor care products, Hope's Floor Revive has a unique quick-drying formula that makes floor care a convenient and time-saving exercise. You need to let the floor dry for as less as fifteen minutes after polishing it with Floor Revive.
The only factor to consider is that you need to be generous with the quantity of this product you use. If you use small amounts, the result will most likely be compromised, leaving smears and stroke marks on the floor. So, it is advisable that you do not try to make a bottle last longer by using it on a higher floor area than recommended.
Weiman offers the Wood Polish and Restorer in 32 ounces or 946 ml bottles. It features a micro filling technology that removes scratches, and a protective, scratch-resistant layer stops new scratches from appearing. It can be used on nearly all finished hardwood surfaces and is easy to apply with a mop.
One of the essential features of Weiman's product that gives it a slight edge over most of the other floor care products is that it is 100% safe and can be used around kids or pets without worrying about any harmful fumes.
Weiman's Wood Floor Polish and Restorer can be used on maple, finished oak, birch, cherry, hickory, walnut, ash, pine, beech, mahogany, tiger-wood, teak, bamboo, vinyl, engineered hardwood, stone tile, and laminate. The product weighs 2.3 pounds and measures 2.4 x 4.6 x 10.5 inches.
The bottle comes in a comfortable pour spout design, making it convenient and quick to use. It dries quickly and leaves a gleaming surface. The product requires no rinsing, mixing, or diluting and is ready-to-use as soon as you unpack it.
The finish you derive from Weiman's Wood Floor Polish and Restorer in less than an hour can take multiple days by more than one other product. The superior quality of finish, given the convenience of use, makes this product a huge hit with the majority of people who indulge in floor care.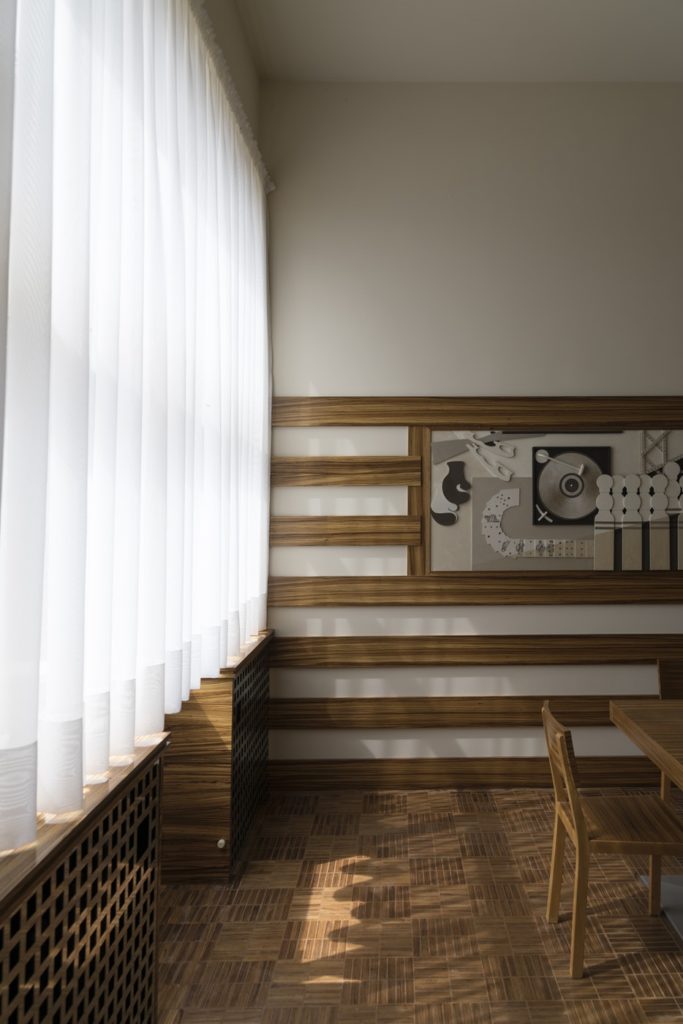 Image via Jean-Philippe Delberghe@jipy32
Buyers' Guide for Maintaining Hardwood Floors
The elegance and natural look of hardwood floors add an impressive feel to your home. These floors are durable and beautiful, but maintaining a pristine and classy hardwood floor requires some effort and attention from you. Wouldn't it be great if you could get a comprehensive guide with useful tips for maintenance of hardwood floors? Read on to find everything you need to know – your hardwood floor will thank you for it!
Cautious Waxing
Too much of anything is bad, too little is a waste! When it comes to waxing your hardwood floors, you should be careful about the frequency or the time interval between two waxing sessions.
Depending on the exact flooring and the product you use for waxing, you may not need to re-wax the floor for a period ranging from a couple of months to nearly two years. Be sure that you do not overdo waxing your floor to avoid ugly wax build-up.
You should re-wax your floor at intervals recommended by the manufacturers. If there is no recommended interval, use a cloth dampened with mineral spirits to wipe a small section of the floor. Inspect the fabric for whitish or colored residue – if you do not find any, it signifies there is no wax on the floor and you may re-wax it.
Regular Cleaning
It is advisable that you vacuum clean or dry-mop floors at least once every week. Keeping a proactive approach for removing dust and waste particles from the floor prevents scratches and discoloration while adding a squeaky-clean look.
Avoid using wet mops for cleaning hardwood floors as it can result in clouding the wax coat or damaging the wood. As a rule of thumb, only dry-clean your hardwood flooring. In case any water or other liquid spills on the floor, wipe it immediately with a damp cloth and then wipe dry. Do not let spilled liquids stay on a hardwood floor for long under any circumstances.
If you notice any stains or discolorations, use a dedicated hardwood floor cleaner on the affected section only with a soft cloth. Use a damp cloth to wipe the excess cleaner and follow it up with a thorough dry cloth wipe.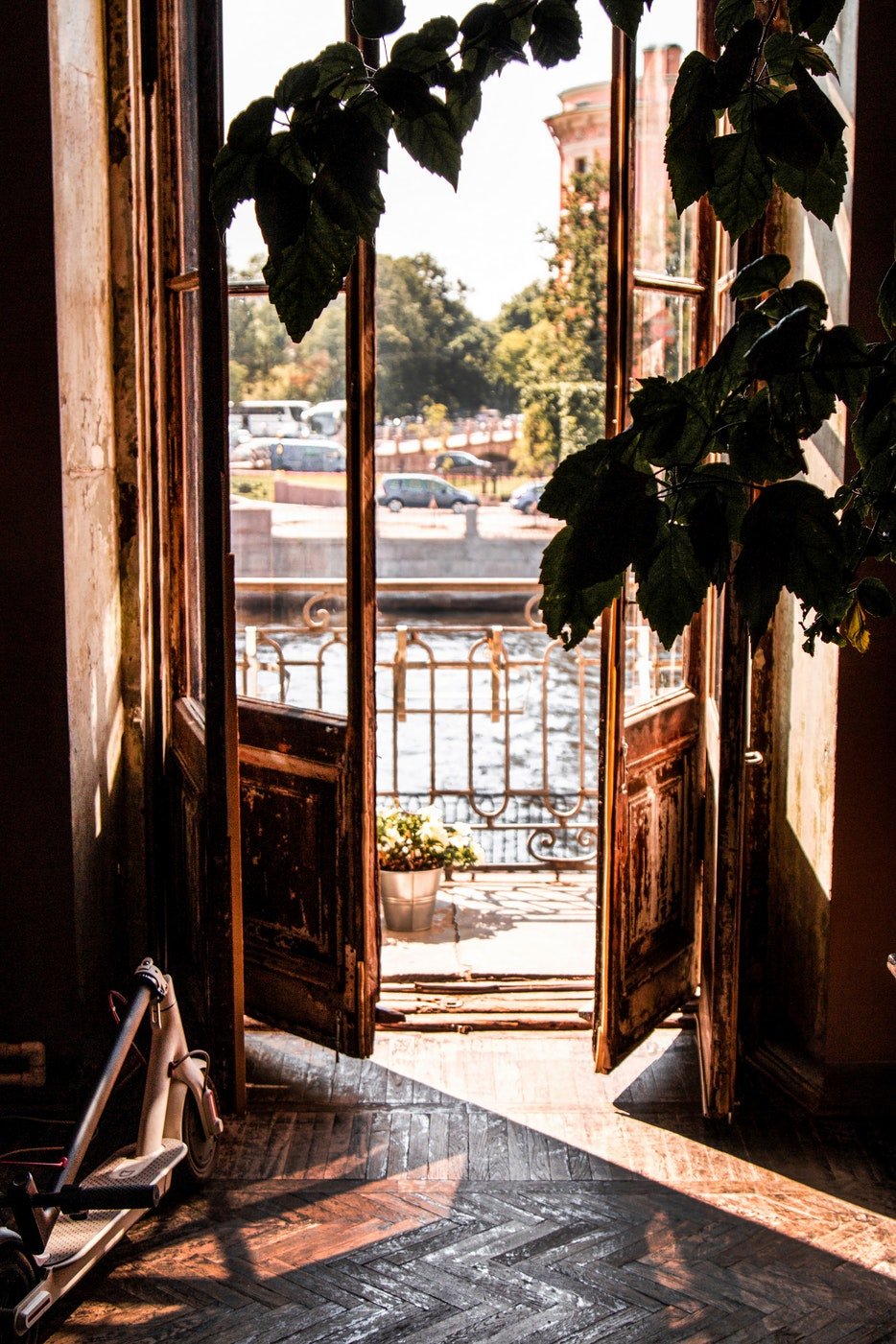 Use Rugs and Carpets
If there is a particular portion of the hardwood flooring at your home or office that has a lot of human or pet traffic, it is best to place rugs and carpets on the floor. The higher the friction and wear on the wax coat, the sooner it will get damaged.
It is also advisable to lay mats or rugs near doorways that lead to a hardwood flooring area. Placing rugs or mats at the foot of doors keeps dirt from reaching the wood planks. Using a walk-off mat that is at least four feet long will ensure that people rub moisture, dirt, sand, or ice off their shoes before they reach the hardwood flooring.
Put Floor Protectors on Furniture
You should be careful when you move furniture into a new home or move existing furniture around during renovation. It is advisable that you lift the furniture rather than dragging it across the hardwood floor, hence avoiding dents and marks.
Floor protectors should always be placed under furniture. Even if you do not move the furniture in your home or office, the hardwood floor gets damaged from the constant weight and gets scratches over time.
Using furniture pads under the legs of chairs and tables, or floor protectors under cabinets and couches will help keep your wooden flooring in pristine condition. The added convenience of smoothly moving them is another significant benefit.
Final Verdict 
Hardwood Floors are just beautiful! With more awareness about interiors and home décor, a lot of people opt for unique and elegant flooring options like hardwood, Italian marble, and so on.
And to keep a hardwood floor clean and preserve its life requires some consistent effort. The five products reviewed in this list are the best options available in the market right now for cleaning and waxing your hardwood floor.
Hope you enjoyed our review. Till next time!
Related Articles
Wood Filler vs. Wood Putty [A Clear Winner?]
9 Best Paint Sprayer for Lacquer of 2022 [Reviewed]
9 Best Glue for Metal to Wood [Reviews & Buyer's Guide]
9 Best Primer for Bare Wood [Reviews & Buyer's Guide]
10 Best Wood Wax [Reviewed & Buyer's Guide]
10 Best Epoxy Resins For Wood [Reviews & Buyer's Guide]
9 Best Exterior Wood Stains Today [Reviews & Buyer's Guide]
9 Best Varnishes for Wood [Reviewed & Buyer's Guide]
9 Food Safe Wood Finish of 2022 [Reviewed & Buyer's Guide]
5 Best Liquid Floor Wax for Hardwood Floors Right Now