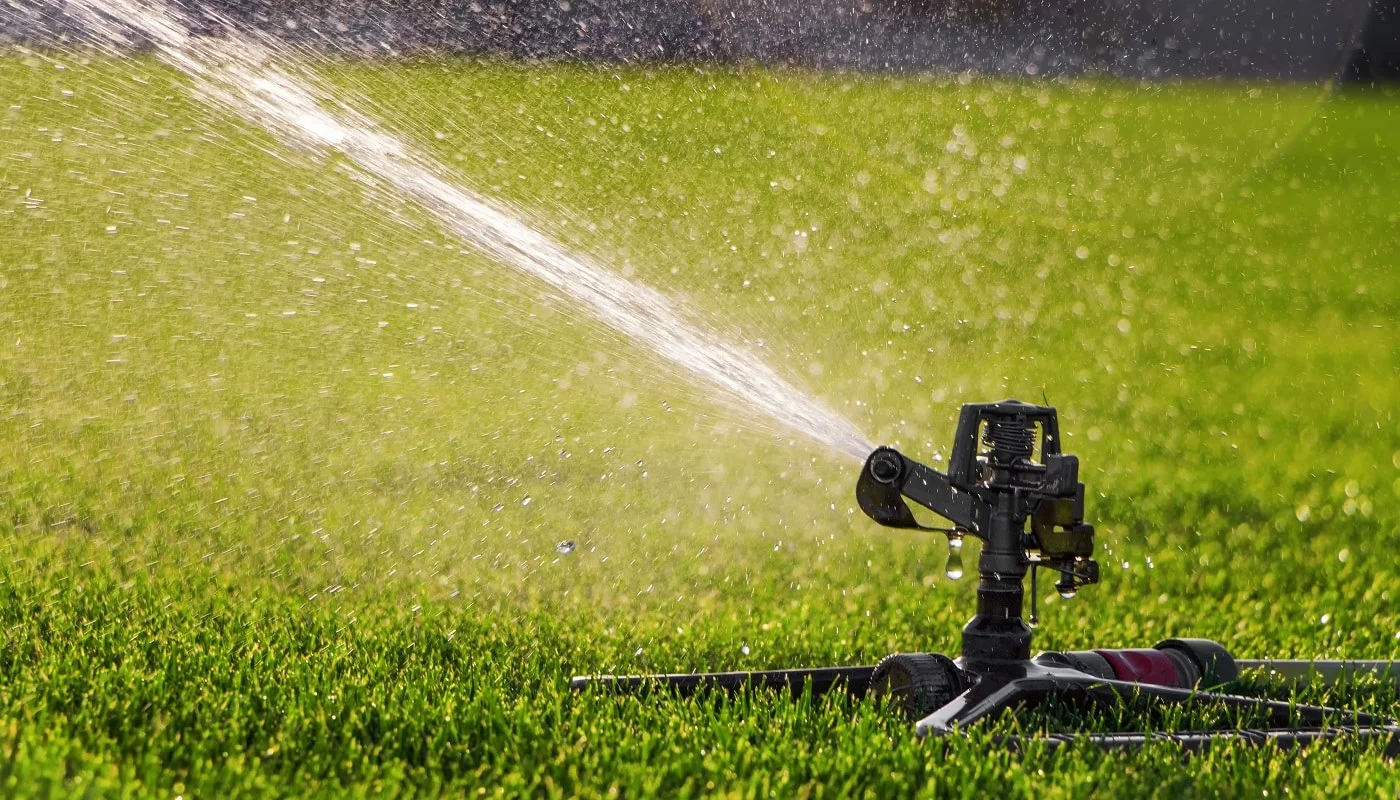 Choosing the right sprinkler valve for your irrigation system can completely transform your experience. Let us help you choose the best one for your needs.
Whether you're an avid gardener or an enthusiastic farmer, installing a sprinkler valve can be one of the most worthwhile investments you make. Although it is fairly simple to install, most people find themselves confused about its functionality and use.
But don't worry; we have curated a comprehensive review and guide to help you understand everything about sprinkler valves. Moreover, we have extensively tested some of the best-rated products in the market to pick the 11 best sprinkler valves for you in 2020.
Each sprinkler valve is personalized to fit the needs and circumstances of different users. Of course, it's essential to consider the kind of system you require for your garden.
So, without further ado, let's get straight to the deets!
Best Sprinkler Valves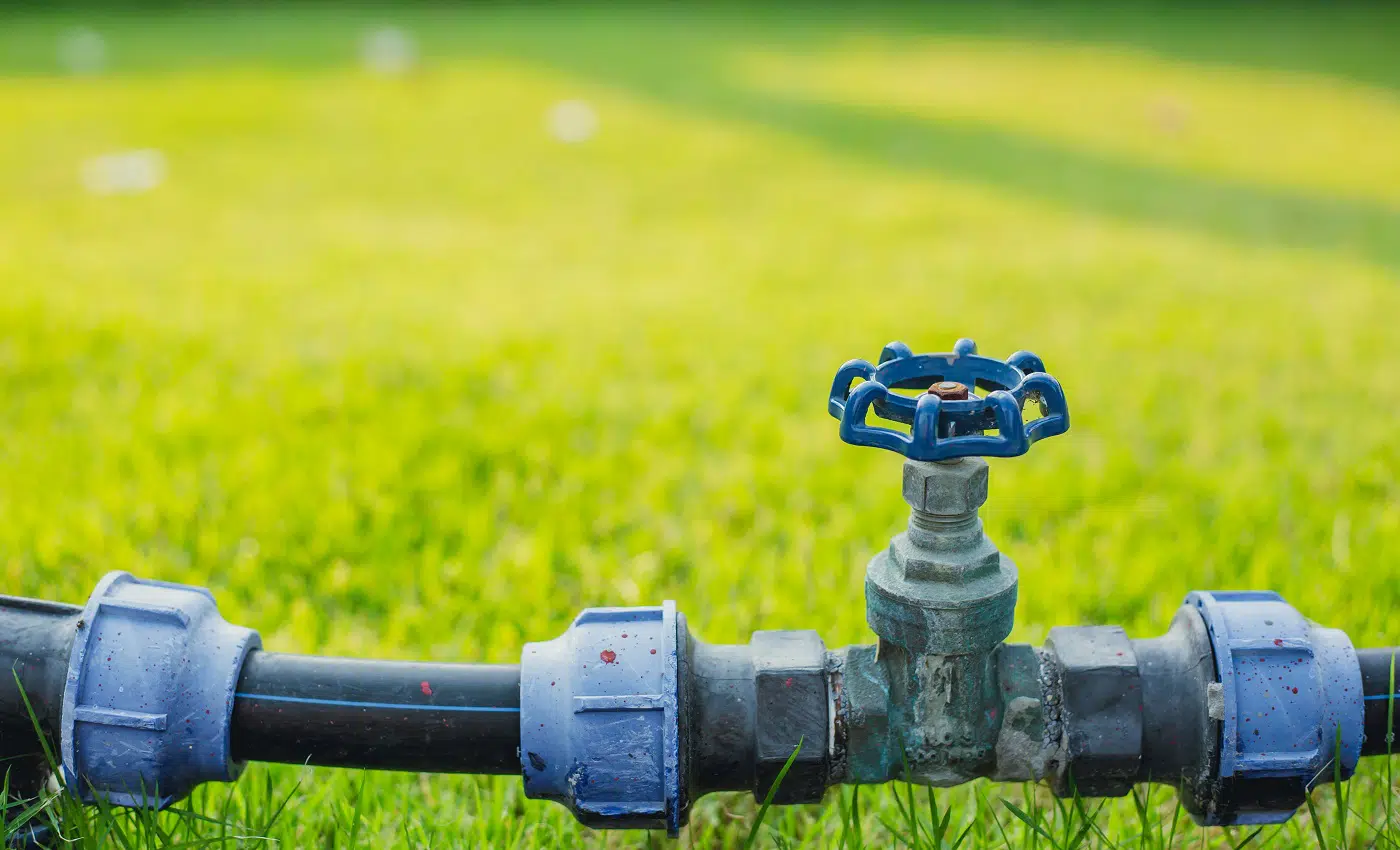 One of our first recommendations comes from a company specializing in sprinkler valves and their parts, Orbit. We were pleasantly surprised to come across a product that is compatible with most major brands. Moreover, the part can be used as a replacement for other automatic valve systems. Read on to find out more about it.
3/4 Inline Sprinkler Valve
COMPATIBLE WITH MAJOR BRANDS: Perfect replacement for old,...
STANDARD VOLTAGE: Designed for use with all 24-volt systems.
Why Did We Like It?
Those who are confused or even slightly overwhelmed by the seemingly complicated sprinkler valve system will appreciate this product. To begin with, the ¾" connection is extremely easy to assemble – it requires no glue or complex tools.
Secondly, the product takes out the guesswork for most first-time users, as it is compatible with all 24-volt systems from major brands. Generally, it is imperative to have specific knowledge about the irrigation system you have and the sprinkler valve best suited for it. Since this product is universally compatible, it removes most of the overwhelming influx of information.
Moreover, the included screws are compatible with multiple tools – another excellent feature that reduces guesswork and the need to buy more tools. These screws are compatible with hex, Philips, and standard screwdrivers.
One of its best features is the captured plunger, screws, and springs. This effectively prevents the loss of parts during regular cleaning and maintenance.
What Could've Been Better?
Overall, this sprinkler valve is an excellent product and is truly compatible with most major brands. That being said, we noticed that it could be slightly short when used to replace certain brands.
Since it is an extremely cost-effective and affordable solution, we recommend testing it on your irrigation system first. This way, you can gauge if you are comfortable with its length or not.
Pros
Universally compatible system

Easy assembly and installation

High-quality plastic make

Loss prevention captured tools feature
Cons
It can be slightly short when used as a replacement for certain brands
The next item on our list is a National Pipe Tapered inlet connection from HFS. This valve is composed entirely of an electromagnetic coil, a spring, an iron core, and a diaphragm with a valve body. Wondering how it works? Let us tell you all you need to know.
Why Did We Like It?
Initially, the workings of this inlet connection might seem confusing. Bear with us for a bit because we will try and simplify it for you.
First off, this sprinkler valve is electromagnetic. This means that all the materials used have a magnetic field of their own. This magnetic energy is garnered to open and shut the inlet and outlet valves.
When you operate the valve, the electromagnetic coil in the center generates a magnetic field. Thereon, the magnetic field created effectively controls the iron core, which pulls the diaphragm against the resistance of the inner spring. This motion causes the valves to open and shut automatically.
On the inside, the enameled copper wires and thick, heavy-duty wall tubes are durable and long-lasting. Moreover, the solenoid valve body on the outside is made of brass, making it super durable and corrosion-resistant to oils, water, gas, and other elements.
What Could've Been Better?
Unfortunately, the valve does not close all the way and may sometimes get stuck in the open position. We spoke to the HFS customer service, who guided us through the process. It seems like the springs don't shut entirely under very low pressure, so you may have to do it manually if you need to shut it completely.
Pros
Strong and durable outer brass body

Copper enameled, long-lasting wires

Reversible wires for ease of use

Easy assembly and installation
Cons
The valves do not shut entirely under very low pressure conditions
Next up, we want to introduce to you the Orbit 3-Valve Manifold. This is one of the best sprinkler valves in the market for several reasons, which we will talk about in just a bit. Although we will primarily talk about the 3-valve design here, there is an optimal 2-valve design as well.
Sale
Why Did We Like It?
Firstly, let us mention one of our favorite aspects of this 3-valve manifold – its ease of use. The product comes completely pre-assembled, removing the overwhelming process of reading overly descriptive instructions and buying tools for assembly. Moreover, it is easy to install within minutes, making it an ideal option for most.
Next, we want to talk about its functionality and multi-purpose design. This sprinkler valve is compatible with most PVS & pipe systems. Furthermore, it includes a 3/4-inch adapter and a 1-inch PVC pipe. The manufacturer provides everything you need in one package, so you don't need to purchase any additional tools or gear.
The sprinkler valve is made of high-quality, durable plastic material. It also comes in a striking light teal shade, which we think looks exceptionally aesthetic. Finally, one of the best features of the manifold is the easy ability to transform it into a 4 or 5-valve manifold – simply attach another 2-valve manifold, and you're done.
What Could've Been Better?
The ease of use and convenience made this one of our favorite products to test. However, we needed a timer to test the system, as manual operation wasn't possible.
Also, we checked out the prices of replacement parts and discovered that they are slightly expensive. As such, you should take good care of the system because replacement parts will cost you quite a bit.
Pros
No additional tools or glue required

Easy installation with no assembly

UV-resistant high-impact plastic material

Easy to integrate with most PVC and poly pipes

Can be hand-tightened easily
Cons
No manual operation – timer required for testing

Expensive replacement parts
Moving on to our next recommendation, we bring you the Rain Bird CP100 In-Line Automatic Sprinkler Valve. This versatile product can be used for both residential as well as commercial functions. Moreover, the sturdy, durable materials and design make it extremely robust for long-term use. Several other excellent features make this one of the most popular products on the market.
Sale
Why Did We Like It?
One of the first things we noticed as soon as we picked up this device was its robust built and rugged fittings. Clearly, it was designed to withstand extended, heavy use without wearing down. This also makes it ideal for commercial use as well as residential use.
Moving over to its functionality, this ¾" female threaded inlet and outlet is compatible with any inline irrigation valve. Moreover, the threaded design gives the inlet and outlets a stronger connection with irrigation pipes, making them extremely hard to break down – even with prolonged use.
We understand the anxiety caused by forgetting to sprinkle the yard at regular intervals, which is why we think you will appreciate the next feature. This device supports all standard timer systems.
We tested this by programming a standard timer bought from a local hardware store and connecting it to the device. Safe to say, it did the job seamlessly without intervention. Moreover, the heavy-duty solenoid efficiently controls water flow, eliminating most of our headaches.
What Could've Been Better?
All said and done; there are a few areas where Rain Bird could use some improvement. Firstly, we noticed that some of the joints leaked a slight amount of water. When we called their customer support, they directed us to the user's instruction manual – which was inadequate, to say the least.
Pros
Exclusive fail-safe design to avoid flooding and save water

A compact and lightweight device

Easy servicing

It supports all standard timer systems

Convenient assembly and installation
Cons
The instruction manual should be updated

Customer service is poor
Now, for our next recommendation, we present the Irritrol 2400T Globe NPT Threaded Connection. As the name suggests, this device features a threaded bonnet design that enables easy servicing and repair – without removing the entire system. However, our favorite feature is its multiple configuration system that gives it added versatility.
Why Did We Like It?
Our next recommendation is an excellent 1″ Electric Globe Valve from the Irritrol 2400 series. This device is extremely versatile, multi-functional, and has several applications, making it very popular amongst most users.
With a flow rate of .25 – 30 GPM and a 10 to 150 PSI pressure rating, this sprinkler valve is an ideal fit for most irrigation systems. We loved the threaded bonnet design that enables easy servicing without removing it from the system.
Moreover, the availability of multiple configurations makes it extremely convenient to use. Whether you need an NPT, male x male, slip, or male x barb, switching between them is seamless.
Moving on to its operation, the flush mode or the internal and external bleed enables manual operation for those who prefer it that way. Also, the stainless-steel metering system allowed us to operate the valve consistently without fail.
Last but not least, the double-beaded Santoprene diaphragm was super rugged and tough, ensuring a completely leak-free experience.
What Could've Been Better?
Although you can manually turn on or off the water to control flow, there is no option to adjust it. This means that you are stuck with only two options for flow control – on or off.
Granted, it isn't a deal-breaker for most users, but the addition of a flow adjustment might have made this device more usable.
Pros
Leak-proof seal

Easy and consistent manual operation

Can be serviced without removing the entire system

Rugged, solid construction
Cons
No flow adjustment settings
Next up, we want to introduce the Hunter Sprinkler 1-inch Globe Valve. Although we have only reviewed the model with flow-control, you can opt for ones without flow-control if you wish. The barb inlet and outlet connection type are made of rugged materials and are very durable and tough.
Why Did We Like It?
To begin with, we loved the option of both a flow-control and non-flow control version of the same model. While we opted for the former, we understand that several users might prefer the latter. The option to choose instantly increases our respect for the company, as they have considered all kinds of users' needs.
Next, we want to talk about its construction. Made of high-grade, durable, and robust materials, the sprinkler valve and diaphragm are solid and well-constructed. We noticed that they did not lose color, wear down or corrode, even after heavy, prolonged use.
Moreover, the model comes in various sizes, giving added versatility and functionality to its users. Although it was designed for residential use, we think it might be well suited for commercial use.
Finally, we recommend this device as a backup solution for faulty and damaged valves. It works efficiently to reduce flow in high-pressure zones. Furthermore, it can be used to cut off a zone completely in case a solenoid goes bad.
What Could've Been Better?
After extensive research, we found that this device comes only in a 1-1/2″ and 2″ globe model. It is not available in a 3-inch valve design, which is slightly disappointing. That being said, the available designs function excellently, and we have no complaints.
Pros
Robust and well-constructed

Easy to install and use

Excellent for backup valve parts

Flow and non-flow control versions available
Cons
It does not come in a ¾"-inch valve
We are mid-way through our list of top recommendations, and it's time to introduce to you the Rain Bird Anti-Siphon Valve. One of the most significant attributes of this device is its encapsulated solenoid – this enables the device to work automatically without manual intervention. Moreover, the anti-siphon valve comes with excellent flow-control features.
Sale
Why Did We Like It?
To begin with, we love how versatile this device is. It comes with an energy-efficient encapsulated solenoid that enables the device to work automatically. However, users can opt out of this feature to make their own adjustments, if that is preferred. This can be done using a manual bleed screw.
The next thing we want to bring to your attention is its flawless installation. This device is designed to work best when installed at least 6 inches above the highest sprinkler head. This will effectively prevent backflow and eliminate wastage of water.
Moreover, the Buna-N diaphragm offers superior durability and performance, even in harsh weather conditions. When it comes to pressure, the device is capable of high pressures of 150 PSI.
Also, it comes with a flow range rate of 0.2 to 22 GPM. Those looking for drip applications or a flow rate lower than 3 GPM will need to install a 200 mesh filter in front of the valve.
What Could've Been Better?
This device comes with several appreciable features. However, its relatively low flow rate can be a deal-breaker to some users.
We also went through several customer reviews extensively and found several users complaining about the thread quality used. That being said, we did not face any particular issues with this feature.
Pros
Manual and automatic flow control operation

Compatible with most branded sprinkler systems

Excellent high-pressure capacity

Superior durability & performance

Eliminates backflow of water
Cons
Relatively low flow rate

Inferior thread quality
For some users, a heavy metal body is one of the top markers for the quality and durability of a product. In that case, the Orbit ¾-Inch Brass Anti-Siphon Control Valve will be an ideal option. Its heavy-duty construction is ideal for outdoor use, especially in harsh weather conditions.
Sale
Why Did We Like It?
First things first, we loved the sturdy, durable construction of its all-brass body. This device has been designed to withstand harsh climates and cold water, making it ideal for users living in colder climates. Moreover, its non-corrosive body makes it suitable for heavy-duty outdoor use.
One of the most significant aspects of its design is its ability to prevent contaminants from entering the water supply. This ensures that your plants, flowers, and grass enjoy safe water that is free of bacteria and contaminants, enabling them to thrive and be healthy.
However, keep in mind that its robust construction makes it weather-resistant and long-lasting, eliminating the need for regular repair and servicing.
Moving on, it handles high-pressure water up to 150 PSI. We also love that it comes with flow control adjustments, giving us more flexibility over its use.
What Could've Been Better?
Our only gripe with this device is the absence of a warranty. Although we did not face any significant issues with the parts that would call for servicing, it doesn't go to say that other users may not have any issues.
Also, this valve can be used only with cold water and not hot or room temperature water.
Pros
Easy flow control and adjustment

High-pressure capabilities up to 150 PSI

Heavy-duty brass construction

Prevents contaminants from entering the irrigation system

Excellent anti-siphon feature
Cons
It can only be used with cold water

No warranty
We are almost at the end of our list, but first, let us introduce to you the Toro ¾-Inch Anti-Siphon Jar-Top Valve. As the name suggests, this device has an anti-siphon feature along with a top jar valve and an excellent aspheric backflow preventer. Moreover, its flow control enables precise water control after installation.
Sale
Why Did We Like It?
Those looking for more control over their sprinkler valve will appreciate the excellent features of this device. Firstly, this anti-siphon jar-top valve from Toro can be used as a replacement for other valve parts or installed as a new addition to your garden. Moreover, it is designed to integrate seamlessly with most irrigation systems.
Secondly, we loved the advanced flow control mechanism that allows precise control over water flow. This feature is extremely helpful for those looking for added control over the quantity of water they want, rather than banking on just automatic shut and open features.
Furthermore, the manual bleed and encapsulated solenoid give you complete freedom and control over the device. In our opinion, this is one of the most important features of a sprinkler valve, considering the fact that every user has different needs and requirements.
Finally, the aspheric backflow prevention feature is excellent – it not only reduces water wastage but gives added control overflow.
What Could've Been Better?
Although the jar-top valve design is exceptionally convenient to adjust and replace, it comes with certain drawbacks. The replacement may be easy, but it's not a hassle-free job. Moreover, it can get slightly messy. Some users might prefer to spend a little extra for a design with screws rather than the jar-top design.
Pros
Easy to install

Lightweight and compact design

Solid construction

Backflow preventer feature
Cons
Replacement is easy but messy
Our next recommendation is the Hunter 1-Inch Anti-Siphon Female NPT Valve, ideal for heavy residential use. This model features heavy-duty PVC construction with a glass-reinforced bonnet for added protection. Furthermore, its rugged diaphragm and PGV-ASV also give you added control and a leak-proof design. Read on to find out more about it.
Sale
Why Did We Like It?
One of the best features of this anti-siphon NPT valve is its versatility and availability of different users' options. Although it is built for heavy residential use, it might work well for residential use as well.
Coming to its functionality, this NPT valve includes flow control options, giving additional flow control to users. However, you can also opt for the non-flow control feature if you prefer. This will give you a more simplistic shut on and off mechanism, which many users may prefer.
Moving on, the rugged diaphragm and solid PVC construction guarantee a leak-proof experience. It also features a glass-reinforced bonnet for additional control and systematic use of the product.
Lastly, we loved how the product comes in a variety of sizes for every individual's needs. It is perfect for controlling flow in high-pressure zones. However, it also allows you to cut off any zone entirely in case a solenoid goes bad.
What Could've Been Better?
Unfortunately, the valve is not compatible with DC voltage, which some users might have. However, it is designed to work perfectly with low voltage 24 VAC, found in most household irrigation timers.
Moreover, we noticed that it does not come in a ¾" design.
Pros
It comes in a variety of sizes

Features manual operation as well as automatic

It is compatible with most 1″ & 2″ irrigation systems

Very sturdy and well constructed

Easy installation and servicing
Cons
Not compatible with DC voltage

It does not come in a ¾" size
We are almost at the end of our comprehensive guide. But before we move on to the next part, we want to talk about the DIG Battery Powered Digital Controller & Anti-Siphon Valve. As you may have rightly guessed, this device is battery controlled and requires two AA alkaline batteries.
Why Did We Like It?
The biggest takeaway from this device is its ease of use and convenience. Two AA alkaline batteries are required to power it, which is easy to find at any local hardware store. It also features a safe period of 60 seconds that allows you to replace the batteries without losing your programming.
Moving on, we loved the brilliant LCD that features an excellent AM/PM clock. Furthermore, icon-based programming makes it extremely convenient for users to program and use their devices as per their convenience. This is a beneficial feature for first-time users.
The device features seven buttons that are integrated with a high-resolution screen. Its user-friendly features also allow you to select between four different start timers and a grand selection of watering frequencies. Irrigation is made easy with this device as it eliminates most of the guesswork for new users.
What Could've Been Better?
If we had to nitpick, we would talk about the spacing between the risers being slightly more compact than standard valves. This can make the installation slightly challenging for some users who are not well acquainted with the process. Our recommendation would be to use several 45-degree PVC couplings for the best results.
Pros
The option of weekly or cyclic programming

Easy, icon-based navigation system

External manual bleed

Smooth operation
Cons
The space between risers is slightly more compact than traditional valves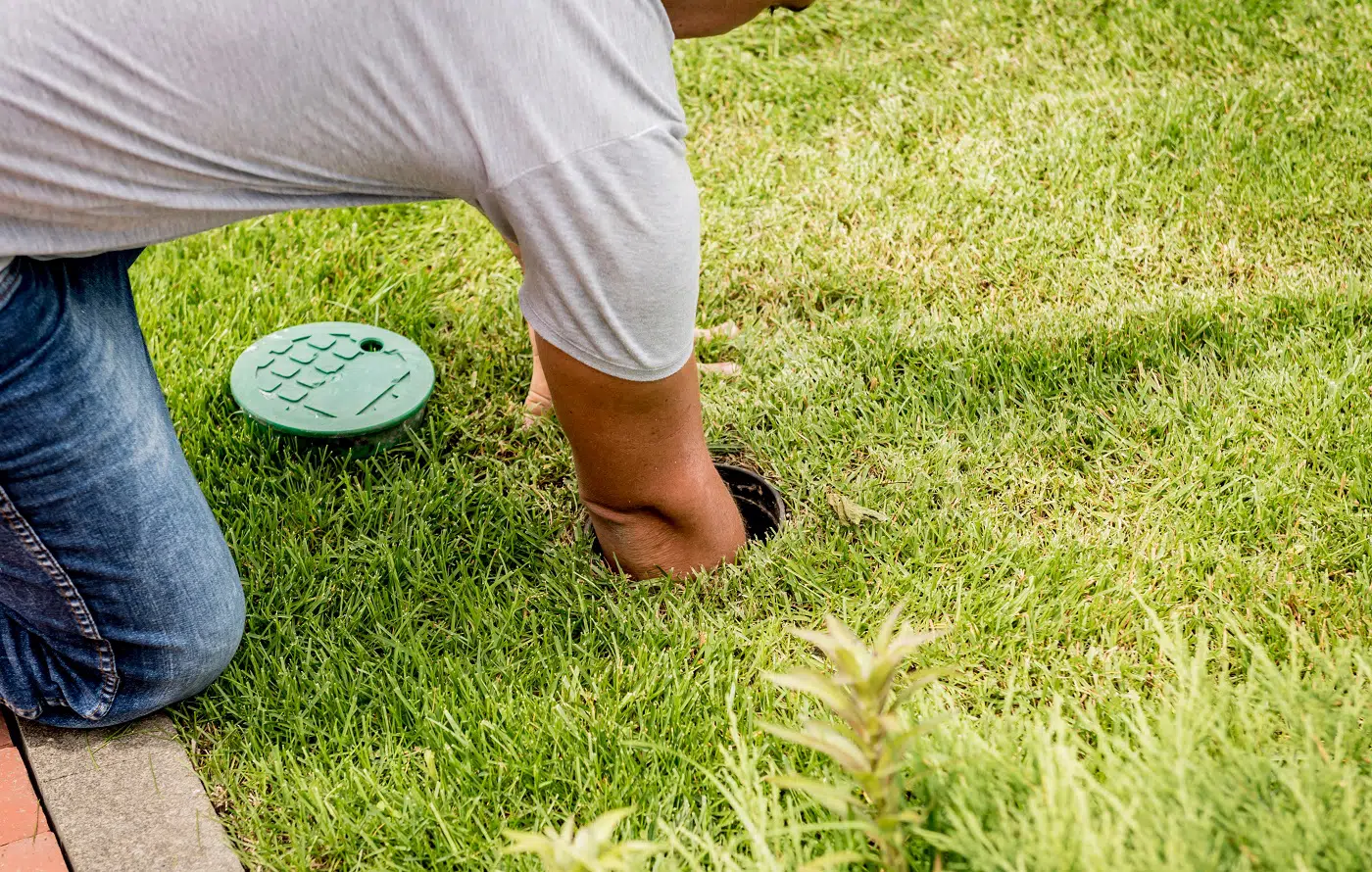 Sprinkler Valve Buyer's Guide
Now that you have all the information on some of the best sprinkler valves in the market, it is time to pick the best one for your needs. Keep in mind that your needs may vary from those of another user, even if they have the same irrigation system and garden.
We recommend considering certain important factors before choosing the right one for your garden. Here are a few vital points to keep in mind.
The Type Of Sprinkler Valve
As you may have noticed from our reviews, several types of sprinkler valves are available in the market. Each type has a distinctive use, appeal, and application. Depending on your personal needs and preferences, you should research or talk to a professional who will help you pick the best one.
The options include anti-siphon valves, which we have heavily reviewed and recommended because of their ease of use. However, other types include inline valves, which are installed underground and won't prevent backflow, unlike anti-siphon ones.
You can also explore the automatic electric valves, which have easy controls and may follow on and off schedules. Gate valves are another option that enables high-pressure water to reach your sprinklers for various needs.
Connection
You also need to consider the type of connection best suited for your irrigation system. If you have a male threaded connection, the most compatible option is a female threaded one or vice versa.
Other options include barb, union, and NPT connectors.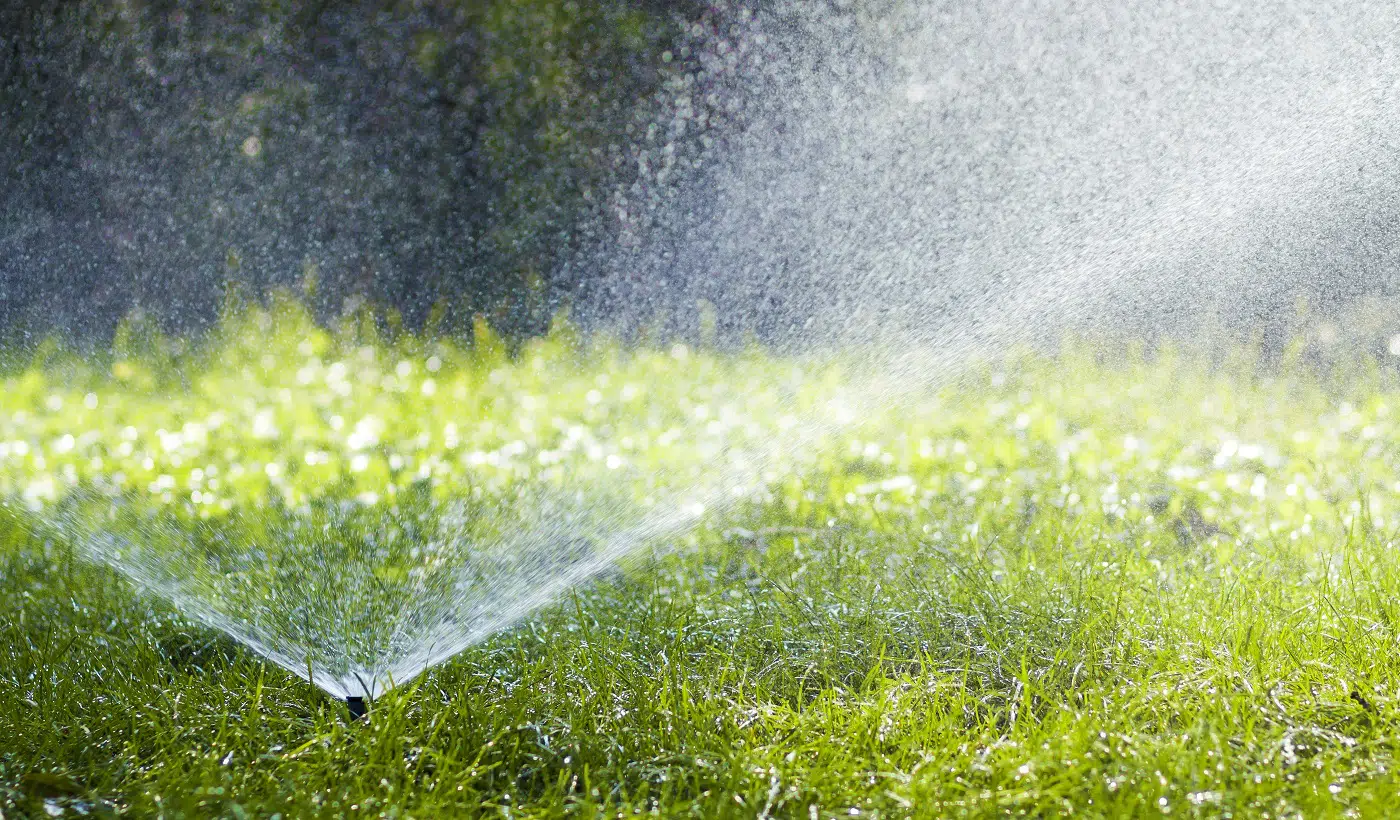 Verdict
With that, we have finally reached the end of our guide.
Let us know in the comments below which sprinkler valve you prefer and why. Before we sign off, give us another moment to reiterate our findings.
Those looking for a pre-assembled valve compatible with most irrigation systems will find the Orbit Inline Sprinkler Valve to be their best bet. However, those who want solid, metal construction may prefer the HFS ® National Pipe Tapered.
We hope this helps you find the right sprinkler valve for your gardening and farming needs. If you have any questions, feel free to drop a comment, and we will help you.
Until next time!
Related Articles
7 Best Impact Sprinkler for Low Pressure
11 Best Sprinkler Valves [Reviewed & Buyer's Guide]