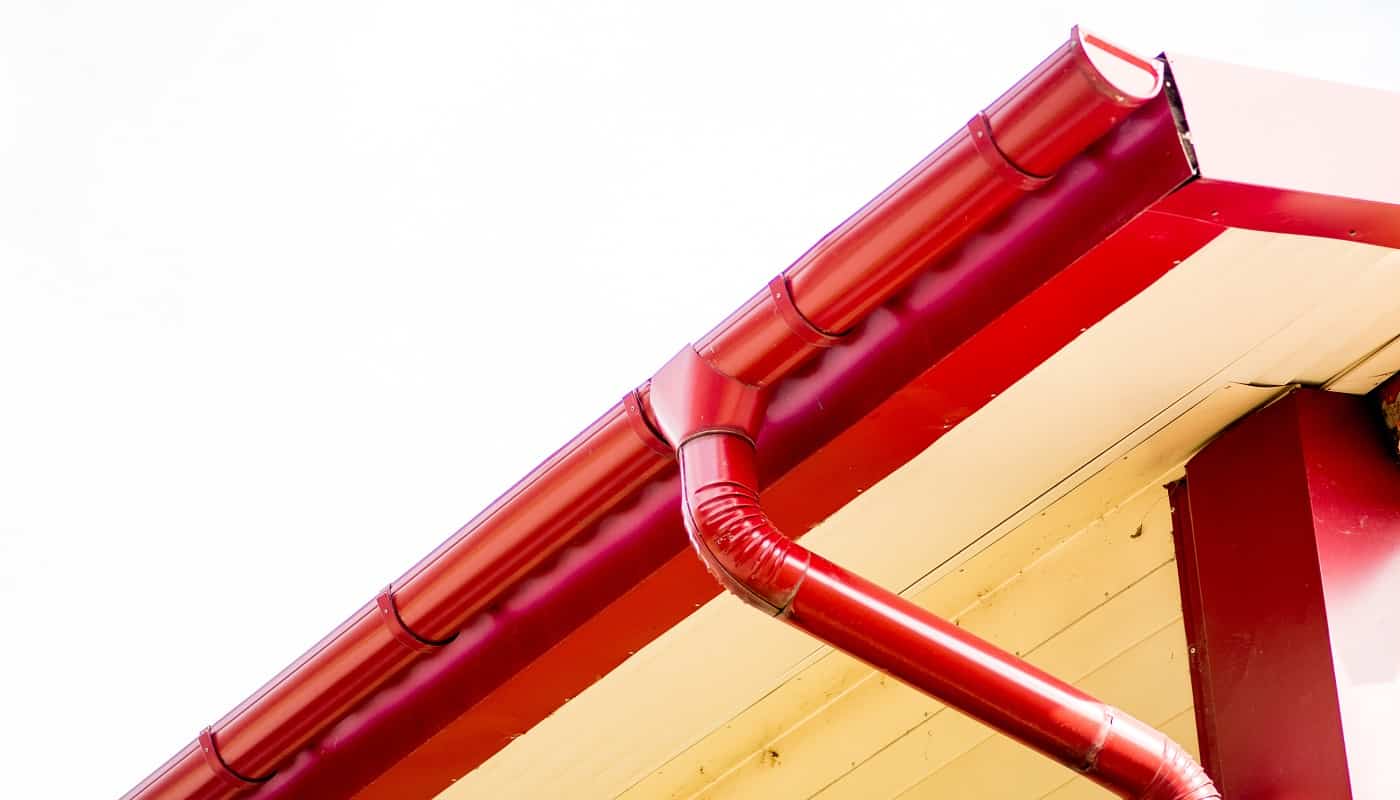 Gone are the days when climbing up the ladder to clean the gutter was a must. Gutter guards have made the cleaning process much easier now.
But not all types of guards are equally efficient, so you need to be careful while choosing the right type. Notably, a foam gutter guard makes for a reliable option, since it allows better flow of water through the gutter system and is also relatively easier to install.
However, there are hundreds of options available out there and as such, making the right choice becomes difficult. And it is here that we come to your help, by presenting this comprehensive list of the 5 best options to consider. Each option has its pros and cons mentioned, which would help you make a wise decision.
So, without any further ado, let's dive into the reviews.
Top Foam Gutter Guard 
IMAGE
PRODUCT
DETAILS

Our Top Pick

Our Top Pick

GutterStuff Guard K-Style Foam Gutter Filter Insert

5-inch wide
5-year warranty

VIEW LATEST PRICE →

GutterStuff EZ Foam Gutter Filter Insert

6-inch wide
Half-round style

VIEW LATEST PRICE →

AllOut Pro Foam Gutter Filter Insert

Triangular shape
Package contains eight 4' sections

VIEW LATEST PRICE →

Rain Gutter Foam Gutter Guard

Measures 3' x 5'
K-style gutter

VIEW LATEST PRICE →

Nie Zle Flo-free Gutter Guard

Made of ¾" thick nylon
Lifetime warranty

VIEW LATEST PRICE →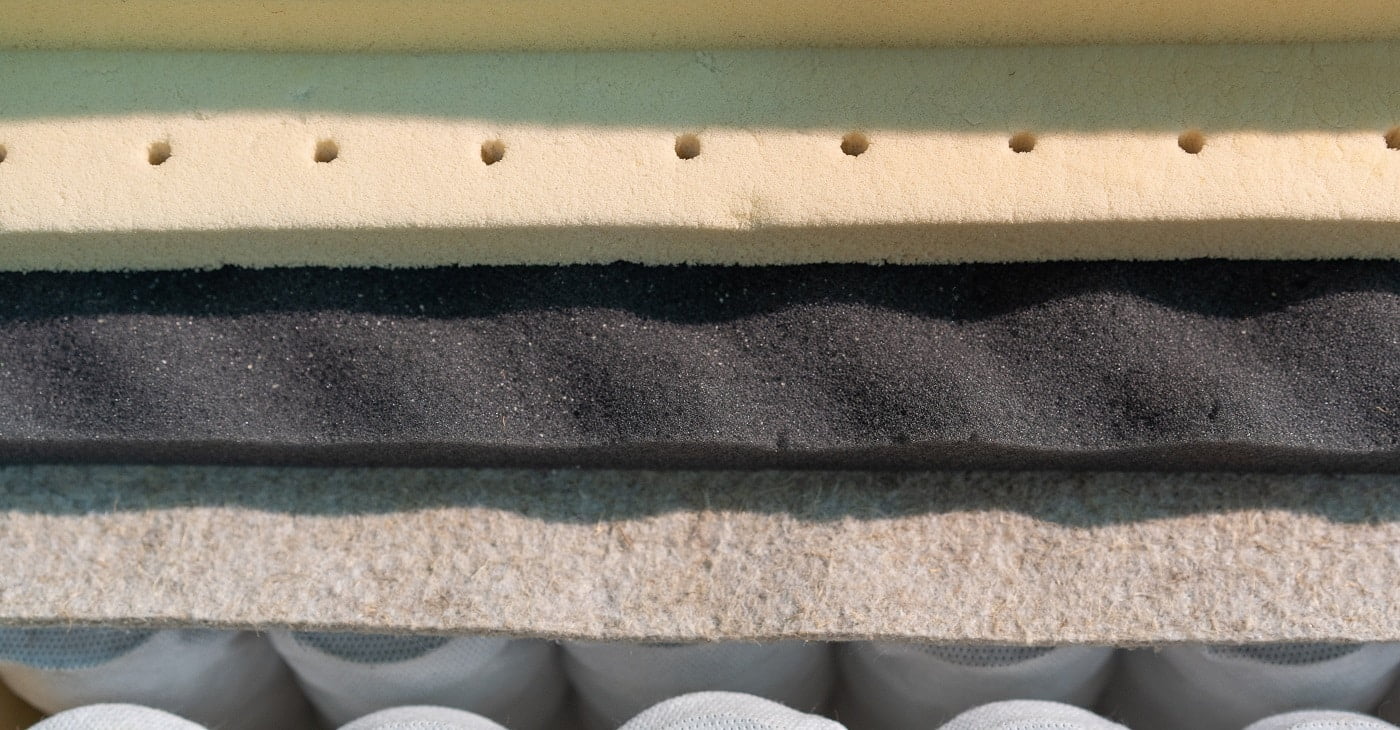 GutterStuff is known for manufacturing truly effective, long-lasting and affordable gutter guards. And this product from the brand completely lives up to that reputation. It has a standard K-shape and ensures that your gutters are always protected from accumulation of any dirt or debris. To find out how, let's move on to the next sections.
Why Did We Like It?
Firstly, its high-quality foam material and K-shape work perfectly to seal out leaves and keep away all dirt and debris from entering the gutter. Designed to fit entirely into a 5-inch gutter, this guard allows large volumes of water to flow quickly through.
Another significant benefit of installing this guard is that you are relieved from the hassles of maintaining your gutter regularly. Thereby, safety concerns associated with manual cleaning and maintenance are also ruled out.
Plus, this gutter guard also comes with a 5-year warranty, which allows you to get any fault repaired free-of-cost and within a short duration. Lastly, you can easily install this product all by yourself by just inserting the foam into the gutter. Just make sure that you press each foot section of the guard firmly after the insertion.
What Could've Been Better?
Although we didn't face any major issues related to its efficiency, we found pollen from our oak tree accumulating under the guard. As such, we had to take the guard down, remove the pollen and then reinstall it. So, if you have oak trees very near to the house, you might as well go for another product.
Pros
Seals leaves and keeps debris away effectively

Allows free flow of large volumes of water

Warranty of 5 years

Easy to install
Cons
Not ideal for homes with oak trees nearby
Next in line is this product, also from GutterStuff, that is specially designed for homes with half-round gutter systems. Generally, such systems are found in homes that were built before 1950. That said, this gutter guard works well, irrespective of whether your gutters are older or newly installed.
Why Did We Like It?
First and foremost, we loved the no-show gutter protection offered by this gutter guard. It fits completely inside a half-round gutter system to provide full protection while keeping the aesthetics intact.
Talking about its efficiency and durability, you can rest assured that your gutters will remain clean for years to come. And this product is sure to seal out all obstructions from the system, be it debris, dirt, or leaves. As a result, it also eliminates all the safety issues associated with cleaning your gutter annually.
Further, the guard is made from durable polyether outdoor foam that is very lightweight, making it very easy to handle and install. Also, this material ensures that the guard doesn't crumble, dent, or bend with time.
What Could've Been Better?
Although we had no complaints about the efficiency of the product, we would've liked it even more if the warranty period was longer. Thus, our previous recommendation, which comes with a 5-year warranty, is a better choice in this regard. Also, we found this one to be a bit costlier than half-round style products from other brands.
Pros
Keeps your roof aesthetics intact

Offers great durability

Seals out all leaves and debris

Easy to handle and install
Cons
Warranty period not long enough
Sometimes clogged gutters may also be caused by other obstructions besides leaves and debris. In such cases, it becomes essential to provide them with all-round protection by installing superior-grade gutter filter inserts. And this product from AllOurPro fits the bill perfectly.
Why Did We Like It?
The most striking feature of this K-style foam gutter guard is its unique triangular shape that creates two channels on both sides to let the water pass through. And this shape also enhances its ability to keep your gutter systems free and clear from most obstructions such as large stone pieces, leaves, or fine debris.
Plus, this gutter guard fits both round-style and K-style 5" gutter systems, so you no longer need to worry about compatibility issues. Also, you can be assured that the product will stay in place irrespective of heavy rains and strong winds.
Added to this, the product provides complete protection against breeding of mosquitoes, which is a major concern in many regions of the country. Besides, additives are also applied to the guards to help inhibit the growth of mildew, moss or mold therein.
What Could've Been Better?
Although this gutter guard works perfectly to seal out most obstructions from your gutter systems, it may not be so effective in reducing ice dams. Small pieces of snow accumulating in the gutters may cause substantial damage. So, you will have to resort to other protective measures for keeping your gutter systems clean during winter.
Pros
Creates dual channels to let water pass through

Fits both K-style and round-style gutters

Always stays in place

Prevents breeding of mosquitoes in gutters
Cons
May not be effective in reducing ice dams
If durability is a major lookout for you, this product from Rain Gutter is another great option to go for. It also offers a quite efficient performance by maintaining the right water flow through your gutter system. You get a set of 8 guards in the package, each of which are 4' long.
Why Did We Like It?
As we mentioned earlier, this product stands out for its high durability compared to most other gutter guards available out there. The superior-quality polyurethane (PU) foam material of this guard not only blocks leaves and debris most effectively but is much more resistant to most rough weather conditions. Also, note that this material has longer lifespan than the common PU foam used to make most other gutter filter inserts.
Further, its foam material also doesn't shrink with time unlike that of the average gutter guards. Also, it is wide enough to fit perfectly into your existing K-style gutter system, with its high-quality soft material maintaining normal water flow all through.
Additionally, the guard protects gutters from being inhabited by insects such as mosquitoes by not allowing any stagnant water to clog the gutters.
What Could've Been Better?
Although we were more than satisfied with the performance of the product, there is one flaw that we would like to point out. And that's with regard to the UV protection offered by it. We observed that their efficiency got affected due to being exposed to direct sunlight during many summers.
Pros
Lifespan longer than common PU foam products

Doesn't shrink with time

Always maintains normal water flow

Prevents breeding of mosquitoes
Cons
UV protection not efficient enough
This advanced product from Nie Zle provides ultimate protection to your gutter systems, giving you the much desired peace of mind. Each box of the product consists of 12 3-feet sections plus 3 tubes of Ultraseal adhesive and 24 6" seam supports for its installation. Note that it also comes with a lifetime warranty, which is rarely offered for gutter guards.
Why Did We Like It?
Straight off the bat, we were impressed by its superior woven technology which is characteristic to all Flo-Free products. It allows the gutter to air dry naturally after every spell of rain, ensuring that no stagnant water is present therein. Also, it allows sunlight to shine through the gutters, ensuring that they always stay dry.
Further, the ¾" thick industrial-strength nylon material of the guard gives it absolute durability and also makes sure that it never shrinks in size. Plus, you can also eliminate ice dams that are caused by snow build-up during extreme winter conditions.
Besides, this Flo-Free gutter guard doesn't affect the roof shingles and promotes free flow of rainwater through the entire mouth of the gutter system. What's more, this guard fits completely into 5-5.5" gutters without attaching to the roof shingle, thereby preserving its warranty.
What Could've Been Better?
This product works wonderfully to prevent all kinds of obstructions in your gutter system. However, it is a more expensive option than many products available out there. Also, it does not fit into a 6-inch gutter system properly, so the gap between the roofing and the foam might trap leaves.
Pros
Ensures there is no stagnant water in gutters

Offers absolute durability

Helps to eliminate ice dams

Doesn't affect roof shingles
Cons
May not be ideal for a 6" gutter system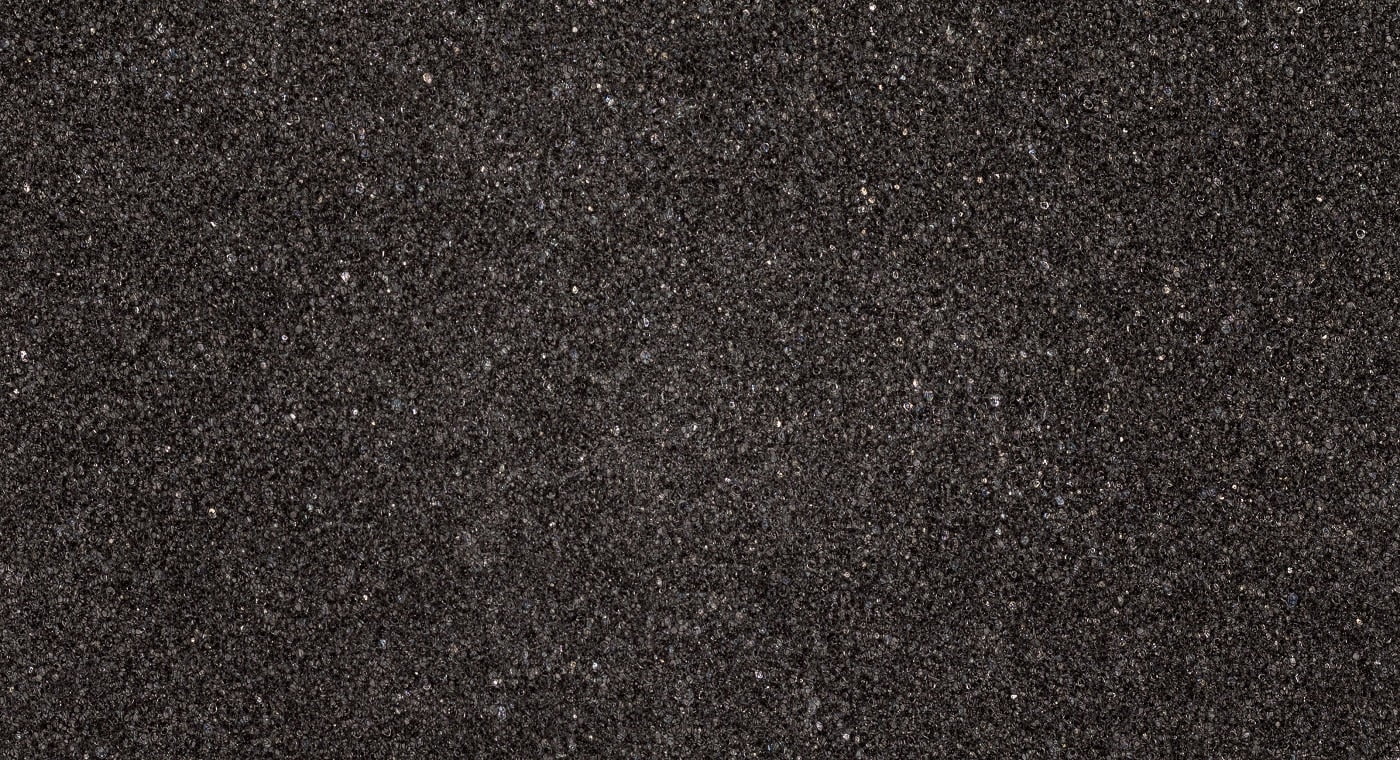 Foam Gutter Guard Buyer's Guide
Purchasing the right foam gutter guard for your gutter system is not a problem if you follow the right approach. Keeping in mind some essential factors is necessary before moving on to choose the ideal product. That's because making a hasty decision would not solve the problem and might even make it worse.
So, here are two key points to consider for buying an ideal foam gutter guard.
The Gutter Width
You must know the width of your gutter system before you move on to buy a guard for it. That's because different products are designed to fit into gutters with different width. While a narrower guard will result in a gap within the roof and the foam, a wider one cannot be inserted at all. So, while going through the details of a particular product, be sure to check the width for which it is suitable.
Material
This is another essential factor when it comes to choosing an ideal foam gutter guard. All kinds of foam don't offer the same durability and efficiency. Hence, you should make sure you check the foam material of each of the products that you consider. Note that nylon, silicone, and high-quality Polyurethane (PU) foam are some of the more suitable materials for foam gutter guards.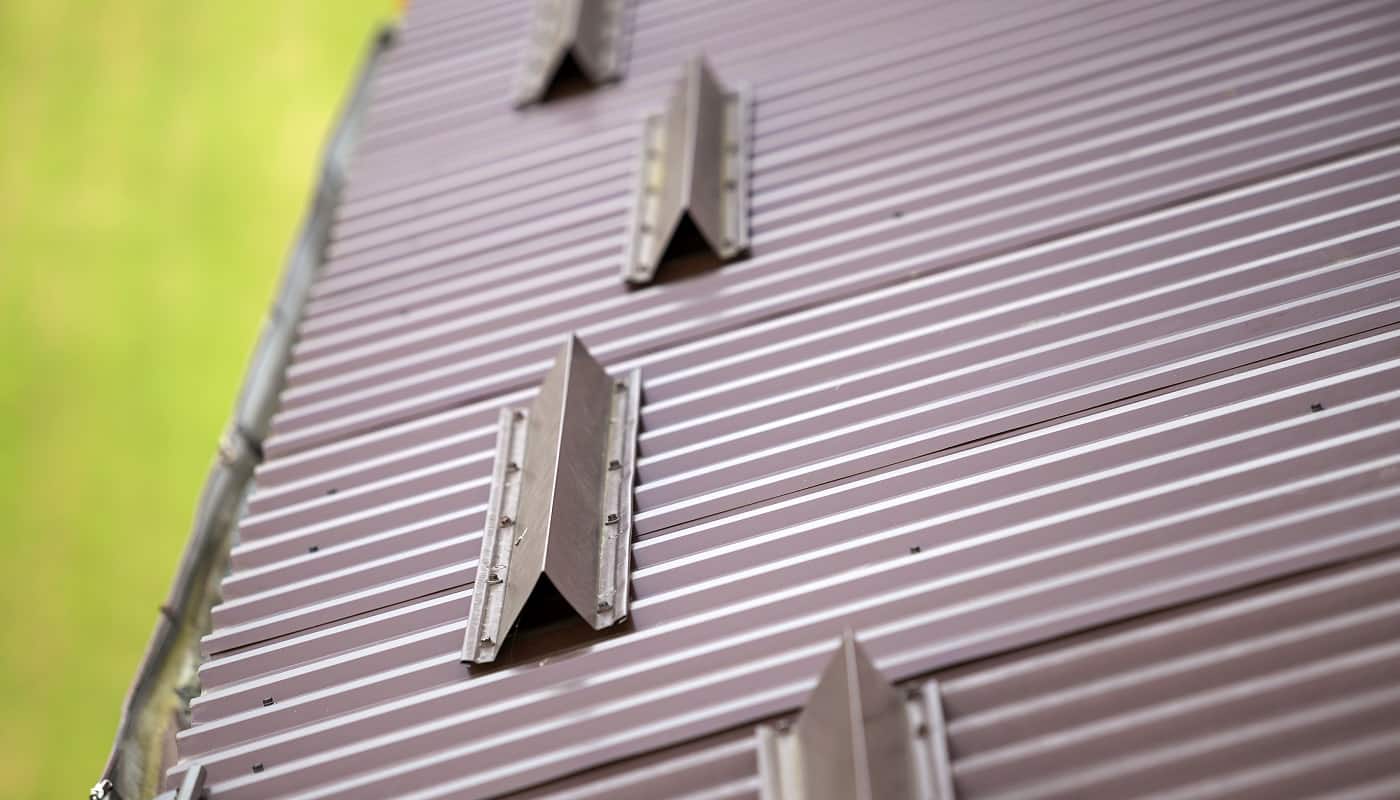 Verdict
With this, we come to the end of this guide and we hope it will be easier for you to choose the best foam gutter guard now.
But before we sign off, we would like to recap our favorites from the list. In case you are looking for a high-performing product which is also budget-friendly, we suggest you to go for the AllOut Pro Foam Gutter Filter Insert.
On the other hand, the Flo-Free Gutter Guard from Nie Zle will be a great choice if you wouldn't mind spending a bit more on a reliable product.
Let us know whether you agree with our verdict in the comments section below.
Till next time! Adios!
Related Articles
23 Hip Roof Types & Styles for Your Future Home
Learn About the 20 Most Popular Roof Types for Your Future Home
What is the Mansard Roof, Advantages and Disadvantages Sheltered
6 Eco-Friendly Roofing Materials and Why You Need Them
How To Clean Gutter Guards Efficiently
Shur Flo Gutter Review | All You Need to Know
EasyOn Gutter Guard Review 101 | All You Need to Know
9 Best Micro Mesh Gutter Guard Today | Buyer's Guide
13 Best Gutter Guards For Pine Needles [Buyer's Guide]
11 Best Gutter Guards for a Low Maintenance Home
23 Extraordinary Beautiful Ways to Repurpose Rain Gutters in Your Household