One of the vital components of your home is the gutter, which is also one of the most neglected.
While you may invest heavily in other aspects of your home, we suggest you don't compromise with the gutters. In that regard, one of the top products for you to try out is the Shur Flo Gutter, which comes with a state-of-the-art design.
But considering the many top-notch units available, you might be confused if Shur Flo is the right choice. To help you, we've narrowed down our argument into individual sections to highlight the critical components and ensure that you can make an informed decision.
We talk about various aspects from the durability to its patented filtration system, all of which contributes to its exceptional performance. Moreover, it's suitable for different climates and situations to offer much-needed reliability.
So, let's not waste any more time and get down to the details.
Shur Flo Gutter Review
Why Buy This Product?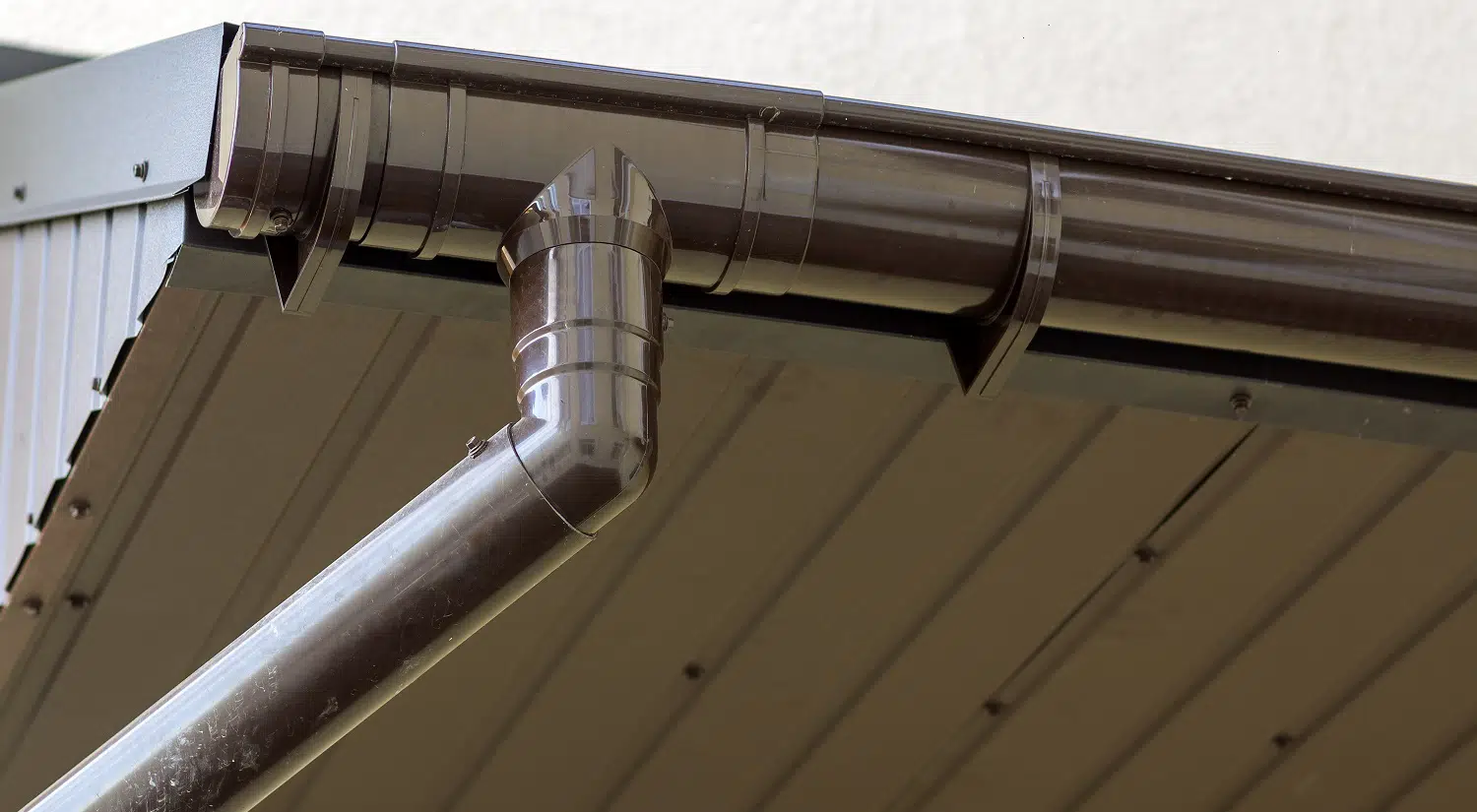 Let's begin with the good points and what essential facets make the Shur Flo Gutter stand out. There are several critical features that we've highlighted below to provide a clear idea of the model.
Patented Perf-Flow Filtration System
We start with the most crucial aspect of the product: the patented perf-flow filtration system. Like most gutters, it prevents the system from clogging, but it tops other brands when it comes to efficiency. We loved the exceptional performance you're guaranteed to get, thanks to the innovative design.
The designers have added a panel system for the gutter to ensure that it covers the entry point while maintaining the structure at ground level. The panels also have an X-wave pattern to enhance ventilation, thanks to the numerous tiny holes lining the body.
For those of you who are worried, let us tell you that it's incredibly useful to stop twigs, leaves, snow, and other objects from falling in. As a result, the gutter is well protected, and even if you can't clean it up, the ventilation system allows water to seep through unhindered.
You'll notice that rainwater gets a clear passage irrespective of what's on the surface. Moreover, there's another benefit of the perforated holes, allowing air to blow in from above and below. It helps to blow away the debris and keeps the structure clean, making it low maintenance.
Sturdy Construction
For the gutter to produce fantastic output, it's natural that it must last a long time. Likewise, the Shur Flo Gutter comes in a high temper aluminum construction to withstand natural elements and deliver a power-packed performance. It protects against stuff that may fall into the gutter along with the objects flowing through it.
The last thing you need is for the structure to burst, and in that regard, the durable nature complements the other functions. Moreover, you get to choose the width of your unit – 5-inch or 6-inch – while the machine screws ensure that it stays in place irrespective of unpredictable weather conditions.
You can choose the color as well, which plays a vital part in making the unit rust-resistant. Therefore, it's the perfect product to have if you experience frequent rainy or snowy conditions.
What we particularly liked is the attention to detail, which allows the gutter to control heavy run-off. It redirects the debris-laden water away from your home, permitting you to keep your house nice and dry.
People who live close to nature or find themselves surrounded by trees will love all it offers, given its incredible load-bearing capacity. However, despite having a sturdy build, it's not difficult to move around, which comes in handy during installation.
So, let's discuss that next.
Easy Installation
Straight off the bat, a tool must have all the components to ensure that you get through the installation without any hassle. Similarly, the Shur Flo Gutter is the ideal unit for first-timers or DIY professionals, and you won't need to spend additional money to call for help.
The only caveat is that it takes considerable time, but with a little patience, you can get it done. Furthermore, it comes with three different versions to cater to most types of situations. If you're worried about the clearance or causing damage to your roof shingles, try the step-down version.
It's ideal for gutters that need speed-screw or quick-screw hangers, and you can install the panels over the hangers for sufficient clearance. Moreover, it comes with relevant instructions, which detail the steps in an uncomplicated manner, thereby making it highly convenient.
We recommend that you don't rush but instead focus on being thorough. One way to check whether you've followed the procedure correctly is to see if it forms a snug fit with the roofline. Besides, even if you've got a gutter, the Shur Flo model can be effectively attached without damaging the existing structure.
Affordable
Next, we come to the price, and you'll be pleased to know it's a highly affordable unit that falls within most budgets. Bearing in mind the incredible features, the manufacturers have done well to keep it within reasonable limits, leading to its popularity.
You can purchase the guards in individual pieces measuring 4 feet, making it ideal for cutting it down to size. Consequently, it's customizable, and you won't have to make any further expenditures. We suggest you buy in bundles of 50, which proves highly convenient and lowers the cost.
It's important to remember that you may have to purchase from private dealers, meaning the cost might vary. However, the average price is around $1 per linear foot, so keep that in mind when making your purchase. Moreover, all the components, such as coloring screws and hangers, are included with the unit to reduce overall expenditure.
Warranty
Finally, you get an extended warranty spanning 20 to 25 years, which covers the entire lifespan of the model. It highlights the exceptional quality on offer, and the company quickly solves any problem related to performance, durability, or rusting.
Interestingly, even if you change your property, the warranty is transferable, meaning the new owners will reap the rewards. There's no cause for concern, and it is the excellent reliability that has endeared the Shur Flo Gutter to users.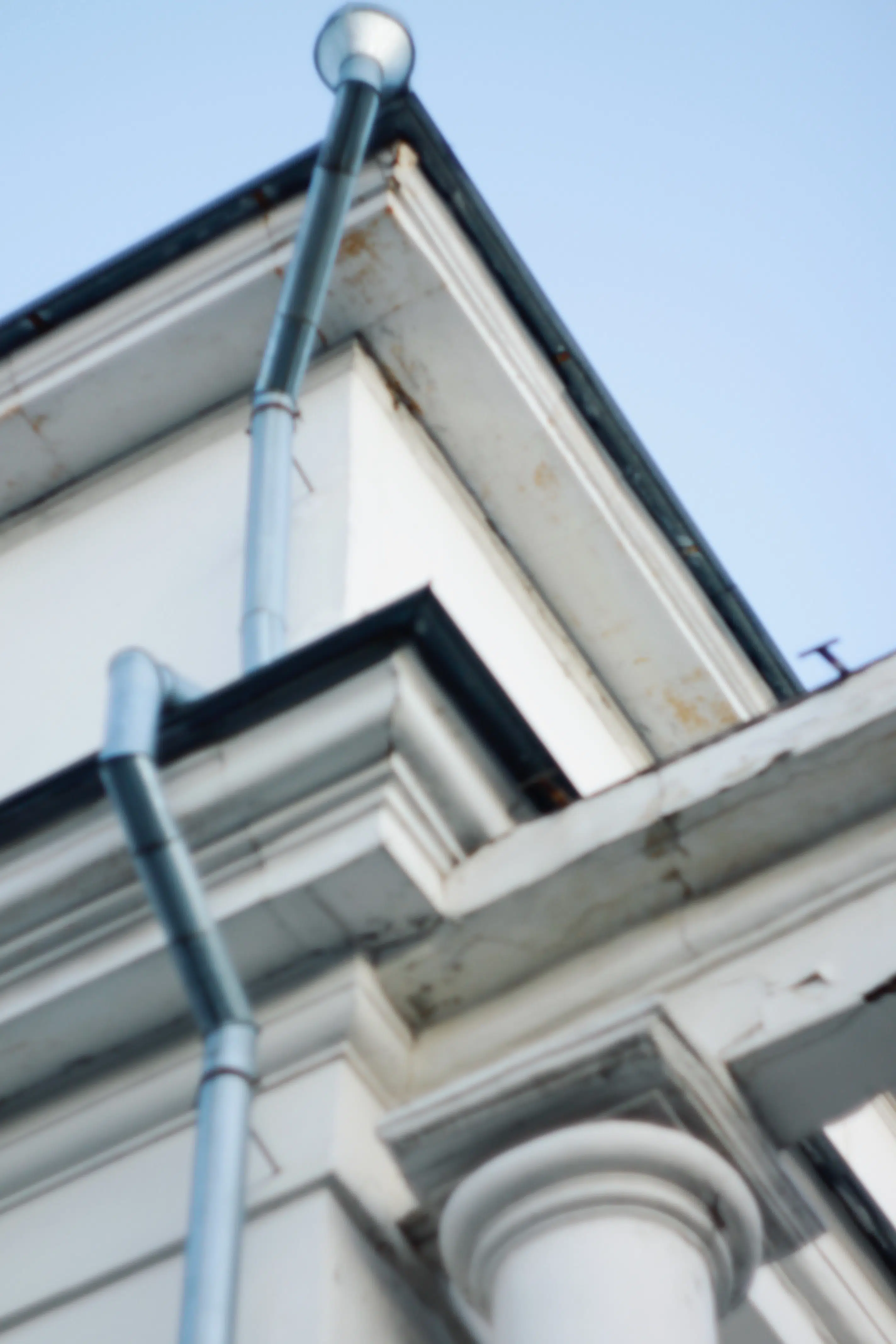 What Could've Been Better?
For all that's good, there are a few downsides to the unit. Firstly, the design of the Step-down model keeps the roof shingles intact, but it also leads to a lot of debris gathering.
While most leaves and twigs can be blown away, some materials may get stuck under the ridges. It's not a significant issue, but you'll need to spend a little longer than usual to get it cleaned. Secondly, the designers have made the mistake of not including additional screws, which is an inconvenience.
You need to be very careful lest you lose one, meaning the installation will be incomplete. Therefore, you'll have to go out and purchase a similar type of screw, which isn't easy. Meanwhile, the soft side of the guard needs to be trimmed to match the front edge of the product.
Pros
Patented Perf-Flow Filtration System for easy cleaning

Affordable option complemented by the excellent warranty

X-wave panel design with high temper aluminum construction

You get to choose from numerous colors

It can handle most weather conditions
Cons
There are no extra screws

The soft side of the gutter guard doesn't match the front edge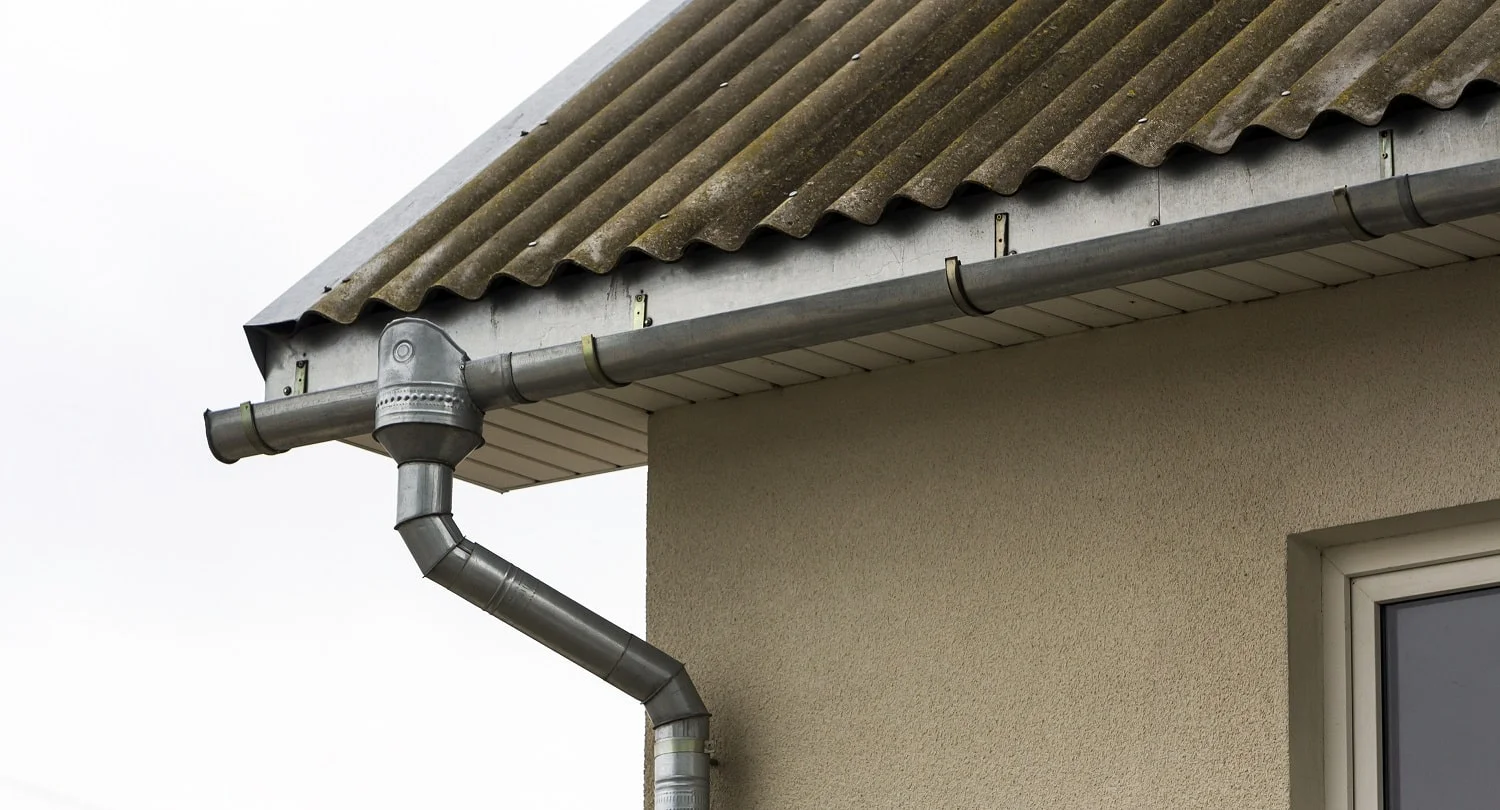 Shur Flo Gutter Buyer's Guide
Before you venture into the market, we would like to give you a couple of pointers to help you pick the right unit. The Shur Flo Gutter has many components that could make it difficult for you to distinguish between it and other top products.
We are here to discuss the essential aspects of the model apart from the advantages based on which we have formulated our list. A piece of knowledge about these functions will place you in good stead and help you make an informed choice.
Durability
Your tool must be durable to handle the wear and tear of daily use. As a gutter guard, it will have to deal with all types of tasks, from blocking debris to guaranteeing smooth water flow. It shouldn't be any surprise that only quality materials must be used for construction to ensure it doesn't break down.
Buying any merchandise is an investment, and so you cannot afford to spend time or money ever so often on a new one. You must enjoy both the product and the components that come with it for a long time.
In that regard, the manufacturers cannot afford to make any compromises. So, just having a steel or metal construction is not enough. It must be rust-resistant as well to deliver faultless output.
Ease of Use
The Shur Flo Gutter comes in various sizes to handle an array of tasks, but that shouldn't mean the designers have to compromise with user-friendliness. The primary objective of the unit is to reduce your workload, and therefore you must be able to employ it effectively to get the best results.
All the components and functions must be understandable, almost at a glance. You should know what each part does rather than pondering over how to get it right. Plus, the installation process and the disassembly must be written clearly to ensure that it is uncomplicated.
There is no point in having a plethora of functions if the users find it challenging to use. Rather any good model must keep the basics right and then add the necessary features to deliver a better performance.
Environment
The area in which you live plays a vital role in determining the model you choose to purchase. In that regard, the Shur Flo Gutter stands out because of its versatile nature and ability to handle various conditions.
While choosing a gutter, you mustn't focus on the drainage but preferably on the debris that the channel will have to deal with. If it can handle the objects falling into the drainpipe, it'll automatically provide a much more efficient drainage system.
You need to look for an all-around unit that first and foremost stops stuff from falling in. However, on the off chance that some debris does manage to get through, it must withstand the extra weight and provide a safe passage.
It should be able to provide a secure exit point so that your home remains dry. As a result, the perforated design of the Shur Flo Gutter comes in handy, leading to a positive response.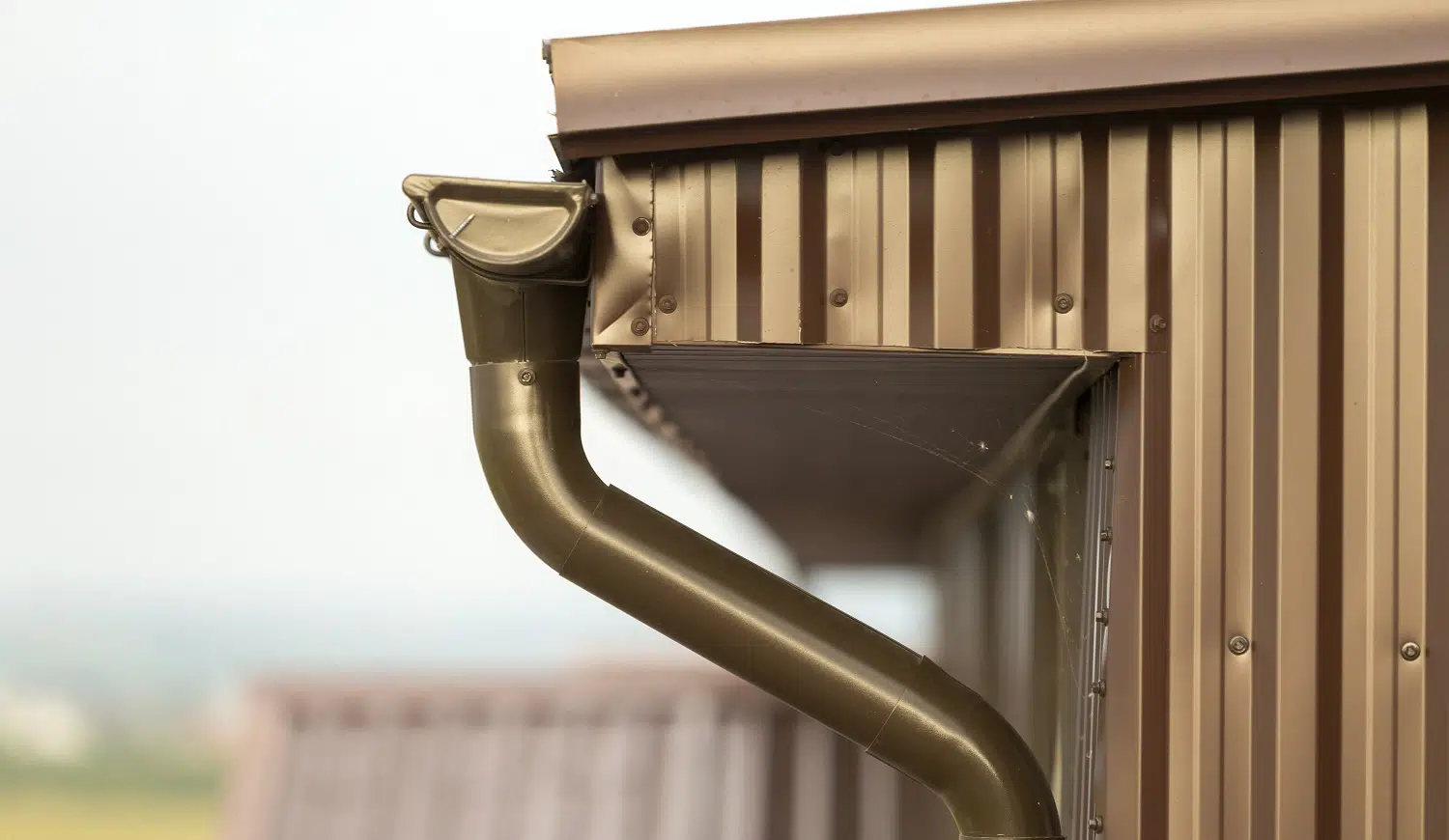 Shur Flo Gutter Verdict
We've reached the end of our guide, and hopefully, you've got a better idea regarding the Shur Flo Gutter.
To clear any lingering doubts about the performance, we've decided to assist you a bit more before signing off. Please remember to scan the area around your house to get a better idea of the prevalent conditions.
Next, compare the different situations you're likely to encounter and check whether the gutter has the features to take care of the issues. As long as you do that. you won't be disappointed.
That's all for now. Take care and see you soon.
Related Articles
23 Hip Roof Types & Styles for Your Future Home
Learn About the 20 Most Popular Roof Types for Your Future Home
What is the Mansard Roof, Advantages and Disadvantages Sheltered
6 Eco-Friendly Roofing Materials and Why You Need Them
How To Clean Gutter Guards Efficiently
EasyOn Gutter Guard Review 101
9 Best Micro Mesh Gutter Guard
13 Best Gutter Guards For Pine Needles
23 Extraordinary Beautiful Ways to Repurpose Rain Gutters in Your Household