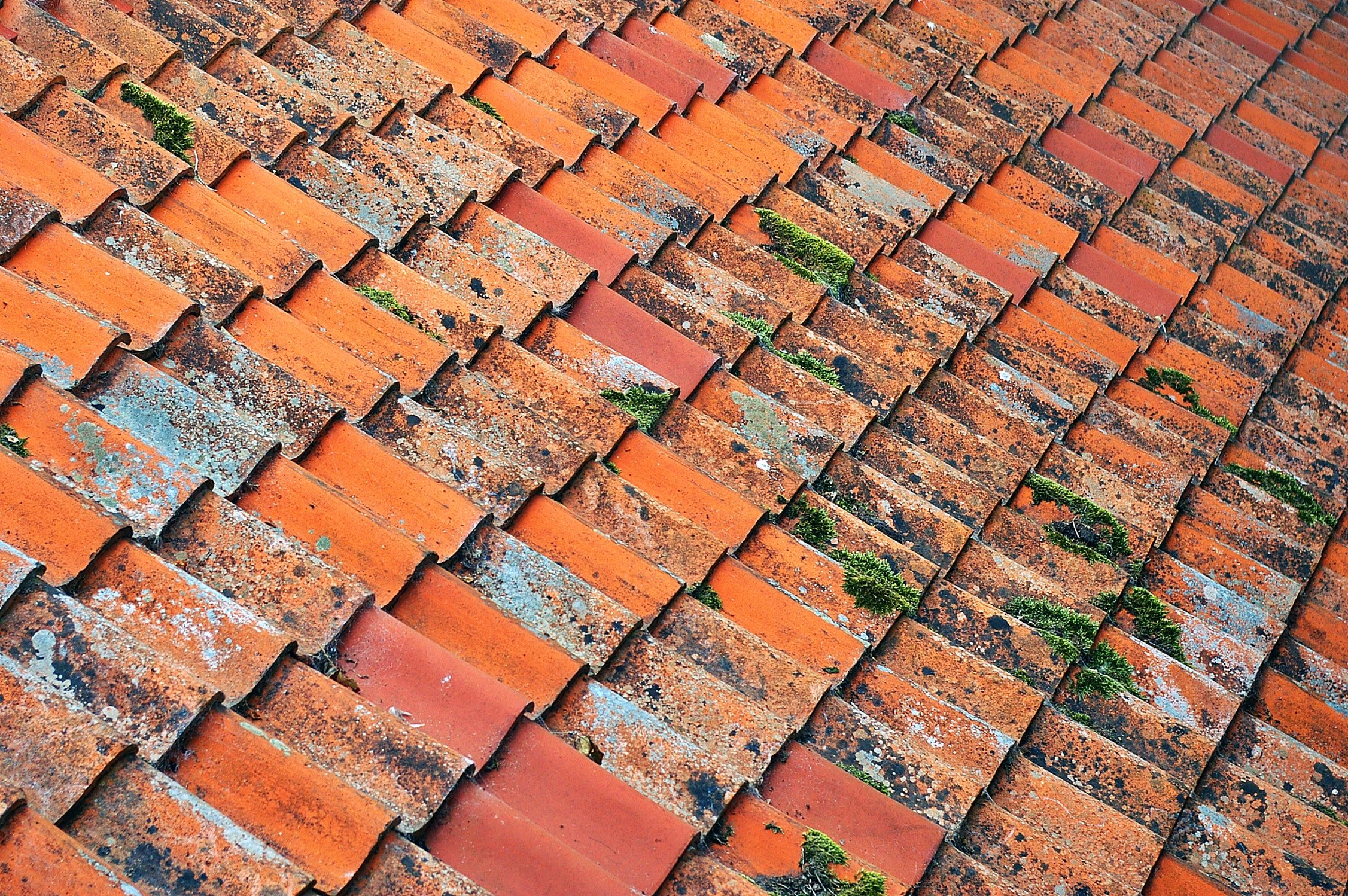 What's better than knowing that your home is shielded with an environment-friendly roof?
Most of the common eco-friendly roofs today are constructed from metal, wood, clay tiles, and recycled shingles which are made from any one of these: wood, rubber, and plastic.
For today's article, we shall include 6 of the best eco-friendly materials for roofing and we will also go through the reasons about why you will need these eco-friendly roofs for your home.
So why are eco-friendly roofs more preferable to other types of roofing systems?
These days, everybody is rushing towards installing such roofs for their homes because:
They save up your energy consumption

They contribute to a healthier ecosystem

Most of them are accessible and affordable.
Also, some of these roofs are water-resistant, fire-resistant, and highly durable.
Eco-Friendly Roofing Materials
Solar Panels
Solar panels, also known as solar shingles, are the most trendy roofing systems currently.
This type of roofing is one of the top eco-friendly roofing options today due to its exceptional abilities to cut down electricity bills.
However, solar panels alone do not form your whole roof. They need to have a support to sit on. That is why, before getting started with solar panels, having a strong and proper roof is required.
But the benefits that you'll get with solar panels are countless. Not only do they save electricity, but they also do not emit wastes and harmful substances to generate electricity, nor do they contribute to air pollution.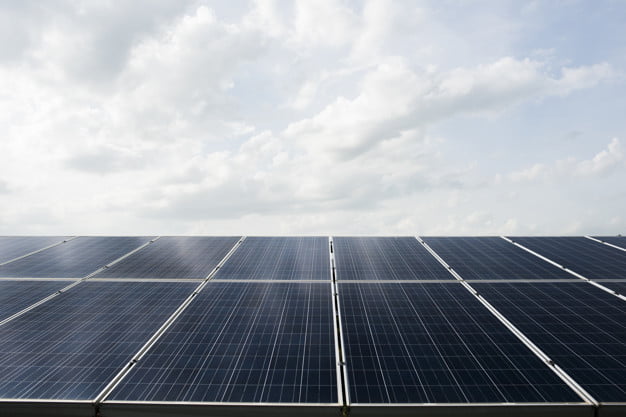 Moreover, unlike other power plants, they need little or no steam at all to generate electricity; only sunlight. That makes them highly beneficial for the environment as well as your household too.
Solar panels by themselves are quite affordable, hence, they have become so popular and accessible to everyone. And the installation cost varies from one roof to another.
Although the cost of getting solar panels installed differs from roof to roof, the whole process is still quite expensive as compared to other roofing systems. And this is not advisable if you are planning to shift sooner rather than later. It would only be a waste of money if you are temporarily staying in your current home.
Recycled Shingles
Shingles used for roofing have been around for quite a long time.
Asphalt shingles used to be the most popular options  – the type which are used on roads – because of their durability. They are also water-resistant, very cheap, and easy to install.
However, asphalt roof shingles pose a threat to the environment because they're petroleum-based and emit dangerous fumes when recycled.  
And that is where eco-friendly roof shingles come in. Some of the common eco-friendly shingles are clay tile, slate tile, concrete tiles, wood, rubber, and metal.
The price of recycled shingles varies according to the types. However, almost all shingles are affordable, except for wood shingles which are comparably more costly.
Slate Tiles
This type of roofing is nothing new as it has been around for many years.
There are two types of slate tiles: hard and soft. Hard slates are mostly colored while soft slates are mostly black.
Depending on the type, roofs made of slate tiles are known for being highly durable because they last for a very long time – even for a lifetime!
Besides the incredible beauty that they add to your home, they are easily interchangeable when one breaks and causes leakage.
But the overall installation is to be done by a professional because these are very heavy and thick tiles.
If you are planning to have a beautiful and long-lasting roof, this might just be the right option for you.
Clay Tiles
Similar to slate tiles are the clay tiles used for roofing. There are a few differences, however.
Clay tiles don't last as long as slate tiles would. They probably will last only for some years, say, 50 years tops. But clay materials are very eco-friendly, whatsoever.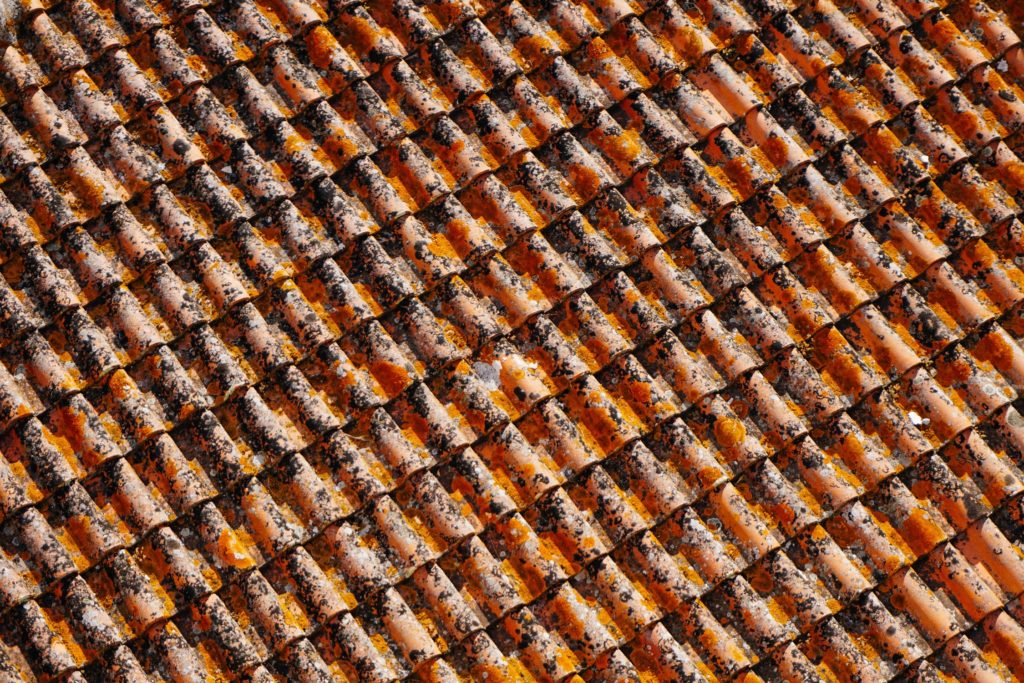 Moreover, with clay tiles, you don't get a lot of color variations, except for earth tones like orange, yellow, brown, and white. But some people like the simplicity these colors portray.
Clay tiles are fire-resistant as well as robust against strong winds. Also, insects have no chance.  They are also quite heavy and need experts for installing them.
Concrete Tiles
A concrete tile is a product of water, sand, and cement which makes it environmentally friendly.
Concrete tiles provide the home with a cool sense of comfort. This helps reduce the use of air conditioners during the summers. Plus, it is also a cheap option if you are on a budget for roofing.
No doubt that the manufacturing part of concrete tiles involves releasing harmful agents for our environment. And to be honest, it's mostly the same with many manufacturing processes as well. However, what is worth it is the end result you get when finally using the tiles.
Note: Some people have experienced concrete tiles to be fragile to harsh weathers while some find that they have a high level of endurance. The reason for such a difference may be due to the mixture or the type of cement/sand used.
For concrete tiles to last longer, the cement and sand used must be well refined and the structure of the tiles should be condensed enough that rainwater cannot penetrate easily.
Wood Shingles/Wood Shakes
Wood shingles are generally made from recycled cedar shakes. But there are those which are made from other wood varieties as well.
However, cedarwood shingles are the most preferable because they repel insects and resist water/moisture due to the natural oils present in them.
To put it out there, wood shingles are mostly used for high-end houses and they require frequent or regular maintenance. But, they do give houses an expensive look.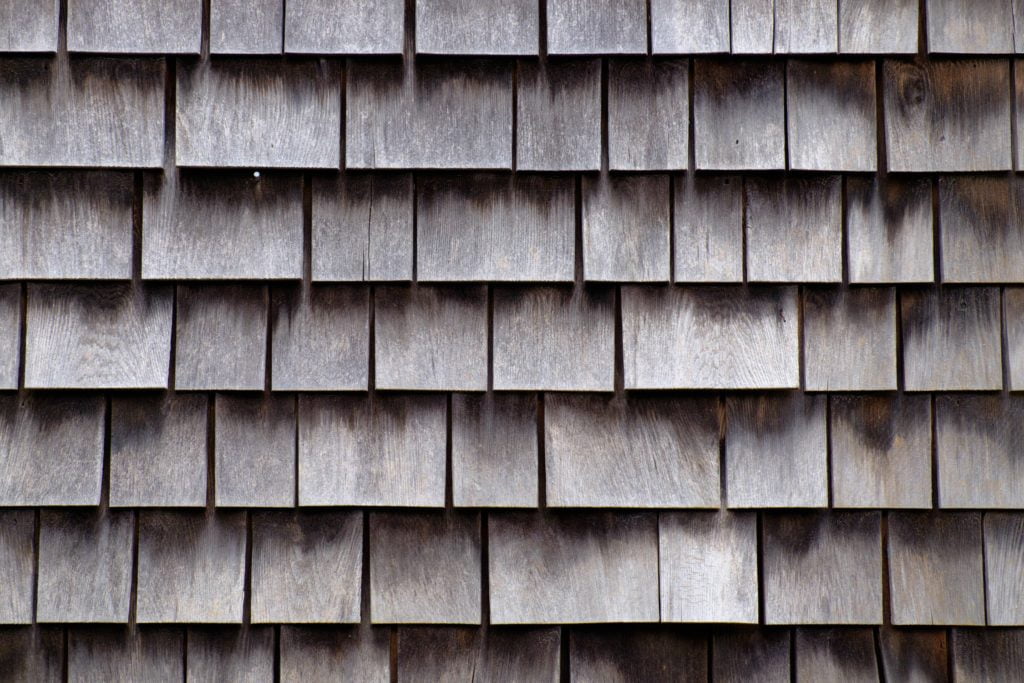 Moreover, they have high endurance against harsh weathers or elements and they have natural insulation which can help cut down the electricity bill.
Wood shakes are very similar to shingles. The only difference is how they are crafted.
While shingles are sawed, shakes are made by hand-splitting them from the main piece of log.
There is also a difference in the structure. With wood shakes, you will clearly see that one end is thicker than the other. This is the side which should be visible when laid down for roofing.
This option is perfect if you like the beauty and traditional look of wood for your place.
As we have mentioned about wood roofing, the problem with it lies in the price tag – It can be too expensive for some people. It is also inflammable and needs to be renewed/changed only after a few years.
Rubber Roofing
Rubber shingles are constructed from recycled tires which are mixed with sawdust and crushed slates. They are very affordable if compared to traditional shingles.
Roofs made from rubber shingles tend to last for quite a long time because they have high resistance against water and other harsh elements, except for fire. On top of that, they can be installed easily without requiring a lot of maintenance as regular asphalt shingles do.
There are more plus points to rubber shingles, though. Because these are properly formulated, and it's unlikely for them to bend – like normal rubber would, under the scorching sun. They are also crack-free which prevents leakage for years to come.
So if you are someone who is extra conscious about harsh weather conditions, a rubber roof is something that you might consider looking into.
Metal Shingles
Metal shingles are one of the best choices when it comes to roofing.
During rainy days, the noise from metal shingles may be too loud to bear. A solution for this is to layer your ceiling with insulation or install an underlayment mat.
Metal is long-lasting and is not susceptible to damages caused by insects/pests. On top of that, it provides great protection from harsh weathers.
If you want to consider this option without having to worry about roof noises during rainy and windy seasons, we suggest hiring a team of experts to get it installed correctly.
White Roof
As the name suggests, a white roof can be of any material except that the paint must be white or other light colors. It is also commonly known as "cool roof".
The reason it falls within this category is because of the color.
As you probably must have heard, light colors reflect sun rays rather than absorbing them as darker shades do.
That is why it is eco-friendly as your house will comparably be much cooler on the inside with a white roof on it. Therefore, you do not have to spend all that money on paying electricity bills for using too much AC.
Living Roof or Green Roof
The living roof which is commonly known as the green roof is the type that accommodates some vegetation on it.
What this rooftop garden does is help reduce the energy consumption of a building by absorbing the heat to itself, therefore, leaving your home cool without having to use air conditioners.
The National Research Council of Canada conducted a study which shows that about 75% of energy consumption is reduced with the use of only a six-inch green roof.
Green roofs also absorb stormwater that is expected to overflow rooftops and cause potential floods. Almost 90% of the stormwater that hits the roof will be absorbed by a green roof. That will also help the place to remain cool during hot weathers.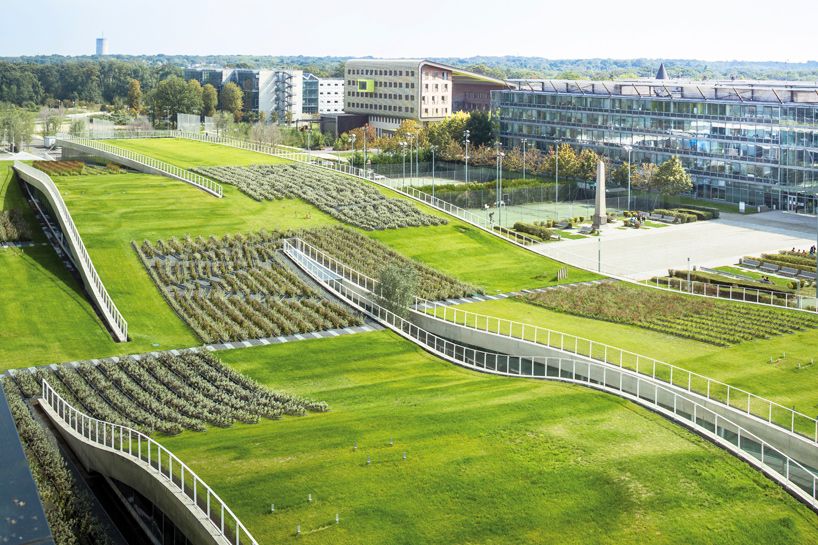 Using a green roof will literally solve half of energy consumption issues. It is a convenient and almost effortless option to make your home look more vibrant and beautiful.
Secondly, if you have no space for vegetation and gardening, this roof option will be perfect for you. It can also catch a lot of attention along the way.
Another benefit you'll get from a green roof is that it reduces what is known as the urban heat island (UHI) effect that you experience in urban areas mostly. This happens when the area becomes too congested combined with pollution which means that heat is trapped in these certain places.
Roof Overhangs
Large enough roof overhangs will help to keep the exterior fresh and clean because they protect the house from all elements, especially from rain and sun.
Deep roof overhangs are the solution to maintaining the temperature in both summers and winters.
With roof hangs, it depends on the position and direction.
If the deep roof hangs face the south, it will allow only a minimum of sunlight to enter the house and keeping it cool during summer. And in winters, the roof allows winter sunlight to pass right into the areas where they normally don't hit during summers.
According to the U.S. Department of Energy, these types of roofs are highly effective if you are located in the northern hemisphere, given that the building elements are faced south.
So these are perfect if you do not require any extra roofing materials except for the one which is an extension of your home.
Standing-seam Metal Roof
This type of roofing ensures protection, security, and durability. If you are someone who wants nothing but a good long-lasting roof, this will be the perfect choice for your home.
It holds most of the features that one would search for in a good roof. Unlike wood and other roof materials, metal roofs can last for about 40-50 years providing full protection against elements and requiring little or no maintenance at all.
We were talking earlier about white roofs and how any material would do. However, to get the best and most effective white roof, metal is the best option.
Metal roofs are not the cheapest in the market but they are one of the best roofing options to invest in.
Roof Installation
When it comes to applying shingles, there are many tools available for DIY roof installation.
However, we are not going to dwell on DIY roofing because first of all, you have to get the right tools, and getting all the necessary means is not as easy as it sounds.
Also, if you do it yourself, there is no guarantee that the roof will provide full protection, unless if you have had years of roof installing experience. Plus, these are things you will probably only use for a few times in your life so spending a lot of money on them does not make sense.
So what we would recommend is to hire a team of experts and get the job done for you. Hiring professionals will save you a lot of time and energy.
Investing in professionals to get the job done will do your home good in the long run.
Conclusion
As a quick reminder, be sure to think of the advantages and disadvantages before you choose the right roof for your place. After all, you will have to live "under" that decision for a long period of time.
So we hope you find the best eco-friendly roofing option to go with your home and preferences.
And with that, we'll wrap up today's article. So, until next time!
Good luck!
Related Articles
23 Hip Roof Types & Styles for Your Future Home
Learn About the 20 Most Popular Roof Types for Your Future Home
What is the Mansard Roof, Advantages and Disadvantages Sheltered
How To Clean Gutter Guards Efficiently
Shur Flo Gutter Review | All You Need to Know
EasyOn Gutter Guard Review 101 | All You Need to Know
5 Best Foam Gutter Guard [Reviewed & Buyer's Guide]
9 Best Micro Mesh Gutter Guard Today | Buyer's Guide
13 Best Gutter Guards For Pine Needles [Buyer's Guide]
23 Extraordinary Beautiful Ways to Repurpose Rain Gutters in Your Household