Paying extra attention to your flooring is vital if you plan on remodeling your house. However, they take a lot of punishment, which means that they need that extra eye to get them just right to your needs. This is what gives them the strength to stay strong for a long time. But that doesn't mean that you have to choose something ugly. You'll be pleased to know that there are a plethora of options when you're choosing to change your flooring.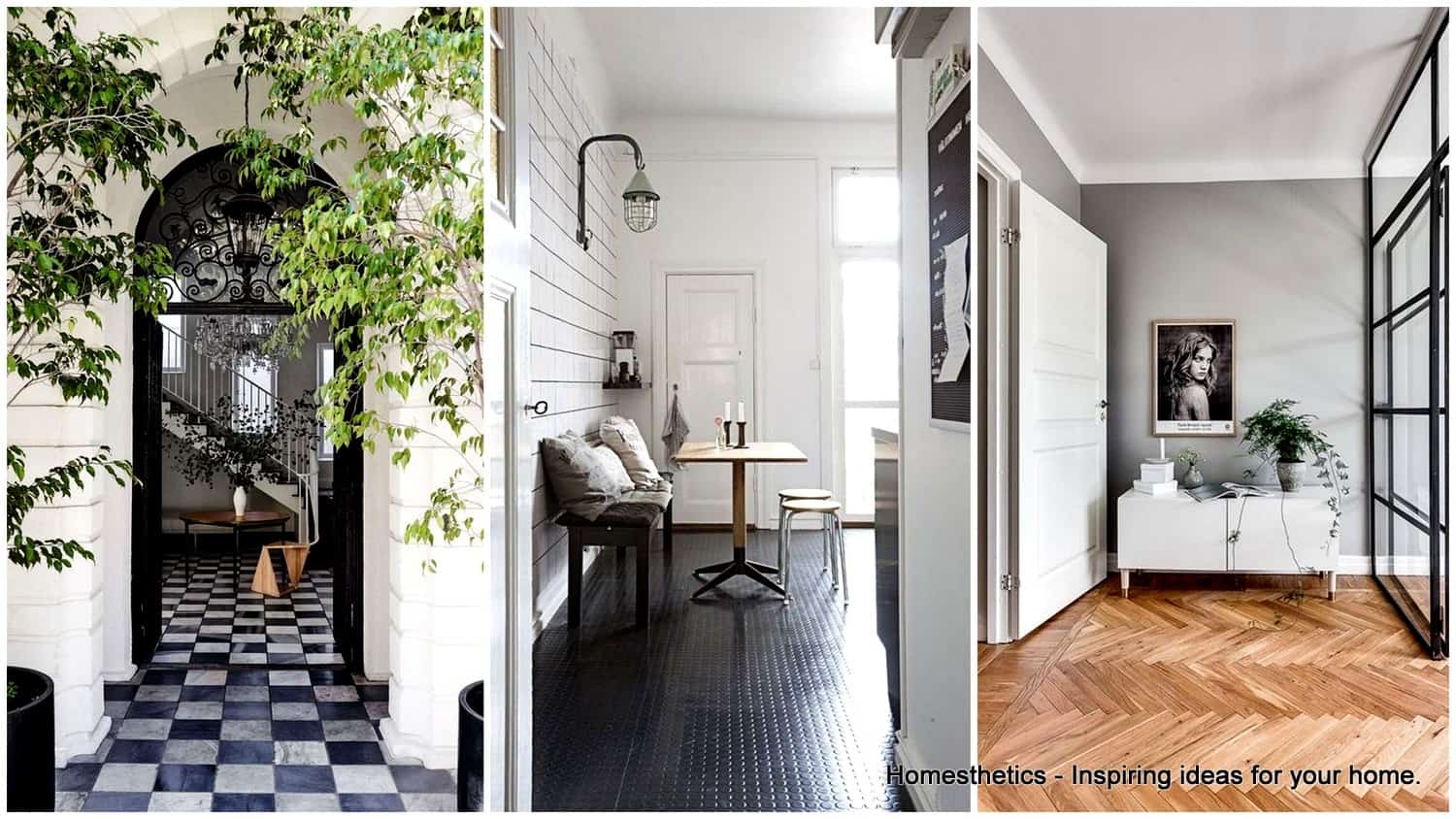 Here are 21 amazing flooring options that you should look into when you're redoing your flooring.
Types of Flooring and Flooring Options
1. Tile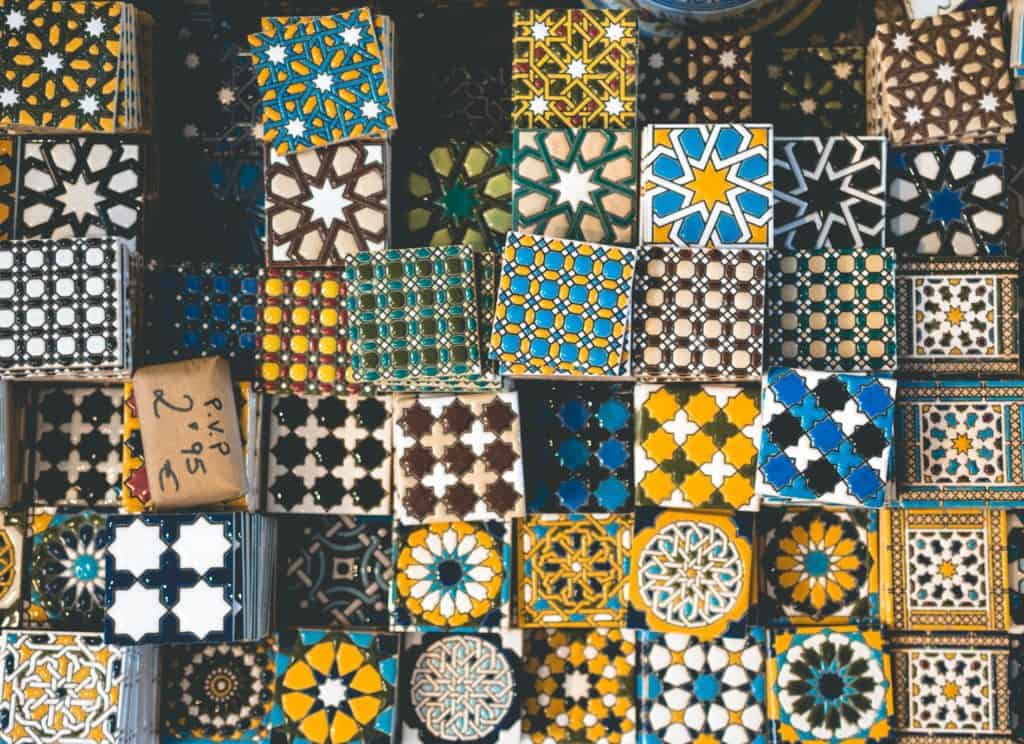 Tile flooring is a popular choice among many and for a good reason. It's one of the cheapest options available when it comes to flooring. It also comes in a variety of colors and patterns, making it very useful to match the decor that you've planned for your home.
But keep in mind that the tile flooring can get rather cold in the winter, and it's expensive to install tile warmers. But among other high-maintenance carpets, this is one of the best options that you can consider.
2. Carpet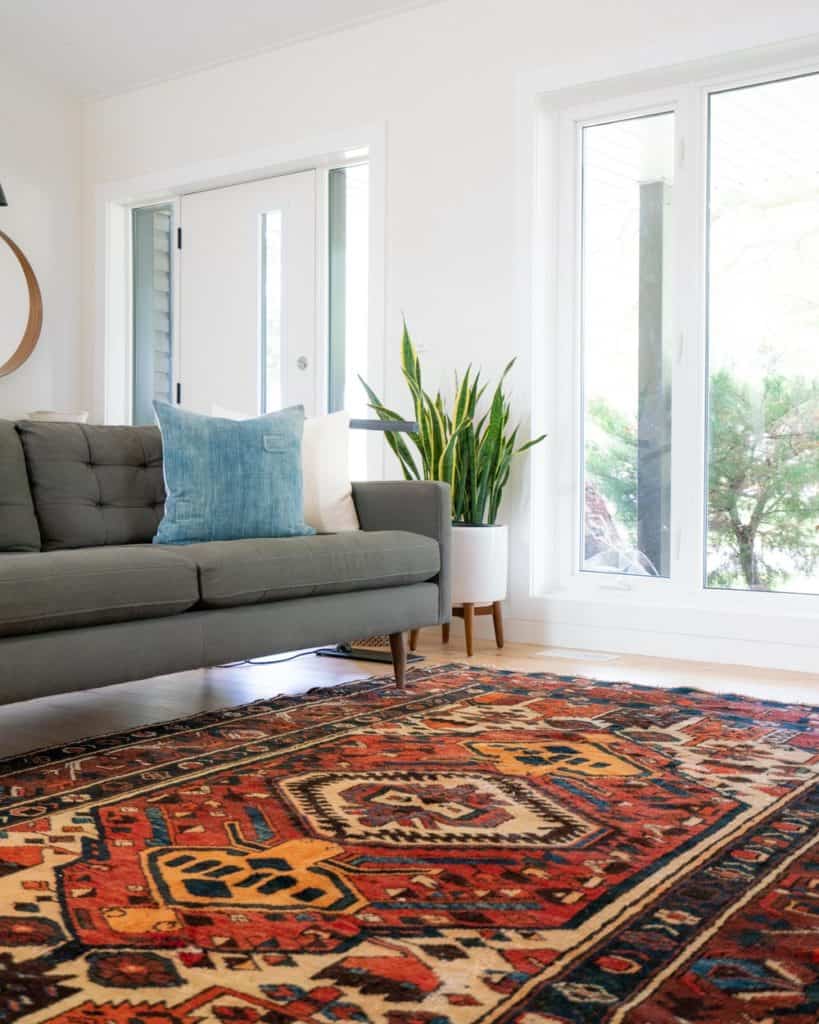 Carpet is a fantastic flooring choice for those who appreciate a soft, cozy feel underfoot. With its numerous color options, it can seamlessly complement any décor style you have in mind. Additionally, carpet flooring provides effective sound insulation, reducing noise transmission and creating a quieter atmosphere.
Maintaining a carpeted floor is relatively simple, as periodic vacuuming—approximately once a week—will keep it clean and fresh. One of the key advantages of carpet is its luxurious appearance, making it an appealing option for homes where you frequently entertain guests. However, keep in mind that carpet can be one of the more expensive flooring options, so it's essential to factor in your budget when making a decision.
3. Cork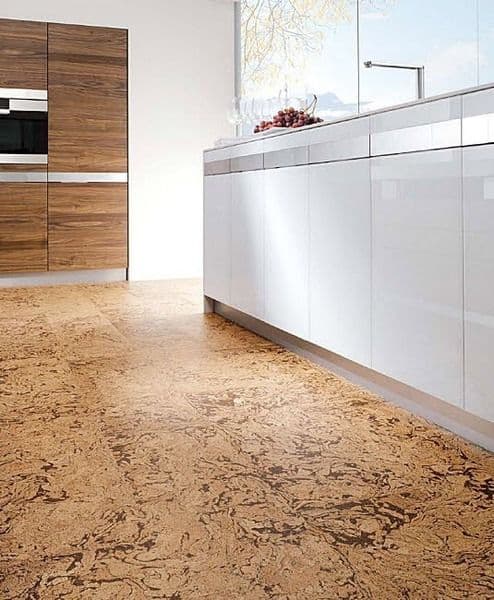 Indeed, cork is an exceptional flooring option for those who enjoy the look and feel of wood flooring. Apart from being a great insulator, keeping your feet warm and comfortable during colder months, cork flooring provides excellent sound absorption properties, making your home quieter and more peaceful.
Cork's natural anti-microbial properties help keep germs at bay, maintaining a cleaner and healthier living environment. However, it's important to note that cork's softer texture makes it prone to indentations, and its susceptibility to discoloration in sunlight may make it less suitable for sun-drenched spaces. As such, cork flooring is recommended for colder regions or rooms with limited direct sunlight exposure.
4. Penny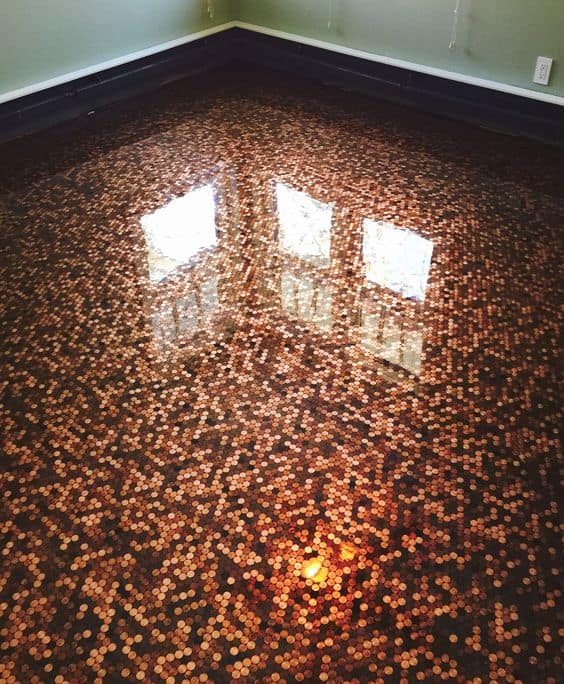 The offbeat flooring options keep getting more offbeat these days! Penny flooring is not something that we would recommend for your whole home, but it does make for an interesting addition to your game room or kitchen.
It's unique with regard to looks, and it only costs you a few pennies! Another advantage is that since it is made of pennies, it will be very durable.
The downside of this kind of flooring is that you can't do this alone, not unless you've got a ton of experience and know-how. So, hire a professional to get the job done.
5. Concrete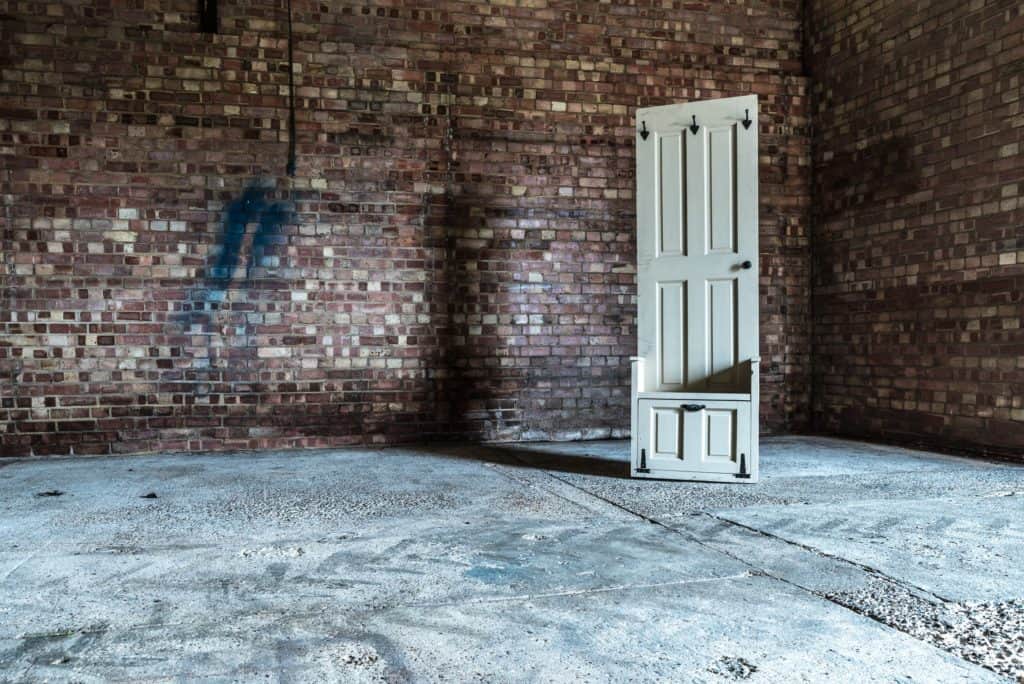 Concrete flooring is one of the more solid options. It's no-nonsense, and fully intended to be functional. It's best done by professionals, but if you have the knowledge, experience, and equipment, there's no reason why you can't do it yourself.
But just because it's concrete doesn't mean it has to be ugly. You can stain it with acid to give it a different hue or paint it to give it a completely different look. Keep in mind that concrete can get fairly cold in the winter.
6. Paper and Concrete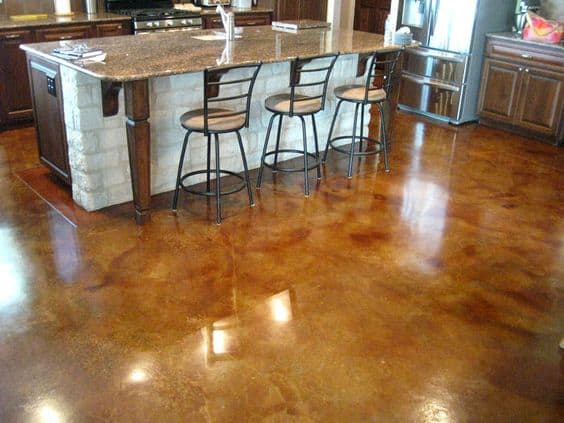 It is more of an addition to the concrete flooring method that we mentioned previously. But if you already have a concrete floor, and don't want to spend too much ripping it apart and doing something new, then it makes sense to go for this.
This is also called the "Paper Bag Floor," and it's relatively cheap and easy to do. Another advantage of this, it looks great and is easy to maintain even if it gets damaged. Paper and concrete are a combination that can also last a very long time.
7. Foam Flooring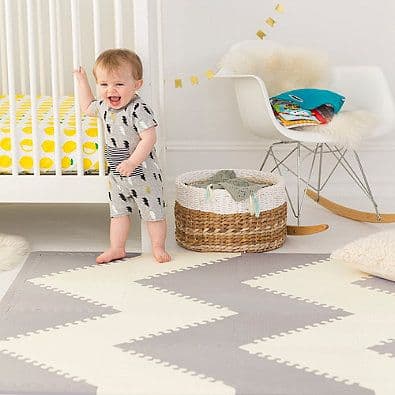 Foam isn't necessarily the first thing that comes to your mind when you're thinking about flooring options, but it's definitely a choice worth going for.
Nowadays, you can buy foam flooring in squares. They come in a ton of colors and patterns, so you aren't limited just to the bright colors that you can use for your kids' bedrooms.
The best part about this is that it feels great on your feet, is easy to maintain, and can be installed and removed quickly as well.
8. Faux Brick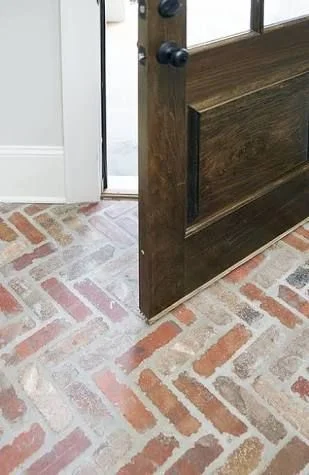 This isn't brick per se, but merely more wood. Faux brick is basically broken or discarded pieces of wood from other projects that are collected and stuck end to end to give the appearance of brick.
They're also painted in such a way as to give the appearance of bricks. You'd already have guessed that this is one of the inexpensive methods of flooring. If you're on a very tight budget for your remodeling, then it makes sense to do this. But just make sure to sand it before you start walking.
9. Vinyl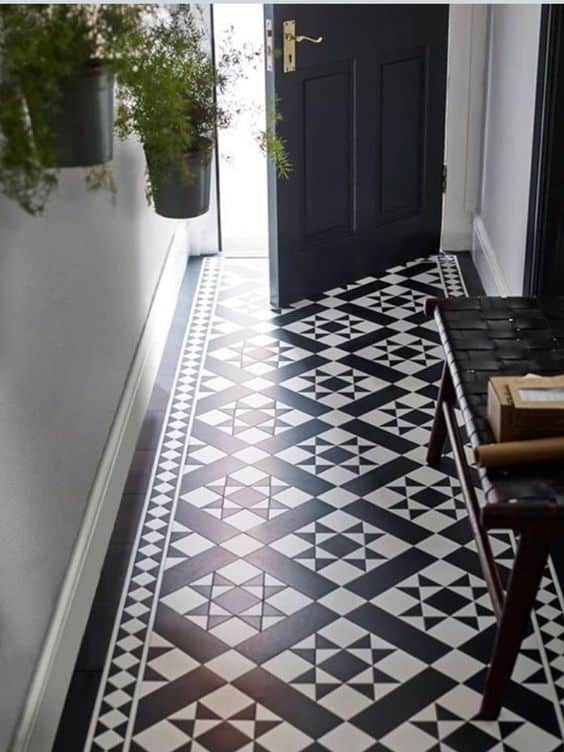 Vinyl flooring is what you'd usually find in the kitchen. It's easy to apply,  easy to maintain, but it's not very durable.
Depending on the type of vinyl you're going for, the prices will vary widely. But I wouldn't particularly advise using this as a flooring option unless you're sure that there won't be much damage happening around the house. A small dent on the vinyl can magnify into something huge very easily. But it is easy to clean and keep the look anew, so there's that.
10. Painted Vinyl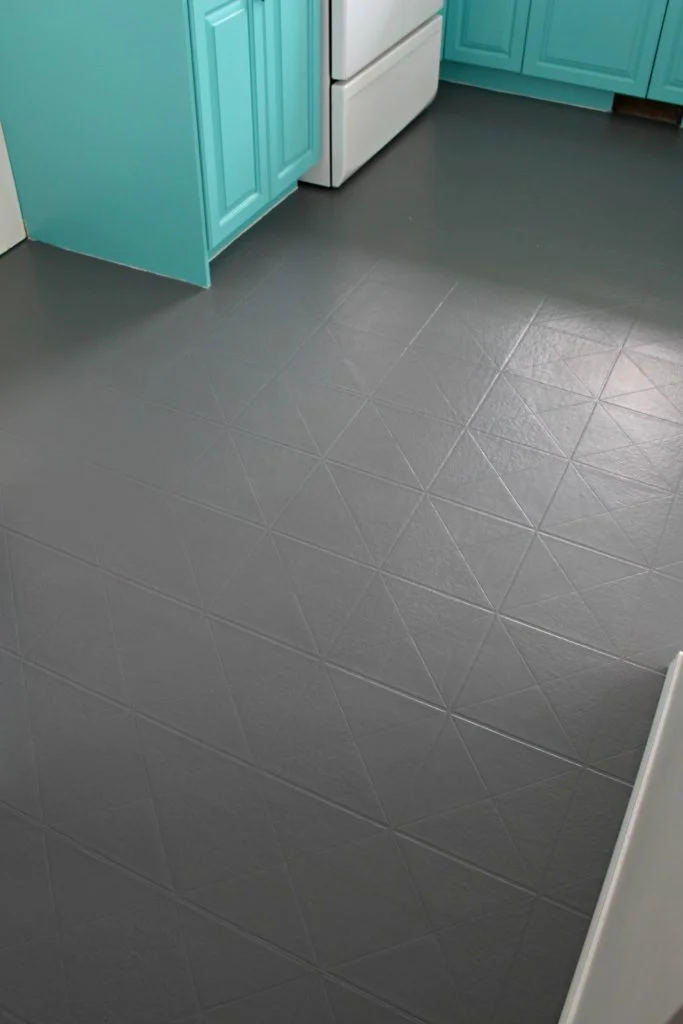 Continuing the vinyl flooring trends, this comes as another method of vinyl flooring. If you have existing vinyl flooring in your home and don't want to completely rip it apart, then you can just paint it and give it some new life.
This is one of the cheapest options available in the market. But you should keep in mind that the durability of the paint job will depend on the quality of the vinyl that you have, the quality of the paint job, and how rough your usage is.
11. Peel and Stick Flooring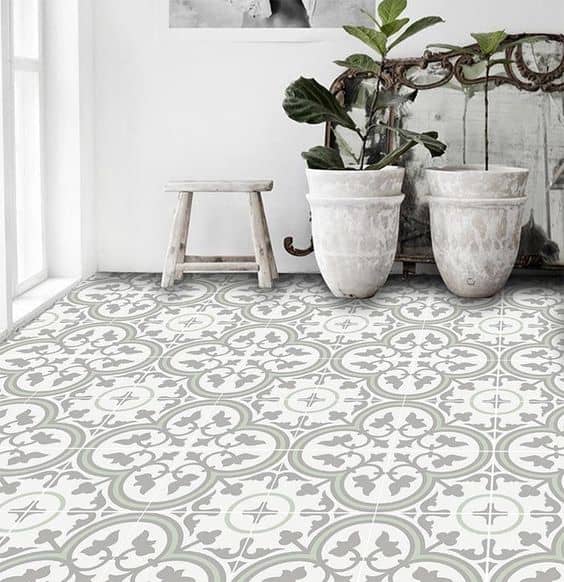 We're still on vinyl with this, but this isn't the same type of vinyl that I mentioned before. This is pretty much the cheapest you can get when it comes to flooring, costing an average of $1 per square foot.
As the name suggests, one of the biggest advantages of peel and stick is the incredibly easy installation process. Another thing to note is that this isn't limited to one single room. You can use peel-and-stick flooring in any room that you want.
12. Recycled Pallet Flooring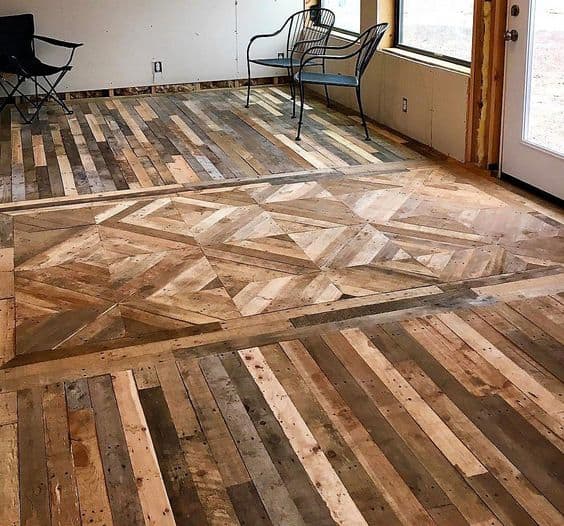 You know those old pallets that supermarkets and stores have lying around? Those can now be used in flooring as well.
One of the biggest advantages to this is that it is a cheap and inexpensive alternative to more expensive wood options. Also, depending on the quality of the pallets that you get, and the quality of your installation work, this can be very durable.
This is a great option to consider for living rooms, where you'll be inviting guests, but don't want to spend too much on something like bamboo.
13. River Rock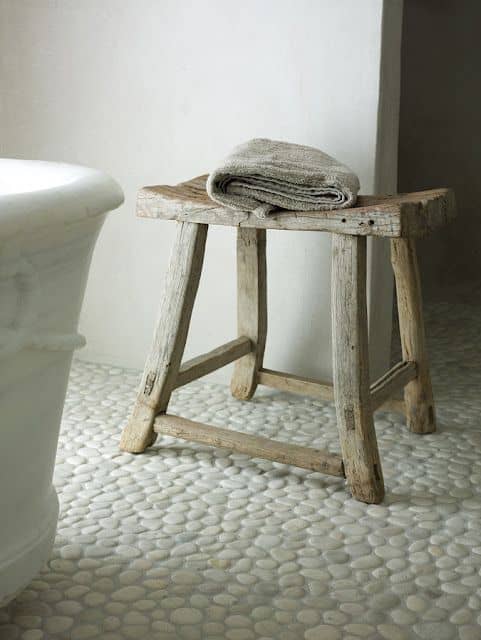 This is another flooring option that you might not necessarily consider at first glance, but it does work. And it's incredibly inexpensive.
You can collect the rocks yourself, and with some know-how, can do the whole flooring yourself. It's very beginner friendly. And if done right, it looks incredible.
This is a great flooring option if you're looking to do something to your bathroom floors. And it's not as uncomfortable as you might imagine it to be. The lumpy feel of river rocks on your bare feet is soothing.
14. Stone Flooring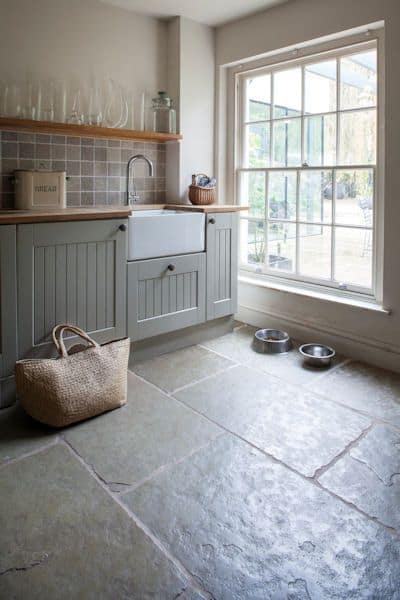 Stone flooring is one of the more traditional options, but traditional doesn't mean bad. If installed properly, it's very durable. It looks incredible as well, giving your home a rustic and earthy feel.
The cost of stone flooring varies wildly depending on the stone that you are choosing. But there is no reason why you can't find something cheap yet attractive at the same time.
Keep in mind that stone can get very cold in the winter, so you'll either want to invest in floor warmers or look for another option.
15. Marble Flooring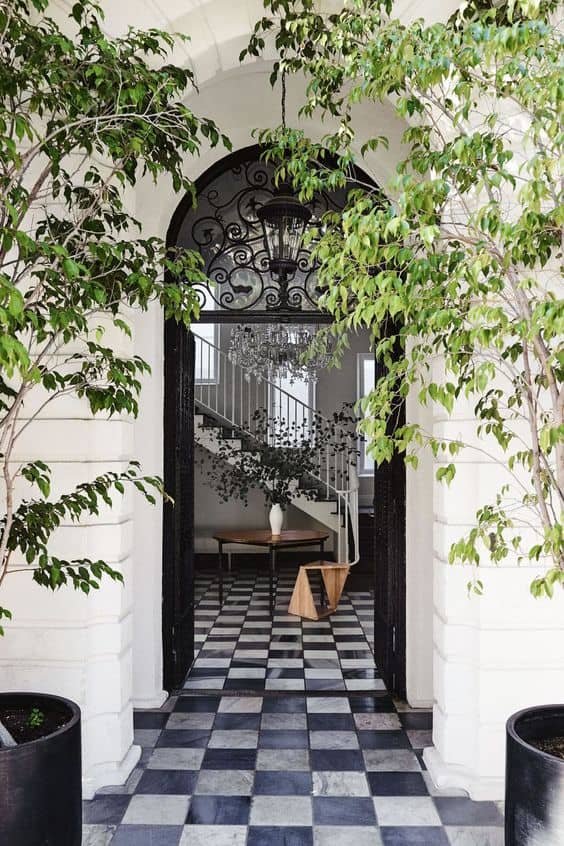 Marble might be considered a stone, but it's a league above for most people. Marble has a unique pattern for every floor. So, getting marble flooring means a unique feel to your home that no one else has.
Keep in mind that marble can be incredibly expensive, so go for this only if you have the resources to spend on professional installation.
Another thing to note is that, like stone, marble can also get very cold in the winter.
16. Bamboo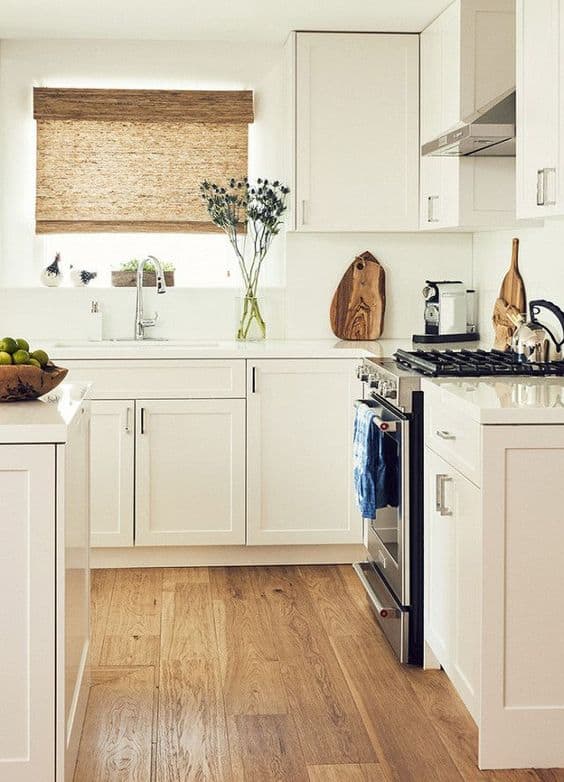 If you want the best aesthetics and a lot of durability in your floors and don't mind spending a lot to get it, then you might want to consider bamboo flooring. This is one of the most expensive flooring options out there, but it does look great.
To top that, bamboo is super durable (They even use it as scaffolding for skyscrapers in China!), and will take a lot of punishment without much visible wear and tear.
I'd recommend that you only choose this if you have money to burn.
17. Plywood Farmhouse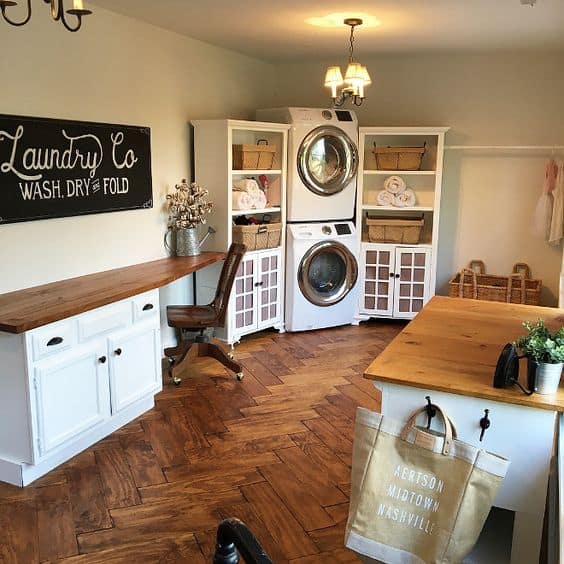 Plywood flooring is another flooring method that you can do by yourself, even if you don't have all that much experience in doing your projects.
This is also very inexpensive and easy to maintain. Compared to some more expensive wooden flooring methods like bamboo, it gives similar visual results. If you don't like the light color of the wood, you can always stain it to give it a darker look.
If one of the pieces is damaged, it's easy to replace without needing to rip apart the whole floor.
18. Rubber Flooring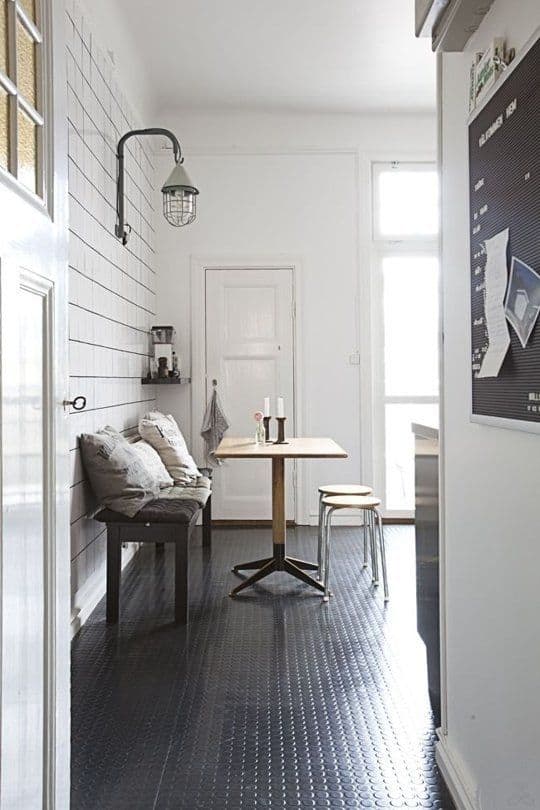 Rubber flooring is indeed an unconventional yet practical flooring option for specific applications. Boasting excellent sound absorption properties, this flooring solution is particularly suitable for spaces where noise reduction is essential, such as home gyms or recording studios for professional music production.
Although rubber flooring might not be the ideal choice for your entire home, it can greatly benefit specialized rooms or areas. However, please note that installing rubber flooring can be a complex process and may require the expertise of a professional to ensure proper installation and optimal performance.
19. Laminate Flooring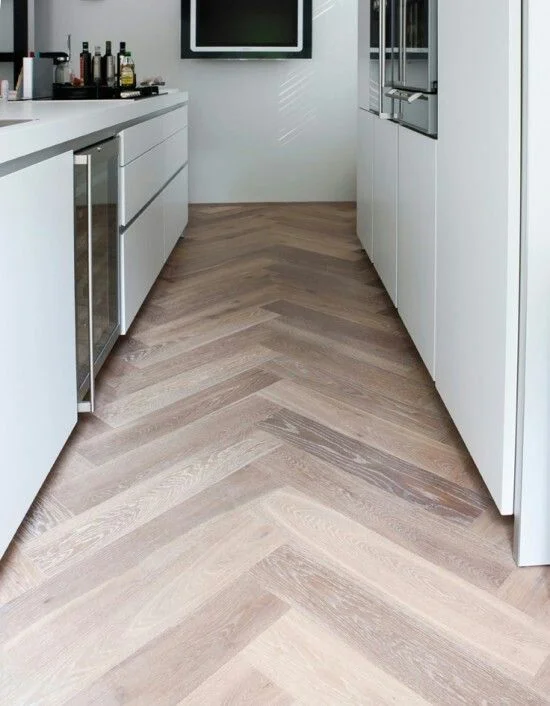 Laminate floors work for places in homes where there is a lot of traffic, and you would rather prefer the durability and ease of maintenance over sheer looks.
The cost of laminate is dependent on the type you choose. There are cheap laminates, and then there are expensive laminates. They are all equally easy to maintain, but some are more durable than others.
Another thing to note is that if and when your laminate is damaged, there is no way of fixing it. You will have to replace it.
20. Hardwood Flooring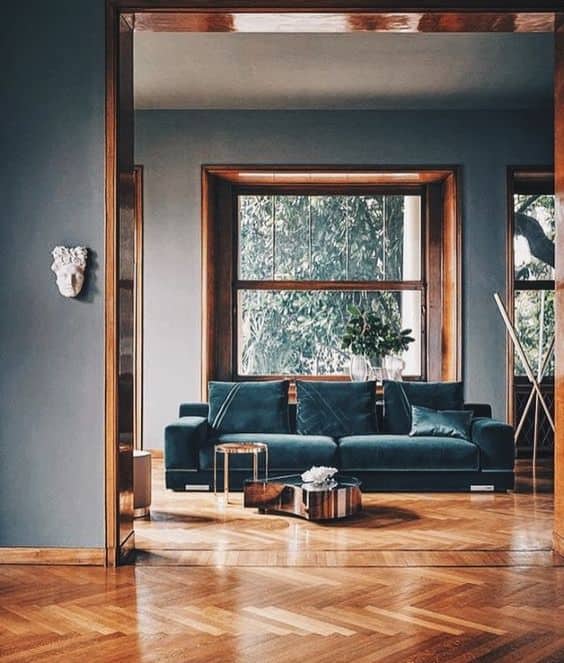 One of the most classic options for flooring is hardwood, but the problem with this is that they don't fit into everyone's budget that easily.
Hardwood flooring can be rather expensive. But if you aren't worried about that, then investing in it would be worth your money.
One of the biggest selling points of hardwood floors is the aesthetics. They look great and can be stained according to your preference as well.
But keep in mind that they can also be easily damaged, so this isn't something to choose if you have kids.
21. Engineered Wood Flooring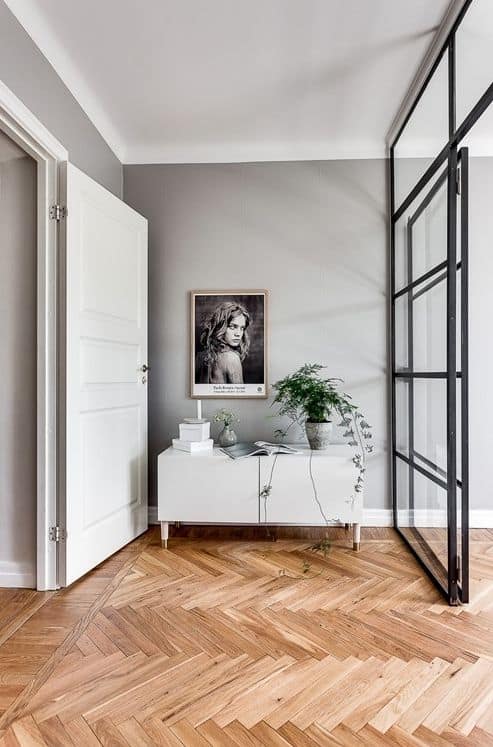 Engineered wood flooring is real wood on top, with multiple layers of high-density fiberboard at the bottom (HDF). This is stronger and more durable than regular wood while having the same aesthetics.
It's very easy to install and makes for a great DIY project. So if you don't want to spend on a professional installation, going for this makes sense. Also, the wood they use is real hardwood, not compressed sawdust.
Conclusion
Before choosing from all the options above, the first thing that you might want to consider when you're choosing flooring options is your budget. Find out what your budget can allow. If you've got a generous amount of money to spare, then it makes very good sense to go for something expensive and durable like bamboo or concrete.
But if you're a fan of saving money and love being a DIYer, then there are plenty of options that can give you the aesthetics that you want, while saving money as well. But do keep in mind what kind of climate you're living in, your usage, and how much damage your floors will face before making a choice.