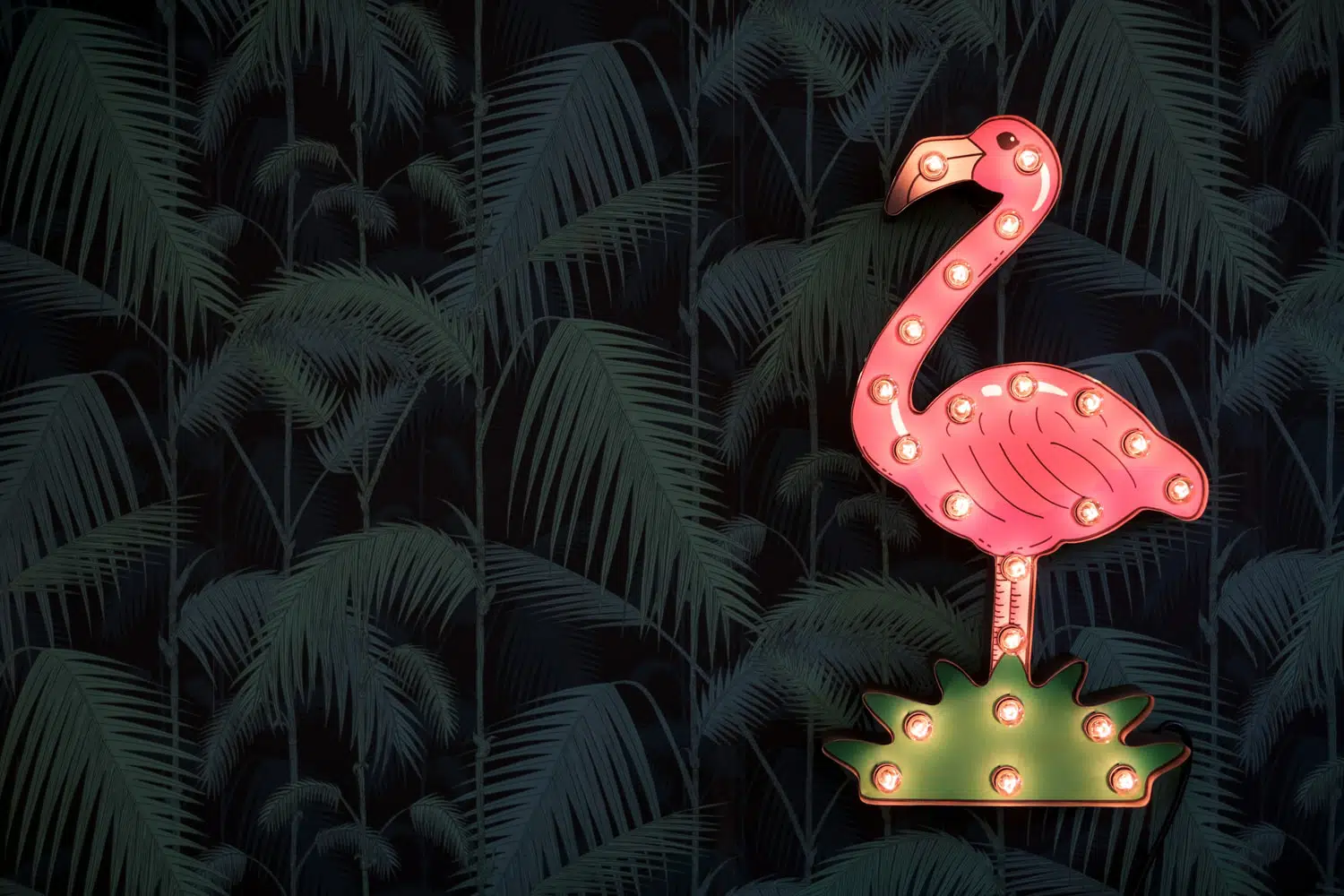 When you're looking for a single package that is equipped with excellent design qualities like vibrant patterns, color, texture, and depth, the ideal choice is a wallpaper.
You might have noticed how a flat coat of paint doesn't always give a well-designed scheme and beautiful layer. But wallpapers can accentuate your home with sophistication and taste. It also adheres smoothly and easily to walls without having to bear the additional burden of painting.
Wallpapers have their roots in Western Europe where it worked wonders to revamp the European homes during the 16th century. 
It has gradually become popular since the 18th and 19th century, with many designers working to find interesting patterns that not only suits the exteriors but also complements the interiors.
Moreover, there is a vast range of wallpapers which differs based on its features and add a protective layer to your walls. In the following guide, we've curated several kinds of wallpapers that should give you an idea of its purpose.
So, without further adieu, let's get started!
Related Articles
40 Of The Most Incredible Wall Murals Designs You Have Ever Seen
34 Beautiful Wall Art Ideas And Inspiration
45 Creative DIY Photo Display Wall Art Ideas
Different Types of Wallpaper Options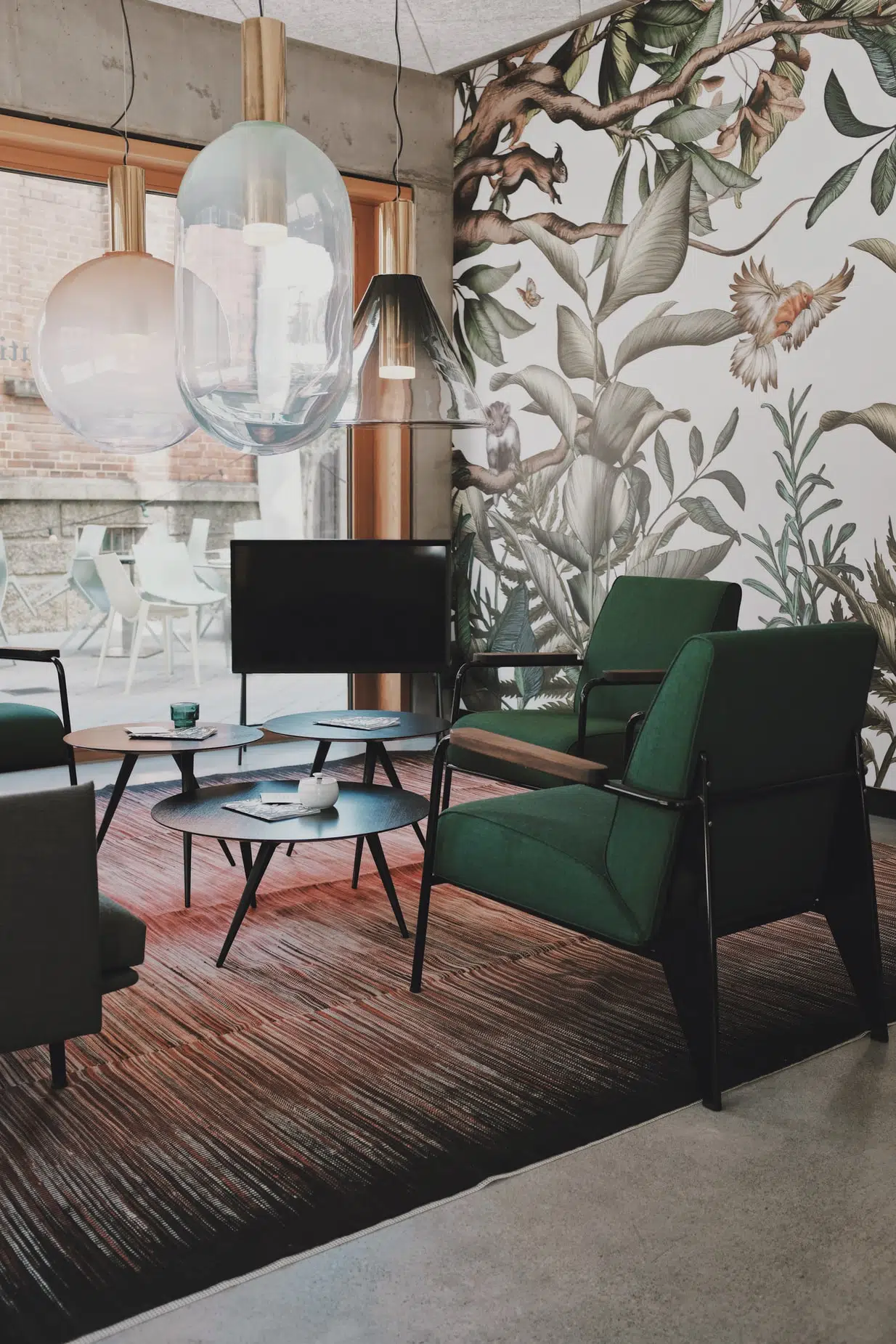 Use
Residential Wallpaper
To find the right wallpaper for your home isn't going to be a mammoth task. You'll get a range of different colors, styles, and designs as per your preference. But, it should be appropriately taken care of to ensure that it enhances the longevity of your walls. If you get them installed correctly, clean them thoroughly, and maintain the wallpapers it should last you for many years without any damage.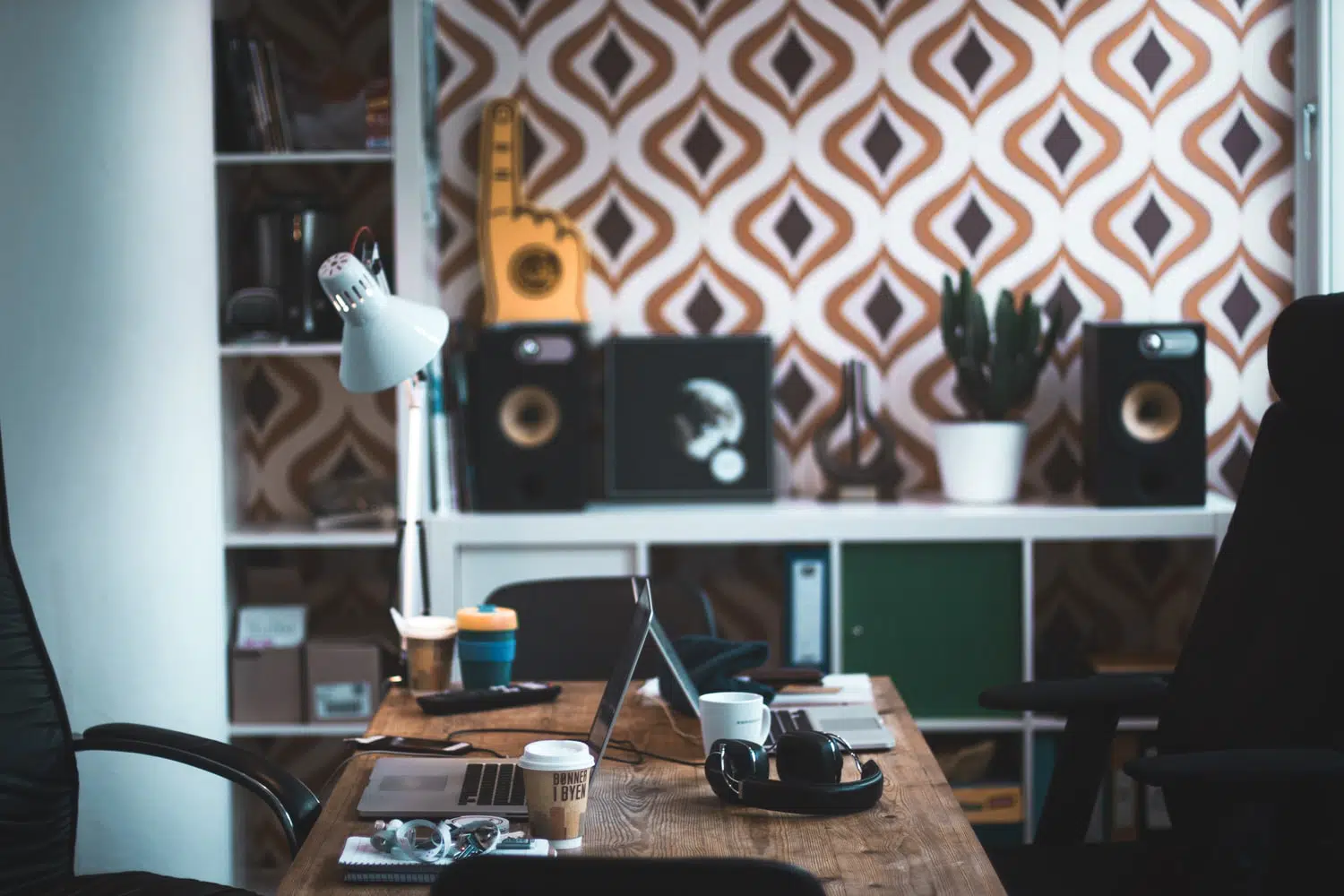 When shopping for residential wallpaper, you'll be presented with more options to choose from compared to the heavy-duty commercial wallpapers. You get the opportunity to select numerous designs for every part of the home by giving it a personal touch. Furthermore, residential wallpapers come in styles which cater to people from all age groups.
Commercial Wallpaper
If you want to install wallpapers in your office space, you need to focus on essential details that cover the decoration of a formal arena. First things first, you need to make sure that you're getting high-quality wallpapers. This helps to avoid changing your wallpapers quite often when it doesn't match your work station.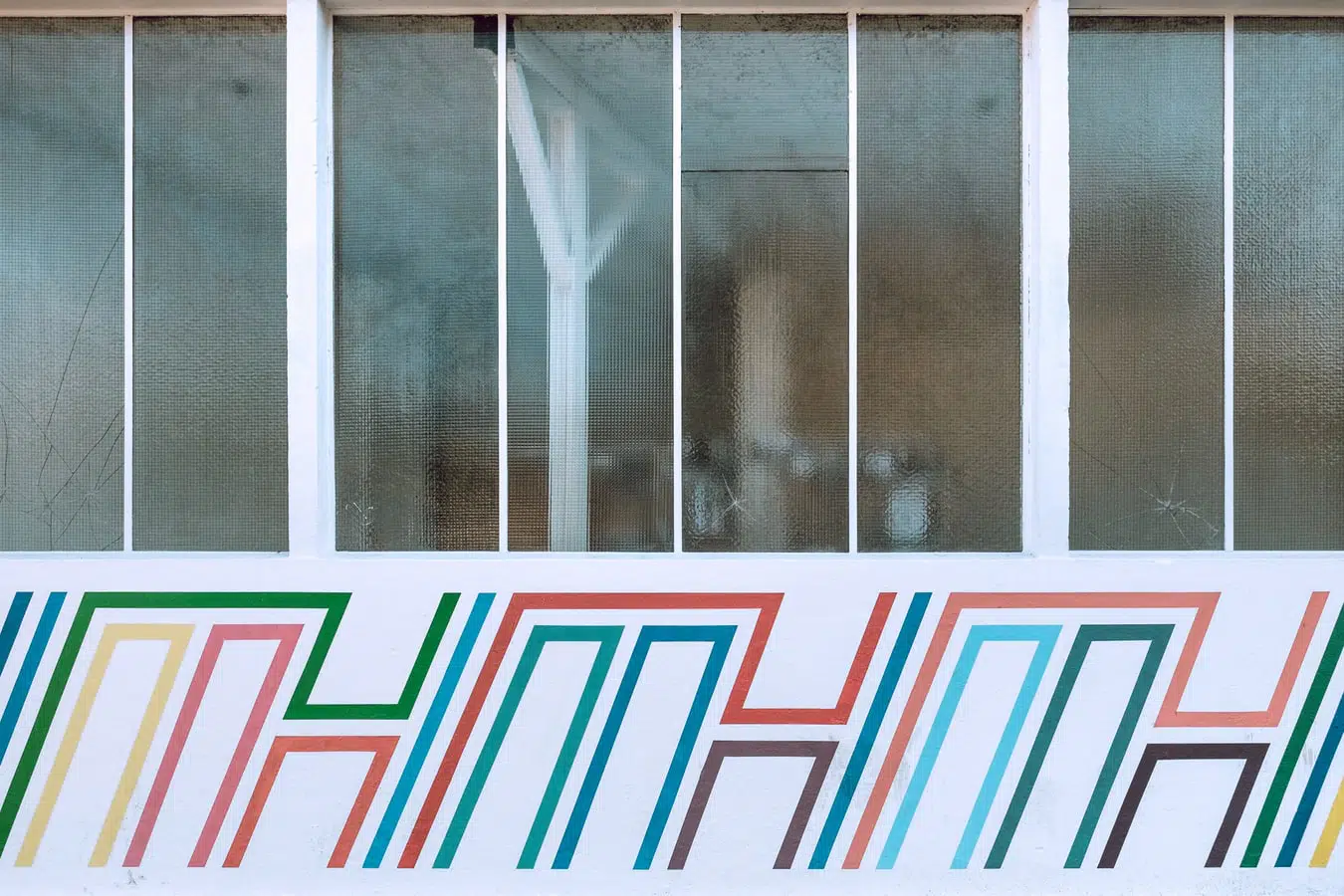 The quality should be such that it can be cleaned easily and it won't start to peel off from the corner within a few months of use. Your wallpaper also plays a significant role in creating the overall look of your office. And it gives a glimpse of your reputation while it also reflects how your customer is going to perceive your business. 
Commercial wallpapers are generally heavy-duty products that can stand up to strong disinfectants without having to worry about destroying the paper quality. However, they are also easier to clean than your residential wallpapers.
Types 
Sample
Purchasing a sample piece is always a smart idea before you can select the final shade or place your order for some large quantity of wallpapers. You can pin or attach the sample to your wall to check if the color and patterns are matching the home decor. 
This helps you remove your doubts regarding the wallpaper that you have selected, and if it doesn't compliment your interiors, you can try out another sample piece. But, this won't be the case if you directly go ahead and place your final order without trying out a sample. 
We advise you to keep the sample wallpaper on the wall for a few days to understand how the color keeps changing throughout the entire day. If you pay attention to the details, you can rest easy knowing that you've opted for the right wallpaper for your home. And samples are relatively inexpensive, so don't hesitate to buy several different patterns to help you make an informed decision. 
Roll
One of the most common ways to purchase wallpaper is to get them in a roll, irrespective of whether you're redecorating your office or home. When you get them in a roll, it's more simple to cut them according to the size of your walls. But, you might face challenges with cutting these huge strips, especially when you're trying to match all the sides evenly.
Most people usually seek out for professional help to get it done faster and with precision. You won't like to damage the wallpapers you just bought or even end up with uneven corners, therefore you can hire someone to attach the wallpaper. And this also gives you a chance to avoid any form of wastage by ensuring that the strips are cut according to the length of your walls.
Border
Opting for a border wallpaper to accentuate the dull wall paint and to add a spark of exciting designs to your home is a great move. You can find a host of different borders depending on the width and the design. 
The thinner borders are suitable when you want a simple design to complement your wall color as they tend to blend in with the surroundings pretty well. But, if you're looking for a design that will grab more attention and be the focal point of your wall decor, you can opt for the ornate ones.
You should remember that your remaining walls should either be painted or covered with quality wallpapers before you attach the borders. And these border wallpapers also help to cover up the imperfections if any of them are present in the top corner of your wall.  
Tiles 
This is one of the most suitable options for those of you who prefer to eliminate the trouble of hanging long strips of papers or asking for professional help. It is DIY-friendly, and you can easily install them on your walls without any challenges. You just need to peel the back cover and stick them on the wall, and you won't even require wallpaper glue for most of the tiles.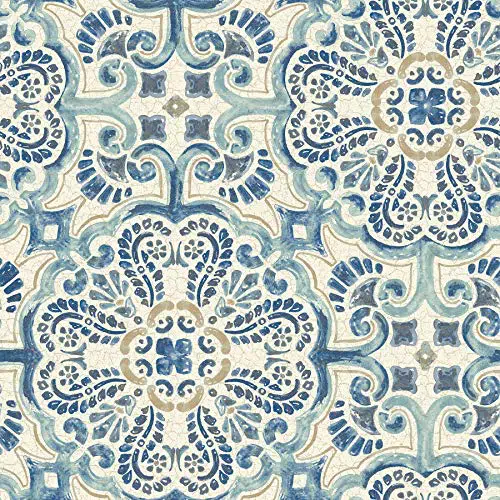 When you're using tiles, it gets relatively easier to install them in your entire room, or around your cupboards. And you can even use them to accentuate some corners of your home. The size of the tile wallpaper is much smaller than using the rolls, so it gets quite simple for even a single person to complete the work with ease.
Murals
If you're looking out for a wallpaper that can be fixed within a few minutes, you should try out murals to alter the entire style of your wall. You can use them to create an exciting look in your home as it covers the whole wall space.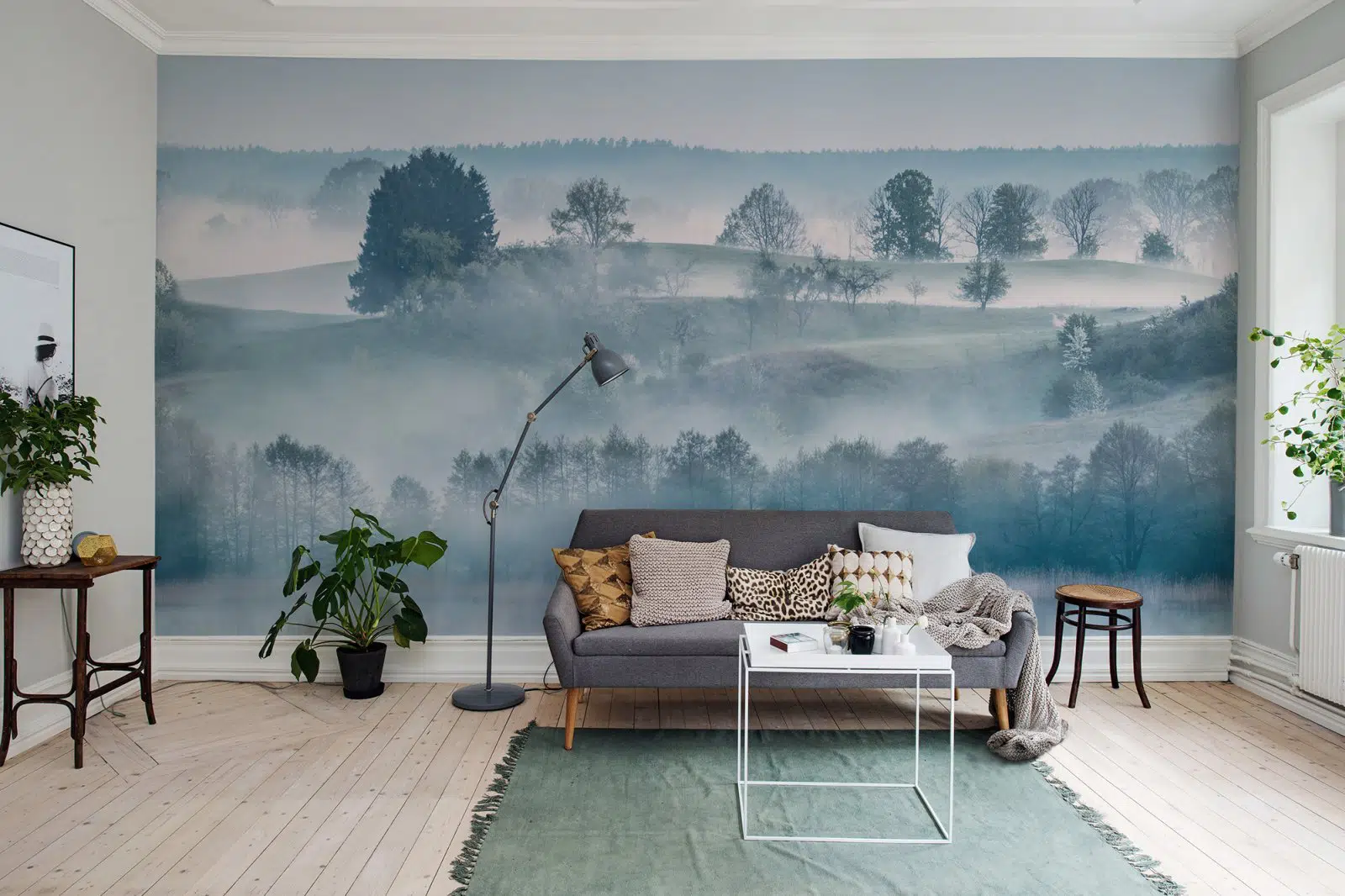 When you consider purchasing a mural, you must select the design carefully to ensure that it won't overpower the overall decor of your room. The mural is generally massive patterns of beautiful scenery or designs. You can easily find them in a range of different colors and patterns. 
The factor that you must consider while you purchase a mural is to check how fast it can be removed. It will come of great use, especially when you're bored with the same graphic design over a due course of time. However, you should opt for the mural that can be taken down easily without any complications to replace it with a new color that equally matches your vibe. 
Match Type
Straight Match Wallpaper
Getting a wallpaper that comes with a straight match indicates that all the patterns and stripes will match and line up in the same fashion all across the entire wallpaper. When you first get the wallpaper, you just have to look at it carefully to understand how the patterns are lined up. You don't have to worry about making any mistakes because the pattern repeats are pretty evident.
The straight-across match begins at the ceiling line, so the design should align with the strips that are present on either side. It can take a while to get them done correctly; however, they aren't necessarily intricate patterns. It's also essential to understand the pattern repeats because it affects the way you hang the wallpaper and the number of rolls that you need to purchase.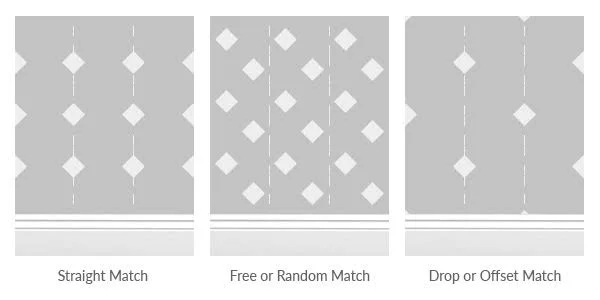 Drop Match Wallpaper
It's also known as offset match, in which the patterns repeat almost regularly. The patterns in the drop match design are usually lined up both horizontally and vertically, which starts from the top of your ceiling line. And it requires a good deal of planning to set it up accurately. It's indeed one of the most challenging and complex pattern matches.
For making the proper dual alignment (horizontal and vertical), you'll require a good deal of waste by having to half the pattern repeats. This helps to ensure that you have the basic pattern matches done correctly. For instance, if the patterns are repeating at every 200 cm, you'll find that the point at which your wallpapers match from right to left is located every 100 cm. 
Numbering your wallpapers with a thin lead pencil can be helpful to keep track of the pattern order that you need to hang accordingly to avoid any issues later on.  
Free Match Wallpaper
This is one of the most hassle-free wallpapers that you can hang on your walls because it doesn't require any matching to be done. If you're a beginner trying out wallpapers for the first time, it's pretty evident that you should start with the free match type. And irrespective of how you choose to place the paper the patterns will always look good.
It doesn't matter how you present the layout because there will be no visible joints or seams. This type of wallpaper also results in a minimal amount of wastage. Unlike the other two pattern repeats, in the free match, you don't have to get into unnecessary cutting work. But, to be on the safer side, you should flip the wallpaper before pasting it on the wall to ensure that there isn't any color variation.
Application
Non-Pasted Wallpaper
With recent developments in prepasted papers, you'll find the decreasing popularity of unpasted, or non-pasted wallpapers. You need to first mark your wall before cutting the wallpapers accordingly. After which, you can place the printed side of the wallpaper on a flat surface to apply wallpaper paste or glue by using either a roller or a brush.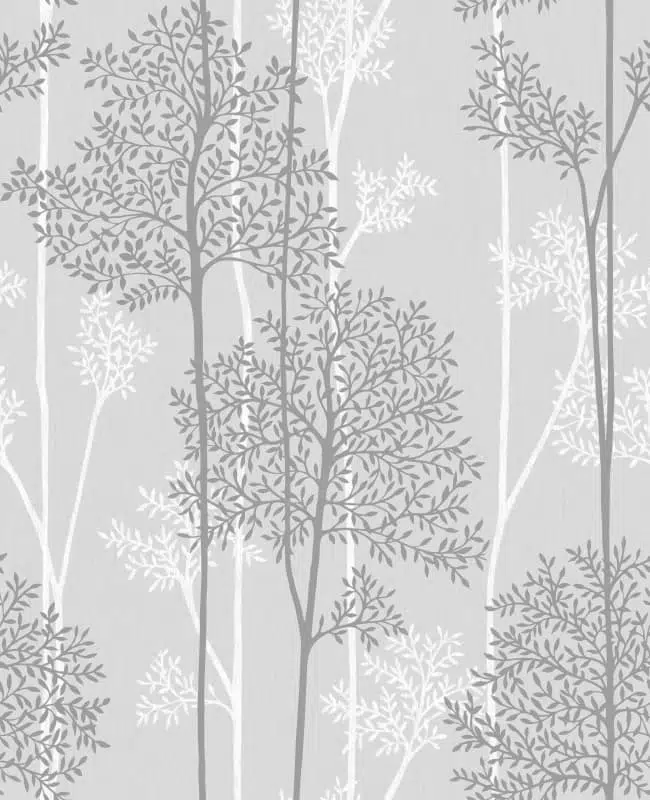 For the wallpaper to soak in the glue, you need to let it rest for some minutes by gently folding the paper. You can then slide the wallpaper into place, and paste it evenly by rubbing the paper with your hands to remove any creases or bubbles. Even though the pasting process tends to be a little messy, it produces some of the best long-lasting results.  
Self-Adhesive Wallpaper
It's also known as peel and stick wallpaper. If you want a simple way out, without having to deal with wallpaper glue or paste, you can opt for self-adhesive wallpapers. To paste them on the wall, you just have to peel off the back cover to expose the sticky surface that can be directly pasted on the wall.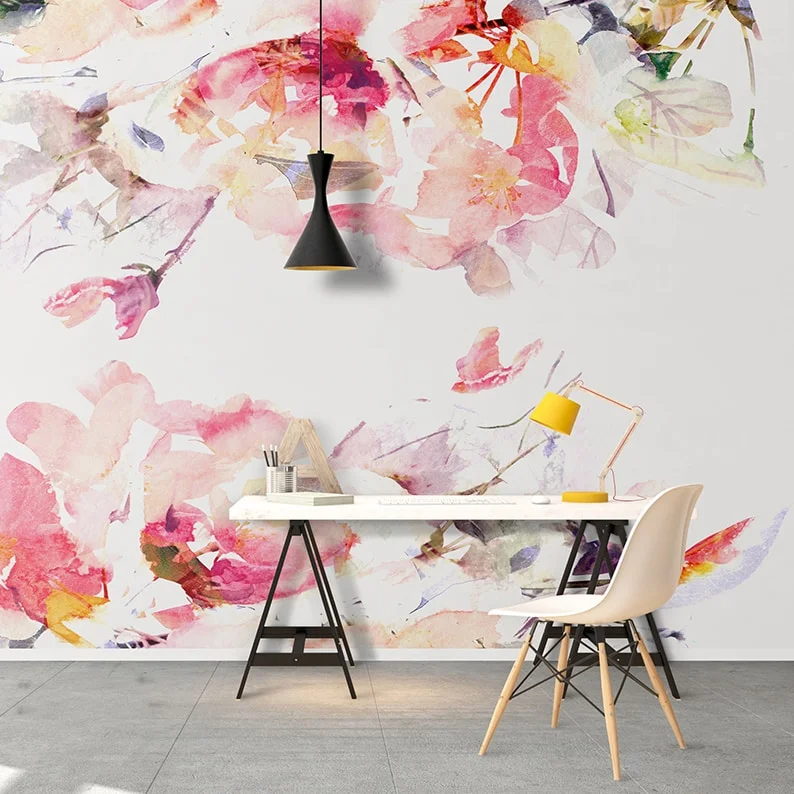 It acts more like a sticker, and for those of you who like to decorate their homes often, this might be a suitable option. It's relatively simple to remove the self-adhesive wallpaper and replace them accordingly. For preventing any types of creases or bumps on the wall surface, it's better to paste the wallpaper on well-painted and smooth walls.
Pre-Pasted Wallpaper
Pre-pasted wallpapers are one of the most simple application types, but you should be prepared to deal with a little bit of a messy situation. First, you should cut the wallpaper to the required size and dimensions, along with an extra few inches on the side to cover up, in case of errors. After which, you need a large container of water to put the wallpaper inside for making it ready to paste it on your wall.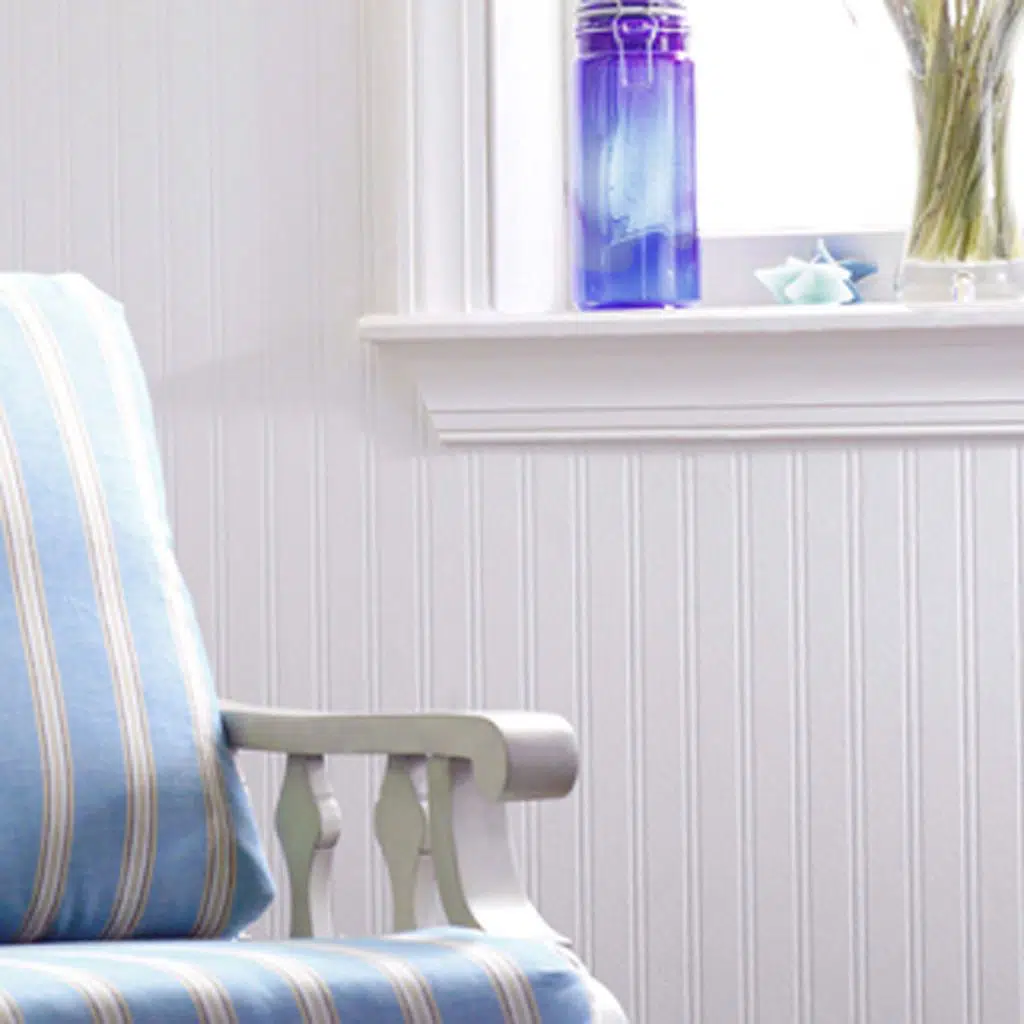 In this case, water acts as a stimulant that helps to make the back of your wallpaper sticky. But, you need to be careful with this method. And try to avoid accidentally leaving the wallpaper in the bucket for too long, because it can otherwise cause the adhesive to wash off. You just need to wet the wallpaper for a few seconds, and nothing more is required to be done for it to get sticky.
In the end, you just need to wipe off the excess water that has been rolled up in your wallpaper strip, and then you can stick it to your wall without any further issues. It might seem like a quick and easy task, but on the other hand, when you consider its durability, it won't last you as the other types of wallpapers.
Material
Paper Wallpaper
This is one of the cheapest wallpaper materials that are available in the market, with decent quality. It's a common type of wallpaper which you can find in most homes. And it has gradually been replaced by vinyl wallpaper because it's more comfortable to install and more durable. But, you can find different types of paper wallpapers in the market because many people still opt for them.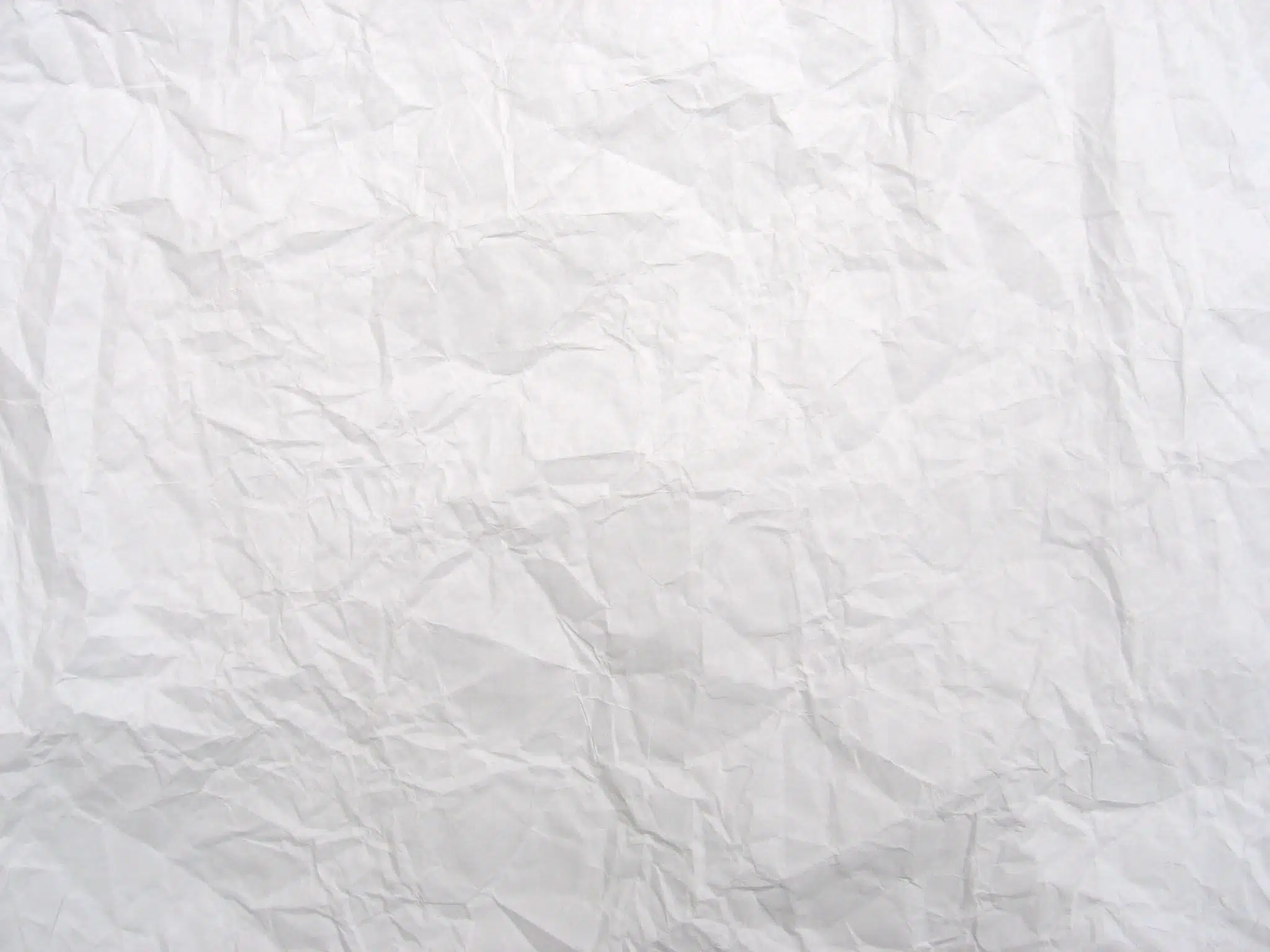 If you have a good eye for the right patterns and colors, you'll be able to find some exciting wallpapers even within this range. In truth, these wallpapers don't look very elegant as the other wallpaper materials but, it works pretty fine. And users often question the durability of these standard wallpapers which is not as long-lasting as their expensive siblings. 
For the installation part, you won't face any major challenges. Moreover, If you want to DIY these wallpapers, you should be careful to avoid pulling the wallpaper as you might end up damaging it. 
Vinyl Wallpaper
This is one of the most popular types of wallpaper which consists of a plastic coating on the top, and it's backed with a paper layer. It's pretty expensive, and it comes with incredible durability. With vinyl wallpapers, you don't need to fear about it getting faded even if it's placed in brightly lit rooms. And when it comes to installation, it's probably the only wallpaper that you can hang and remove easily.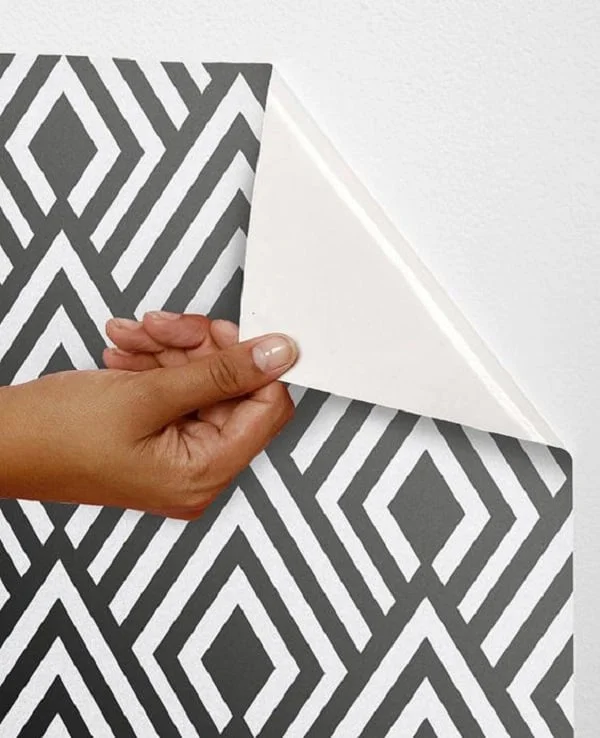 You don't need to worry about stains, because this material is washable, making it ideal for the walls in your kid's room or the kitchen. Unlike the other standard materials, the vinyl wallpapers are resistant to water, and therefore you can easily clean them with soap and a wet sponge.
But, it does have a few drawbacks because it doesn't let your walls breathe with the plastic coating. At the same time, few of the old vinyl wallpapers are known for releasing toxic fumes into the air; therefore, it is essential to replace them every 10 years or so. 
Vinyl Grass-Cloth Wallpaper
Grass-cloth wallpapers are machine-made to emulate the look of natural grass. It's a brilliant way to add a sense of personality to your walls without having to invest in the three-dimensional wallpapers. They are generally beautiful, and the overall look is a conversation starter in every room that you plan to hang them on.
It comes with a fabric backing that will last you for many years to come, and few of them can also be painted. If you opt for the grass-cloth wallpaper that you can paint on, it's a smart way to change the look of your wall when you get bored with the design. You can find them in a ton of different textures and colors. The seams are barely noticeable, and you can install them in any room due to its washability and durability.
This type of wallpaper strips is easy to install, easy to remove, and easy to repair. You can use it to hide imperfections without having to worry about creases when placed on rough walls.
Natural Grass-Cloth Wallpaper
The natural handcrafted wallpaper is made with a paper backing that has a layer of vine or grass on top. These wallpapers are pretty delicate to work with as the top grass layer has been made by sticking it with glue. You should be careful when you're trying to paste and install the natural glass-cloth wallpapers, or else the wallpaper paste will end up staining the front surface.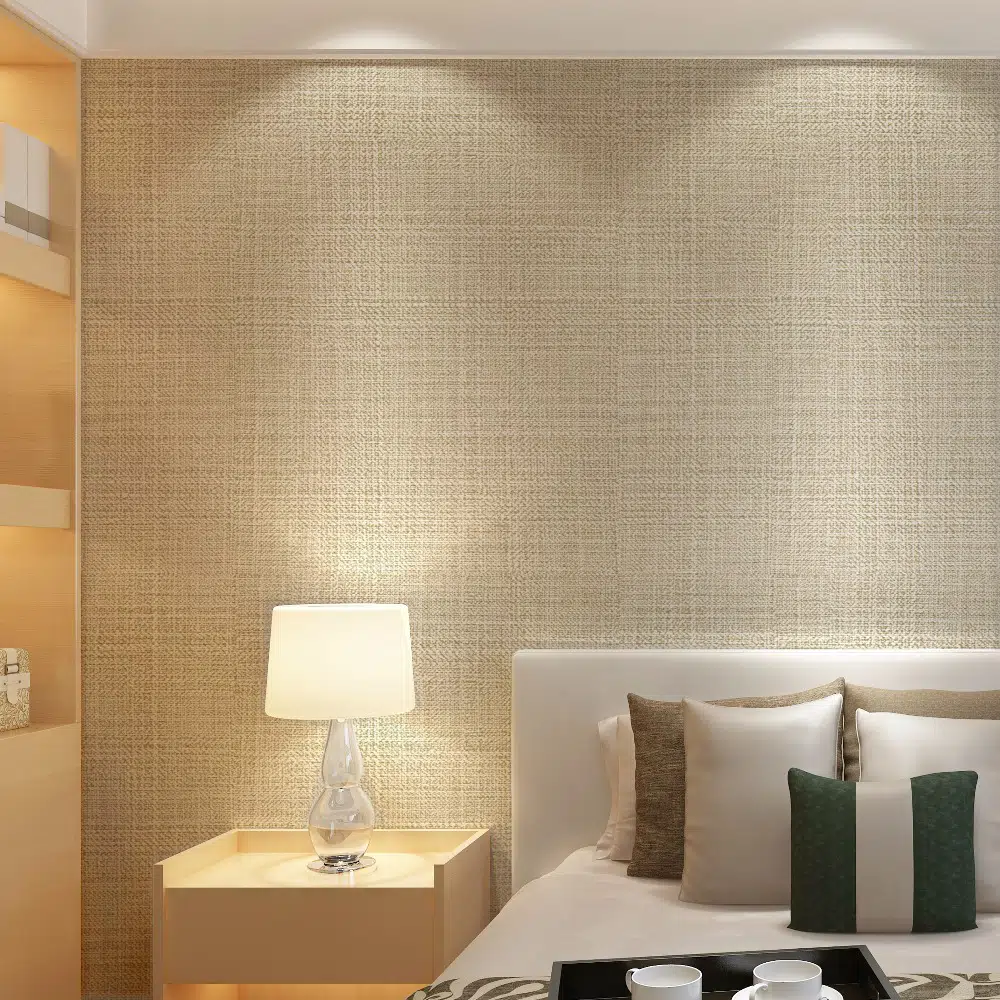 You might find the installation part to be a little tricky, and seams will start to show if it's not pasted correctly. But the result is wonderful, which makes it worth all the hard work that you need to put in. You can find these wallpapers in different color tones which creates a panel look on the walls. 
However, it can be used in every part of the home be it the living room, bedroom, or dining space. But, you should remember that they aren't washable, so installing them in the kid's room or kitchen might not be the best idea. To remove these wallpapers, you should first wet them, and then the process gets relatively simple.
Flock Wallpaper
Flock wallpaper is a great way to add decorative highlights to any space. These wallpapers come with suede or fuzzy velvety like texture, and it's printed on a paper backing. The designs on them create an intriguing three-dimensional effect.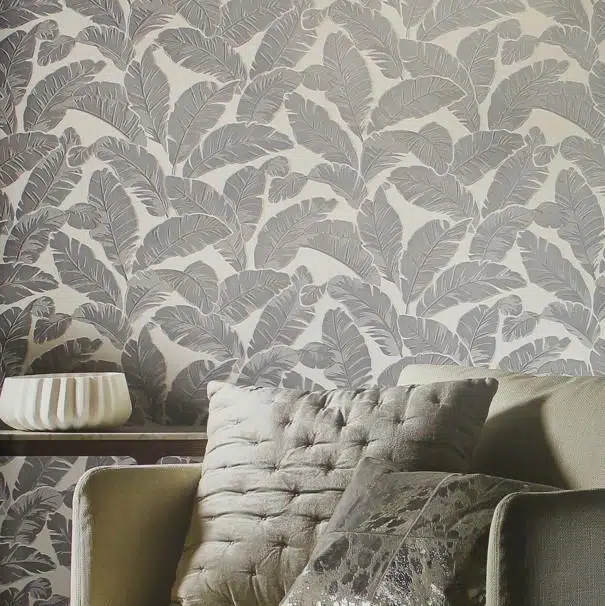 For a smooth and even finish on your wallpaper, you should first try to vacuum out the loose flock particles, before you install them. You should take extra care when you're trying to paste and install the flock wallpapers because the front surface can get stained quickly.
You need to wisely select the wall that you'll be pasting this wallpaper on because it's delicate and the older models aren't even washable. But, you can wash the newer flock wallpapers by using a moist cloth, and you should avoid scrubbing the surface. And they are pretty expensive, but the beautiful texture will make your room look luxurious.
Wood Wallpaper
Wood wallpapers are a great way to bring in a tiny part of the natural environment into your home, without having to spend a huge sum of money on real wood. These wallpapers are relatively rare, and it's made of wood veneer which is generally not found in many homes. You can find different exquisite wood patina effects and which boasts of natural wood hues.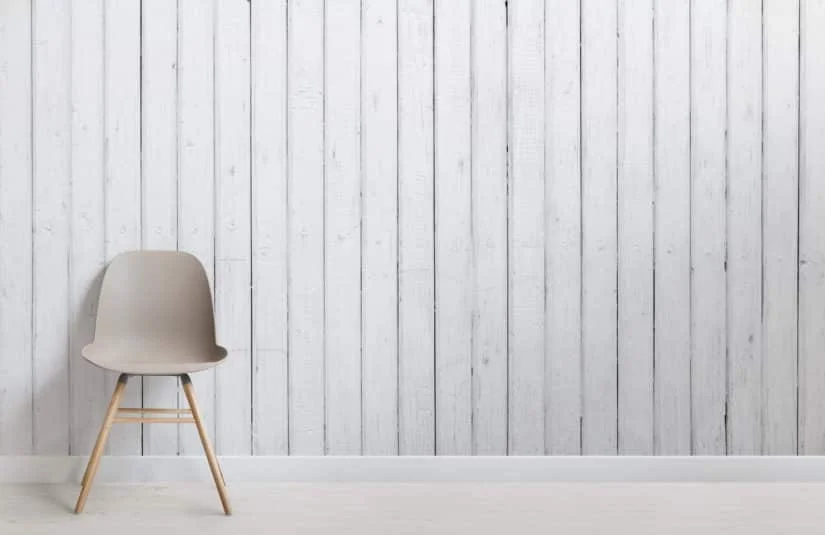 Moreover, when you've got this type of wallpaper at home, you can enjoy the natural beauty in the indoors without having to venture outside. It's a suitable option for those of you who suffer from wood allergies, but you appreciate the look of wood on your walls. It creates a sense of harmony in your room, and it brings in coziness and warmth to any space.
Fabric Wallpaper
It's a luxurious wallpaper. They are made of textiles, and sometimes fabric wallpaper is laminated onto the regular wallpaper. It can be quite challenging to work with this wallpaper because you will need to stretch it a little. However, if done carefully, then you can prevent any form of warts or creases.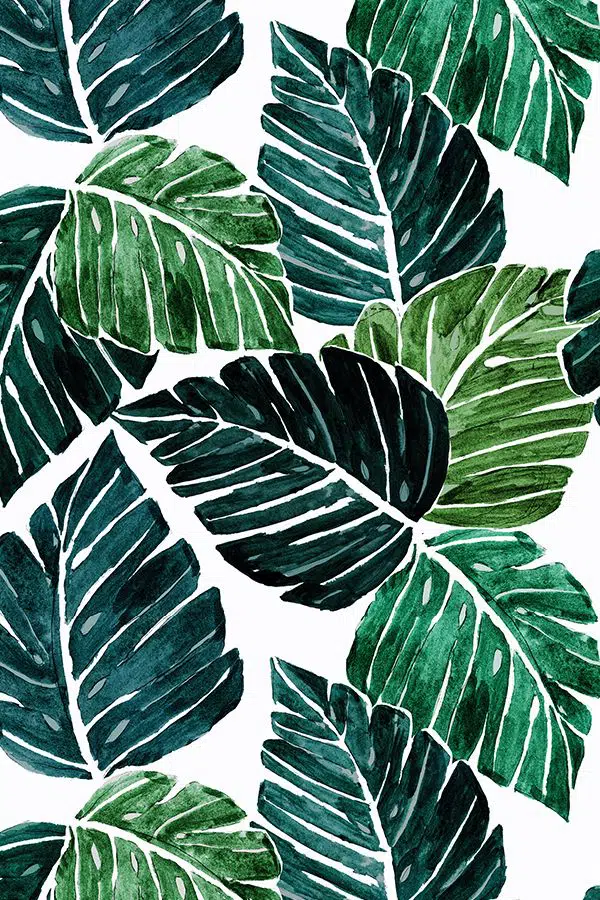 This premium quality wallpaper reflects a sense of personality and well being. For creating a gorgeous effect, these wallpapers are made of different fabrics like cotton, silk, raffia, felt, linens, feathers, or twines. Moreover, fabric wallpapers are fire-resistant, breathable, provides excellent insulation properties, and it's also stain-resistant. But it can be quite expensive, and it requires good maintenance.
Mylar Wallpaper
This type of wallpaper is often printed on quality paper backing. Mylar wallpapers come with a decorative design that is covered with a thin film of polyester making it washable. The shiny and wet appearance of these wallpapers is quite similar to the foil ones. And when you're installing and pasting mylar wallpapers, you should be careful as it tends to crease very easily.
It's a suitable choice for a room that receives minimal sunlight or if you like to keep the windows and curtains closed. Mylar wallpapers are generally used in a bathroom or kitchen wall. However, before pasting them on the wall, you need to ensure that your wall surface is in perfect condition. And this material is also fairly simple to remove.
Plus, this home decor wallpaper isn't an ideal option for worn-out walls because the wall imperfections tend to get highlighted with these wallpapers. Therefore, a liner wallpaper is generally recommended before you install the mylar wallpapers.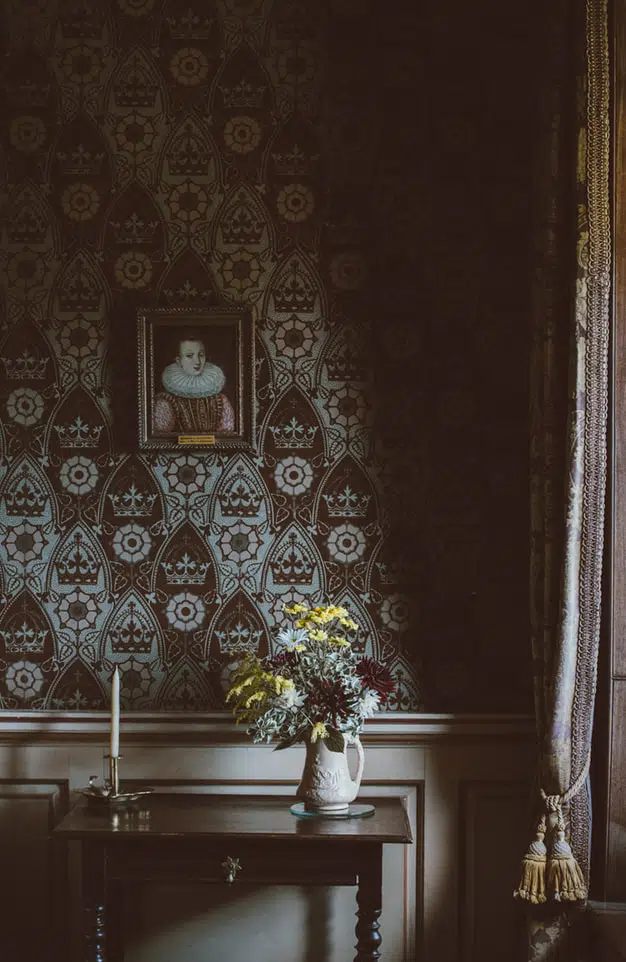 Embossed Wallpaper
This wallpaper will add a sense of depth and contrast to your barren walls. The designs have been pressed onto a paper backing which creates a raised and textured effect. 
It comes in different textures ranging from dramatic imprints to soft and delicate fabric inspired designs. Plus, it can be used to hide most of the common wall imperfections such as cracks, scratches, and wall roughness by using the embossed textured wallpapers.
The embossed wallpaper will look gorgeous in any room. Some of the most popular colors for this range of strips are the ones which create a natural palette such as stone, cream, and taupe. 
You can opt for the patterns and color which will coordinate with the decor of your home. And it's also washable, reasonably simple to remove, and easy to paste on the walls. But on the flip side, if you don't remove them carefully, you'll be damaging the underlying plaster.
Feature
Removable Wallpaper
When you decide to hang a new design of wallpaper or paint your room, you'll first need to remove the ones that are already installed on the walls. And since all wallpapers aren't easily removable, you need to make an informed decision as to which material is suitable for your needs.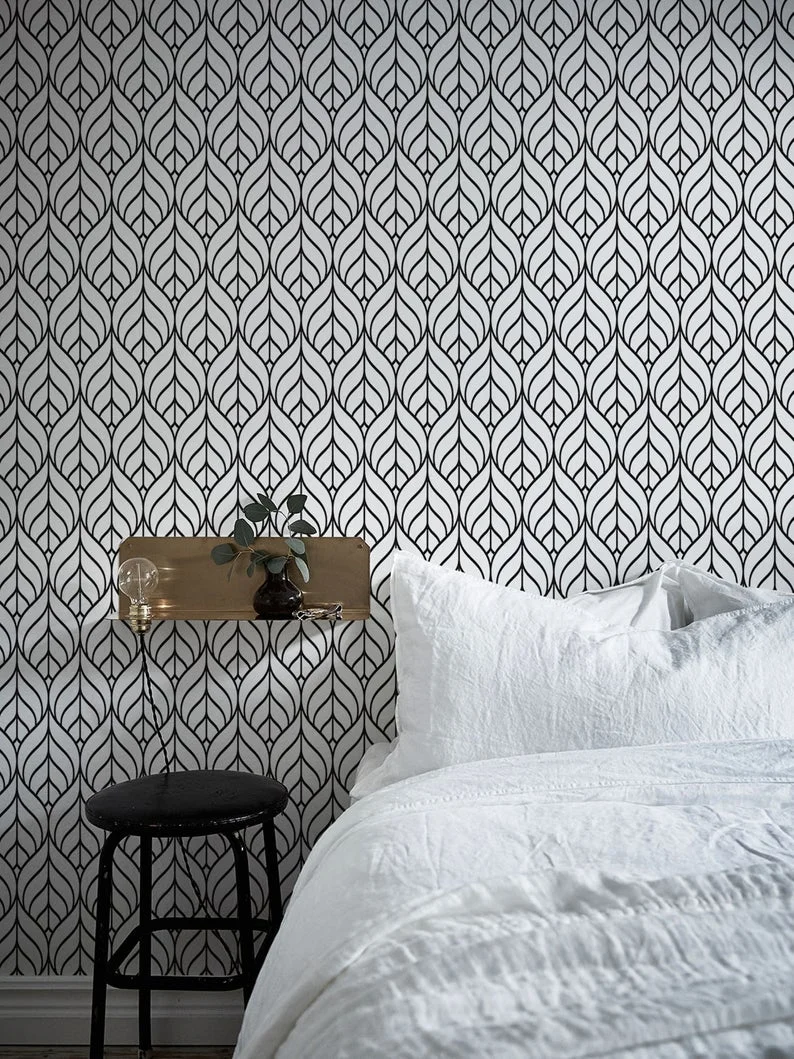 Moreover, opting for the removable wallpapers is an ideal option, especially when you like to try out different colors and designs. Removable wallpapers are better than the ones which have to be removed by using harsh chemicals or after spending long hours in stripping away tiny pieces. 
You won't take more than 10-15 minutes to take out the removable wallpapers from a small-sized room without causing any damage to the plaster.
Washable Wallpaper
To invest in a washable wallpaper is always a wise decision, irrespective of whether you're getting them installed in your living room or the kid's playroom. It helps to remove all the accidental stains and pencil drawings. You need to use soapy water and sponge to scrub off the stains from your wall.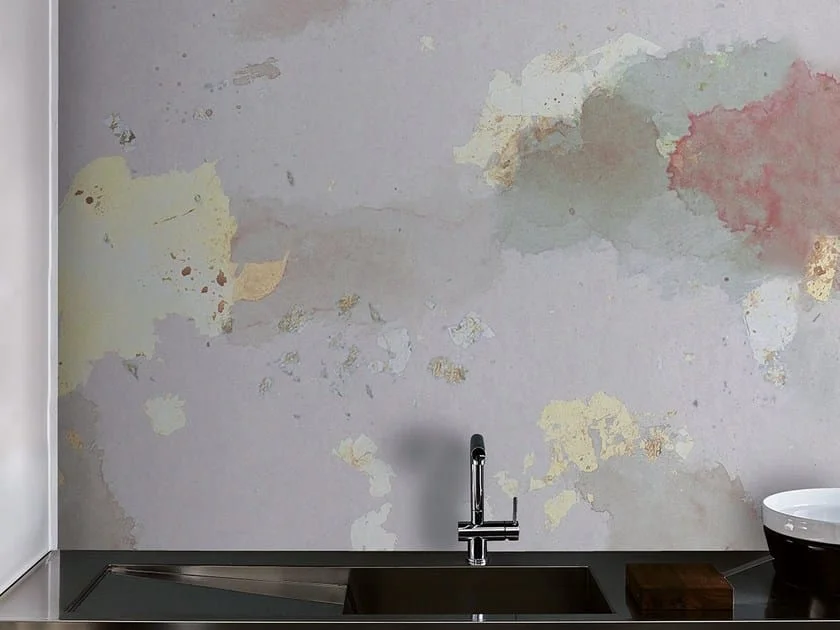 However, you should ensure that you don't use any abrasive cleansers while you're washing them. And wallpapers tend to get dirty, especially when you have pasted them on your walls for many years. With regular cleanings, you can give your walls a clean and fresh look. 
Textured Wallpaper
You can install a textured wallpaper in your office as well as your home. The intricate details on a textured wallpaper creates a sense of depth, and it can quickly grab the attention of anyone who walks inside the room. If you don't want to hire an expert, it's always better to opt for textured wallpaper.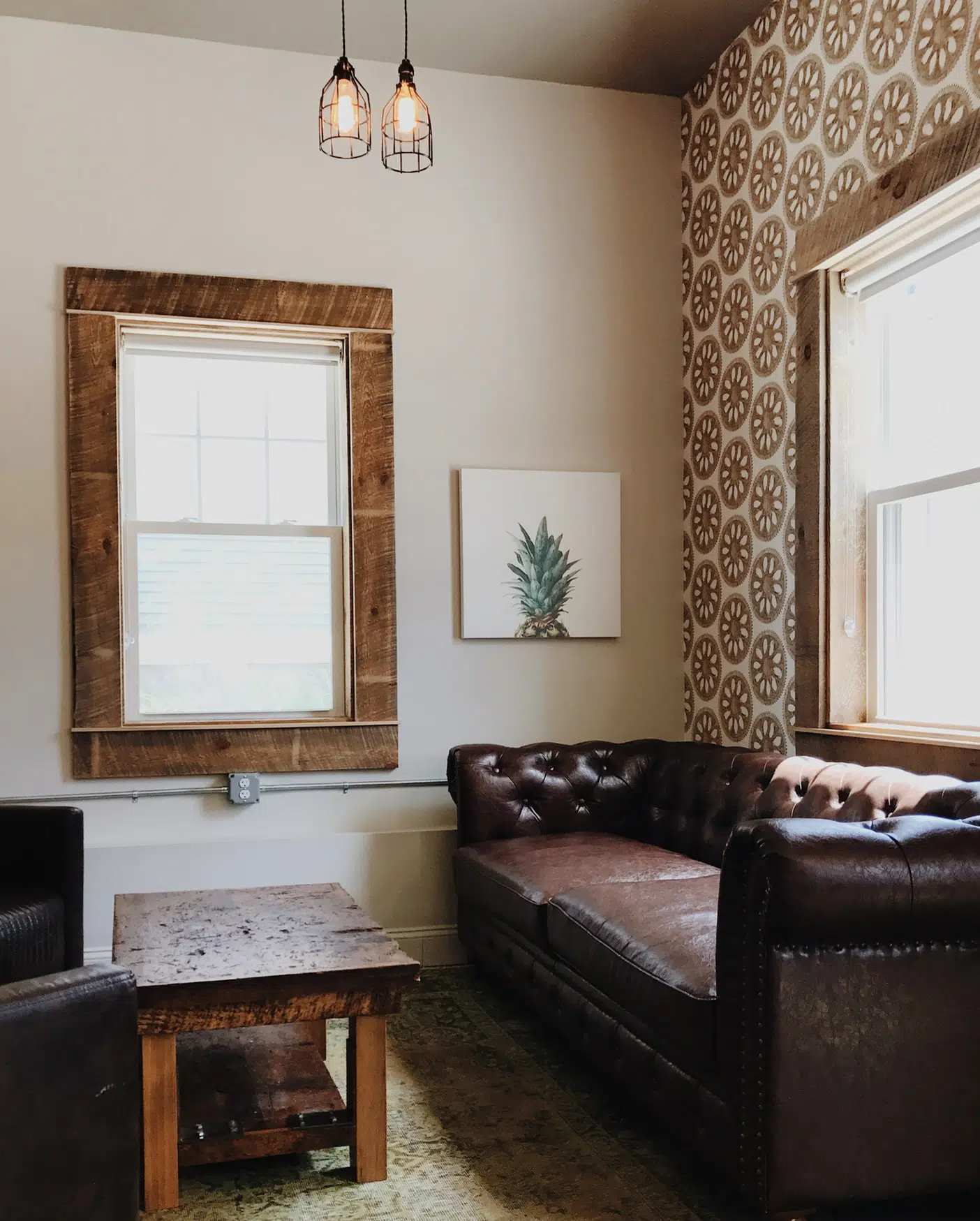 It's also an affordable way to change the entire look and feel of your room. You need to invest a small amount of money and time to get it installed. Textured wallpaper also helps to hide a lot of imperfections that may be present in your wall.
Strippable Wallpaper
Most of the wallpapers that are available these days are usually the strippable ones. Unlike the removable wallpapers, you'll have to spend more time in stripping off these ones. And at times you might need to get separate tools and harsh chemicals to make it easier to take them off your walls.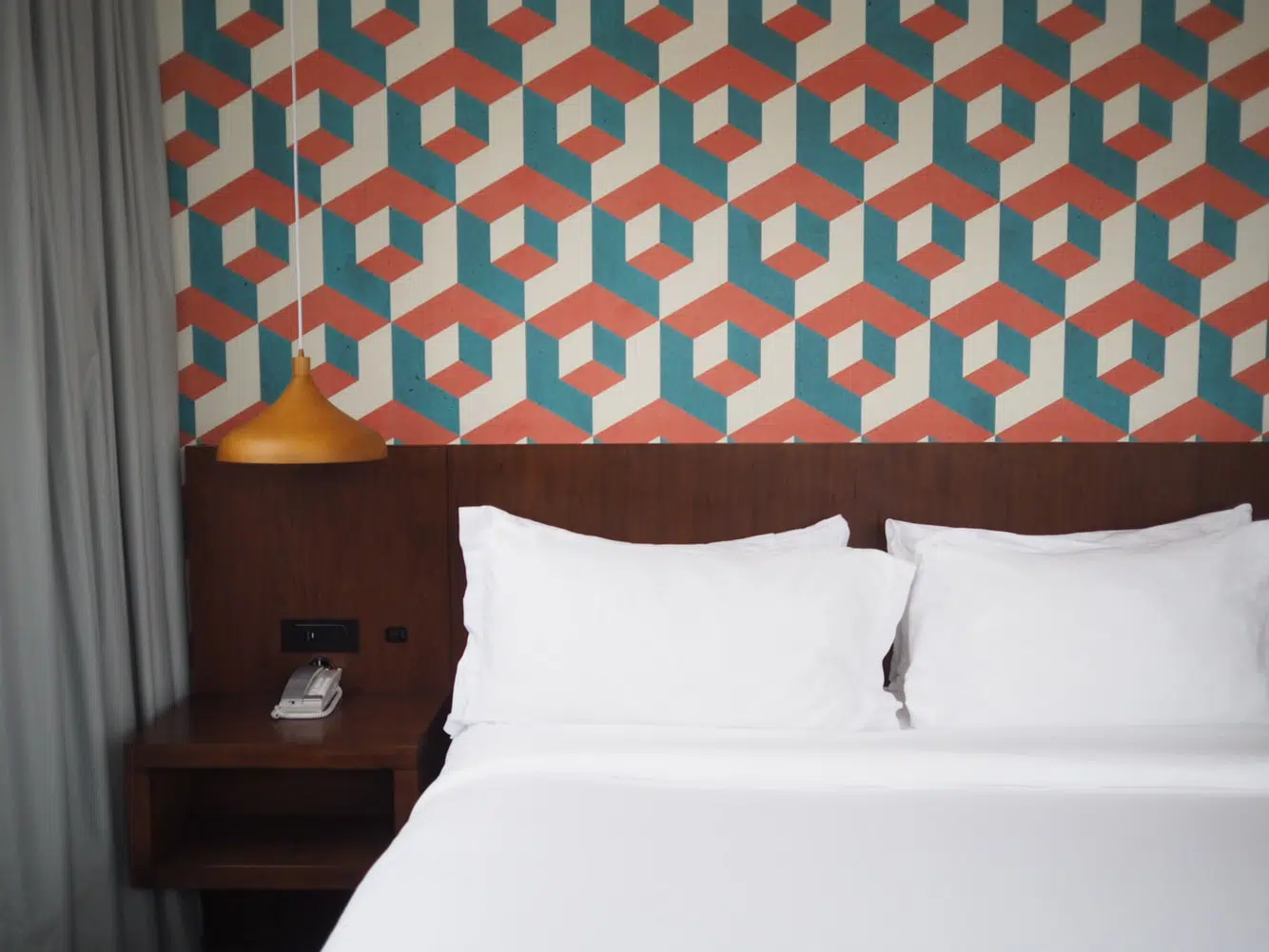 We understand that it can often get frustrating when you're running late, and you don't have the time for this additional work. Moreover, we advise you to keep your pets and children away while you're using the wallpaper stripper as it can release toxic fumes. For the best part, you'll be getting more options (patterns, colors, etc.) to choose from if strippable wallpapers suit your needs.
Metallic Wallpaper
A little bit of shimmer here and there is all that's required to make your room pop with a spark of life. You can add a chic twist to the office or home by selecting a scintillating metallic wallpaper. It's a simple way to accentuate your walls with elegance and gives the much-wanted richness to your home.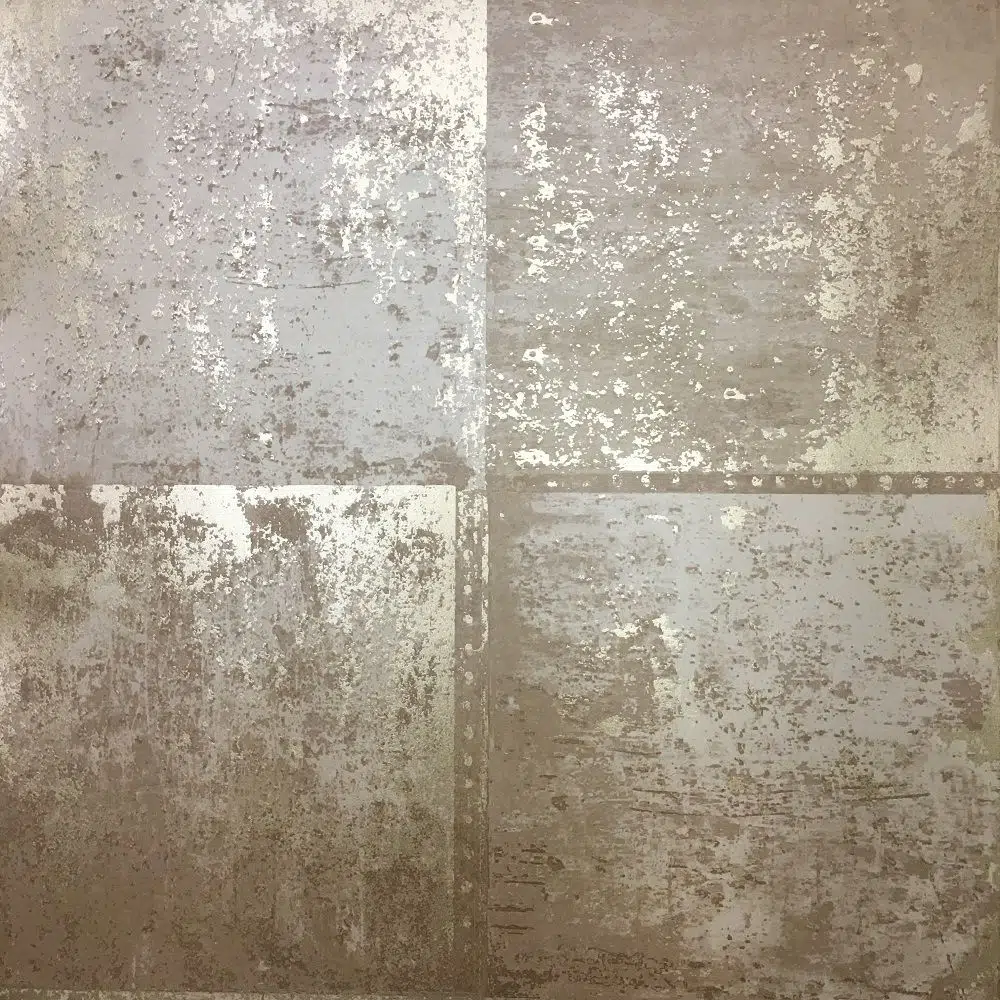 When you hang the metallic wallpaper in place, it will look as though you have hired an expert painter to get the walls painted. The way you plan to design your room also gives you an idea as to how you should place the wallpaper. If you opt for an accent wall, the metal strip will effortlessly draw the attention to that corner of your room. And for a massive impact, you can install it on all of your walls.
Repositionable Wallpaper
You won't really get to enjoy a beautiful wallpaper even after you have bought it, after realizing that you've made an error. It can be a loss if the wallpapers aren't pasted correctly because you'll have to ruin it by stripping them off. But, if you opt for the repositionable ones, there won't be any such fear in your mind.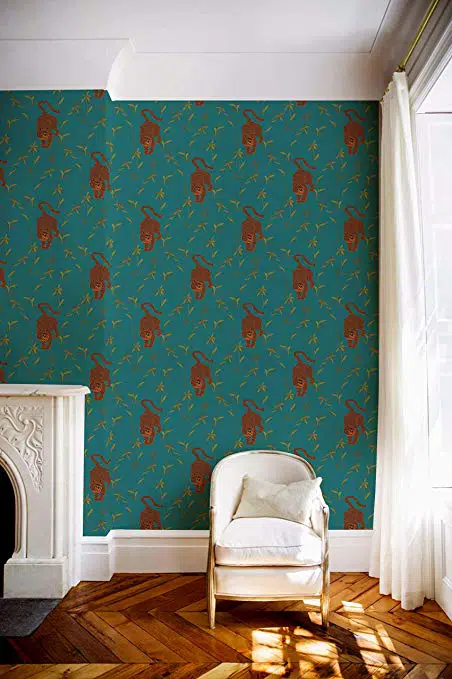 With a repositionable wallpaper, you can move it quickly to cover the damages on your wall, to make it fit perfectly around your door or for matching it with a different design strip. Furthermore, when you select repositionable wallpapers, you can install them by yourself without having to hire an expert to get it done.
Paintable Wallpaper
If you want complete control over your work without the fear of destroying the walls, the best option for such a situation is to get a paintable wallpaper. You can paint it with any colors, and you have the complete freedom to make errors and to keep trying out different patterns.
 But, you should be careful while selecting the paint to ensure that it matches the texture of the wallpaper. One of the other factors that you need to consider while choosing your color is the finish, whether it's matte, glossy, or any other. 
The main advantage of using paintable wallpaper is the ability to control the color of the walls while at the same time, you get to enjoy some great texture.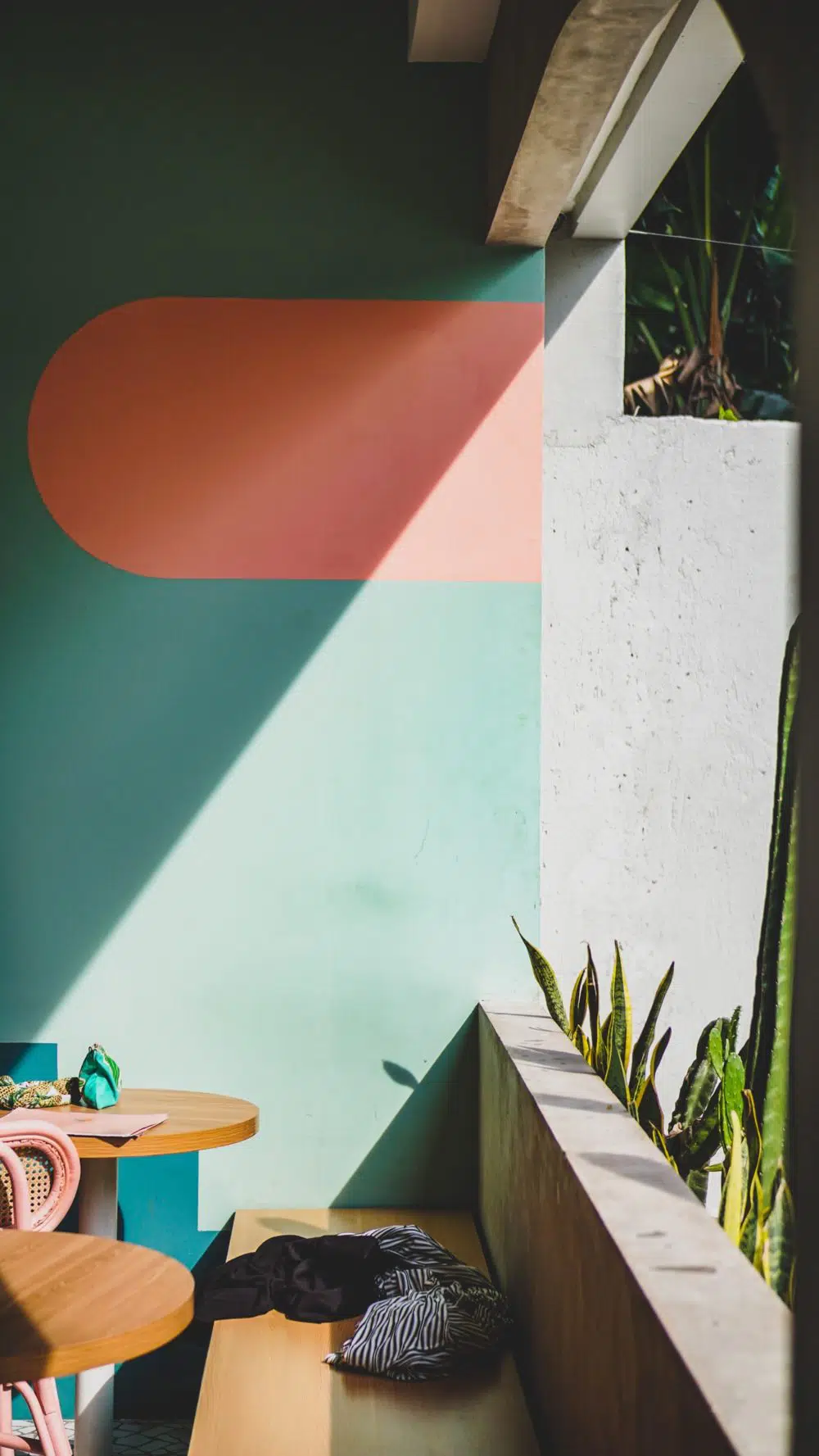 Vintage Wallpaper
Vintage wallpapers give a genuinely sophisticated look to your home as it comes in a range of different stylish designs. It provides the ultimate feel of a classy and luxurious taste. You can either use the vintage wallpapers for creating an accent wall or have it installed throughout the house.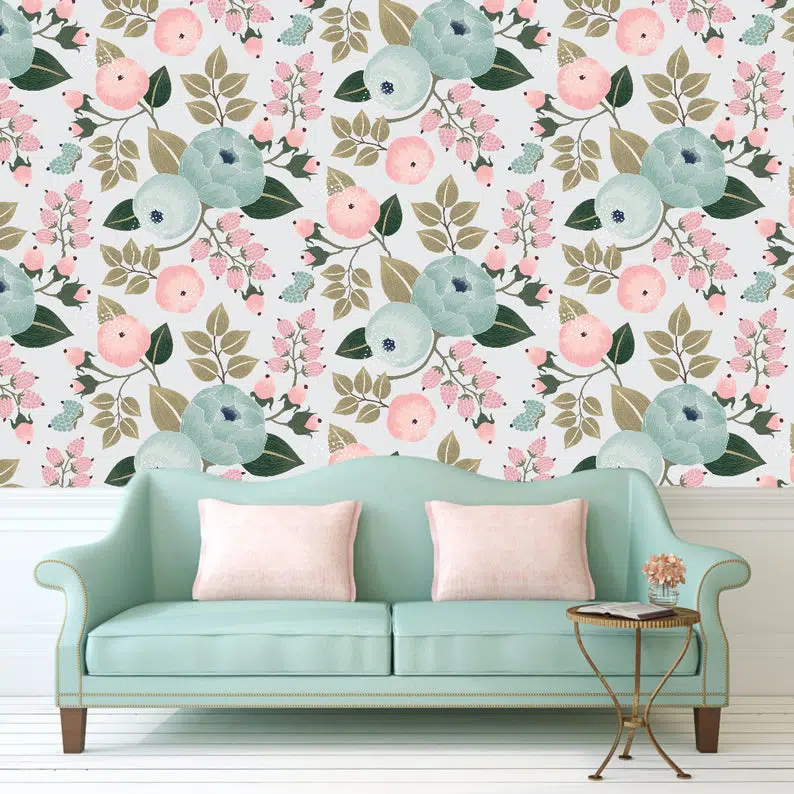 It's quite a versatile wallpaper, which tends to compliment all types of home decor. But, you should focus on the quality of the paper that you're selecting and pay equal heed to how it needs to be fixed. You can get your dream interiors with a vintage wallpaper that comes with a broad selection of patterns and colors which have been inspired by the art styles of different decades. 
Peel and Stick Wallpaper
When you purchase peel and stick wallpaper, it's much cheaper compared to other types. You can install it without having to hire a professional to get the work done for you.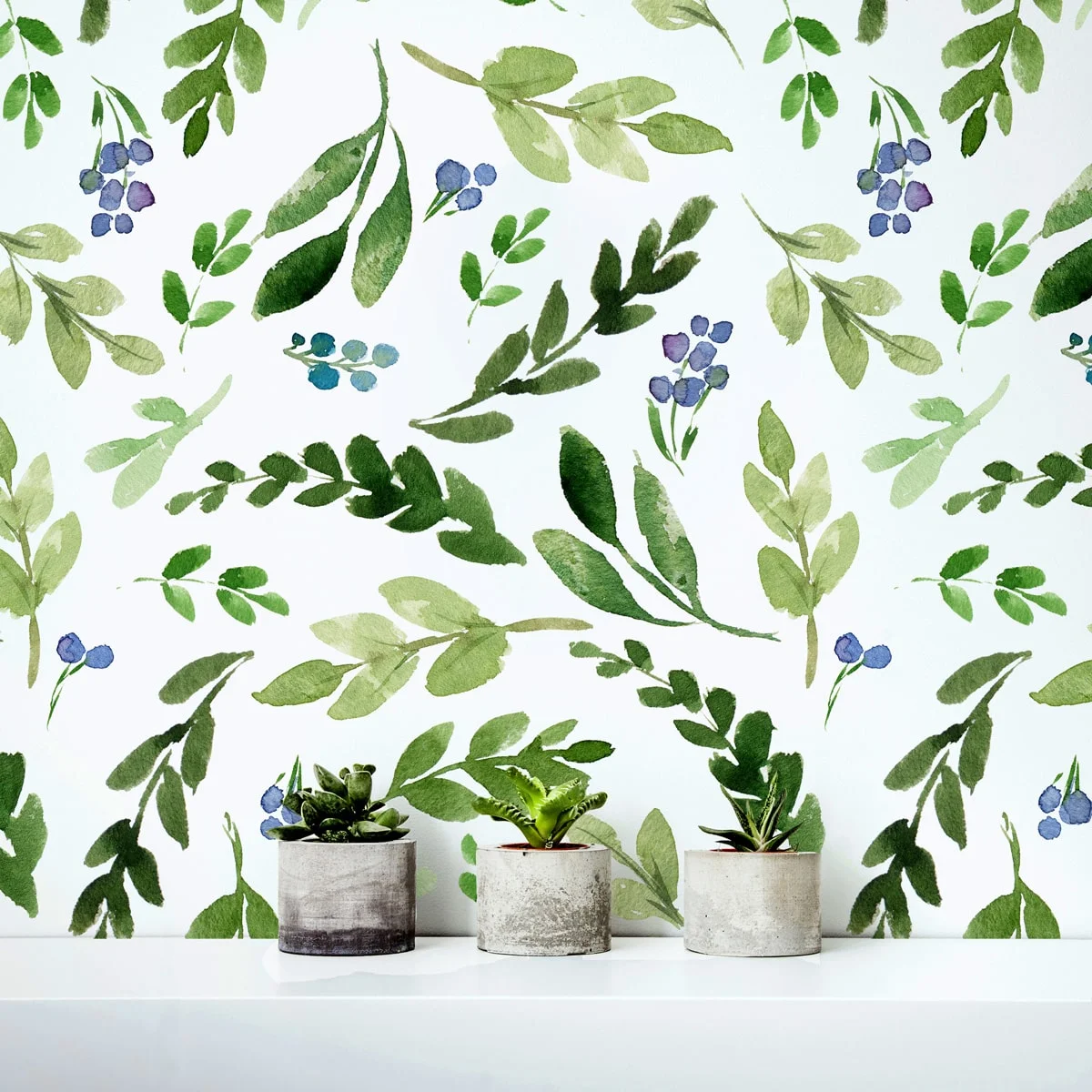 You just need to peel off the back cover and position it correctly on the wall. On the other hand, you should rub the wallpaper gently to remove the bubbles, if any. 
This helps to prevent any wrinkles on the wallpaper. You can easily redecorate your room without having to worry about any damages. However, once you get the measurements done correctly, and you receive your roll, it won't take you more than one to hours with this self-adhesive wallpaper.
Moisture Resistant Wallpaper
Moisture resistant wallpapers can be placed in any of the rooms of your home without having to worry about causing any potential damage because of liquid stains or water. The best places to incorporate a moisture-resistant wallpaper is in your bathroom and kitchen.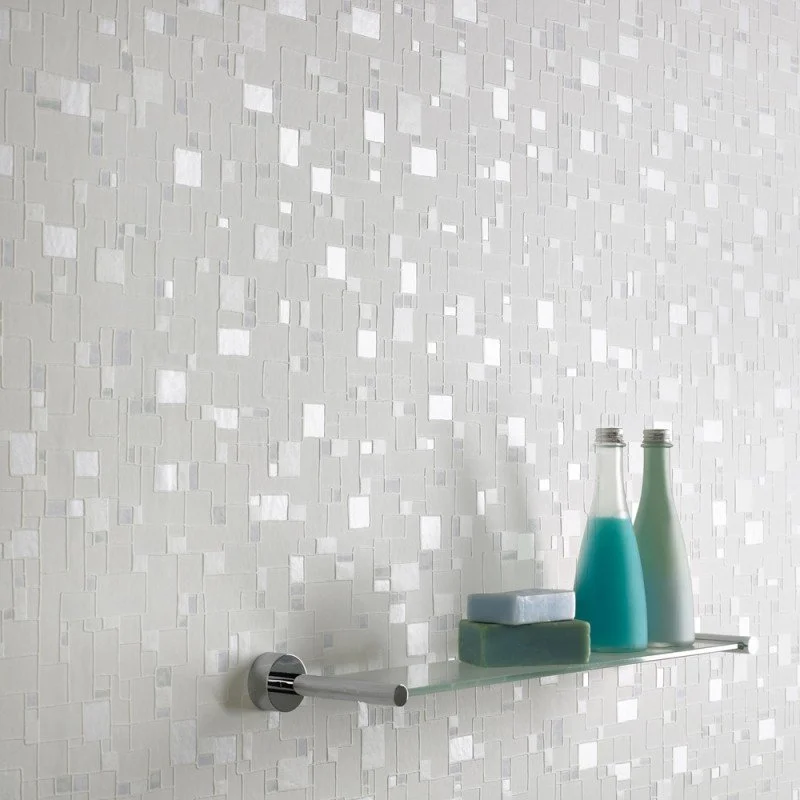 But, it's essential to consider the quality of these papers, especially when you decide to get them installed in your bathroom, which tends to be damp most of the time. Moreover, the moisture-resistant wallpapers are generally heavy-duty one's which doesn't peel off the wall even when it gets wet. 
In the case of wallpapers that aren't moisture resistant, they have seams that tend to peel off quite fast when it's damp. This type of wallpaper also helps to prevent the growth of mold and bacteria in areas with high humidity.
Conclusion
Wallpapers are one of the most cost-efficient methods that you can try out for hiding surface imperfections. The initial investment might be slightly higher than paint, but it again depends on the quality that you're opting for. With such a broad range of color, patterns, and prints, you can rest assured to find one which will be a reflection of your style and personality.
Wallpapers not only enhance the aesthetic appearance of your home, but it also adds to the durability of your walls. We've come to the end of our guide we hope it has helped you to decide which wallpaper will suit your needs perfectly.
Until next time!