Admit it or not, the shades on a window are one of the things that make a house look like home sweet home.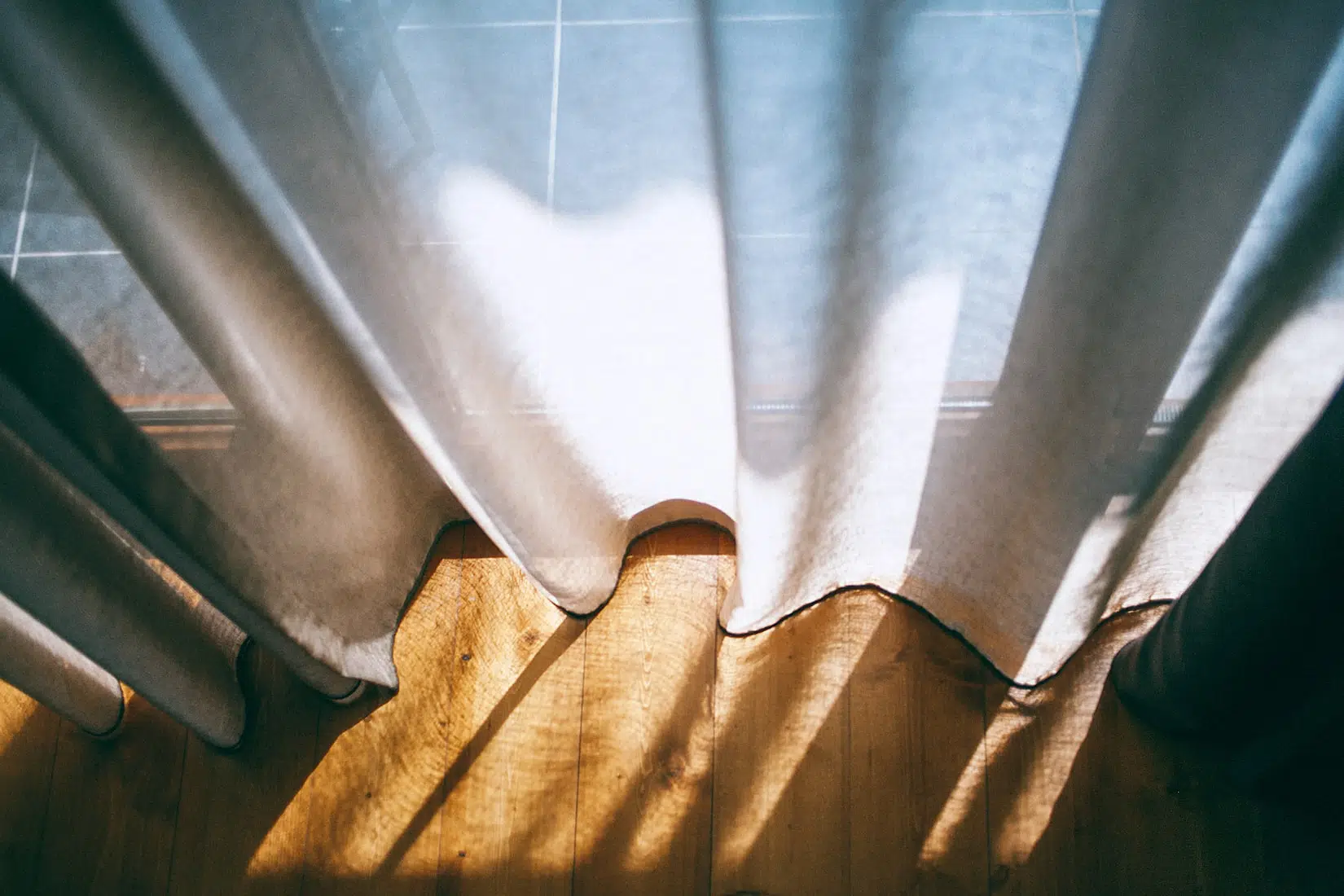 Apart from adding a comfortable and charming appeal to your home interiors, window shades provide two very important things: privacy and sun protection.
However, not all window shades are the same. There are several types of shades for windows that come with a lot of distinct features, specifically designed to cater to various needs.
This makes it a tad bit difficult for us to pick just the ideal window shades for our homes.
So, if you are looking for the perfect window blinds for your house, here's a guide from us that will explain to you all the different types you can get right now!
Types of Windows Shades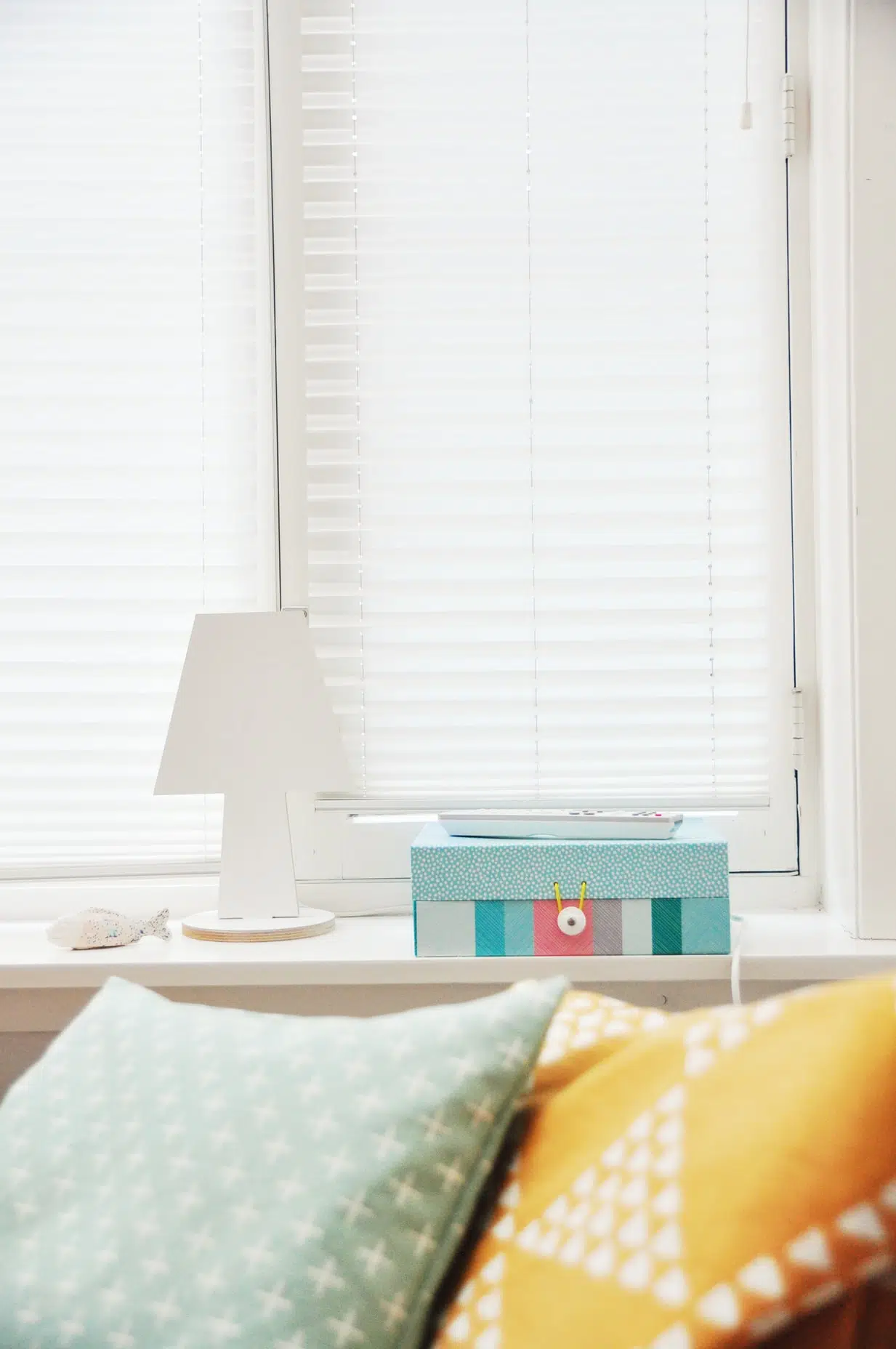 Roman Shades
Roman shades make one of the most elegantly designed blinds that you can get for your windows. A major benefit of the Roman window shades is that they can work well with heavy-set window frames.
Roman shades are generally made of one long piece of thick fabric which features beautiful patterns and designs. It makes for a very sophisticated touch and feels. Moreover, the horizontal folds that these shades feature along the entire length make it easier for you to lift or lower them.
When you pull the Roman shades down, they hang entirely flat. But once you put them up, the blinds reveal their lovely pleats, accentuating the window. Therefore it can be said that these bring in an ideal combination of a classic look and functional layout together in a beautiful blend. These add a unique touch to the overall interior decor, which reflects a refined taste.
One of the smartest ways you could use these blinds is by adding them to a modern interior decor scenario. These create a charming look in such decor scenarios by bringing a balance that highlights all the essential elements of both modern and vintage styles.
Price-wise, you could indeed get a lot of options for Roman window shades. However, they generally tend to incline more on the expensive side, so you must manage your budget accordingly for a quality set of Roman shades. And, if you want to look for more affordable options, do make sure to avoid lighter textures, as they may wear out too soon.
Balloon Shades
Balloon shades are greatly admired for their delicate beauty and are mainly used for decor purposes. These are usually made of silky, sheer, or semi-sheer fabrics that add a sparkling touch to the overall design of the room.
Balloon shades feature rings on the back that have cords running through them. When you pull the shades open, they somewhat puff up like a balloon, making small tufts of fabric. This gives off a charming, vintage vibe; evoking a classic atmosphere of the yesteryears.
The fabric of the balloon shades is usually fragile and needs some high-maintenance and careful cleaning procedures. This can pile up on the cost of these shades, which already may be a bit on the steeper side.
Balloon shades are mostly ornamental window blinds that are primarily used for their undeniable aesthetic appeal. However, these could be a very sensible option for places that need a good bit of sunlight or that have a sweet little indoor garden.
Tie-up Shades
Tie-ups make for another widely popular ornamental window shades style that looks lovely in any room of the house. These tie-up designs are not very complicated and could be easily maintained. 
These simple fabric tie-up shades can be easily installed on your window frame, using a standard curtain rod. At times, people also use a mounting board to hang the tie-up shades instead of a standard hanging rod. These can look very elegant, complementing the rest of the decor.
But the main highlight of these shades is the little ribbons and other decorative fasteners that are attached to them. Since these do not come with any roller tracks or cords, you will have to manually tie these blinds up to let the light in. 
But these may take some time and effort to get right during the first few tries, and may not be convenient for everyone. Some may find this to be a tedious task, and would much prefer a simple roller option, shifting panels, or cords for this reason.
However, tie-ups look absolutely beautiful with any sort of interior design. It adds a little bit of vintage drama to spice up an otherwise boring look in the room. And that will definitely turn some heads toward it!
Roller Shades
Roller window shades are known for their versatile designs that offer complete ease of use. These come in a wide range of fabric and color options, and can beautifully adorn almost all kinds of modern window designs.
Brands such as Smith & Noble and Hunter Douglas can offer you some of the most brilliant designs for roller shades. These shades usually employ the mechanisms of both drapes and mechanical window panels.
One of the main benefits of roller shades is that the thick fabric on it effectively protects your interiors by filtering and blocking the harsh rays of the sun. This makes it a functional and essential element to have in the house.
Roller shades are very easy to use. These work on a smooth track and pulley system, allowing you to effortlessly roll them up by pulling on the string. An excellent way to allow natural light in your home, roller shades could be a great choice for living rooms, playrooms, and nurseries. As you may want to keep it comfortably lit and cozily warm, especially in these rooms.
Some innovative designs in roller shades involve push-button mechanisms, making them even easier for you to work with. With these, all you have to do is push a button on the panel to roll up or pull down the shades. Many people find it a more convenient option than manual designs, while the latter is preferred by all who are looking to add a dated look to their home decor.
Roller shades are usually available in a wide range of colors, designs, and fabrics. A great thing about these blinds is that they are mostly affordable, coming at very reasonable price tags.
You can even add different elements such as tassels and trims, to customize your blinds. Additionally, you can also paint on them to add a personal touch!
Roller shades can undoubtedly bring you a wide range of benefits at a pretty affordable price. Moreover, certain latest designs such as the blackout roller shades with sheers can get you the best of all three of these styles, giving you a grand deal for your money!
Skylight Window Shades
These shades are specifically designed for the skylights in your house. Skylights can give you a beautiful view of the sky at night or of the fluffy clouds during the day. But, they mostly fail to keep the strong rays of the sun at bay. And this is why these types of shades can work well with that arrangement.
Skylight shades can beautifully accentuate your skylight windows, adding a charming touch to your room and ceiling. These are not too difficult to install on the skylight frame or operate. These filter out natural light, keeping the atmosphere cool and comfortable, allowing you to have a peaceful time in the room.
You do get a few different styles of skylight window shades at different prices. Interestingly, typical roller window shades are sometimes modified to work with a skylight, and they do a good job of it. This is one of the more affordable options to have an efficient shade for your window.
Additionally, you can also find skylight window shades that are completely motorized, much like cellular shades. These are especially suited for skylights set on high ceilings. Those who have vaulted ceilings frequently reach out for these as they make a considerably convenient option.
Cellular Window Shades
Cellular window shades are some of the most energy-efficient solutions for your house. Apart from protecting your house's interiors from sun and wind, and providing privacy, cellular windows create an insulated barrier for your rooms. 
They are made of a fabric that's designed into a cellular or honeycomb structure that traps the air between the window and the room. These cellular shades create a balance between indoor and outdoor temperatures, maintaining a comfortable atmosphere in the house all year round. 
Cellular windows could also be used as blackout panels to block away from the sun's rays, which helps you catch those precious moments of sleep in the morning. The best part about these windows is that they aren't all that expensive, and still offer you a smart way of cutting the cost of your heating or cooling bills.
Cellular window shades look pretty stylish and add a brilliant edge to the overall decor situation. These are also some of the most common kinds of window shades, which are a great, and, in fact, better alternative to the standard blackout curtains out there. Cellular shades come in a variety of styles which we will explore in the next few points.
Single Cell Window Shades
Single-cell window shades are a common type of window blind that you can find in many houses. They are a type of cellular window shade with just a single layer of fabric cells. These are a pretty versatile option for all types of windows, fitting well with almost any kind of modern home decor plan.
Single-cell window shades are significantly functional and convenient for everyone to use, which is why it is such a popular shade option for windows. One of the major benefits that these window shades offer is complete privacy for your home. The thick fabric of these blinds blocks out the harsh sunlight and makes sure no one can look into your room. 
In fact, the fabric of these window shades is heavier than most other common blinds. This makes them comparatively much more durable and easier for you to clean. These don't easily crease or lint, and thus need no high-maintenance care, for that matter.
Single-cell window shades are also pretty easy to use, which lets you enjoy a good deal of sunlight whenever you want, by letting the natural light flow into space.
These window shades also score pretty high on saving energy. They can maintain a comfortable temperature indoors by creating an insulating screen that keeps the atmosphere comfortable in summers and winters alike. This way, these shades can cut down on your energy bills, without costing much themselves.
Double Cell Window Shades
Another popular variant of cellular window shades is the double-cell window shades that work pretty much like the single-cell ones.
However, the major difference between the two is that the double-cell window shades come with an extra heavy layer of protection. This ensures better insulation for your place, trapping the heat inside to provide thermal comfort during winters and cooling off well to keep it pleasant during summers. These shades block away a significant amount of sun rays and UV light that damage not only your furniture but also your skin and overall health.
These could also be reliably used as blackout shades as they provide a comfortably dimmed or darkened environment when you pull them down. Thus, these double-cell blinds could be easily used in nurseries, reading rooms, or bedrooms.
These do provide you with all the privacy you need in your room. And the shades are made of a durable material and can be easily cleaned without much of a hassle.
These shades are available in a wide range of colors and styles, so you can mix and match them with your room decor and designs. A big advantage is that these double-cell shades do not cost much. So, you do get to have a beautiful blend of charming designs and high functionality at a reasonable cost!
Cordless Cellular Window Shades
The cordless type of cellular window shade is all about maximum convenience and functionality. Well, we all know that cords can be a big hassle at times. They dangle all the way down, which doesn't really look nice, and get caught up in things toppling them over. Also, the cord can even break if they get caught up in the track. Additionally, cords can also be risky in houses that have pets or infants.
So, if you are looking for cordless alternatives for your windows, these could be some of the best ones for precisely the purpose. The cordless cellular windows come with an easy auto-mechanism that will lift the shades for you whenever you need them and put them back down as required. It doesn't involve any cord, rope, or strings as such that could hinder the efficiency of these blinds.
Fabric-wise, these shades are pretty durable and can be cleaned easily. These can be installed on almost all modern frames. The shades will filter and block the harsh rays of the sun and UV light, protecting you and your home from their damaging effects.
Cordless cellular window shades also provide maximum thermal insulation during colder weather, by trapping the heat inside. But, in summer, these reflect back heat outside and keep the interiors cool and comfortable for you. 
As blackout blinds, they work decently, allowing a cozy atmosphere for you to rest. Additionally, these blinds also take complete care of your privacy by providing absolute coverage against prying eyes.
However, these shades can be considerably more expensive than most other ones. So, that may require you to stretch your budget a bit.
Bamboo Window Shades
Window shades made out of bamboo are greatly admired for their beauty. These shades are usually done in the Roman style, having delicate panels or pleats, much like a large sushi mat. You can find these mostly in houses that are located in tropical or coastal regions.
These delicate bamboo shades fall like any normal window blind but can give you more of a pleated look when you hang them up. The bamboo shades keep the interiors from being too bright and look amazing against natural light. The natural elements in the shade whisk up a peaceful look and feel about them.
A significant advantage of these window shades is that they pose no risk of allergies to people who are sensitive to the synthetic weaves of common blinds as they are made of natural and non-toxic materials. This is undeniably a huge pro about these bamboo shades.
Quality-wise, these shades are pretty sturdy, holding up against regular wear and tear and the sun. However, there are no ways to clean them in the usual way. So, you would have to clean them manually with care.
Bamboo shades are primarily used for decorative purposes and look gorgeous when paired up with Asian or tribal decor elements. These are also more affordable, unlike other exotic woods.
But, if you are looking for insulative properties or privacy, these shades may not be the ideal ones for you.
Remote Control Motorized Window Shades
Well, in this era of hi-tech consumer devices, there aren't many things left that still need manual operations. And remote control motorized shades are definitely one of them.
These motorized shades offer maximum convenience and are highly demanded precisely. These involve no hassles of cords or other things, allowing you to operate it with just a simple push of the button. 
Some more advanced models come with several features and remote control settings. These allow you to control your shades in a number of ways, including managing the tilts at precise angles.
The auto-shades come with a powerful motor that manages the movement of the shades. And although some may think that the motors will break after a point of time, modern mechanisms are designed to last. So you can rest assured that these motors will last you for a very long time.
And there are so many different styles that are available on the market right now. This makes it even easier for you to mix and match them with the rest of your room design.
These shades also come with a hand-held remote control, which you can use from the comfort of your bed or couch. These will open the window shades for you and duly close it without needing you to get off your comfortable spot. This way, you can manage the natural lights in your living space from any part of the house
Houses that have very high windows can make it difficult for the owners to manage them daily, pretty much like the skylights we discussed earlier. In such cases, it would be the wisest thing to opt for motorized window shades that make it absolutely effortless to deal with them.
Pleated Shades
Pleated shades or blinds for windows are made from pleated fabric that sits flat on top of a window frame when pulled up. These are made of a single piece of fabric, but they look like slats due to their many horizontal folds. 
These are some of the best options for bedrooms as they ensure complete privacy. The pleated fabric of these shades adds more depth to the room decor, complementing its overall design.
Cellular shades or honeycomb pleated blinds are very similar to other pleated designs. But cellular pleated shades are actually made up of two or more layers that are joined at the pleats, forming the "cells" in the structure. This cellular design traps in the air, providing incredible insulation for the interiors.
Owing to their cellular construction, these pleated blinds save a lot of energy that otherwise goes into powering the air conditioners, coolers or heaters in your house. By maintaining an ideal temperature balance, these shades cut energy bills to a great extent. Pleated shades and curtains can also efficiently absorb noise, ensuring a peaceful and quiet environment. These also do a decent job of filtering out sun rays and keeping the room comfortably darkened.
The cellular pleated shades come in a wide range of sizes, styles, and colors. You can also opt for single, double, and triple-celled varieties that could give you a number of benefits.
Solar Window Shades
Solar window shades are the ones that are specifically designed to filter and reduce the harsh rays of the sun coming into the house. Such shades are a pretty good option for houses in tropical regions where you get a lot of sunlight.
These significantly help protect everything in the house from the harmful UV rays of the sun, which can cause severe health complications. The fabric on solar window shades is usually woven polyethylene, which does a good job of blocking sun rays out despite being lightweight.
These create a cool and cozy atmosphere, keeping the interiors comfortably dark. This is what makes solar shades an ideal choice for bedrooms, nurseries, TV rooms, playrooms, and so on.
These shades are also pretty durable as they hold on for a substantial period of time without wearing out. This also makes it easier for you to clean and maintain it, as it doesn't need expensive procedures to keep it in good condition.
However, the only downside to these is they aren't very versatile when it comes to designs. Solar window shades won't give you many styles or colors to choose from. These are focused mainly on their functional aspects.
Panel Track Shades
There has always been this undeniable charm about vertical blinds that seem to accentuate every other element in the room. And this is what makes the panel track window shades some of the most attractive curtain elements that you can add to your house.
Panel track shades consist of many panels that are entirely covered with fabric. You can effortlessly slide these panels to unveil or cover your windows.
Very functional design in every way, panel track shades can be installed on any modern window frame. These are a very popular option for larger frames and are presently a trending look.
Panel tracks also score pretty high when it comes to privacy and light control. With the sturdy panels and durable fabric, you would hardly need to worry about anyone looking into your rooms. 
The materials and structure of the shades block out a substantial amount of sun rays and UV light. These also work considerably well as blackout blinds, keeping your room cozily dark and cool.
You can easily put these blinds in your living room, bedroom, dining room, or nursery. Brands such as Levolor, American Blinds, and Century Shade & Blind Co., offer some of the best quality and designs in panel track shades.
These shades are available in many different options ranging from wooden panels to solar shade materials. So, it's easy to customize your home interiors by getting the ideal style of panel tracks for yourself.
Options such as custom cornices and stack placements allow you to customize the panels in splits, or side-pull layouts to cover up the center.
Natural Woven Shades
Bringing an organic element into your living space brightens it up in a way that can seldom be achieved by artificial materials. And that's why natural woven shades really make a grand statement in any room.
These shades are usually made of grasses, reeds, or sustainable materials that have a charm of their own. Natural woven shades are really effective when it comes to keeping your rooms cool. These do not absorb much heat but can efficiently filter the strong sun rays. There is a wide range of styles and colors available for these shades.
But, the major advantage that these shades provide is that of safety from allergens. Many people could be sensitive to synthetic materials that can cause allergic reactions, such as rashes, eruptions, and irritation of the sensitive lining in our body.
Naturally, woven shades are highly demanded by people who have a difficult time being around synthetic and artificial substances. These shades are made entirely of natural materials that pose no risk of such reactions.
However, these curtains do not offer much insulation, so it is not the best option for winter. Additionally, such shades are usually high-maintenance, as they are pretty delicate. 
Sheers and semi-sheers
Sheer or semi-sheer shades are used purely for decorative purposes. These look gorgeous and can add a stunning appeal to any type of decor: be it modern or traditional. Sheer shades help to filter natural light, softening the strong effects, and creating a beautifully lit aura inside.
One of the biggest benefits of these shades is that the fabric is extremely breathable. These provide higher cooling effects, absorbing less heat in the fabric while keeping the interiors cool.
Sheer shade designs can complement most modern window frames. Yet these look best on smaller windows and with minimalist designs for the room interiors. These window shades typically highlight the rest of the elements in the room, along with making a definite personal statement. Semi-sheer shades offer a bit more resistance against the sun. These are also decent options for living or dining rooms, providing a tad bit more privacy than the entirely sheer ones.
Vertical sheer blinds combine the elegant beauty of soft sheer drapery with conventional vertical blinds that look beautiful on larger windows, such as sliding patio doors. Many companies also provide customizable designs for sheer horizontal shades that offer options for color, opacity, vane size, or even lift controls.
However, sheer or semi-sheer shades can be pretty expensive and require considerable maintenance, such as spot and dry cleaning. Also, such shades will not help with insulation or privacy.
Quick Windows Shades Buyer's Guide
Given the wide range of styles and designs, it can be really confusing when it comes to getting the perfect ones for your home. Factors such as quality, type, versatility, and price are essential to consider while choosing the ideal window shades.
And that is why we are attaching this brief guide here, which will help you make a well-informed decision while buying the most suitable shades for home windows.
Insulation and Acoustics
Window shades can significantly influence the insulation and acoustics of your home. When selecting shades, consider materials and designs that help in regulating temperature, conserve energy, and minimize noise. Shades with cellular or honeycomb structures, for instance, provide excellent insulation and sound absorption properties. However, the addition of thermal and soundproofing curtains can further enhance these qualities.
Thermal curtains are designed for temperature regulation and energy conservation, featuring multiple layers including a high-density foam layer, a reflective vapor barrier, and a decorative outer layer. These features contribute to retaining heat during colder months and keeping rooms cool during warm weather, helping to reduce energy costs.
Soundproofing curtains, also known as acoustical curtains, focus on minimizing noise transmission through windows. They are typically constructed with heavy, dense materials such as mass-loaded vinyl (MLV) or tightly woven fabrics that absorb and block sound waves. Together, window shades and curtains significantly improve insulation and acoustics for enhanced comfort and privacy in your home.
Ready-made or Custom-made?
This is truly an age-old debate that is never simple to solve in any situation. Buying ready-made shades can save a lot of effort and money. Ready-made models also offer you a greater range of styles and designs to choose from. But, on the downside, these may not always fit your window frames.
If your windows are smaller or larger than the standard size, then it will be wise to consider going for custom-made blinds. These will ensure a secure fit for your windows. Moreover, these also give you a bigger scope for customizing your window with additional trims or designs.
Quality
This is the most important factor to take into account while purchasing your window shades. Windows shades directly take all the harsh rays of the sun as well as the onslaughts of fluctuating temperatures. If the shades on your windows are not of good quality, then they will get sun-bleached, faded, and worn out in no time at all.
This is why considering high-quality material for your blinds while buying them is pretty essential always.

Types of Shades
Getting suitable window shades for a room will obviously depend on what kind of room it is. Different rooms in the house will need varying degrees of light control. Moreover, privacy is another essential factor in everything. So, if you want to put up some sheer window shades in your bedroom, you may need to think twice before making that decision. 
Bedrooms and playrooms or nurseries should have more textured blinds that provide maximum insulation and privacy. While semi-sheers, woven, or balloon shades can go on living room windows or in dining rooms and kitchens since they filter a lot of natural light.
Versatility
A versatile pair of window shades can be installed on most window frames without hassles and bring you all the benefits of quality blinds. These should also adequately match up to the rest of the room decor so that they don't look out of place.
Although it may be difficult for you to be able to find the right fit for your windows all the time, you can always get them custom fit. However, benefits, including insulation, privacy, sun-blocking, and ease of use, should be available in any standard window shade.
Price
The prices for window shades vary considerably from one brand to another, and most importantly, as per different types. Some of the standard shades, such as pleated blinds, roller shades, and cellular ones come at a pretty affordable price tag. These are available in many different styles and could be effortlessly installed on any window frame.
On the other hand, some of the most expensive ones include motorized or remote-control window blinds, but they bring you a bunch of additional benefits. You can control these from anywhere in the house without having to move from your place of comfort, set automation and scheduling, and more.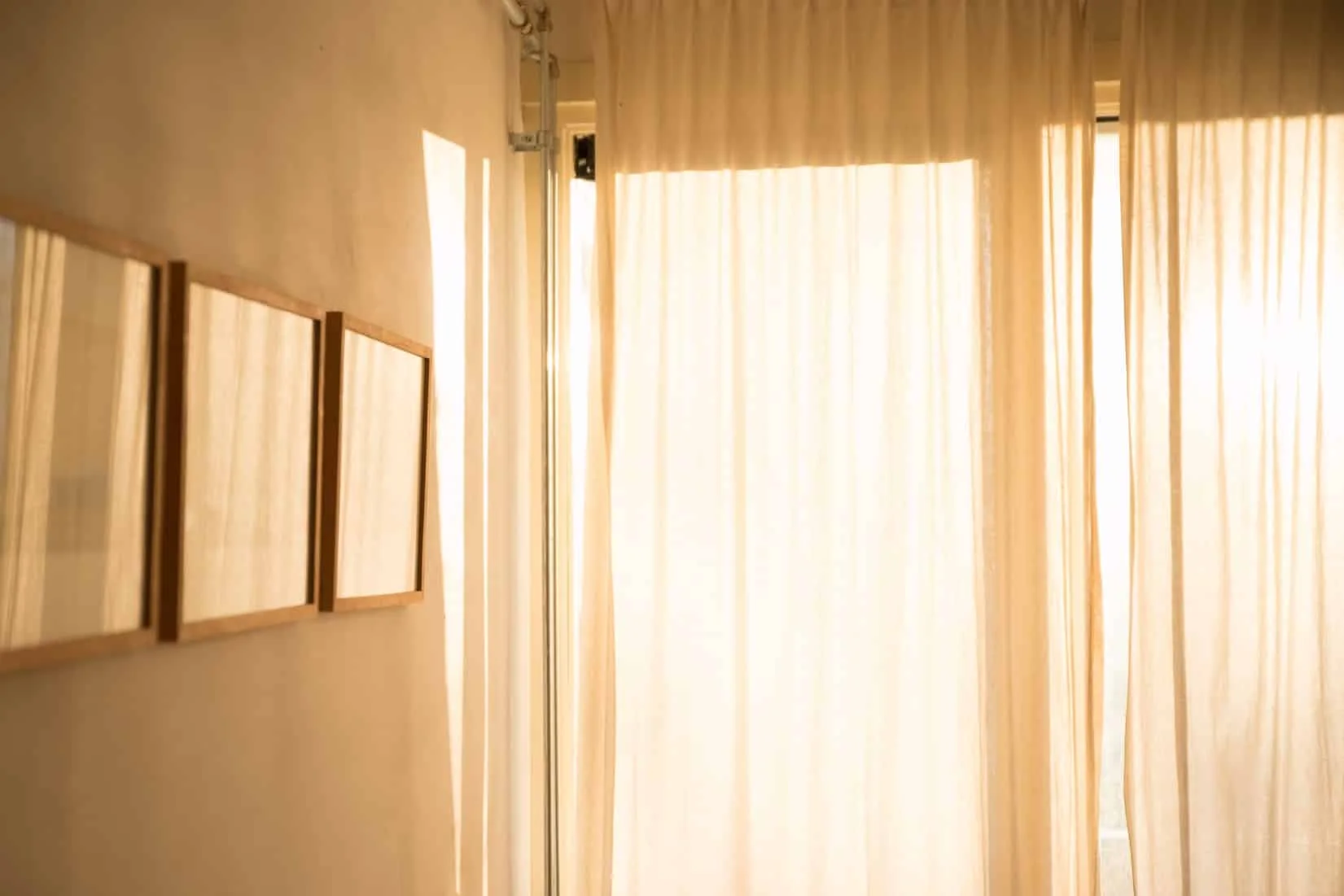 Conclusion
And that was it for our extensive guide on all types of window shades that you can get for your home right now!
We hope we were able to provide you with all the important insight into the mechanisms of these window shades, and that you liked what you read.
Related Articles