Working from home can be a bliss; you have the option to snooze the alarm, avoid morning commutes, work in pyjamas and enjoy all the comfort.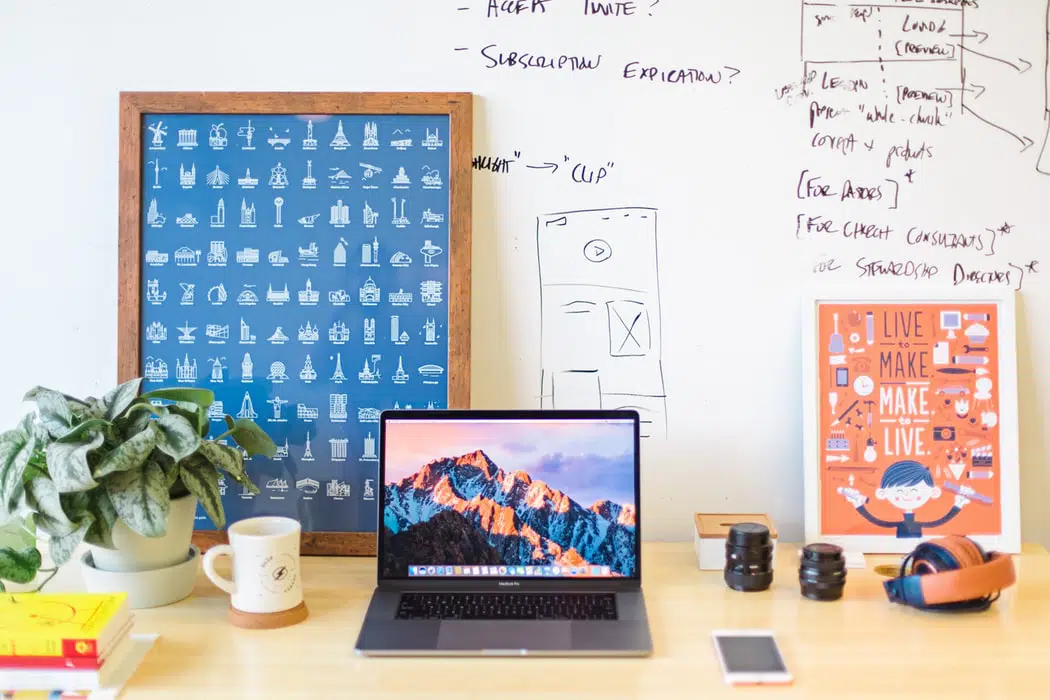 But there is always a flip side to it. And in this case, you have plenty of distractions going around such as pets, children, family members, and television, to name a few. 
However, the good news is, the solution to this issue is a home office. It's like the uber-productive section of your home that screams all things 'business'. And, you also get to have the freedom to be creative while decorating this space, which gives you control over your budget. 
Now, it can get overwhelming when you're presented with a myriad of options that you can work with. So, to make it slightly easier for you, we have handpicked 13 of the best budget ideas for outfitting a home office.
So, without further ado, let's get started!
Home Office Ideas on a Budget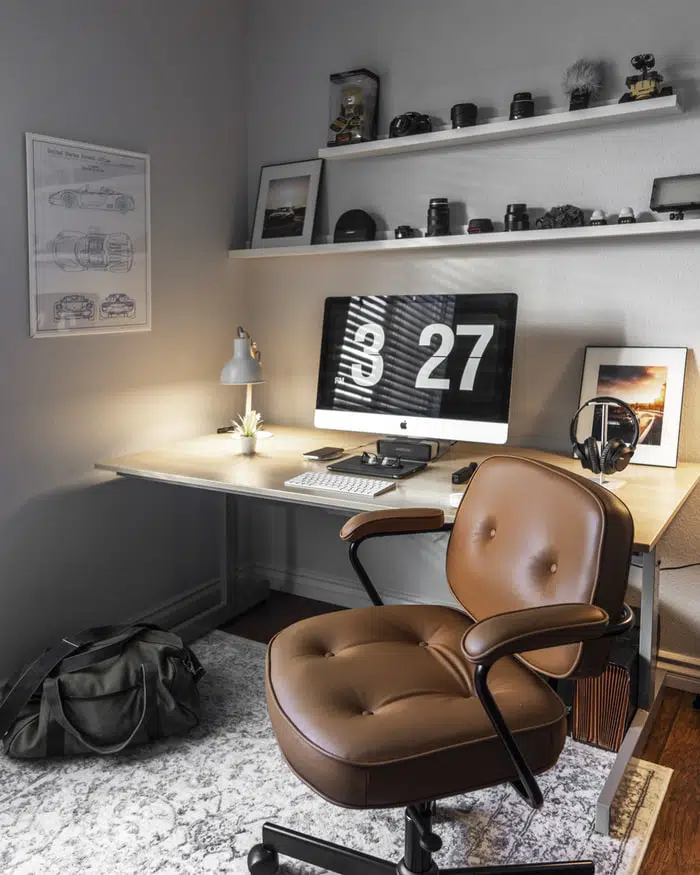 Create a Plan
You might think that you just need to move the furniture around for the office space to work in your favor. But that may not be the case always, which is why it's best to stick to a plan. 
The most important thing here is that the office space should work for you. In other words, you need to put your business at the top of your list. You can start by taking measurements of your space; this will give you an idea about how to work on your floor plan. 
And once the floor plan is ready, you should start measuring the furniture that will fit comfortably in your office space. This should help you understand whether a particular desk, chair or bookshelf will help you reach the goal or not.
Repurpose Existing Space Into an Office 
There is no denying that one of the most efficient home office makeover ideas is to make use of the space that is already available in the house. This can be the space beneath the staircase landing, a kitchen nook, a vacant room or even a spare corner in your living room. 
Irrespective of your work type and individual preferences, this tip will be helpful for anyone who is looking to revamp any room available on a budget. And if you do have space for a stay-at-home office, then this task won't be very challenging. 
Moreover, with a separate room for your home office, you'll notice a significant difference in your productivity. In the end, you need to be comfortable in the space you're selecting to set up a home office, so that your workflow is not hampered.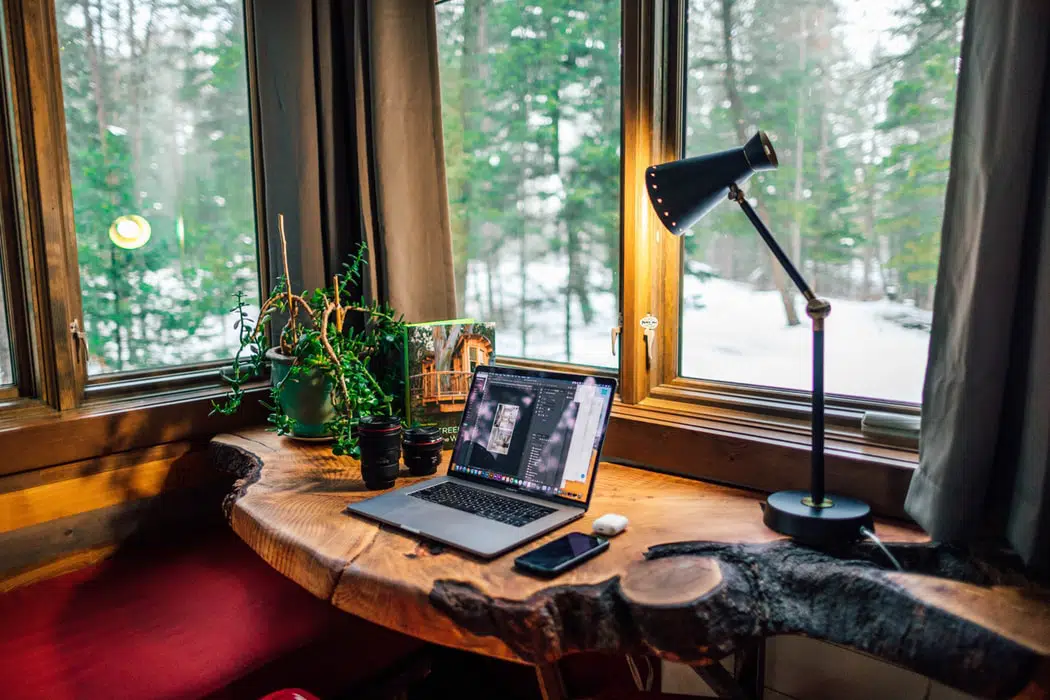 Repurpose Items for Furnishing the Home Office 
You don't need to go and splurge in Target or Ikea for purchasing any office decoration supplies right after finalizing a space. This means that you should aim to reuse the items that are lying around in the house. For instance, mason jar works perfectly for organizing your stationery, and cardboard boxes can be used for placing your files. 
If you look around the house, you'll find a host of solutions which can be smartly used to keep you from busting the budget. And once you're done re-purposing the items that you already own, check Craigslist or other thrift shops for office furniture. This is where you need to use your creativity to ensure that you get the best deal and make great use of it.
Shop Around for a Good Bargain
You'll be surprised by what you can possibly find at thrift stores, flea markets, garage sales, and consignment shops. With high rates of product-consumption, people are always replacing older items with new ones. So, you can easily find book racks and office desks in excellent condition within an affordable price range. 
On an interesting note, if any piece of furniture has caught your eye, focus on how you can give a finishing touch to it. This way, you can add a spark of life to even the dullest furniture that may come at a great discount. All in all, you'll just need to sand them down and add a coat of paint or a few trimmings to repurpose any table or chair to save a few dollars. 
But for those who don't prefer hand-me-downs, you should look out for furniture sales both online and in brick-and-mortar stores. 
Exchange with Friends
You can consider trading a few pieces of furniture with your friends. For instance, if you have a dining table that doesn't fit your office space, how about swapping it with someone who has a smaller desk? Or if you have children's furniture, you can exchange it for bookshelves which would be of great use in the home office. 
Plus, you can also offer your decorating skills to a neighbor in exchange for a chair. The main factor that lies here is that you always have something valuable that you can offer whether it's your skills or some product. Not only does it help you cut down your expenses but it also helps both the parties find just the required items, without having to fill the house with unrequited furniture.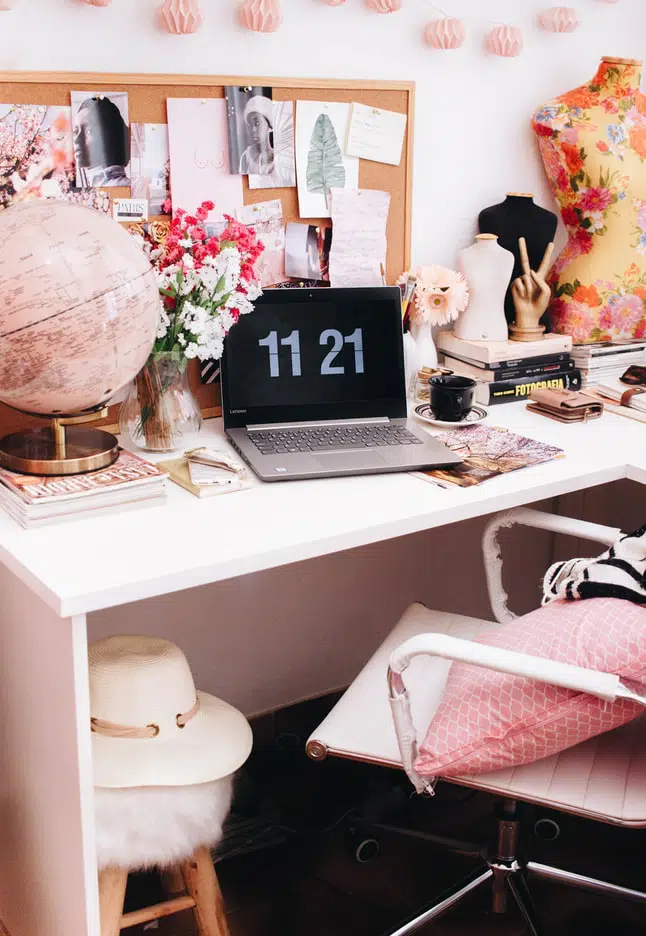 Keep An Eye for Affordable Wall Decor 
Most of us have some phrases or quotes that top our favorites list because we find them inspiring or motivating. And these are the same pieces that you can print out along with a few images to deck up your office area. 
For super affordable frames, you can check out Ikea as well as dollar stores that usually have a good collection. We must say that when you print and frame your artwork; it cost way less in comparison to buying the ready-made prints in a retail store. And adding artwork can instantly revamp the entire decor; and it's also one of the best ideas while working on a budget. 
Moreover, if you're a fan of planners, then don't hesitate to include a calendar on the wall. They might not be an example of traditional 'art', but they do help in making the overall space and walls have an official look to them. 
Also, if you prefer using an electronic calendar for scheduling your programs, a beautiful wall calendar works as a decorative piece. It is more than a useful planning tool. And you may also add new artwork to improve the existing decor of your space.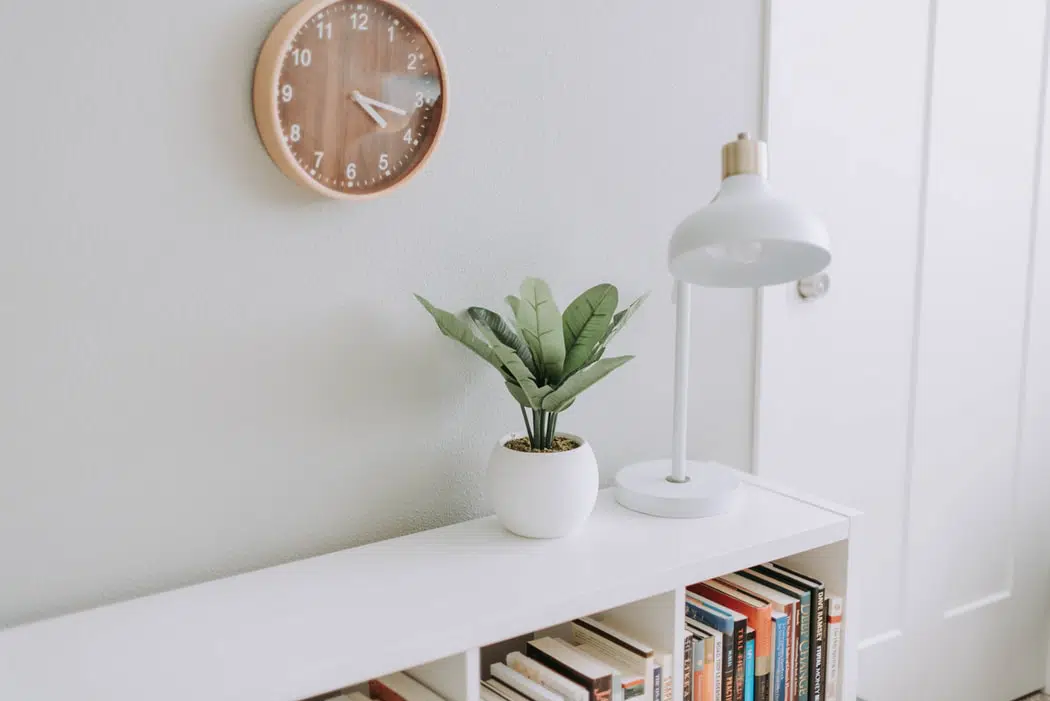 Add a Clock
If you're on a budget, then the concept of "time is money" should always be at the forefront of your mind. With that said, something as simple as hanging a big clock on your wall can do wonders in keeping you focused and productive while at work.
It's vital to ensure that whatever time you plan to keep for your work should be a productive one. Thus your office should be well-equipped with the things that you generally require without you having to take frequent breaks to get each item. 
Many of you might be familiar with time-blocking, which is known to help many professionals. If you can figure out the time-blocking method correctly, then you'll be amazed by the rate at which your productivity improves. This method is relatively simple; all you need to do is block out time for prioritizing the most important tasks. 
And once they are completed, you can add in the less important tasks for the day. But don't forget to set a timer for completing the tasks, this way you won't have room for any interruption and you'll be mindful with each passing second.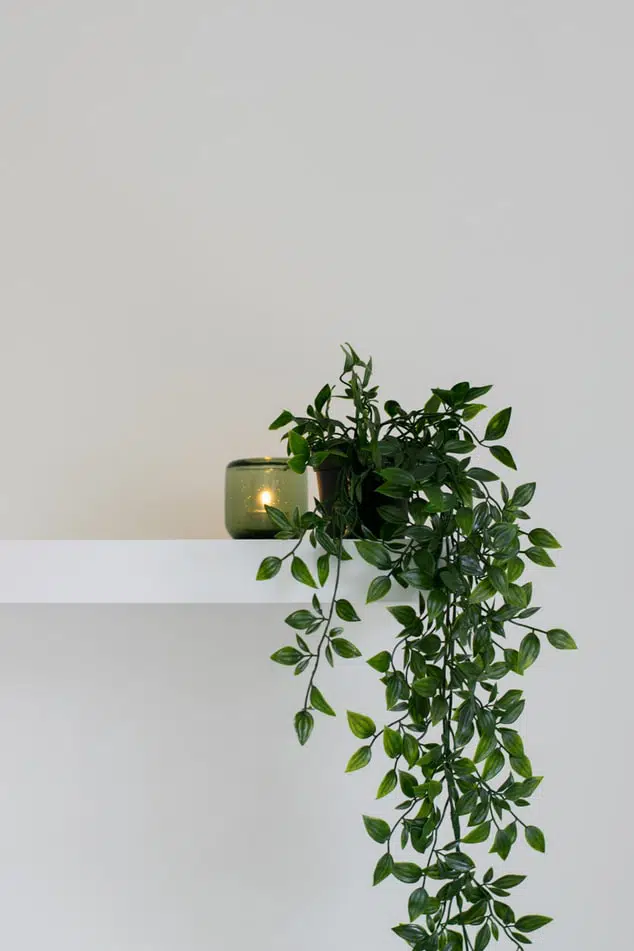 Add Greens
Adding some potted plants in your office space will allow you to breathe some life even in confined areas, and they are super affordable and easy to maintain. This way you'll feel like working for longer durations because it cleans the air and keeps you feeling calm, and it looks pretty too. You can fill the vacant spots with plants from a local nursery or even a discount store.
And the best part is that plants help improve your health, while it also sharpens your focus. You can opt for any plant that is suitable for indoors and is low maintenance like a snake plant or even a bamboo palm. 
Plus, getting a cute planter for keeping the plant works to your benefit as it takes your decorative game to the next level. Overall, you need to ensure that everything that you incorporate helps you get a balanced office space- practical, comfortable, ergonomic and most importantly, clean.
Ergonomics on the Cheap
The essential factors in your working environment are your health and safety, which should never be sacrificed regardless of your budget. So, when you're picking a piece of furniture, do keep an eye for ergonomic designs as it makes things easier for you to use. 
The task chair that you plan to use in your home office should balance your back and shoulder correctly. And this applies mainly to those who will be working on a laptop or desktop the entire day. In addition to that, you should also consider footrests, soft keyboard pads and ergonomic mouse instruments that fit your hand correctly. 
Plus, even if you work for long hours the ergonomic office furniture and accessories will be less stressful to your body. Your main aim should be on purchasing or trading products that will help enhance the work experience. A decent ergonomic office chair these days for example could be had for less than $200.
Get an Exercise Ball 
Sitting for long hours on the office chair can result in a lot of health issues later in life, which is why exercise is important. Replacing the office chair completely for the exercise ball is not a feasible option, but you can use the exercise ball during the day as part of your fitness regime.  
In addition to that, using exercise balls has been the latest strategy for reducing discomfort, fatigue and back pain. That's because when you sit on an exercise ball, the instability helps increase trunk muscle activation, which improves posture, increases core strength and decrease discomfort. This further keeps you feeling awake and motivated without any lethargy.
Another benefit that most users claim to have witnessed is increased calorie burning. You don't even have to break the bank for other exercise equipment because this unit serves the purpose pretty well. So, keep an eye for a new stability ball, or you can even get one from a thrift store. 
Keep your Office Space Clean
First and foremost, you need to clean the entire space and arrange the office supplies accordingly. We know this might sound like a pretty obvious statement that you're told now and then, but cleaning your office space is essential. It is the key to making even the smallest of rooms appear spacious enough for working at ease
In short, if you keep piles of paperwork on the table, sticky notes and heaps of receipts, then you won't be able to keep track of anything. Therefore, getting organized is an essential factor that needs to be focused on when you're looking for affordable home office ideas. On the whole, being messy can cost you heavily in terms of lost ideas, lost productivity and lost time. 
These days a messy desk usually means a messy computer desktop; and this is why you need to ensure that you organize the virtual files in the right order. And when you commit to saving the files in separate folders, you can work peacefully without having to waste time looking for items on the desktop. Overall, a clean office will help you stay more focused and productive during work.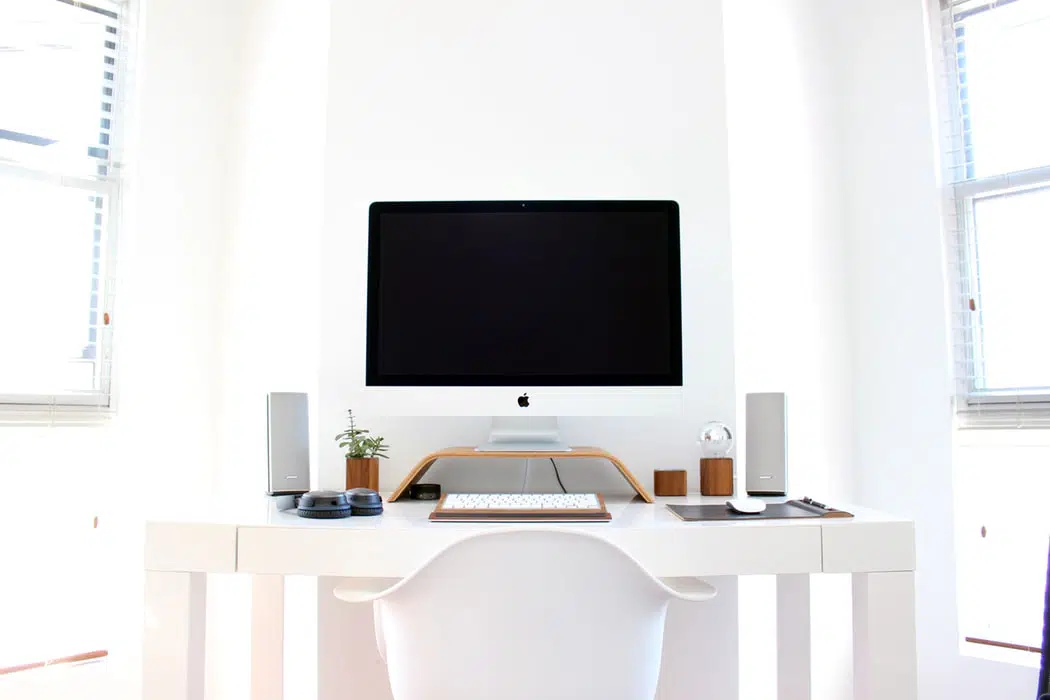 Paint the Walls
Adding a coat of fresh paint can change the entire aura of your office and give it a new look for cheap. You have the freedom to select any colour of your choice, but ensure that it provides a sense of space. For instance, light-coloured walls have a brilliant way of making the room look more spacious, while dark colours make the room look smaller.
The quality of paint that you select can also determine the effect that the room will have. And the best part is that you can easily find a paint jar that suits your budget. You can DIY the entire painting process over the weekend, and we believe this is a fun project that you'll be taking up soon. 
Plus, if you want different coloured walls then you can also opt for that, it gives a unique finish to the entire space. It's advisable to select a colour of paint that you think will match the photo frames and the other furniture that you plan to put up.
Take Advantage of Special Programs
Another effective way to shop on a budget is to look out for promotions and special offers on office supplies. This includes stationery, electronic items, inkjet refills, a stack of blank papers etc. During the once-a-year sale in most stores, you can strike a great deal with some of the essential office supply programs. 
Moreover, you should watch for tax season promotions, Black Friday specials, August deals and September clearance, when there is an excellent discount on office supplies. In truth, you need to plan strategically to ensure that you're picking only the required items without wasting a penny.  You can stock up on everything that you'll need, but don't forget to keep an eye on your budget. 
Since office supplies are fun to shop, you might end up overspending on pens, stickers and a host of other unnecessary items. It's best to make a list of all the things that you want to purchase before you visit the store. This should help you avoid buying anything other than what you actually require.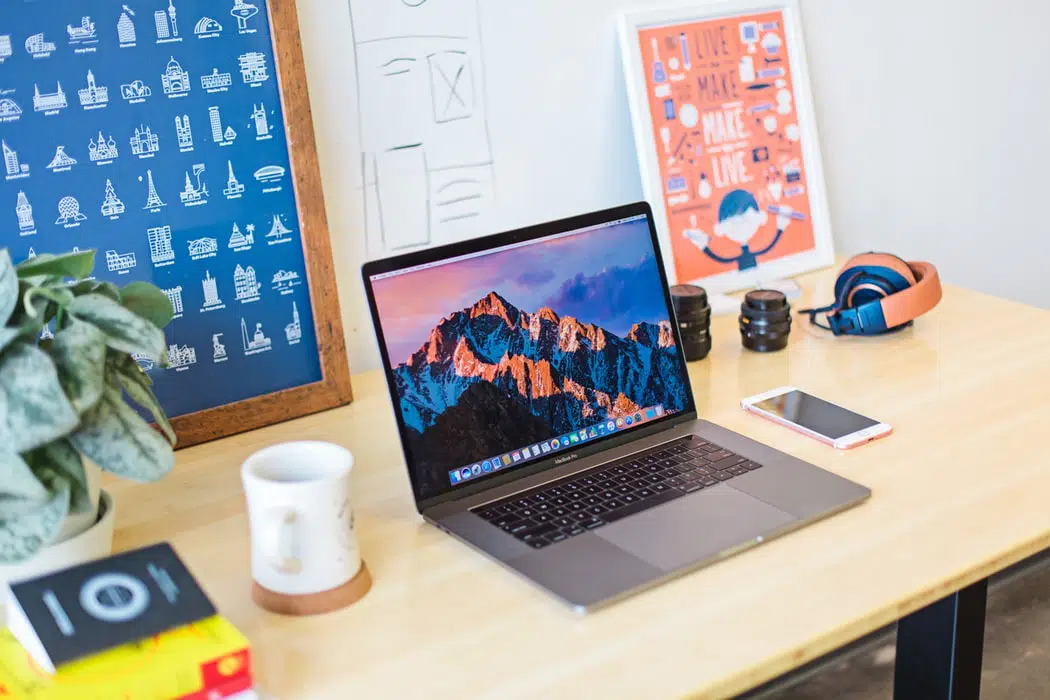 Move around
You must have pinned down a lot of "office inspiration ideas" that you want to apply to your office space. The best fix is that you don't need to go all-out while you're giving your home office a beautiful makeover. And since most of our work is generally virtual these days, you can get it done from anywhere around the house. 
You don't have to wait until you're done refurbishing the office space because you can use your laptop to work from anywhere. Whereas, waiting for the 'perfect setting' to get started with your work is more like procrastination in disguise.
So, even if the office isn't huge, you can get comfortable on the couch to complete the tasks. For those who want a breath of fresh air during your work, you can even sit in the living room or the balcony. A change of scenery will always work to your benefit, as it keeps you alert, focused and more productive throughout the day. 
Proper Lighting Makes a Huge Difference
Another essential factor that you need to pay attention to is the lighting. Ideally, you should focus on having a maximum amount of natural light in your office space. And if there is a large window, then it will easily enhance the lighting in the working area. Proper lighting is key to making a shabby office space look more spacious and inviting.
Daylight is undoubtedly the most reliable source of white light that is available with an equal proportion of colour on the spectrum. However, if you don't have a window around your home office, then a combination of task and general lighting will be required.
You will need a high-quality task light for the cloudy days and late nights. And if the home office is located in a basement or a room without windows, then you should check-out the daylight-replicating light sources. This will provide you with energy-efficient, full-spectrum lighting that has a positive impact on your workflow.
To avoid glare, you shouldn't place the overhead lighting above your computer screen or even directly in front of the computer screen. That will cause eyestrain. But, thanks to energy-saving guidelines, It is now way easier to pick units with reduced light intensity than what it was before. The most critical factor for choosing the right lighting is ensuring that it allows you to control the intensity and brightness. 
Have the Right Amount of Privacy
None of us can work effectively in a sea of interruptions or noise. Especially when you're planning an office area, you should ensure that it provides the right amount of privacy from surrounding activities. 
While headphones might help to isolate certain sounds, no one wants to wear headphones all the time. One of the budget-friendly options here is that you can opt for low fans and air filters that operate quietly to muffle other noises. 
You can also use portable screens for shielding the work area from any nearby activities. Alternatively, wall dividers that work as bookshelves won't just help to add privacy but also provide storage solutions. 
On the other hand, if you can't add a door to your office, then it might be helpful to add signage that says, "Quiet Please" or "No Interruptions". This will help remind others that it's "work time" and they need to behave accordingly.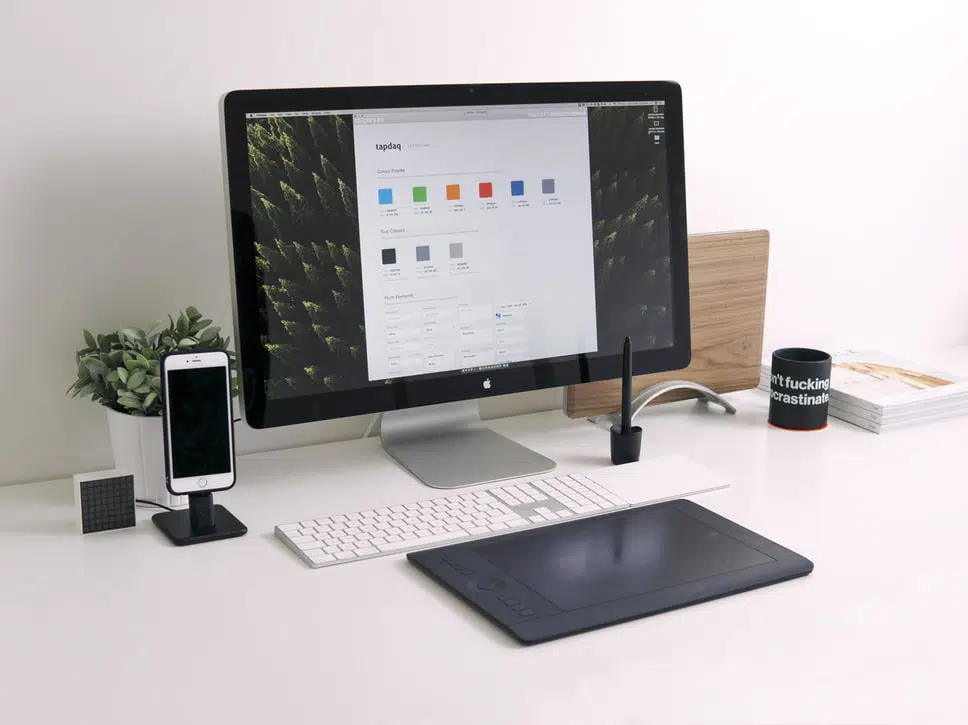 Know when to splurge and when to save
When we speak about saving, you might be having a rough estimate of the products that will cost you significantly. For instance, a high-end chair, artwork or other electronics generally come with an expensive price tag. But on the other hand, you can save up a considerable amount when purchasing lights, shelves, window coverings, and desks. 
That being said, you need to be smart enough in finding the right place to buy your products from. Plus, it's important to stay on budget even when you enjoy a few splurges along the way.
Consider Everyone's Needs
Want to use your office area as a homework corner for the kids? If so, then you should keep them in mind when you're designing this space. This will allow you to incorporate design elements that you believe will work for your kids comfortably. 
For proper arrangements, you can also take your kid along when you're picking the fabrics or other office supplies that will be shared by them. It will help both of you to showcase your individuality as you customize the space according to your preferences. 
From the right chair size to the colour of your wall, it can make a difference when it comes to productivity. And the shelves should also have a separate corner for keeping children's books, so losing them in between the piles of official documents won't happen easily!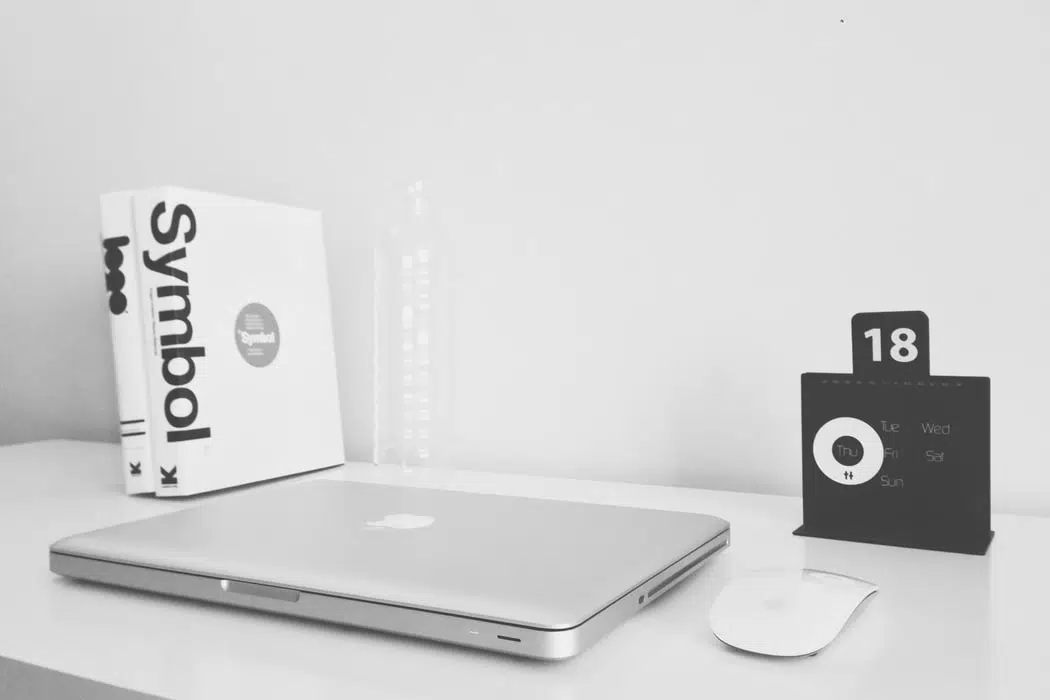 Be a Minimalist!
There are several reasons as to why minimalism is favoured by some of the most successful people in the world. A clutter-free space that comes outfitted with pretty simple furnishings and neutral colour palette has a distinct way of sparking creativity and freeing the mind.
This instead helps you stick to the budget, as it enables you to pick only the products that you require. It also makes it easy for you to clean your office space, which, in turn, gives it a professional look and feel all the time. Plus, your focus and efficiency tend to increase significantly because you will no longer be searching for a single item in a large pile of papers. 
Improve your D.I.Y Skills
Instead of depending on electricians, painters and furniture assemblers you should try and do everything yourself. It will be a creative and fun way to learn new skills that will help you save a lot of dollars on these otherwise costly services. 
Plus, when you learn to do things yourself, you'll be able to understand the details of what makes a high-priced service or product costly. Another benefit is that you'll know the main features that you should look for in an affordable unit. 
The price between high-end and ultra-high-end products can be thousands of dollars. And when you know that a lower-priced option will work for you, then you can use the remaining money for other essentials. Overall, you don't have to be an excellent handyman to ace the DIY skills, because what matters is the way you complete the task.
Final words
When you want to work from home, it's essential to improve the working environment to maximize the benefits of such an arrangement! This not only helps in enhancing productivity but also enables you to complete the tasks more efficiently. 
And one of the joys of getting to work from home is the freedom to be in a place that you love and feel comfortable in. Even though you need to invest time and energy to incorporate some of the best home office ideas, the rewards are plenty. This makes it worth all the efforts!
Now that we have come to the end of our guide, we hope it has helped you find what you have been looking for. So, go ahead and pull together an organized, chic home office on a budget right now!
Related Articles
8 Best Bauhaus Wall Clocks for Clock-A-Holics Everywhere
17 of the Best Wall Clocks to Consider for Your Home
8 Best Gold Wall Clock to Feature in Your Living Room