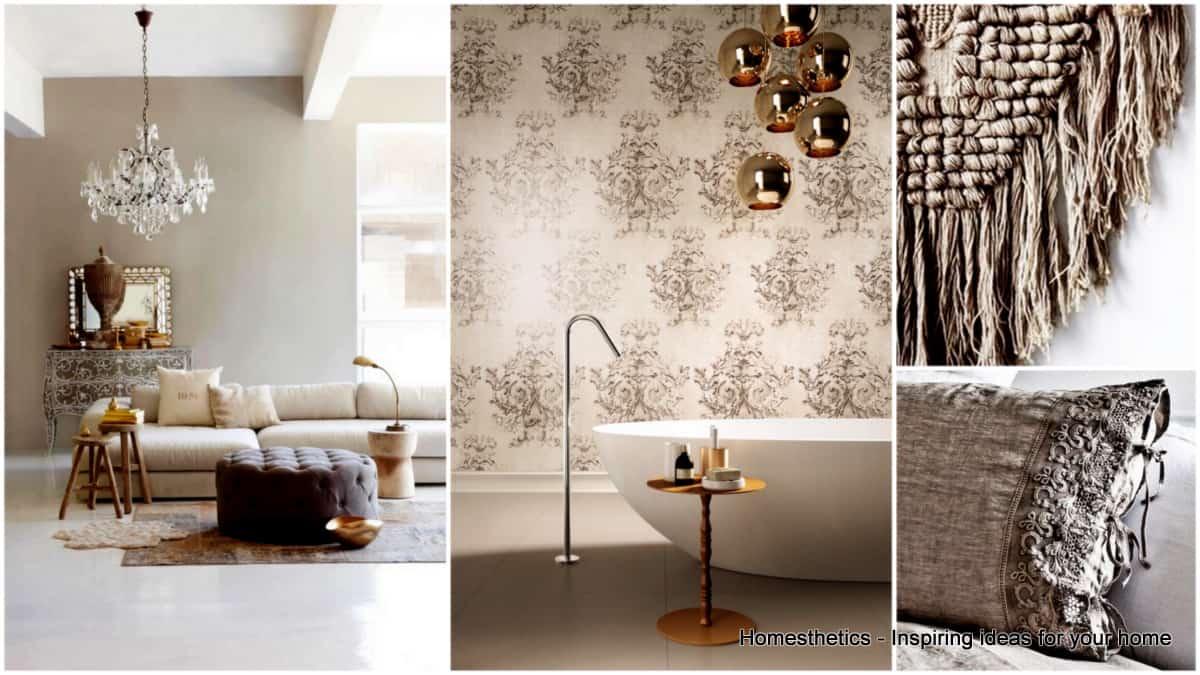 Fuchsia, sarcoline, wenge, mikado,amaranth, taupe and the list can go on. We are talking of course about colors and tones that define the space and world around us, the way that we are able to perceive it and to understand its depths and complexity. Most of us get influenced by the discreet changes in hues surrounding us, even if you are conscious about the fact or not. In interior decor, colors, tones, textures, intricate complex details define the space, speaking for our way of living and time spent indoors, contouring our character and personalty.
Modern, rustic, retro chic, whatever the style chosen for the actual interior decor scheme, color sets the background for the desired effect and influences the atmosphere, our mood and the way we actually end up using that particular space. An airy, fresh vibrant living room with abundant natural light and stark white backgrounds with discreet beige taupe decorations will more likely be used more frequently than a rather dark space with sober tones and a grim atmosphere.The same train of thought applies to all the rest of the spaces in your abode.
Taupe Color  101 & How To Use Taupe Color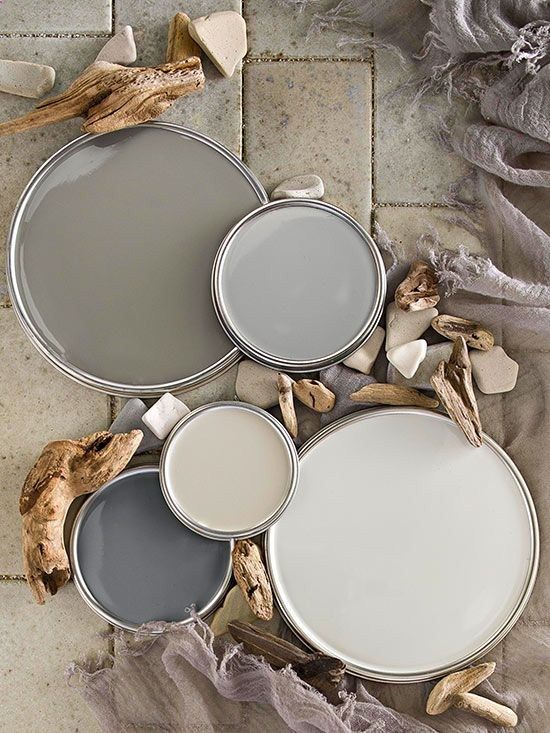 With the powerful significance of color in interior design in mind today we are focusing our attention to a color with a rather strange name: taupe, a trend that has been exploited and adapted by many interior designers and home decorators alike. The warm tones, the cozy feeling and the elegance exuded by the usage of this color cannot be denied.

What is taupe color?
So, what exactly is taupe color? The term "color" may not be used properly in relationship with the term, which describes a variety of hues that vary from dark tan to grayish browns, all soft, delicate, warm and comfortable, beuatiful in the effects generated in interior design.
"Taupe is a word that is used to denote any of a variety of colors. The colors it denotes fall into a range from dark tan to grayish brown or brownish gray. The word derives from the French nountaupe, which in turn is from the Latin talpa, both meaning "mole" (the mammal).The name originally referred only to the average color of the French mole, but (as in the case of the colors pinkand lavender), beginning in the 1940s, its usage expanded to encompass a wider range of shades.
Taupe is a vague color term which may be used to refer to almost any grayish-brown, brownish-gray, or warm gray color. It often overlaps with tan and even people who use color professionally (such as designers and artists) frequently disagree as to what "taupe" means. Taupe itself, however, is not directly correlated with such colors as purple or pink. There is no single, generally recognized authority for such terms, but the addition of such colors can create a wider variety of shades which can benefit either art."
Now that we have defined the term, let's have a look on how exactly we can use the taupe color in our interior decor.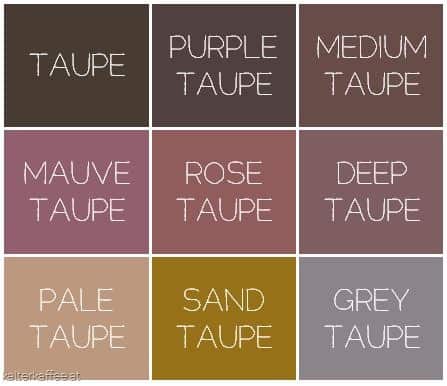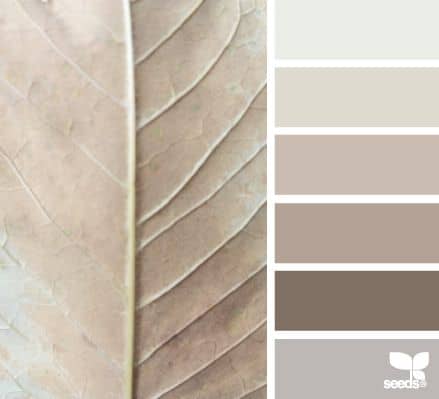 The taupe color scheme for your blank walls
We will start with the wall, the actual background for your furniture layout and decor disposition. Most of us have adopted the blank wall color scheme which allows us to open any space us with the aid of natural light and to get flexible with out choice of furniture color and detail complexity. The bravest of us choose to adorn their homes with powerful bold wall colors which if used in excess can disrupt the balance of a room and overwhelm it. In between the two daring choices lies the beige, grey color pallet, taupe being among this mild list which can serve as a balanced, calm tone perfect for all sorts on interior decor styles.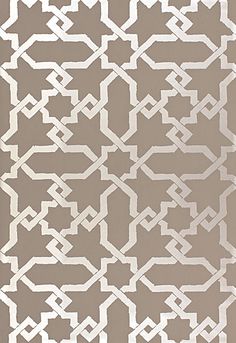 Used as simple paint or in glamorous wallpaper designs, the taupe color adds a sense of style, warmth and elegance to any interior decor, modern or classical. It captures the light beautifully without darkening the atmosphere and exudes a discreet glamour and delicacy white tones cannot.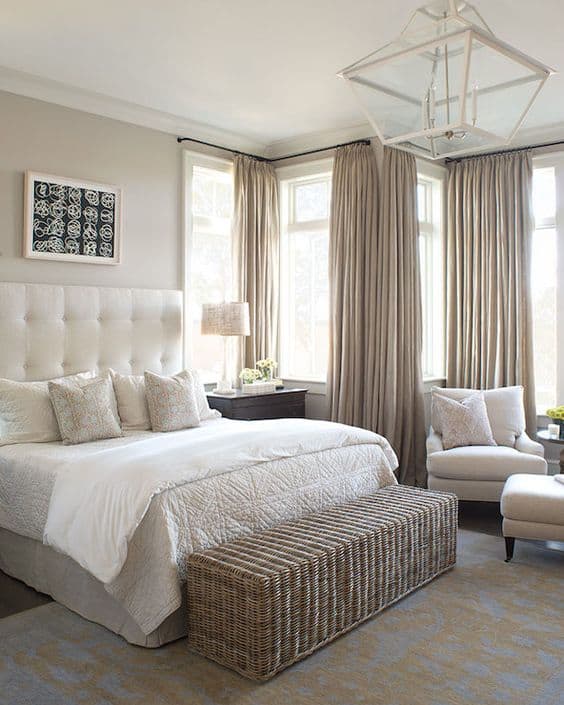 Natural light is beautifully emphasizing the delicate texture and taupe tone of the wallpaper used in this glamorous yet simple bedroom design.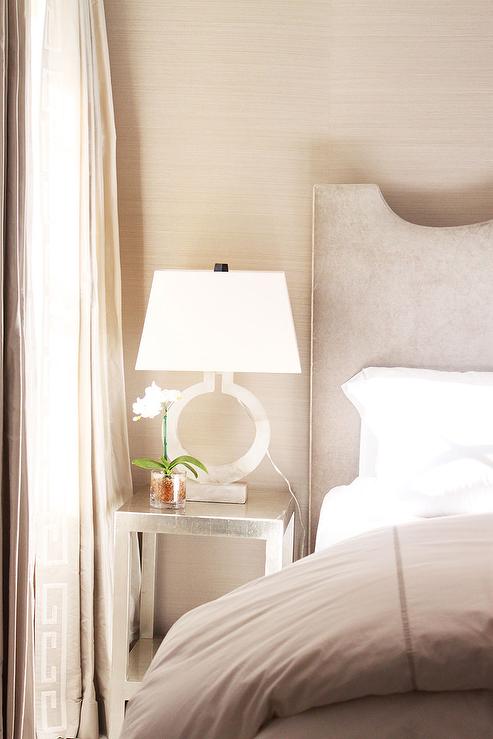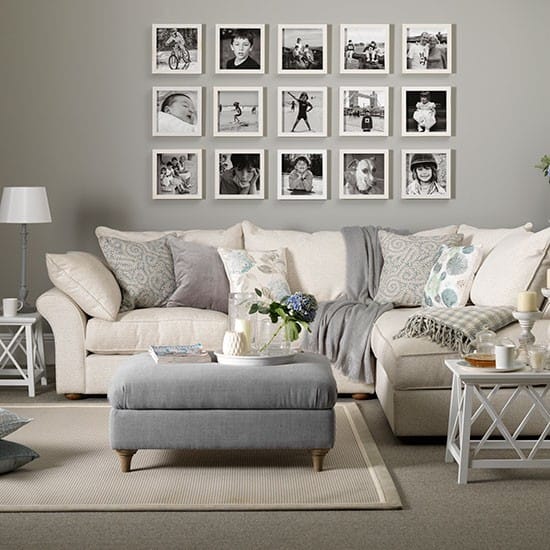 A greyish taupe can be accentuated with delicate metallic insertions and cozy sumptuous fabrics that complete the elegant comfortable bedroom decor.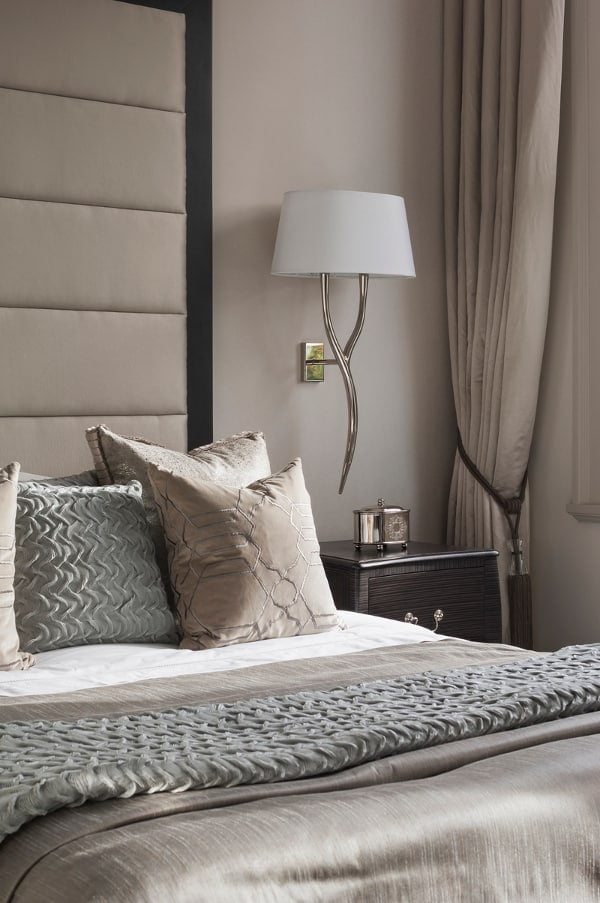 How to use taupe to your flooring
The second choice for using the taupe color is on your flooring option. Natural wood can be considered to be a part of this modern tone, its warm delicacy and beautiful natural texture being able to transform an entire decor. mixed with pure white furniture and walls, the taupe floor will unite the spaces into one, providing a beuatiful canvas for your furniture layout. Adorned with colorful rugs, a wooden floor will proved that much sought comfort.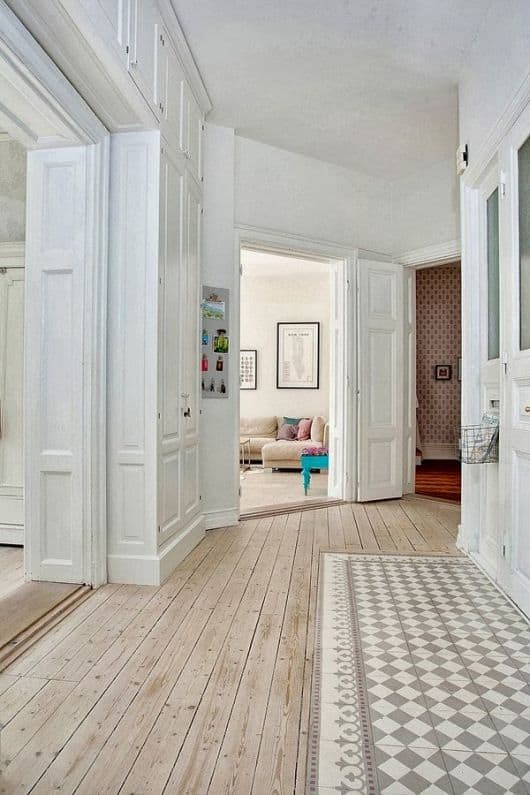 Natural stone carries the wonderful tone within in many variations, but the wonderful texture of it does the hue justice. Chosen to adorn the kitchen flooring or a rich sumptuous bathroom, taupe stone floorings are a viable beuatiful option that might cost you a few pennies though.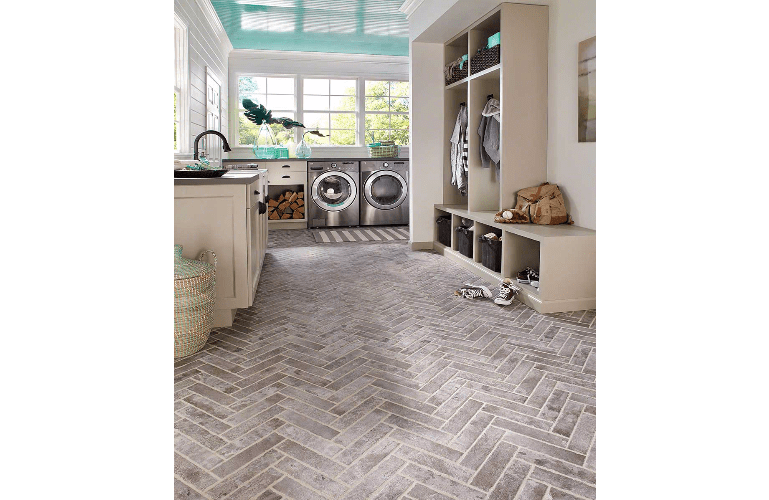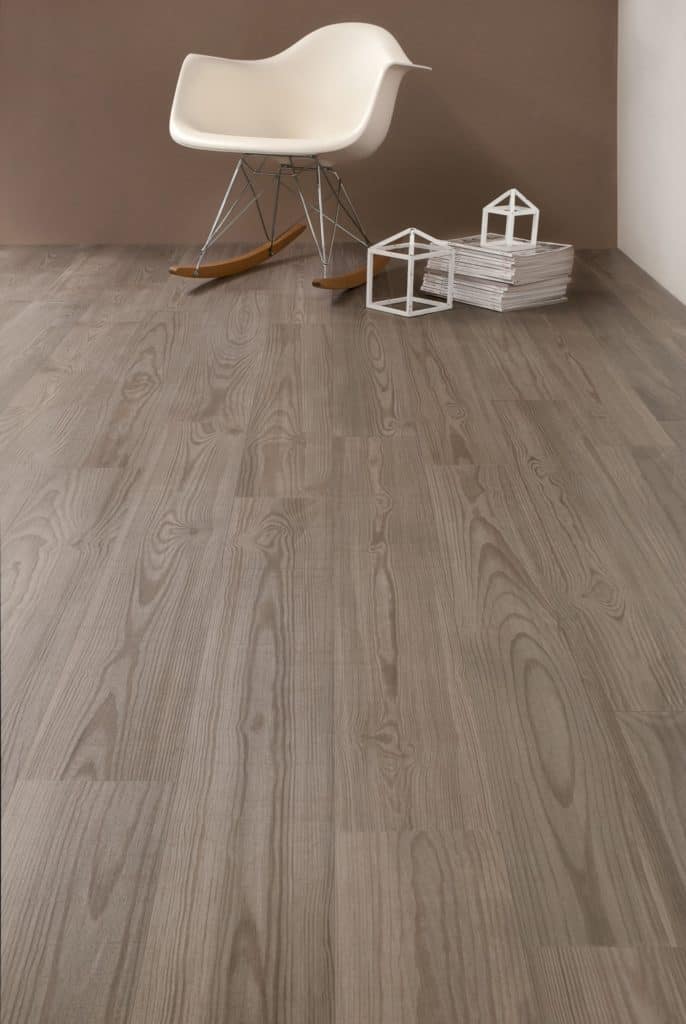 Ceramic tiles can wear our taupe hues with pride, completing the wooden choice for spaces like the bedroom and living room that requires a warmer texture and defining the kitchen and bathroom area with grace. Completed with a minimal furniture design, the entire image will reflect a contemporary lifestyle.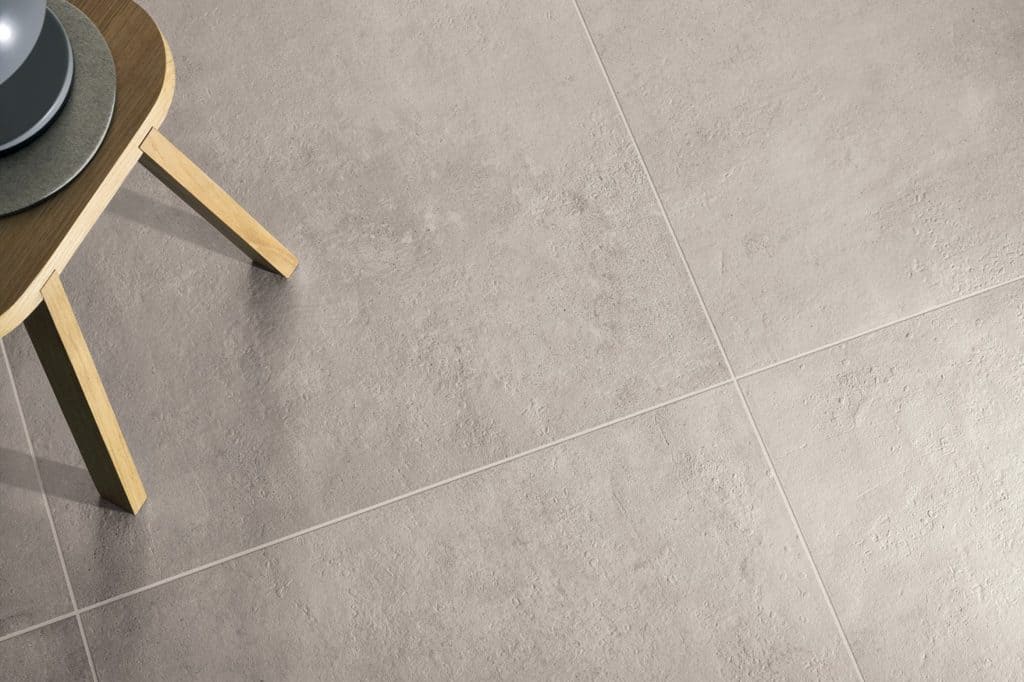 Delicate taupe fabrics
Fabrics and textures are the ones that make a piece of furniture really desirable and usable. Comfort is something we all seek at the end of the day, in spite of love for pure design and we usually end up choosing to add all sorts of complex, cozy, fluffy or glamorous fabrics to transform and cozy up spaces. Taupe, gold, delicate silky rose pillow covers, blankets add depth and personality to our rooms.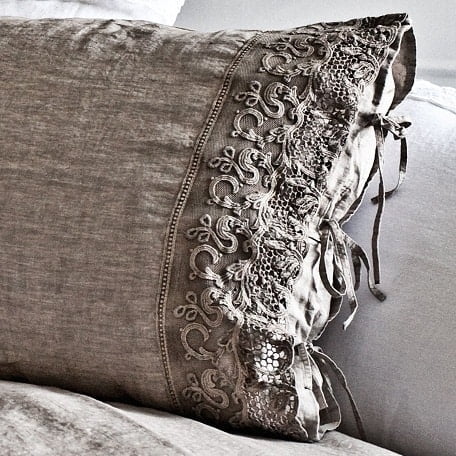 Source unknown
A fluffy taupe wool blanket will make your small balcony accessible and comfortable on chilly nights or rainy days.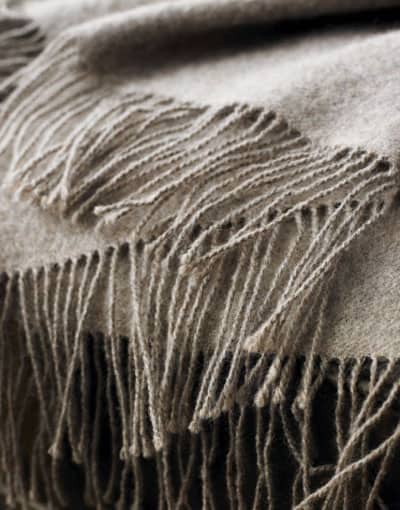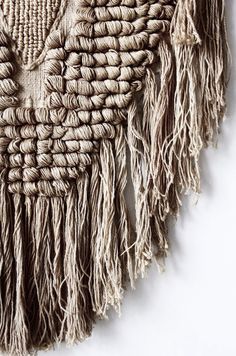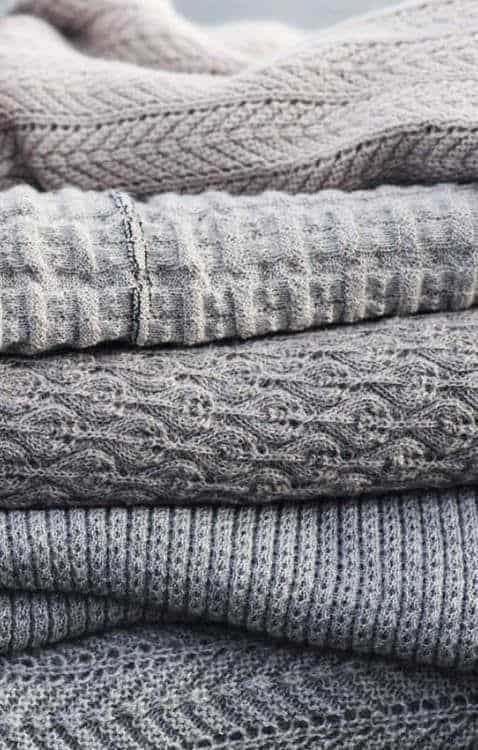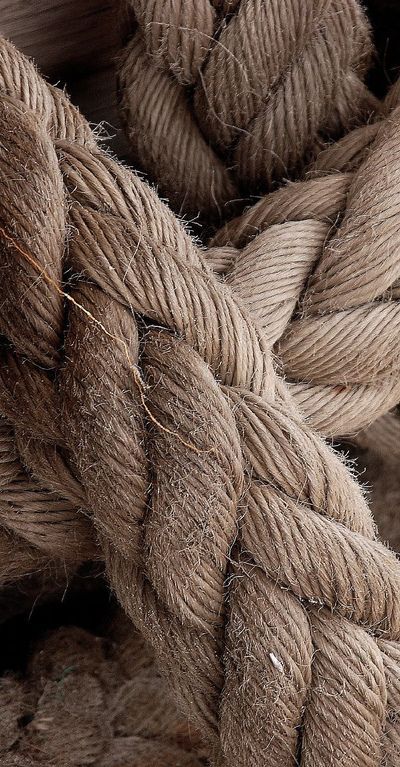 After figuring out exactly how the taupe color can be applied to particular elements that compose and define an interior decor, let's focus our attention to the actual spaces we are looking to transform and adorn with this soft tone.
The comfortable taupe bedroom design
The bedroom is considered to be the one limit between our daily busy schedules and the calm and serenity one's home should inspire and exude, the one barrier we should not cross with our minds filled with daily problems. The bedroom should exude comfort, tranquility and the ultimate feeling of relaxation, inviting both the mind and body to let go, rest and detach. The internet provides a variety of bold, colorful strong color schemes use din bedroom interior decor that exude glamour and decadence and while this might be a viable solution for some creative nonconformist minds, the classical stark white color tone will always represent the perfect choice for the rest of us.If you are in search of a new approach, one that respects the rules of bedroom design without being the actual stark white redo we are used to, then the taupe color is the perfect option for you.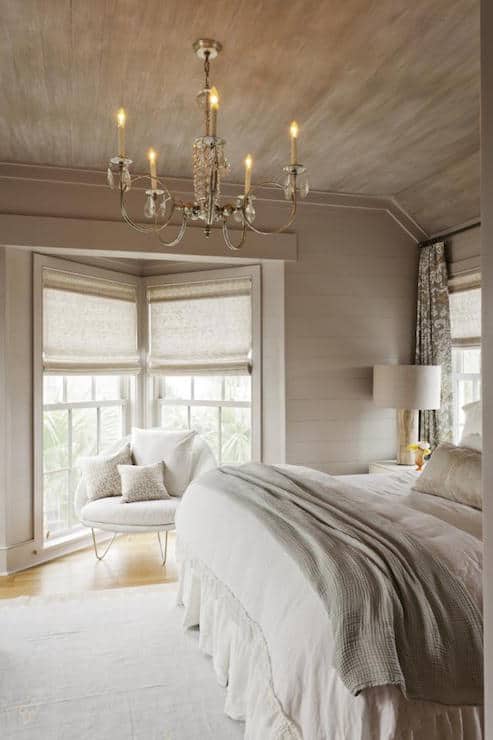 Here, fabrics, bed covers play a vital role in defining comfort. Natural light will amplify the feeling of freshness and openness a bedroom should definitely have and a taupe wall tone will discreetly contrast your headboard choice.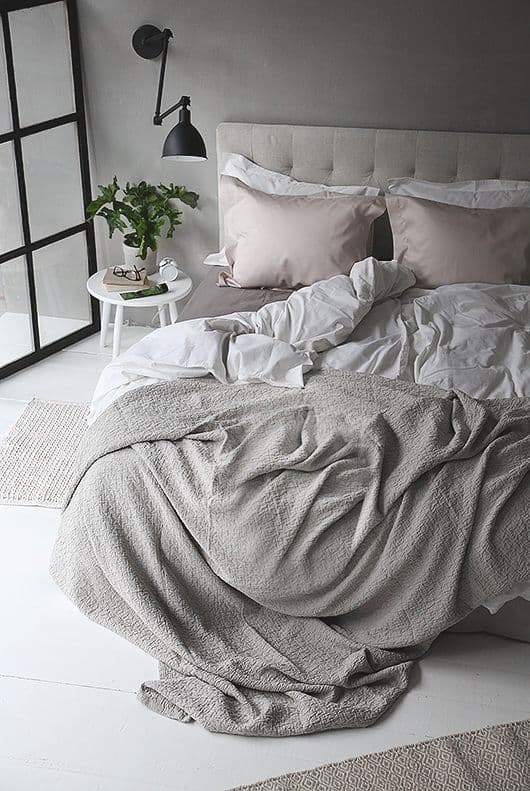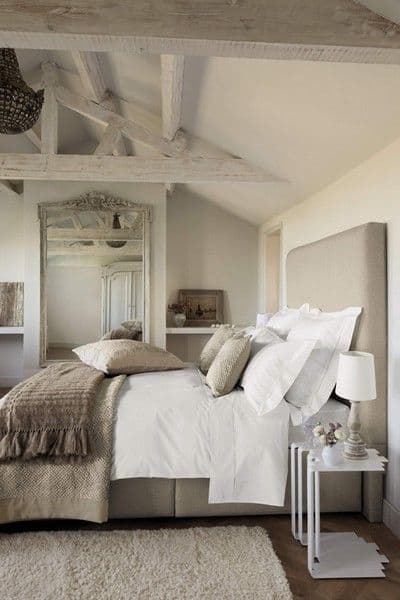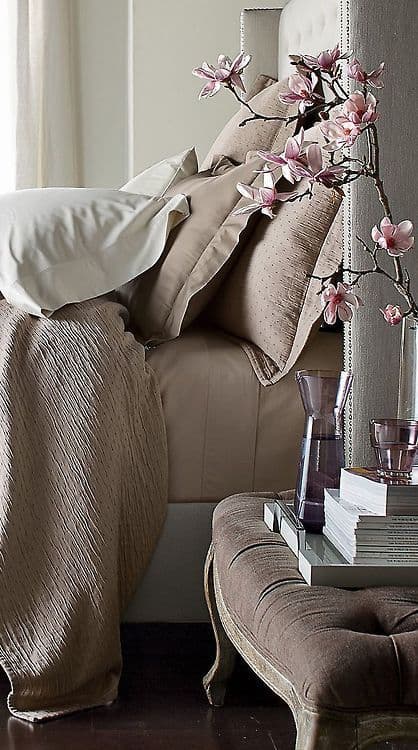 Cozy taupe kitchens
The kitchen area, the one one where everyone gathers around each day for breakfast or dinner, invites the taupe color beautifully, tone that can be adjusted to suit all sorts of designs: a rustic kitchen with weathered white floorings and a wooden cooking vent can receive taupe cabinets and coppery insertions; an exposed brick wall will contrast beautifully with a grey taupe, filling the entire space with the feeling of comfort and coziness and so on.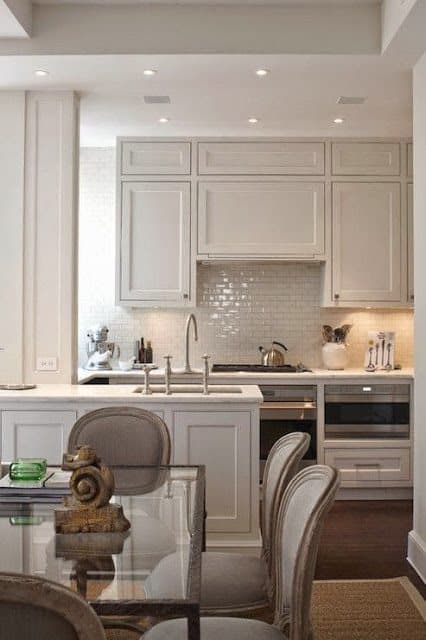 Notice how the delicate while backsplash tiling is perfectly balanced with the pastel taupe tone of the cabinets, the image being completed with a rich elegant marble counter top.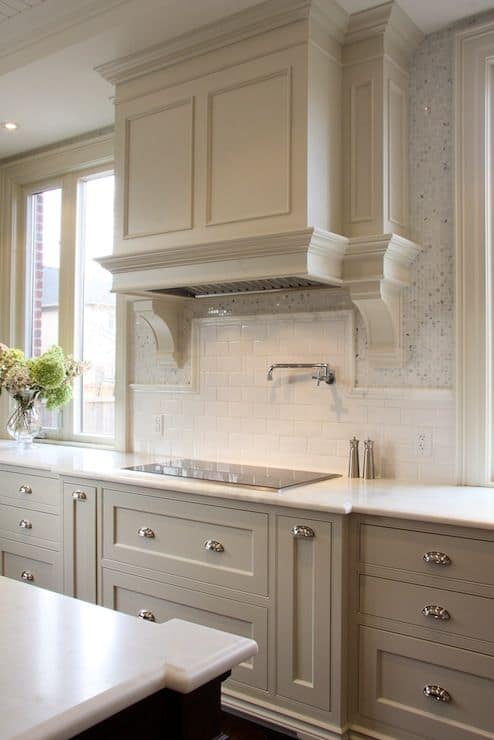 Artificial lighting plays a crucial role in emphasizing the delicacy of taupe tones, doubling up the warm feeling of them.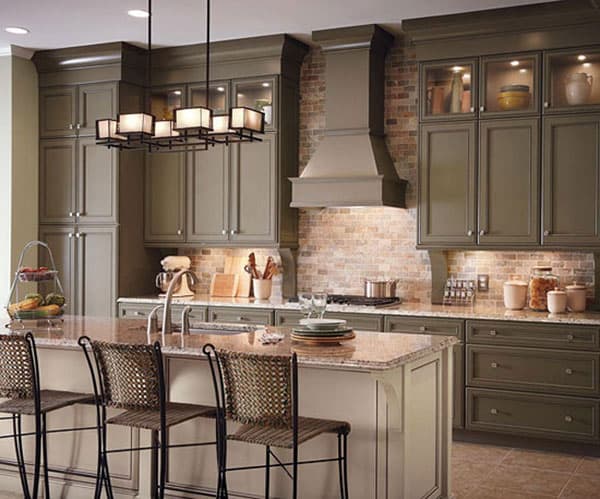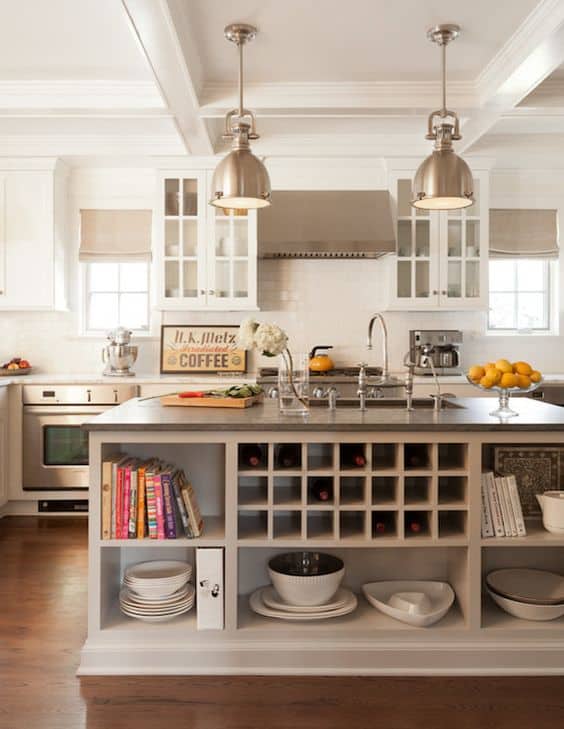 Elegant rich taupe living room decors
Second only to the kitchen, the living room area is the one that usually receives the entire attention when it comes to design and decor, as it represent the space meant for entertaining and expressing one's taste and well being.This zone varies in style from formal elegant layouts and sumptuous rich fabrics and material choices to cozy Scandinavian designs, free of constraints, open to shabby chic insertions, vintage decorations and cozy fabrics meant to inspire a wonderful feeling of comfort and relaxation, defining the family fun spot in the home.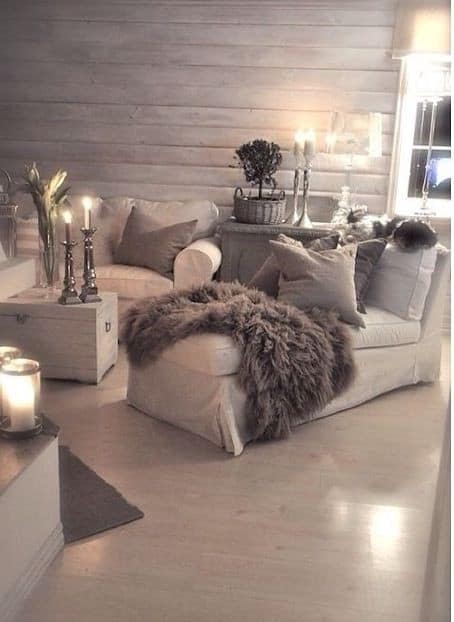 Taupe background emphasizing the decadence of special designer furniture pieces with the help of an abundance of natural light.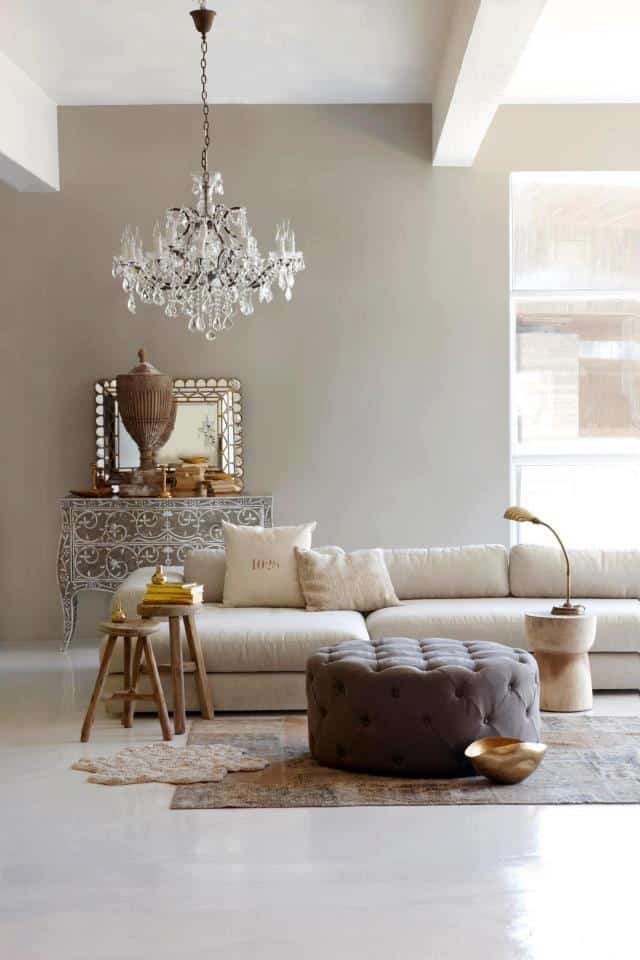 A Scandinavian living room design with cozy sofa space and a deep taupe background.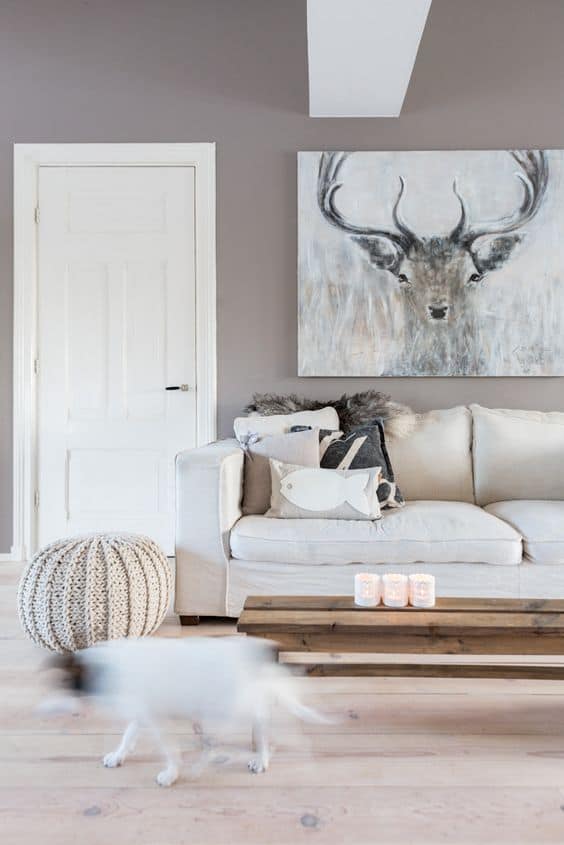 Source unknown
A conservative living room interior decor wearing taupe undertones on the walls.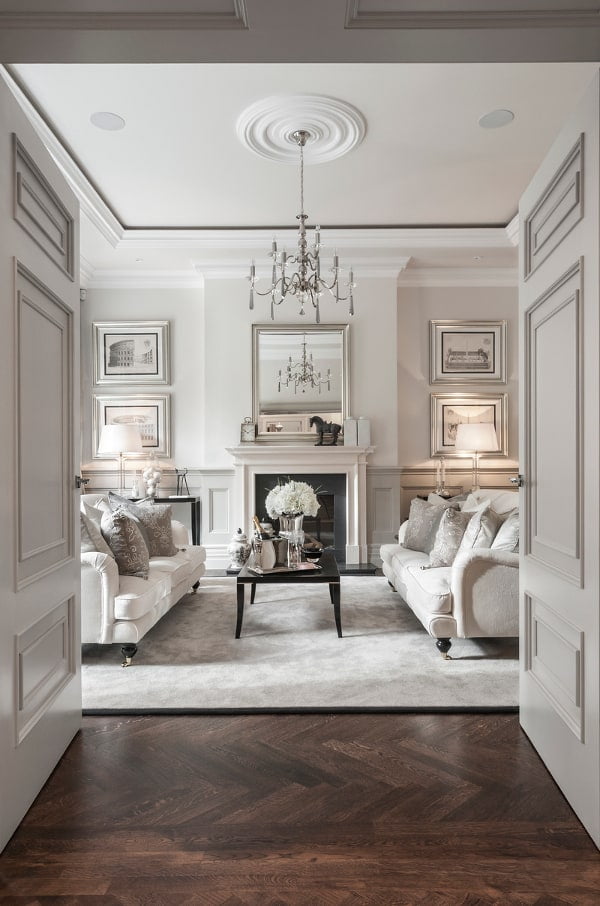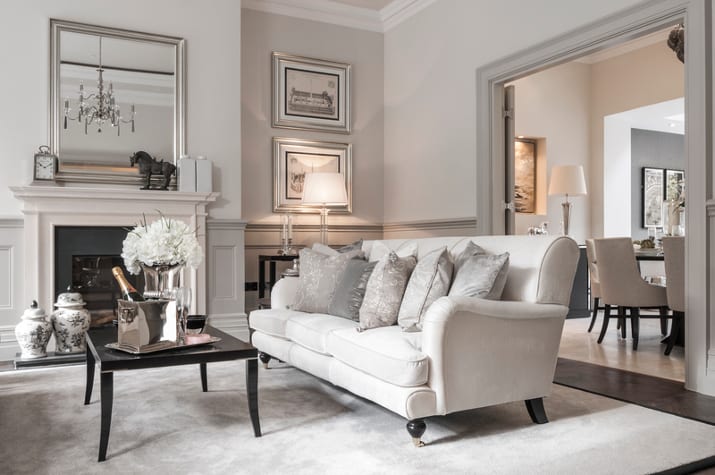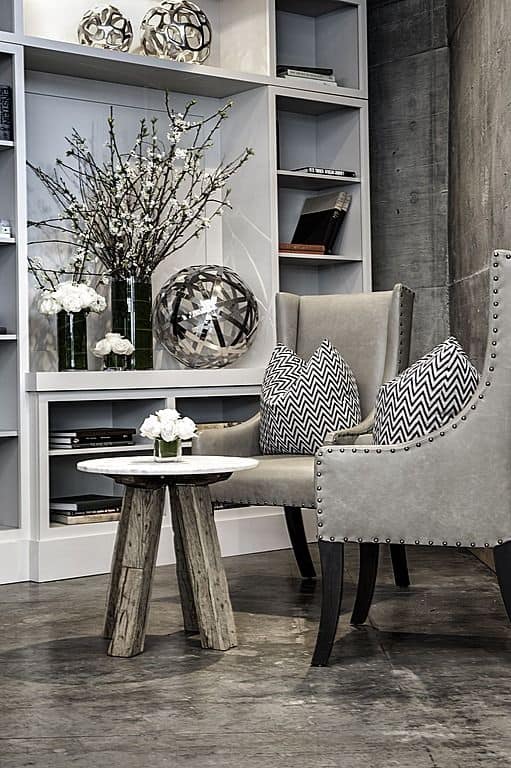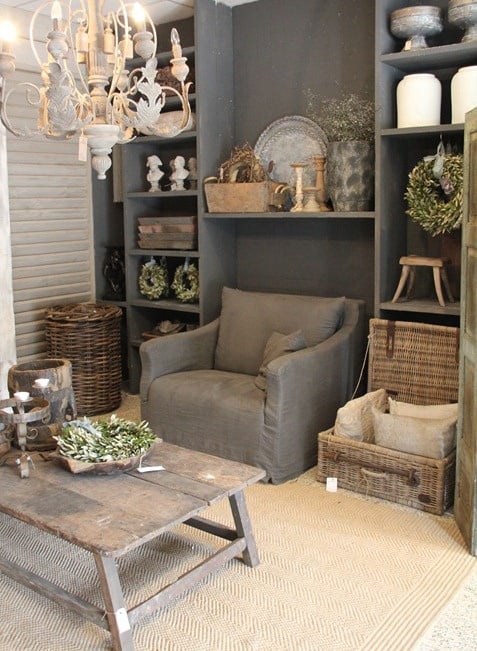 Glamorous taupe bathrooms
Last but not least, the bathroom space.Nowadays, this once utilitarian space has become a source of relaxation, detachment and inspiration for the mind of soul, a refuge from daily busy schedules and on the go lifestyle we are all obliged to live. Fresh stark white decors are often encountered, pure color scheme balanced by the usage of warm wooden tones. Taupe tones come in to transform the space into an elegant, decadent spa, with delicate fine decorations and sumptuous wallpaper accents.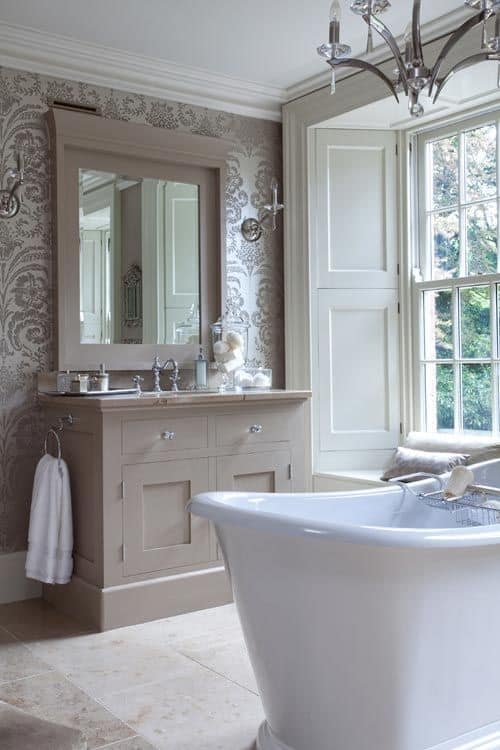 Glamorous taupe wallpaper inserted into an elegant minimal bathroom design adorned with a beautiful gold lightning fixture.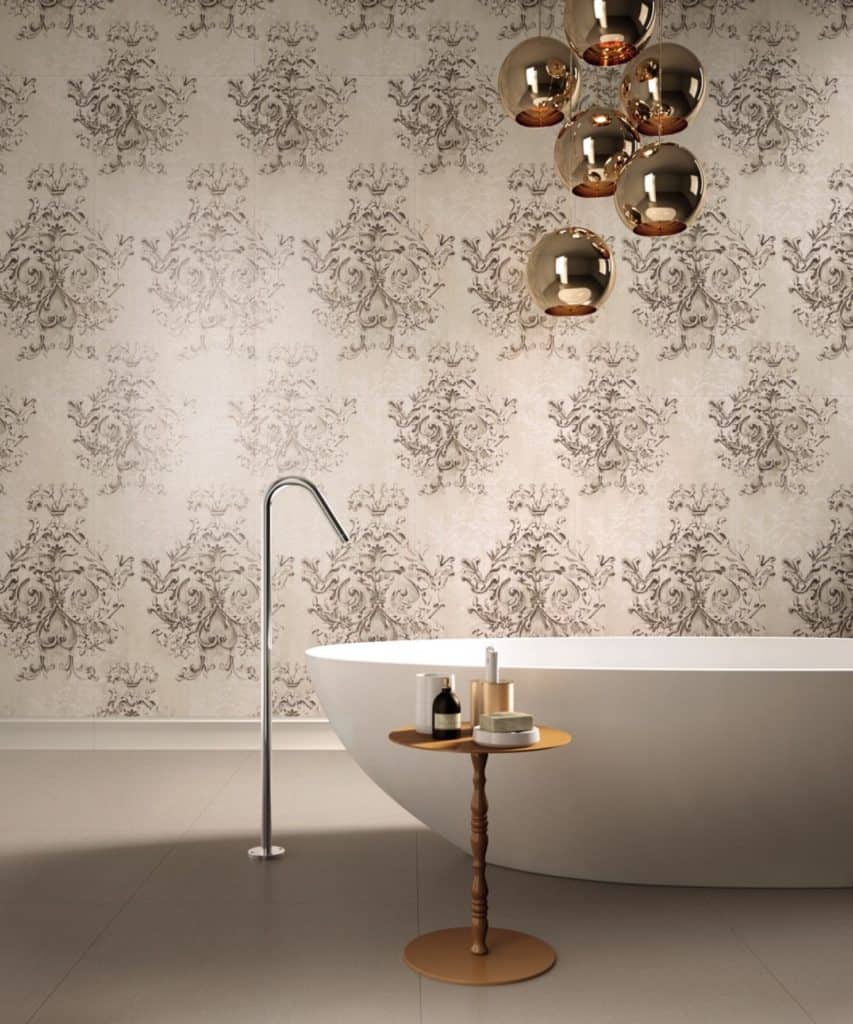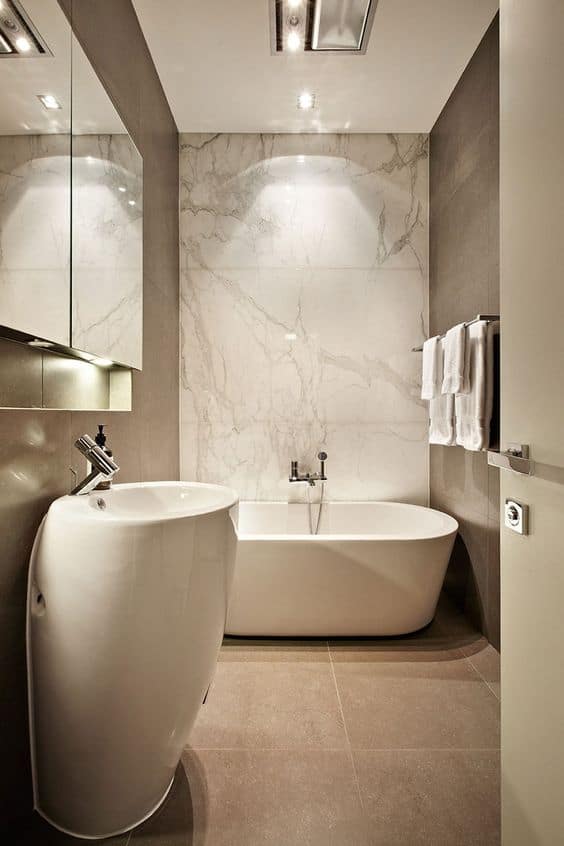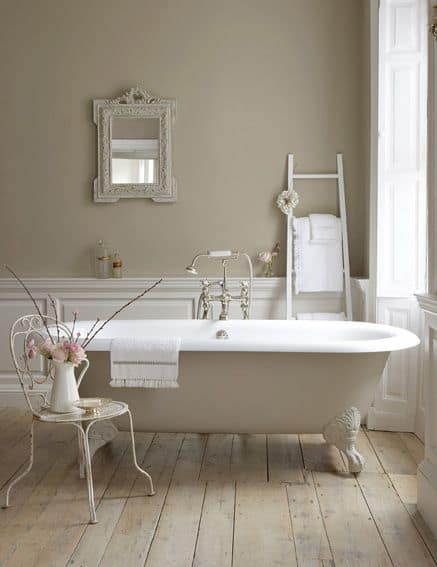 Acting as a perfectly created neutral tone serving as the right background for a variety of tones and for non colors to be accentuated, the taupe color can be expressed as a classical delicate alternative to the all white color scheme in interior decor. Sumptuous, elegant but warm, familiar and comfortable at the same time, taupe tones are indeed a new trend that can and should be taken into consideration when opting for a transformation of your home or a decoration of a new one.
We hope we have inspired you to search for creative elegant methods on how to use taupe color in our home design. feel free to express your impression on this warm tone in the comment section below.