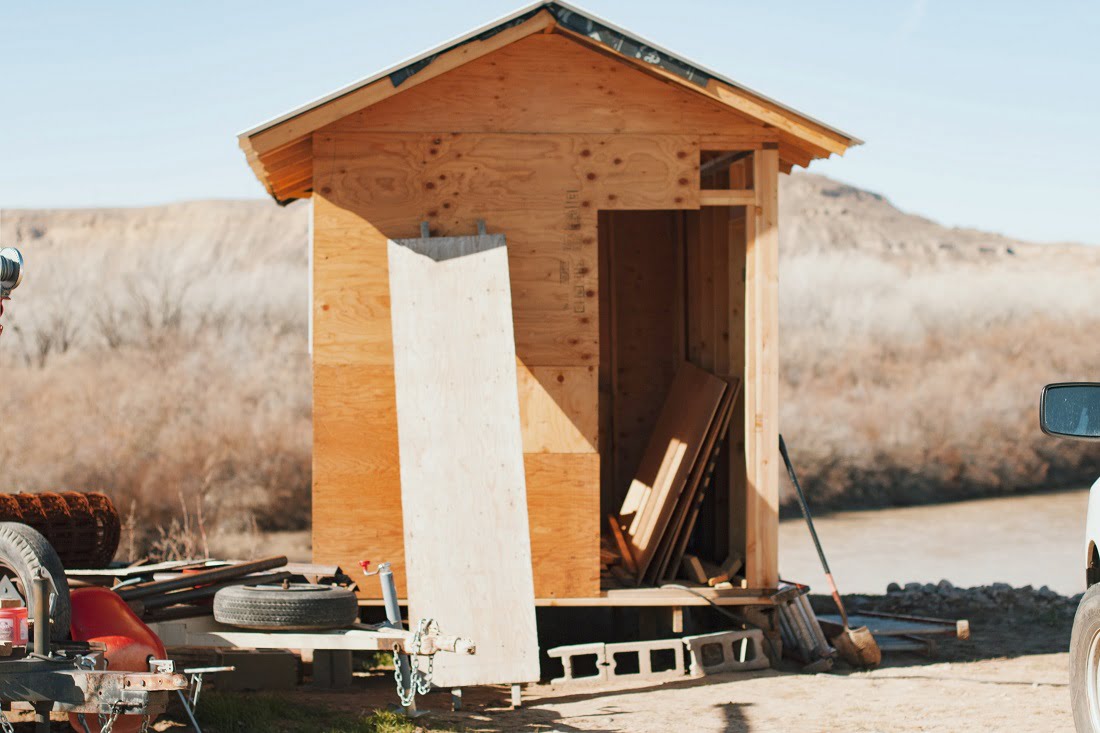 If you've just built a shed in your backyard and are wondering how to protect it best, installing a gutter might not instantly come to mind. Nonetheless, it's crucial. 
Most larger sheds come with gutters installed or built into them. However, smaller sheds which you build as a DIY project may not always have a gutter. You might be wondering if it's important to install one and how to best get it done.
To answer all your questions, we have made this comprehensive guide telling you all you need to know about it. Long story short – Yes, your shed needs a gutter. It is not only important for your shed, but also its surrounding area. 
Keeping water away from your shed and its surrounding is essential. Moreover, if you live in an area that gets medium to heavy rainfall, a gutter for your shed is imperative. 
So without further ado, let's dive right in!
Do Sheds Need Gutters ?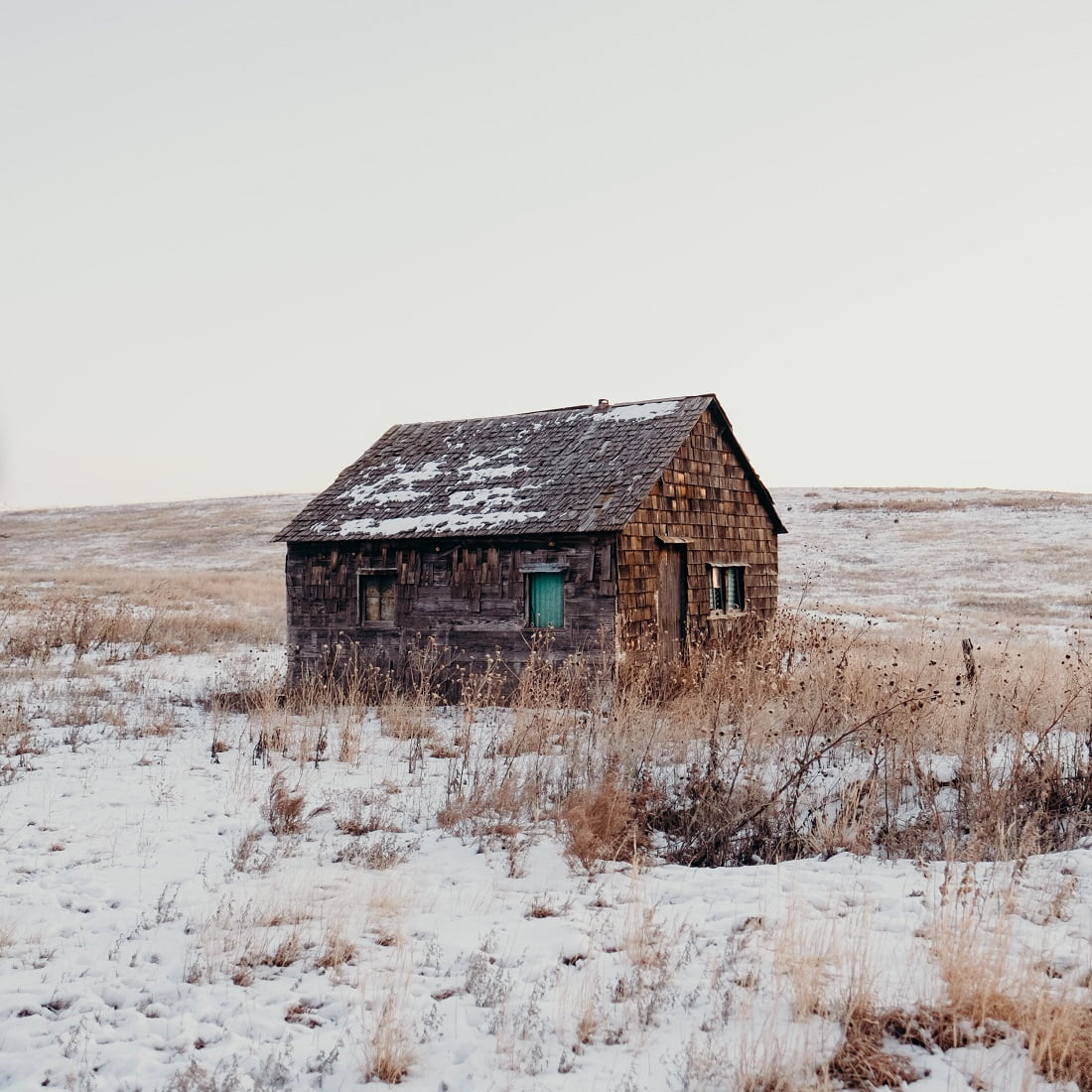 Reasons To Install A Gutter For Your Shed
If you have a shed in your backyard, installing a gutter can be a quick and easy process. All you need are the right tools and some technical expertise. You can also call in a professional to do the job for you. 
Here are some telltale signs to look out for, telling you that your shed needs a gutter:
Soil Erosion
Sure, water is good for plants and the soil, but excessive rainwater can do more damage than good. One of the first signs to keep an eye out for is soil erosion in and around the area where your shed is built. 
Notice if the soil around the area is moving away from specific places or if you can see bald spots. Also, keep an eye out for exposed roots or sediments collecting in unnatural areas. This is a clear sign of rainwater cascading down your shed's roof and oversaturating the soil around it. 
When this continues to happen for an extended period, it can damage the foundation of the shed. The structure may be destabilized over time, tilt at an angle, or sink in certain spots.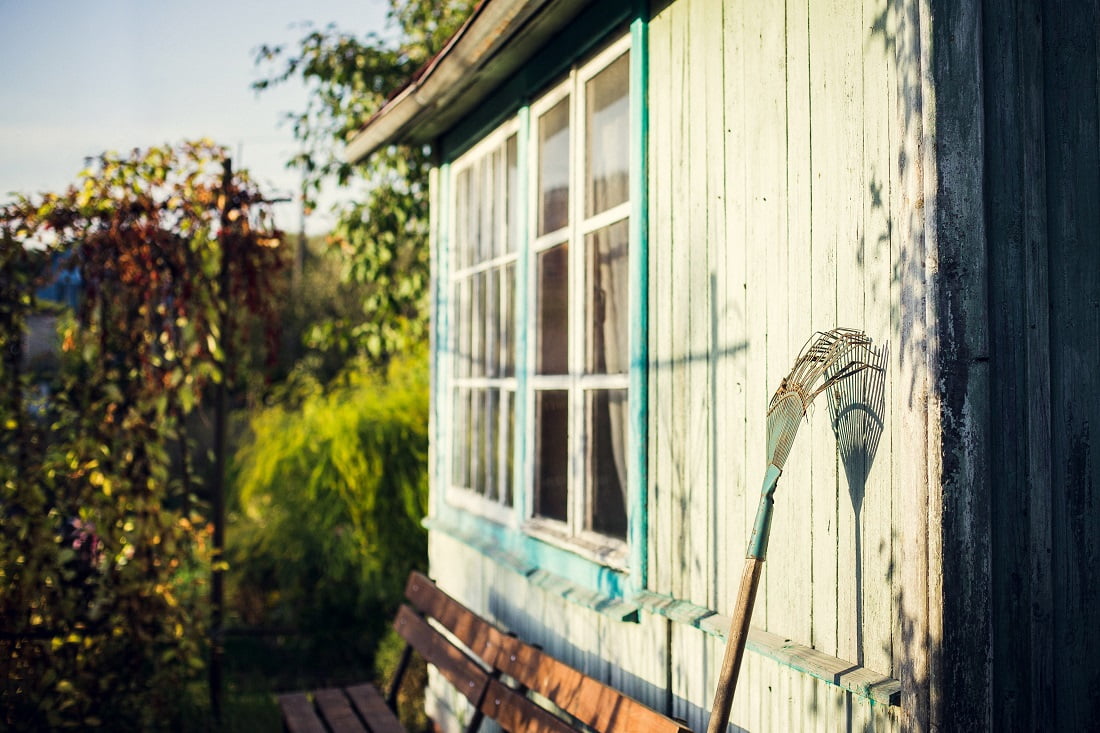 Rotting Foundation
Typically sheds are made of wood. When rainwater continues to collect and pool around the foundation of your shed's structure, it can cause extensive damage over time. In the case of wooden sheds, you might notice the foundation starting to rot or grow mold and mildew. 
If your shed is not built of wood, then you might not necessarily notice rotting. However, there are other telltale signs to look out for – such as the growth of mold, fungus, and mildew. You can also look out for splashes of dirty water and soil or the color of the shed fading where the water hits it. 
Eventually, the rotting foundation will cause severe damage to the structural integrity of the shed. By then, it will be too late, and you might need to replace the structure altogether. 
Interior Water Damage
Standing pools of water, color fading, and rotting wood are signs which are evident and superficial. However, interior water damage caused by rainwater or excessive humidity can take time to show up. 
Typically, once you notice the signs of interior water damage, it is already too late. In these cases, you will need to call in professional help to repair and replace your shed and its accessories. Interior water damage can be extensive, and it is best to avoid it at the earliest. 
What Are The Options?
Fortunately, you can choose from a variety of options for gutters for your shed. Depending on how large your shed is, the weather and climate of where you live, the amount of rainfall you receive, and your budget, you can choose from the following options.
These are easy to install, safe, and very cheap. However, they are not the most durable option. 
They are the most common kind of material used for gutters for sheds. They come in a variety of shapes, sizes, and colors. 
Wood shed gutters are not very common, and as you can guess, relatively harder to maintain. However, people choose wood for their shed gutters because they are super aesthetic and also long-lasting. 
As the name suggests, these are a miniature version of the life-size gutters mentioned above. They are a common choice for smaller shed designs and are relatively easy to install, clean, and maintain. 
This option is being used more often now as people want to have the opportunity to clamp-on or remove their gutters. This kind of shed gutter is easy to install, cheap and can be maintained easily. 
The last option could be to build your own shed gutter at home. This is also quite a popular choice among those who don't want to explore the possibilities mentioned above. You can use wood, PVC pipes, aluminum panels, and other waterproof material to build your own shed gutter. 
Tips To Keep In Mind 
When considering a gutter for your shed, there are a few things to keep in mind. Here are some tips:
Regularly clean the leaves, water, and debris from the gutter.

Angle your gutter so that it slopes toward the water butt.

Collect recycled rainwater for later use. 

Use good quality waterproof material for DIY projects.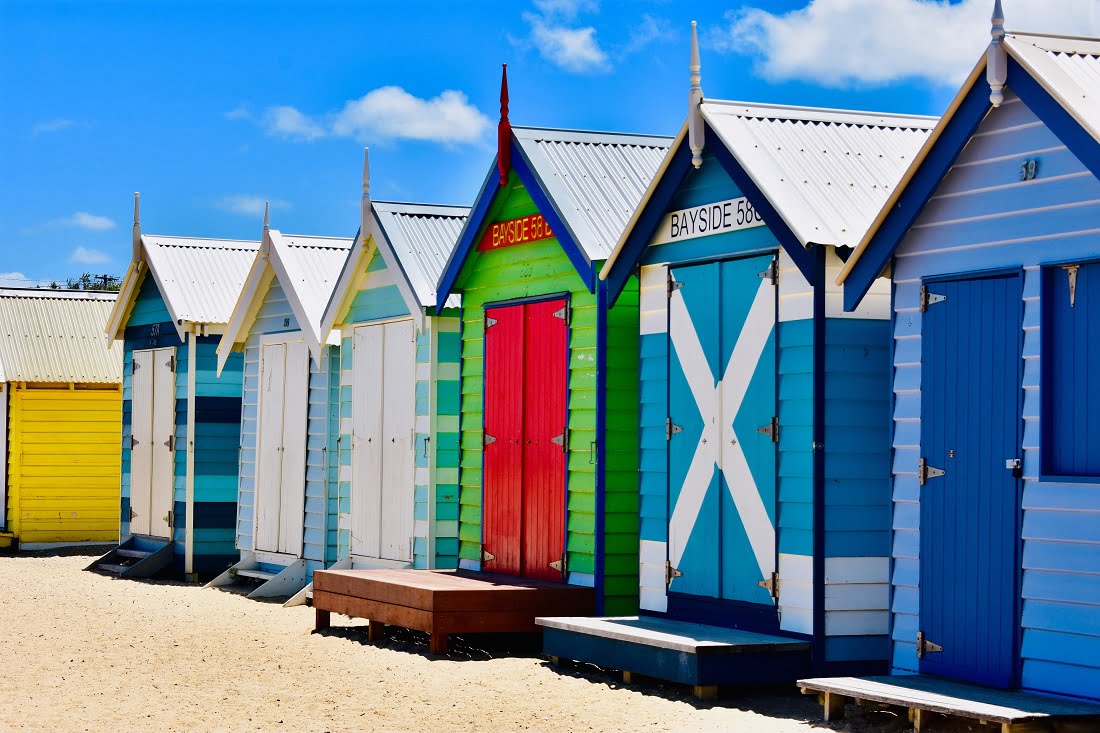 Sheds Are Great, Should You Build One?
Wherever we go and ask, sheds are simply insanely practical, regardless of shape, size, gutter or no gutters, all homeowners are happy and proud of their shed.
It provides ample storage and a certain security for your equipment, garden tools, household items, lawnmowers, bikes, you name it; whatever you need, it's there for you.
A home on the ground is simply incomplete without such a space, you need that exterior storage that a shed provides, even if it's just a broom, things need to be organized and the best part is that it's inanely easy to build one as well. In most cases, sheds do not require planning permission and if one is enthusiastic enough, with a shed plan and some basic tools, one can do it himself.
You don't have to take our word for it though, just browse around and you will find your tutorials, your plans and absolutely everything you need to get started right away, it just takes determination.
Final Words
When looking for the right gutter for your shed, remember to consider all your options.
While some options may look more aesthetic than others, their long-term functionality matters the most. It is always best to have some professional help if you are not entirely sure about building a gutter yourself. 
That being said, there is no harm in opting for a DIY shed gutter. We hope you are successful in your attempt! 
Well, stay safe! 
Related Articles
23 Hip Roof Types & Styles for Your Future Home
Learn About the 20 Most Popular Roof Types for Your Future Home
What is the Mansard Roof, Advantages and Disadvantages Sheltered
6 Eco-Friendly Roofing Materials and Why You Need Them
How To Clean Gutter Guards Efficiently
Shur Flo Gutter Review | All You Need to Know
EasyOn Gutter Guard Review 101 | All You Need to Know
5 Best Foam Gutter Guard [Reviewed & Buyer's Guide]
9 Best Micro Mesh Gutter Guard Today | Buyer's Guide
13 Best Gutter Guards For Pine Needles [Buyer's Guide]
11 Best Gutter Guards for a Low Maintenance Home
23 Extraordinary Beautiful Ways to Repurpose Rain Gutters in Your Household
LeafGuard Review | Everything You Need to Know
11 Best Shed Design Software Options
What is a Carport | Sheds Defined, Structure Types, Advantages and Disadvantages
9 Types of Sheds and Why Your Family Needs One
10 Best Solar Powered Shed Lights 
8 Best Outdoor Bicycle Storage Sheds Right Now
9 Best Shed Alarm Systems for Enhanced Security
The Best Shed Felt to Use Right Now
Learn How Can a Garden Shed Change Your Outdoor Experience For The Better
What is a Shed | Sheds Defined, Structure Types, Advantages and Disadvantages
17 Gutter Types To Consider For Your Future Home