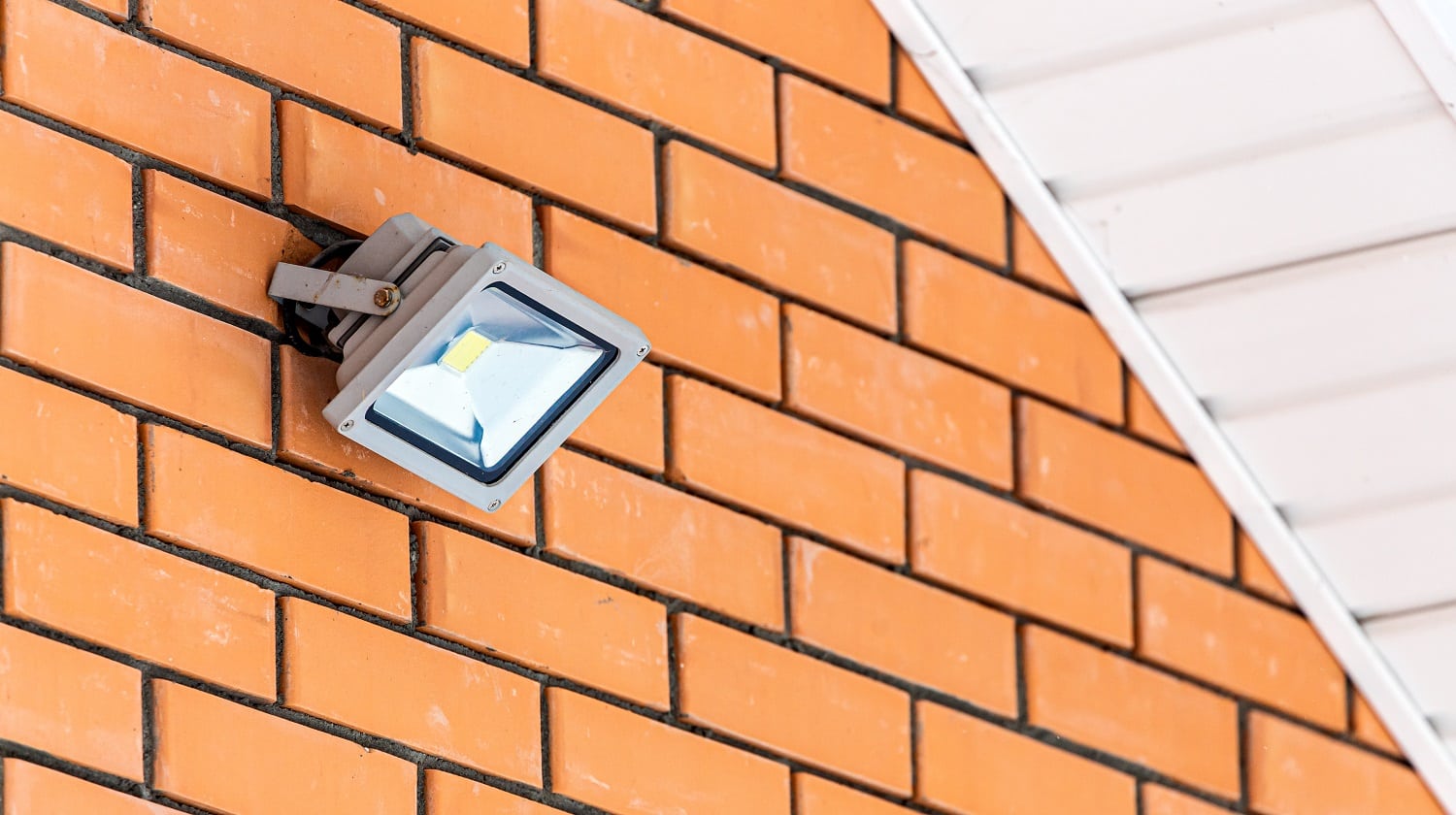 What oxygen is to humans, sunlight is to solar gutter lights. 
They use renewable energy from the sun to illuminate your home from dusk to dawn. Now, the primary purpose of these lights is to keep you safe by preventing uninvited guests from sneaking around the property at night. 
But there are also additional benefits like substantial savings on electricity. Moreover, if you have a knack for landscaping, you can use solar gutter lights for accent lighting. 
That said, it's challenging to pick the best unit from the many quality products available out there. To help, we've narrowed down the 10 best units that can make a difference in your life. 
So, without further ado, let's dive into our first review. 
Top Solar Gutter Lights
IMAGE
PRODUCT
DETAILS

Our Top Pick

Our Top Pick

InnoGear Lights

Four working modes 
2600mAh battery 
80 super-bright LEDs

VIEW LATEST PRICE →

FALOVE Lights

Plastic body 
Water-resistant 
Heat-proof 

VIEW LATEST PRICE →

iSunMoon Lights

Six solar lights 
Plastic, metal body 
1200mAh battery 

VIEW LATEST PRICE →

KUFUNG Lights

180-degree active joints 
2200mAh Li-ion battery 
Three working modes 

VIEW LATEST PRICE →

ENGREPO Lights

Three lighting modes 
PIR motion sensor 
2200mAh Li-ion phosphate battery

VIEW LATEST PRICE →

ROSHWEY 1.2V Lights

ABS material 
1.2V Li-ion battery 
IP55 rating 

VIEW LATEST PRICE →

CREATIVE DESIGN Lights

IP65 rating 
80 bright LEDs 
The capacity of 450 lumens

VIEW LATEST PRICE →

DBF Solar Lights

Adjustable 55m lamp clip
1.2V motor
1500mAh rechargeable battery

VIEW LATEST PRICE →

JSOT Lights

6500K power
ABS plastic body
The runtime of eight hours

VIEW LATEST PRICE →

ROSHWEY 3.7V Lights

IP55 waterproof body 
18 LED beads 
1800mAh Li-ion battery 

VIEW LATEST PRICE →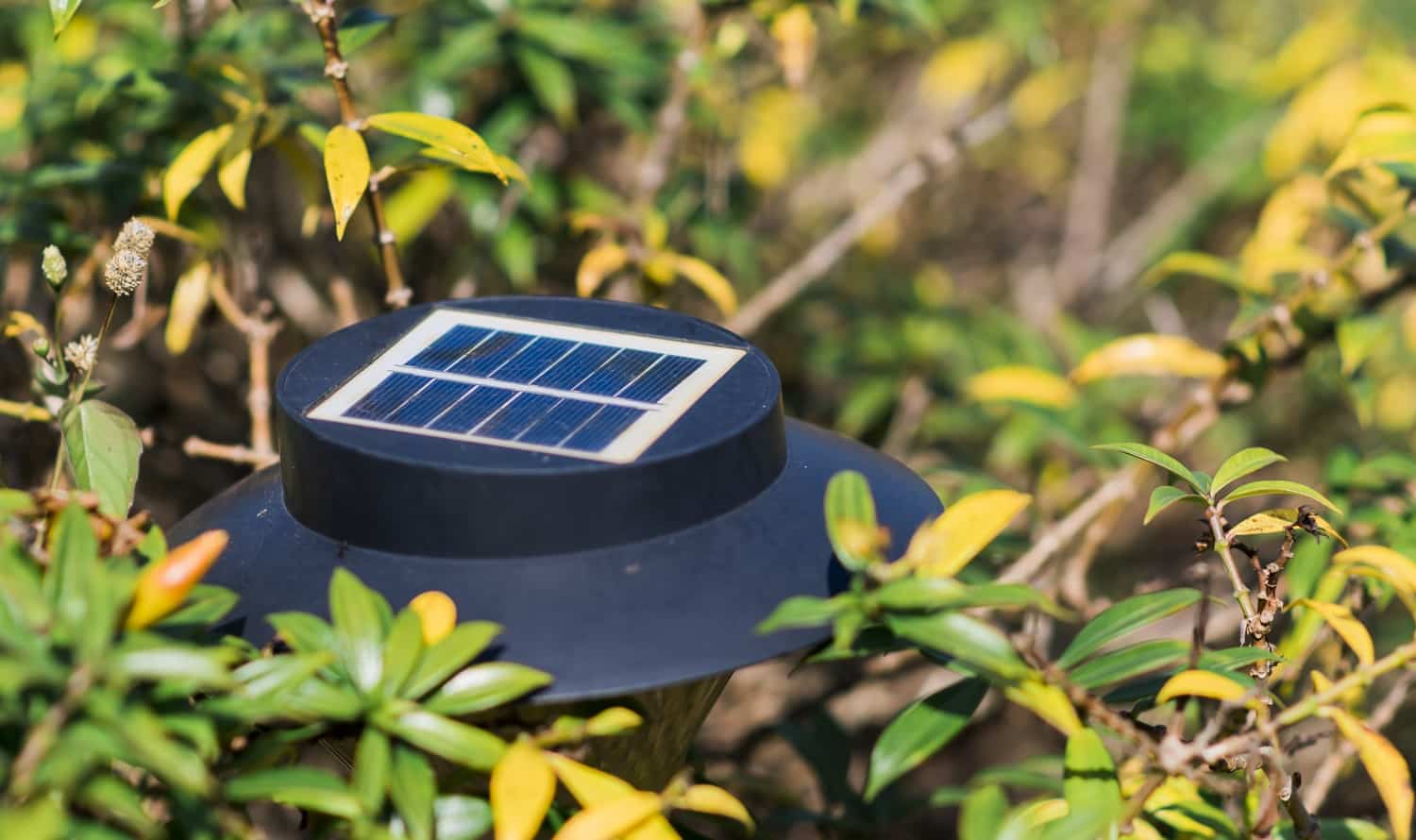 If you note down the features a solar gutter light should have, these lights from InnoGear would tick most boxes on that list. Once switched-on, they illuminate a large area; as such, people have also used them for landscaping. No wonder this product has struck the right chord with customers.
Sale
Why Did We Like It? 
Right away, you'll notice that the light has four working modes instead of three, giving it an edge over other products. You can operate it at 1/4th brightness, ½ brightness, or full-brightness. Plus, there is a provision for turning the motion-detector off, but we suggest you leave it on. 
Moving along, the large solar panels have a capacity of 2600mAh for faster charging, even on cloudy days. And the light has a total of 80 super-bright LEDs that offer a combined power of 450 lumens. As a result, it sufficiently brightens most spots keeping you safe from intruders and pests. 
Another significant upgrade is the inclusion of the aluminum mounting pole, which is beneficial for two reasons. We noticed that installation becomes easier while the solar panels receive maximum sunlight to deliver unmatched output.
Lastly, there are two layers of hermetically sealed internal loops for durability in extreme weather conditions.
What Could've Been Better?
We must tell you that living in colder regions might mess up the adhesive used on the lights. Therefore, you need to focus on regular maintenance and use glue to shore up the vacant spots and block rainwater during monsoon. 
Pros
Hermetically sealed internal loops

Aluminum mounting-pole

Power of 450 lumens

Motion-detector

High-strength ABS
Cons
Needs regular maintenance

Rainwater could seep through
Sometimes one light isn't enough, and that's why FALOVE offers a pack of eight gutter lights to keep trespassers at bay. Though there are several likable aspects, we found the balance between durability and versatility, particularly eye-catching. On top of that, the elegant design makes for a stunning addition to your property.
Sale
Why Did We Like It? 
White, bright, and efficient – these words perfectly sum up what this light fixture is all about. It's an eco-friendly model that saves energy during the day and turns on at night. So, you won't have to worry about high electric bills, meaning it is cost-effective. 
What's more, given the suitable dimensions, installing the light on a wall, shed, or any standard gutter system is easy. It's convenient for most users, which speaks volumes about the versatility on offer. 
Coming to the solar panels, they are suitably sized, thereby providing a high conversion rate. It effectively traps solar energy and converts it into light for prolonged use. Plus, the rechargeable battery quickly completes charging and delivers a long runtime once fully charged. 
Other than that, the designers have focused a lot on durability, meaning it can withstand rainfall, extreme heat, and snow.
What Could've Been Better?
This device should be predominantly used for accent lighting, but it also enables you to watch your step in the dark. However, if you decide to use these lights for illuminating a large area, you'll either need to purchase multiple units or choose a different model. 
Pros
Sturdy

Modern design

Rechargeable battery

Suitable solar panels

Versatile
Cons
It doesn't offer sufficient coverage
Did you just hear a bang? Don't worry; it's only our next product dropping in to say hello. Given the innovative design supported by its impressive functions, these lights have quickly raced past rival models. It scores high on the popularity scale and justifies the positive response with outstanding performance.
Why Did We Like It? 
iSunMoon Lights add a touch of class and are available in a pack of six solar lights, which are remarkably durable for withstanding rainy conditions. It has a plastic finish, while the designers have also added metal for longevity. However, it isn't stainless-steel, and you'll need to apply a coating of anti-rust paint. 
Coming to its features, the 1200mAh battery offers a runtime of 6-8 hours without the need for wires or a power-cord. Moreover, the suitable dimension allows you to place the lights in your favored spot. Be it on the fence, wall, or patio; this model provides powerful illumination for extensively brightening most areas. 
Plus, you can use it for accent lighting as the angle of illumination is ideal for highlighting the garden pool and other structures.
What Could've Been Better?
Reinforcements are needed to keep the lights firmly in place. Most users prefer to rig the lights and then set them up in a suitable spot. We've also received reports that the brackets started rusting, meaning it's crucial to apply a coat of anti-rust paint. 
Pros
The runtime of 6-8 hours

Wider angle of illumination

Classy, refined look

No need for a power-cord

Durable
Cons
Requires anti-rust paint

It needs reinforcements
Imagine this; a wild animal roaming the perimeter of your home manages to cross the fence and is striding across the lawn. Suddenly, the KUFUNG Lights are switched-on triggered by the motion detector, scaring the animal, which runs away. Meanwhile, you're sound asleep, the lights having dealt with the situation.
Why Did We Like It? 
Let's kick things off with the photosensitive device, which can pick up movement from 10-25 feet away, at an angle of 120-degrees. Therefore, the lights immediately turn on to shine brightly on the intruder, scaring them away. Plus, the 180-degree active joints allow you to place the lights at any convenient angle. 
Furthermore, the polysilicon solar panels are durable while offering 1.2 times more energy conversion than other models. It works even in rainy conditions, while the 2200mAh Li-ion battery delivers longevity. Additionally, the solar panels are charged within six hours when under direct sunlight. 
We especially liked the three working modes, which are all slight variations of the automatic motion-detection feature. You can manage the lights to turn on for 15 seconds when motion is detected, or you could keep them working throughout the night. 
Finally, the installation is easy and doesn't require any extra tools or wiring.
What Could've Been Better?
The remote doesn't have great range, and you need to be reasonably close to operate the lights. While this isn't a disadvantage per se, it would've been better had the designers looked to improve reception. Other than that, it's priced higher compared to other models, thereby sowing doubt in the minds of buyers. 
Pros
User-friendly

1.2 times better energy conversion

Fast charging

No need for extra tools

Automatic motion detection
Cons
Costly

The remote doesn't have a great range
Even the faintest sounds appear amplified at night, and you often have to venture out to ensure everything is in order. But with ENGREPO Lights, there's no need to worry as it keeps your home sufficiently illuminated for maximum protection. Moreover, the affordable price has generated a lot of interest.
Why Did We Like It? 
Flexibility should be an important consideration while choosing a solar gutter light, which this model has in abundance. As a result, it's possible to hang the lights a few inches from the building to avoid rain gutters and overhangs. Not only does this promise better lighting, but you can also adjust the angles for better results. 
You'll notice that it has a PIR motion sensor, which is extremely sensitive. So, installing these lights at the height of 6-14 feet triggers them from as far as 26 feet away. Meaning, it's suitable for keeping unwanted guests off your property. 
Meanwhile, the powerful 2200mAh Li-ion phosphate battery delivers greater efficiency and longer runtime. It's well supported by the 6V 2.5W PET laminated solar panel that converts up to 20% of sunlight into light energy. Unsurprisingly, it has three different lighting modes that come in handy for continuous use.
What Could've Been Better?
There are two issues with this unit. Firstly, many users have reported that the lights switch-on even without movement because of the continuous lighting. This might disrupt the ambiance you're trying to create. Also, while the battery is adequate, it isn't sufficient for extended hours of operation. 
Pros
Detects motion from 26 feet away

6V 2.5W PET laminated solar panel

Converts 20% sunlight into solar energy

Flexible

Easy to use
Cons
Battery needs improvement

It's switched-on even without a motion
We're already at the halfway mark, and time seems to have flown by. Next up are these highly efficient lights from ROSHWEY, which are available in two colors – golden and white. Along with variety, it's also reliable, blending in with the rest of your property to deliver an elegant appearance.
Sale
Why Did We Like It? 
We'll begin by highlighting the UFO-shaped design, which is convenient for two reasons- it blends in with most settings and improves the angle of illumination. You'll find it easier to install these lights on the wall or fence, and given their decorative aspect; it improves ambiance for landscaping. 
In total, there are nine solar LED lights powered by a 1.2V 1600mAh Li-ion battery. This rechargeable battery offers more brightness compared to other models without reducing the runtime. Plus, thanks to the energy-saving mode, it works from dusk to dawn while storing solar energy during the day. 
Another essential feature is the longer lifespan made possible by the ABS material construction. Not only does it improve quality, but it's also eco-friendly for greater convenience. Further adding to the robustness is the IP55 rating making it capable of withstanding various weather conditions like rain, heat, and snow.
What Could've Been Better?
You need to carry out regular maintenance because the quality of the screws isn't the best. Over time they may loosen or break, which might also happen during installation. Unsurprisingly, the designers have added an extra bag of screws for safety and reliability. 
Pros
Eco-friendly

Robust

More brightness

Energy-saving mode

It's suitable for decorative purposes
The device name offers the first impression even before you've had a chance to look at what's on offer. Luckily, CREATIVE DESIGN has come up with a unit that does justice to the name. There's a lot to like, making it a valuable addition.
Why Did We Like It? 
First and foremost, we turn our attention to the 80 bright LEDs, delivering substantial coverage to brighten up a large area. Together the lights have a capacity of 450 lumens, making them suitable for use in the barn, shed, and garage. 
Since it generates substantial power, the solar panels are also bigger to enhance output. So, under direct sunlight, the battery charges rapidly, and once fully charged, it produces a longer runtime. 
Apart from the 2600mAh battery, some of the other key aspects include the motion sensor supported by the four working modes. While it offers dim light at night and turns off at dawn, you can also alter the functions based on your needs. Plus, the motion sensor picks up on the slightest movements, triggering a bright light to keep trespassers at bay. 
We must also mention the IP65 rating making it waterproof and heatproof, meaning it's suitable for outdoor use. 
What Could've Been Better?
It may not be suitable for vertical mounting due to the shape of the metal extension rods. As a result, you'll need to make the necessary adjustments, which is challenging unless you're a DIY professional. Other than that, it's best to apply a coat of rust-resistant paint on some of the components. 
Pros
2600mAh battery

Waterproof and heatproof

Motion sensor

User-friendly

Large solar panels
Cons
Poor extension rods

It requires an anti-rust spray
The degree of illumination alone will not sway you to buy a product. The lights need to have a modern design along with the relevant functions so that your home stands out from the rest. Fortunately, DBF Solar Lights have ticked the right boxes, leading to a positive response from buyers.
Why Did We Like It? 
Right off the bat, these futuristic lights are ideal for decorative purposes, illuminating the garden pool, patio, and deck with a warm glow. It has an intelligent energy-saving function that keeps the lights switched off during the day and automatically turns them on after sundown. 
There are nine SMD LED light sources powered by a 1.2V 1500mAH rechargeable battery. While it's not the most powerful unit, it's undoubtedly reliable, with a runtime of over 10 hours after being fully charged. Also, the larger solar panels absorb more sunlight for improved brightness. 
Now, as a solar gutter light, it has to endure various climatic conditions. As a result, the IP55 waterproof rating ensures it won't deteriorate over time and can withstand rain, sleet, and snow. 
Besides, there is no need for wires, which helps with the installation. Although this process isn't smooth, the designers have made some exciting additions like the adjustable 55m lamp clip.
What Could've Been Better?
The mounting design needs improvement since users with a curved gutter have faced problems installing it. In such a scenario, the thumbscrew connects to the gutter, causing the mounting bracket to push up. Therefore, it's challenging to get a snug fit, which is slightly frustrating. 
Pros
Nine LEDs

IP55 waterproof rating

Durable

Easy to use

Intelligent energy-saving function
Cons
Issues with the mountain brackets
Although we have covered some fantastic gutter light options, we're yet to review a couple of units that demand our attention. One of these is the JSOT Lights that are quite a hit among homeowners due to the longer runtime and reduced electric bill. They cost slightly more, but it will be worth the money.
Why Did We Like It? 
Let's start by discussing the easy installation, ensuring you can position these lights in any suitable spot. All you have to do is adjust the solar panels, ensuring they receive sunlight for a large part of the day. As per our experience, the fence, gutter wall, and deck promise to be the perfect location. 
Once the installation is complete, it delivers a runtime of eight hours when fully charged, making it better than most models. So, the 1600mAh Li-ion battery comes in handy, complementing the large solar panels for a terrific output. 
Furthermore, there is something we like to call 'The 2S' – related to safety and savings. These lights have done well in both these aspects, with the nine LEDs generating adequate brightness to keep you safe. Other than that, it performs at 6500K, keeping the electric bill in check. 
Apart from these, the ABS material allows continuous use in various weather conditions.
What Could've Been Better?
One niggling aspect of this model that might make you hesitant about the purchase is the higher price. Keeping an eye on the functions, the manufacturers probably felt that reducing the price wouldn't do justice to the unit. So, they are willing to risk a few buyers looking at other options. 
Pros
Nine LEDs

1600mAh Li-ion battery

Easy installation

Illuminates most spaces

Saves cost on electricity
These lights not only shine bright to illuminate your property but also feature a sleek and shiny appearance. Now, this attractiveness isn't limited to its looks. With the 18 LED beads and waterproof design leading to a positive response, no wonder customers are lining up for the purchase.
Why Did We Like It? 
One of the main reasons for choosing a solar gutter light over other products is reduced stress and easy operation. Like most models, the ROSHWEY 3.7V Lights store energy during the day and automatically turn on at night. Plus, with the built-in motion sensor, the brightness increases when movement is detected. 
Now, concerning safety, the 18 LED beads prove useful, illuminating the fence, pathway, patio, or lawn to keep you safe. And if you're worried that the charge might run out, the 1800mAh Li-ion battery should put your mind at ease. The battery has terrific capacity, delivering a runtime of 8-10 hours. 
We feel your interest increasing, so you'll be pleased to know that it lowers electricity consumption to keep bills in check. Lastly, the IP55 waterproof design protects against the changing weather conditions.
What Could've Been Better?
We found installation to be a little tricky because the metal plate hole was not large enough, causing the lights to droop. Also, the instructions are not clear regarding the placement of the metal plates. So, users have had a tough time working out how to position the plates underneath the gutter. 
Pros
Runtime of 8-10 hours

Built-in motion sensor

Reduces electricity consumption

Keeps electric bills in check

18% solar conversion
Cons
Unclear instructions

Tricky installation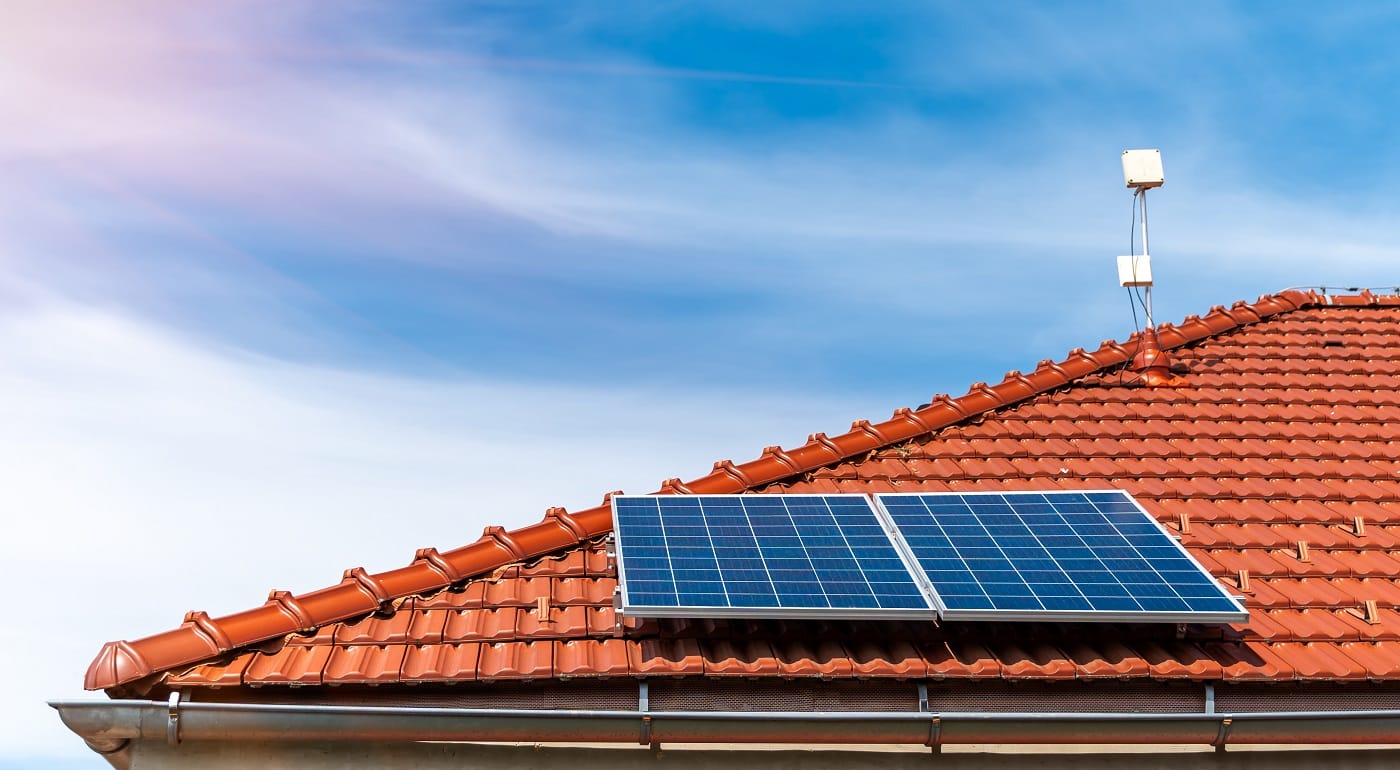 Gutter Lights Buyer's Guide 
Those were our picks of the best solar gutter lights, and now we'll discuss some essential aspects of this device in our buyer's guide section. 
So, make sure you note down the following points for future reference. 
Flexibility 
Solar gutter lights are nothing if not flexible. You must have the option of adjusting the solar panels, ensuring they receive maximum sunlight. Other than that, you should be able to position the lights at various angles for a striking effect. 
Durability 
This product has to be durable, considering it's an outdoor device. Therefore, designers must choose quality materials for a long lifespan to protect the solar panels against the changing weather conditions. 
Installation 
Since you're most likely to assemble the product yourself, the installation must be easy. All the instructions must be available with the unit, with the steps highlighted in an uncomplicated manner for improved user-experience.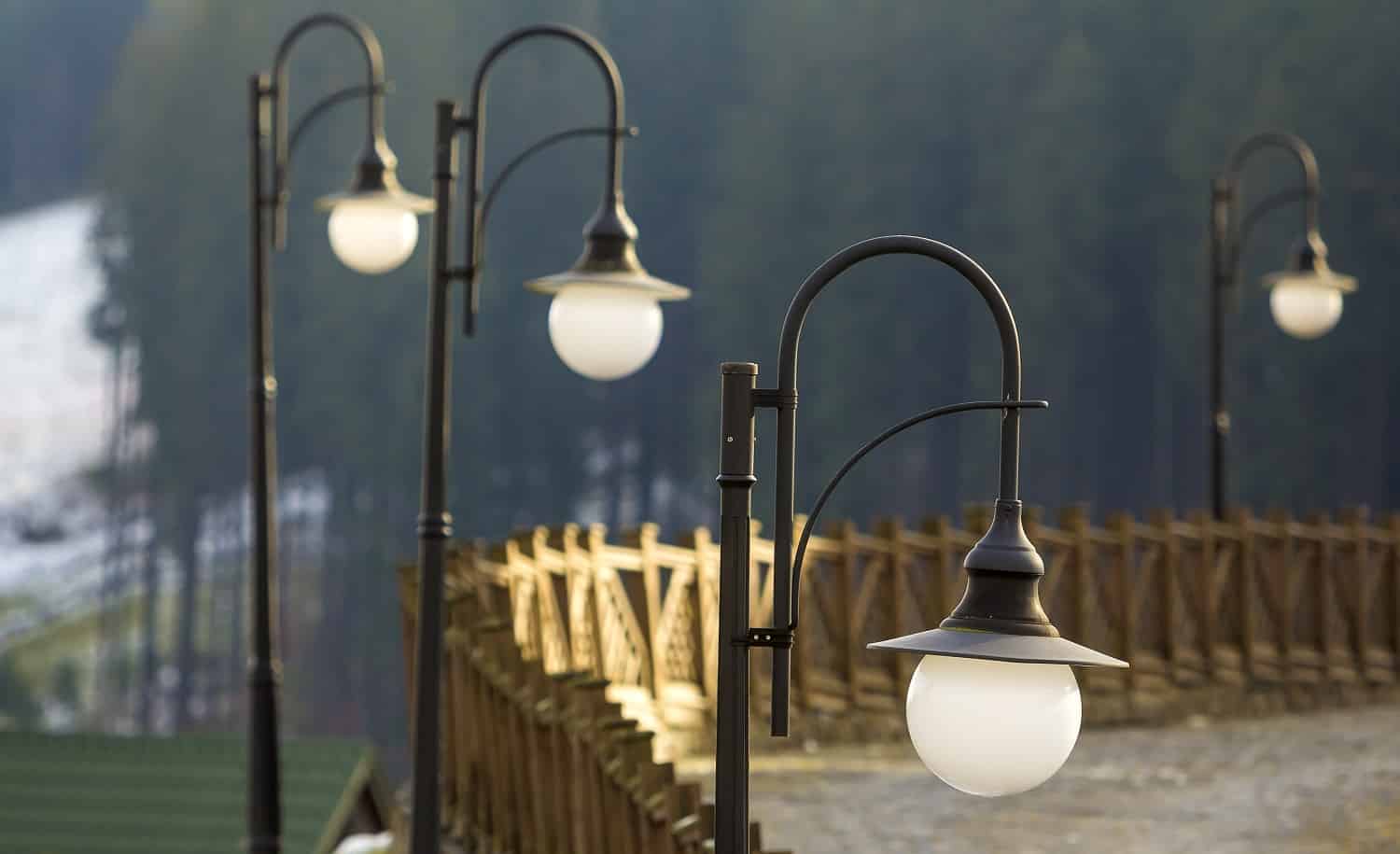 Verdict 
We've come to the end of our guide, but one other thing needs mention before we bid goodbye. 
After reviewing our top 10 models, we thought it would be a good idea to point out our favorite products in different categories. It'll help you make an informed decision and clear any lingering doubts that you might have. 
According to us, the InnoGear Lights offer the best overall performance, thanks to the four working modes, powerful battery, and multiple LEDs. However, there's none better than the FALOVE Lights in terms of durability; after all, they're made using quality materials.
That's it from us; hopefully, we'll be back with more exciting product reviews. Until then, experiment with your solar lights, install them at unique angles, and adjust the brightness intensity. In this way, once the sun goes down, you can light up your home like never before. 
Take care and see you soon! 
Related Articles
13 Best Solar Atomic Watches Right Now
11 Best Rated Solar Powered Shed Light | Buyer's Guide
10 Brightest Solar Spot Lights
11 Best Solar Atomic Watches Right Now
11 Best Solar Battery Chargers & Maintainers
13 Best Solar Electric Fence Chargers
13 Best Solar Powered Solar Desk Lamp
13 Best Solar Powered Birdbath Fountain & Pump
13 Best LED Work Lights  | Buyer's Guide and Reviews
11 Best Solar Powered Bluetooth Speakers
13 Best Solar Powered Motion Security Lights
9 Best Solar Address Signs & Plaques
7 Best Solar Powered Christmas Laser Lights
Why Are My Solar Lights Not Working? [Answers & Solutions]
13 Best Solar String Lights for Sustainable Designs
9 Best Solar Generators for Camping & Home Use
10 Best Solar Powered Shed Lights
13 Best Solar Pool Covers Reviews  
11 High Output Solar Spot Lights [Buyer's Guide]
13 Best Rated Solar-Powered Dusk to Dawn Lights