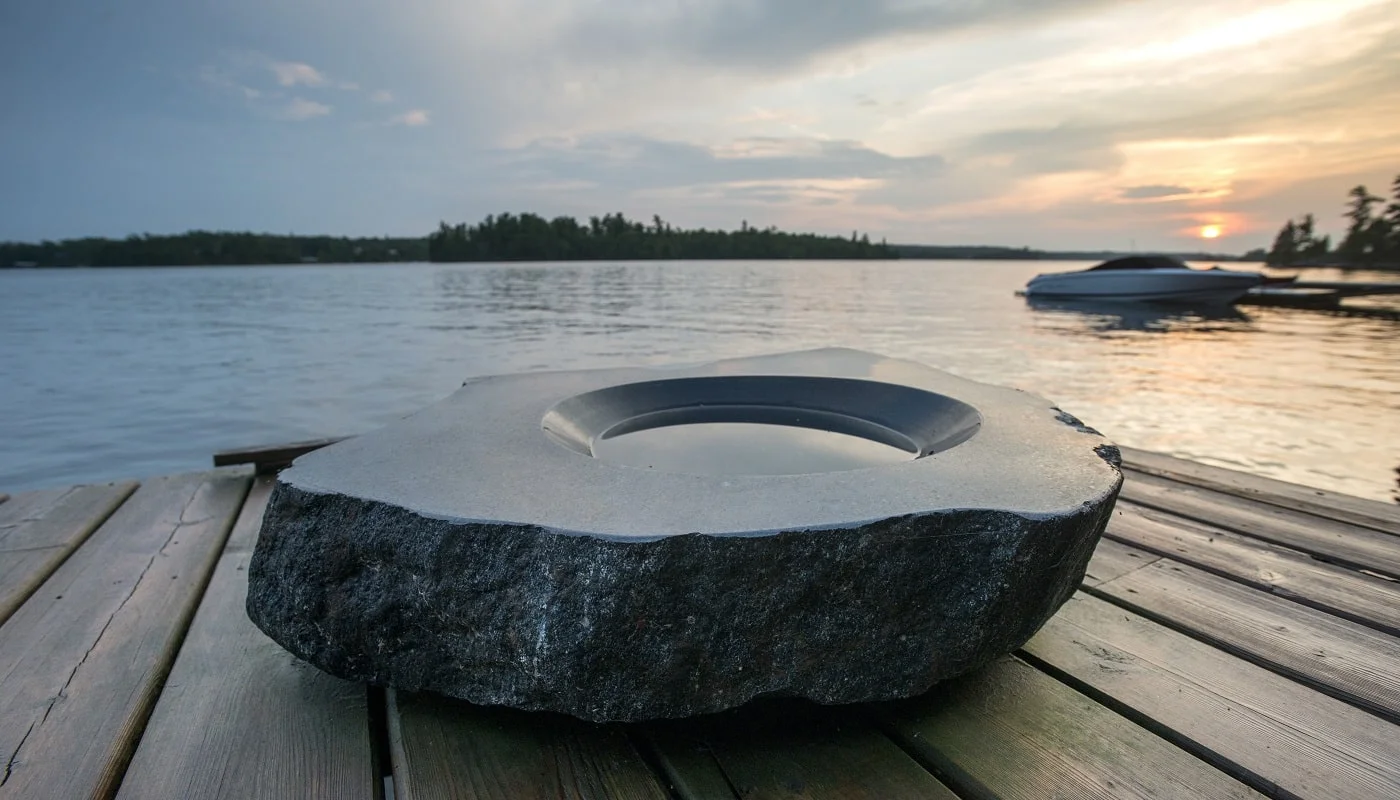 Do you enjoy watching birds swarm into your garden for a quick bath? Switching to a solar-powered alternative might be an ideal option.
Most people often opt for traditional birdbaths with electric fountain pumps. However, a solar-powered one is a more nature-friendly source that will not only beautify your garden but also cut down on costs.
Fortunately, there are dozens in the market to choose from. These birdbath fountains and pumps are easy to maintain while offering your feathered friends a cozy, comfortable place to have a drink or swim. We have extensively tested and reviewed some of the best ones to help you in your search.
Moreover, since solar-powered birdbaths don't have annoying cords or motors, they are noiseless and easy to install. Check out our comprehensive guide to pick the right one for your needs.
So, let's begin, shall we?
Best Solar-Powered Birdbath Fountain & Pump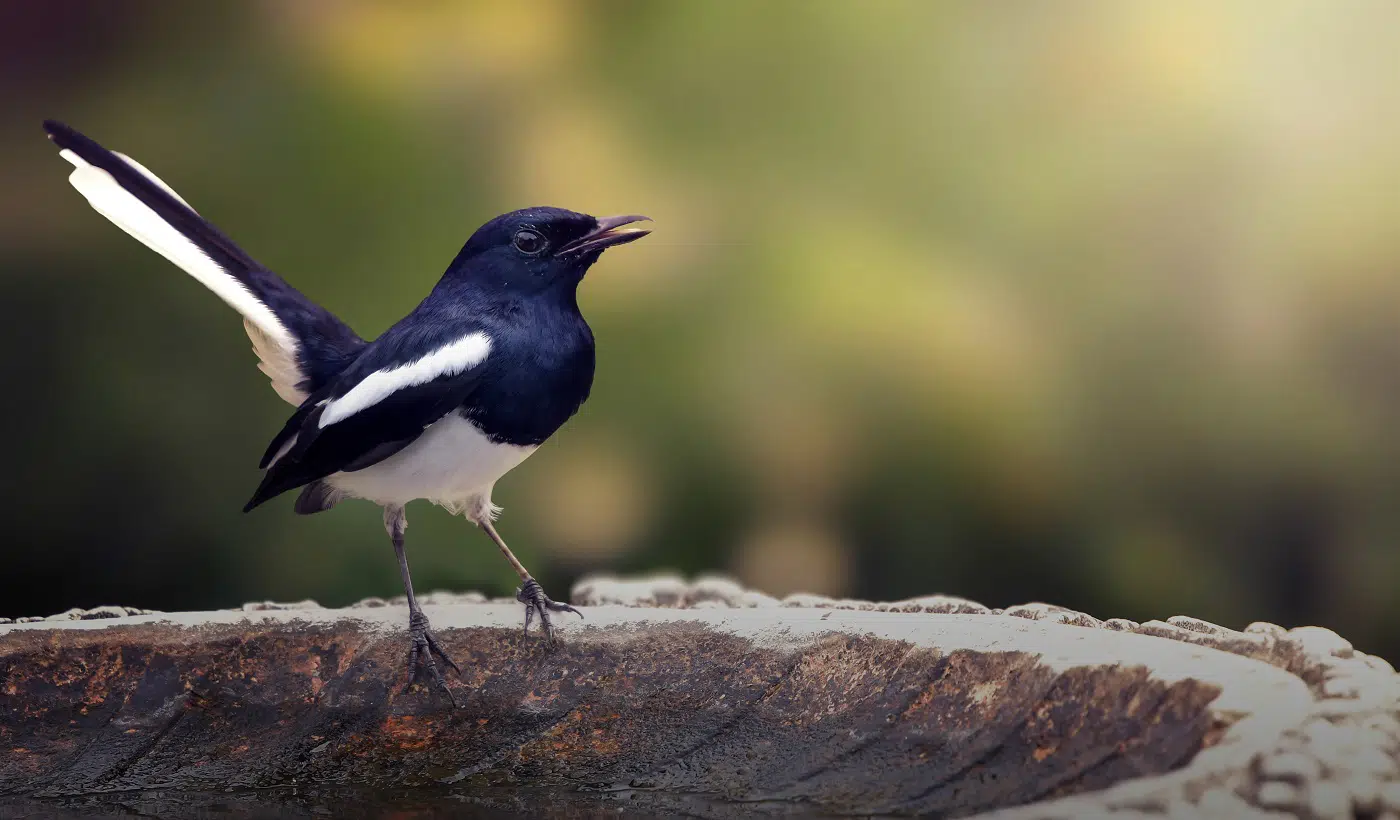 Have you ever heard of a floating solar-powered birdbath? Well, the Solatec Solar Fountain was one of our first fascinating finds with a variety of uses. Its amusing aesthetic and eco-friendly features make it a welcome addition to most gardens. Most importantly, birds loved frolicking in the running water while we enjoyed their gentle, friendly chirping.
Sale
Why Did We Like It?
First off, we loved the look of the black, glossy surface with light-colored stripes across it. It looked elegant and aesthetic in any birdbath or waterbody we placed it in.
Moving on to its usability, you must submerge it in water entirely while exposing all the solar panels to direct sunlight. While this can be slightly tricky, especially if you have a lot of foliage in the garden, it isn't impossible.
Another fascinating aspect is its four-style nozzle heads that are attached to the pump. Essentially, it allows you to switch between different spray styles according to your requirements. It is super versatile and can be used in the pool, tiered fountains, and Zen gardens.
Moreover, it is very low-maintenance. Installation is a one-step process, and it doesn't ring up high electricity bills or even make annoying motor sounds. It is an ideal addition for those looking for a minimalist and convenient birdbath installation in their garden. 
What Could've Been Better?
While it worked flawlessly in direct sunlight, it was prone to stopping intermittently if even one of the solar panels was slightly covered by shade. So, it is a must to ensure that these panels are always exposed to direct sunlight to work uninterruptedly. This can be slightly challenging for some users.
Pros
Variety of spray options

Lightweight and portable

Super easy installation process

Low-maintenance product
Cons
Works intermittently if even one of the solar panels is slightly shaded
For our next recommendation, we bring you the Okmee Solar Fountain. It features a unique four-design spray nozzle that can be changed as per your requirements. Furthermore, it murmurs a gentle, burbling sound that is soft and pleasant – for you as well as the birds visiting your garden.
Why Did We Like It?
We were searching for the most planet-friendly alternative for our daily visitors – the sweet and gentle birds of the neighborhood. When we first came across the Okmee Solar Fountain, we were curious to know why it was advertised as one of the most environment-friendly birdbaths.
For starters, this solar-powered birdbath is made of PET material or polyethylene terephthalate. It is a long-lasting substance that doesn't contain any toxic ingredients or harm the environment. We were instantly on board with this concept and decided to try the product on our lawns.
Installation was super easy; in fact, it was just a one-step process. The birdbath features four modes – one bubbling mode and three spray modes.
Moreover, changing the modes is very convenient as well. The bubbling mode can be activated by removing the nozzle. It lets out a gentle, murmuring sound with the lowest water spray design. To activate, place, and rotate the nozzle to switch between the other three spray designs. 
What Could've Been Better?
The instructions provided in the user's manual explained that the lock mechanism is located under the bottom of the birdbath. However, disassembling and putting it back together can be slightly confusing since the instructions are a little unclear.
Pros
Filtration box for added protection

Made of PET material

Works even in low sunlight

Compact and friendly design
Cons
Instructions on disassembling it are slightly unclear
The next item on our list is the Sunlitec Solar Fountain. We especially like its fast-working technology that starts pumping fresh water within three seconds of exposure to direct sunlight. Moreover, the pack features four different nozzles that allow you to switch between spray designs and pressure according to specific needs.
Sale
Why Did We Like It?
What is the best, most eco-friendly alternative to providing water for birds in the garden? In our opinion, it is by installing a solar-powered birdbath. This unit helps you minimize energy consumption while providing an aesthetic addition to your garden. Moreover, since it doesn't use electricity or extension wires, it is completely safe for your little bird friends to use.
Moving over to its ease of use, this unit is easy to install and can be used even in shaded areas. If you're wondering how a solar-powered unit can be used in the shade, here's the secret – the 9.5-foot power cord.
You can practically place the birdbath fountain and pump in any spot of your garden, even one that doesn't get direct sunlight. Ensure that you place the solar panels in direct sunlight – and voila! This is made possible thanks to the long power cord that connects the solar panels to the birdbath fountain. 
What Could've Been Better?
While the addition of a power cord enables most users to activate the pump even in slightly shaded areas, it isn't ideal for someone looking for a completely cordless birdbath. Moreover, the center spray might be a little too high for small containers. We fixed this issue by enlarging the center hole using a pocket knife, which immediately lowered the spray height.
Pros
Compact and lightweight

It has a variety of uses

Safe for birds and the environment

Maintenance-free technology

Easy to install
Cons
Not entirely cordless

Spray height might be too high
Coming to our next solar-powered birdbath recommendation, we have the Mademax Solar Birdbath. This product features a variety of four spray nozzle designs, along with excellent battery backup. It ensures that you can use the trusted birdbath pump and fountain even during partially cloudy or shaded weather conditions.
Why Did We Like It?
The next product we tested was the solar-powered birdbath from Mademax. Although it requires no electricity or battery, it features an excellent battery backup that allows you to use it even during partial sunlight.
That being said, the pump and fountain can efficiently spray water up to heights of 70 cm – when the solar panels are exposed to direct, full sunlight. However, in partially shaded or cloudy weather, the pump may only spray water up to a height of 10 to 20 cm.
We also appreciate the new safety protection feature enabled on this product. In case the fountain detects a shortage of water (in which case, it will not work efficiently), it will begin to run a battery of tests immediately. Within 20 seconds, if the fountain detects a low water supply, it will shut off automatically.
This function ensures that there is no strain or pressure on the solar-powered pump. It ensures long-lasting productivity and efficiency of your purchase. 
What Could've Been Better?
Initially, we were not aware that the pump would begin working right out of the box. As soon as we removed the birdbath (out in the garden), it began whirring, which is somewhat damaging to the device.
Our recommendation is to turn the solar panel upside down, so it is shaded. This will prevent the pump from automatically starting.
Pros
Completely quiet operation

Good battery backup

Light and compact

Easy installation process
Cons
Machine may get damaged if the pump starts when it isn't submerged in water
If the concept of a solar-powered birdbath fountain with multiple nozzle settings applies to you, the Ankway Solar Fountain might be another good choice. This product comes with a variety of eight different nozzle spray designs, giving you more freedom and options to choose from. Moreover, its sturdy build and construction increase its longevity and appeal in your garden.
Why Did We Like It?
We tested this solar-powered birdbath fountain and pump over a couple of weeks and made a couple of interesting observations. To begin with, this birdbath features eight excellent nozzle design options that range from low-spray heights, and bubbling to tall-spraying designs.
Next up, we tested its usability and functionality. While the product works excellently under direct sunlight, it did not produce very good results in shaded or cloudy weather conditions. That being said, the excellent battery backup enables the pump and fountain to function for about three hours till it goes off automatically.
Moving on, we loved the brushless motor design as it increases the speed while reducing noise created by the pump. Moreover, it helps conserve energy consumption and eliminates the danger of electrical sparks, which can be dangerous for birds.
Finally, the safety feature automatically shuts off the pump in case of water shortage or debris blocking the panels. This prevents burnout, which is typically caused when the fountain and pump run on low water. 
What Could've Been Better?
Our only gripe with this product was that it shuts off automatically even if one of the solar panels is slightly shaded or covered by a leaf. This means that one must constantly be aware and careful to keep the solar panels uncovered, which can get cumbersome.
Pros
Durable and sturdy construction

No power cords or battery required

Lightweight design

800mAh battery provides additional backup
Cons
Panels stop working if they are even slightly covered by a leaf
Moving on to our next recommendation, we have the Viajero Solar Fountain. Packed with 2.5W and an 800mAh battery, this birdbath is designed to power through an entire day's use – even without direct sunlight. The PET lamination on its solar panels gives added durability and longevity from daily wear and tear.
Sale
Why Did We Like It?
Most homeowners look for a high-quality solar-powered birdbath made of durable materials with sturdy construction. Viajero has ensured that its products are made of the best quality engineered plastic with PET lamination. This additional coating enables users to submerge the product in water for prolonged periods without worrying about damage or daily wear and tear.
One of the most significant attributes of this product is its battery backup and advanced solar panel design. Unlike other solar panels, they have been designed to power the fountain even if some of the panels are shaded or covered by debris. When we tested it, the pump continued to spray water throughout the day without interruption.
Moreover, the 800mAh battery enables the device to store power throughout the day so you (and your birds) can enjoy uninterrupted use all day. Finally, the auto-shutoff and safety feature ensures that the device doesn't pump under a low water supply, thus preventing damage. 
What Could've Been Better?
After assembling, we submerged the fountain in the birdbath in our garden, but it did not work as efficiently as expected. That is when we read the manufacturer's instructions, which said that the pump must be shaken vigorously till there is a noise.
After this step, the pump worked seamlessly.
Pros
Long-lasting, durable construction

Works well even on cloudy days

Excellent battery backup

Idling protection feature
Cons
The pump must be shaken before submersion
Those looking for a lightweight solar-powered birdbath fountain that is versatile and easy to use may find our next recommendation ideal. The Lewisia Solar Birdbath Fountain weighs only 0.8 lb. Moreover, its easy installation, cleaning, and maintenance make it a hassle-free addition to most gardens.
Sale
Why Did We Like It?
Not all solar panels are built the same. The Lewisia Solar Birdbath Fountain features a flat solar panel with metal brackets, enabling you to prop it against a wall or place it standing on the garden floor. This feature is excellent as you aren't restricted by where you wish to place the panel for optimal, direct sunlight.
Furthermore, a 10-foot cable ensures that you can place the pump and fountain at a distance from the solar panels. It is especially helpful during partially shaded or cloudy days. The fountain is made of high-quality, durable polycrystalline silicon and ABS material. It is long-lasting, tough, and does not break or crack easily.
Moving on, we loved how easy the device was to install and set up. We did not require any additional tools as the manufacturer provided everything. Moreover, the panels and pump are easy to clean and maintain, which is a bonus. 
What Could've Been Better?
Although the solar panel and pump work efficiently when they are clean, they immediately stop if there is slight debris or dirt on them. This can be challenging to manage since a device kept in the open air is bound to get dirty often. As such, it is imperative to regularly clean them to keep them in optimal working condition.
Pros
Easy assembly and installation

Long cable

Sturdy construction and material

Good battery backup
Cons
Solar panels and pump must be cleaned regularly
Next up, we have another solar-powered birdbath fountain that is slightly different from our previous recommendations. Featuring a rounded flower design, this product is a super aesthetic addition to any garden. However, unlike other products, it does not have a built-in battery to provide additional backup. Read on to find out if it's the right option for you.
Why Did We Like It?
For starters, we loved the unique calendula-shaped design of this birdbath fountain. It looked aesthetic and elegant when placed in any birdbath or shallow body of water.
Moving on to its usability, this product does not feature an in-built battery, unlike most other competitor fountains. Unfortunately, this is slightly restrictive as it allows us to use it only when there is direct sunlight and adequate exposure. As such, the solar-powered device will not work on cloudy days or if the panels are covered or shaded.
That being said, it is fast-working and efficient under the right conditions. When exposed to full, direct sunlight, the pump begins to work within three seconds, spurting a steady stream of water vertically upwards. Our bird visitors seemed to enjoy this immensely as they swarmed into the garden for a gulp of water and a quick bath.
Lastly, due to its cordless design and technology, we enjoyed unrestricted use in the pool, the Zen garden, and our tiered fountain.  
What Could've Been Better?
In our opinion, the absence of battery backup was a feature we really missed. While the pump and fountain work excellently under the right conditions, as soon as the sun went behind a cloud, the pump would automatically stop.
Honestly, this was a little annoying. The addition of a small battery backup might have made this product a favorite for many users.
Pros
Fast-working solar panels

No cords or electricity eliminates the chance of accidents

Unique, aesthetic design

Compact and easy to transport
If you liked our previous recommendations, the Cynova Solar Fountain & Pump will be another excellent option for your needs. Featuring six different nozzle designs, it gives you greater freedom of choice between spray patterns. Moreover, its 1-year warranty leads us to believe that the manufacturer has immense faith in its products – which is a good sign.
Why Did We Like It?
We tested the Cynova Solar Fountain & Pump over two weeks and were pleasantly surprised by several of its top features. Firstly, the upgraded solar panel design allows us to use it even on cloudy days or in partial sunlight. This feature is essential for those who live in regions that don't always experience full, direct sunlight.
Secondly, we loved the brushless motor technology, which increases the efficiency of the device while also ensuring noise-free operation. It allowed several shy birds to explore our garden and enjoy the fountain and birdbath without scaring them off.
One of our favorite features was the six-nozzle design. It is easy to replace and customize without any additional tools. Moreover, removing all the nozzles will enable the water to spray out gently in a bubbling motion rather than splash upwards.
Finally, the plastic material of the device is easy to clean and maintain. Wiping it down regularly using a rag is enough to keep the device working optimally for years. 
What Could've Been Better?
Although the pump works even in partial sunlight, the water spray height is only about 6 inches. During our testing period, the device worked best only in full sunlight. Moreover, without good battery backup, it will not work on cloudy days or low light conditions.
Pros
Easily adjustable nozzles

Small and compact design

Quick assembly

Easy to clean and maintain
Are you looking for a solar-powered birdbath fountain that will give you excellent battery backup for cloudy days? We recommend the YaNovate Solar Fountain & Pump. This device is packed with a powerful 2.5W 800mAh battery that gives you hours of run-time even when the sun goes down.
Why Did We Like It?
First things first, we loved the general aesthetic of this product. The top surface of the disk features a white, rounded design with lightly shaded stripes across. It effectively gives it a classy and elegant appeal that looks pleasing to the eye when placed in any birdbath, pool, or shallow body of water.
Moving over to its functionality, this device features a powerful 2.5W & 800mAh battery, giving it excellent power backup. Once you expose the solar panels to the sun and allow them to charge, the pump will automatically store an amount of energy to be used during low-sunlight conditions.
Coming to its build quality, the high-quality plastic and poly-silicon used give it added strength, rigidity, and durability that makes it last for years with good use. Moreover, it is easy to clean and maintain, requiring no harsh cleaning products or tools. A wet rag and some mild soap are enough to keep it clean. 
What Could've Been Better?
A device kept outside in the garden will inevitably get dirty sooner than later. However, we noticed that even a small leaf or twig blocking the solar panel and pump would cause it to stop. It has to be manually restarted, which is annoying, to say the least.
Pros
Safety & protection features

Long-lasting, durable material

Easy to clean and maintain

Powerful battery backup
Cons
Automatically stops if anything small-sized blocks the solar panels or pump
We have almost reached the end of our list, so kindly bear with us. We have a couple of more excellent solar-powered birdbath fountains which we want to tell you about. One of them is the Gloue Solar Fountain. Although similar to our previous recommendations, this one features a grey pump and four nozzle designs.
No products found.
Why Did We Like It?
We were looking for a quiet-operating, brushless motor-designed device for our birds. When we came across the Gloue Solar Fountain, we were immediately riveted by its looks and appeal. It features a minimalist design with a rounded disk and four nozzle spray patterns.
Of course, we had to test the product first. The installation was quick and easy. Here are some observations we made during the period of use.
First off, the absence of a battery backup gives this device a shorter run-time compared to others in the market. However, this wasn't a deal-breaker. When exposed to direct sunlight, the pump works seamlessly and sprays water up to 60 cm high.
Not just that, we had a choice of four nozzle patterns, which we enjoyed exploring. Fortunately, the birds enjoyed the spray patterns, too, as they intuitively explored the new addition. We switched the nozzle to a gentle spray pattern so the birds could loll about and enjoy a comfortable, cozy bath and drinking water. 
What Could've Been Better?
Although the assembly was quick and relatively intuitive, we do have some feedback we want to share. The manufacturer's instructions could have been a little more detailed, as all users may not be comfortable with the schematic diagrams included.
Pros
A compact and lightweight device

Variety of uses

Interesting spray patterns

Noiseless and brushless technology
Cons
Lack of detailed written instructions
Next up, we bring you the Mademax Solar Birdbath Fountain & Pump. If you're wondering what this model might have different compared to our previous recommendations, don't worry. We're here to tell you all how this solar-powered birdbath fountain is right for your needs.
Why Did We Like It?
Those looking for a solar-powered birdbath fountain that won't run out of energy easily might find this product to be their best bet. This device runs on a 6V solar panel, 5V water pump, and an additional 3.7V 800mAh battery backup. You can easily expect long hours of use with this device, even in cloudy conditions.
Moving on to its next feature, the PVC+wave fiber material is exceptionally durable and long-lasting. Not to mention, its brushless submersible pumps come with excellent start-up features, along with added efficiency and a reliable spray effect.
If you're wondering how many spray nozzle patterns you will get with this one, get ready to be pleasantly surprised. This model features six different spray patterns to choose from. Its easy installation and nozzle replacement make it super convenient to use, even for first-time users. 
Lastly, the included battery comes with two power modes. It allows you to choose the most optimal mode that conserves the battery while offering the best power source possible.
What Could've Been Better?
Overall, we loved how user-friendly and efficient this device was for our needs. If we had to nitpick, we would probably comment on the fact that the solar panels, even when charged, take about 10 seconds to activate. However, this isn't a huge issue.
Pros
IP68 waterproof rating

Rechargeable lithium-ion battery

Six nozzle patterns to choose from

Easy installation process
Cons
The pump takes about 10 seconds to activate
Moving on, we want to introduce to you the Biling Solar Bird Bath Fountain. Those looking for a high-quality solar panel will appreciate these solar glass laminates that are scratch-proof and crack-proof. Moreover, it comes with an IP65 rating, which is an excellent feature.
Sale
Why Did We Like It?
Although we extensively tested more than a dozen products, we finally narrowed down our top picks. We included the Biling Solar Birdbath in our top recommendations list because of its excellent features, adaptability to cloudy weather, and high-quality, durable materials used. But that's not all!
You might wonder why it is crucial to have an IP rating on a device meant to be submerged in the water. Well, water is known to affect most materials over time. With constant use and wear and tear, low-grade materials are prone to damage. Replacing or repairing them can be an expensive affair.
However, the IP65 rating on this product ensures us that its high-quality materials won't deteriorate over time, especially when kept underwater. Furthermore, the innovative design of the solar panel allows you to screw it into the group or prop it against a wall for convenience of use. 
What Could've Been Better?
The biggest drawback of this device is the absence of an auto shut-off feature. Without this, the pump continuously runs and needs to be manually unplugged to turn it off. Although it isn't a massive issue, the safety feature would have added another layer of protection to the device.
Pros
IP65 rating

The solar panel can be screwed into the ground or hung on a wall

Replaceable nozzle design

Super-silent operation
Cons
Auto shut-off feature is missing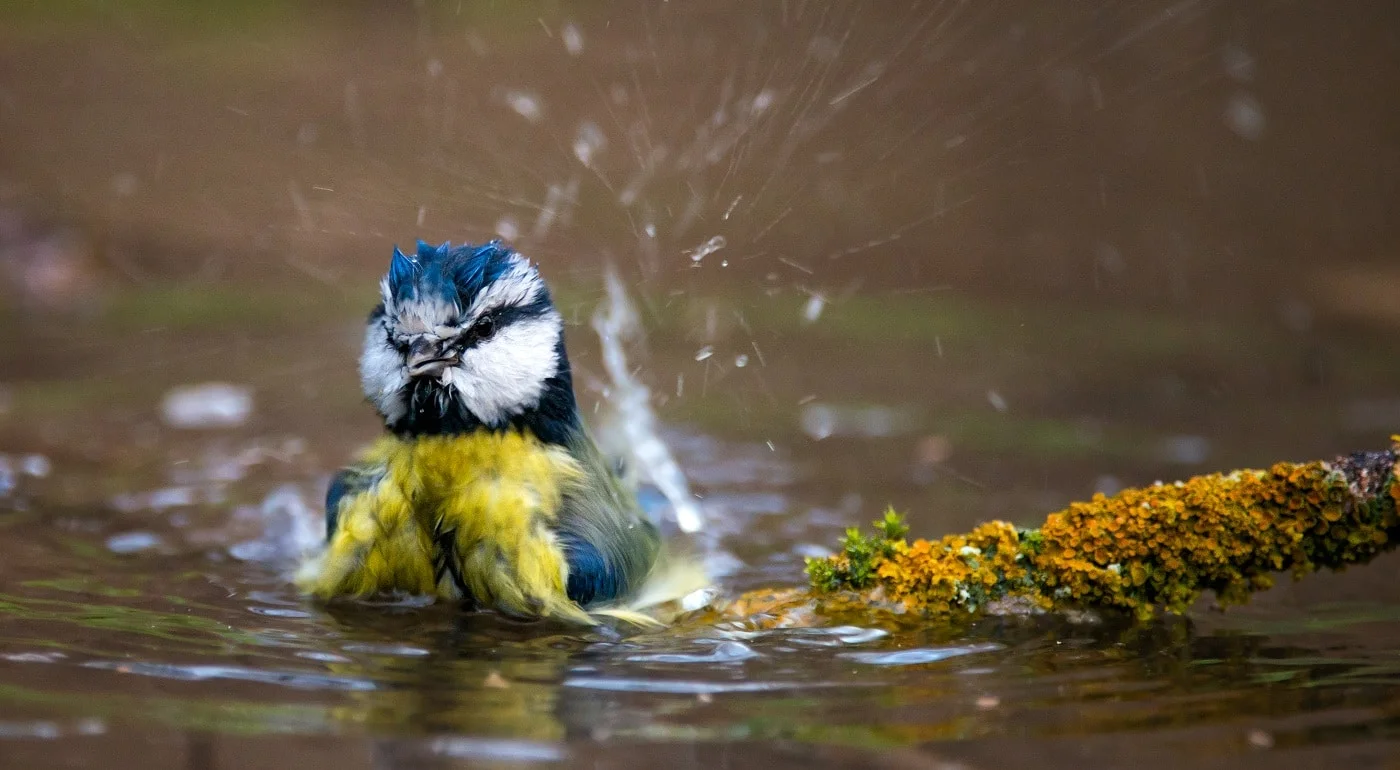 Solar Power Birdbath Pump Buyer's Guide
We are almost at the end of our comprehensive guide, but there are just a couple more things we want to discuss with you. After going through our reviews, you might have made up your mind about the right solar-powered birdbath for the garden.
However, we implore you to take a look at our short guide below before purchasing one. These are a few factors that you should keep in mind when buying the best solar-powered birdbath fountain and pump for your home.
Free Floating VS Corded Design
Whether you want to opt for a free-floating birdbath fountain or a corded one is your personal preference. However, in our opinion, the free-floating one might be better suited for those who prefer not to deal with cords and wires. Moreover, it is easy to install and set up and more convenient than a corded design.
That being said, the corded solar panels offer slightly more flexibility from a different angle. With this design, you can efficiently place the solar panels slightly away from the birdbath, where the sunlight is strongest. This way, you don't need to worry about the fountain not working on a partially lit morning.
The Materials Used
By definition, a birdbath fountain is something that you will place outside your home in the garden. Here, it will be exposed to several environmental factors, such as pollution, leaves and twigs, debris, bird poop, insects, and sunlight.
It is best to look for a device that is made of high-quality, durable materials. Furthermore, if the product has a good IP rating, it will give you peace of mind about how long-lasting it is, especially when dunked in water frequently.
We recommend researching the material used before purchasing a product. This way, you can rest assured that you have purchased the best quality material that won't deteriorate or get damaged over time.
The Size Of The Pump
What size pump is best suited for a birdbath? Well, the answer depends on the size of your fountain. The larger the fountain, the bigger pump you may require.
That being said, bear in mind that corded pumps are known to create a bit of noise during operation. This may scare away shy birds and will effectively prove your idea of installing a birdbath pointless.
We recommend opting for brushless motor technology. These motors typically have a fast-start technology. Moreover, they are relatively more efficient, long-lasting, and, most importantly – noise-free.
Your Budget
Although this may seem obvious, you must always consider your budget before purchasing a new product. Since a birdbath fountain is an addition primarily for your feathered friends to enjoy, make sure that you pick one that is environment-friendly, has a silent operation, and is made of good quality, non-toxic materials.
We have included products in our guide that are ideal for people looking for budget options as well as those willing to spend a little lavishly. Of course, you should have a pre-set budget in mind before exploring your options.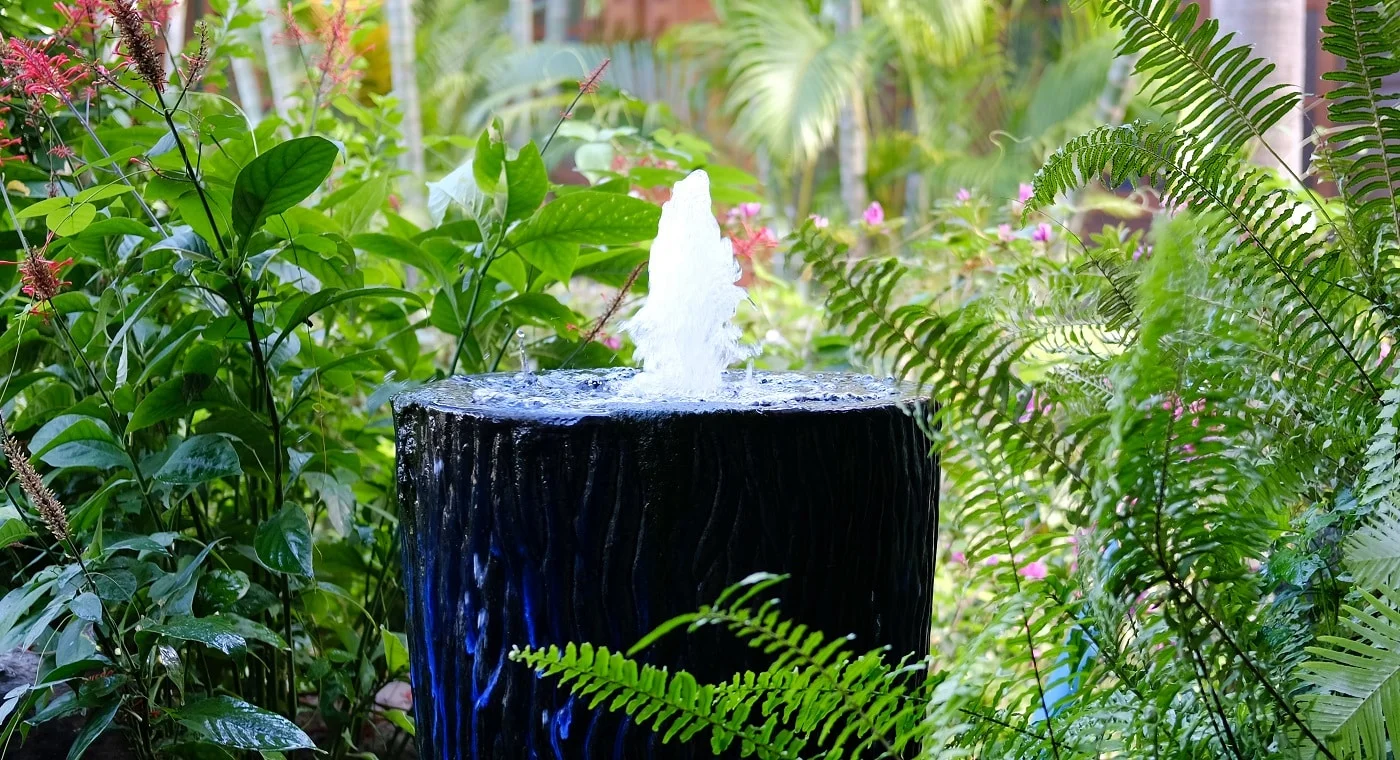 Verdict
So, have you decided on the best solar-powered birdbath fountain & pump for your garden?
It is advisable to research and go through customer reviews before purchasing one. This will help you get a better hold of the features and usability of different products. Moreover, it is important to pick the right one according to your budget.
Bear in mind that more expensive devices don't always translate to better-quality products. Furthermore, it is vital for the birds to like the device more than you do, don't you think?
Those looking for a lightweight and low-maintenance product might find the Solatec Solar Fountain best fitted for their needs. Also, the Okmee Solar Fountain offers an excellent feature that produces a soft, burbling sound that is soothing for birds.
We hope you enjoyed going through our guide. In case you have any questions, please feel free to comment below and let us know.
Until then, take care!
Related Articles
11 Best Solar Atomic Watches Right Now
11 Best Solar Battery Chargers & Maintainers
13 Best Solar Electric Fence Chargers
13 Best Solar Powered Solar Desk Lamp
11 Best Solar-Powered Bluetooth Speakers
13 Best Solar-Powered Motion Security Lights
9 Best Solar Address Signs & Plaques
7 Best Solar-Powered Christmas Laser Lights
Why Are My Solar Lights Not Working? [Answers & Solutions]
9 Best Solar Generators for Camping & Home Use
10 Best Solar-Powered Shed Lights
11 High Output Solar Spot Lights [Buyer's Guide]