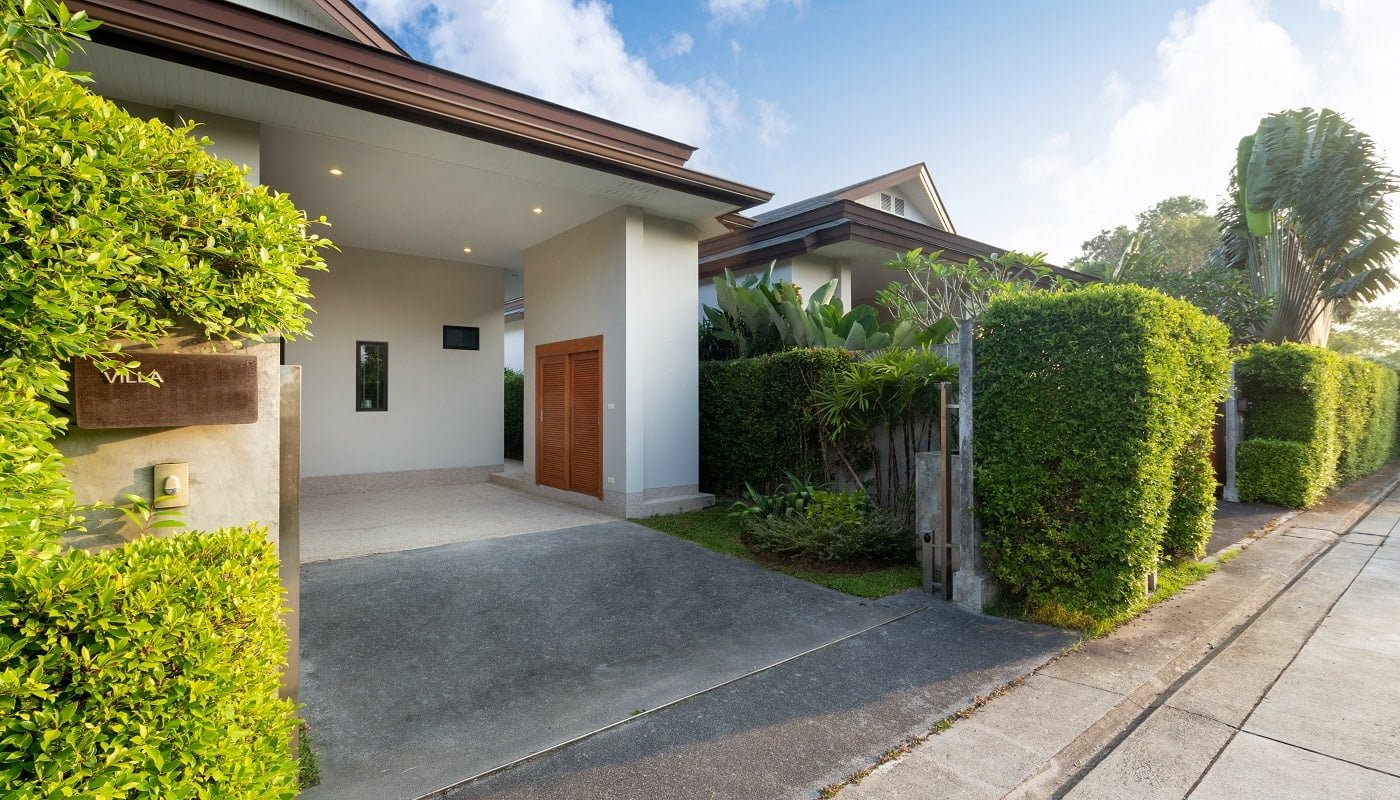 What if we told you that there was an easier way to help delivery agents and visitors locate your house? Well, there is! All you have to do is install a solar-powered address sign or plaque indicating your house number. 
But for that, you have to find a unit that matches your style preference and requirements, which isn't an easy task. If you ask us, it's rather time-consuming and hectic due to the wide range of options available in the market.
However, you need not worry as we've decided to make your selection process simpler by providing detailed reviews of the nine best solar address signs and plaques. Furthermore, we've included a buyer's guide at the end of this article to help you make an informed purchase.
So, without further ado, let's check out the reviews.
Top Solar Signs & Plaques
IMAGE
PRODUCT
DETAILS

Our Top Pick

Our Top Pick

LeiDrail House Numbers

Size: 12.4 x 6.9 x 2.5 inches 
10 lumens
Maximum working time: 10 hours

VIEW LATEST PRICE →

Sungath Lighted House Address

Height: 35 inches
1200mAh 3.2V lithium battery
270-degree rotatable solar panel

VIEW LATEST PRICE →

Moonrays 91919 Solar Address Sign

Depth x base-width x height: 3 x 8 x 15 inches
2.5 lumen LEDs
AA battery included

VIEW LATEST PRICE →

Sunface Solar House Number Plaque

Thickness: 2.2 inches
2 solar panels
LED mirror lighting

VIEW LATEST PRICE →

Forup Lighted House Number Sign

Size: 240 x 240 x 50 mm
5.5V 2W solar panel
Includes three sets of numbers (0-9)

VIEW LATEST PRICE →

Perfect Life Ideas Number Sign

Dimensions: 14.1 x 2.1 x 8 inches
Built-in photo sensor
3.5-inch tall alphanumeric characters

VIEW LATEST PRICE →

AuBenlite House Number Light

Size: 8.9 x 2.5 x 6.9 inches
1.2V NiMH 600mAh rechargeable battery included
4-inch tall numbers

VIEW LATEST PRICE →

Gama Sonic 88004

Size (H x L x W): 6 x 2.5 x 15 inches
Monocrystalline solar panels
Customizable up to 5 numeric digits

VIEW LATEST PRICE →

Rottogoon House Number Plaque

Size: 12.8 x 2.4 x 6.4 inches
3.7V 2000mAh lithium rechargeable battery
43 SMD LEDs

VIEW LATEST PRICE →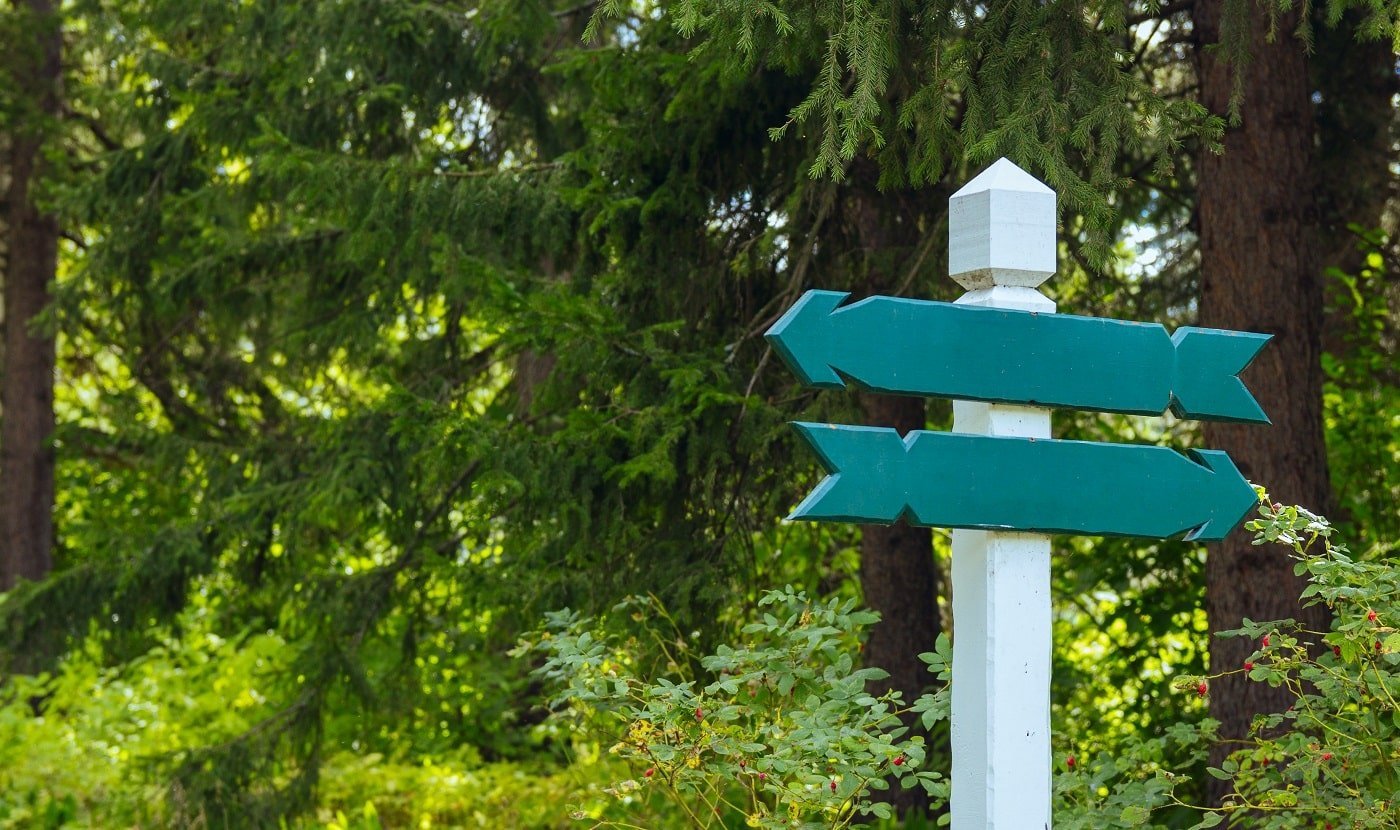 The solar-powered address sign from LeiDrail is among our top recommendations, especially because of its clear number markings. It uses amorphous silicon panels to illuminate itself at night with bright white lights, allowing visitors, emergency vehicles, and courier services to find your residence with ease.
Why Did We Like It?
What we loved the most about this solar-powered sign is its modern design, featuring a metal frame and PVC whiteboard that comes with an IP65 waterproof rating. This enables the unit to withstand rain, snow, and hot weather. 
It also comes with four sets of numbers and one set of characters to create your unique house number. Once that's done, you can easily mount the board in your doorway. Just make sure it's installed in a place that receives direct sunlight.
What's more, it is equipped with white LEDs that illuminate for 8 to 10 hours after 6 hours of full charge. This helps highlight your door plate or address under dark conditions. All you have to do is turn on the "auto" mode before charging for the lights to switch on automatically at night. 
What Could've Been Better?
We didn't come across any significant downside to this plaque. However, it's important to keep in mind that it needs to be under direct sunlight during the day to light up at night. So, you won't be able to install it any and everywhere; you'll have to make sure the area receives ample sunlight.
Pros
Easy to install

No maintenance required

Waterproof and durable design

DIY door plate

Modern and elegant
Why did we decide on including this house address sign on our list? Well, the combination of 21 pieces of cold LEDs and 21 pieces of warm LEDs to provide two lighting modes is definitely one of the reasons. But there's more to discuss, so let's start by checking out its unique features.
Sale
Why Did We Like It?
You'll be pleased to know that this sign is made using high-grade aluminum alloy and ABS materials. As such, it's both waterproof and durable enough to withstand the different elements of nature, including rain, snow, and heat. 
The solar-powered unit is also long-lasting, utilizing the polysilicon laminate to improve the conversion efficiency of light. In fact, its battery charges within no time at all, and once fully charged, it can work continuously for up to 2 days. 
On the contrary, when charged in full sunlight for 6 hours, its light stays on for 10 hours. All you have to do is adjust the rotatable solar panel based on where you're installing it for better charging.
But the best part of this address sign is that it comes with two lighting modes – warm white and white. You can easily select the desired mode using the warm/white switch when needed.
What Could've Been Better?
There's no doubt that the sign is easy to set up; you can customize it with the stickers provided by the manufacturer. But we found that the set of alphabetical stickers comprised limited characters. It only includes the letters N, S, E, and W, which isn't a significant issue, but we would have preferred more options.
Pros
ABS and aluminum alloy body

Energy-saving

42 LEDs

Easy installation

Quick and easy charging
Up next, we'll be reviewing this 2-sided address sign from Moonrays, a brand that's been dealing with solar outdoor lighting equipment since 1986. It saves you from the hassles of wiring for quick and easy set up wherever and whenever needed. But that's not all; there's more it has to offer, so read on.
Why Did We Like It?
In our opinion, the Moonrays 91919 Solar Address Sign is one of the most easy-to-install options on this list. After all, it eliminates the need for wiring, allowing you to set it up with ease anywhere desired. Even the number and letter stickers provided with the board are easy to paste.
You can arrange them to represent your house number and then stick them on the whiteboard. What's more, it's equipped with 2.5 lumen LEDs that illuminate in the dark. You just have to allow the solar panel to charge the AA battery under the sun during the day for the sign to automatically glow at night.
However, the stand out feature has to be its 2-sided board, which will display your house number from both sides. This will help visitors, couriers, and emergency services locate you from a distance with ease.
What Could've Been Better?
The only downside to this solar-powered address sign is that it doesn't come with a waterproof design. We noticed that the whiteboard fills up with water during the rainy season, which can be difficult to remove. It should include waterproof rubber or silicone gaskets to prevent water from entering.
Pros
Easy to set up

2-sided board

Sleek and elegant

Quality stickers are easy to paste
When it comes to quick and easy installation, Sunface doesn't fail to impress. This solar house number plaque from the brand features a resin frame and whiteboard that requires no maintenance or wiring. And you'll get to mount it on the wall or ground within 15 minutes with ease.
Sale
Why Did We Like It?
This solar-powered plaque from Sunface features a waterproof design, allowing it to withstand rain, snow, and hot weather conditions. So, you can rest assured of safe, long-term use without the hassles of maintenance. 
It comes with two solar panels to help it charge during the day with sunlight so that it automatically illuminates your house number throughout the entire night. Speaking of house numbers, the unit includes three sets of numbers ranging from 0 to 9. 
You can use digital templates to neatly paste the stickers as required to create your unique and customized address sign. Once that's done, it can be mounted on the wall or the ground within 15 minutes; there's no need for wiring. This will help drivers and emergency services locate your home with ease. 
What Could've Been Better?
A closer look at this plaque will confirm that it's worth the investment, and you can trust us on this. However, we do have a complaint related to its stickers. We noticed that after a few weeks of use, one of the numbers started peeling off, so we had to replace it with a new sticker. 
Pros
No wiring or maintenance

Can be mounted on the ground and wall

Waterproof design

Numbers are easy to read
Cons
Stickers may start peeling off
Let's now move on to this lighted house number sign from Forup, which is equipped with 45 pieces of LEDs inside. The lights will illuminate the door plate, featuring your unique house number through the night or when someone approaches your home, depending on the lighting mode selected.
Sale
Why Did We Like It?
Straight off the bat, we were impressed with the three lighting modes of this address sign. You can select the high-light mode for the lights to automatically light up at night and turn off when people walk away. 
On the contrary, the dim light mode automatically turns off the lights during the day, while at night, they stay dim but light brighter when motion is detected. They will remain dim after 30 seconds when people walk away, and if people are under the illumination range, the bright light will stay on.
Finally, the sensor mode will ensure ambient light flashing when it senses people coming closer at night. But that's not all; you'll be pleased to know that the sign complies with the IP44 waterproof standard so that your address can be displayed all-year-round.
What Could've Been Better?
There's nothing worth not liking about this unit, but we did come across a few minor drawbacks. First things first, during the initial days, the panel took more than 24 hours to fully charge. We also noticed that the lights weren't as bright as some of the other options out there. 
Pros
Three light modes

IP44 waterproof rating

Modern design

Easy to install

100% satisfaction guarantee
Cons
Charging issues

Low brightness
Perfect Life Ideas, a leading brand that deals with the manufacture of innovative outdoor and sports products, brings us this solar-powered address sign with dual-mounting options. It can be mounted on your wall or the ground of your yard using the sturdy ground stakes included in the package.
Why Did We Like It?
This sign from Perfect Life Ideas comes with three sets of numbers (0-9) and one set of alphabets (a-h). You can arrange each number or alphabet to create your unique house address and place the 5-digit combination on the board with ease.
What's more, the solar-powered unit comes with dual-mounting options for placement, further adding to your convenience. It can be set up in your yard using the included ground stakes, or you can simply mount it on the wall for the address to be clearly displayed day and night. 
Furthermore, it comes with a built-in photo sensor that automatically turns on its LED lights at dusk to illuminate the numbers at night. While at dawn, the lights turn off to conserve power and recharge the internal batteries when not in use.
What Could've Been Better?
The brand has done a commendable job designing this address sign, and we don't really have any significant complaints. However, we found that the instructions provided in the manual were difficult to understand. As such, users may find its installation and operation a bit challenging towards the beginning.
Pros
Dual-mounting option

Weather-resistant housing

No wiring required

Classy and elegant design

Displays address clearly
Cons
Instructions weren't easy to understand
As we're already headed towards the end of this list, it's time we introduced you to this sleek and elegant house number sign from AuBenlite. It adds a touch of sophistication to any outdoor space while allowing visitors and delivery agents to quickly find your address even at night.
Why Did We Like It?
The best part about this house number sign is that it includes 4-inch tall numbers, allowing your guests, delivery agents, or emergency services to see the address from a distance. That's not all; it comes with amorphous solar panels to charge the pre-installed NiMh battery even in low sunlight or moderately cloudy days. 
It also features a high-quality ABS plastic structure that can withstand the toughest situations. As such, the sign lights up at night throughout the year without fail. Even rain or snow won't be affecting its performance as long as it gets sunlight during the day.
There's no doubt that this house number light fixture is a reliable option worth the investment. This is backed by a 12-month 100% money-back guarantee, meaning you can request a refund if by any chance there's a problem with its performance. 
What Could've Been Better?
We didn't come across any problem while setting up this unit; in fact, it can be installed within 5 minutes. However, after installation, we noticed that the "auto" mode didn't function properly at times. Instead, we had to manually turn on the lights at night, but this a minor flaw that can be fixed.
Pros
Weatherproof design

Large numbers for visual clarity

Quick and easy installation

12-month 100% money-back guarantee

Amorphous solar panels
Cons
Issue with the "auto" mode
We'll now introduce you to this rust-resistant,100% solar-powered house number sign from Gama Sonic. After all, it's the world leader in solar lighting, with thousands of its solar lights installed worldwide. But before diving into the product's details, let's check out its features.
Why Did We Like It?
The Gama Sonic Solar Sign is built to last as it's constructed of cast-aluminum, which makes it capable of withstanding all weather conditions. Even its monocrystalline solar panels are protected by weather-resistant, tempered glass, ensuring both reliability and longevity. 
What's more, it makes the perfect addition to any outdoor space or replacement for any existing light fixture. All you have to do is use ground stakes to mount it in your yard. There's no electrical wiring, digging, or trenching required.
The solar panels charge the battery during the day to illuminate your house number from dusk to dawn. But what makes it stand out is the green lighting, which makes the sign and the numbers visible from a considerable distance. It's guaranteed to shine bright throughout the night as it comes with a runtime of 15 hours on full charge.
What Could've Been Better?
Although it's recommended that users mount the sign directly under the sun for the best results, we'd refrain you from doing so. This is because the rust-proof resin frame tends to get very hot due to the continuous exposure to sunlight. 
Pros
Green light illumination

Includes all equipment required for installation

Brightness of 25 lumens

Comes with a battery life of 15 hours

Weather-resistant and rust-proof construction
Cons
Tends to get hot under direct sunlight
Our list would remain incomplete without the inclusion of the Rottogoon house number plaque that utilizes the applied solar-powered technology to illuminate your way home. You can also switch between its two lighting modes to achieve the desired visual effect even in rain or foggy conditions.
Why Did We Like It?
This plaque uses a monocrystalline solar panel to charge its 2000mAh lithium-ion battery. In turn, it manages to illuminate 43 LEDs for more than 10 hours at night after 6 hours of full charge. 
You need not manually turn on the light every night as it comes with a smart control sensor that automatically controls its operation. However, you'll need to control the warm/white buttons to switch between the two lighting modes – warm white and cool white.
Now, these modes are really impressive; the warm light offers stronger light penetration for visual clarity during foggy or rainy conditions. While the cool white strongly highlights your home numbers in the dark. 
What's more, it's made of aluminum alloy and PVC whiteboard, which is more durable than any other material out there. It also features an IP65 waterproof rating, making it suitable for all-year use.
What Could've Been Better?
Coming to the drawbacks of this solar-powered plaque, we don't have any major complaints. However, we found that there was an issue with the smart control sensor as the lights didn't automatically turn off at dawn. But this was a temporary error.
Pros
Two lighting modes

IP65 waterproof rating

Long-lasting battery

Zero-risk buy
Cons
Faulty smart control sensor
Solar Address Signs and Plaques Buyer's Guide
By now, you've gone through our review-based list of the top 9 solar-powered address signs and plaques. So, were you able to decide on the unit to buy? There's no need to worry, even if you haven't.
We understand that choosing the best house number sign from a hand-picked list of excellent options is easier said than done. That's why we've come forward with this brief yet comprehensive guide, explaining the crucial factors that should be considered during the selection process. 
Here we'll highlight the points to help you make an informed investment. So, let's begin.
Size
The size of the plaque or address sign is the first factor that needs your attention. It should be large enough to hold up to a 5-digit house number that can be easily viewed from a distance. But make sure you don't opt for a bulky unit; instead, choose something more sleek and elegant to add a touch of sophistication to your outdoor space.
Installation
You obviously wouldn't want to spend hours setting up your address sign. That's why we'd recommend choosing a unit that comes with all the equipment required for a quick and convenient installation. 
Also, make sure it comes with sturdy ground stakes to provide a dual-mounting option. You'll be able to use the stakes to mount the sign in your yard. If not, you may always opt for a wall-mount placement.
Solar Panel & Battery Life
We'd recommend going for a sign or plaque that comes with amorphous or monocrystalline solar panels as they can charge batteries even in low sunlight. Apart from that, don't forget to check the battery included with the unit to ensure that it offers a longer runtime. It should light up the LED lights throughout the night, at least till dawn.
Smart Sensor Control
This is another crucial factor that will help determine your purchase. Make sure the solar-powered house number sign comes with a built-in smart sensor that will automatically turn on the lights at night and turn them off at dawn. This will not only save you from the hassles of manual operation but will also save energy.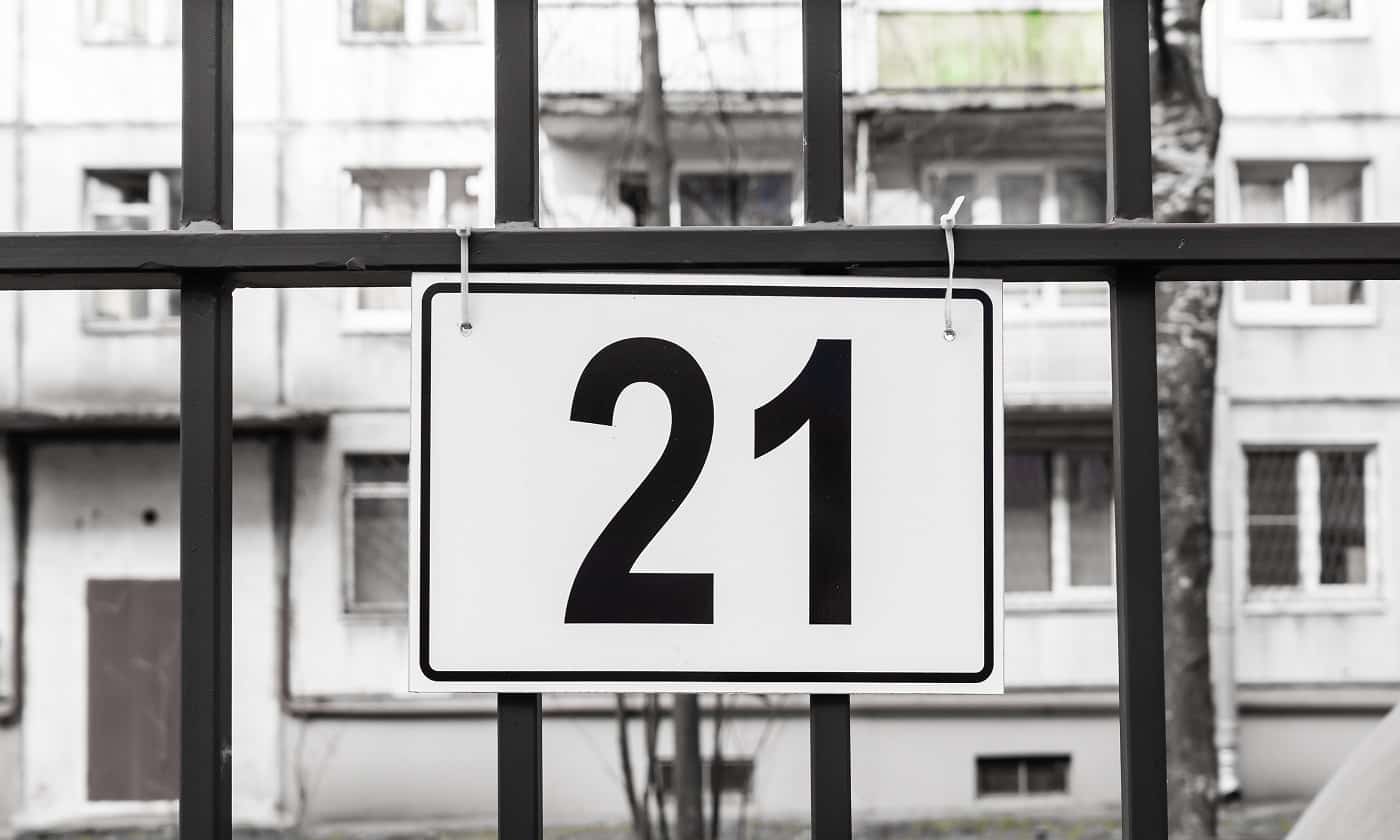 Verdict
Solar-powered address signs or plaques not only help people locate your home with ease, but they also serve as energy-efficient alternatives to door plates that light up using electricity. 
On that note, we come to the end of this informative and review-based guide. But before taking your leave, we'd like to highlight our favorites.
LeiDrail House Number Sign is our top-most recommendation because of its modern design and clear number marking. Sungath Lighted House Address Sign comes with two lighting modes (warm and cold white), while Moonrays 91919 Solar Address Sign ensures quick and easy installation.
That's all from us for now. We'll be back with more reviews and guides. Till then, you can reach out to us by leaving a comment down below.
Bye and take care!
Related Articles
13 Best Solar Atomic Watches Right Now
11 Best Rated Solar Powered Shed Light | Buyer's Guide
10 Brightest Solar Spot Lights
11 Best Solar Atomic Watches Right Now
11 Best Solar Battery Chargers & Maintainers
13 Best Solar Electric Fence Chargers
13 Best Solar Powered Solar Desk Lamp
13 Best Solar Powered Birdbath Fountain & Pump
11 Best Solar Powered Bluetooth Speakers
13 Best Solar Powered Motion Security Lights
7 Best Solar Powered Christmas Laser Lights
Why Are My Solar Lights Not Working? [Answers & Solutions]
13 Best Solar String Lights for Sustainable Designs
9 Best Solar Generators for Camping & Home Use
10 Best Solar Powered Shed Lights
13 Best Solar Pool Covers Reviews  
11 High Output Solar Spot Lights [Buyer's Guide]
13 Best Rated Solar-Powered Dusk to Dawn Lights