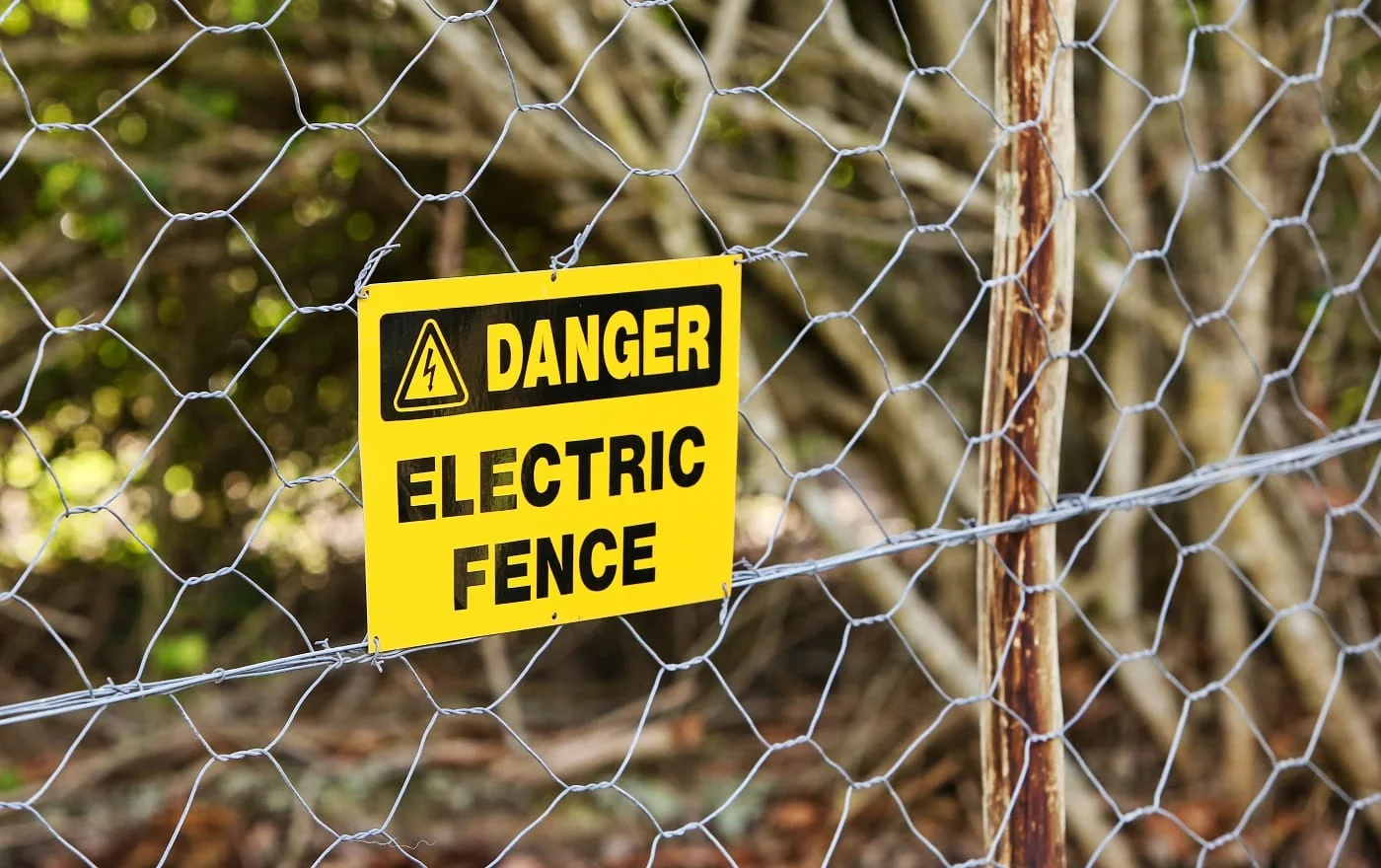 Taking care of your pets and livestock requires giving them the ideal food and shelter. But you must also make sure that they are always protected.
And an efficient solar electric fence charger will be the perfect means to that end. It will make sure any intruding animals are kept away and will also contain your livestock effectively. Besides, you are also relieved from paying higher for your energy bills.
However, choosing the right model which will fit your needs is of utmost importance. After all, there are hundreds of products available out there, and all of them won't offer the results that you desire. Don't worry, we have found the way out to this problem with this carefully curated list of the 13 best options to consider.
So, without any further ado, let's get started.
Best Solar Electric Fence Chargers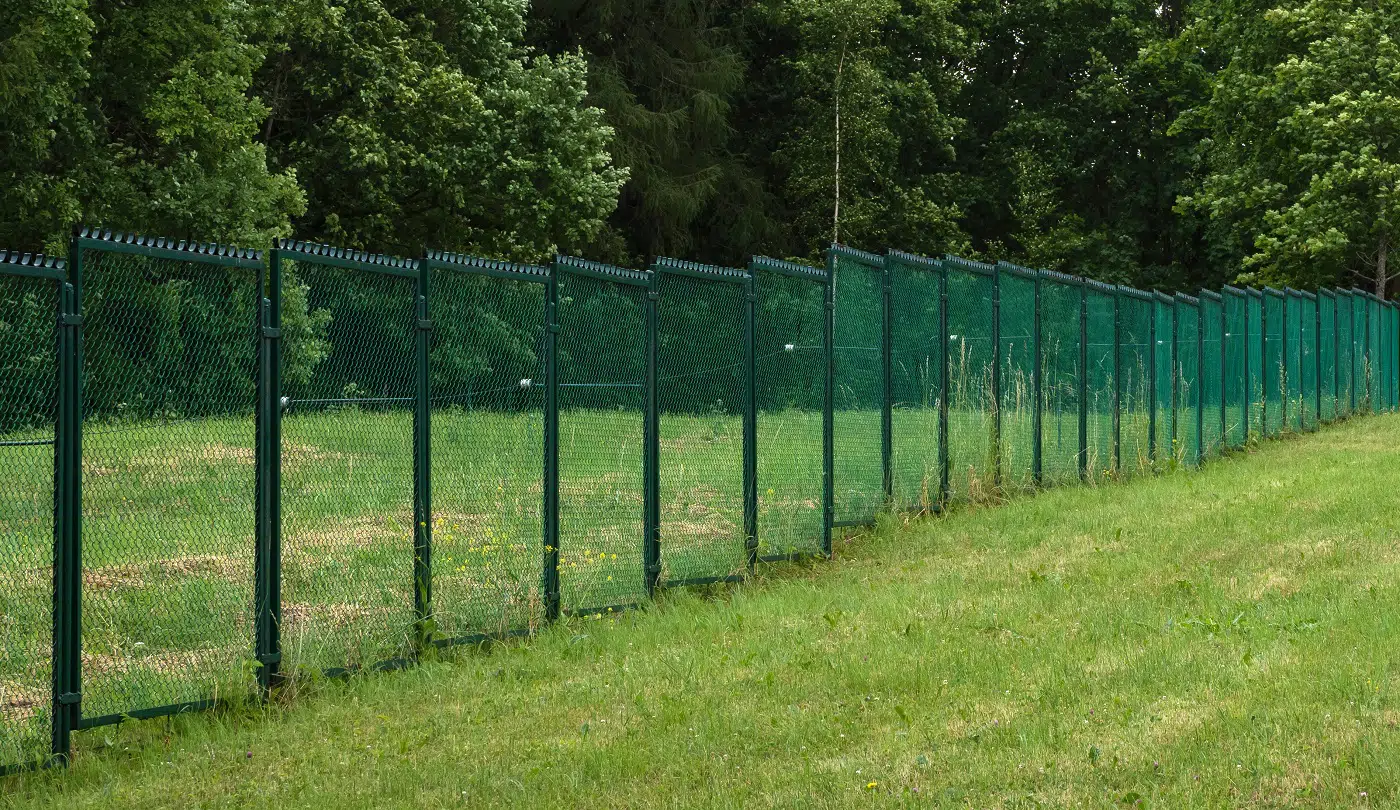 Zareba is quite well-known for its range of efficient fencing supplies, and this ESP5M-Z fence charger from the brand is no different. Coming with a number of advanced features to provide the ultimate protection to your property, this product lets you charge the fencing from anywhere.
Sale
Why Did We Like It?
We begin our discussion with the battery power of this fence charger, since it's the most significant feature in our opinion. You will be surprised to know that the charger can run up to 2 weeks without sunlight. Behind this impressive run time is a powerful rechargeable battery, which gives the energizer an output of 0.15 Joules.
Thanks to this highly efficient battery, the product will support livestock and animals such as pigs, goats, cattle, and horses. Also, note that this charger can energize up to 5 miles of fencing around your property.
Plus, this fence charger can be installed quite easily through the easy-grip and screw-on terminal knobs. These facilitate the connection between your ground-rods and live fence wire. All you have to do is connect the red terminal to the fence line and the green knob to the ground line. What's more, the charger comes with 360° rotation, which lets it rotate around the T-post to face the sun.
What Could've Been Better?
Although we have no complaints regarding the efficiency of the product, we felt it was not powerful enough for providing protection from larger animals. So, if you live in regions inhabited by larger animals such as bulls or bears, this may not be the ideal product for your needs.
Pros
Runs for up to 2 hours without sunlight

Supports different kinds of livestock

Can be installed easily

Charger can rotate 360° to face the sun
Cons
May not be suitable for protection from larger animals
Our next pick for you is this solar electric fence charger from Parmak, which is one of the most powerful products of its kind. This charger lets you power a fence system enclosing a small or medium-size pasture. It comes with quite a few notable features which are worth discussing, so let's move on to the next sections.
Why Did We Like It?
Right at the outset, we will talk about the exclusive built-in performance meter of this product since we found it to be the most significant feature. This meter lets you monitor the performance of the charger anytime, to ensure that it is working just the way you want. Note that the performance is measured by the status of electrification of the fence.
Moving on to its efficiency, the solar panel of this charger features an advanced design that gives it superior charging power. In fact, the battery capacity of this charger has been estimated to be 142 percent of a 6-Volt battery. Plus, this battery can power any fence for 21 days without sunlight, thanks to its long-lasting storage of electrical energy.
Additionally, this charger is made to power a 25-mile long fence, which makes it perfect for charging fences enclosing small to medium-sized pastures. As such, it has been praised by many buyers for its ability to effectively contain livestock and poultry. Besides, it can also keep out dogs, pigs, and horses from an area.
What Could've Been Better?
The only issue we had with this product was that the terminals were placed a bit awkwardly for how we installed our fence. However, as long as you have the fence rope kept at a safe distance from the metal case, it is not a problem.
Pros
Lets you monitor its performance any time

Panel designed to offer superior charging power

Battery can power charger for 21 days without sunlight

Effectively contains livestock and poultry
Cons
Positioning of terminals not ideal
If you want a fence charger that can be operated even in remote pastures or fields, this product will be a great choice. It is powered by a strong internal rechargeable battery and can support smaller animals such as chickens and rabbits. Also, it comes with a 1-year limited warranty which includes repairs for damage from lightning.
Why Did We Like It?
This fence charger is efficient enough to keep out almost all small wildlife such as racoons, skunks, possums, and foxes from fields, gardens and farms. Also, its low impedance technology helps decrease battery drain and shortages in weed.
Note that the charger has a pulsed output with a 1-second interval, which allows a pause to ensure the safety of the animals. It delivers a 0.04 output and a voltage of up to 8,000V. Thereby, it provides a safe and effective service in containing your farm animals or protecting your pastures.
Besides, this charger comes with a strong and durable case to protect the energizer across different weather conditions. To use this charger, make sure you let it sit under full sunlight for at least 3 days while it is switched off. After this period, the product is ready to use and install. Lastly, it is made entirely in the USA and is tested at Fi-Shock's manufacturing facility.
What Could've Been Better?
Although this product works wonderfully to keep farms and fields protected, the indicator light on the charger is too dim. As such, it is difficult to see it during full daylight and it may seem at first that the charger is not working.
Pros
Much lesser battery drain

Ensures safety of animals

Comes with strong and durable case

Made in the USA
Cons
Light of the indicator is too dim
Next in line is this one again from Parmak which offers more power that is needed to contain larger animals. It also prevents the prey from coming near the fence and is more powerful and durable than many other products available out there. You can even set it up quality easily in your fence or move it to a different side.
Sale
Why Did We Like It?
The most notable feature of this fence charger is its efficient power-saving ability. During the day time, the product utilizes the sun's energy for charging, and then the solar rechargeable battery powers the fencer in the evening. Note that the batter has a voltage of 12V and helps the device to deliver a powerful performance.
Another great advantage of this product is its large charging range, which can reach up to 30 miles. Plus, it has an open-circuit voltage of 11,000V and hence will be ideal if you need to cover a bigger area. As a result, you will have no difficulty in containing various animals such as horses, dogs, cattle, deer, and sheep within your fields and pastures.
Lastly, the product is made from completely waterproof and durable materials, which makes it perfect for outdoor usage. As such, there are also no chances of damage caused to the product due to changes in the weather.
What Could've Been Better?
We had no issues with the product as far as its efficiency was concerned, but the indicator on the battery didn't work properly. At times, we observed that the light was red even after being kept in the sun for 3 days, though the device was fully charged. However, this problem existed only initially after we bought the product.
Pros
Efficient power-saving ability

Ideal for covering bigger areas

Is safe for outdoor usage

Can withstand change in weather conditions
Cons
Indicator on battery may not work properly
Gallager is well-known for manufacturing some of the best products for animal management. And this product from the brand is another great fence-charging solution for remote areas with unreliable main power access. It is loaded with superior-grade features to ensure that consumers derive the maximum utility out of the charger.
Why Did We Like It?
Firstly, this charger can power both up to 3-mile single wire fence perimeter and 0.5 mile of multi-line perimeter fence equally well. Thus, it can cover as much as 5-15 acres of land, which makes it ideal for protecting crop fields of moderate size.
Next, we found the fence charger to be an extremely sturdy unit that is perfectly portable and easy to install. Note that it comes with 360° mounting capability, which makes handling the product all the more convenient. Plus, it has a powerful built-in solar panel and a 6V battery and is also beneficial for rotational grazing, pet containment, and garden protection.
Besides, the product includes built-in lightning protection to ensure a durable performance and is even guarded by a full 3-year warranty. Lately, you get a tough water-resistant case that facilitates convenient storage of the fence charger.
What Could've Been Better?
This product is greatly effective for protecting smaller livestock and pastures of moderate size. However, it may not be suitable for larger animals, as they may be able to manage their way through the fence. So, if you have larger animals as pets or in your farm, it would be better to go for another product.
Pros
Can cover 5-15 acres of land

Useful for pet containment and garden protection

Offers great durability

Water resistant case for easy storage
Cons
Not suitable for larger animals
The next pick we have for you is this unique fence charger from Silver Streak, which delivers a performance better than many average models out there. It protects your pets, farm animals or garden plants with equal efficiency and is one of the best options you will ever come across.
Why Did We Like It?
First and foremost, let us tell you that this fence charger doesn't have a built-in battery and hence works with any 12V battery to offer hours of service. So, in case the battery is not working properly, the unit is not rendered non-functional, and all you have to do is get home a new one.
Another notable feature of this fence charger is that it comes with two packs of lightning fuses and a lightning diverter, which is provided for free. It drives the lightning directly to the ground for protecting your charger and electric fence from any damage.
Plus, the charger puts out 2 Joules of charge, which can power fencing spread over as much as 100 acres. Also, it is designed so as to suit any kind of wire, be it aluminum or suit steel, poly rope or poly wire. Besides, note that it is also perfect for mounting on t-posts and is easy to install and use since no special tools are required.
What Could've Been Better?
Although this product gives you the desired control and protection most of the time, it doesn't work well for bulls. They manage to get through the charged fencing most of the time. So, you will need a more powerful fence charger, if you are looking for a solution to contain bulls.
Pros
Works perfectly with any 12V battery

Is protected from damage due to lightning

Large coverage

Designed to suit any kind of wire
Cons
May not be ideal for bulls
This product from Patriot is a great model for backyard livestock owners and beginners in animal farming. It offers such people a superior-quality experience to ensure ultimate protection for animals in the space allotted to them. Note that it comes with a range of beneficial features and a 2-year warranty as well.
Why Did We Like It?
Consisting of an integrated battery and solar panel of 12 V and 7 Ah capacity, it makes for a great off-grid solution for your electric fencing. Also, the charger has a powering range of 1.2 miles and offers a Joule output of 0.15 at a voltage of 2,000 Ohms.
As such, this energy yield makes the fence excellent for guarding goats, dogs, horses, and several other farm animals. Plus, it acts as the perfect average-range animal containment and control solution.
Notably, the solar panel of the charger is made from monocrystalline material, which keeps the electric fencing alive for a longer period. This panel is also protected by aluminum to prevent any possible damage due to mishandling of the product.
That said, this fence charger is more portable than many average products out there, thanks to its lightweight and sleek design. Hence, installing the unit is completely hassle-free and you can also mount it on either wood posts or T-posts as is suitable for the region.
What Could've Been Better?
Though the product is powerful enough to contain animals in areas of small to moderate size, it is not ideal for larger areas. The range being not more than 1.2 miles, it is insufficient for charging fences guarding ranches or large farms.
Pros
Great off-grid solution for electric fencing

Provides efficient average-range protection

Offers a durable performance

Perfectly portable
Cons
Note suitable for large areas
Next, we've picked for you another powerful energizer from Zareba, the ESP10M-Z, which is best for containing short-haired animals. This USA-made product can also be used in powering fences in remote pastures and comes with a 1-year limited warranty.
Sale
Why Did We Like It?
What we liked the most about this product was its amazing range, which makes it perfect for most farm animals such as cattle, horses, goats, and bulls. The 10 miles range is accompanied by 0.15 joules of electric current that is designed to contain short-haired animals within the fence system.
Moving on to the convenience of operation, this charger has a Fence Ok light, which helps you to monitor the fence status. When the fence is charged with energy, the light is active and there is also an on/off switch on the bottom of the charger.
Besides, the ESP10M-Z comes with a slotted mounting bracket at the back, which can be used to mount the charger on T-posts, round posts, and Y-posts. And if you wish to mount it on any flat surface or wall, you just have to fix a hanging screw there.
What Could've Been Better?
If you order the product online, at times the product may not come with the wires and alligator clips for installation. So, check the package carefully when it arrives and report to the manufacturer if you are facing a similar issue. Then you might get the extra parts delivered.
Pros
Range perfect for large fields and pastures

Lets you monitor the fence status easily

Easy to mount on most posts and surfaces

0.15 joules output helps contain short-haired animals
Cons
May not always contain the clips and wires for installation
If you are in search of a cost-effective solar electric fence charger which suits smaller properties, this model from Patriot will be an ideal option. This product is made in New Zealand and comes with a 1 year full replacement warranty.
Why Did We Like It?
With this unit, you get a no-load voltage of 5000 Ohms as well as 500 ohm load voltage. As such, it will prove to be highly effective in keeping away animals that may damage your property. Plus, this unit gives out an electric current of 0.30 Joules, which is more than many standard models that are currently available.
Further, this model is mainly black in color but also features bright green elements that help you to see it clearly whenever you need to handle it. And this energizer can be applied for various types of fences such as single-wire or netted ones.
Plus, it works with intermittent pulses, which aid in delivering effective results. And lastly, the unit is a lot more simpler to use than other models. So, even if you have little experience with such devices, installing the device won't be a problem.
What Could've Been Better?
This product is effective in keeping away most smaller animals from smaller properties, but it might not be suitable for containing chickens. They may not react to the pulses and may walk up and crawl over the fencing. So, if you are looking to purchase a fence charger to contain chickens, it will be better to go for another product.
Pros
Keeps away animals from smaller properties

Can be applied for various types of fences

Simple to use and install

Bright green elements make it easy to spot
Cons
Not suitable for containing chickens
The next product in line is this advanced fence energizer from Solar IntelliShock which reduces the demand for energy when the voltage of the fence is high. Hence, its battery remains charged through the autumn and winter days when the sunlight is less intense Ultimately, it makes sure your fields and pastures are protected against predators such as bears, foxes, and coyotes.
Why Did We Like It?
We liked how the angle of the solar panel of this fence charger could be adjusted easily for ensuring that the unit operates in the right way. Notably, positioning the energizer so that the panel faces the south allows it to receive the maximum sunlight even during the low-light days of winter.
Further, this machine has the ability to power 3-5 rolls of electric netting based on the vegetation and soil conditions of a land area. And it can even power 1 mile of 3 strand cattle fence and ½ mile of 5-7 strands of sheep fence.
Additionally, this product comes with both a lead-acid battery of massive capacity and a 110V adaptor port. Thus, it can be operated both by the battery using the energy obtained from the solar panel and by plugging the device onto a 110V power source.
Plus, the charger is made from durable UV-treated polycarbonate material, which ensures a longer lifespan and the battery also lasts for up to 4 years.
What Could've Been Better?
Although there are no major issues with the performance of this product, it might not charge with the maximum power in case there is no sunlight. Also, the 2-year warranty that comes with this charger may not be equally effective for repairing all kinds of faults or replacing the unit.
Pros
Allows adjustment of solar panel position to ensure maximum sunlight

Can be operated both by battery and electric power

UV-treated polycarbonate material increases its lifespan

Cn power 3-5 rolls of electric netting
Cons
Poor charging when there is no sunlight
Another great product is this S22 fence charger from Gallagher, which delivers a reliable and consistent fence performance. Its convenient design makes it perfectly portable and quite easy to install. Also, you can use this charger for remote locations as well as for permanent electric fencing on small farms.
Why Did We Like It?
The most notable feature of this product is its long-lasting battery, which slows down the pulse rate at night when your livestock are less active. It also helps in reducing power during extended low sunlight conditions and thereby saves substantial battery power.
Moving on to its mounting capability, the charger can be placed on the ground or can also be mounted on a steel post. This feature makes it suitable for portable as well as permanent electric fencing.
Plus, you don't need to monitor the device at all after turning it on, as it would work for 3 weeks without sunlight. It will also power your fencing through the toughest of winters. Lastly, the charger comes with a non-rusting and weatherproof case which enables safe and convenient storage.
What Could've Been Better?
This product fares quite well in terms of its efficiency, but the 3-year warranty that comes with it may not be very useful always. Especially, in case of minor faults and repairs, you might not get the benefit of this warranty. So, in this regard, other products which offer a more reliable warranty service are better.
Pros
Has a power-saving battery

Suitable for both portable and permanent fencing

Works for 3 weeks without sunlight

Comes with a non-rusting and weather proof case
Cons
3-year warranty not so effective
The next pick that we have for you is this superior-quality product from Pet & Livestock HQ. It can be set up very fast compared to metal chargers with old-designs and doesn't require any complicated installation manual. With this product, you can be assured about the safety of your animals while also saving money.
Why Did We Like It?
Firstly, this charger delivers a highly efficient performance, thanks to its 2.3 W silicon solar panel that charges very fast even in low light. Besides, it offers high capacity storage which supplies energy for up to 10 days for the remote area with no power source. As such, the product provides perfect protection from predators and also enables efficient containment of most of your farm animals.
Further, this product has a heavy-duty enclosure made from polycarbonate which protects it from corrosion, bad weather, or rust. And it is also lightweight and hence very portable, so that you can carry it anywhere you need fast electric fence coverage. Besides, setting it up is very simple as you just have to connect the solar energizer to your polywire and check the easy-to-read panel.
Finally, this product generates short pulses which are sufficient to stop animals from fiddling with the fence. Hence it helps you to maximize your crop production and pastures safely while also cutting the feed costs.
What Could've Been Better?
The only issue we found about this product was that it couldn't contain chickens effectively. They managed to crawl and cross over to the other side most of the time. So, if you have quite a few chickens in the farm, then this model might not be the ideal one for you.
Pros
Solar panel charges very fast even in low light

Provides perfect protection from predators

Lightweight and portable

Its short pulses are safe for all animals
Cons
Not suitable for containing chickens
The Zareba ESP30M-Z is regarded as one of the most powerful fence chargers out there. You can use this low impedance charger to power fencing in the remotest locations. Note that it can be used to contain a wide range of wildlife and livestock. These animals include sheeps, goats, deer, horses, wolves, cattle, and many more.
Why Did We Like It?
The feature which we found to be the most significant about this charger is that it is powered by two 6-volt batteries. As such, it charges up your fencing much more effectively and also gives you a powerback up that can run the charger for up to 2 weeks without sunlight. Plus, powered with a low impedance technology, this product ensures that there is lesser battery drain with each use.
Added to this, you get a coverage of 30 miles, which is perfect for charging up fencing that spread over large areas. Thus, you can comfortably use it for protecting large pastures, farms, fields from many types of intruding animals. Also, it will be an ideal option for an area with dense vegetation, though the range would reduce slightly in that case.
Additionally, the product comes with a really beneficial 2-year warranty, which ensures that any slight damage or fault in your product is repaired or looked into.
What Could've Been Better?
Although we were more than satisfied with the performance of this product, sometimes we found that the winter-off-summer switch didn't work properly. What happened was that the product stopped between the three positions, which made us think that the unit was switched off though it was actually put on.
Pros
Ensures that there is lesser battery drain

Can run for 2 weeks without sunlight

Perfect for larger areas

Also suitable for areas with dense vegetation
Cons
Winter-off-summer switch may not work properly sometimes
Solar Chargers for Electric Fences Buyer's Guide
The ideal solar electric fence charger will be the one which can fulfill your needs as far as protecting and containing animals is concerned. As such, you need to consider some important factors before moving on to purchase one. In this section, we have compiled such essential points that you should keep in mind before choosing the right fence charger.
Range
This is one of the basic points that you need to take into account with respect to a solar fence charger. You should be sure about the length of the fencing as well as the area of the region on which the fence has been installed.
A fence charger with a small range will not be able to provide an electric barrier over a large area. As such, you will need a more powerful fence charger in that case. So, make sure you check the coverage of any product which you are considering.
Type of Charger
Note that you must also keep in mind the different types of fence chargers available in the market. As of now, there are three types of chargers, namely, low impedance chargers, output fence chargers, and solid-state fence charger.
Now, each of these types is suited for different needs of farm owners or gardeners. For instance, the continuous output chargers are ideal for dairy stalls or small spaces. Whereas, the solid-state fence chargers are beneficial for taming small to medium animals that have little or no fur. Finally, low impedance chargers are best for areas with heavy and dense weeds and vegetation.
Voltage Needs
Solar fence chargers are more effective than the other types because they transmit powerful yet safe electrical pulses on intruders or unwanted animals. Note that these pulses will vary with the product's voltage and the requirement depends on the type of animal you want to keep away.
While bigger animals such as predators, deer, and goats require about 4,000 to 5,000V, smaller animals can be contained with a lesser voltage also. And for tackling nuisance or pests such as foxes, rabbits, wolves, and wild dogs, a voltage of 1,000 to 2,000V is enough. The requirement is even lesser if you only have poultry or pets.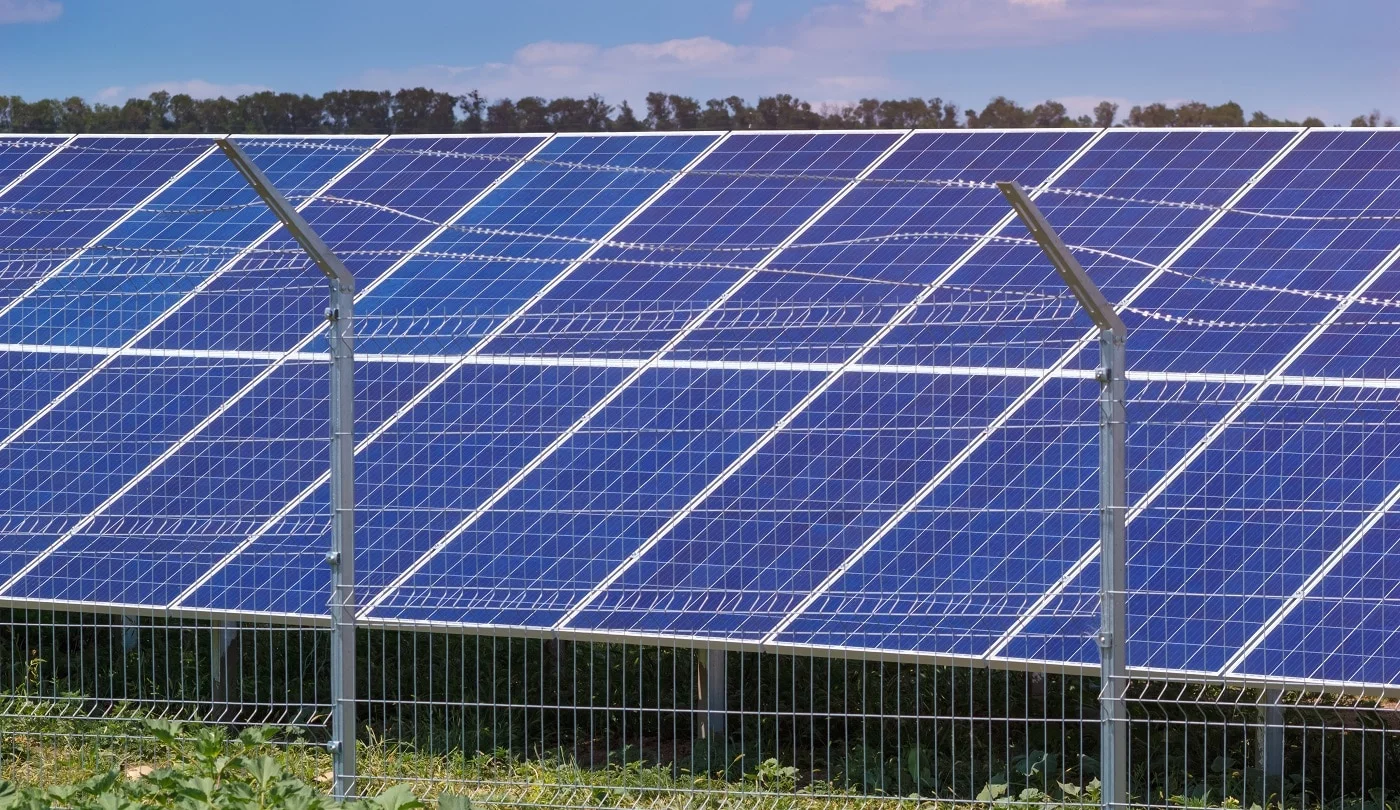 Verdict
With this, we come to the end of this guide and we hope you will find it easier to choose the best solar electric fence charger now.
But before we sign off, we would like to recap our favorites from the list. In case you have a small farm, and want an effective fence charger, which is also affordable.
However, the Parmak Magnum Solar-Pak 12 will be an ideal choice if you have a larger farm, as it provides sufficiently large coverage and also comes with an efficient power-saving ability.
Let us know whether you agree with our verdict in the comments section below. Bye for now!
Related Articles 
Best Fence For Noise Reduction
8 Best Fence For Dogs to Consider
11 Best Solar Atomic Watches Right Now
11 Best Solar Battery Chargers & Maintainers
13 Best Solar Powered Solar Desk Lamp
13 Best Solar Powered Birdbath Fountain & Pump
11 Best Solar Powered Bluetooth Speakers
10 Best Electric Fence for Chickens in 2022
13 Best Solar Powered Motion Security Lights
9 Best Solar Address Signs & Plaques
7 Best Solar Powered Christmas Laser Lights
Why Are My Solar Lights Not Working? [Answers & Solutions]
9 Best Solar Generators for Camping & Home Use
10 Best Solar Powered Shed Lights
11 High Output Solar Spot Lights [Buyer's Guide]
13 Best Rated Solar-Powered Dusk to Dawn Lights
23 Awesome Free Deer Stand Plans You Can Start Right Now
13 Best Gas Powered Post Drivers of 2022 Reviewed
37 Awesome and Cheap DIY Pallet Fence Ideas to Realize Swiftly