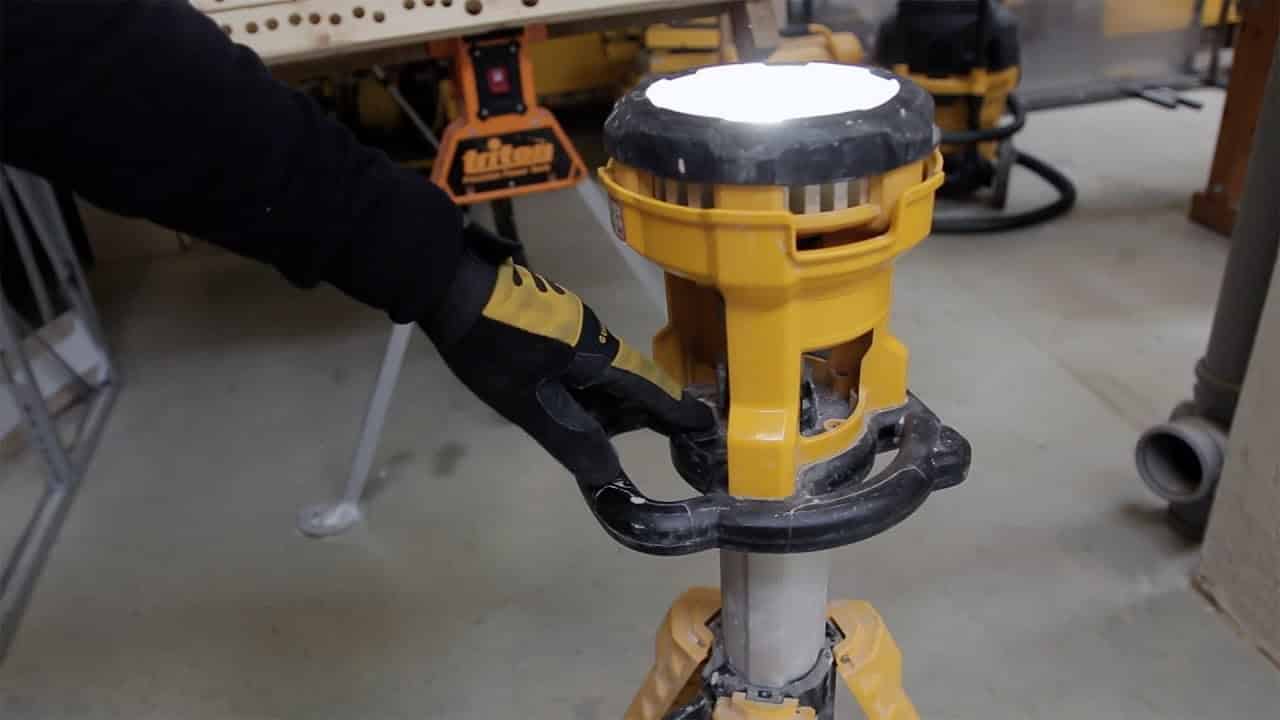 It's no secret that LED work lights are gradually displacing the traditional alternatives like halogen, metal halide, and fluorescent lights. 
The LED models last longer, shine brighter, and eliminate the chances of making unnecessary mistakes during work. 
And with the rapidly advancing technology, designs and sizes are getting innovative and affordable each day. Newer models are now being crafted for specific industries that come with smart applications to ease your workload. 
There is a hoard of options available in the market, and each of the LEDs come with a ton of features and specification. So, needless to say, this diversity does make it challenging to pick one that's apt for your needs. 
But, there's good news for you. In the following guide, we have reviewed 13 Best LED Work Lights of 2022 and broken down the different features to help you make an informed purchasing decision. 
So, let's begin without any further ado.
Best LED Work Lights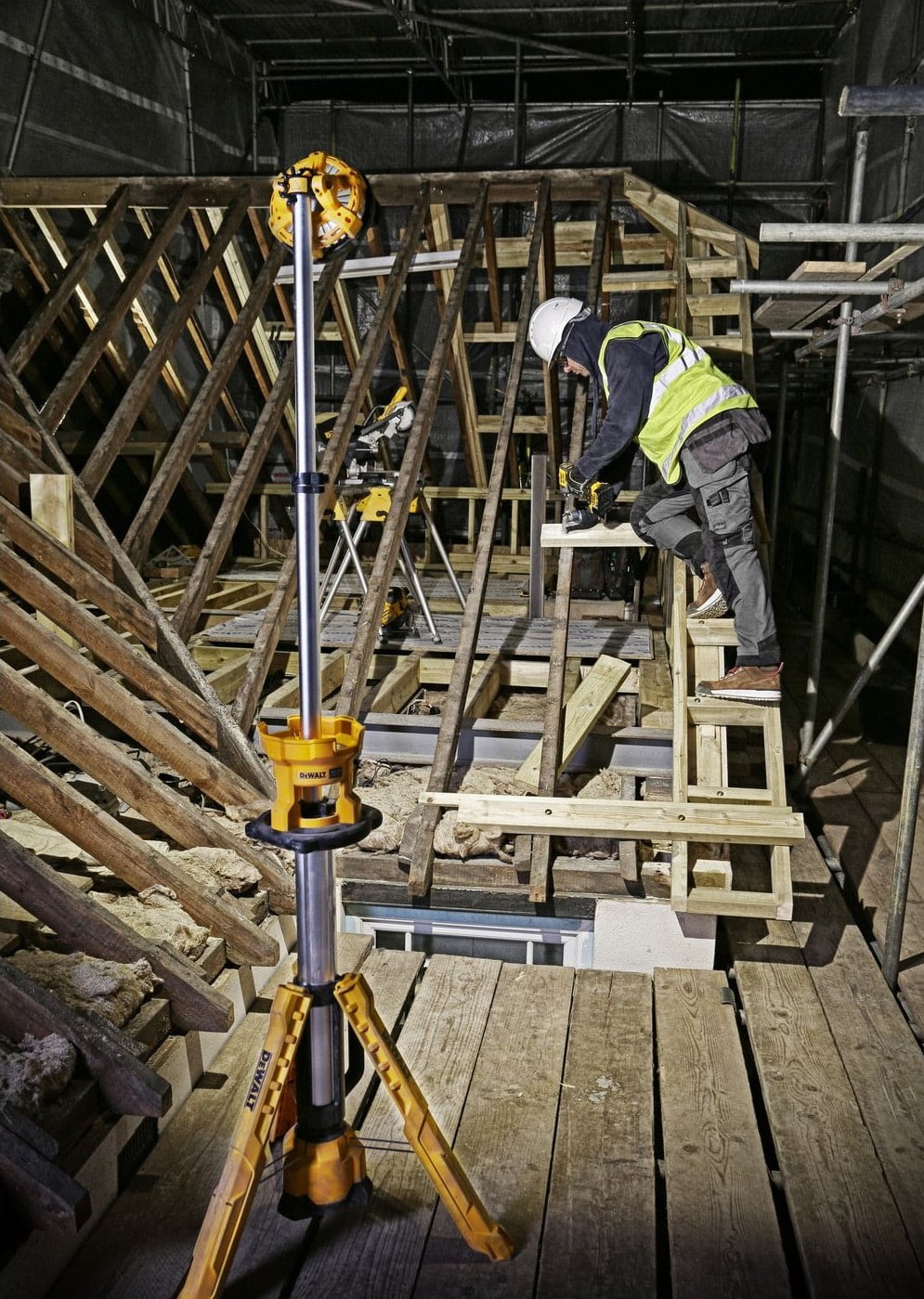 Let's start off the list with one of our favorite cordless illuminators. The FL12 LED cordless work light from Bosch is specially crafted for professionals who require a massive amount of hands-free lighting. For starters, it features 10 high-intensity bulbs that give out 330 lumens, with 200-degree articulation, which makes it a versatile option for everyday projects. 
Experience
Rooting for quality? The Bosch FL12 is one of the most cost-effective, durable models we have come across till now. Its user-friendly design features everything you might need to meet your work requirements.
Its robust stand, built-in magnets, and carabiner clip not only make it suitable as a handheld work light but a full-sized, base-mounted one as well. And, coming to its best features, one cannot help but notice the premium quality of the stand. It's not just a traditional tripod you generally expect in this price range. Instead, it's a foldable one that stands firm on any flat surface. Plus, the ¼ inch screw head also gives you the option of attaching it to a larger sized tripod as per your requirement.
We were also highly impressed by the battery life of this cordless led work light. With a 4.0Ah powered battery, it brightly lights all those hard-to-reach corners for 12 hours straight. Also, you can double that lifespan if you set it in the dim-mode function.
However, on a slightly inconvenient note, the light gets switched off automatically when the internal temperature becomes high. 
Pros
Versatile and compact product

Has 2 very powerful magnets

Can be powered by either 2.0 Ah or 4.0 Ah battery

Provides extremely bright luminescence
Cons
Auto-shutdown at high temperature

The kit does not include batteries
If you are after powerful illumination, the PowerSmith LED model is definitely worth a buy. This modern remake of the classic work lights is equipped with 4000 Lumen and 5000k bright white color spectrum. This feature helps it bring forth the natural color scheme of any object it falls on.
It also comes with a stand and an adjustable head that help you spread the light to the furthest corners of the room.
Experience
The POWERSMITH Dual HeadLight has been specifically designed to withstand the rigors of rough everyday usage. Its LEDs are sealed in tight waterproof coatings and die-cast aluminum housing, making the light ideal for your outdoor projects. Moreover, its impact-resistant glass covering comes with an IP65 rating that helps it stand firm against extreme weather conditions. 
PowerSmith also comes with the tag, "representative of daylights" and truly lives up to its reputation. Its super bright LEDs with 4,000 lumens, and a 5000K bright white color spectrum brightly illuminate your workspace for 50,000 hours straight without maintenance. 
Additionally, it features a Rapid Release Clamp so that you get to detach the lights from the tripod whenever required, for faster setup, breakdown, and easy storage. 
While we couldn't find any pitfall to this product, it's recommended that you don't look at it directly when in its shining in full power, as the dazzling bright lumens might hurt your eyes.
Pros
Dual heads work light that covers more area

Comes with an adjustable tripod

Has adjustable heads that tilt 30 degrees down and 90 degrees up

Has a 9ft long power cord
Cons
Not battery powered and needs to be plugged into a standard 120-volt outlet
This versatile, portable work light from Hallomal is ideal for DIYers, laborers, and campers alike who are always on the lookout for convenient and lightweight models. When it comes to discussing its user-friendliness, there are two aspects that deserve special mention.
Firstly, it's powerful enough to illuminate large outdoor spaces brilliantly. And, secondly, it features a lightweight design that makes it easier it easy for you to carry it anywhere you please. 
No products found.
Experience
Hallomal 15W spotlight takes very little out of your pockets and provides you with everything you need to work conveniently during the late hours of the night. It also features a rechargeable battery that lasts for a whopping 8 hours, giving you ample time to complete your projects.
Also, this portable, lightweight, model is able to hold its position in several angles, allowing you to complete your DIY works and other tasks without any errors. Additionally , it features a glass covering on the bulb that ensures the product doesn't melt during the welding sessions.
We also highly appreciate its flexible 360degree lighting system, which offers almost the same adjustability you get with larger tripod models. Plus, it has 2 Red and 2 Blue flashing LEDs that make it a handy survival kit for emergency situations. 
However, it's only drawback is that the model is prone to shattering. We tested its strength by dropping it from a considerable height, and while it survived the first blow, the second drop on the concrete shattered the glass completely. 

Pros
Has an emergency strobe feature

Extremely durable and waterproof

Is capable of charging 2 mobile devices

Features a 360degree lighting system
Cons
The glass might crack if you drop it
Do the fragile and hot burning halogens keep getting on your nerves? Simply opt for the Big Bright LED lights to introduce safety in the workplace while saving your electricity consumption in the process. 
Experience
When it comes to the user- friendliness and flexibility of work lights, it's hard to beat this impressive model from BigBright. While most of the work lights we reviewed were unidirectional, or in the case of two fixtures, pointed in just two directions, BigBright takes an entirely new approach to whole-area illumination. 
This night lamp resembling, 54-watt LED fixture provides 360-degree coverage, and even lighting. This eliminates the ordeal of constantly moving it around to light specific areas you are working in. Its 6000 lumens LEDs shine brightly to flood your workshop, garage, or outdoor construction sites with a no-eye-strain diffuse working light.
The BigBright Leds can be a great choice for your outdoor projects as well. It is made up of water- resistant materials that shrug off minor splashes and has reportedly survived extreme weather conditions all around the globe. 
The only issue is that the switch is not that durable and tends to become a bit finicky on rough use. We hope the manufacturer will look into that aspect and improve their future models. 

Pros
Provides 360 degree illumination

Features a water-resistant built

Almost daylight-like brightness without any shadows

Has a lightweight design, user-friendly, portable design

Has carrying straps for easy transportation
Cons
The switch system is not durable
Our next recommendation is from the globally renowned brand Neiko. The manufacturer is known for crafting versatile, user-friendly lights and has consistently scored high marks in all our durability tests. Also, if you are on the lookout for a reasonably priced product that provides excellent illumination, this can be a great option to consider.
Sale
Experience
Speaking of bright illumination, this little guy surprised us with its innovative COB technology. This cutting-edge technology increases the lumen output every square inch, providing dazzling brightness all around and also lets you save 85% on your electricity bills.
The lights feature 3 different modes of brightness (High mode, Medium mode, Low mode) that you can select as per your work requirements. If set in the Low mode, the battery runs for almost 12 hours, thereby giving you more time to stay focused on your project at hand. 
As expected from Neiko, this model features an ergonomic, user-friendly design and we were quite impressed with its highly superior build.  It is embodied with impact-resistant aluminum housing and industrial-grade polycarbonate lens that provide protection to the LED unit. 
The only negative side of the battery is that it's not removable like the other models. But, with the overcharge protection and a low battery indicator system, it didn't leave much room for us to complain. 
Pros
Lightweight and portable work light

Features energy-efficient COB technology

Has 3 brightness modes (700, 400, 250 lumens)

Highly convenient rubber handle
Cons
Features a built-in battery that cannot be removed
The best thing about this product is that apart from featuring a durable build, the manufacturer also had eco-friendliness in mind while constructing the model. The Snap-On work light ticks all the favorable LED improvement boxes, like lower power consumption, lower maintenance, and longer lifespan. 
Experience
This Snap-on LED work light is a budget-friendly, low consumption model made of 46 integrated LED bulbs and comes with a promising guarantee; they never need any replacement!
As per our scrutiny, this model truly stands out in terms of convenience. First and foremost, the lights do not radiate heat like its incandescent or halogen counterparts and remain cool to touch even after prolonged hours of use. It allows you to use the light source for intricate repairing tasks without worrying about the risk of burning your skin in any way. 
You will be happy to know that these incredible bulbs can be paired with additional Snap-on work lights as well. Just connect a group of Snap-on lights together, and instantly you will have the ultimate lighting solution for your photography, videography, automotive repairs, sports, and other such ventures.
Also, to test whether it is truly shatterproof as it claims to be, we dropped it from a height of about 10 feet and it still worked perfectly fine. We observed that it is basically the durable casing and the central placement of the light bulbs that make the product practically unbreakable. 
However, even though the casing is quite durable, it's not entirely waterproof. So, we would recommend you to use it in dry locations to avoid the risk of accidental short circuits. 
Pros
Features a lightweight and durable design

Doesn't become excessively hot

Features break -proof  durable casing

Can be paired with additional Snap-on lights

Has adjustable knobs for easy tilting
Cons
Do not feature a waterproof casing
Milwaukee is another reputed manufacturer who always strives to bring you exceptionally bright work lights that you can also trust in terms of portability and durability. This model is 20% brighter than the traditional halogens and projects a wide, light beam that you can direct at any angle you want- thanks to its 240-degree rotating head.
Experience
If you don't mind going a little beyond your budget for a premium model, simply opt for the Milwaukee Trueview LED. This versatile model with 3000 lumens of high definition lights is ideal for DIYers who prefer powerful illumination to work throughout the night.
The product comes equipped with a flexible 240 degree rotating head which allows you to tilt the light in pretty much any direction you want to. Plus, the three-keyhole-system gives you the option of setting it up in any orientation you like.
Another noteworthy feature of this unit is its durable roll cage design. The impact-resistant lens and bezel have reportedly survived extremely rough working conditions. 
Cutting a long story short, it can be said that the product has everything in store to offer you the perfect blend of durability, versatility, and functionality. 
Pros
High- Definition floor light with 3000- lumen power

Adjustable 3 output modes for optimal brightness

240 degree rotating head with positive stops

Comes with integrated keyholes
TheTacklife 5000LM 50W Work Light is another top class, reliable brand that offers a dynamic rendition of the classic halogen models. It comes with some noteworthy upgrades and improvisations and a ton of awesome features that make it stand out from the rest of its competitors.
No products found.
Experience
To begin with, Tacklife boasts of having a lifespan of 30,000 hours or even more! Upon further scrutiny, we figured a part of this confidence comes from its advanced charging cable, which is capable of withstanding sudden instabilities and fluctuations in voltage.  
On top of that, as per the US department of energy, you will also be saving almost 80% of your electricity consumption with this intelligent model. This is because it features 100 new generation LED lights (which is almost equivalent to 400w halogen bulbs), which absorb a lot less amount of electricity than their halogen counterparts.
This brings us to another impressive feature of this model- its brilliant heat dissipation system. The aluminum case and the cross design construction style help it dissipate heat uniformly, thereby ensuring the longevity of the product.
Despite its small size, Tacklife comes with all the essential features that professionals look for in their work lights. It provides you with all-angle-shine with its 270-degree rotation system, 120-degree beam angle,  adjustable knobs on the frame, and 360-degree rotation on the axis. Also, it is adorned with a high-quality aluminum stand and foaming handle for delivering maximum comfort of grip. 
Pros
Stays cool even after prolonged hours of use

Flexible lamp head turns 270 degrees and rotates 360 degrees

Features durable tempered glass panel

Configured with high-quality lamp beads

Build with IP 65 waterproof standard
We were quite impressed with this battery-powered product from Coquimbo. The common draw of LED work lights is that, most of them are cable powered, which makes it difficult for you to carry them around. 
 But this handy little device completely eliminates the necessity of using long extension cords and power cables, allowing you to set the light wherever you need. 
Experience
We were quite pleased to have some hands-on experience with this compact, handheld model. What initially caught our attention was its anti-sweat, anti-slip rubber grip that lets you focus on your ongoing projects for several hours without straining your hands.
The Coquimbo Rechargeable Work Light does set the bar high quite high for the other models  with its 5 different lighting modes and magnetic base. The multiple lighting modes range from very bright to relatively dim, to an emergency red strobe, making it an ideal companion for your outdoor projects. 
Thanks to its foldable design, and 360 degree rotation flexibility, the light is capable of providing multi-angle illumination. This makes it a perfect light source for car repairs, camping, hiking, power outages, and emergencies.
Also, we would especially like to mention that it comes with a built-in 18650 rechargeable battery that allows you to use the light for prolonged working hours. However, a few customers pointed out a minor inconvenience, that the battery tends to hold less charge in every cycle, after a few months of usage.
Pros
Lightweight and rechargeable worklight

Features a foldable design

Has a soft-touch finish and anti-slip handles

Can be rotated up to 360 degrees
Cons
Holds less charge in every cycle after a few months of usage
Caterpillar is one of those leading brands that manufacture high-quality, portable work lights that offer superb brightness. We were quite impressed with the innovative COB technology that allows this handheld flood beam to deliver significantly improved lumen output without using too much energy.
Sale
Experience
The CT1000 amazed us with its latest COB (Chip On Board) tech. Despite being small in size, the 175 lumens of COB LED produced an unbelievable amount of illumination, that too, without using up too much energy. 
We also appreciate its heavy-duty ABS thermoplastic body that comes with an impact-resistant  warranty and is also capable of withstanding extreme weather conditions. The kit also features 3 AAA batteries that provide up to 7 hours of continuous runtime.
Thanks to its magnetic base, you get the opportunity of firmly attaching the product to a metal surface while keeping your hands free while you work. This makes the light ideal for fixing leaking sinks, or repairing delicate fuses and such other intricate tasks.
Overall, this product features top-quality lighting, coupled with leading-edge technology that meet the highest professional standards. Also, as a bonus, it's incredibly cheap!
However, the only thing that kept us from giving a five star rating was the fact that its batteries tend to get overheated very quickly.
Pros
Extremely bright light at an affordable price

Features a lightweight build

Features newly upgraded COB technology

Has a magnetic base for ease of use
Cons
Cannot stand on its own

Batteries tend to get overheated
Gunning for a premium LED stand light that you can use for both indoor and outdoor projects? Then let us tell you that very few options are as versatile and refined as the MeFard Led Tripod Work Light. 
Also, this professional lighting solution comes with multifunctional applications, making it an ideal illuminator for job sites.
Experience
Whenever you have late-night projects in hand, it's best to stay prepared with the MeFard LED lights. In case you need a bright light for a big area, but do not want to limit yourself to floor level lighting, this 100W LED with 360 degree can be your best companion. Also, the diffused 12000-lumen output is ideal for painting tasks, as it perfectly eliminates hotspots that restrict you from seeing the original color of objects. 
Its Omni- directional functionality makes it an ideal choice for all those who hate changing the light position every 5 minutes for illuminating different areas of the workspace. 
Adding to your convenience, this model also gives you a variety of mounting options. Firstly, it includes an O- hook and a safety rope so that you get to suspend the light in any position, or at any angle you want. 
Moreover, it also features a tripod stand so that you can also use it for outdoor tasks whenever you need. We were also really impressed with the 3 pcs rubber footpads at the base, which provide the light with stability on smooth surfaces.
You will be happy to know that this premium model also comes equipped with an IP 64 weather proof coating. This enables it to keep shining brightly even during the days of heavy rainfall. It also comes with a stainless steel cage for protecting the LEDs from breakage
The only thing is, the model costs a few more dollars than its competitors. But, we would say it's definitely worth the money for buyers who want to invest once and enjoy life long service.
Pros
Has 3pcs rubber footpad for stability

Features O hook and stainless steel rope

Includes a 15ft plug cable

Produces 12000-lumen illumination

Has 360-degrees lighting angle
Cons
The lights are a little expensive
The Torchstar Portable LED Work Light is a great option for those looking for a compact, affordable, and durable light source to keep their workspace brightened. The product comes equipped with powerful COB LED chips and a 120-degree wide beam angle that ensure you get bright illumination in every dark corner of the room. 
Experience
This portable, high-brightness flood light covers an illumination distance of about 16ft,  making it an ideal choice for commercial and industrial use. The good news is, the product is aptly designed to fit in your palm. Besides that, it also includes a strong magnetic base so that you can secure it in metal surfaces and go completely hands-free.
And coming to its durability, the light is armed with a groundbreaking LED chip that boasts of a 1000,000 hrs lifespan. That is even 3 times more than what the premium models in the market deliver! 
Furthermore, it's a battery-powered model that saves you from worrying about power supplies and tripping on loose cables. You can focus it on the particular area of the workspace for more accuracy of task, and it will provide 12 hours of stable illumination in just 3 AAA batteries.  
The Torchstar also serves as a reliable and portable pathfinder of your hiking, fishing, and backpacking trips by helping you figure out everything within 16 feet of your surroundings.
But we would like to point out that the kit doesn't include batteries and you will need to buy it separately. Also, we hope the manufacturer will improve its switch mechanism as some users reported it becomes a bit loose after a few months of use.
Pros
Covers an extensive lighting distance

Comes with self-standing magnetic base

The LEDs has a lifespan of 100,000 hours

Comes with 120 degree beam angle &180 degree folding angle
Cons
Does not include batteries

The switch does not function properly
We have saved the last slot in our list of best LED work lights for this impressive model from ATD tools. This corded work light comes with high ratings of water/ dust resistant capabilities that keep it functional and damage-free even after months of outdoor use. 
Sale
Experience
To begin with, this product offers unparalleled illumination. The ultra-bright 35W LEDs, powered by upgraded COB technology,  quickly illuminates the dimly lit workspaces. Also, with this model, you can finally say goodbye to those frequent eye-checkup sessions with your optometrist. The COB chips deliver diffused illumination, making it quite safe for your eyes.
Also, this stunning model has got everything in-store to offer your years of functionality. Its heavy-duty industrial design tripod is coated with aluminum housing, which protects the metal from corrosion. Plus, its 16-foot power cord is also water resistant and capable of withstanding extreme temperatures, making it a convenient accessory for both indoor as well as outdoor tasks.
Additionally, it comes with a flexible light head that promotes easier adjustment to any angle of your requirement. If you want, you can also rotate it up to 160 degrees horizontally on the base. 
Overall, there's very little to complain about this model except for the fact that the bulbs tend to get extremely hot after a few hours. So it's advisable to maintain a safe distance from them after prolonged usage. 
Pros
Comes with high water/dust resistance ratings

Features a heavy duty aluminum housing design

Comes with a 16ft power cord

Equipped with an adjustable light head
Cons
Bulbs become hot after prolonged use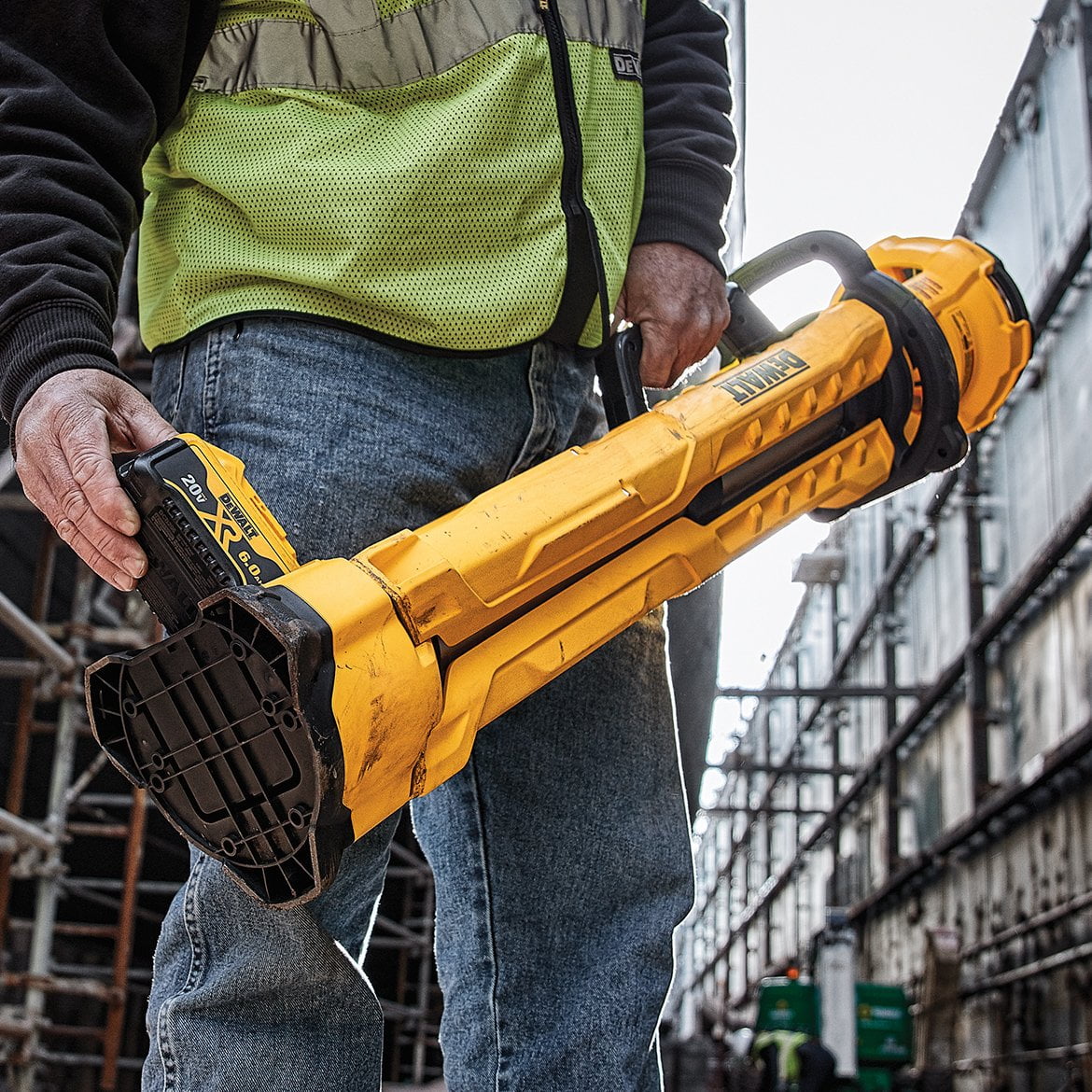 LED Work Lights Buyer Guide
LED work lights help you notice and fix those loose ends, and win your client's heart with flawless workmanship. Based on your requirements, you can put these automotive to multiple uses. However, buying an LED work light that offers the right amount of brightness and efficiency is much easier said than done. 
Most of us fail to determine the features that make an ideal LED work light and end up buying mediocre models that last only a few months. To avoid such mishaps and pick a durable one that matches all your work requirements, it will be essential to consider the following aspects:
Purpose of use
First and foremost, ask yourself, "Where exactly do I intend to use my work light?" . Think about the tasks you generally engage in and consider the size of the area you want to illuminate with your LED work light. 
Determining the purpose of use will be fundamental to selecting the one that's apt for you. If you mostly work with vehicles and need an LED for lighting the underneath of your cars, you won't need one that comes with a stand, but look for one with a magnetic base.
However, in case you are looking for a work light mostly to serve outdoor fixing tasks, you will probably need one with a tripod. 
Brightness and Adjustability 
It's best to look for LED work lights that have adjustable lumen output settings. And conveniently, most of the new generation LED work lights come with a wide variety of brightness settings- ranging from 2000 lumen to 10,000 lumens. 
Lumen is the unit that measures the intensity of brightness generated by a light. Thus, the higher your lumen value, the brighter your lights will be. 
Also, nowadays, some of the LEDs come equipped with a new cutting edge COB (Chips On Board) technology. In this case, a huge number of LED chips are jam-packed on a single lightning module that helps it generate a tremendous amount of light and thus, in turn, offer brighter illumination. 
Ease of use
It becomes essential to look for a work light that allows you to go completely hands-free. There are a whole bunch of LED work lights with a magnetic stand and swivel hooks that offer 360 degree movement. 
While the magnetic base can cling to different metal surfaces, the swivel hook comes handy for fixing the lights in any overhead position. 
Furthermore, the swivel head also lets you move the light in different directions, so that you get an enhanced view of the object you are working on. 
In case of battery-powered lights, you must also keep a tab on the kind of pivoting stand it comes with. The right accessory will allow you to mount the light at different heights, thereby letting you illuminate a larger area.
Water-resistant and Dust-proof
You must also consider the environment in which you are going to use the lights.  Dust and water are the most common elements that damage the electrical equipment during outdoor use. So, if you are going to use them mostly for emergency outdoor purposes like tire fixing, hiking, or camping, look for the ones that are water-resistant and dustproof. 
To get hold of the best quality, you should look for the 'Ingress Protection Rating' of the lights, commonly known as IP ratings.
For example, a work light with an IP67 rating not only comes with complete dust and waterproof materials, but can also survive when submerged under 3.3 feet of water for more than 30 minutes. Whereas if your light comes with an IP65 rating, it will be protected from dust and be able to withstand low water pressure, like spray from a nozzle.
There's bound to be certain exceptions to the rules of thumb we have discussed till now. But once you evaluate each of these aspects, you will soon end up with an LED work light that meets all your expectations.
Final Thoughts
We hope this detailed list of reviews and guidelines will help you select a high-functioning and durable LED work light. Picking the best one surely does become challenging with such innumerable options available in the market. 
However, you need not worry any longer! Simply go through this guide, while judging the workload ahead of you, and the essential features you might need. Surely, it will help you choose the one best suited for your purpose.
We will be coming up with more such updates pretty soon. Till then, take care, and do not forget to tell us about your experience in the comments section.
Good Luck!
Related Articles
13 Best Solar String Lights for Sustainable Designs | Buyer's Guide
14 Best Christmas Tree Lights to Consider This Year
Learn How to Store Icicle Lights After Christmas
13 Brightest Light Bulbs For Garage 
13 Best Outdoor Motion Sensor Lights Today | Buyer's Guide
10 Brightest Solar Spot Lights for a Shiny Yard