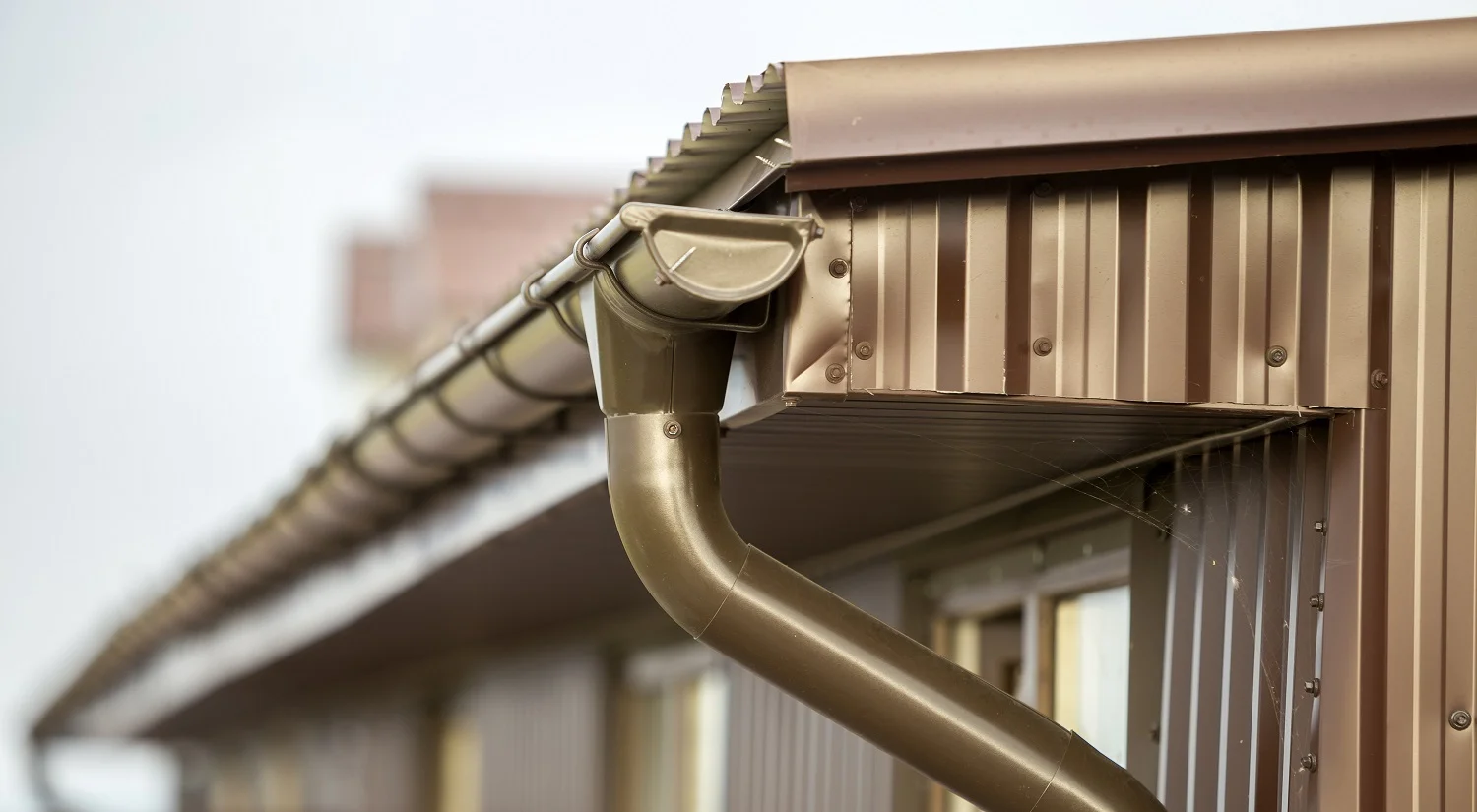 The LeafGuard gutter system has been highly appreciated by customers from far and wide. But will it be the ideal one for you?
To answer this, there are quite a few things that need to be discussed. Thanks to the advanced design and make of the product, it has a lot of features that are worth the discussion. However, this makes it an expensive choice too.
In this article, we shall look at all the product's facets, which includes a few of its disadvantages too, though those are not dealbreakers. After all, which product doesn't have any negatives? In fact, we feel the host of benefits make up for the faults and would not fail to impress you.
So, without any more delay, let's go ahead..
LeafGuard Review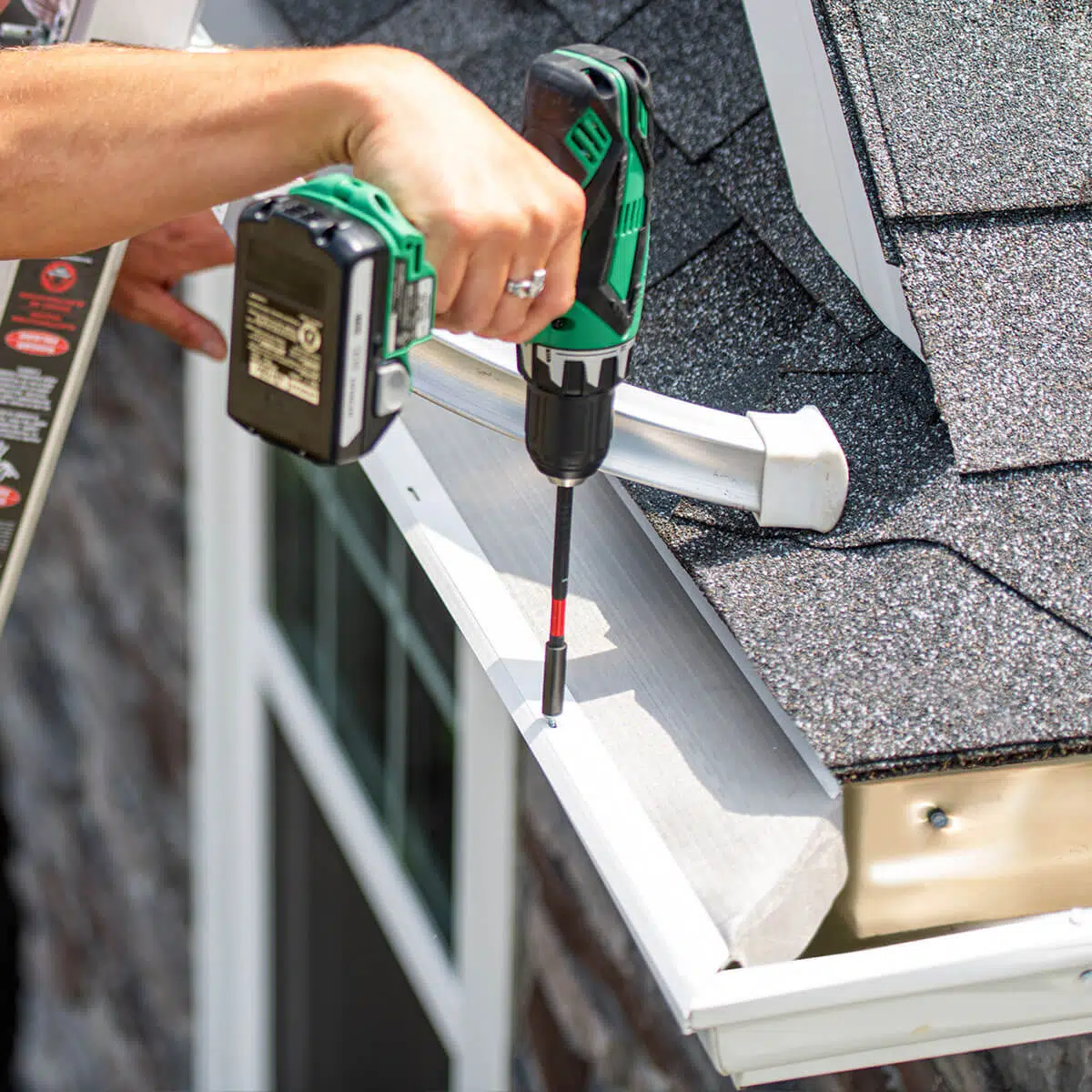 Why Buy This Product?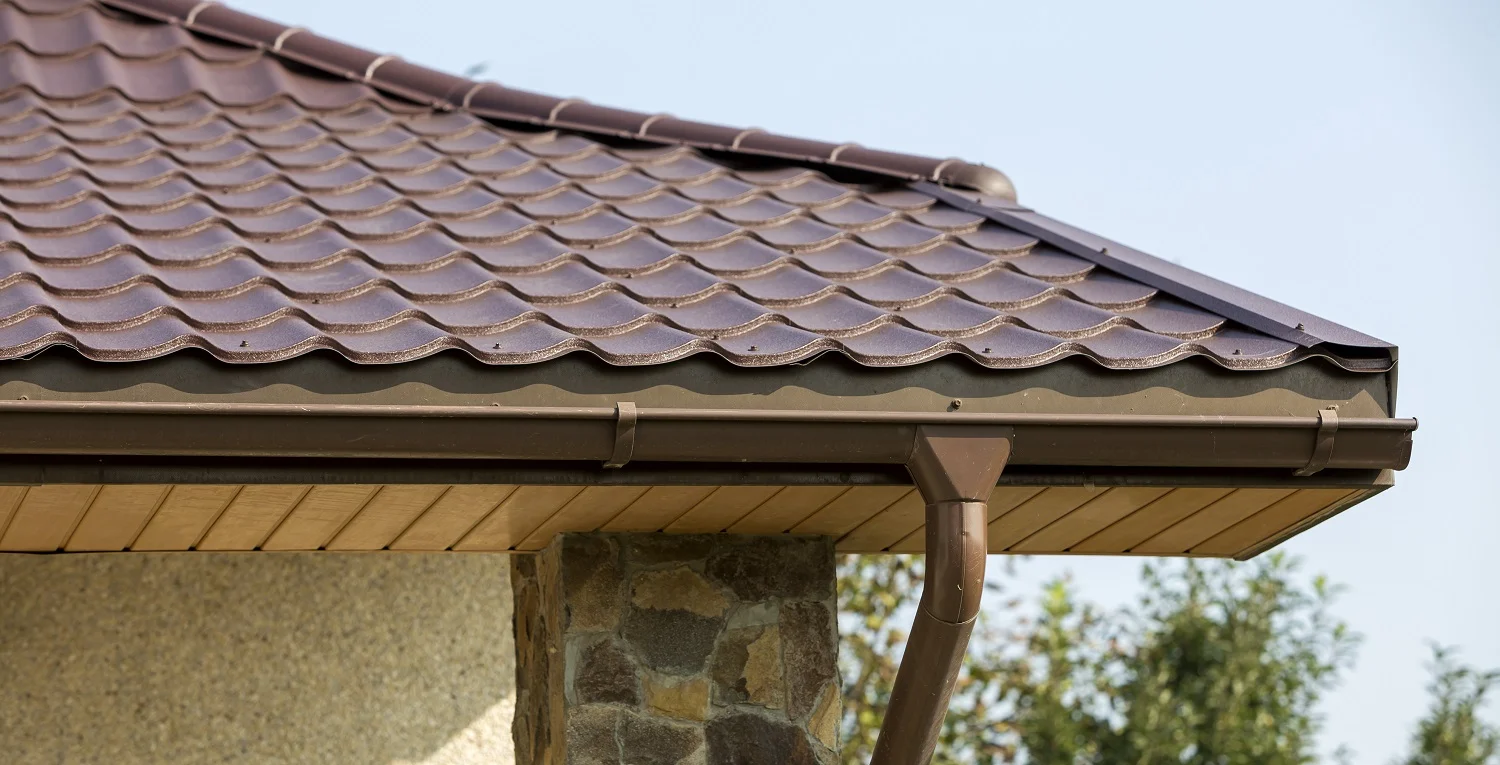 If you didn't know, LeafGuard is a subsidiary of Englert, Inc, a popular brand since 1966 that's especially known for its on-site custom fit varieties. So, when you opt for this one, you can't deny that you are getting a tried and tested brand.
This one-piece gutter and gutter guard combination is just one of the great products of the brand. Now, let us look at some of its positive features in detail…
Long Lasting Performance
Well, durability is perhaps the most important criterion when it comes to gutter systems. Removal of almost all maintenance hassles will be something that anyone will prefer, even if it requires spending more.
Thanks to the 20% thicker aluminum metal than most other products, this is exactly what you get with the LeafGuard gutter system. Also, the system is installed with non-corrosive hangers onto the fascia board, which prevents damage to your roofing materials.
As for the covering, a patented ScratchGuard finish paint ensures that the product doesn't crack, peel or chip. This eco-friendly paint also has built-in dirt retention ability.
At this point, you may be wondering that it's heavy on the pocket. The thing is, it's true that you might have to spend more. But installing standard, affordable gutters is sure to require a whole lot of maintenance sooner than you'd like. These include repairing foundational and landscaping damages, fixing leaks between seams or damages to the roof.
If you think all this sounds exaggerating, then you should think of the higher cost as an investment. Also, if you know anyone who has used the product, ask for their feedback. They will likely be singing praises for the product! In fact, LeafGuard has been a hugely popular choice for many customers who have used the product for more than a decade.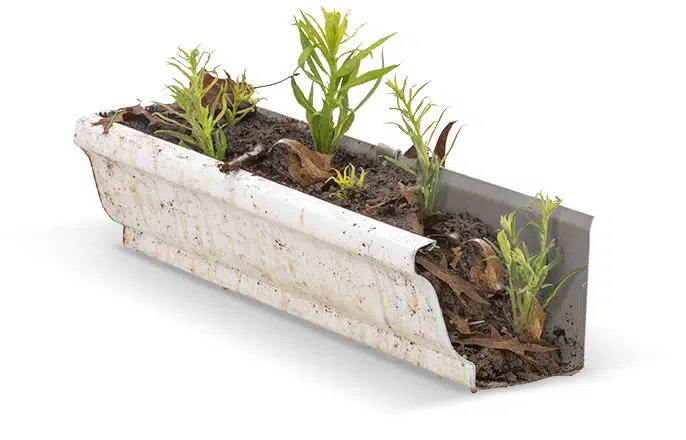 Single-Piece Gutter System
In most of the currently available gutter cleaning systems, you will have a separate guard attached to your already existing gutter. However, unlike that usual design, LeafGuard provides you with a complete gutter cleaning system. What you get is a one-piece product that is a combination of a gutter and a guard.
Although you might think that it is no big deal, it does make a lot of difference. An addition to your gutter would mean risking gaps or leaks. So, what happens is that your ultimate purpose of installing a gutter is not served. A one-piece system perpetually rules out any such possibility.
Besides, if you go for one of those additional gutter guards, the designs might require adherence to the roof by use of screws or nails. This may void your roof warranty in some cases.
Most of such guards are also quite bulky and give rise to issues in matching with the existing gutters. After this, it is needless to say that by getting an efficient gutter system like LeafGuard, you can do away with all such headaches.
Protection From Clogging
Clogging is something most customers are concerned about, while deciding which gutter would be suitable for them. Indeed, this is a point worth the concern and tells a lot about how a gutter system performs.
For LeafGuard systems, you will be surprised to know that there is not much to worry about. After you order one for your home, the design is customized on site. You get a shape that is specialized to ensure that there is no clogging. The result? Your gutter will have no pine and fir needles, leaves, or other debris stuck inside it.
Using the simple yet powerful principle of liquid adhesion, the system allows rainwater to move down and around a curved hood to finally drop into the gutter.
This also deflects the leaves and other debris to prevent any clog. Note that it is capable of handling 32 inches of rain within an hour which is largely above the average rainfall in an area.
Sometimes, this also not might not seem enough to you. If you stay in one of those areas which experience much heavier rainfall, the concern is natural. But with the lifetime clog-free guarantee included in the limited warranty, be rest assured that such a problem can be solved as well!
Warranty
Though mScratany customers often tend to take it casually, the warranty of any product is another crucial point to check before you go on to buy it. Some feel that with a superior quality product, the warranty is not much of an important factor.
But the truth is, even then it does matter. After all you can never tell when you would need some adjustment or cleaning, can you?
LeafGuard also fares quite well in terms of its warranty terms. You get a limited lifetime warranty that includes free repair and replacement of any part along with a repaint guarantee. So in the chance of any debris build up or faded paint, which is rare, the installation contractor will do it for free.
This warranty lasts throughout the life of the property and is also transferable from one owner to the next. In case of the latter, the warranty is valid for a period of 50 years. That's quite a long time, isn't it?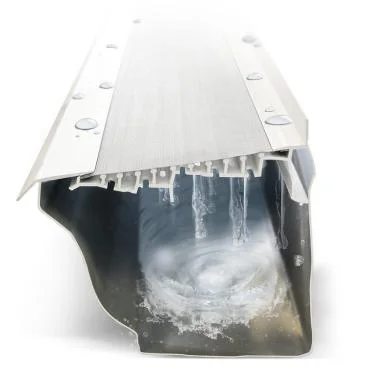 Installation Service and Customization
A home-safety product may be capable of delivering a great performance, but for that the installation must be done in the right way.
LeafGuard's team of professional installers ensure the product is installed to suit the exact specifications of your home. Hence, you don't need to worry about any misfit or mismatch with the design.
Most customers are more than satisfied with the installation procedure, and have said that the team works in a very timely manner. They have also appreciated how the professional cooperated with them and were very cordial and understanding. As for the duration, your gutter system will be installed within one day, which means there is no hassle of follow-up sessions either.
What Could've Been Better?
Although this gutter system is one of the finest products you will come across, it does have a few negatives. But none of them are major faults. One would be of icicles accumulating in the gutter. We noticed that whenever the climate turned cold, the LeafGuard system causes ice buildup to occur, and ultimately creates a shelf of icicles.
Often, you can't figure out the size of the icicles, since quite a lot of variables act during every snowfall. These might damage your gutters and even the roof. A solution for this would be to find a suitable gutter heater but that can be expensive.
Also, for homes having a roof valley, the water may form streams to travel down the valley at a faster velocity towards the gutter. It can also be more than an inch deep and might cause to overshoot the gutter. To prevent this, you can install special accessories such as a bigger mesh, grates or diverters.
Pros
On-site customization as per home specifications

20 percent thicker aluminum material

Prevents damage to roofing materials

ScratchGuard Patented paint finish

Prevents clogging through liquid adhesion
Cons
Icicles may accumulate in the gutter

May overshoot with high velocity-water flow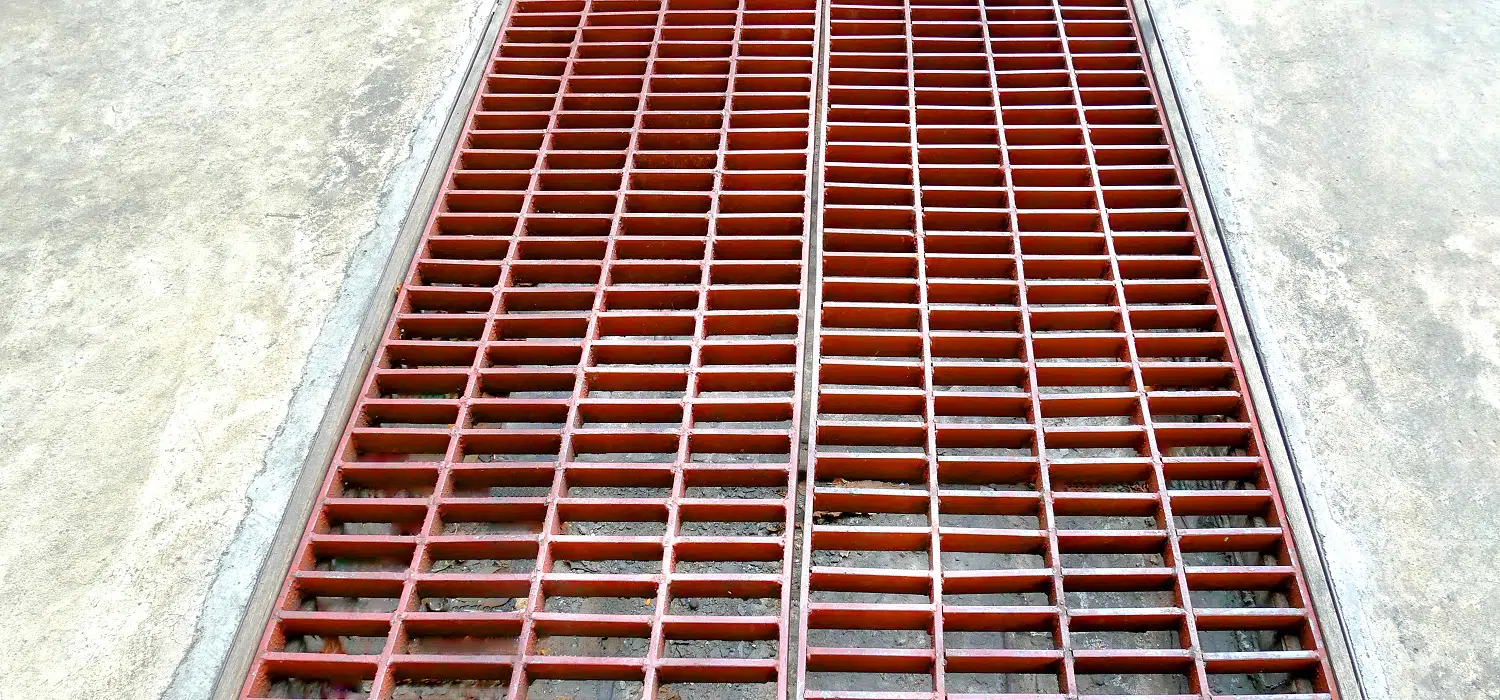 LeafGuard Buyer's Guide
Gutters can be called the first line of defence when it comes to dealing with rainwater. They help in diverting water away from your home, thereby protecting your cement foundations, landscaping and preventing erosion.
Besides, they also collect a lot of other stuff that happens to be on the roof including dirt, leaves, twigs and even asphalt shingles. They are hence quite essential for any home and are something you shouldn't neglect at all. As such, purchase of a LeafGuard, or for that matter any other gutter system, should not be carried out hastily. Here are some points that you need to consider:
Costs
It is the attention to detail, professional installation procedure and the customization that make the product a bit more expensive than other systems. You should be aware of this from beforehand and as such contact the company a free estimate of the cost. It will be useful for you since they will break it down for a better perspective.
Your Needs
You must know what you need before you move on to the process of purchase. This will help you to be sure about whether you are headed in the right direction. After all, choosing the right product for the issue you are facing is important.
If you are having to clean gutters by climbing ladders or are facing water leakages, this LeafGuard system will be fit for you. There are also other LeafGuard products you can go for according to your priorities.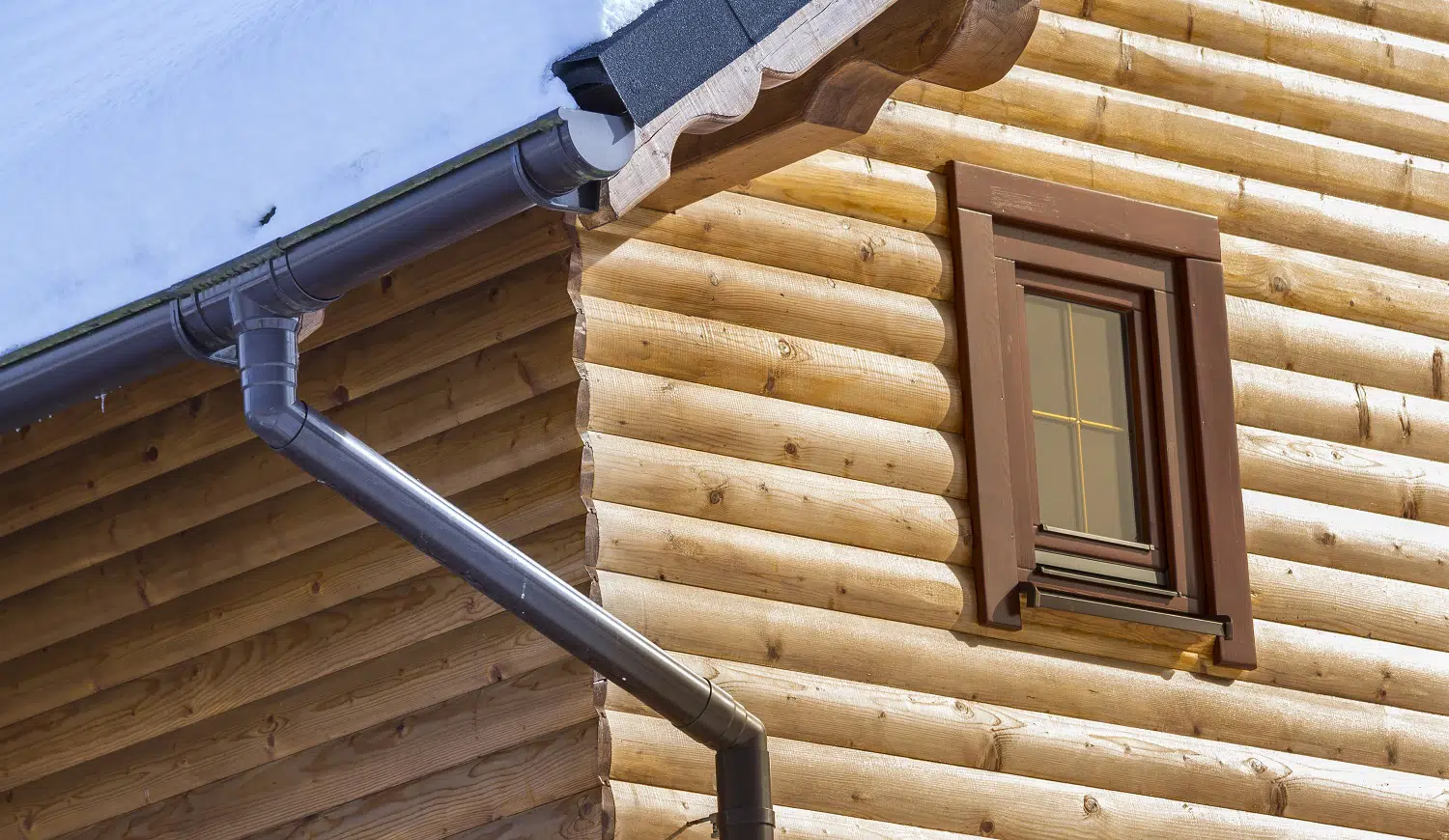 LeafGuard Verdict
With this, we come to the end of our discussion. Despite having a few flaws, the LeafGuard gutter cleaning system is an ideal buy for getting rid of maintenance hassles and ensuring longevity. You can also completely forget about the gutter-cleaning ordeal!
Besides, you get the effective customization facilities and quality installation services provided by the company. In short, with this product installed at your home, you can become entirely worry-free with respect to the gutter!
So, go ahead and try the product. And do let us know about your experience in the comments section below.
Till we meet again!
Related Articles
23 Hip Roof Types & Styles for Your Future Home
Learn About the 20 Most Popular Roof Types for Your Future Home
What is the Mansard Roof, Advantages and Disadvantages Sheltered
6 Eco-Friendly Roofing Materials and Why You Need Them
How To Clean Gutter Guards Efficiently
EasyOn Gutter Guard Review 101
9 Best Micro Mesh Gutter Guard
13 Best Gutter Guards For Pine Needles
23 Extraordinary Beautiful Ways to Repurpose Rain Gutters in Your Household