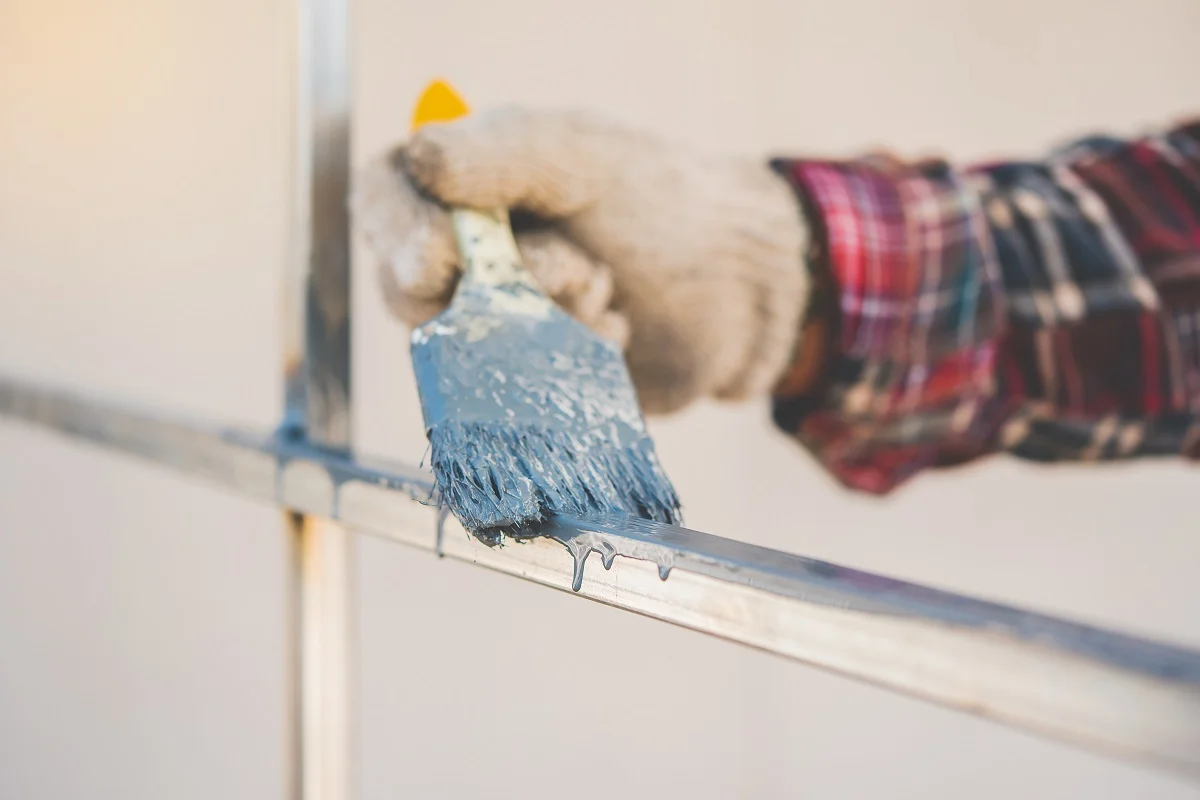 Although aluminum looks sleek in its natural silvery form, people often want to paint aluminum surfaces to complement their home decor. 
As such, all DIYers and painting enthusiasts should know how to paint this popular metal. However, if you don't know how to go about it, there's absolutely nothing to worry about as it's hardly as tough as you think. 
There are a ton of ways to paint aluminum surfaces that will allow you to achieve a fantastic paint job. In this informative guide, we will be learning all the nitty-gritty about painting aluminum so that you get the desired results each time. 
Without any further delay, let's get straight to the good stuff, shall we? 
Things You Should Know About Painting Aluminum 
For the best results, painting aluminum requires some extra steps in the preparation stages. For example, first, you will need to sand your aluminum surface to ensure that the paint adheres well to it. You can do this with medium-grit sandpaper that'll help scrape the surface. 
Then, you'll have to apply an etch primer to provide a solid base coat, which will allow the paint to stick to the surface. In this way, you will be able to achieve a top-quality paint job that'll truly stand the test of time. 
That said, if you want to make it more durable, we suggest finishing it off with a topcoat or a sealer and letting it dry for 24 hours. Fortunately, all these supplies are easily obtainable at hardware stores, and they are reasonably easy to apply.       
What You'll Require To Paint Aluminum 
Before starting, you will need a few supplies to deliver a top-quality finish. To begin with, you will require a respirator and gloves if you are using topcoats, self-etching primers, and spray paints. If you come in direct contact with these materials, they can prove to be harmful to your health. 
So, you need to make sure that you take proper safety measures. Furthermore, we strongly advise against using these primers or spray paints indoors as they release harmful chemicals that can put you at risk of developing breathing issues. 
Lastly, ensure that you have some of the basic items near you, such as an old piece of cloth and sandpaper, in order to prep the aluminum surfaces before painting. 
How To Paint Aluminum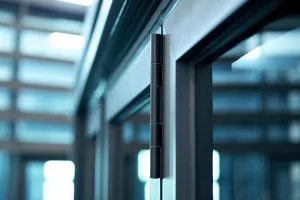 Follow these steps to successfully paint aluminum
Sand The Aluminum Surface 
First, you need to sand the surface properly before getting started with the spray paint. This will ensure that the surface is sufficiently rough for the spray paint to adhere well to it. You need not put extra effort into this step; just add some texture to make the next steps easier.   
Rub Off Excess Dirt And Dust Using A Cloth 
Next, you'll have to use an old rag or a cloth to get rid of all the dirt and dust created from sanding the aluminum surface. The idea is to get the surface free from all the debris to allow the scuffs to absorb the paint.    
Apply Multiple Coats Of Self-Etching Primers 
Now, you'll have to apply the self-etching primer to create a durable surface for the spray paint. You will need to apply 3-4 coats for optimal results. On that note, make sure you do this outside or in a paint booth to prevent the paint from sticking onto other surfaces.   
Apply Multiple Layers Of Spray Paint 
This is the part where you apply spray paint. It doesn't matter which brand you are using; just ensure that you have worn a respirator for protection. Ideally, you should apply 4-5 coats to deliver a top-notch finish and make the paint less susceptible to flaking due to wear and tear.   
Let The Spray Paint Cure 
Once done with spray paint, keep the object in a dry and safe place for a minimum of 24 hours. This will ensure that the paint gets sufficient time to adhere itself completely to the surface.  
Apply A Few Layers Of Clear Coat 
If you intend on using the painted object outdoors, we highly suggest applying a few layers of clear coat to properly seal in the paint. This will ensure that the color remains intact for a long time.  
Top 3 Coatings For Aluminum Surfaces 
If you are painting aluminum for the first time, you may not be aware of the top aluminum primers and paints. For this reason, we have listed 3 products that we consider to be the best in their respective departments, and that may help you achieve the desired results. 
This product from Rust-Oleum is both a paint and a primer. Made using an oil-based formula, it ensures long-lasting protection for your aluminum surface. Let's move on to the next section to know more about this product in detail.  
Why Did We Like It?
Honestly, we were quite impressed with what this product has to bring to the table. It has a drying time of just 20 minutes, which is relatively lower than most options you'll find on the market. Plus, a can of this product can cover up to 12 square feet, which is pretty decent, given the size of the container. 
The main issue with aluminum paint and primers is that they have an offensive odor that makes them very difficult to apply. But you don't have to worry about that while using this, as it's an oil-based formula, having exceptionally low odor.
On top of that, it is available in a wide variety of color options, enabling users to choose a color that would suit their requirements. Apart from aluminum, this item can be used on various other surfaces, including plaster, plastic, ceramic, and a lot more. 
Overall, it is one of the top-rated paint cum primers available on the market.     
What Could've Been Better?
Without a doubt, it is an exceptional paint cum primer, especially given its low drying time and various color options. But, unfortunately, that same cannot be said about the can that it comes in. We noticed that its lid is rather hard to pull, which might be an issue for many users. Other than this minor inconvenience, the product works perfectly fine. 
Pros
Low odor

Available in various color options

Decent coverage

Apart from aluminum, it can be applied on a range of other surfaces
Cons
A bit difficult to pull the lid
Our next pick is a paint from Rust-Oleum that works out amazingly well on aluminum surfaces. It is popular among DIYers and professionals for providing a hoard of benefits. So, let's dig a little deeper.  
Why Did We Like It?
If you are looking to protect aluminum objects from corrosion, besides providing an eye-catching finish, then this product could be your best bet. The paint's oil-based formula helps you deliver a durable protective coating that offers top-notch rust prevention. 
Furthermore, it is resistant to chipping, fading and abrasion, and UV rays, which means once you spray it, you can expect this paint to stay unflawed for a long time. Not to mention, it provides a glossy finish, making your aluminum surfaces look fresh and brand new. 
Plus, you would be pleased to know that it dries in just 4 hours, unlike most paints that take an entire day. Beyond that, it features an economical price tag, making the product ideal for DIYers and people who have recently gotten into painting. Lastly, a quart of it can provide a coverage of up to 90 square feet.  
What Could've Been Better?
We didn't come across any considerable downsides to this aluminum paint from Rust-Oleum. However, if we had to nit-pick, we would say that it has a strong odor. But that said, you can easily tackle it by wearing a respirator.
Pros
Sports an affordable price tag

Resistant to rust and UV rays

Provides a decent coverage

Delivers an eye-catching finish
Next, let us introduce you to a latex aluminum primer that'll work to protect your aluminum surface from various harsh weather elements. Keep reading to know more. 
Why Did We Like It?
Perhaps, the most advantageous feature of this primer is its excellent adhesion, which helps the product to bond tightly on a range of interior and exterior aluminum surfaces with ease. Plus, its oil-based acrylic formula ensures a durable protective coating that makes the surfaces less susceptible to rusting.
Beyond that, it dries within 2 hours, which is a bonus, if you ask us. And not only that, a pack of 17 fluid ounces of this item can cover surfaces of up to 90 square feet, which is great. 
Once applied, it creates a flat aluminum finish that can be easily covered with a range of topcoats. Overall, it is one of the best primers for aluminum surfaces that any DIYer can hope to get their hands on.     
What Could've Been Better?
The only gripe we have against this primer is that the packaging material used is not durable enough. When it came to us, the can was dented, which was a bit disappointing  
Pros
Offers a durable coating

Has a low drying time

Bonds tightly

Provides a decent coverage
Cons
Packaging material used is not good
Aluminum Surface Paint Buyer's Guide
Here are a few factors that you must consider when buying aluminum paint to ensure optimal results. 
Consistency
Consistency is one of the most important factors you should consider when buying paint, specifically designed for aluminum surfaces. On that note, always go with a paint that has a thicker consistency as they are known to work better on metal surfaces, especially aluminum. 
Easy Application
You should always go with a paint that allows you to paint surfaces without breaking a sweat. When it comes to painting aluminum, spray paints are considered to be a popular choice. This is because they are pretty quick and easy to apply.   
Water And Weather-Resistance 
Last but not least, you will want to ensure that your paint provides a durable and long-lasting coating that can withstand weather elements. So, when buying paint, check if it is resistant to water, UV rays, etc. This factor is especially crucial if you will be painting things that will be outside all year. 
How To Paint Aluminum Frequently Asked Questions (FAQs)
Here are some of the most frequently asked questions that we have tried answering to the best of our ability. We are confident that after reading this part, all your doubts regarding painting aluminum will be cleared. 
    1. What type of paint sticks best to aluminum surfaces?
Oil-based paints work the best on aluminum surfaces simply because they offer more durability and stronger adhesion than water-based paints.
    2. Do aluminum surfaces require a special kind of paint?
Yes, there are special paints that are specifically designed to be used on aluminum surfaces. So, make sure that you check the packaging before buying as it will have the materials appropriate for use labeled on it.
     3. What are some of the top brands of aluminum paints?
Some of the top-brands of aluminum paints are:
Krylon
Rust-Oleum
Seymour Of Sycamore
     4. What are the other ways of protecting aluminum objects?
Apart from applying a coat of paint, you can protect your aluminum objects by anodizing them or by simply applying a coat of primer. It mostly depends on the intended use of the object.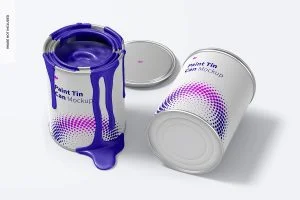 Final Thoughts
Not only does painting aluminum objects protect them from rust and various weather elements, but it also makes them visually appealing. 
With that, we have come to the end of our informative guide; hopefully, it has helped you gain extensive knowledge on painting aluminum. Just make sure that you prep the surface well before painting, as it'll help the paint adhere properly to the surface. 
Also, keep in mind that oil-based paints work the best for painting aluminum surfaces, so make sure you choose the same.
On that note, it's a wrap for today. Hope to see you soon!  
Related Articles
9 Best Paint Stripper For Metal
6 Best Paint Primer For Rusted Metal  
7 Best Cold Galvanizing Paints
7 Best Primers For Covering Red Paint 
9 Best Paint Sprayer for Lacquer 
9 Best Paint Brush For Polyurethane