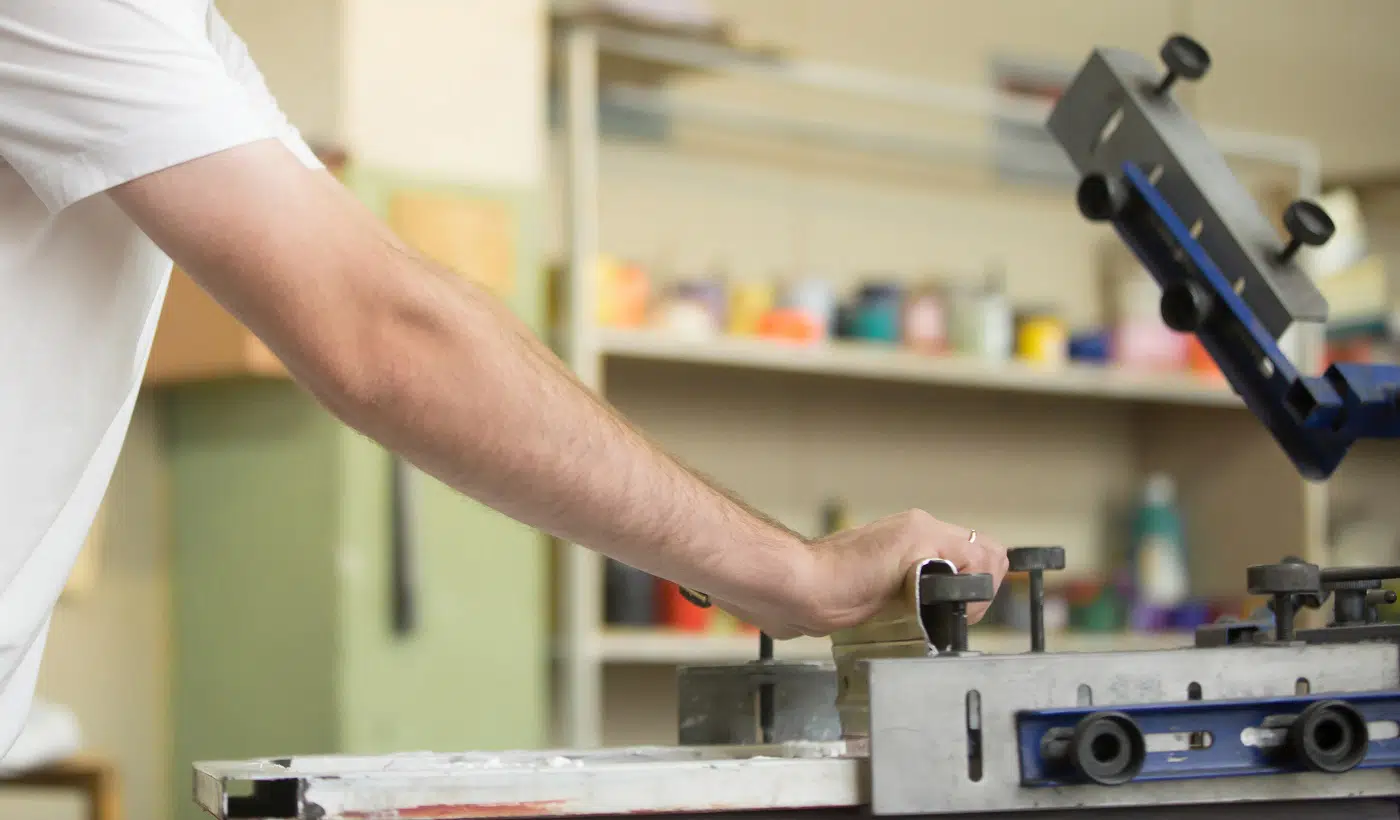 Is your heat press machine all grimy and sticky after recent applications? It's time to clean up that mess before it interferes with your designs.
If you're running a graphic merchandise shop, you'll need to keep the machine clean at all costs. Any residue stuck on the platens could harm your work as it tends to superimpose itself on subsequent applications.
While it's unnecessary to clean the heat press every time you imprint garments, mugs, tiles, etc., we recommend performing a weekly cleanse without fail. The best part is that it takes very little time, and you can do it using tools available at home.
However, not everyone is aware of the process. So, if you're looking to learn how to clean your heat press machine, here's a step-by-step guide.
Let's begin.
Cleaning A Heat Press Machine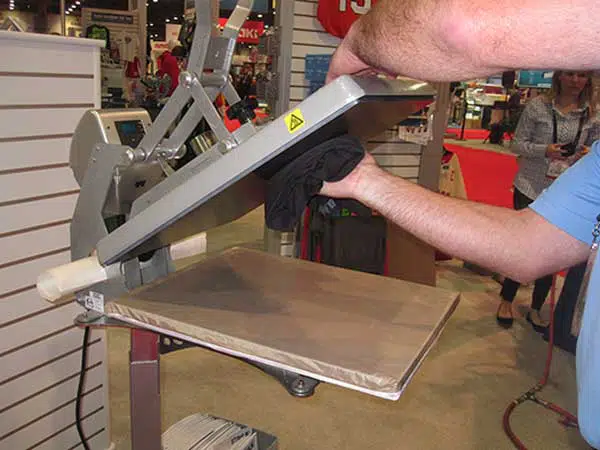 Items Required For The Task
Cleaning a heat press requires very few items, and usually, they are all available at home. Following are the things you'll be needing for the job.
A clean piece of cloth

Non-abrasive cleaner (liquid hand wash or dish soap)

Abrasive cleaner

Heat-proof hand gear

Towel

Bucket or container
Steps To Clean Teflon-Coated Machines
Follow these instructions for cleaning heat press machines with a Teflon or non-stick coating.
Step 1
First things first, unplug the heat press from the electrical power source and let it cool down if it was used recently. This is a cautionary measure, and you should follow it without fail to avoid accidents and injuries.
Step 2
Take a bucket or a sterile container to mix some liquid cleaner with warm water. You don't want to over-dilute the solution as that will produce little to no results. In this case, you'll have to use a non-abrasive cleaner, and as such, a liquid hand wash or dish soap should work fine.
Step 3
Once your cleaning solution is prepared, dip a clean, dry piece of cloth in it and use it to wipe across the press platens.
Important note: Do not at any point in time apply an abrasive liquid cleaner to your non-stick or Teflon-coated heat press. This can severely damage the unit and negatively impact its functionality.
Alternative Method
If the above process failed to provide desirable results, and it could not clear away all the residue, follow the steps explained below.
Step 1
Plug the heat press back into the outlet and this time, let it heat up for a few minutes.
Step 2
This bit is important for your safety, so do not skip it. Wear a heat-proof hand protection gear and carefully wipe off the residue using the same soapy water solution. In case there are some leftovers after the first cleaning, this application will deal with it.
Step 3
Once you're done, turn off the machine and let it cool.
Step 4
After the heat press reaches room temperature, use a piece of soft cloth to rinse the platens with cool water. This will take care of any soap residue lingering on the surface.
Step 5
Follow up by wiping other parts of the heat press to get rid of any fingerprints or dust.
Step 6
Finally, dry the machine with a clean towel and use it for the next applications.
Steps To Clean Machines Without Teflon Coating
Obviously, not all heat press units have platens with non-stick coating. But, don't worry, we have covered that too. Follow these steps to clean a heat press without Teflon coating.
Step 1
Start by disconnecting the heat press from the electrical outlet and let it cool down to room temperature.
Step 2
Unlike models with non-stick coating, here, you'll have to use an abrasive cleaning product that will successfully remove all residue from the platens. The cleaner essentially works like mild sandpaper and gently scrapes off the residue.
There are several such products available on the market, but if you want some suggestions, we recommend Comet, Ajax, or GoJo. This application requires some elbow grease, so be prepared to scrub the heat press with a soapy solution containing water and any of these products.
Step 3
After the scrubbing session, plug in the heat press and let it heat up. Wear the heat-proof hand gear and carefully scrape off the remaining residue on the platens. Doing so will help you eliminate any bits and pieces left after the previous step.
Step 4
Turn off the machine after getting rid of all accumulations and allow it to cool down. Use a clean, soft piece of cloth dipped in cool water to wipe the platens. This will get rid of soap particles stuck on the surface.
Step 5
Follow up by wiping down other parts of the heat press with a damp cloth. This will remove any fingerprints or dust gathered over time.
Step 6
Lastly, use a towel to dry the heat press machine.
Final Words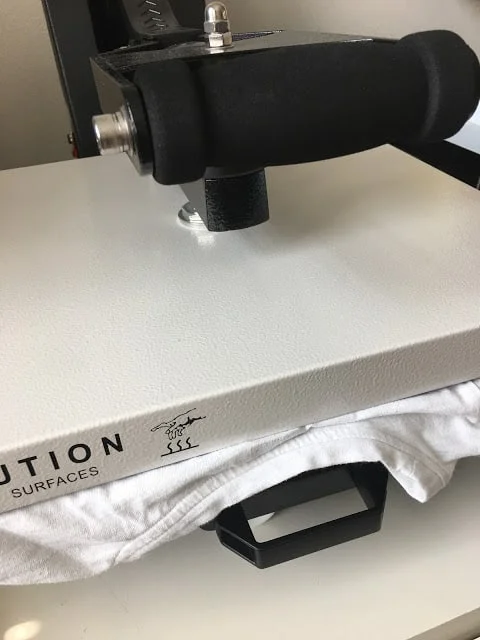 That's all from us!
Now that you know how to clean a heat press machine, we hope you'll be able to keep it in pristine and good working condition throughout. However, before you get to work, here's a piece of advice.
Make sure that the soap solution or water does not come in contact with internal electronic parts. Otherwise, it can lead to serious damages and might even put your machine out of use. Also, wear the right safety gear while cleaning the machine as you don't want to risk an injury. On that note, we'd like to take your leave.
Till next time!
Related Articles