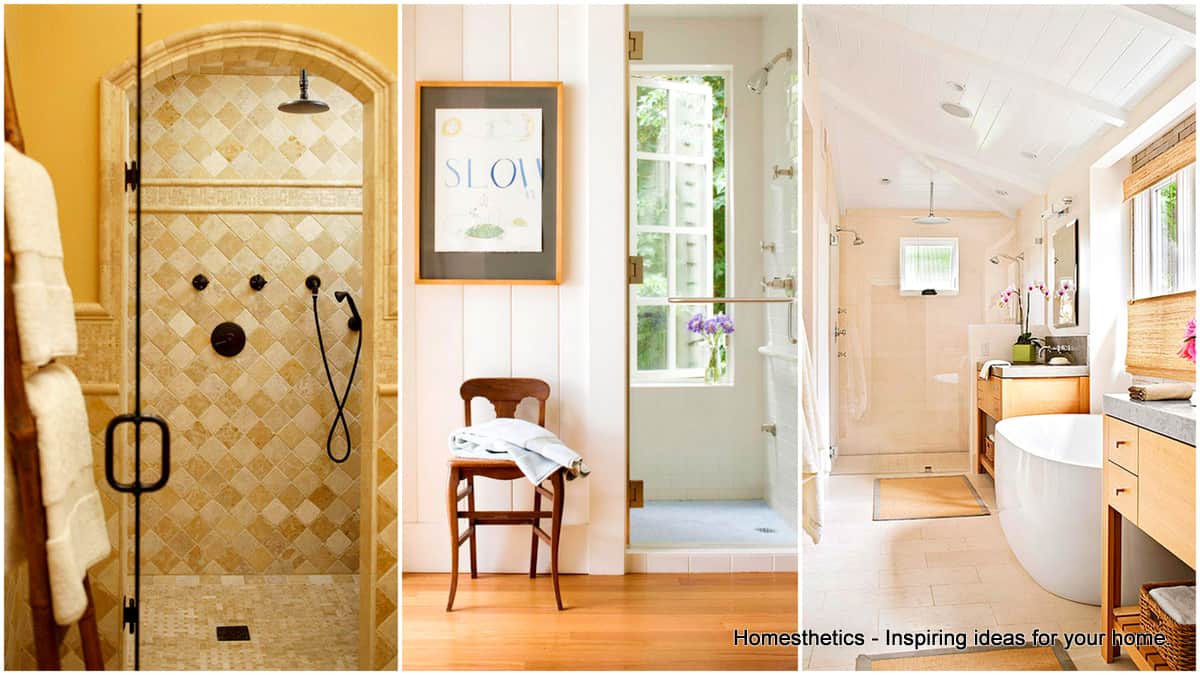 The image of a simple shower head planted on a wall was not an image that one would have pursued a while back; today, things are different, the walk-in shower is a new symbol for the modern bathroom. Having a walk-in shower comes with great advantages and disadvantages and in the article that follows we are to surface the information you`ll need to decide whether this type of shower will fit in your bathroom.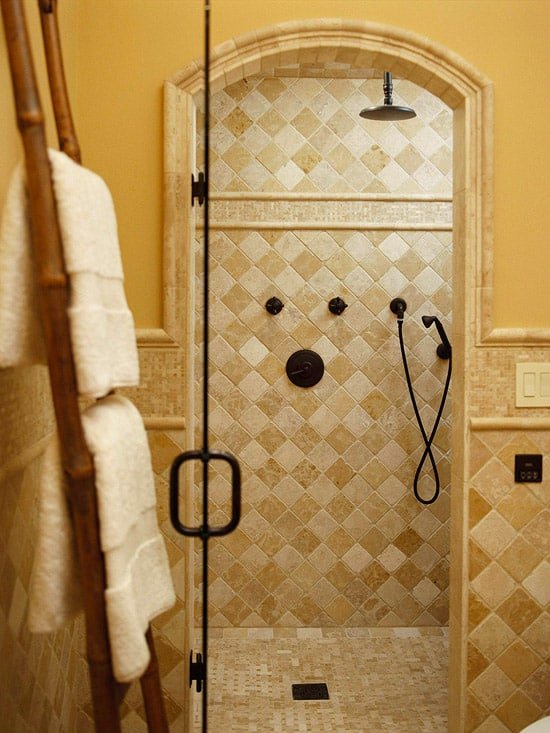 The advantages of a walk-in shower
The walk in shower surely has advantages, to each and everyone these may be relevant or may not, cast a glance:
The Walk-In shower is most often than not realized from glass, the minimalist design emphasizes the feeling of space, declutters the design and allows the space to breathe. Depending on the position of the shower, the glass enclosure can become a focal point, a statement for your interior design.
A simple walk-in shower does not feature moving parts and it presents little to no chances of breaking, making the ensemble safer as a whole.
Curtains are not a common presence in the modern, clutter free look, the walk-in shower is definitely not a choice a that shy person would make yet curtains can be featured, allowing the individual to personalize the space a great deal, with each curtain one being able to change the bathroom greatly whilst adding the privacy that one family member might need.
In theory the walk-in shower is far easier to clean, the surfaces are flat, there are few places in which dirt and grime can gather and the metal pieces are a little more protected, being on a different height. A glass enclosure might require higher maintenance yet the process remains simpler and as a result one still could argue that the walk-in shower is far easier on maintenance than a regular setup.
The walk-in shower solution can be installed in multiple setups, it can be the main item of a transformation, one source of water and a drainage solution can inexpensively become a walk in shower if an additional  shower is needed in your home.
Last but certainly not least, the biggest advantage of the walk in shower is that it is easier to use. In most cases there is no level difference on the floor thus making the usage of the shower more accessible for elderly users and disabled people, additional safety bars can be installed with ease in any walk-in shower greatly enhancing safety.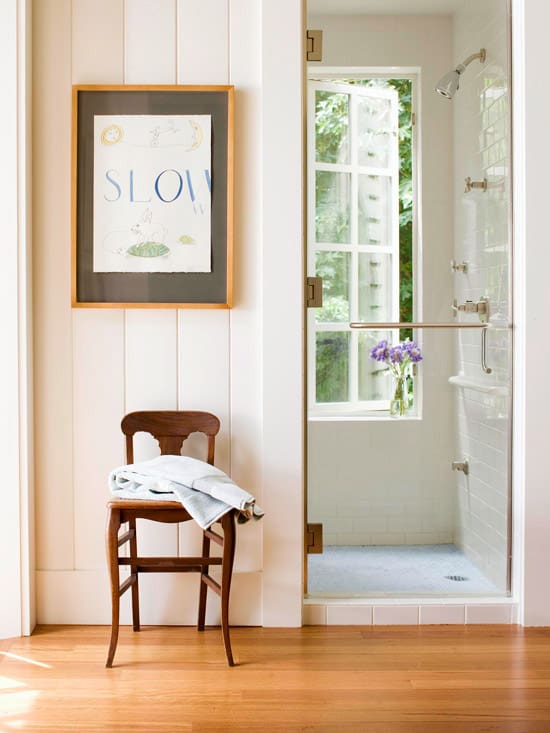 THE disADVANTAGES OF A WALK-IN SHOWER
 A walk-in shower should be build with great care, the surface should be sloped right to ensure proper drainage as it can easily create a slipping hazard. Water reaches the bathroom floor easier and without anti-slipping solutions this shower solution can be more dangerous.
In an open walk-in shower the air is free to circulate in the bathroom, changing the experience of showering a great deal. If you want to contain the humidity and hot air around you make sure you enclose your shower somehow.
The price can also be seen as a huge disadvantage as the walk-in showers can be far more expensive than traditional designs, complex hidden drainage systems and great amounts of high quality glass complicating the bill. In the long run replacing a piece for a walk-in shower may be expensive business.
A selection of extraordinary walk in showers has been discovered on the world wide web and we have curated through Pinterest what we have considered extraordinary for this article, feed your imagination.
WALK-IN SHOWER Designs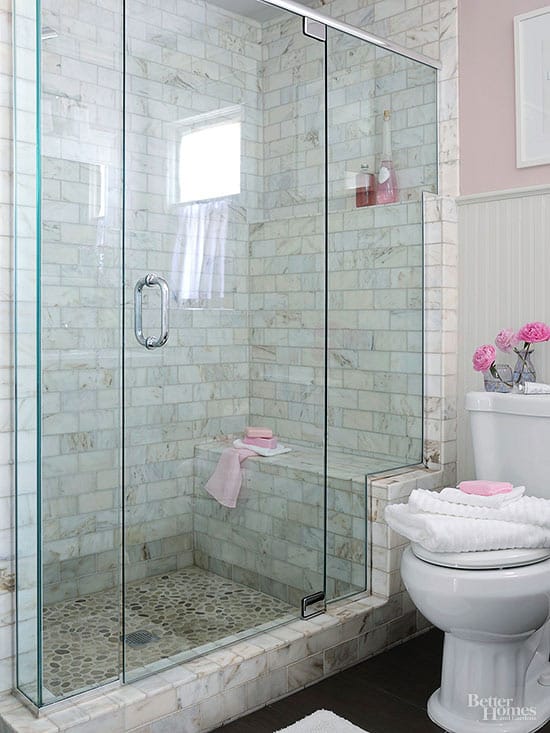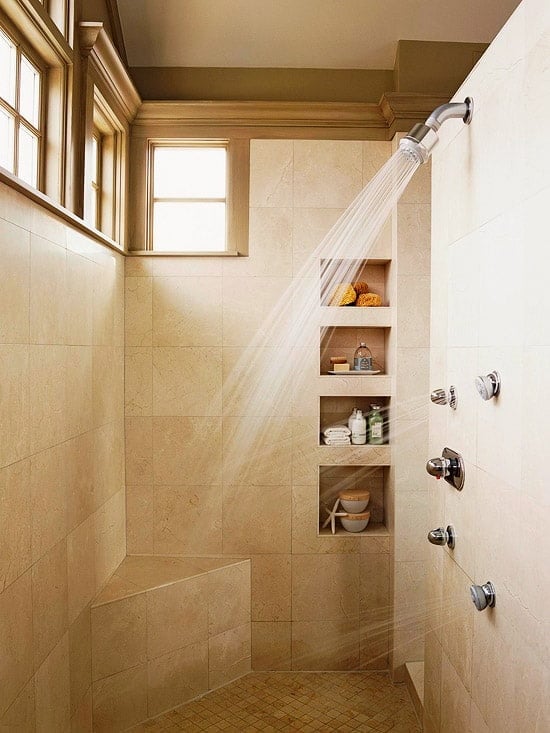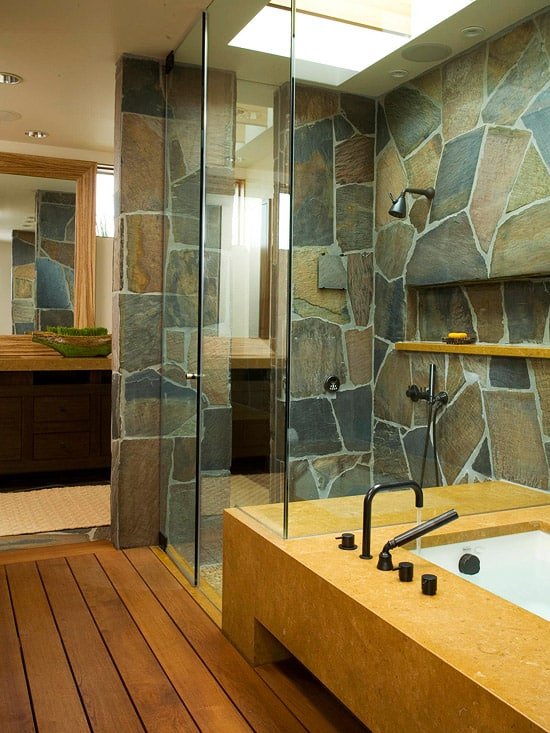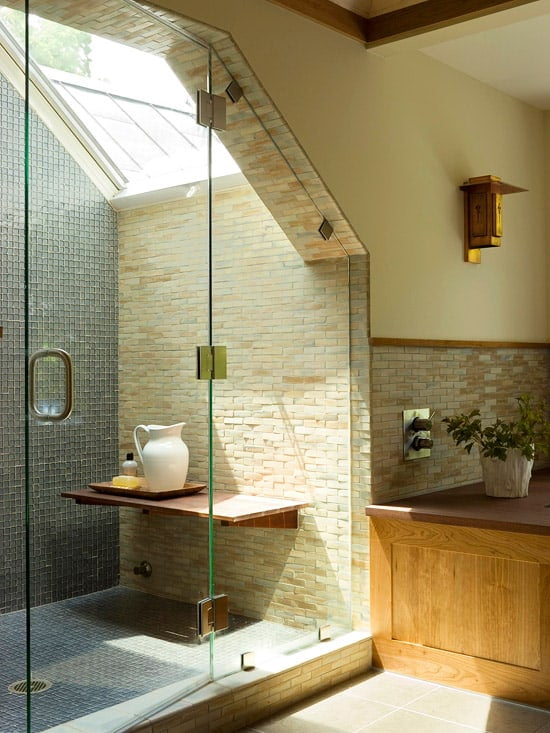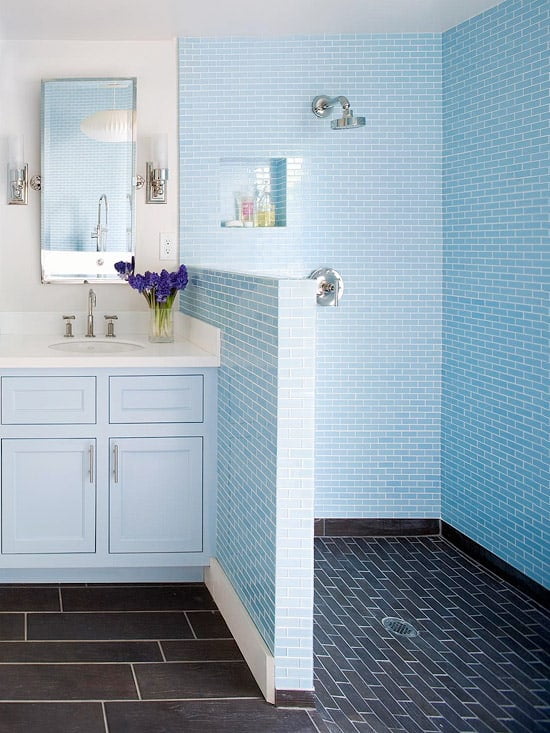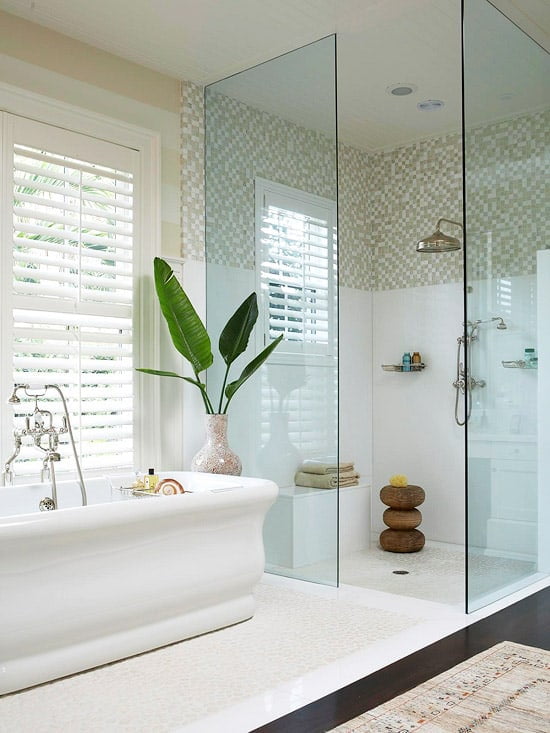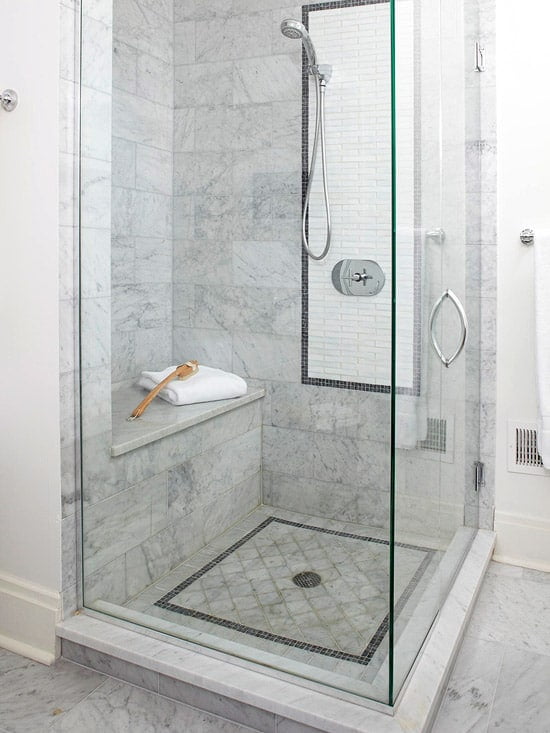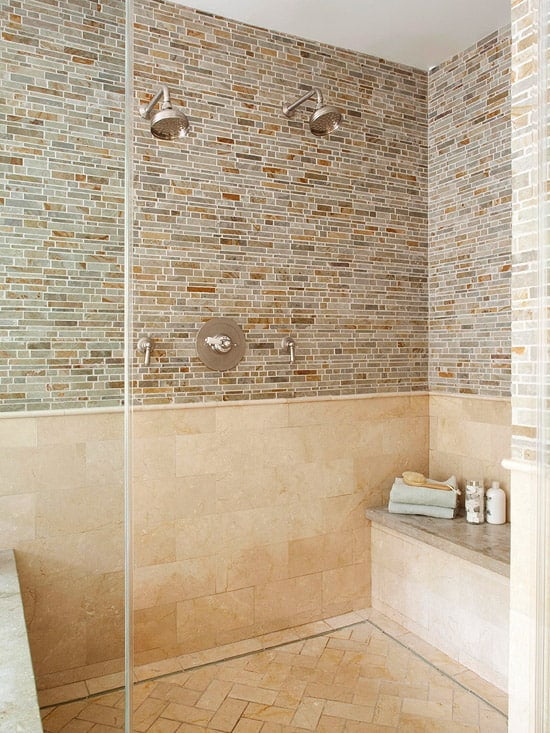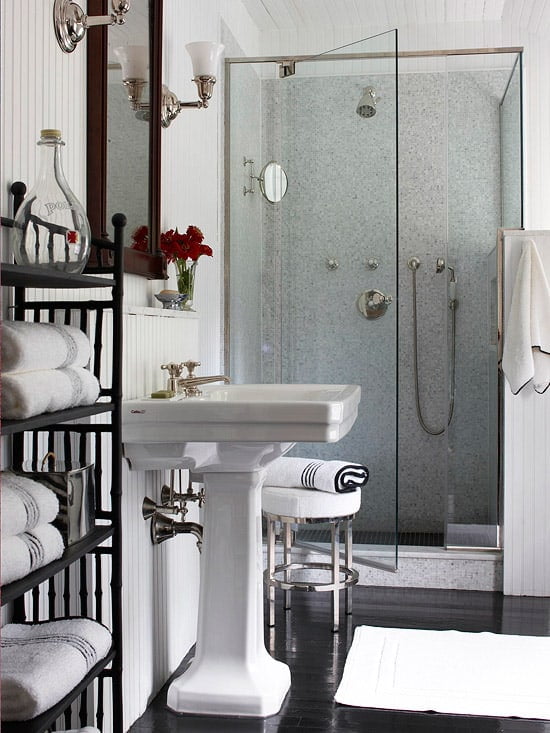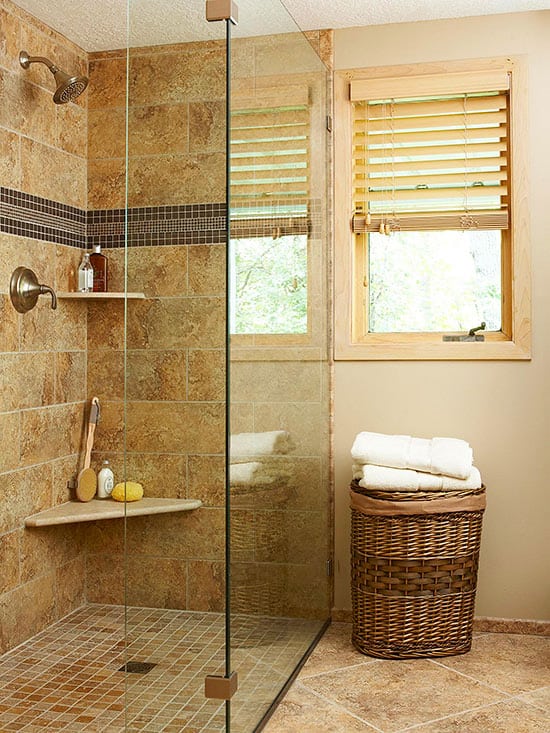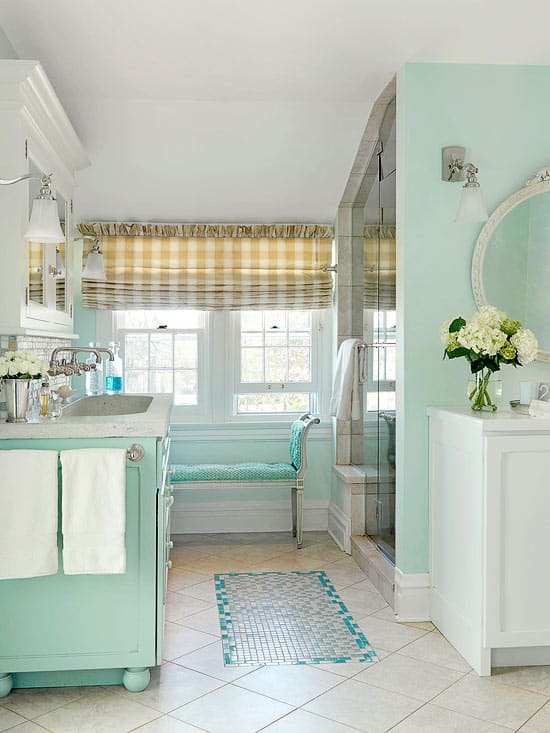 Green mint, white and glass.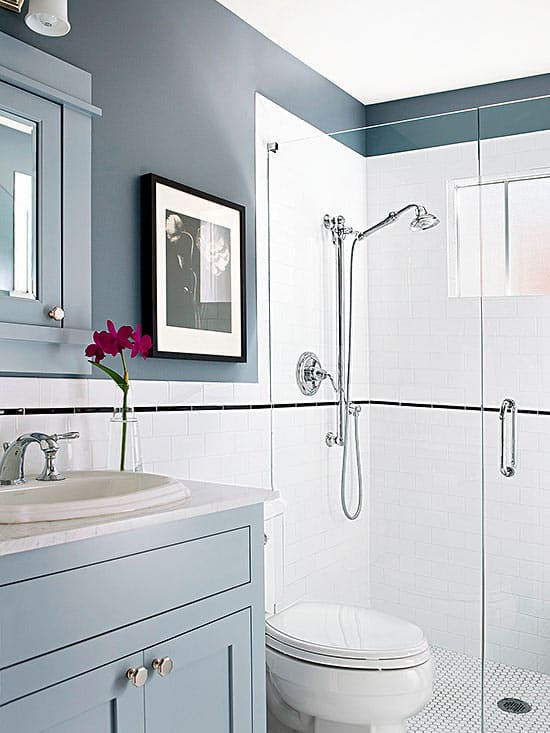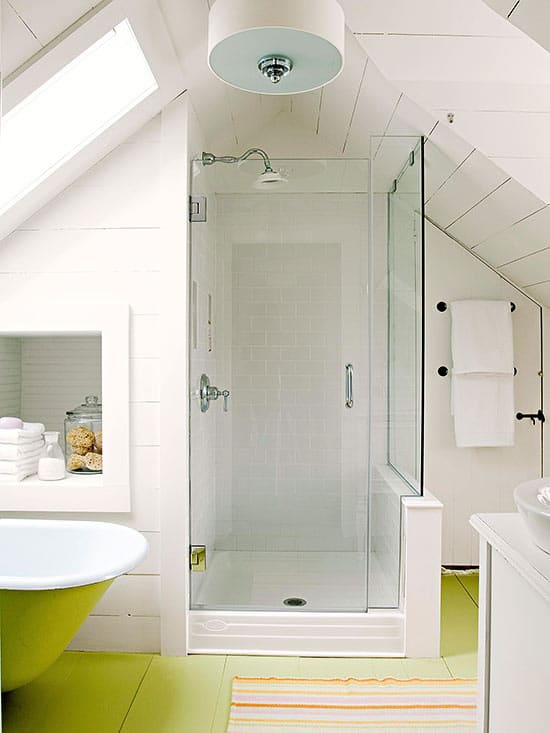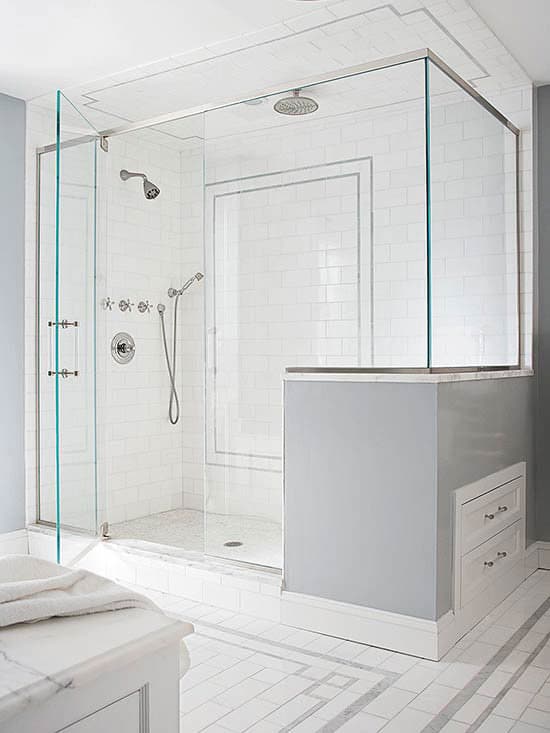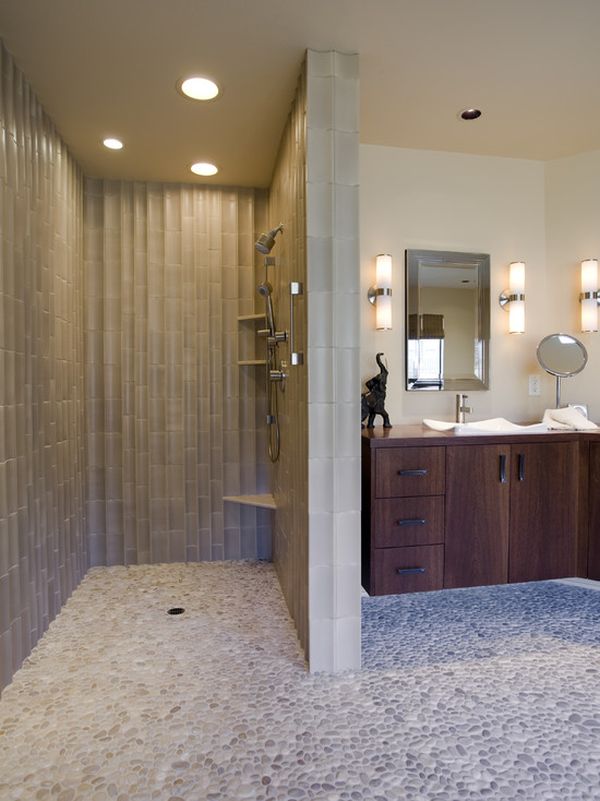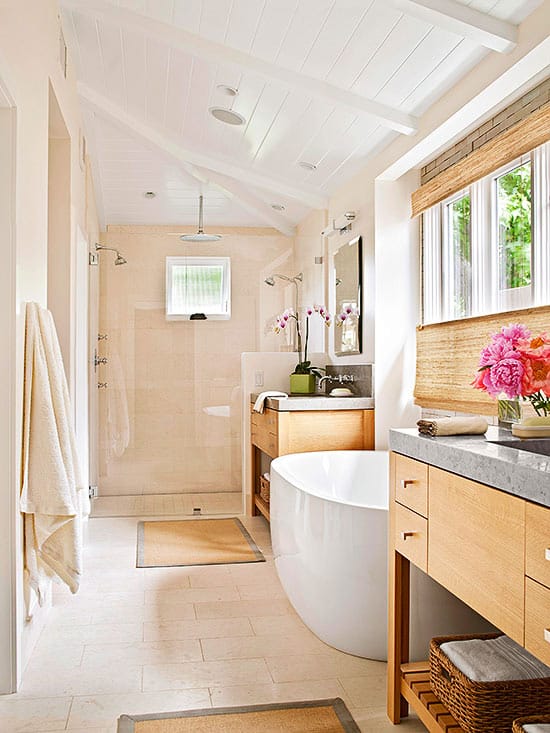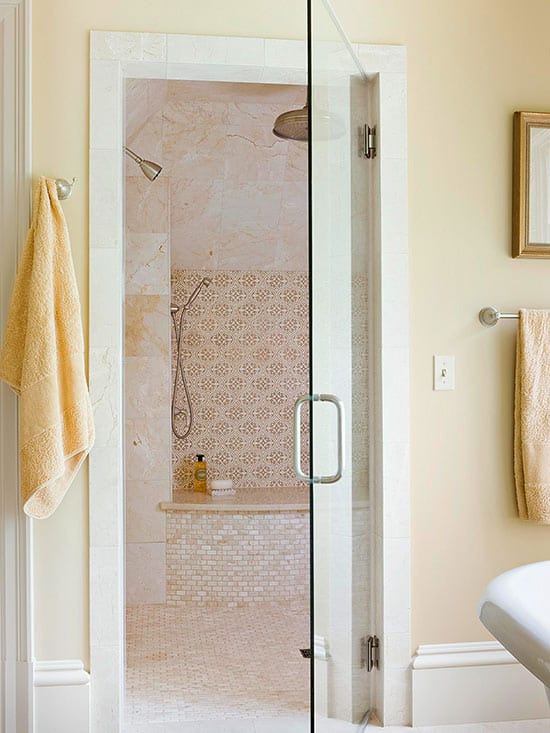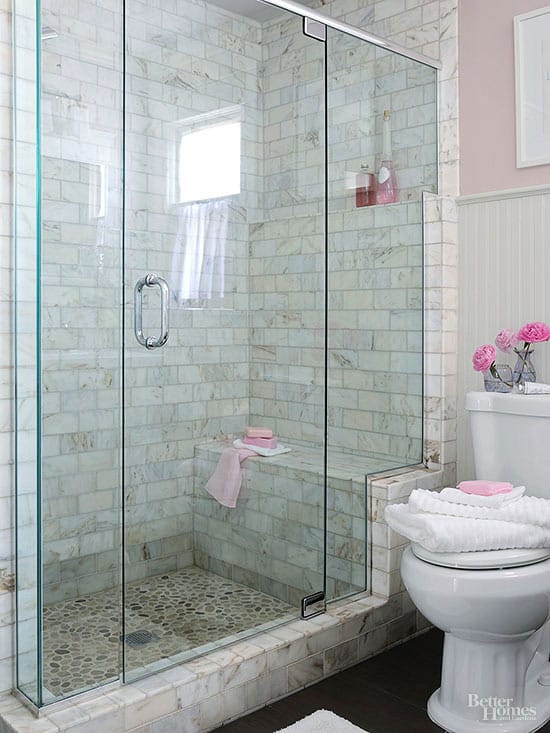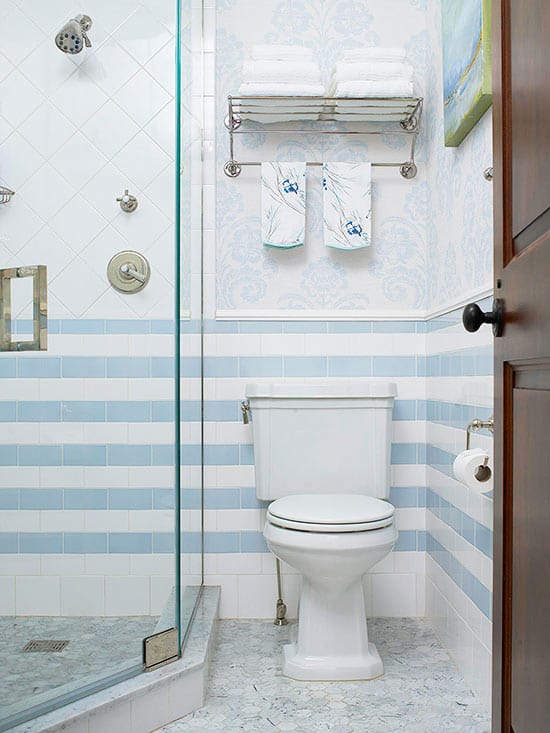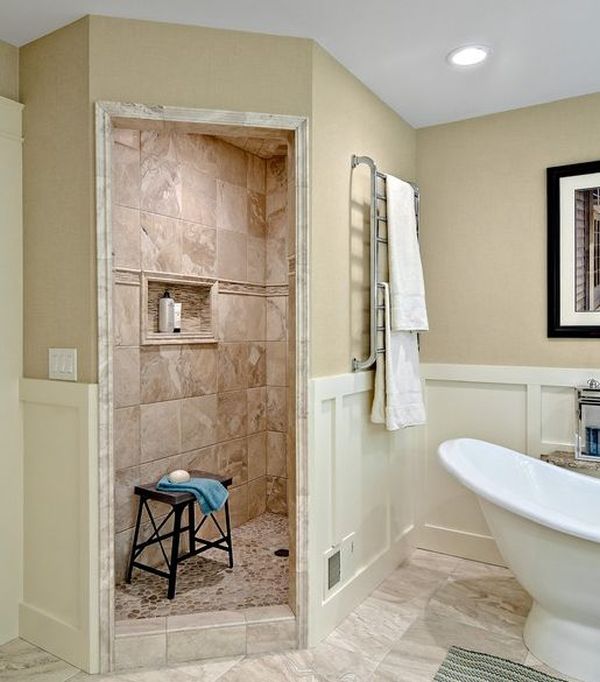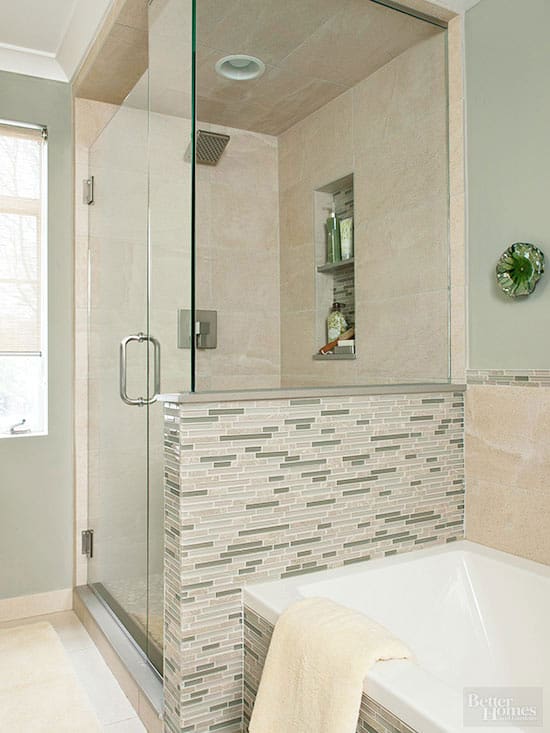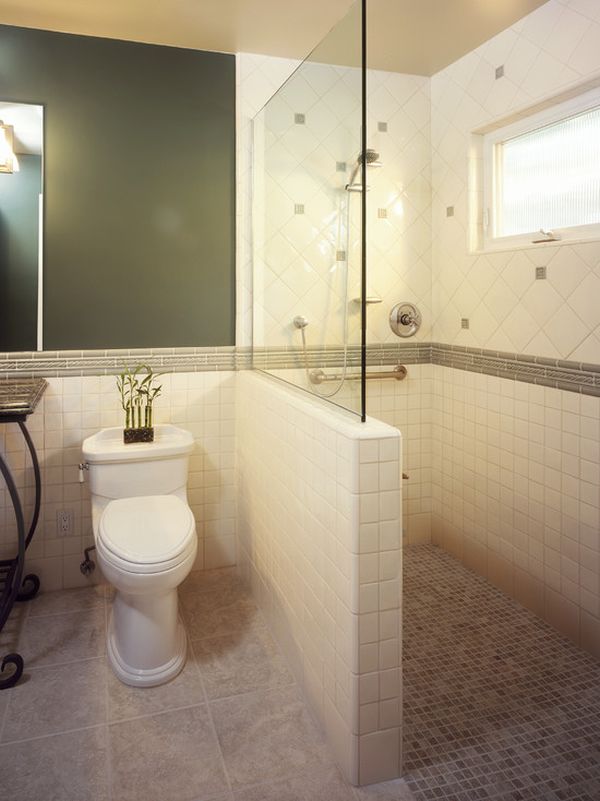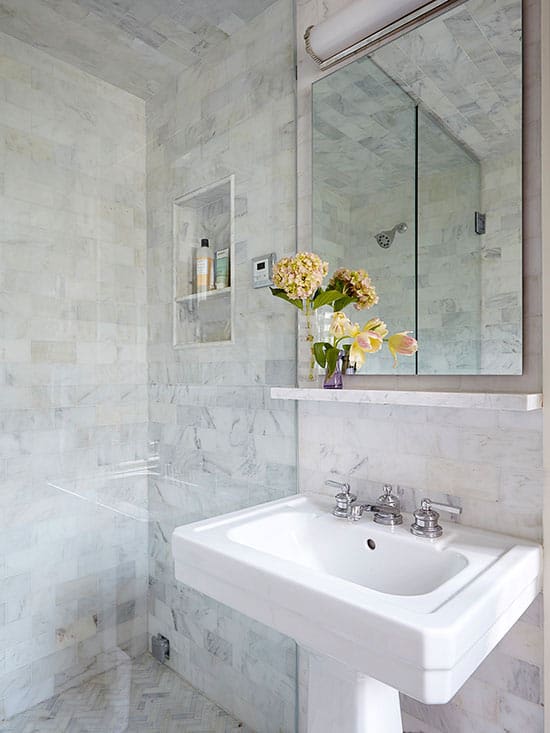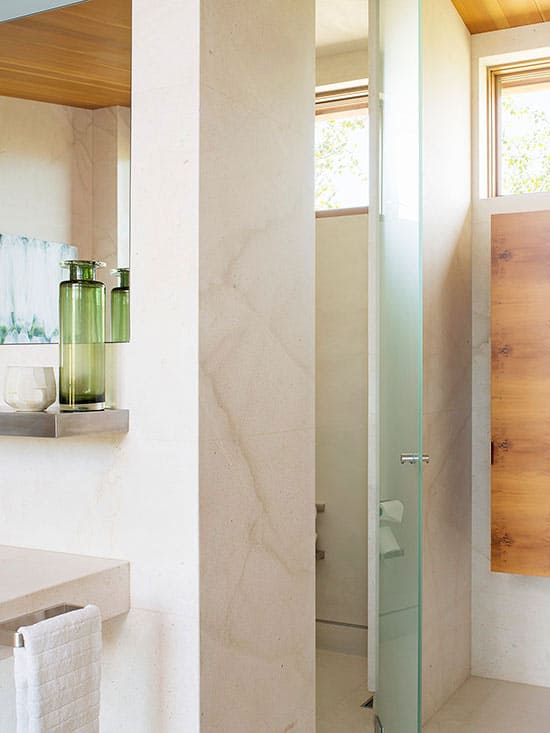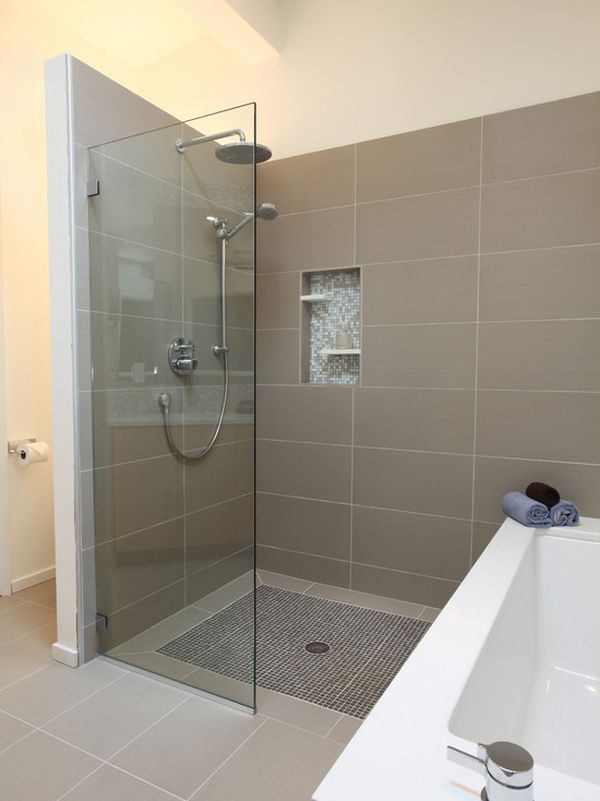 Glass and taupe make a great combination for a modern interior. One could feature both a bathtub and walk-in shower in your bathroom.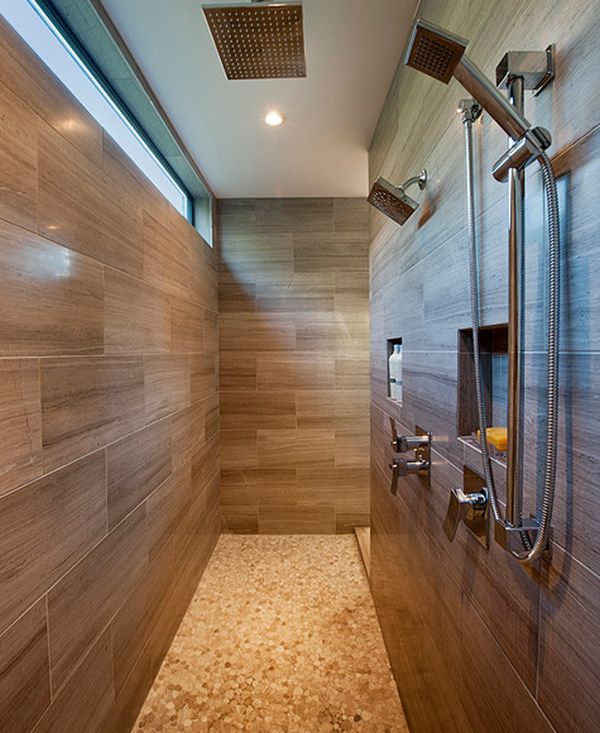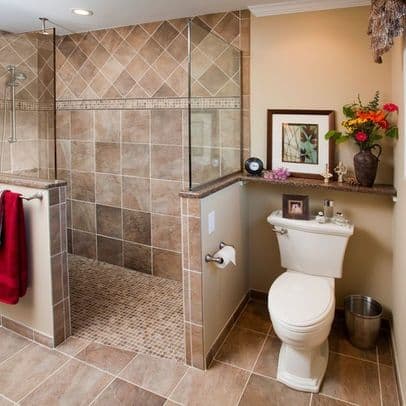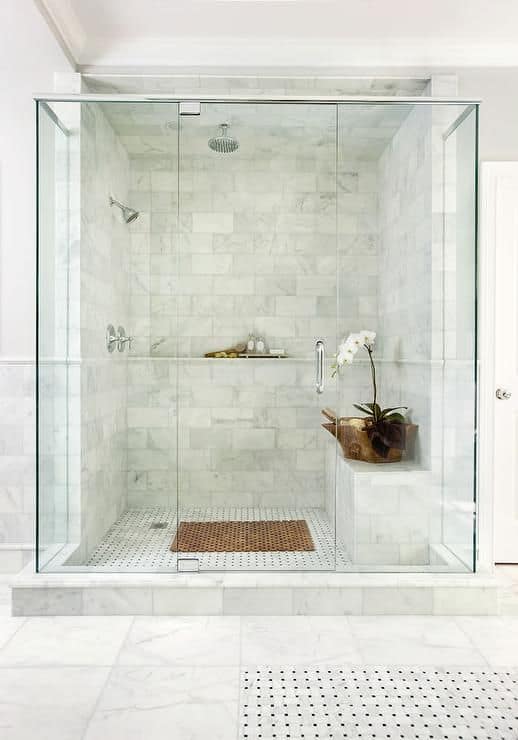 An impeccable look can be achieved through marble and glass.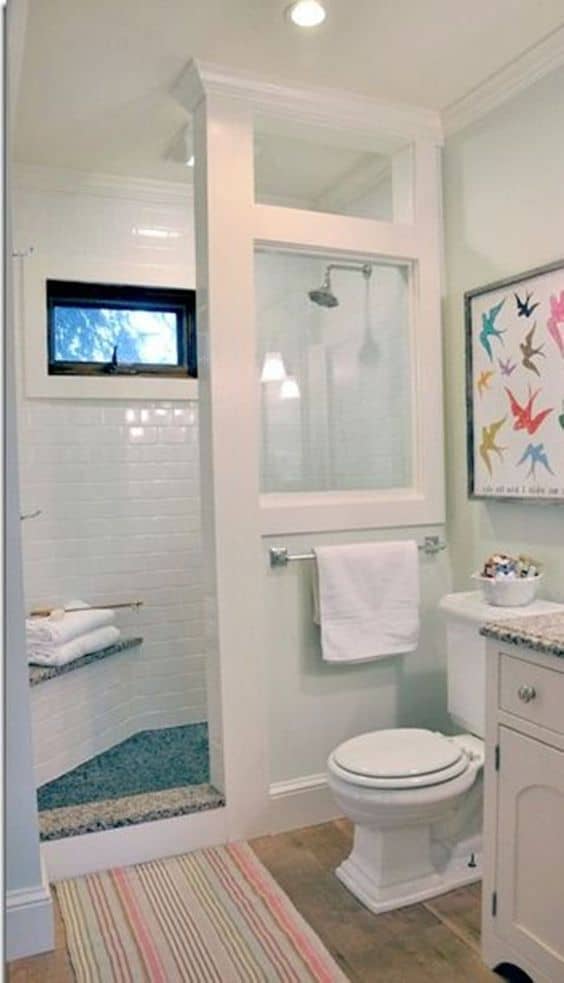 An intermediary wall can contain glass not to block light in the bathroom.
What do you think about the designs and ideas illustrated? We would love to hear your opinion on the subject in the comment section below.