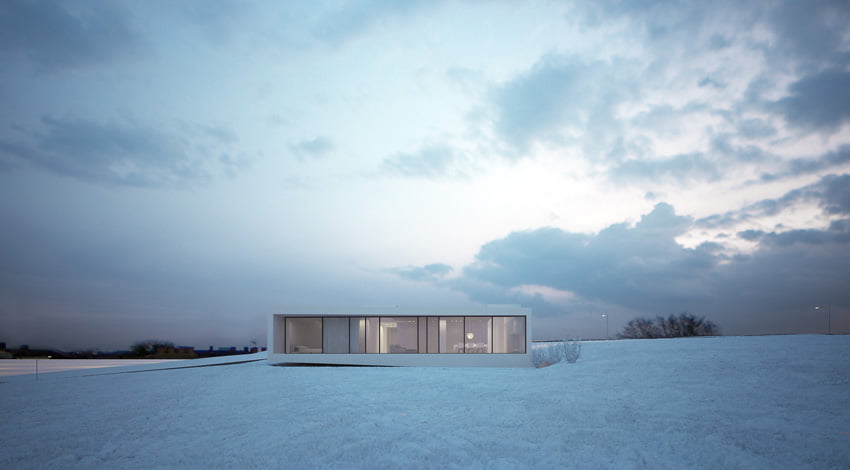 Sitting in the middle of this gorgeous Icelandic plane, the Reykjavik House integrates perfectly in the landscape and proves that minimalist, simple architecture can fit in any terrain. 'The main idea of the project is a terrace wall, pulled from the house and bended in a way that it looks like it came out from the landscape,' says architect Lukasz Pastuszka of Lodz-based Moomoo Architects. Because of its location, almost any type of building standing alone on the sit would prove to be a brutal, definite gesture that marks the entire landscape. That's why making it fit in, making it look like it belongs there was so important. The monochromatic composition that formes the house is adequate to the surroundings and instead of destroying the plane it creates a point of interest, a marker for it.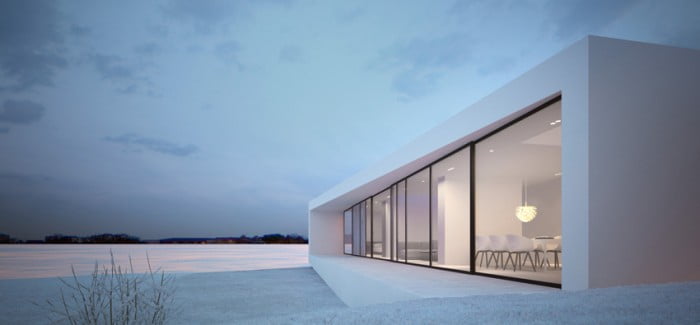 The interior is a simple and appropriate as the exterior. The house has openings on east and west facades to take advantage of the views around; the other two are covered because of intimacy and climate reasons, the north side is alway
s the coldest. The construction doesn't accommodate only the landscape but the family too; it's not just a house but a home too, the interior organisation proving it.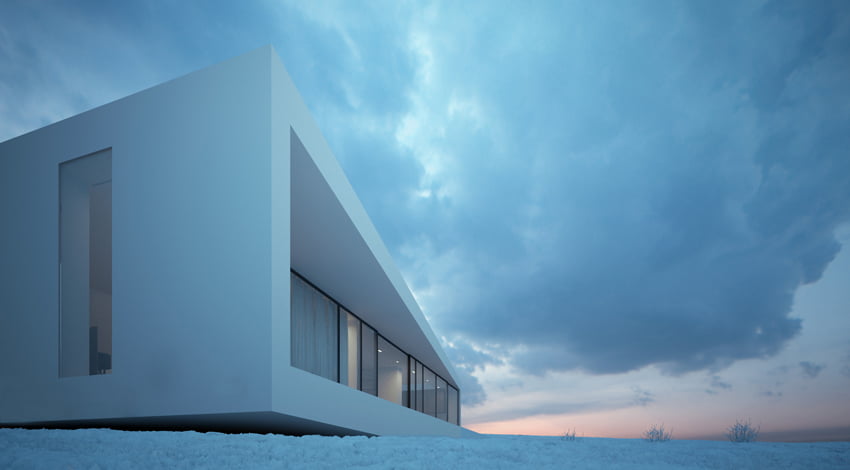 Description from architects: "The project of the house should fit within the border lines of the local master plan which was established for the chosen plot. Consequently the exterior building dimensions including terraces and roofing are 15,5m x 17m which is the maximum area that can be achieved in the plot. The house answers to the needs of future inhabitants, both in the visual and space organizational ways. The form is minimalistic, plain white, with wide glazing. The house respects surrounding landscape – sides directed to the stunning views that are fully glazed and other 2 walls are almost fully covered, which allows the inhabitants to hide from neighbors and have privacy. The main idea of the project is terrace wall which was pulled from the house and bended in a way that it looks like it came out from the landscape. The glazing on both sides of the house is sliding, so during the warmer season they can be folded, so the terrace makes the continuation of the area of the house. This manipulation of the shape of the house blurs the border between the house and the surrounding area. While the exterior is plain white, the interior has an accent of birch wood. The plan divides the house into 4 main zones – garage area, master bedroom area, children area and living area." Homesthetics conclusion What I really appreciate is how the architects have integrated the house in the given site. On a barren field with nothing but white plains to glaze at for miles, the structure fits in perfectly taking advantage of the landscape and turning its disadvantages into something that enhances the buildings features.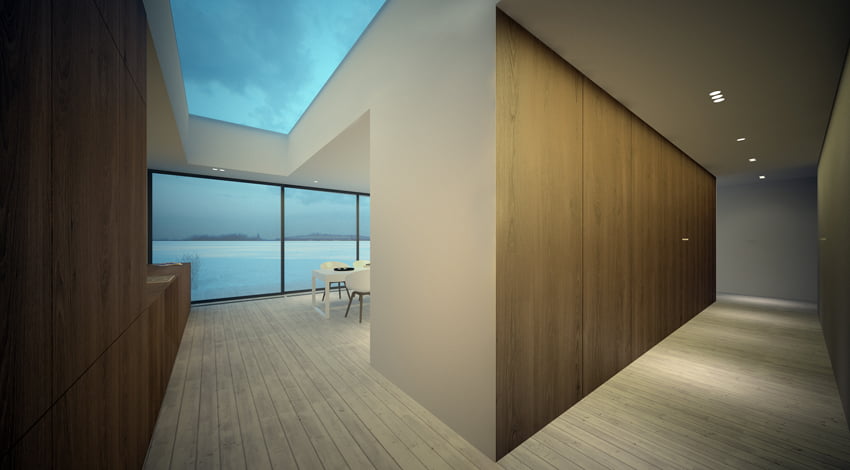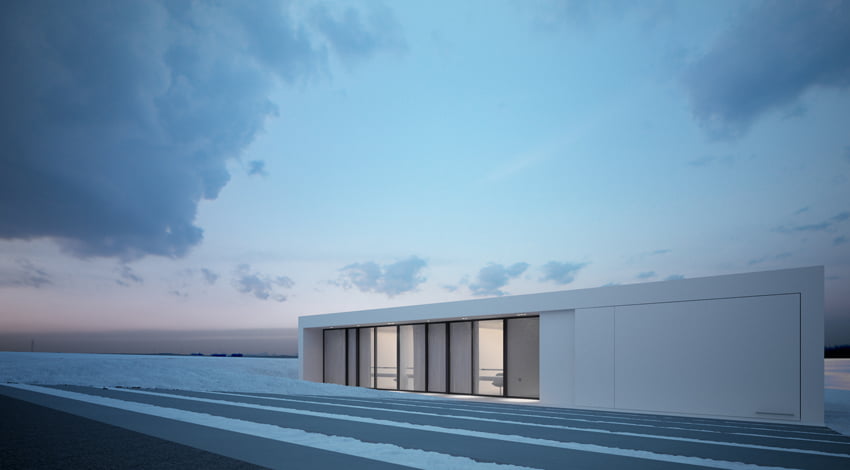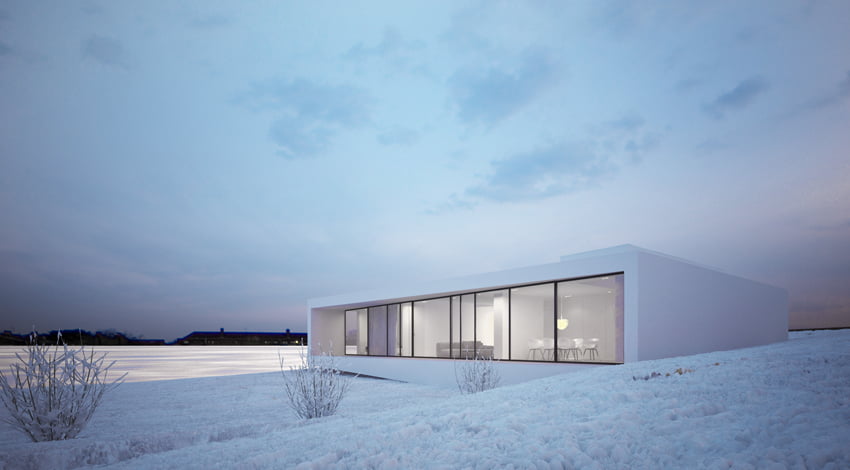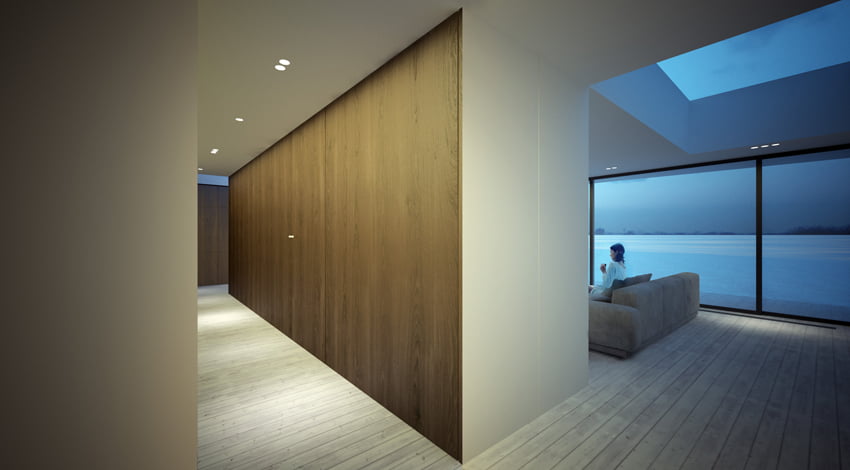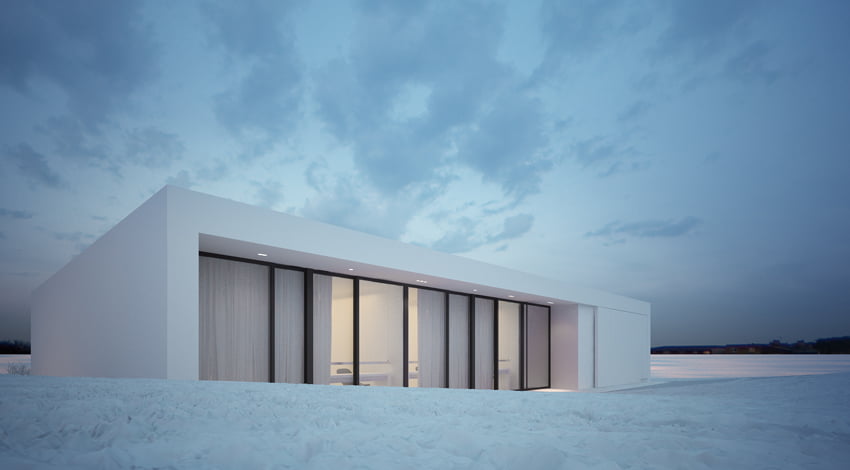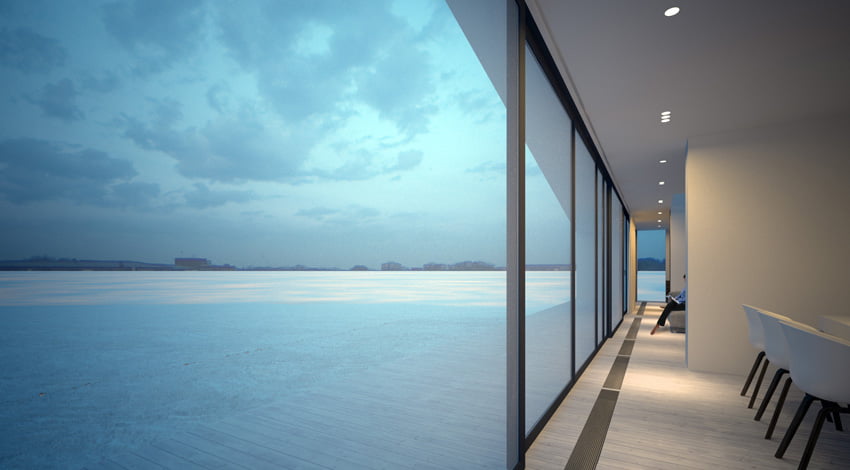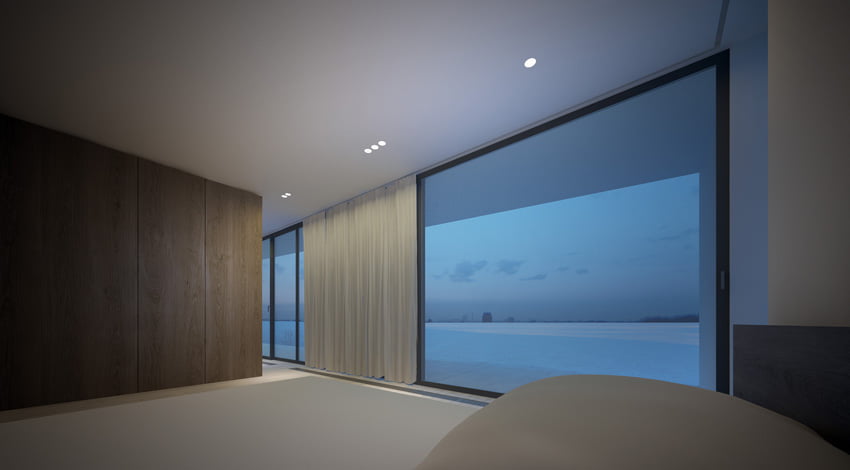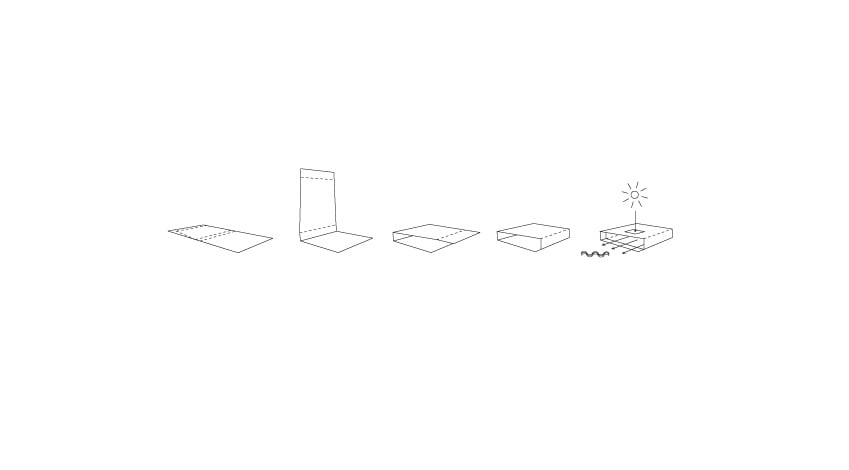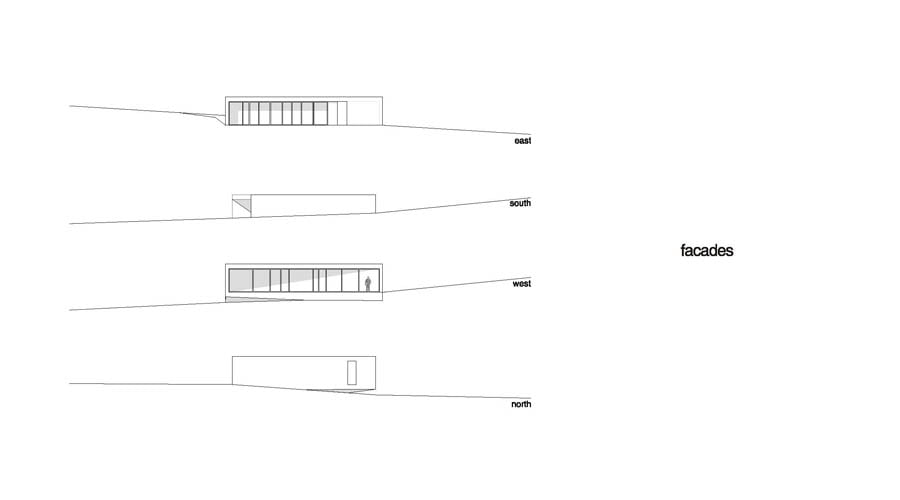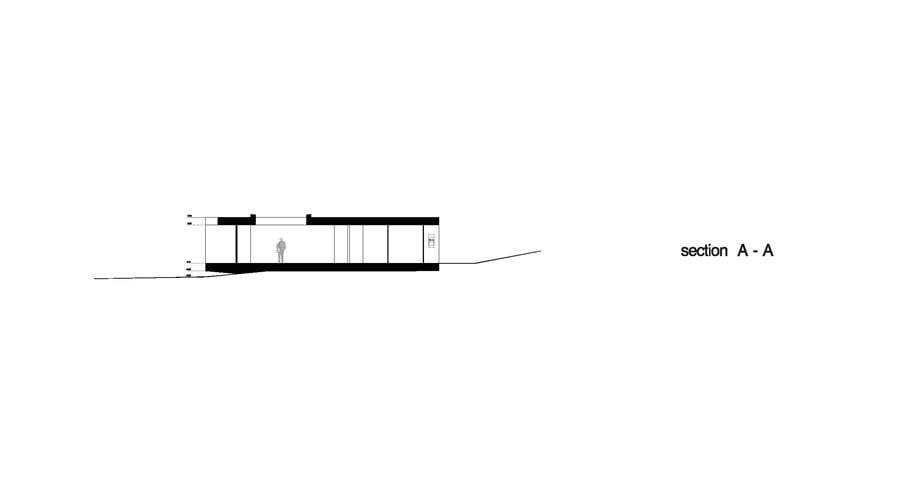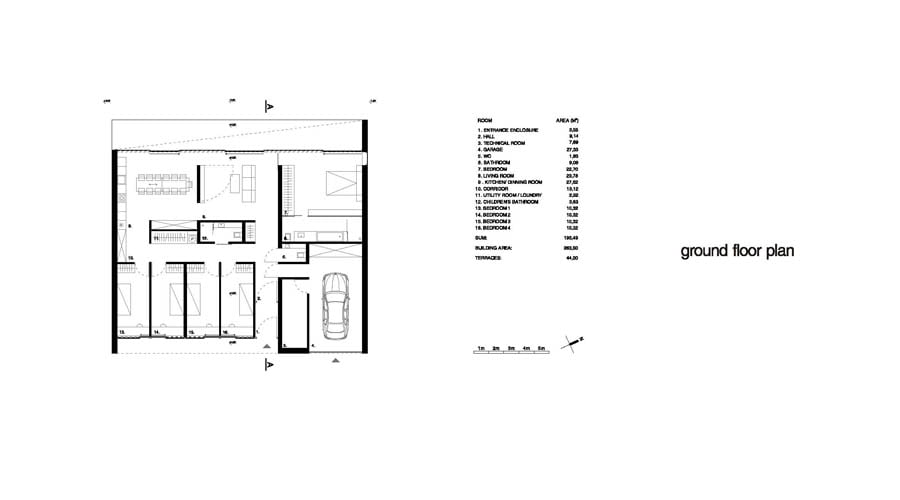 Photo courtesy to MOOMOO Architects Architect: MOOMOO Architects, Lodz, Poland Location: Reykjavik, Iceland Description: Residential – Single family residence Status:completed Area: 193.49 sqm